There's no denying, there are some rather picture perfect spots here in Britain that are perfect for your next staycation in the UK. If you're considering a getaway in the idyllic Derbyshire countryside, then we've rounded up the best hotels in the Peak District to inspire your next holiday.
If you're not familiar with the Peaks, it's an area of outstanding natural beauty in the UK, full of stunning scenery, mountains, cosy countryside pubs and protected meadows. It's also a lot more affordable than many other UK countryside retreats such as the Lake District or the Cotswolds but in our opinion, is equally as beautiful.
In 1952, the Peak District was awarded National Park status, making it the very first place in the UK to achieve this status, and since then, lovers of walking holidays and the great outdoors have been flocking to Derbyshire to holiday in this protected landscape.
From quiet hideaways to luxury retreats, there are plenty of different accommodation options to choose from. To narrow things down for you, we've rounded up our top pick of the best hotels in the Peak District national park.
Best hotels in the Peak District
The Maynard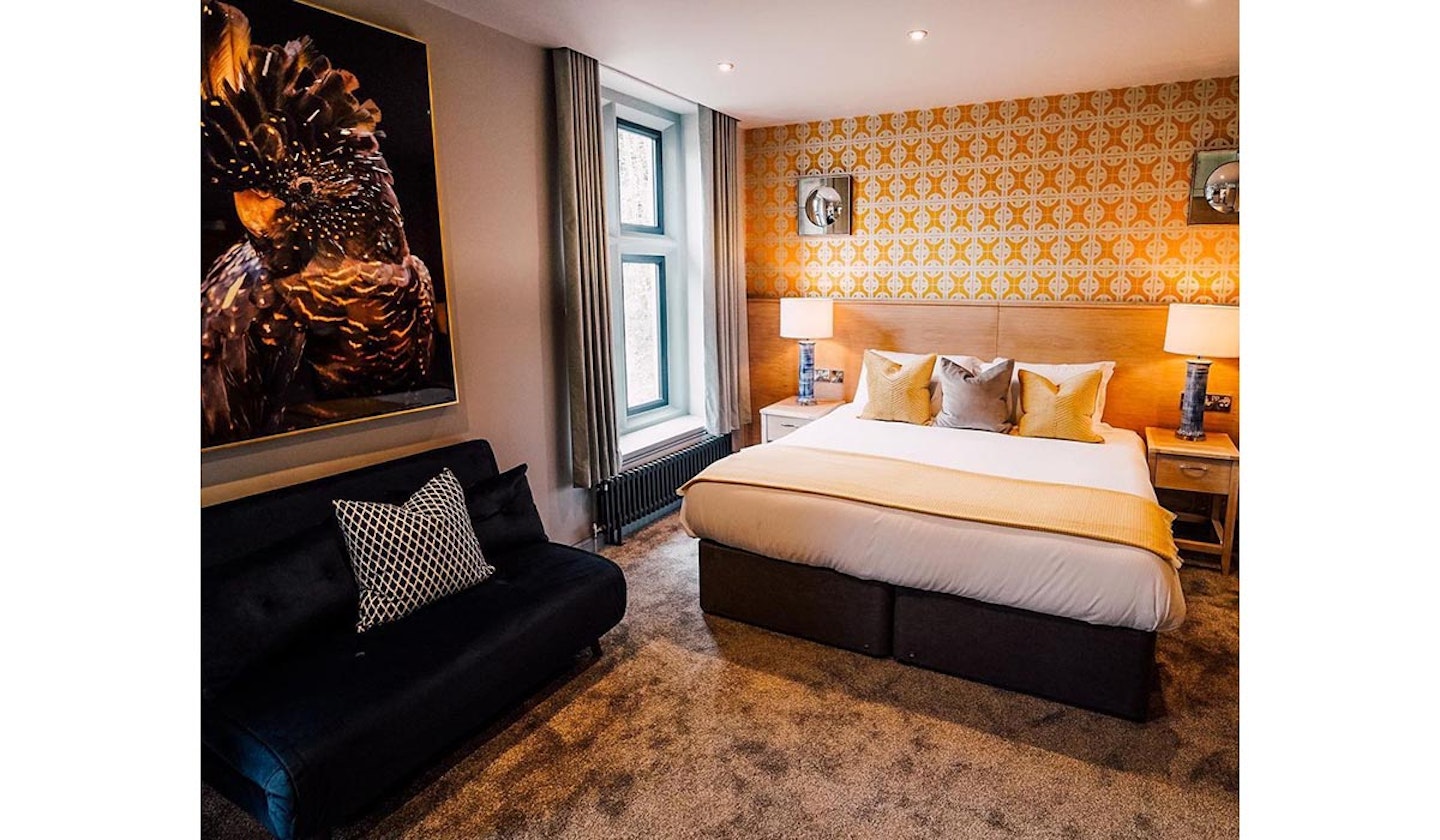 Best countryside pub and hotel
The Maynard is nestled in the heart of Hope Valley and offers simple yet delicious pub dinners with a variety of luxurious en-suite rooms including the finest toiletries to make your stay comfortable and relaxing. Everyone who stays will also be treated to a tasty cooked breakfast each morning.
Fischer's Baslow Hall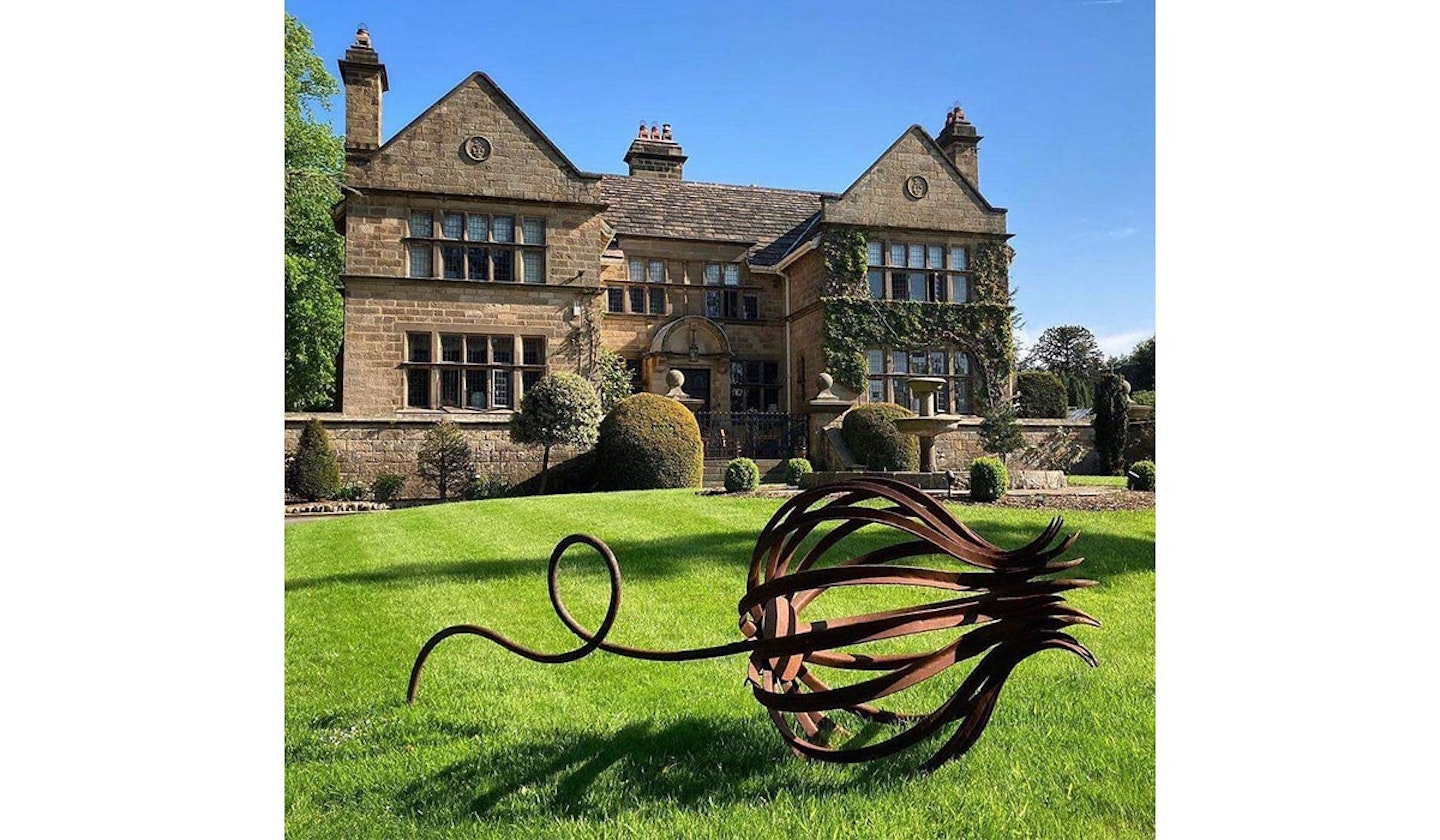 Best for foodies
If you're someone who lives to eat, then the food you eat when you go away is probably just as important as the bed you sleep in. Fischer's at Baslow Hall offers fine dining using the best of the best local produce. As well as the delicious food, there are also spacious rooms you can stay in that offer a real taste of luxury with traditional decor.
Callow Hall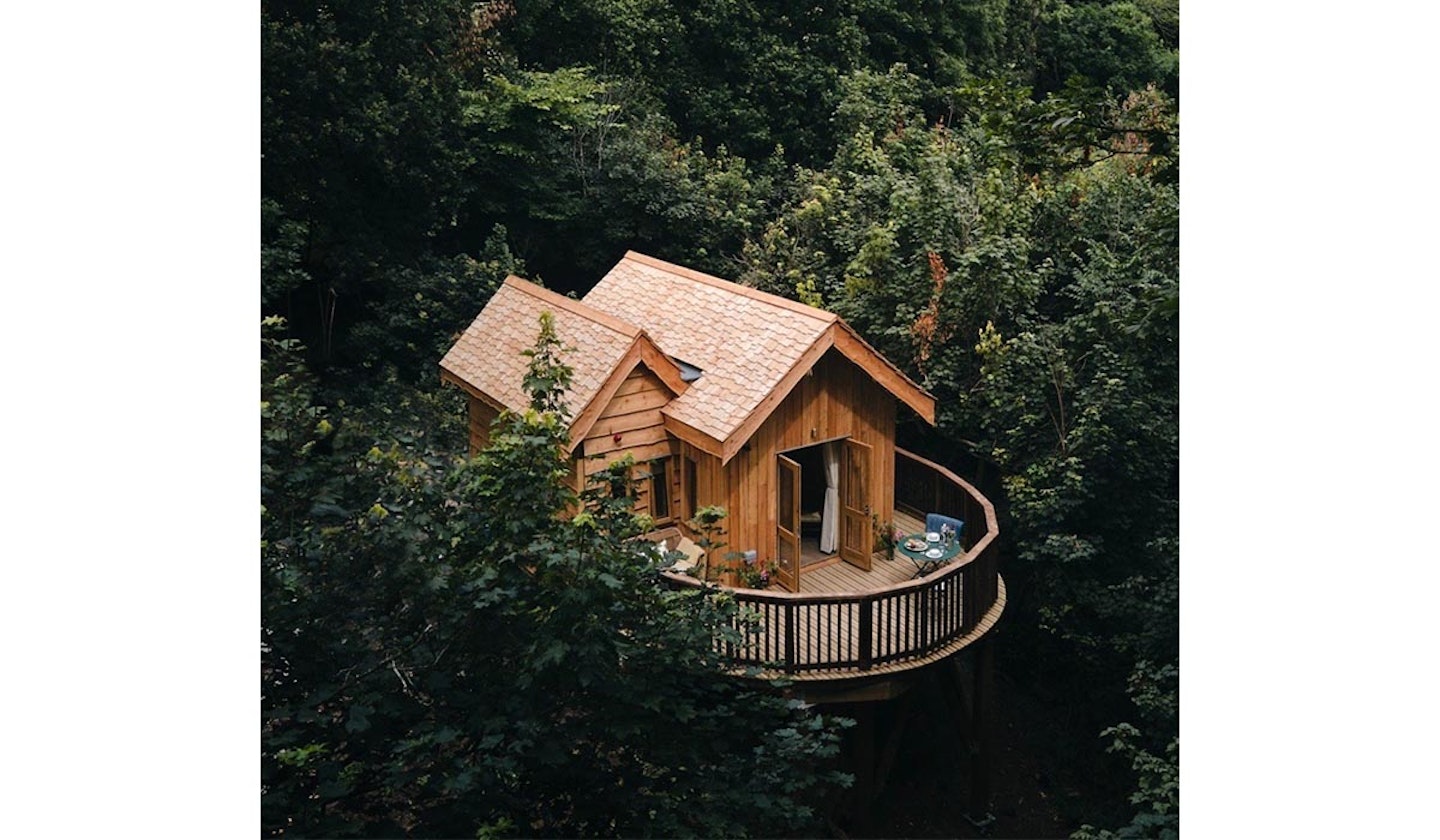 Best for a romantic getaway
If you're in search for the perfect romantic getaway with your partner, then we'd recommend Derbyshire's Callow Hall. While the rooms at the Hall are idyllic, it's the treehouses that we're fans of. Tucked away in the shelter of the trees, these woodland hideaways provide a calm and quiet retreat for couples or even larger families. Outside is a large deck where you can spend evenings stargazing with a hot cup of cocoa surrounded by nature.
Losehill House Hotel & Spa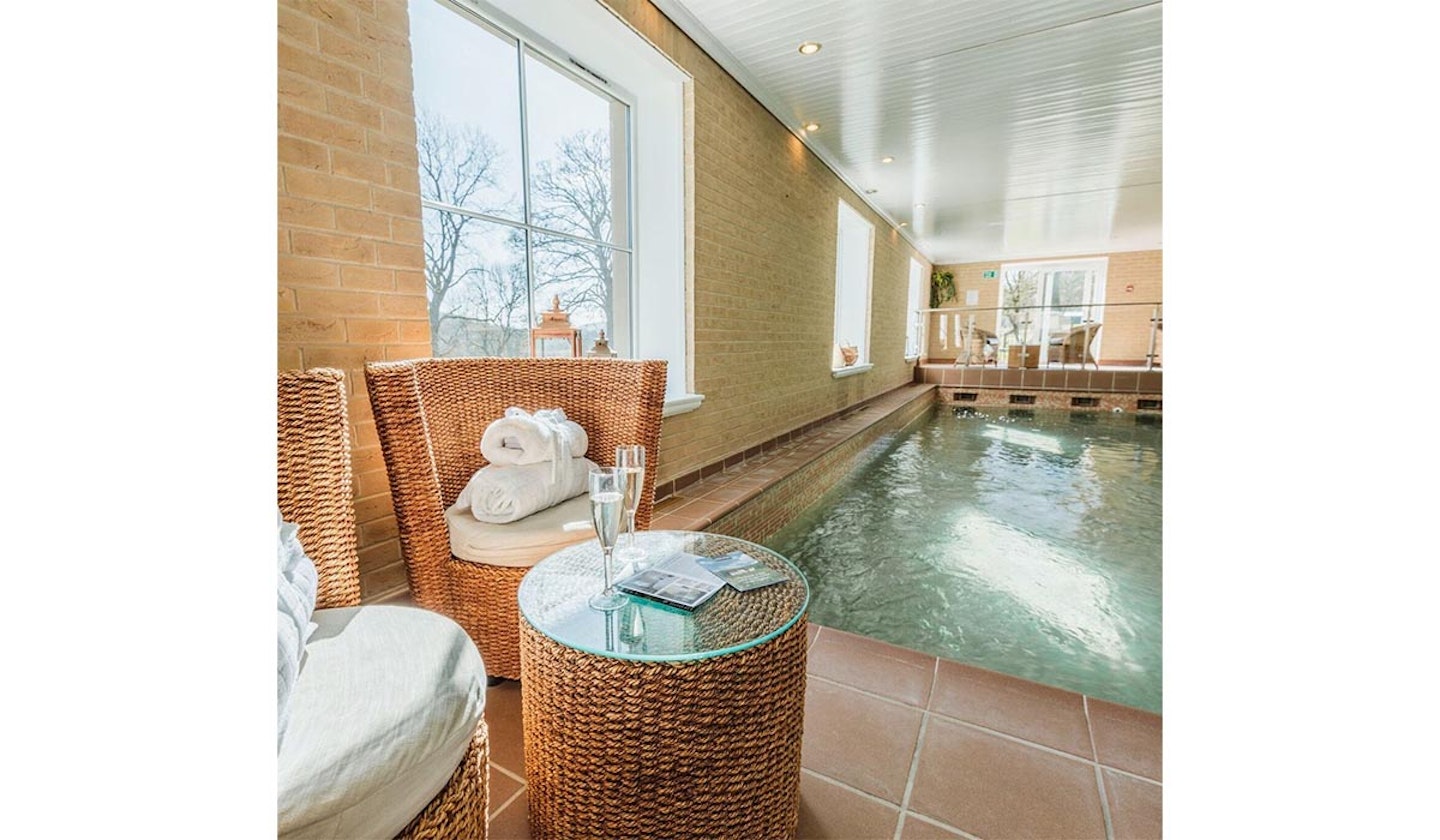 Best spa hotel
If it's a pamper you're in need of, then a spa hotel is a must. Losehill House boutique hotel and spa located near Hope, offering 22 luxurious suites to choose from. Inside each room you'll find soft robes and slippers to use in the spa where you'll find an indoor heated pool, sauna and outdoor hot tub as well as a range of relaxing and revitalising spa treatments. If that wasn't enough, all rooms include both breakfast and dinner so you'll never go hungry too!
The Old Hall Inn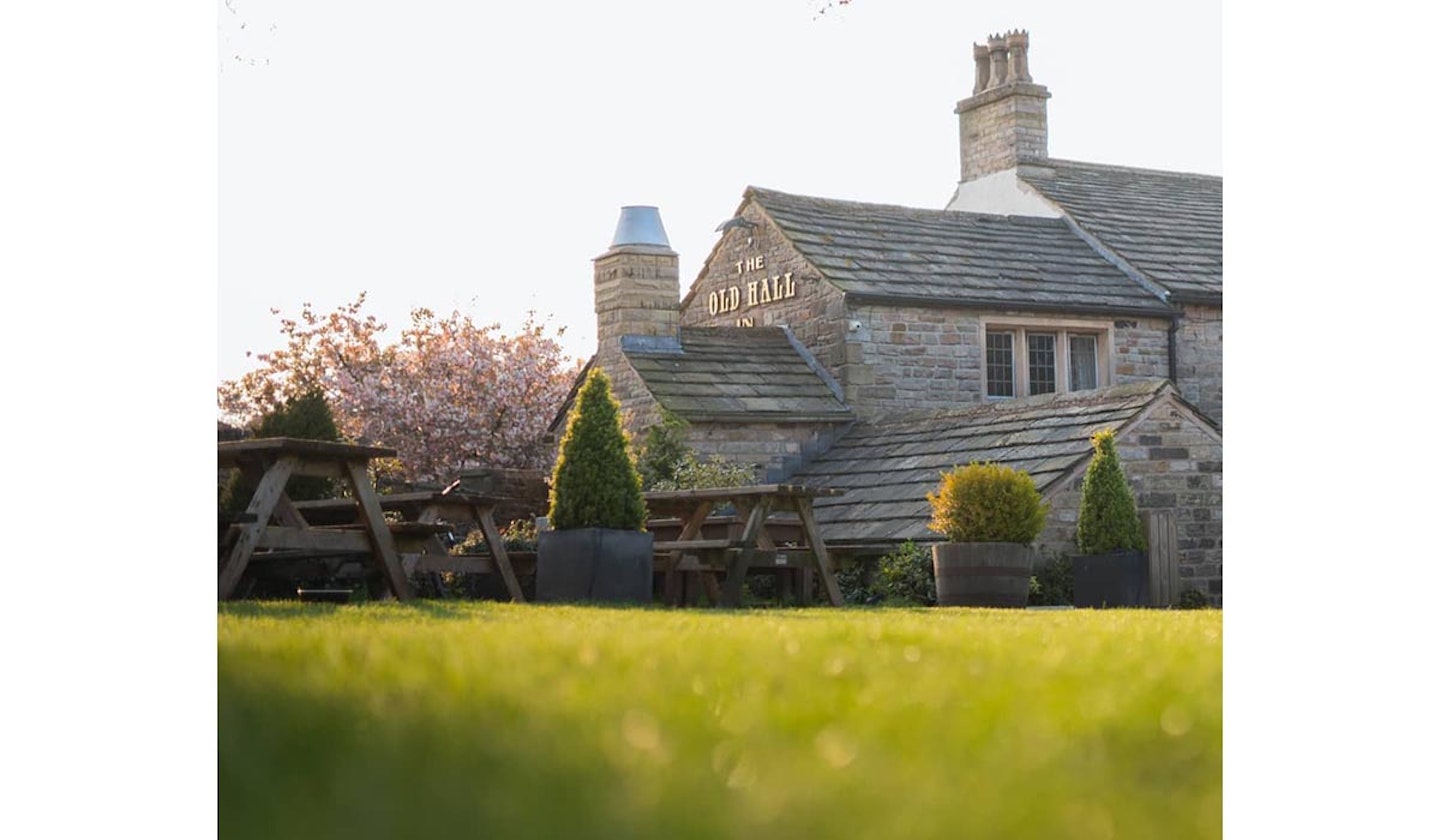 Best for walkers
The majority of tourists flock to the Peaks for its picturesque walking routes. If this is you, then you'll want to stay somewhere within easy walking distance from some popular walking routes and The Old Hall Inn provides just that. This cosy pub with rooms, cottages and studios attached to it is located right in the heart of the Peaks and the team will be more than happy to recommend a suitable scenic walking routes for you. After, return to the warm and cosy pub to enjoy a well deserved hearty meal before settling down for the night in your room.
Buxton Crescent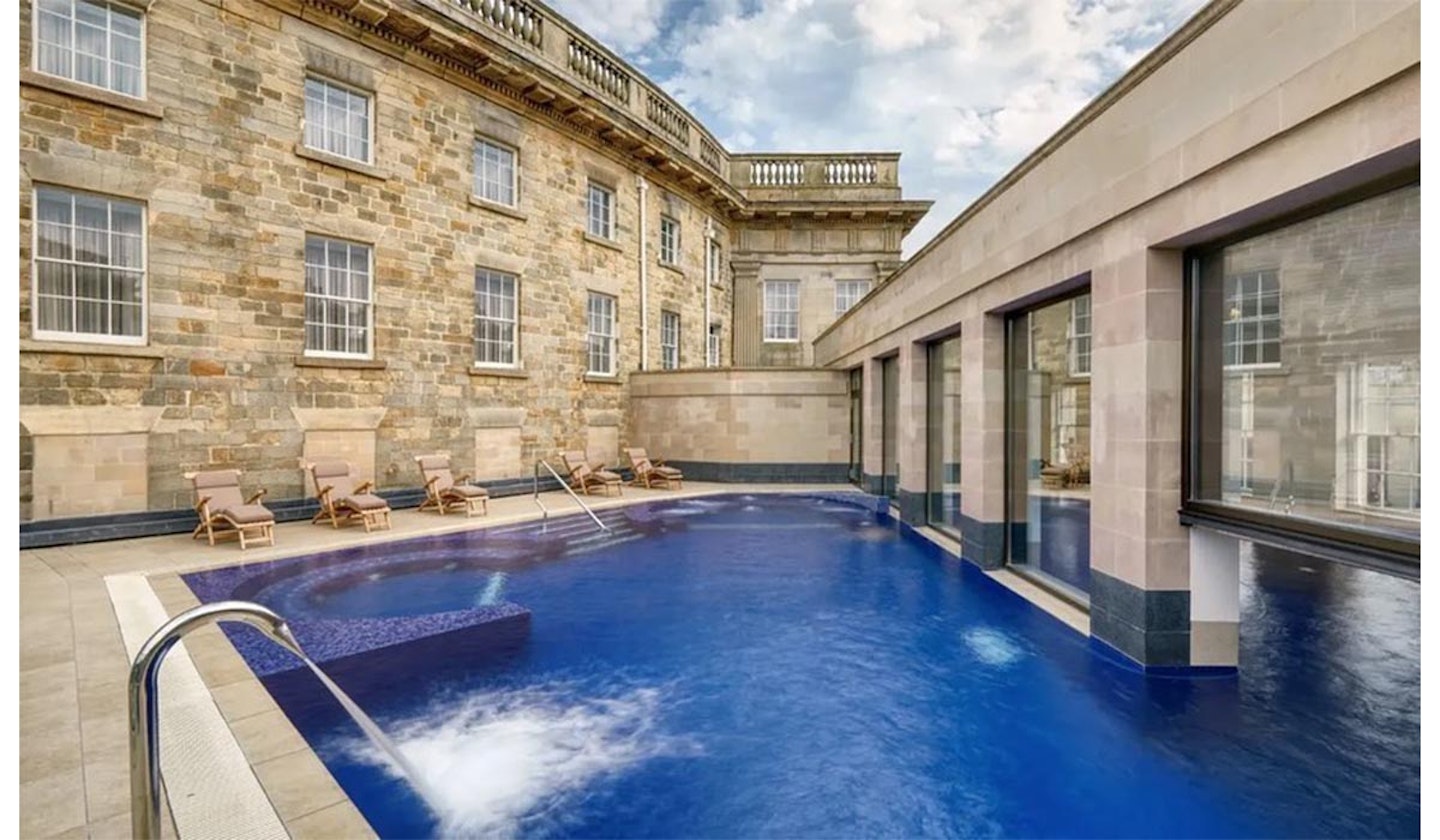 Easiest to get to
If you don't drive, the Peak District can be hard to get to, which is why we'd recommend staying in a picturesque town like Buxton which you can get to via train. The recently refurbished Buxton Crescent is located right in the centre of the town within easy walking distant from tea rooms, pubs and independent shops. Home to three luxurious pools, this hotel is the perfect place to relax after a long day of exploring. There's also a bar and restaurant for dining or even room service if you fancy a night in.