Whether you want to do a bit of re-organising and decorating - or perhaps you just need ideas on where to keep your ironing board, here are some simple and creative storage solutions for you.
These helpful ideas will help you make the most of your space, keeping your ironing board, and even your iron, from getting thrown in a cupboard with all the clutter. We've also included our favourite ironing board storage inspiration from Pinterest to give you some fun storage ideas.
1) Hang up your ironing board with an iron holder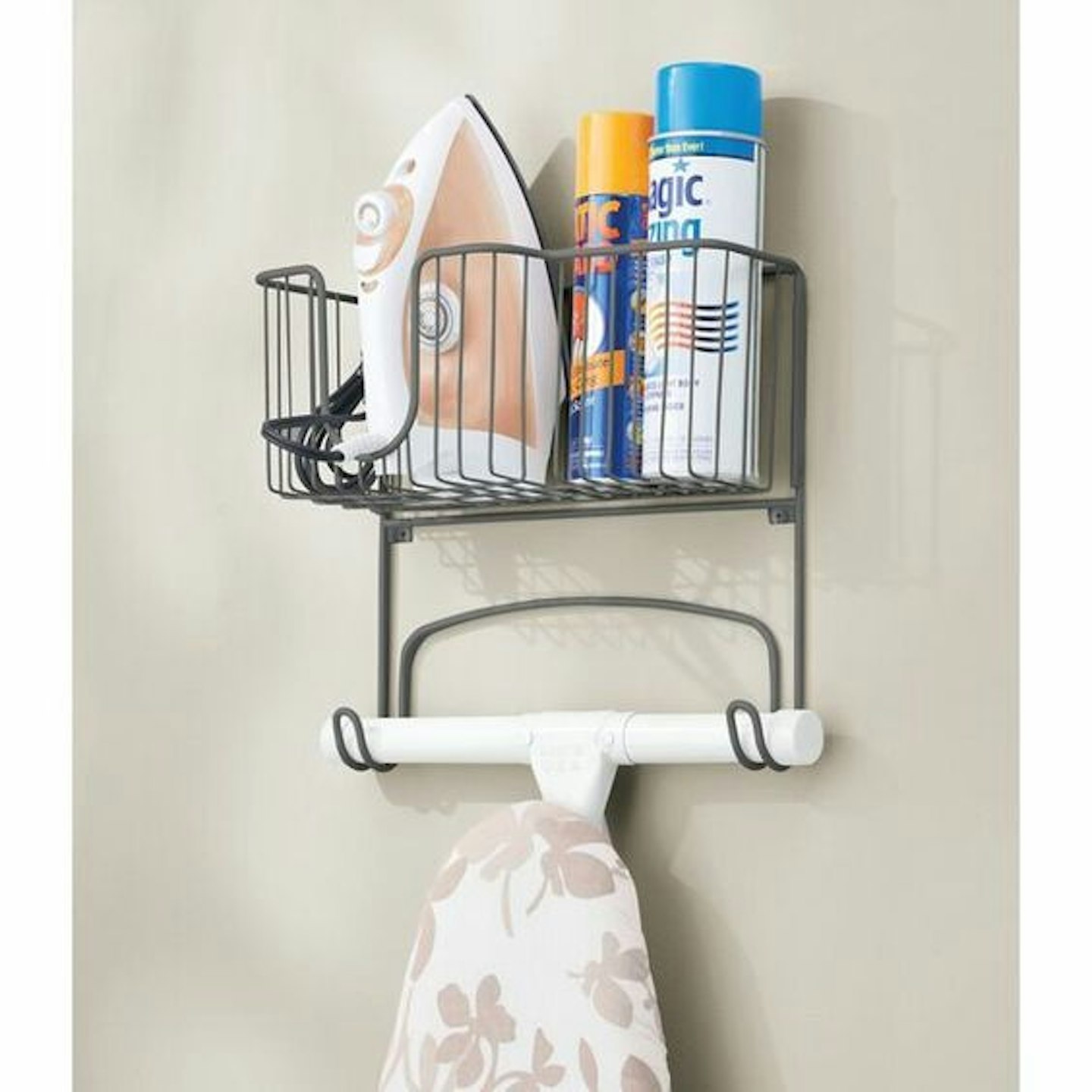 One of the easiest ways to store your ironing board is by hanging it. You can place a metal bracket onto the wall with a basket to hold the iron and a separate bracket to hook the board. There are plenty of ironing board holders available to buy online, including the one below.
2) Make an ironing board storage cabinet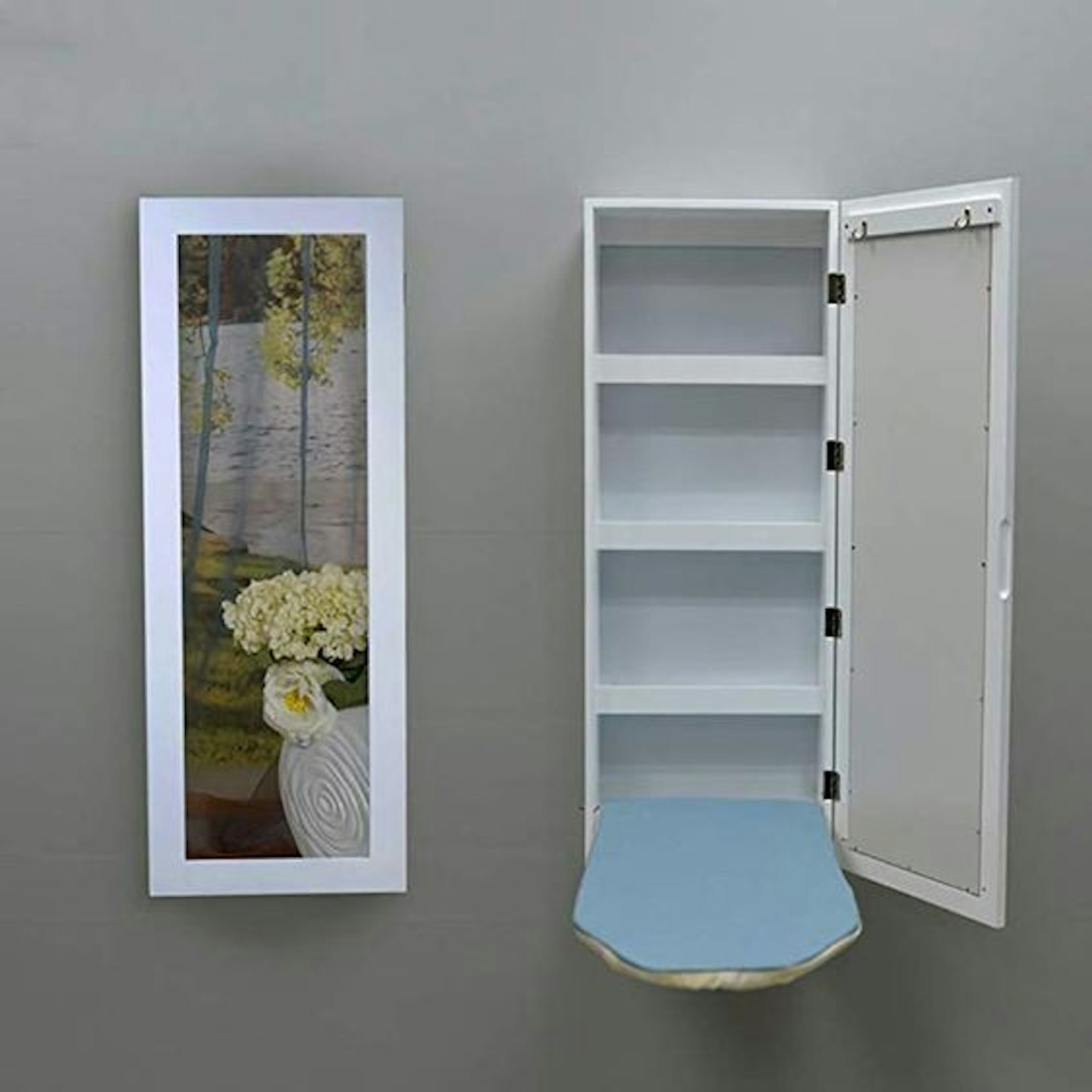 If you are looking to create a space for your ironing board, why not make a slim cupboard specifically for your ironing board. Then you don't have to sift through the clutter in a cupboard to find your board.
3) Put it in the wardrobe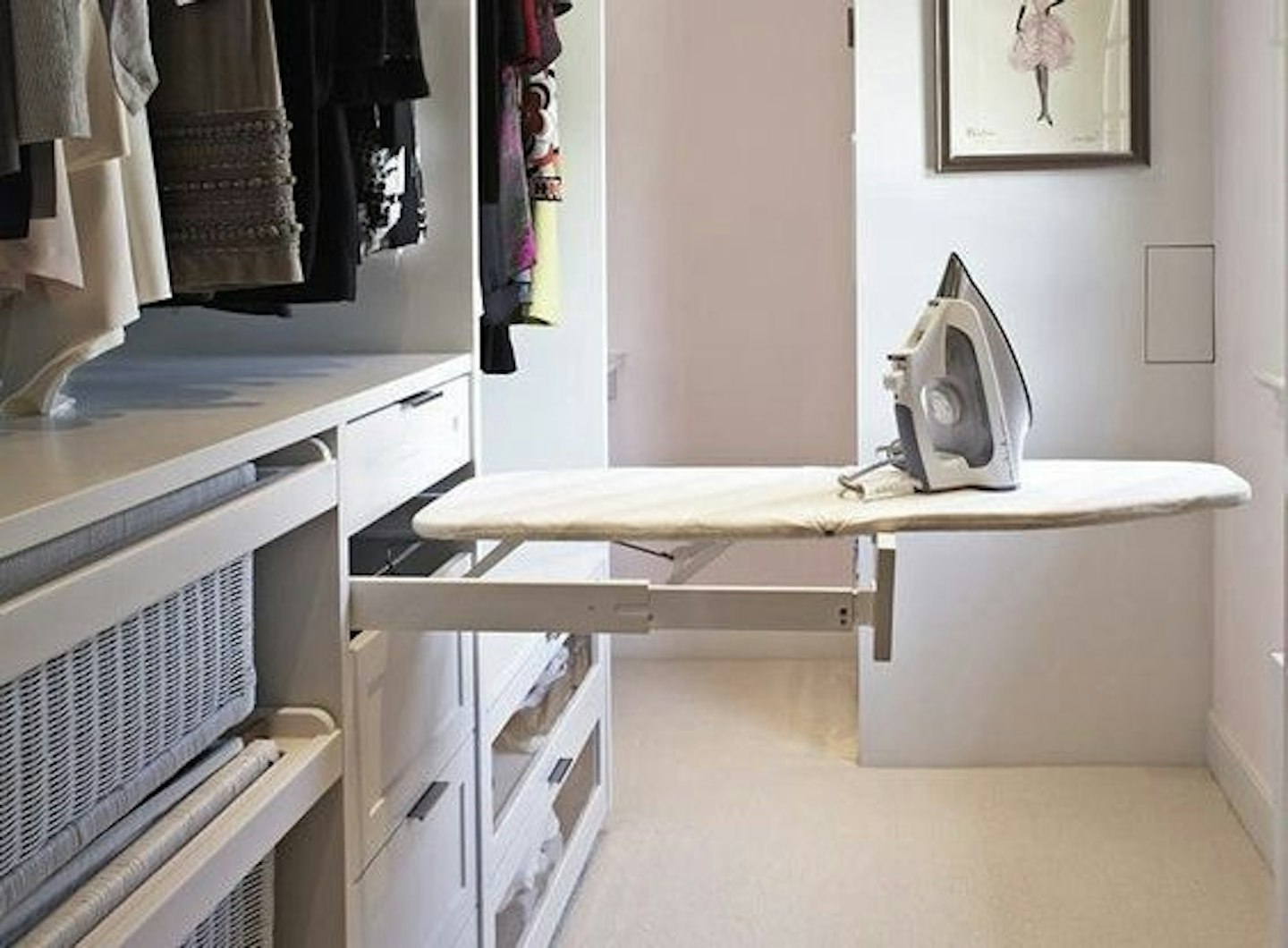 Keep it in your wardrobe. Depending on how big your closet is, you can keep it in there to keep it out of sight. This works best if you have a wardrobe that is organised or not overly full. You can either keep it upright or in a drawer like the one above.
4) Place it between the washing machine and the wall.
This may sound like an obvious solution, but ironing boards are slender so you can slot them down by the side of your washing machine or tumble dryer, or any other slim space you have in your laundry space or kitchen.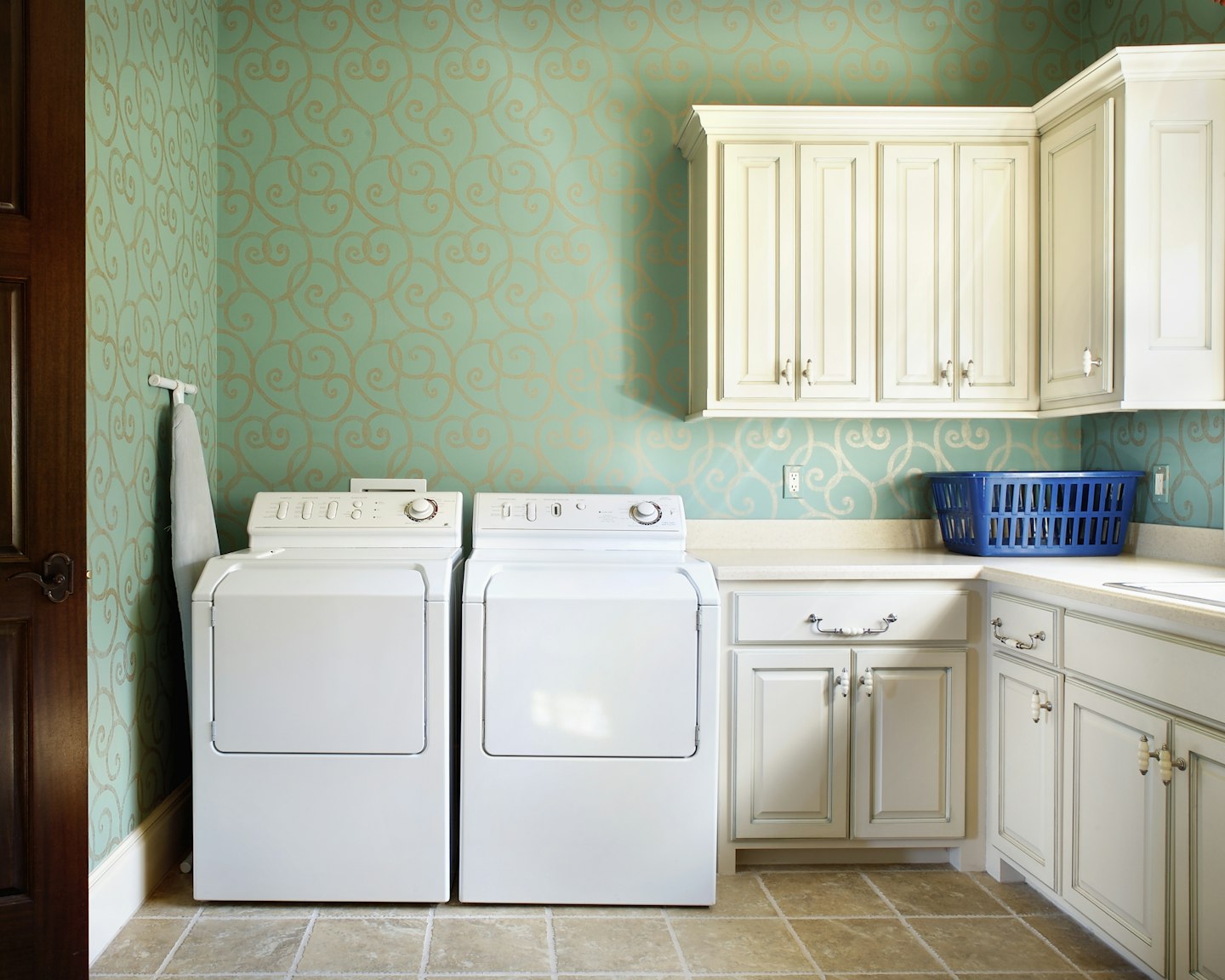 6) Hang up with a clothes hook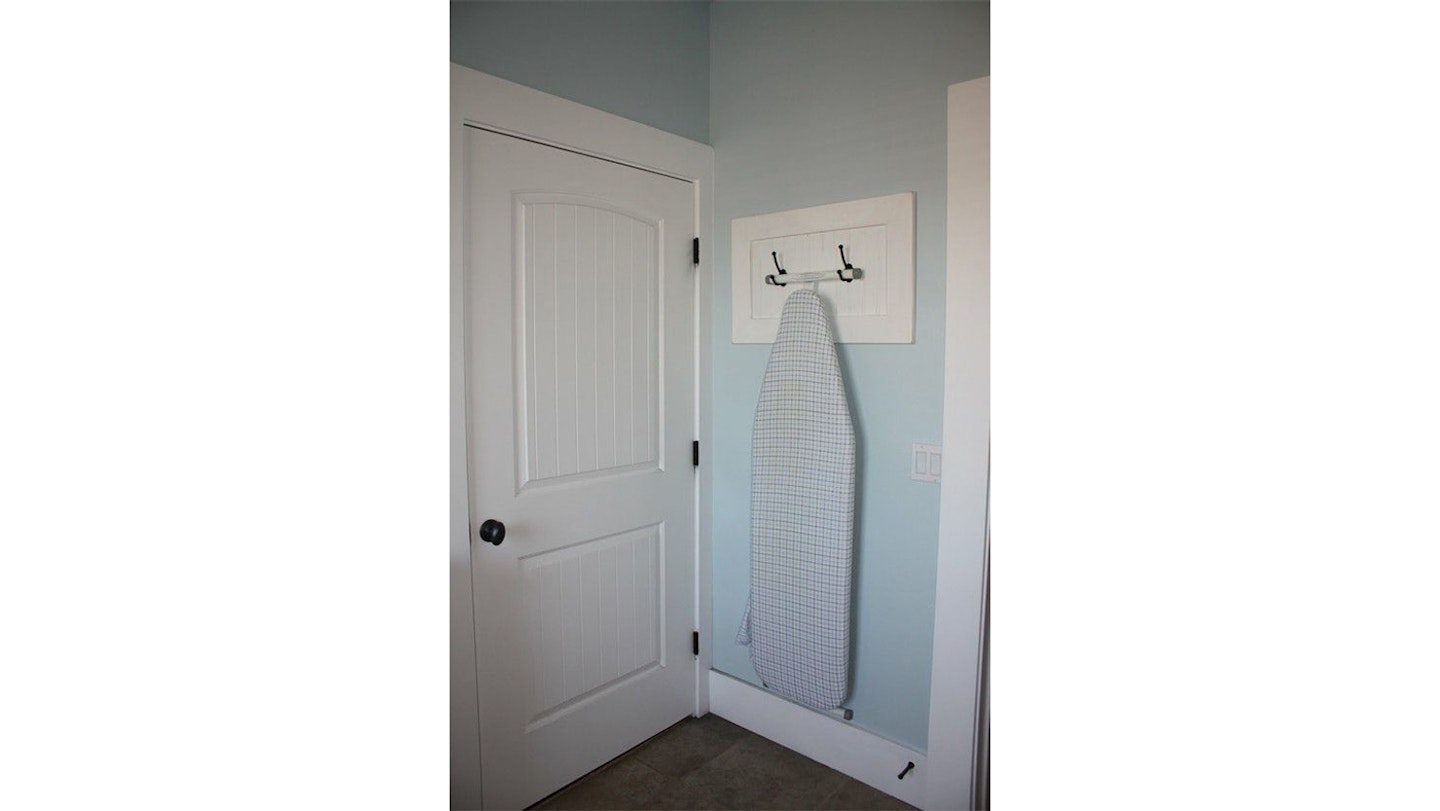 Another handy trick is to use a clothes hook like the one below. Just hang the feet of the board over the pins and hang it up.
7) Place it under the cabinets
If you have enough space under your laundry room cabinets, you can place your ironing board underneath. If you have a high table or counter that has nothing under it you can slide the board and keep it standing. It will save you the hassle of folding it up over and over again.
8) Use cheap heavy duty wall hooks
Sometimes a couple of well-placed and heavy-duty wall hooks will do the job well. This is a cheap and easy solution, you just need to make sure that the hooks are properly spaced apart to attach the ironing board.
9) Storage baskets and ironing board all-in-one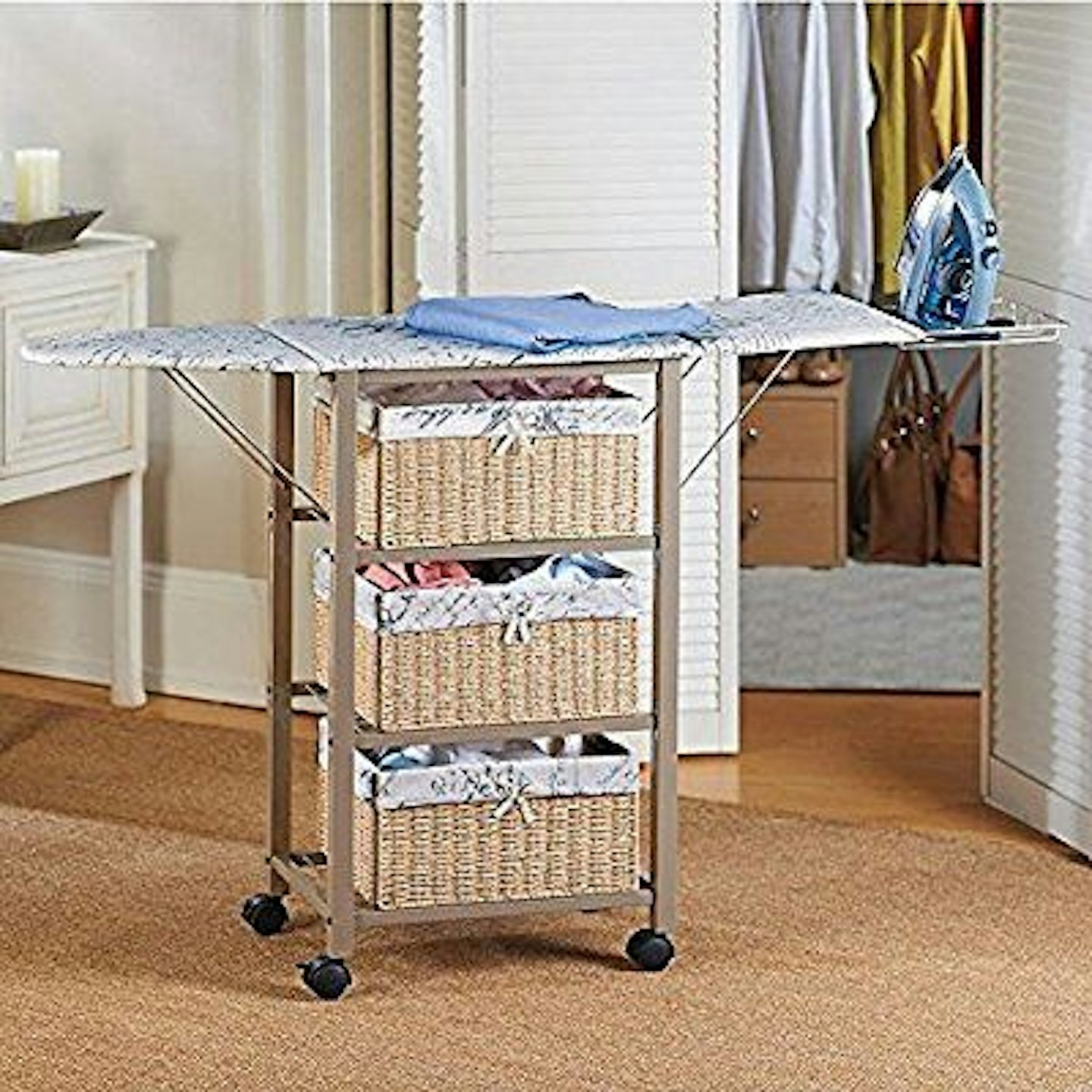 You can buy something like this ironing centre that contains a folding ironing board placed on top of storage baskets or you can make your own like in the video below. It is perfect for extra storage and can be used as a table as well.
10) Get a portable ironing board
There's a number of ironing board alternatives you can try, including table top ironing boards like the ones below. You can also simply use a sturdy and flat table to iron things on if you're struggling for space.