With energy prices on the rise, air fryers have become extremely popular, and you'll find them in most households nowadays. The COSORI Dual Blaze 6.4L smart air fryer is designed for a family of up to four and reduces cooking time by 50 per cent. Not to mention, it also uses rapid 360 Thermo IQ technology, using 85 per cent less oil – so it's not only practical but ideal for healthy, easy meal options.
The COSORI is a 9-in-1 air fryer that has a variety of pre-set features to help you cook tasty meals like roast chicken, vegetables, chips, steak, plus, it comes with a cookbook which includes 30 recipe ideas. We love that it has a matte design, AirWhisper Technology (although we found it a tad bit loud) and is extremely useful for when the grandchildren come round - the COSORI has a childproof drawer lock.
Read our review below to see how we got on with the easy-to-clean, energy-saving, stylish COSORI.
Pros
Requires very little if no oil
Easy to use
Large basket
Easy to clean
App control
Sleek design
Cons
A little loud
May be too large for some kitchens
Testing the COSORI Dual Blaze 6.4L smart air fryer
We loved the COSORI Dual Blaze's twelve cooking programmes in one appliance: Chicken, Steak, Seafood, Veggies, Fries, Frozen, Air Fry, Reheat, Roast, Keep Warm, Bake and Broil. You can simply select your desired programme and easily adjust the cooking temperature. It has a rapid heat circulation, meaning it can air fry at a max temperature of 230°c, which uses 55 per cent less electricity – music to my ears with two children at home. It's designed for a family of up to four people, perfect for me and my partner and two kids.
The VeSync app can be used to set the temperature, time and to stop cooking. The crisper plate allows air to fully circulate resulting in crispier food. It's sleek modern design looks smart in our kitchen and the non-stick basket is very easy to clean. The basket is removable, non-stick and can be washed by hand or popped in the dishwasher.
The COSORI was the missing piece to the puzzle in my kitchen, and I'm pleased to have a unit that even my teenage daughter can operate. Our family of four use the COSORI weekly, if not every day, and with its 6.4L capacity, we've managed to cook adequate meals easily.
Working late most days, dinner needs to be quick and if I am not home, I needed something that was quick and easy for my teenager to cook up something delicious for a quick meal. The COSORI helps meal times quick, easy and we can spend more time together as a family sitting and eating, rather than cooking. Cooking time for some foods was cut by 30-40% in the COSORI Dual Blaze Air Fryer. I honestly loved how crispy some of our food came out and with little, if no oil used, made for healthier meal times.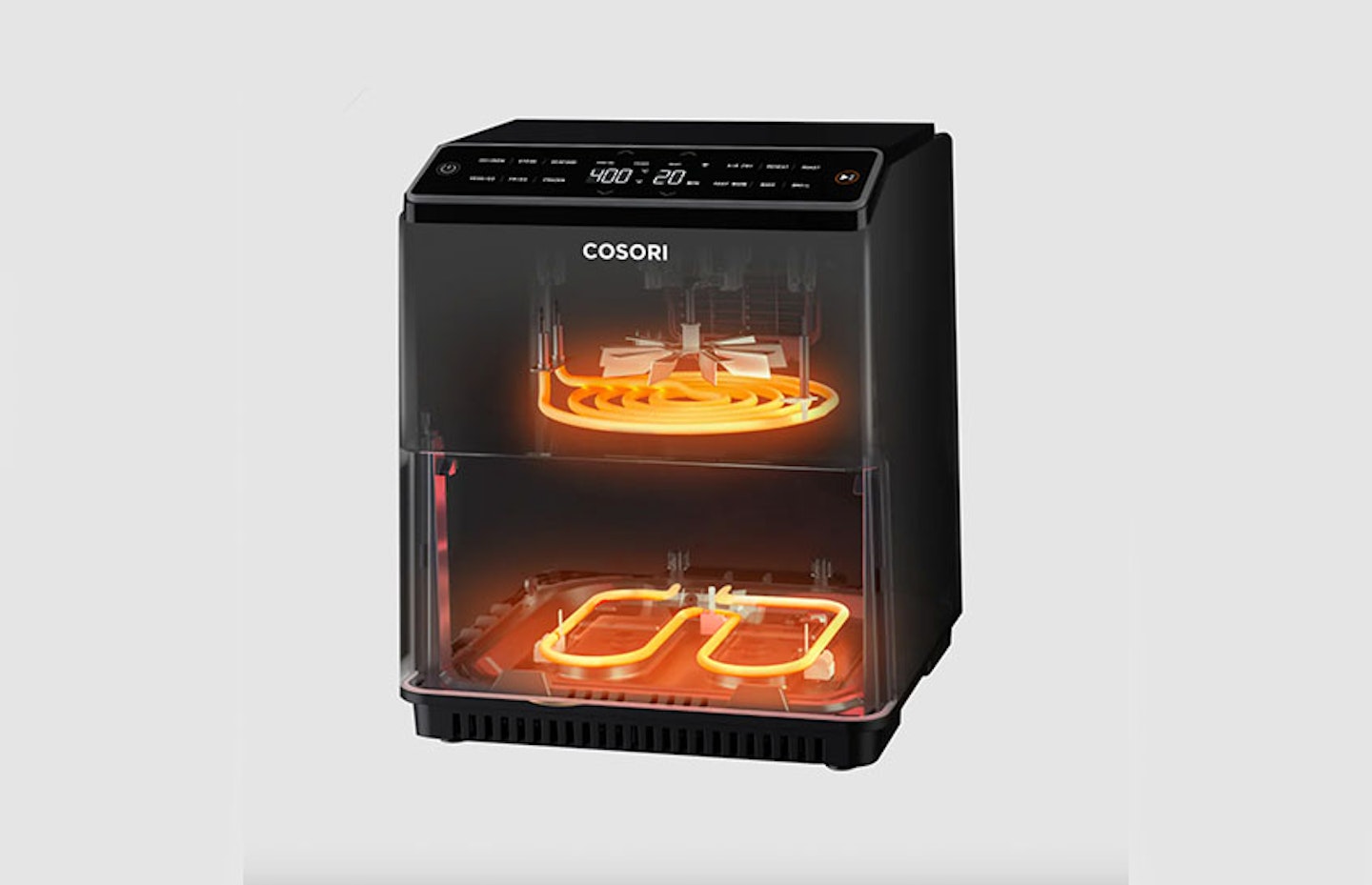 Final thoughts
The COSORI Dual Blaze Smart Air Fryer has changed the way we do meal times, we're able to cook quick meals and spend more time sitting and interacting with each other.
Overall, it offers easy convenience and delicious recipes. I love the sleek black design and its easy-to-use touch controls and digital display. It is the perfect size for my family and the only fault is that I did not purchase it sooner.
COSORI Dual Blaze 6.4L smart air fryer FAQs
Is a COSORI worth buying?
There are many benefits to purchasing a COSORI air fryer; They can save on energy bills, have a variety of basket sizes to suit multiple families, plus they use far less cooking oil than conventional ovens.
Is the COSORI Dual Blaze 6.4L quiet?
Although the COSORI Dual Blaze 6.4L uses AirWhisper Technology, we did find it to be a bit on the louder side in comparison to other air fryers. It's not a major issue, and would still highly recommend to family and friends.
Maria Martin is Digital Group Editor for Yours.co.uk and Motherandbaby.com. She is a mum-of-two with a passion for helping women from all walks of life – from supporting breastfeeding mothers with expert advice to encouraging conversations about mental health. In her professional role, she has over 10 years' experience in the digital world, including editing article, focussing on SEO, social media engagement, picture researching and video editing.