Whether it's romance, fantasy, horror or self-care books that you like to curl up with and read, if you've been searching for book storage ideas to help house your collection, we're here to help.
As well as adding a touch of culture to your home, we like to think that your books of choice offer a glimpse into your interests and who you are as a person. That's why it's so important to search for the best book storage ideas for you and your home.
While popping them on a shelf may seem the most obvious answer, there are so many alternative options for storing your precious books that you can really have a bit of fun and make your collection a real focal point of your abode.
We spoke to interior design expert Ryan McDonough at Myjobquote.co.uk, the UK's leading trades matching site, for 10 stylish ideas for storing books to house your favourite reads.
10 storage ideas for books
Bespoke bookshelves
If you are looking to showcase your books, why not consider installing some bespoke bookshelves? A built-in wall-to-wall shelving design works well in both contemporary and traditional home settings and provides a great way to show off your reading collection. If you combine shelves and cupboards, you can keep your best reading materials on display while hiding away the pieces that you'd rather not have on show.
Display the covers proudly
If you're the owner of books with beautiful covers, don't be afraid to display these with the cover facing out. These MOSSLANDA shelves from IKEA are technically meant for photos but will work well for books too as they have a narrow lip to rest your favourite books in.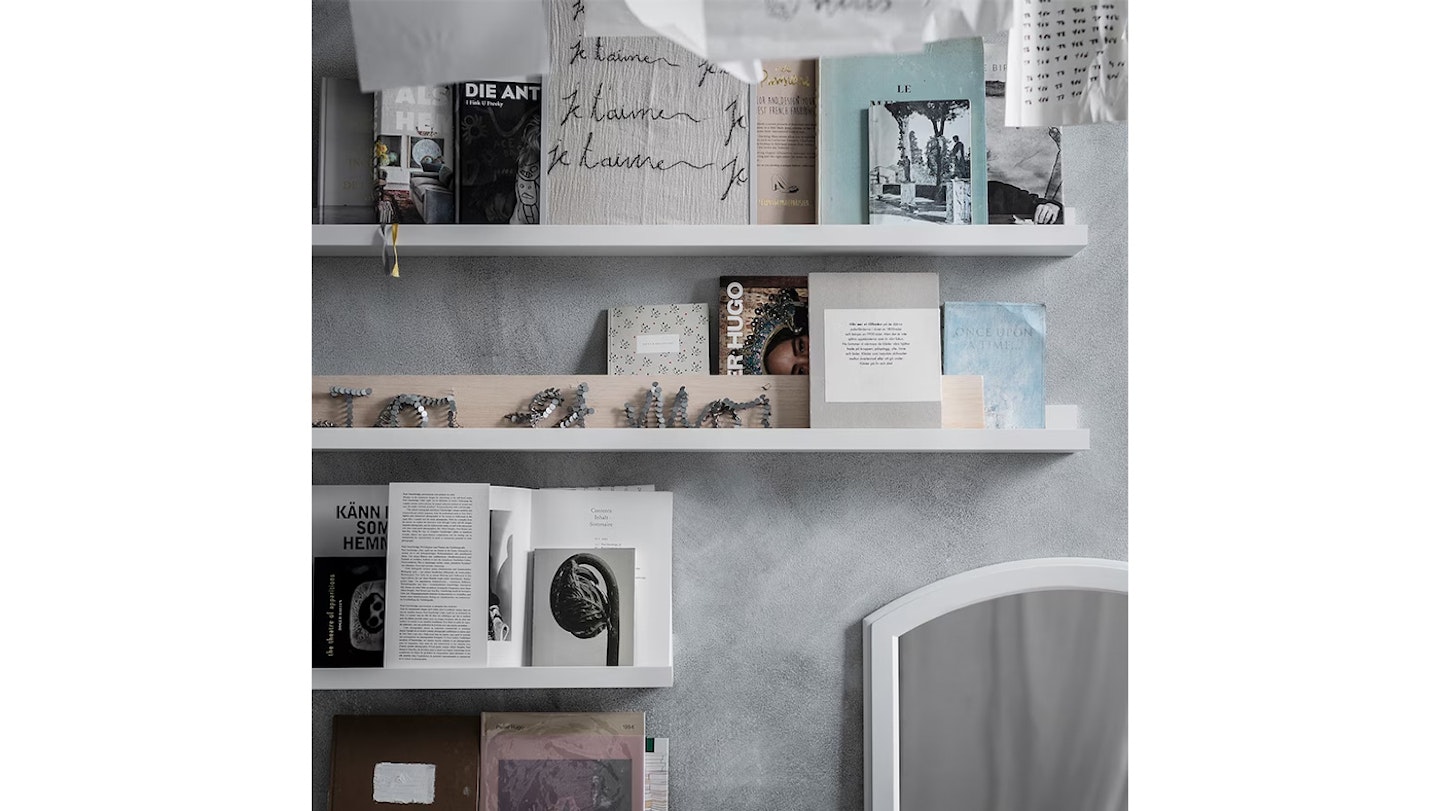 Display books according to spine colour
If you want to create a stylish book display, consider displaying your books according to the spine colours. This will have a much greater impact on the overall look and feel of the space. Creating a range of pops of colour will add interest to the room and make the whole book display appear more cohesive.
Create a home library
If you have a room in the home such as an office, study, or even a spare room that you're not using, consider transforming it into a home library. You can do this by lining the walls with bookshelves to create a library appearance. For the higher shelves, consider adding a rolling ladder so that you can easily access the books at the top. This also adds to the library feeling of the room. This option is best for rooms with a lot of natural light. Alternatively, you may need to add some sufficient lighting options to keep the room from feeling dark and gloomy.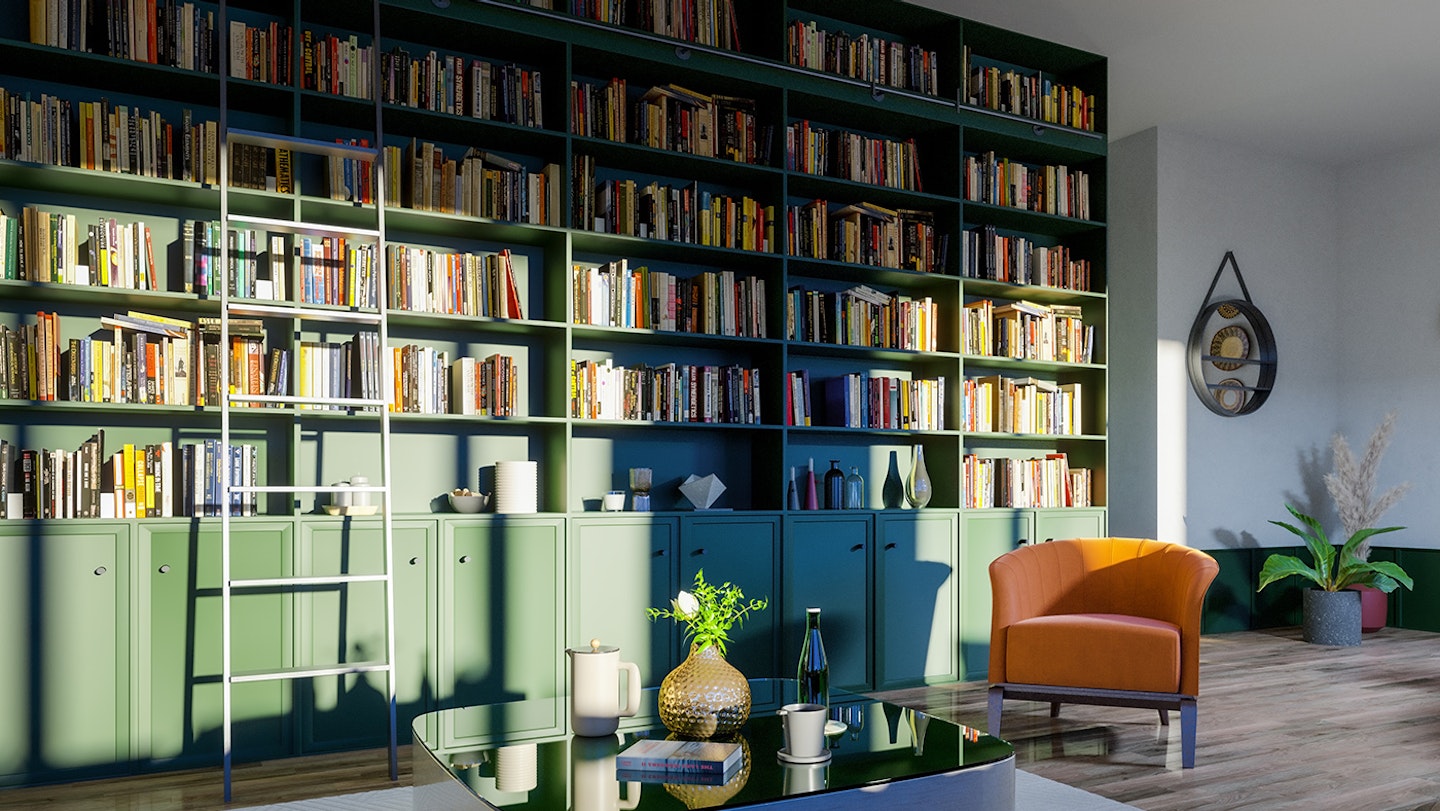 Under the staircase book storage
Strange angles and odd corners often make great spaces for book storage ideas. The pace underneath the stairs is often unused due to its odd shape. Consider making use of this space by adding some bespoke shelves for showcasing your books. This is a clever way to create a book storage solution while also using the spare space in the home.
Combine book storage with décor
Bookshelves don't have to be just for books. Incorporate some of your favourite decorative items and artwork alongside your books. This will allow you to create a stylish mixture and will allow you to showcase your taste in both your home décor accessories and your favourite literature.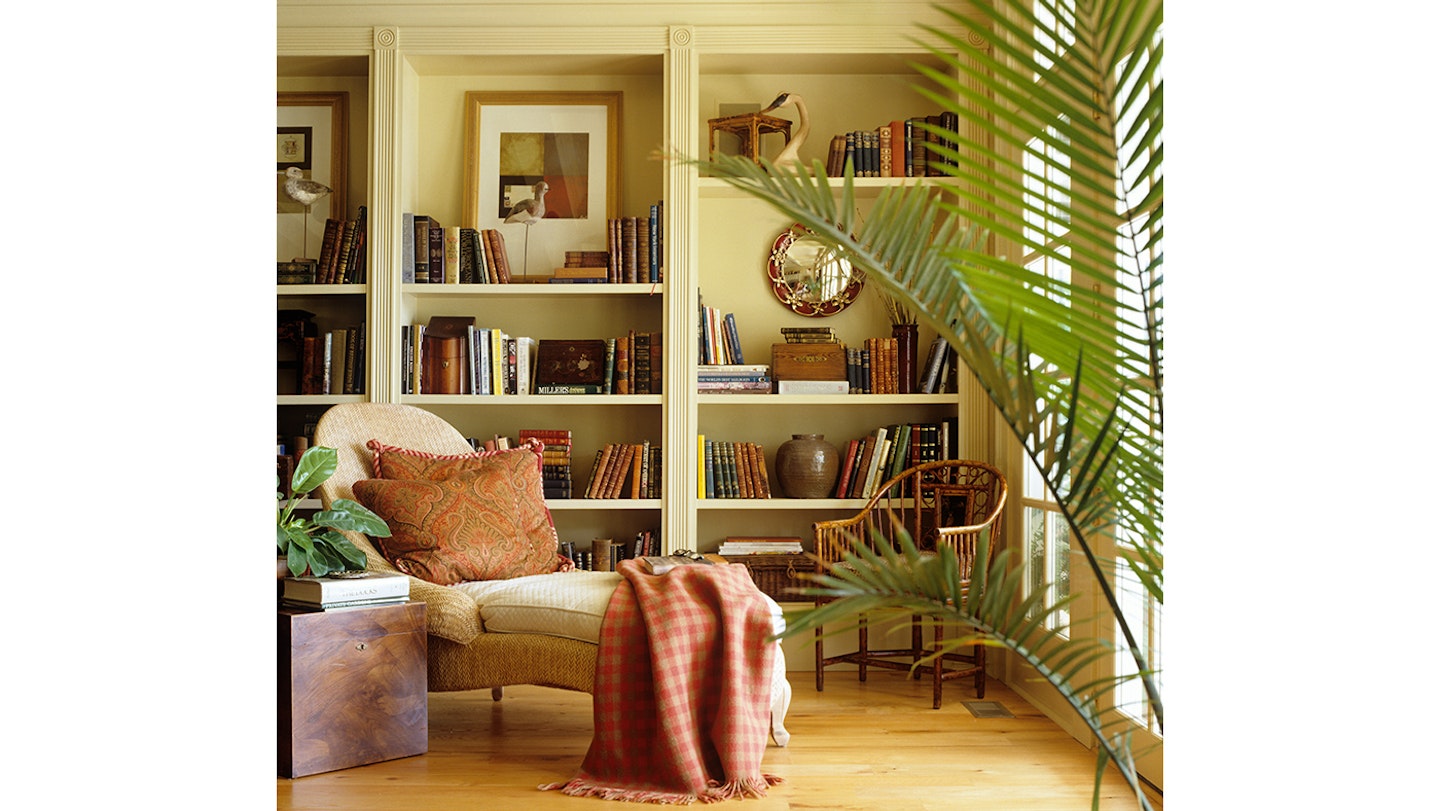 Match your books to your colour scheme
Now this may be one step too far for some people but if you adore interiors, why not consider displaying books that suit the room's colour scheme? Think of the book spines as your accent shades.
If you've got a lot of books already, you'll have plenty to choose from but if not, take this as your excuse to buy more...
Make the most of the room height
If your home has high ceilings, why not make use of the wall space and build storage around and above doorways? Just make sure you have easy access to a ladder for when you want to get any books stored up high!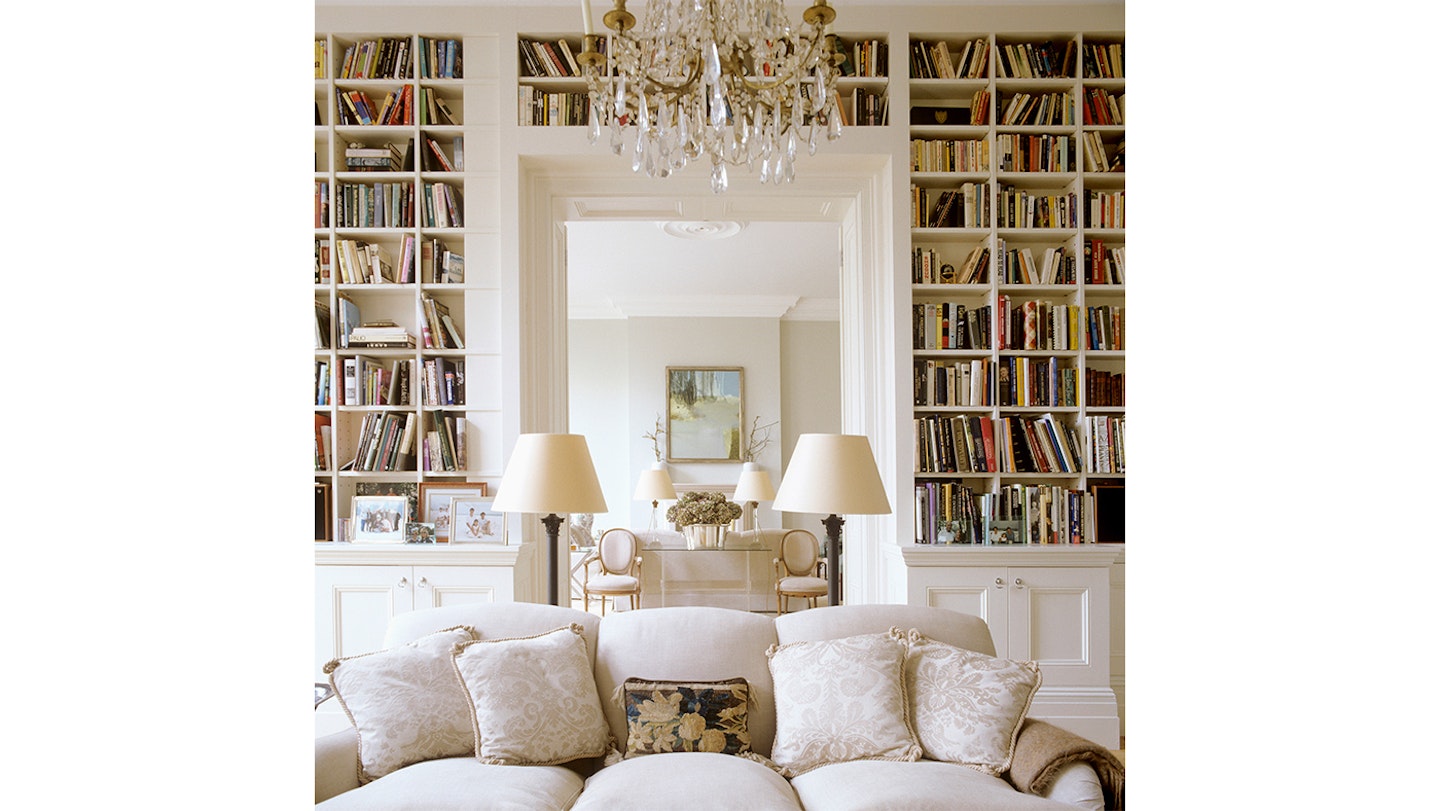 Build into alcoves
If you've got unused alcoves in your home, why not pop up a few shelves for your books? This will help to maximise the existing space in your house rather than taking up more space with a freestanding shelf.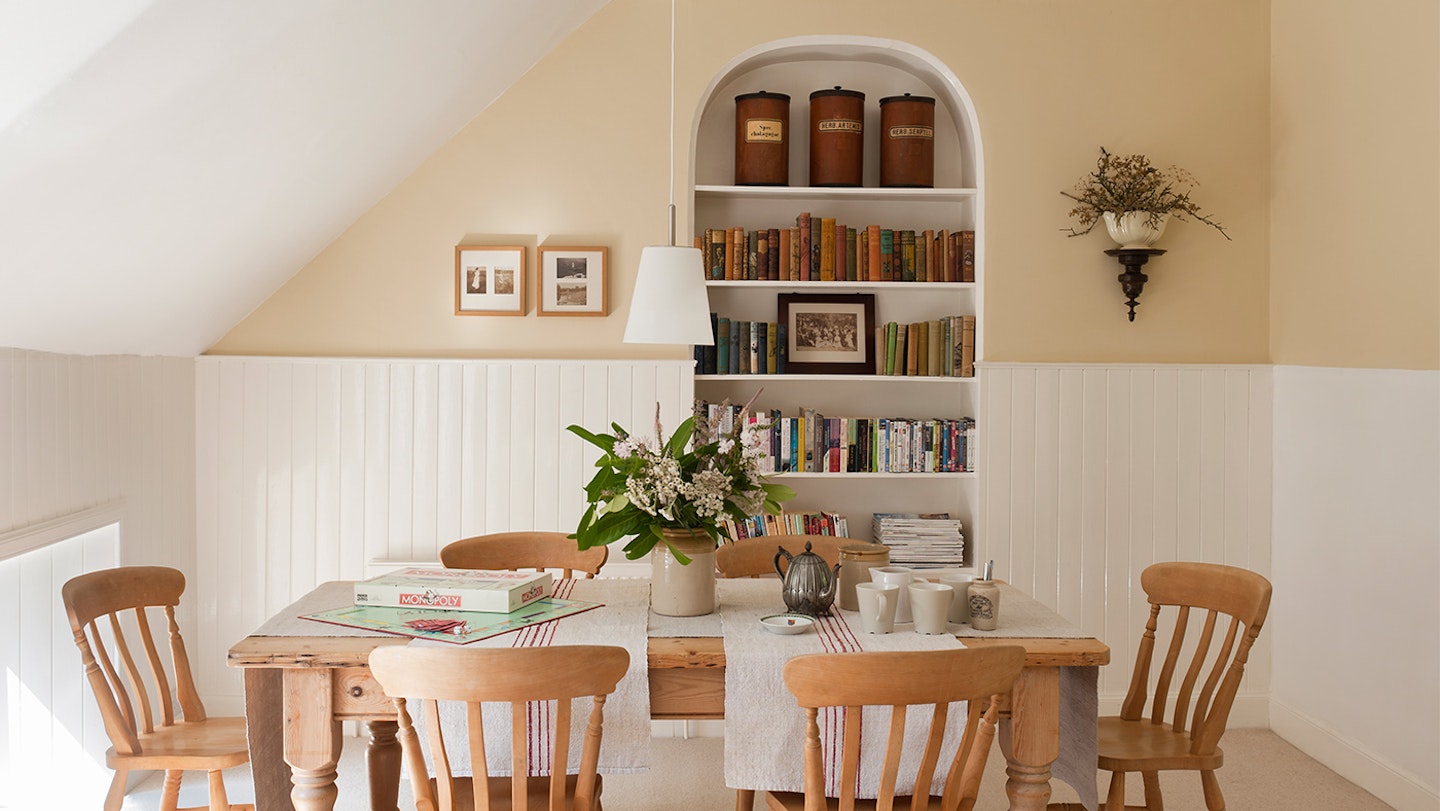 Keep things child-friendly
While it may not necessarily be the best way to store a lot of books, if you have young visitors to your home, consider opting for wall-mounted book storage like the one below from Great Little Trading Co. This makes books easy to view so little readers can find their favourites.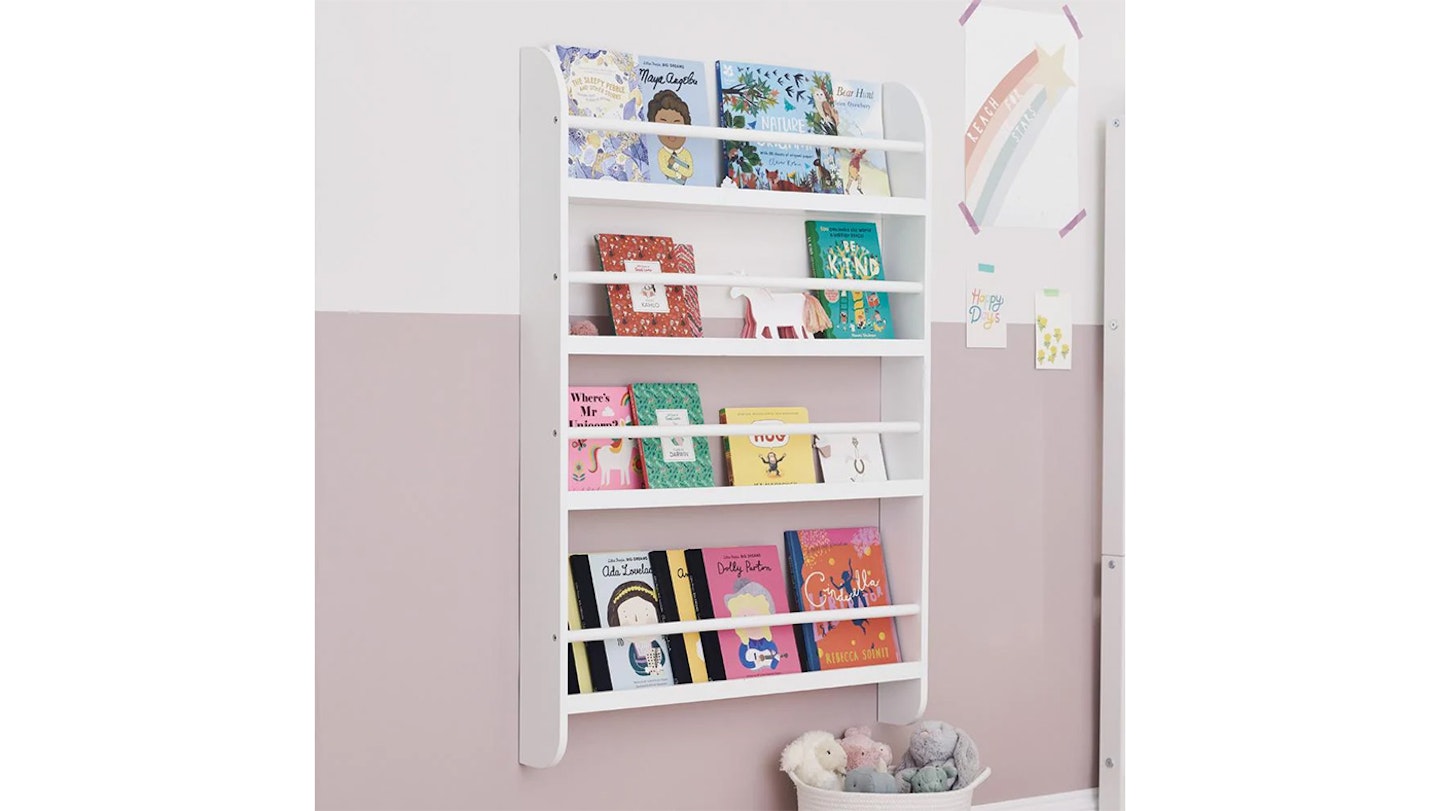 Features & Reviews Editor Emily Gilbert has been a journalist since 2016 and has worked across a variety of specialist and lifestyle brands both in print and online. Specialising in product reviews, Emily is the first to know about all the exciting new releases, her favourite being gadgets for the home.