One of the best things you can do for your skin to slow down the natural ageing process is to protect it from the sun. Prolonged exposure to the sun's harsh rays can cause premature ageing, as well as damage to your skin. The best anti-ageing sunscreen will not only protect your skin from the sun but will it leave it feeling moisturised, hydrated and support the skin's natural healing process - leaving you looking younger for a little bit longer.
With so many sunscreens on the market, you may wonder what makes an anti-ageing sunscreen different. These creams have been advanced to restore our skin's natural properties, using beneficial ingredients such as vitamin C, retinol, hyaluronic acid and many more. Even before your skin begins to show signs of ageing, it is a good idea to use these creams as they will help to keep your skin looking radiant for longer.
The best anti-ageing sunscreen at a glance:
• Best overall: La Roche-Posay Anthelios Age Correct - view on La Roche-Posay
• Best to wear with makeup: Flawless PhotoGlow SPF 30+ - view on Transformulas
• Best daily moisturiser with sunscreen: Olay Niacinamide + SPF30 Day Moisturiser - view on Boots
Unfortunately, the skin's ageing process can never be stopped completely. However, sun cream goes a long way to help slow it down. The most significant influence of ageing is UV damage from sunlight and lifestyle elements such as your diet, excessive alcohol consumption, smoking, stress and air pollution - all contribute to premature ageing.
The good news is, we have scoured the internet to find the very best anti-ageing creams that you can incorporate into your daily skincare routine.
Best anti-ageing sunscreen
Best overall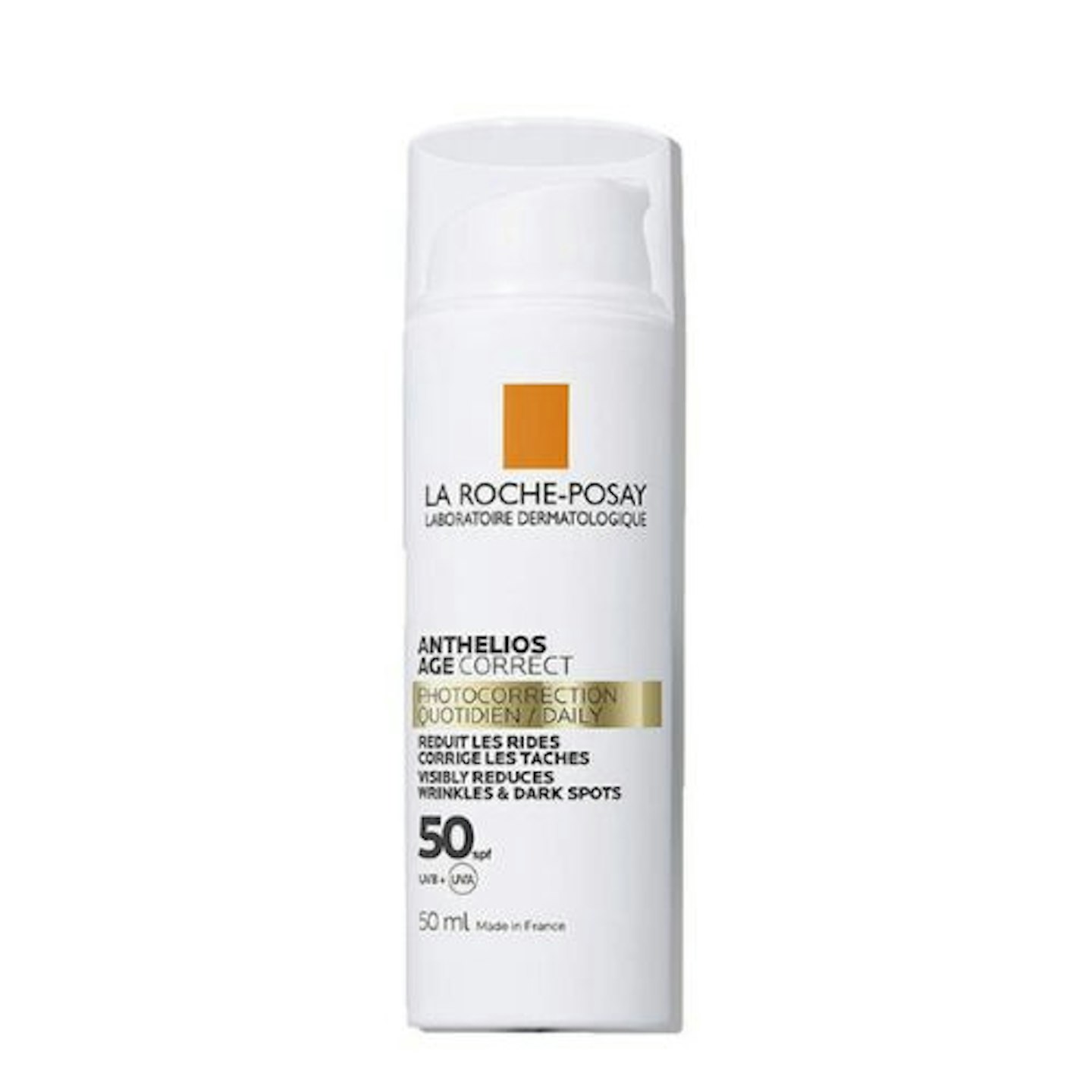 Credit: John Lewis
Description
La Roche-Posay is renowned for quality skincare products, including the Anthelios Age Correct
Pros
Recommended by dermatologists

Suitable for all skin types

High SPF protection
Cons
None that we could think of!
Best anti-ageing sunscreen to wear with makeup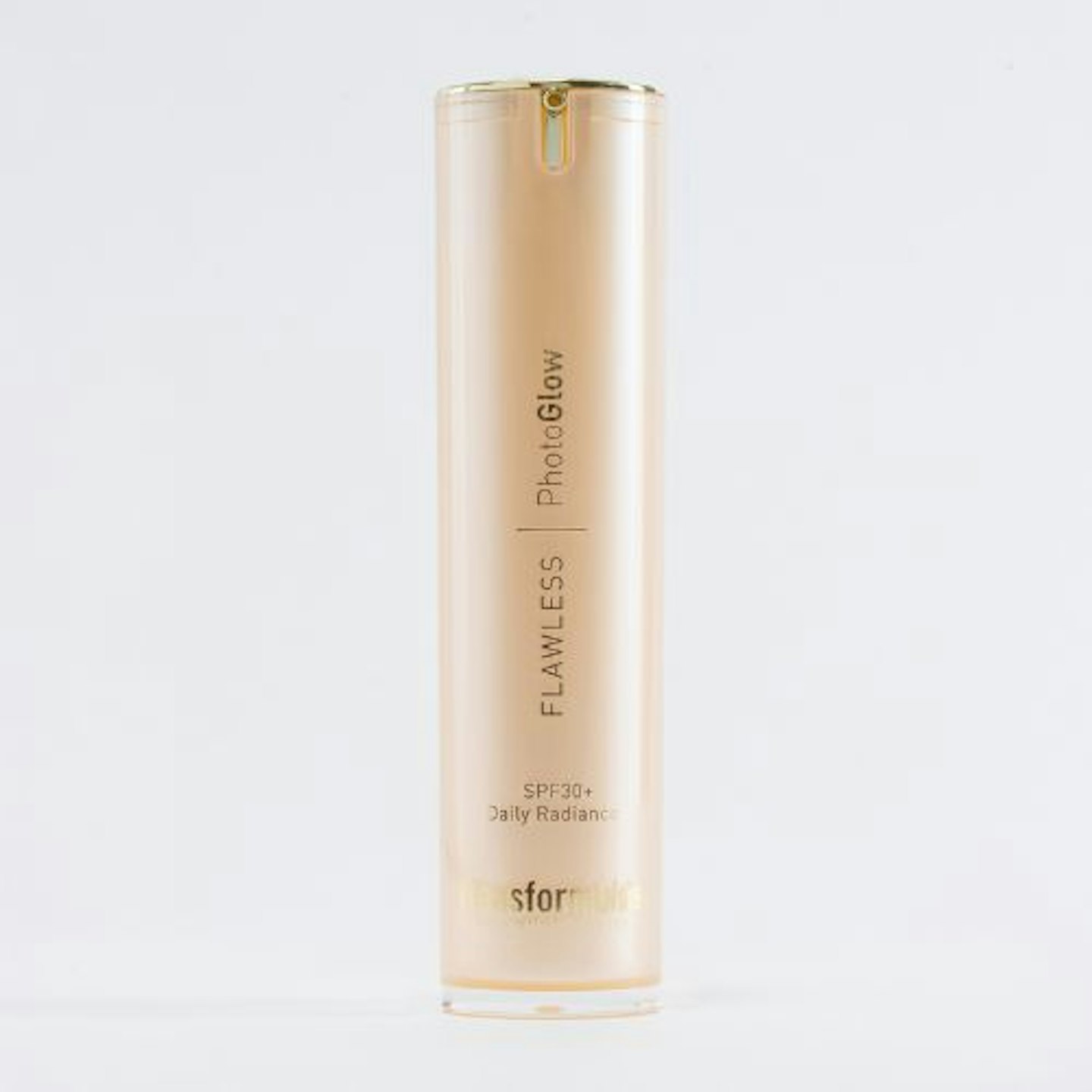 Credit: Transformulas
Description
PhotoGlow Daily Skin Radiance SPF30 has anti-ageing and environmental preservation properties. The
Pros
Encourages collagen regeneration
Rich in antioxidants
Noticeable glow
Cons
Some people found issues when using the pump ( we did not)
Best daily moisturiser with sunscreen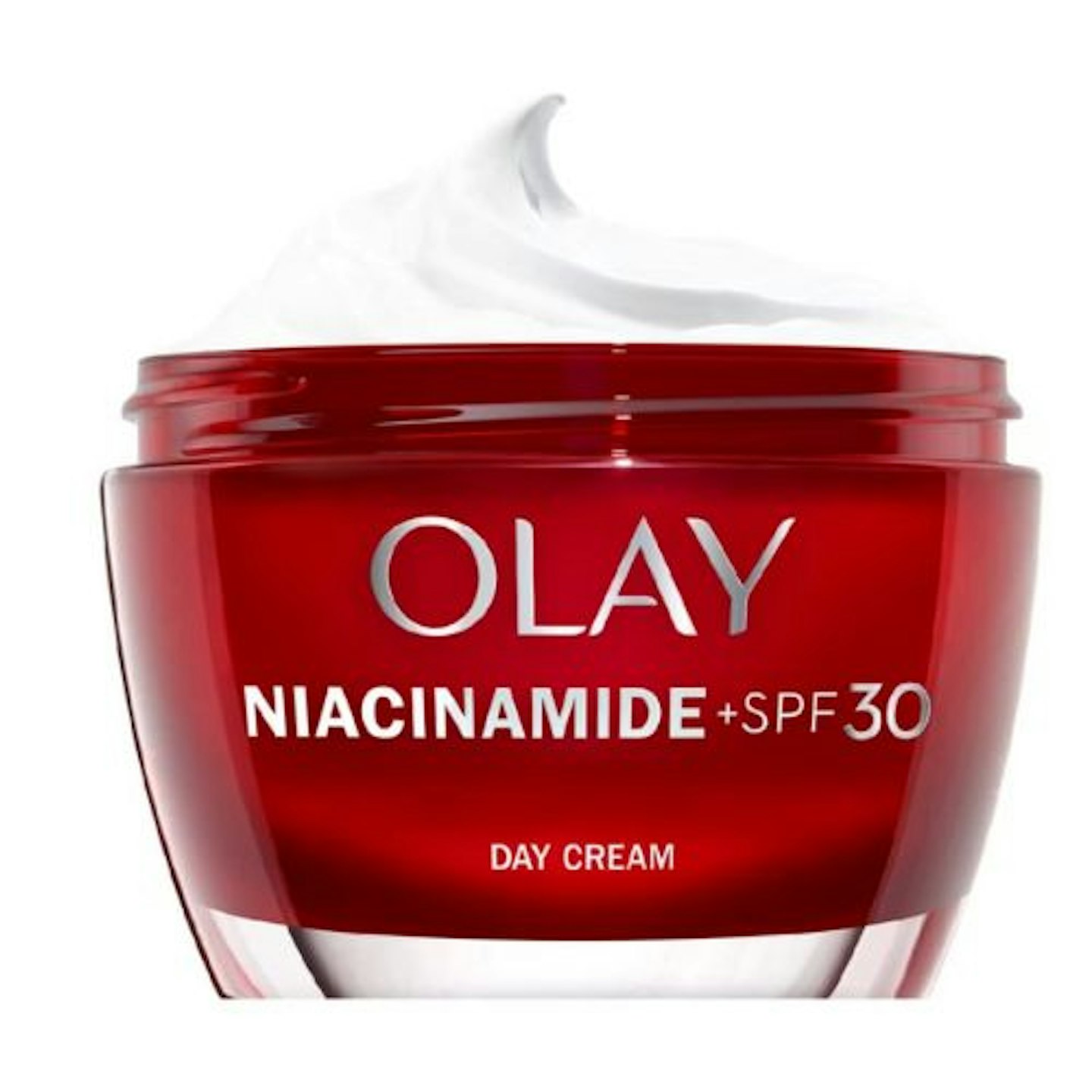 Credit: Boots
Description
This Olay daily moisturiser with SPF contains vitamin E and niacinamide. Niacinamide is a form of
Pros
UVA and UVB broad-spectrum protection
Non-greasy
Pure Niacinamide and Vitamin E
Best for oily skin
Description
If you're prone to oily skin, the Avène Anti-ageing Suncare is a great option thanks to its
Pros
Suitable for all skin types
High SPF protection
Non-sticky and dry touch
Cons
Make sure to rub it in - some reviewers found it left them looking a little pale
Best anti-ageing sunscreen for sensitive skin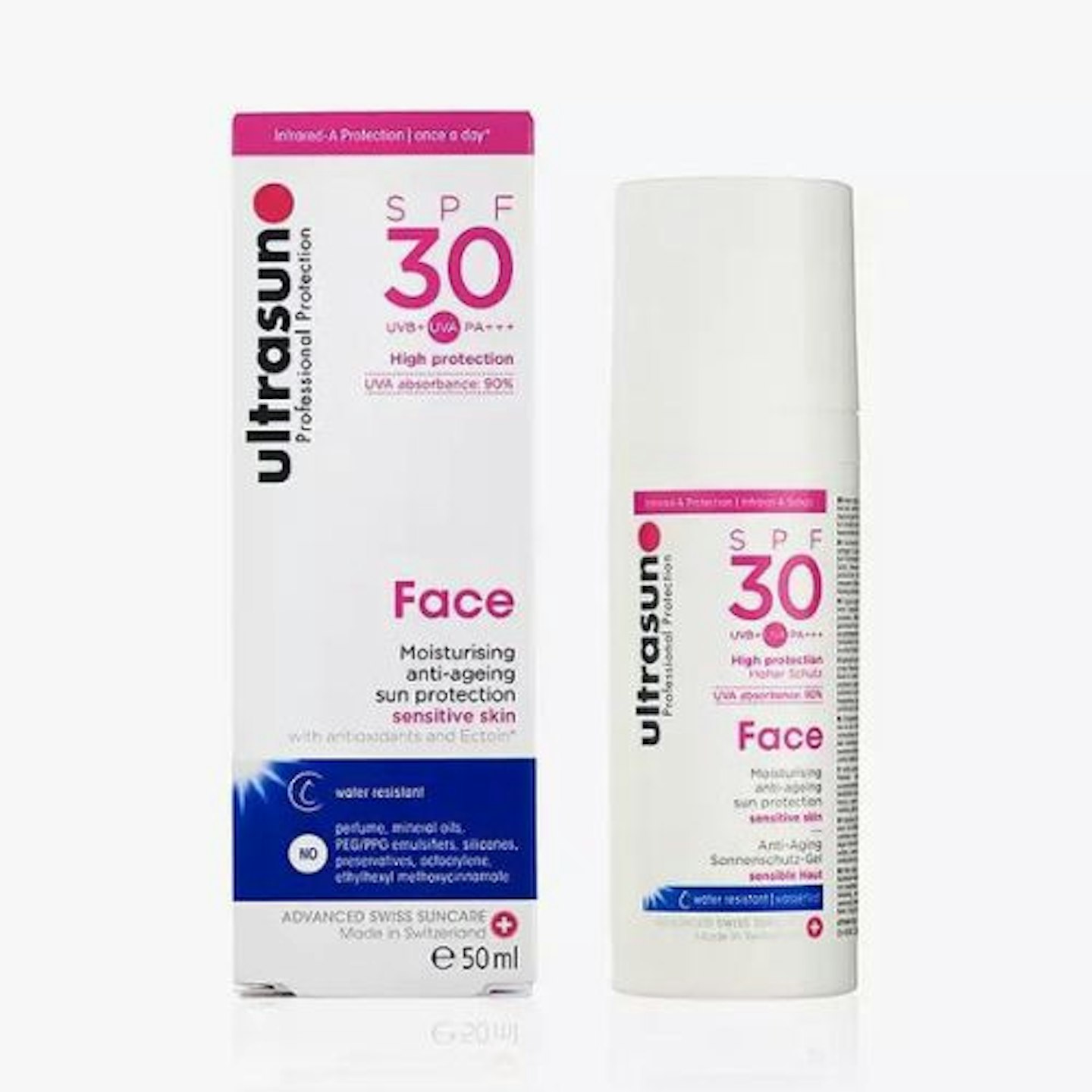 Credit: John Lewis
Description
This multi-purpose sunscreen delivers high, long-lasting protection with just one application.
Pros
Preservative-free
Vegan
High sun protection
Best lightweight anti-ageing sunscreen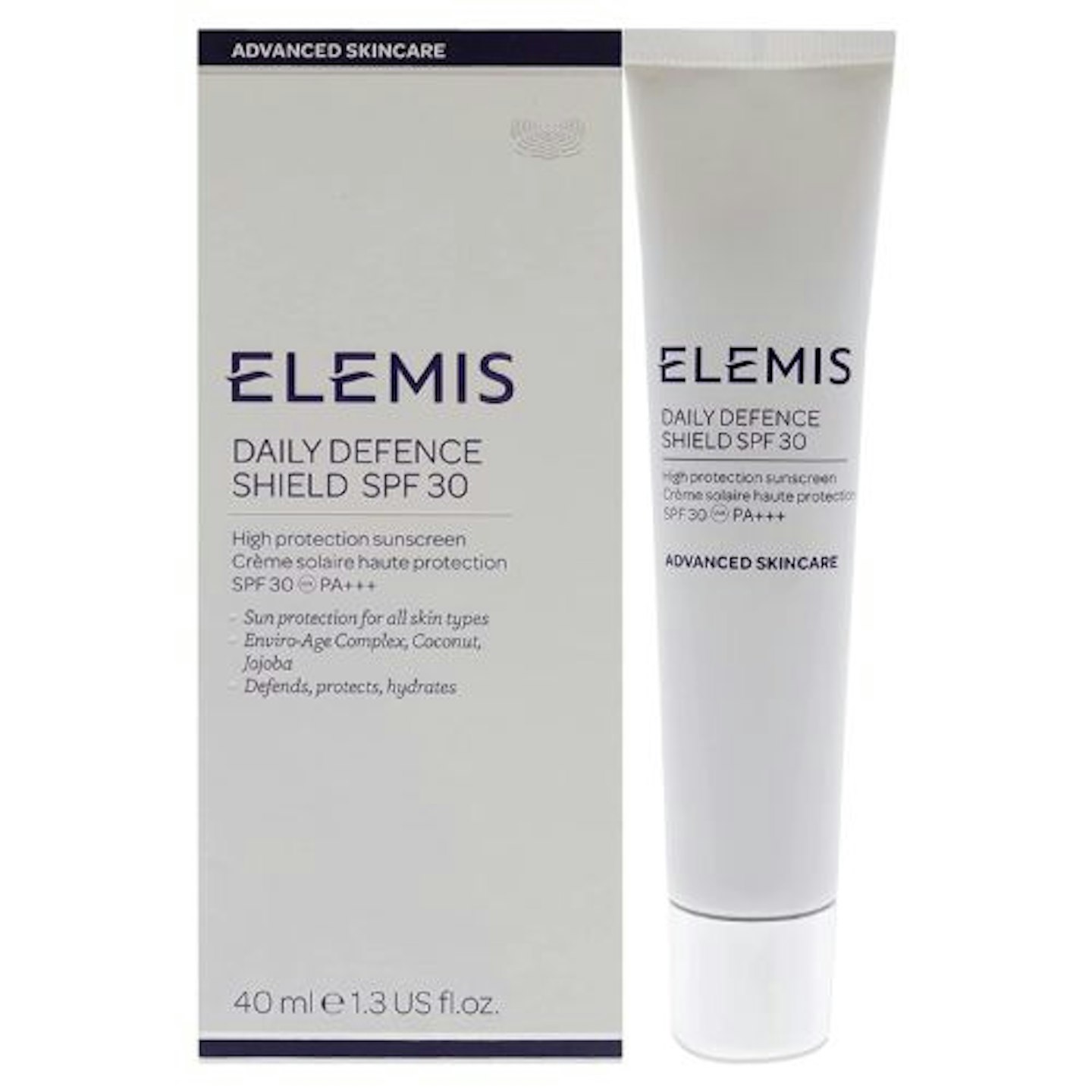 Credit: Amazon
Description
The Elemis Daily Defence Shield is a lightweight sunscreen that offers broad protection against
Pros
Weightless
Suitable for all skin types
Non-greasy
Cons
Coconut scent which may not be for everyone
Recommended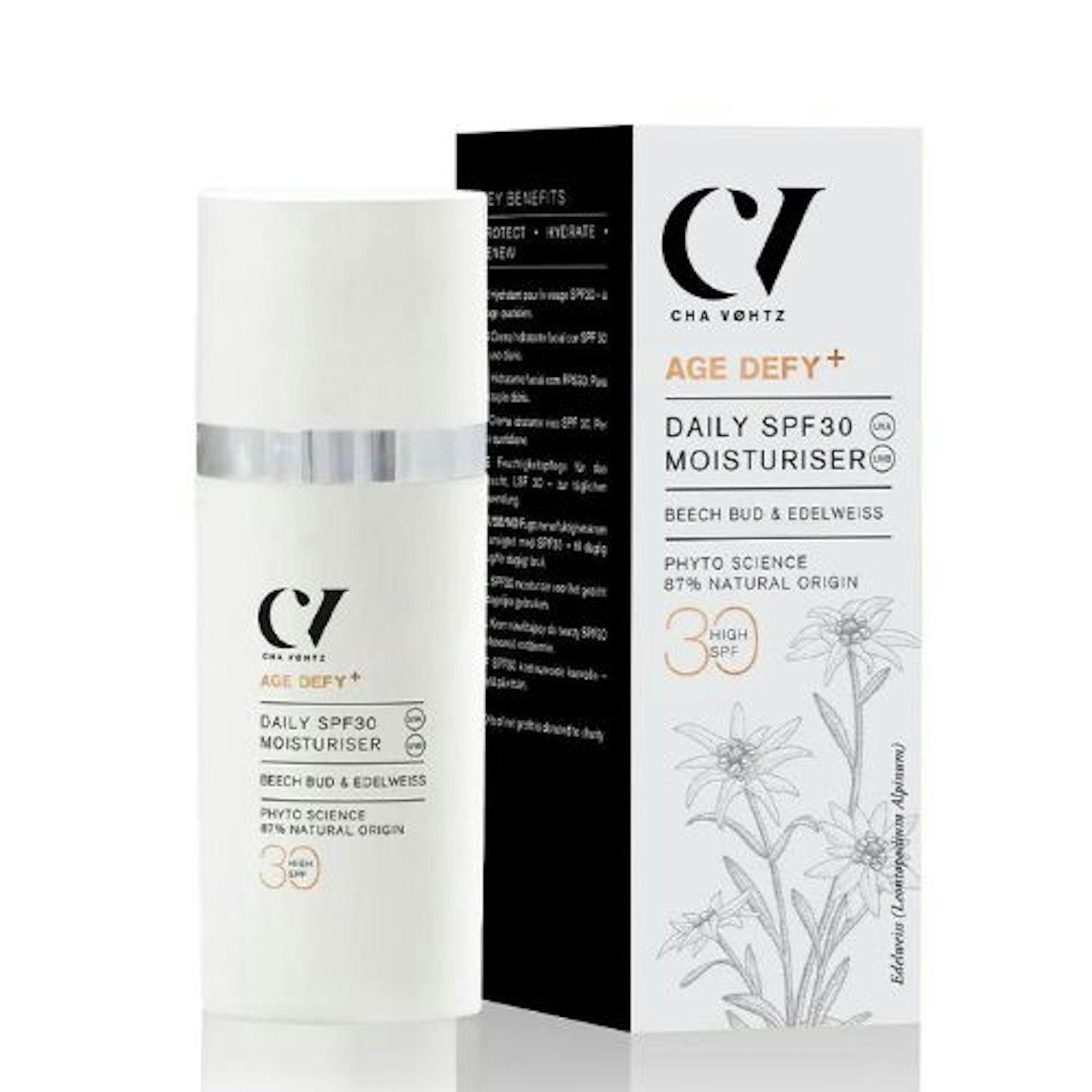 Credit: Green People
Description
This summer-scented moisturiser from Cha Vohtz has SPF30 protection that also helps keep skin
Pros
Non-greasy
Lightweight
87 per cent natural origin ingredients
Advanced antioxidants protect against free radical damage
Cons
Scented which may not be for everyone
Best anti-pollution anti-ageing sunscreen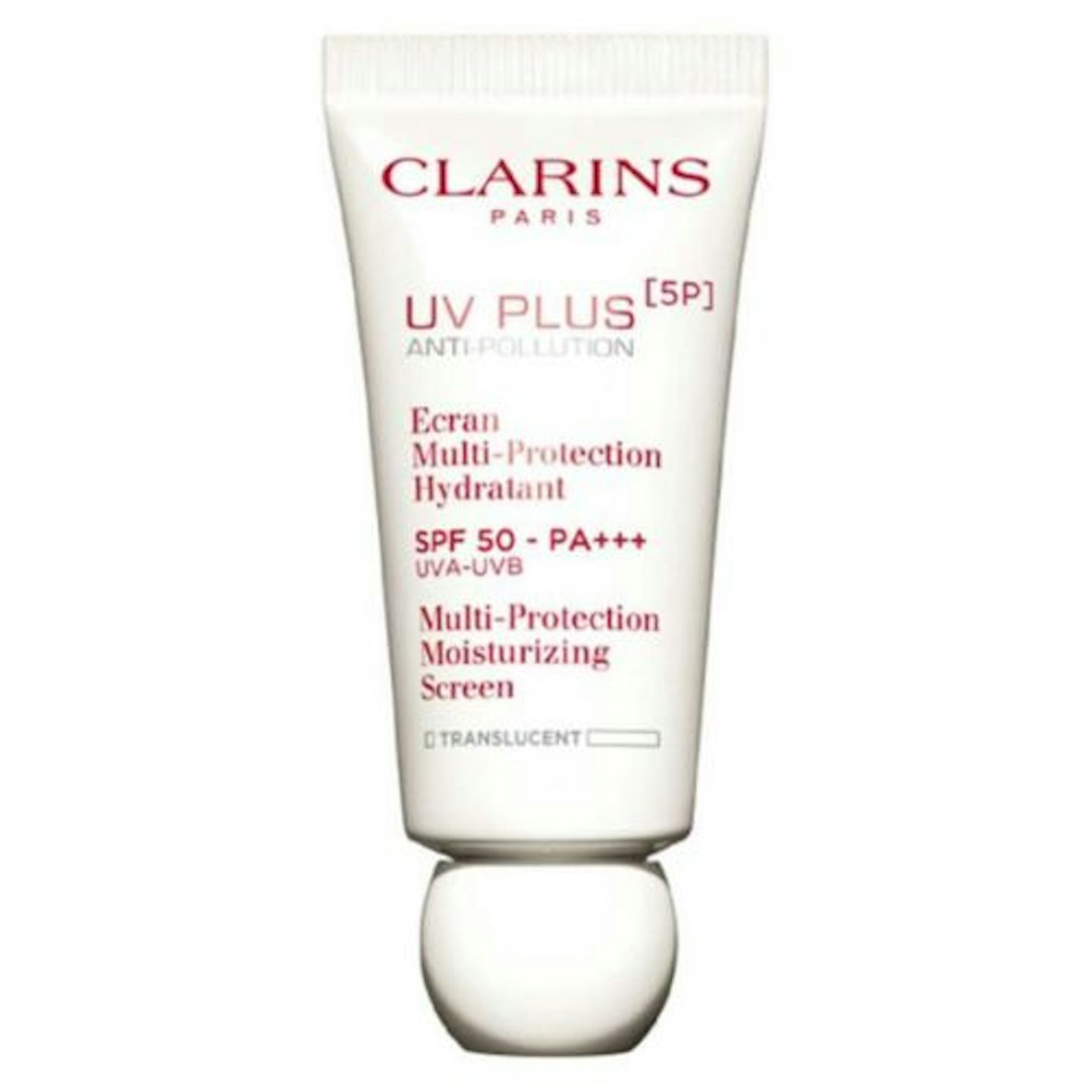 Credit: Clarins
Description
The Clarins UV Plus Anti-Pollution SPF 50 not only offers high UV protection - it's a
Pros
Protects against UV rays and five types of pollution, including blue light
Moisturises skin
Higher SPF
Cons
Gel texture may not be for all
How to protect your skin in the summer
Looking after your skin in hot weather is a great way to ensure the health of your skin. As we have previously mentioned, SPF is key to keeping your skin looking youthful. We spoke to Skincare Expert and Facialist, Cecilia Ross to find out her top tips for looking after your skin this summer.
Smother with SPF
Use a high-quality SPF on your face, neck, arms and hands daily, ensuring you are regularly re-apply throughout the day every two hours.
Add antioxidants
Antioxidants such as vitamin C are ideal to add into your morning or evening routine. They fight free radical damage including UV rays and pollution, protecting the skin.
Hydration with hyaluronic
I'd recommend adding a moisturising hyaluronic-based gel or serum. It will provide your skin with the moisture it needs without using anything too heavy that could clog the pores.
Keep it light
When you're moving from air-conditioned offices, this can be very drying for the skin. So, I'd recommend layering up with light skincare and make-up products.
What makes an anti-ageing sunscreen?
Anti-ageing sunscreens products contain ingredients which protect your skin from harmful UV rays. Most commonly, these products contain zinc oxide. Zinc oxide is a fantastic mineral which helps to aid the production of collagen and elastin - in simple terms, these are the proteins that make your skin look line-free and youthful.
That being said, certain sunscreens may also include additional anti-ageing ingredients like peptides, retinol (Vitamin A), hyaluronic acid, or collagen-boosting compounds. These ingredients can help support the skin's natural processes and promote a youthful appearance.
We'd also recommend looking out for antioxidants, like vitamins C and E. These can help to protect the skin from free radicals generated by UV exposure, which can contribute to skin-ageing.
For a full breakdown of all the ingredients in the sunscreens selected in this article, read the specifications tab.
How do you apply sunscreen?
Sunscreen should be applied anywhere that is exposed to the sun. It is important to apply sun cream to your face, neck and hair (if it is thinning). Sun cream should be reapplied liberally every two hours. If in doubt, always check the manufacturer's guidelines.
This article contains expert advice from Skincare expert and Facialist, Cecilia Ross.
Hannah James is a Senior Home, Parenting and Lifestyle Product Writer for Yours, specialising in product testing and reviews. As a mother of three, Hannah loves finding clothes that makes her feel fabulous and products that are great for large families.