Have you ever visited a spa and found it was so busy you couldn't use the facilities when you wanted to? If so, Sandpiper Spa could be the experience you're looking for. Located in Somersham, Cambridgeshire, this family owned premises is perfect for escaping to complete relaxation. With a fantastic range of facilities, available for you and your guests' private use, this spa experience really is hard to beat.
Where is Sandpiper Spa?
Sandpiper Spa is in the Cambridgeshire countryside, not far from the A14. There is also a train station at Huntingdon, about 25 minutes away. We'd recommend driving or organising a taxi from the train station however, as buses tend to be infrequent and you don't want that stressing you out on your spa visit.
Once you go through the gate that marks the start of the private garden for Sandpiper, you truly do feel shut off from the rest of the world and ready to relax.
Spa facilities
Upon our arrival we were greeted by owner Emma, who had the inspiration to create Sandpiper Spa after finding her own spa visits were becoming too busy. Wanting a way to switch off and enjoy a private spa experience, and recognising that others would want the same, Emma and her family decided to build Sandpiper. Since they already hired out their swimming pool for private use, adding a spa seemed a natural step.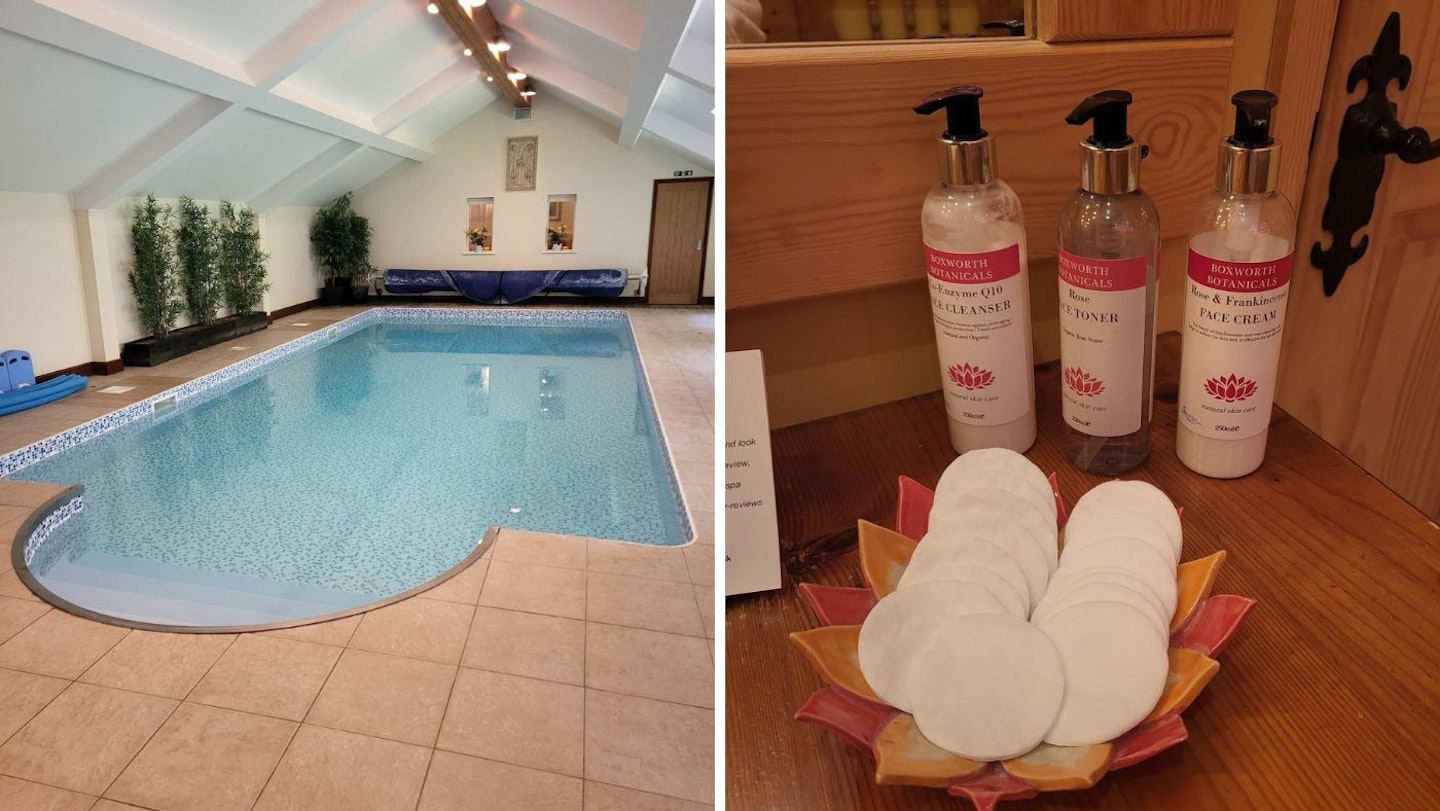 But we're not just talking adding a jacuzzi and treatment room! Emma started our visit by giving us a tour of the whole spa – we began in the changing rooms which has two private changing areas, plus bench seating, a shower, two vanity tables with hair dryers, styling tools and toiletries. From here you can access all the areas of Sandpiper.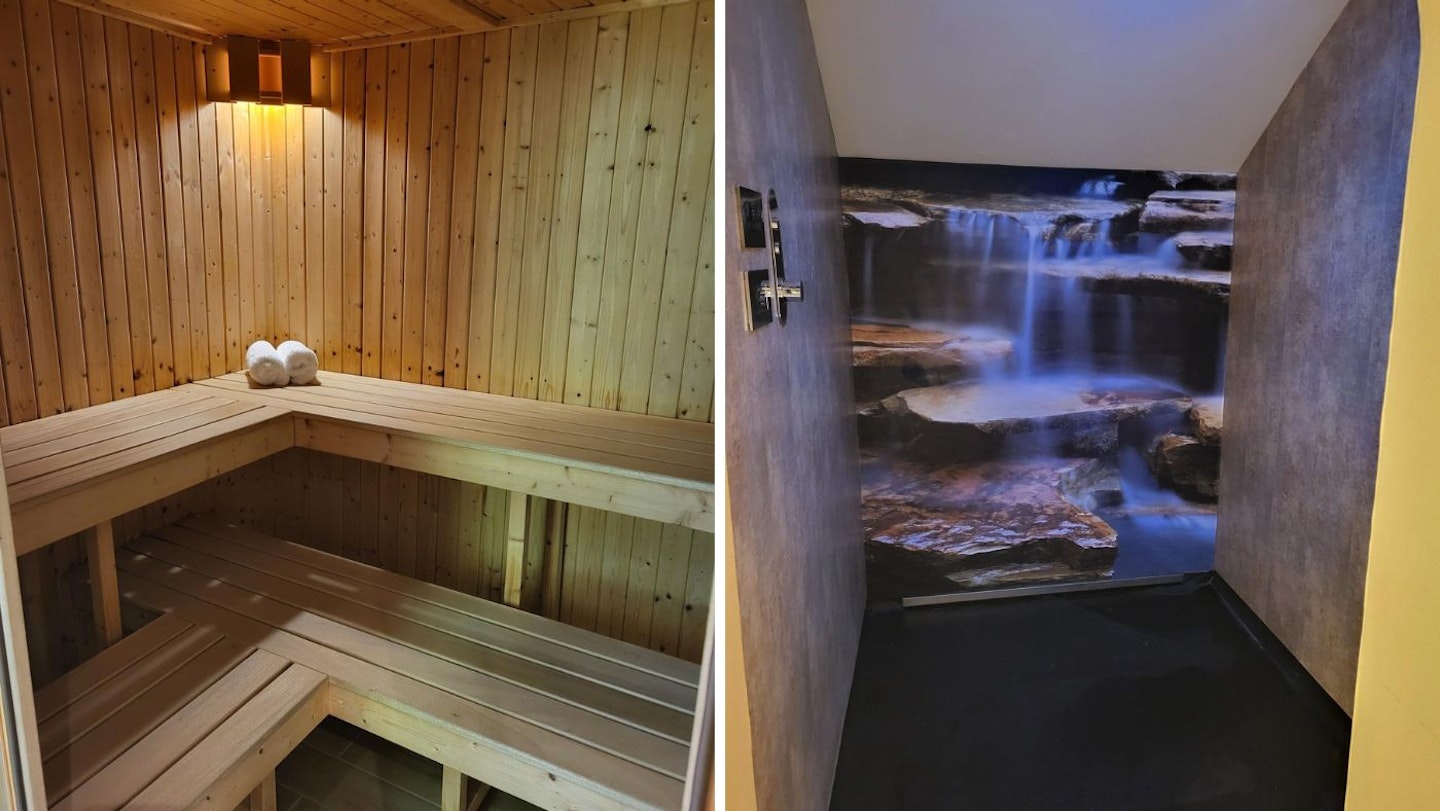 First we were shown the spa area which includes a rainfall shower, a sauna, a steam room, an ice room and snow room, a covered jacuzzi overlooking the private garden area, and two relaxation areas – one with comfortable benches in a cosy nook with mood lighting, and the other a room with two water beds, sensory lights and a calming pendulum hanging from the ceiling. You can also relax in the garden area, which has a tranquil pond and sensory plants such as grasses and bamboo. You can control the music and lighting throughout the spa, from soothing spa music, to chill out tunes and Pink Floyd!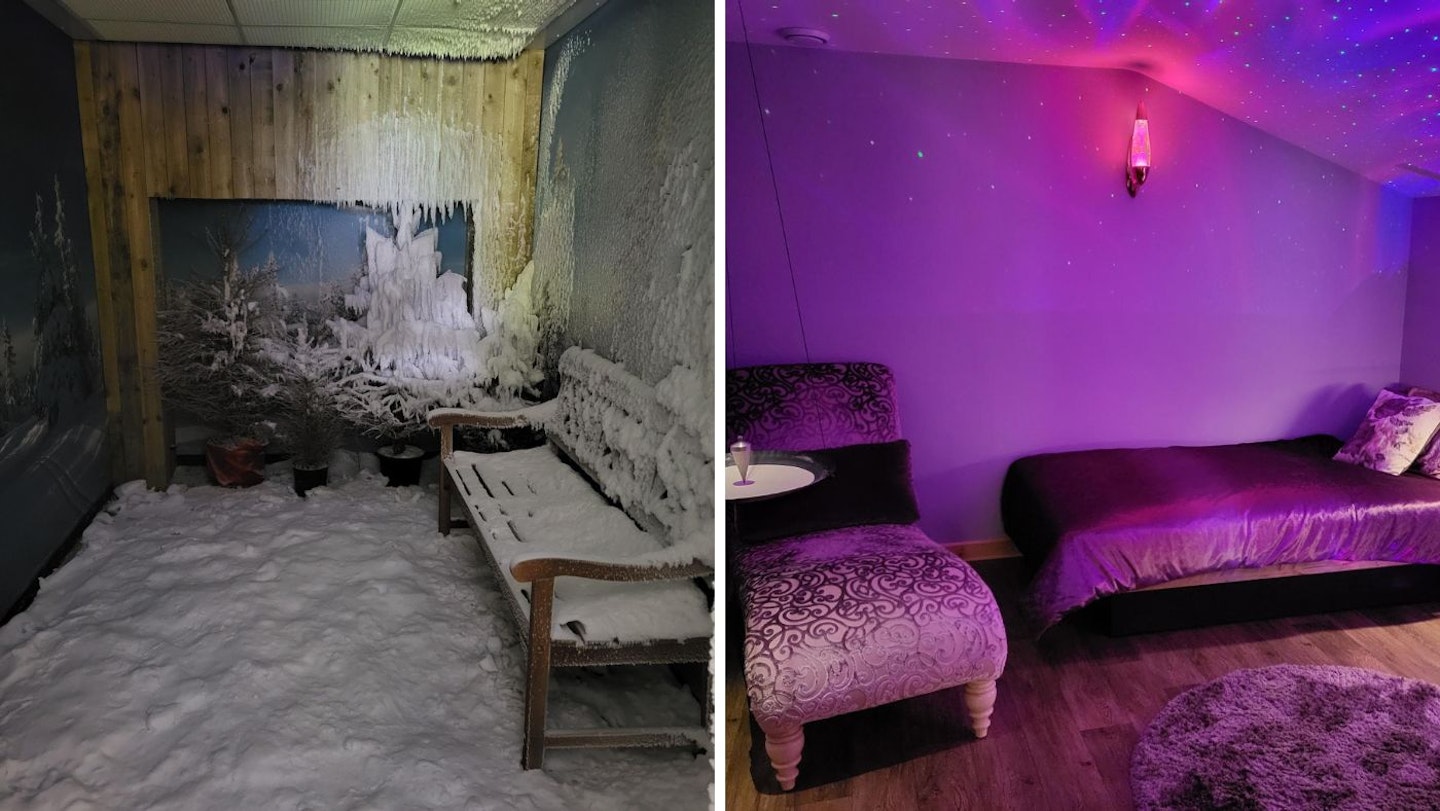 As well as the spa area, you also have use of the pool during your private booking. There's even a living room area with a bar, stocked fridge, coffee machine, cosy sofas and an array of books plus mindfulness colouring and puzzles. Off from the living room there's a separate treatment room where you have your spa treatments. You can book a range of treats such as massages, facials and manicures, which must be confirmed before your arrival.
I tried out the hand treatment and had expected it to be just the hands, but actually my whole arms and even my shoulders were treated to an exfoliation scrub and massage, as well as a bit of aromatherapy at the start. It was so relaxing and the perfect way to wind down.
You're provided with spa slippers and a robe upon your arrival, and there were plenty of towels in the changing room that you could help yourself too when your first got too damp. Everything has been very well thought out, the whole spa was pristine.
What is there to eat?
There are complimentary refreshments available for you to help yourself to throughout your spa session, including fresh bean to cup coffee, a selection of teas, flavoured sparkling and still water, fresh fruit juice and filtered water, as well as fresh fruit and biscuits.
There are also a range of additional options you can add onto your booking such as cupcakes, afternoon tea, a buffet lunch, and gifts such as balloons and bouquets of flowers.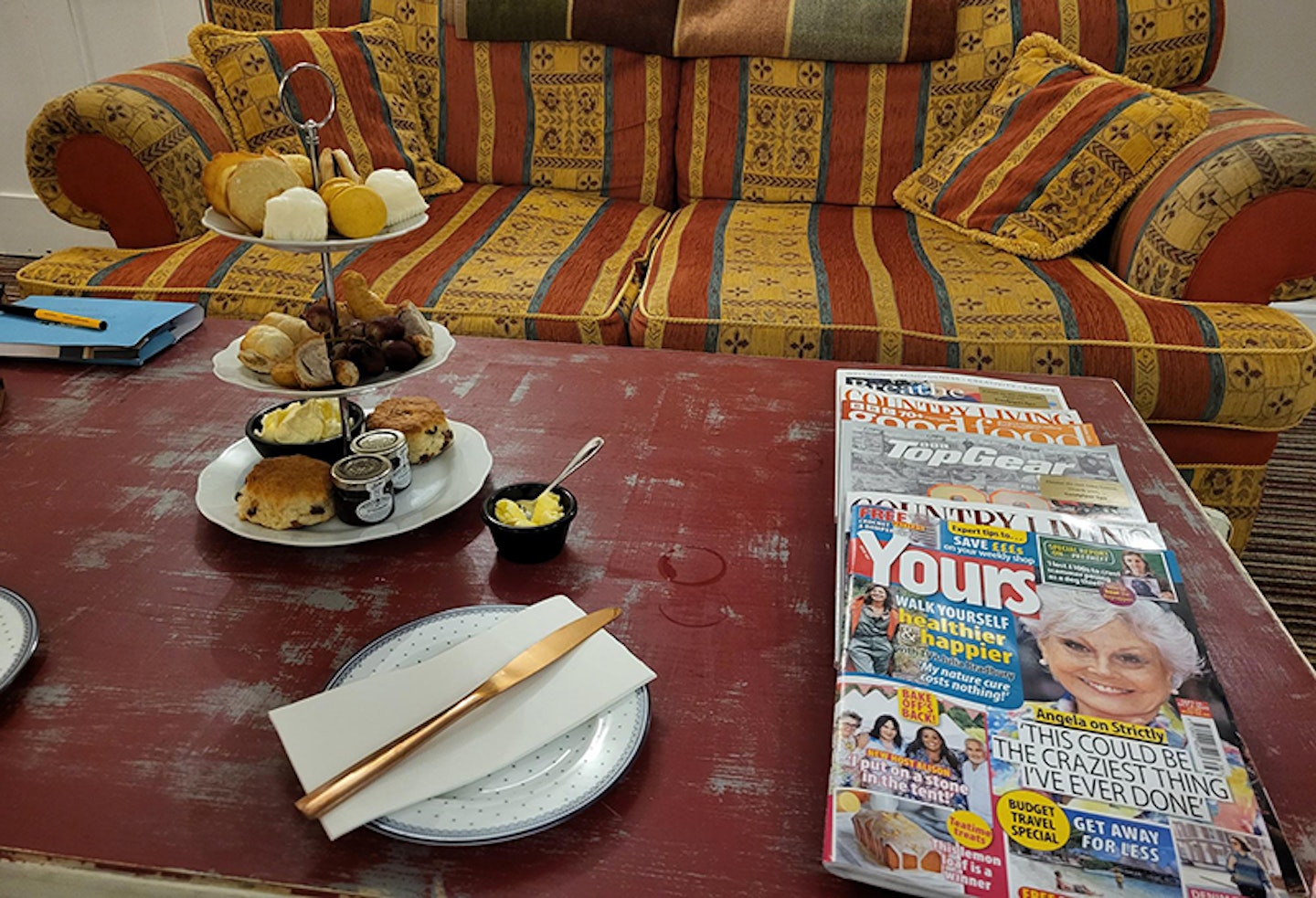 You're also able to bring your own food, alcohol and snacks. The lounge is the perfect area to relax and enjoy your refreshments, along with your favourite magazine of course!
How to book
You can book Sandpiper online, by contacting Emma. There are a range of session lengths available, from 3 hours to 8 hours. The whole spa and pool area will be reserved for your private use and can accommodate a group of up to 8 people. For safety reasons the minimum group number is 2, you aren't able to book the spa to use alone.
The 6, 7 and 8 hour sessions include a finger buffet lunch or tea. Any additional extras need to be requested at the time of booking, along with any treatments. There are group discounts available and also an eco discount if you bring your own towels/robe/spa slippers.
Final thoughts
We found Sandpiper Spa to be an excellent experience, we loved trying out all the facilities and having the place to ourselves felt very special indeed. Whether you want to treat yourself to a spa day, or are planning an event or get-together with a few friends, I think this would be the perfect setting. Emma is lovely and welcoming and leaves you to it once the tour is done, and the fact that you're able to bring your own food and can book for the whole day means you feel completely at ease, you're in your own space and can enjoy the facilities at your own pace. I would certainly return and would recommend a visit.
Stephanie Anthony is the Deputy Digital Editor of Yours.co.uk. Having worked across a variety of topics, from travel and food to pharmaceuticals, she also has a particular interest in mental health and wellness. She has a house full of pets with two dogs and two cats.