There are few things quite so British as sitting in a theatre shouting, "Oh no, it isn't," at a gruff-voiced dame while a misshapen fabric horse throws sweets at us. Yet for all its eccentricities, the great British panto is nevertheless something many of us hold dear to our hearts.
Whether it was your first introduction to live theatre as a child or something that's since become an annual tradition to enjoy with all the family, panto is part and parcel of the Christmas experience for many.
The history of pantomime
The panto as we know it first started life not in Britain, as may be expected, but on the streets of 16th Century Italy in a tradition known as Commedia dell'arte. This saw touring shows set up in marketplaces and fairgrounds, where larger-than-life characters would tell stories of lovers, with magic, chases, acrobatics and plenty of slapstick humour.
As this type of theatre inevitably spread across Europe, Britain quickly seized upon the idea and it was in the late 1600s that a dancer and mime artist turned theatre impresario called John Rich started the first British pantos.
In the years that followed, the original Italian stories were replaced by fairy stories or tales from books such as Robinson Crusoe.
Meanwhile, in the hands of the Victorians, who realised their enormous commercial potential, pantomimes soon grew to be huge, zany productions, featuring large casts and fancy trap doors and stage effects, kickstarting a trend for 'more is more' that still exists in the panto world today.
They soon grew to be huge, zany productions
Often opening on Boxing Day – hence the Christmas association – panto was a rare opportunity to go totally against the severe restraint and propriety that characterised the Victorian period. Fully embracing all things silly, they introduced witty wordplay, audience participation and the cross-dressing characters.
The first pantomime Dame was played by the celebrated music hall star Dan Leno in the 1880s, whose key success – and that of the character ever since – was creating a believable female character while making sure everyone knew he was really a man.
Dan's involvement was also the start of using celebrities in pantomime. Back then, it was performers from Music Hall but going into the Thirties and beyond this evolved into welcoming TV, radio and sports personalities to the stage.
Celebrities and panto
Up and coming performers such as Frankie Howerd, Tommy Trinder and Morecambe and Wise all trod the boards in pantomime, helping draw in new audiences all while raising their own profile.
Since then, pop stars, comedians, soap stars and reality TV personalities have flocked to be part of British panto, including Hollywood A-listers such as David Hasselhoff, Priscilla Presley and Pamela Anderson, who wrongly believed she would be "miming in a box" when she was first asked to do panto!
A dose of panto magic
Not all pantos have to have celebrities though, and round the country many smaller companies and amateur groups still produce what we might think of as a traditional local panto, where you might see your milkman dressed in tights or laugh at inside jokes you'll only get if you live locally.
Big or small, star-studded or community-made, there's no doubt pantos are still a hugely important part of British life for our economy, our culture and just our sense of fun.
Where else can all the generations laugh, sing and shout out together, enjoying the ridiculousness of the pantomime horse, the dodgy interpretations of pop songs or seeing Uncle Bob dragged onstage by the Dame? After a tricky couple of years, a dose of panto magic, however it's delivered, might be just what we need.
Christmas panto 2021 near me
Especially for you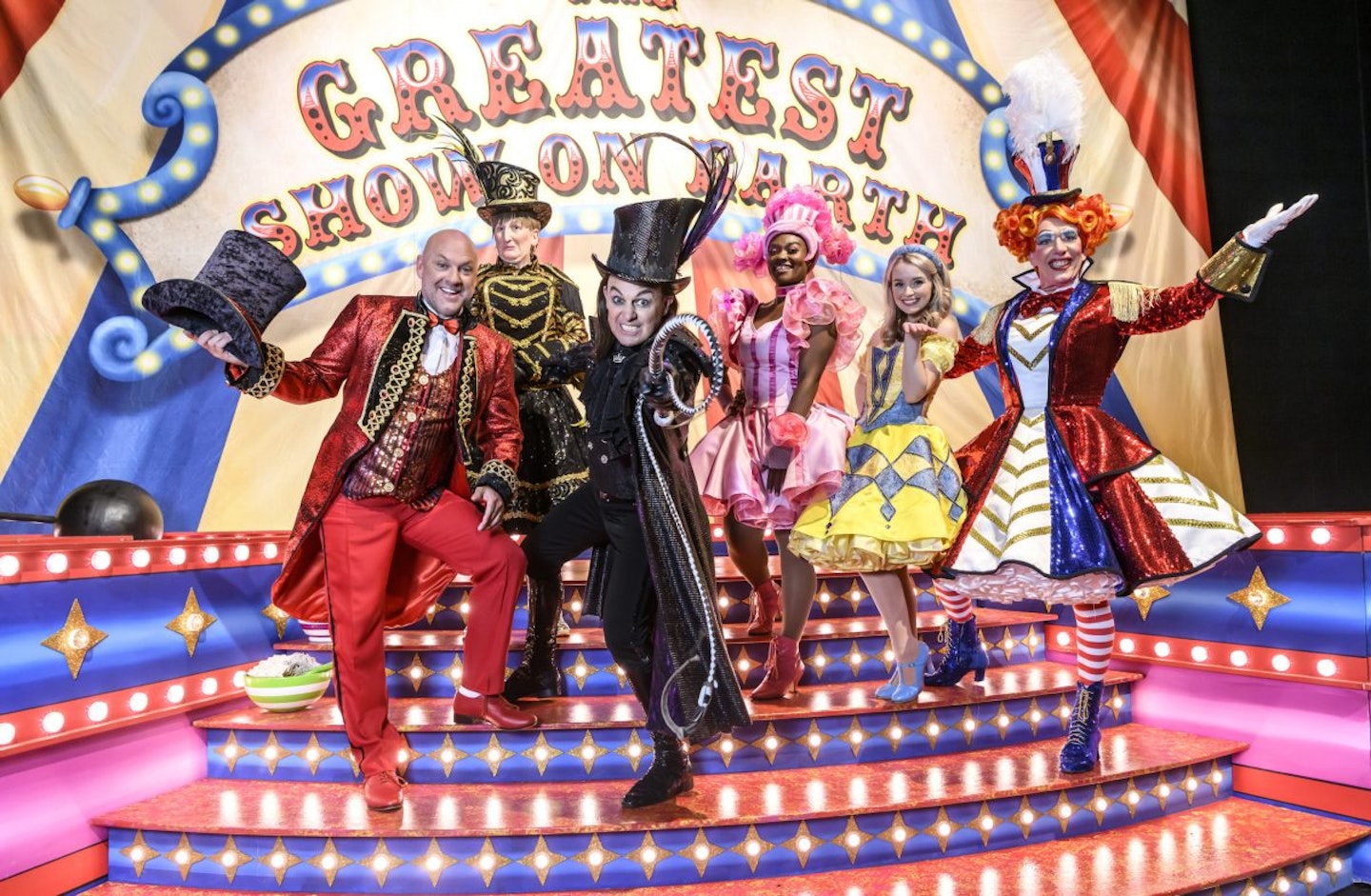 Jason Donavan stars in Goldilocks and the Three Bears at the Birmingham Hippodrome.
December 18-January 30.
Call 0844 338 5000 or visit birminghamhippodrome.com
Strictly sensational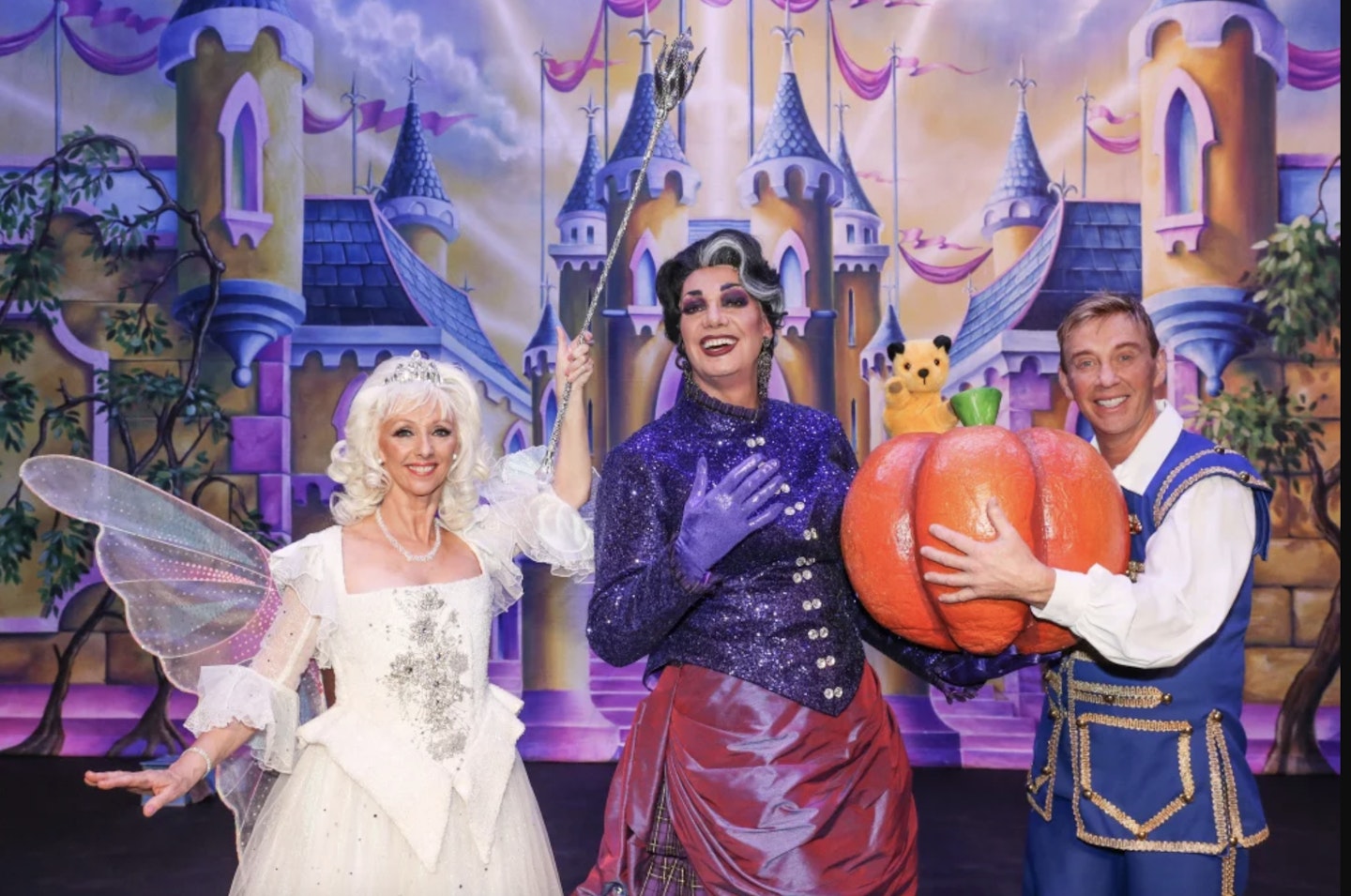 In Southampton, Craig Revel Horwood plays The Wicked Stepmother in Cinderella with Debbie McGee as the Fairy Godmother. Also stars Richard Cadell and Sooty!
Runs until January 2.
Call 0238 071 1811 or visit mayflower.org.uk
A Christmas wish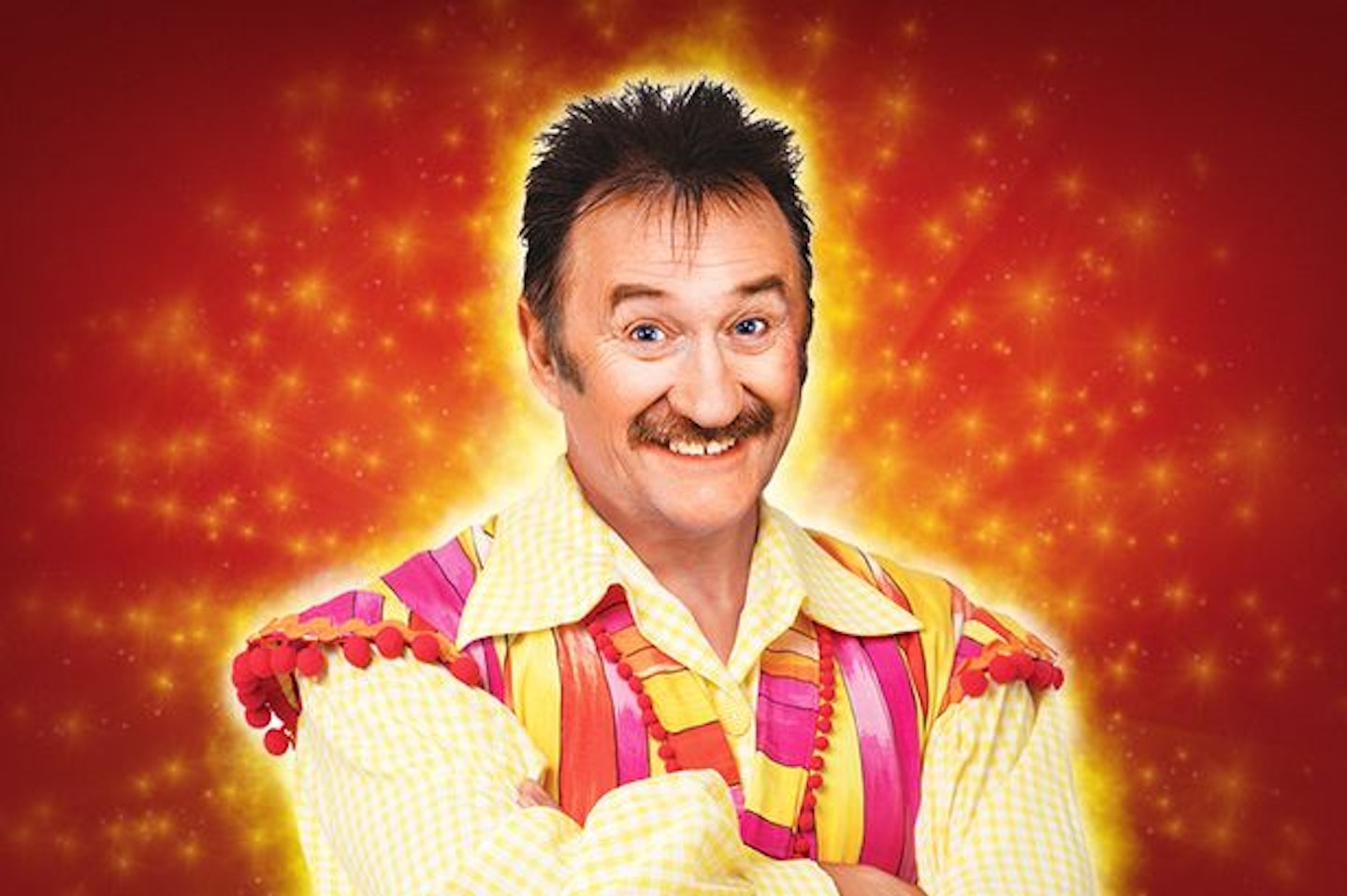 Paul Chuckle, Gareth Gates and Gareth Thomas join forces on the magic carpet for a special performance of Aladdin at the New Theatre Cardiff.
Runs until January 2.
Call 0343 3100041 or visit newtheatrecardiff.co.uk
No snoozing
Scottish comedy favourite and panto stalwart Allan Stewart returns to the King's Theatre, Edinburgh, in an all-singing and dancing production of Sleeping Beauty.
November 27-January 16.
Call 0131 5296000 or visit capitaltheatres.com
And they called it Pantoland
Donny Osmond leads the glitziest panto cast of Julian Clary, Nigel Havers, Gary Wilmot and even the Tiller Girls in Pantoland at the Palladium.
Runs until January 9.
Visit palladiumpantomime.com
Weatherfield Snow White
Coronation Street star Faye Brookes swaps the cobbles for the stage in a production of Snow White at the Hull New Theatre.
Runs until January 2.
Call 01482 300306 or visithulltheatres.co.uk
Read more popular articles