Growing up as the son of Princess Diana and Prince Charles, Prince Harry has spent a considerable amount of his life in the public eye since his birth on September 15, 1984. We're hoping Harry's upcoming book will give us a deeper insight into his life as a royal.
While Harry is now all grown up, married to Meghan Markle and has become a father himself, here we take a Royal trip down memory lane to look back at his childhood in pictures.
Prince Harry young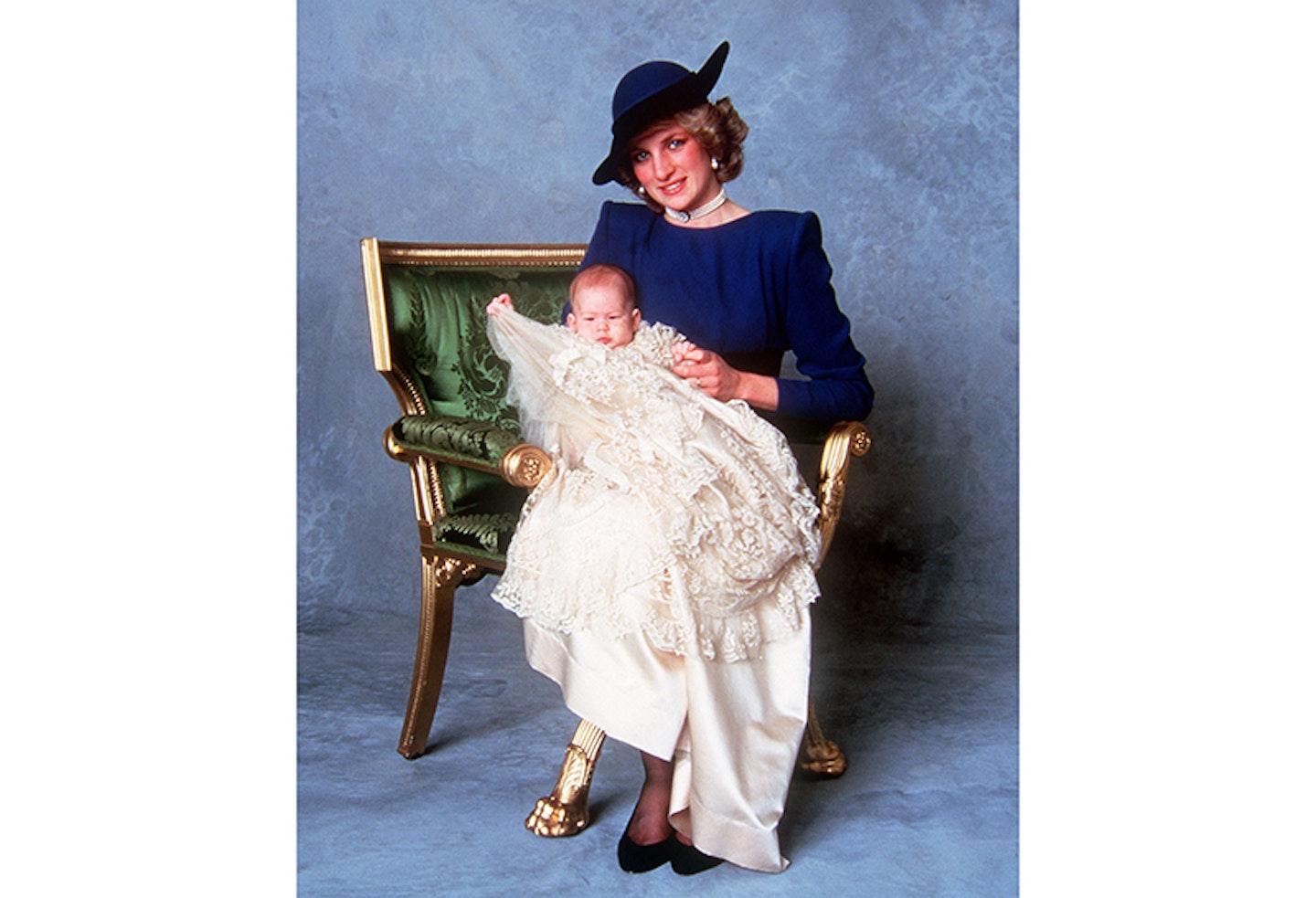 1 of 16
CREDIT: Getty
Princess Diana holds Prince Harry
Princess Diana holds Prince Harry at an official portrait shoot after his christening in December 1984.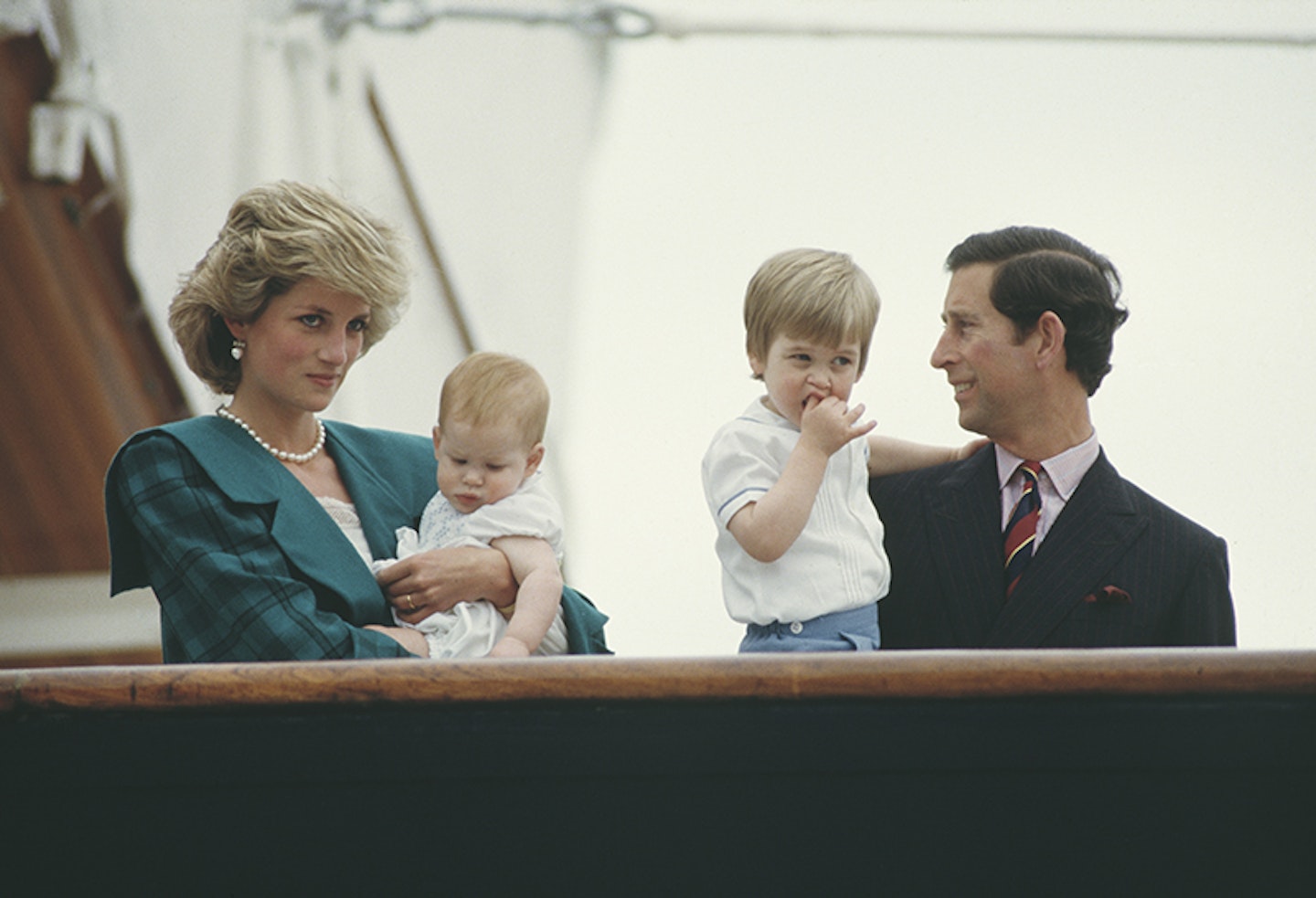 2 of 16
CREDIT: Getty
Venice 1985
Prince Charles and Diana, Princess of Wales on the royal yacht 'Britannia' with their sons Prince Williamand Harry during a visit to Venice, Italy in April 1985.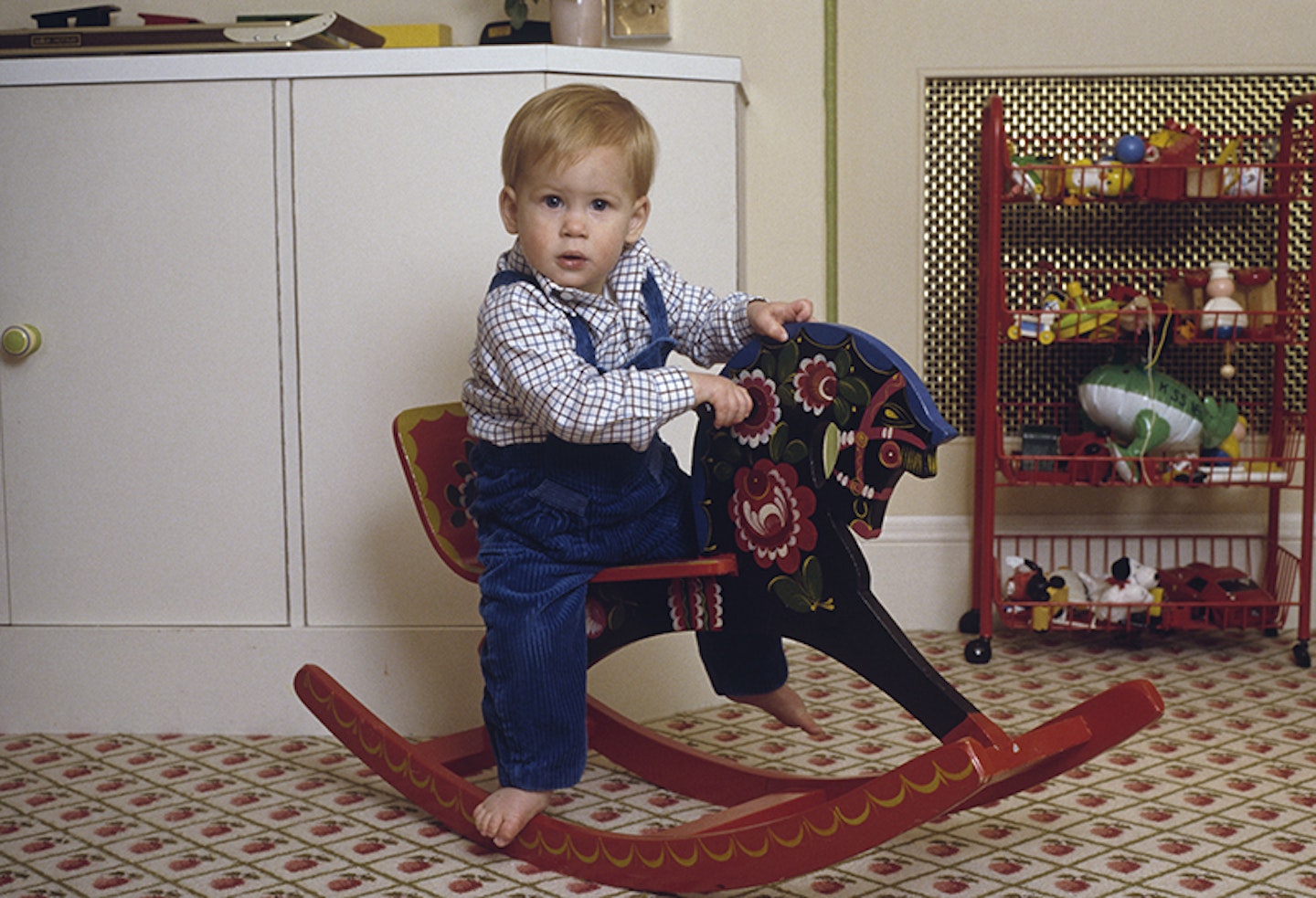 3 of 16
CREDIT: Getty
playroom
Prince Harry on a rocking horse in the playroom at Kensington Palace, London, 22nd October 1985.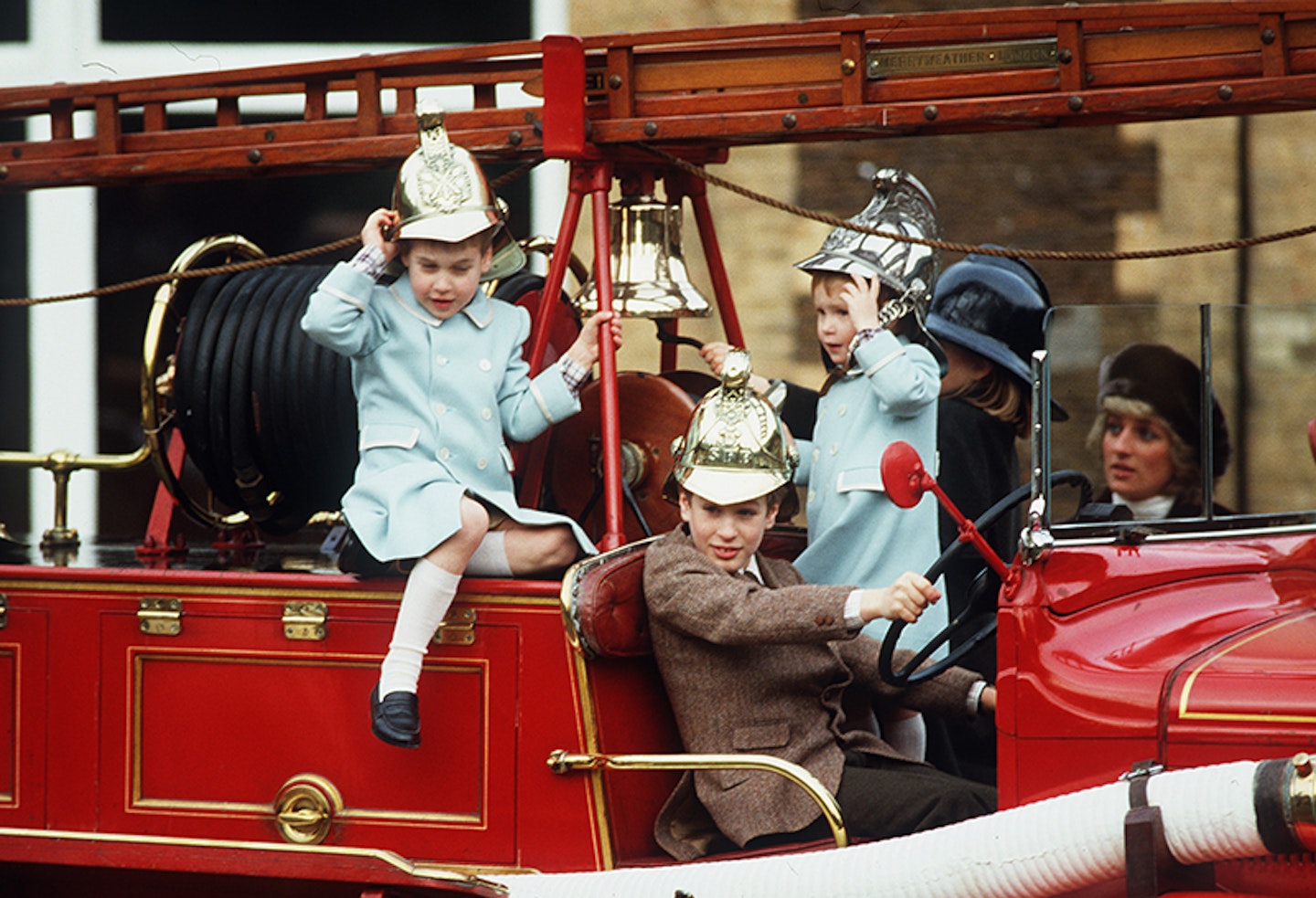 4 of 16
CREDIT: Getty
fire truck
The Princess of Wales watches as Prince William, Prince Harry and Peter Phillips play on a fire engine on the Sandringham Estate on January 4, 1988.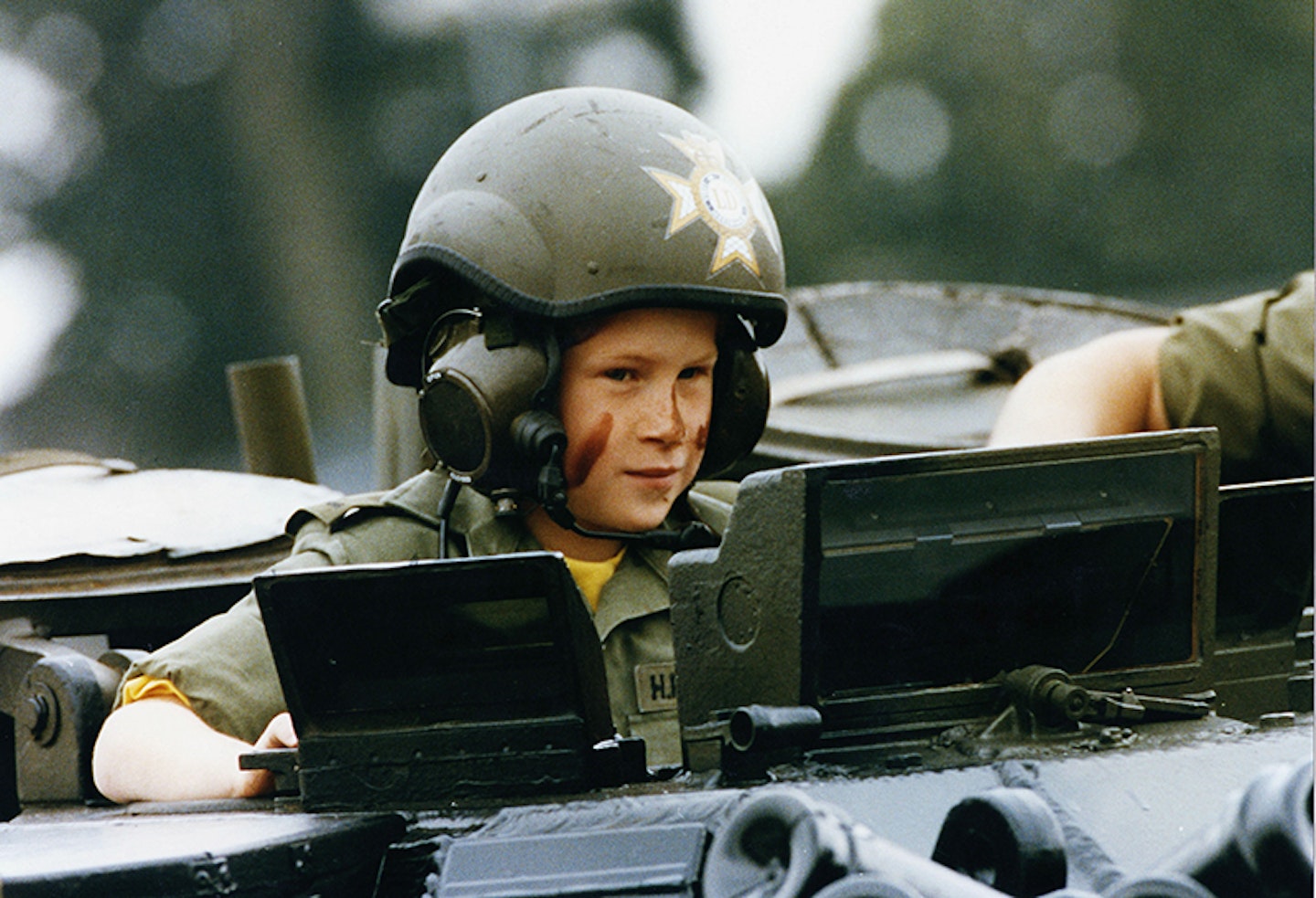 5 of 16
CREDIT: Getty
in tank
A young Prince Harry, aged approximately 8 years old, in Army uniform and helmet gets a ride in a tank during a visit to a British regiment in Germany, 1990.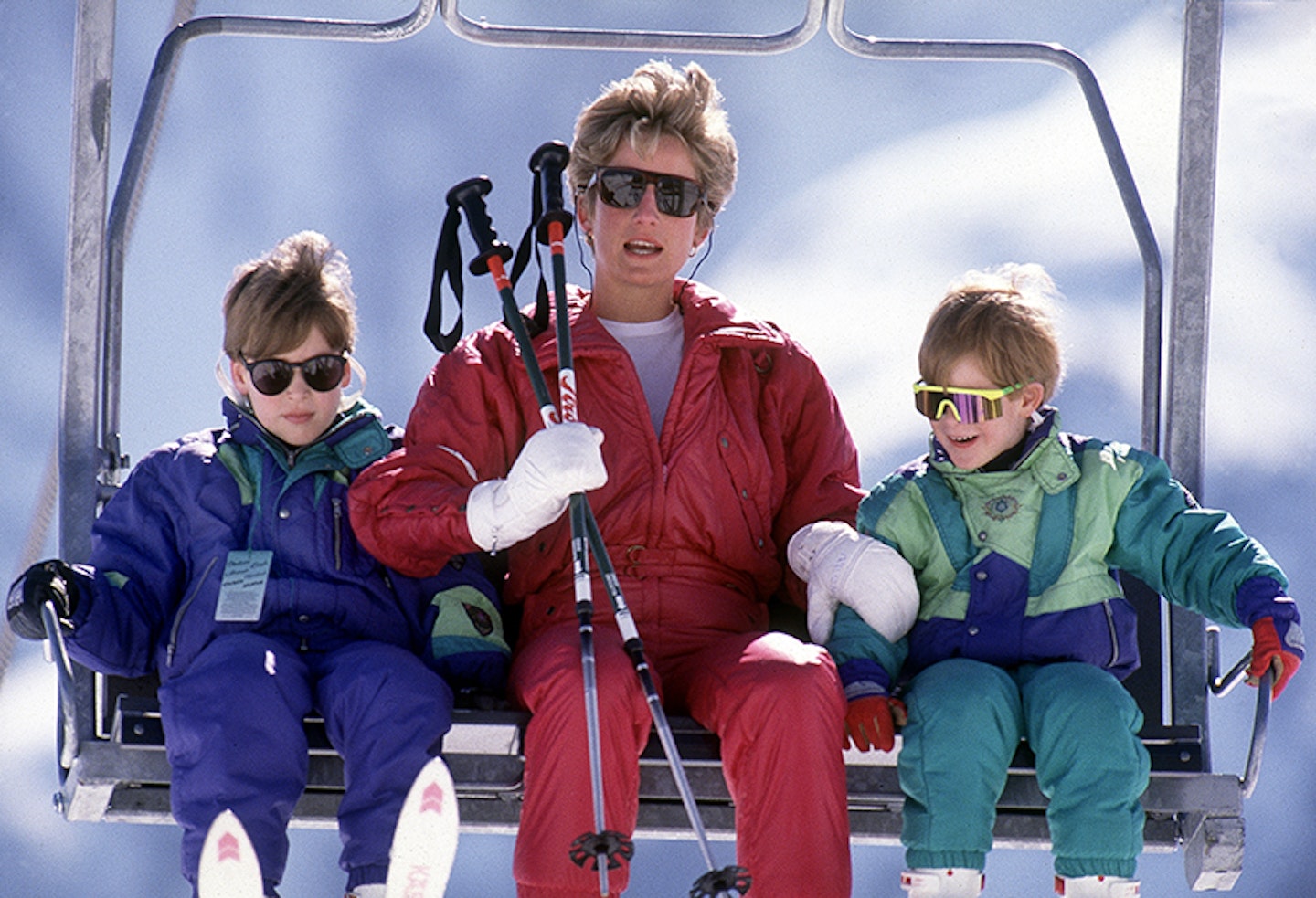 6 of 16
CREDIT: Getty
skiing with Diana
The Princess of Wales with her sons William and Harry on a chair lift during a skiing holiday in Lech, Austria, April 1991.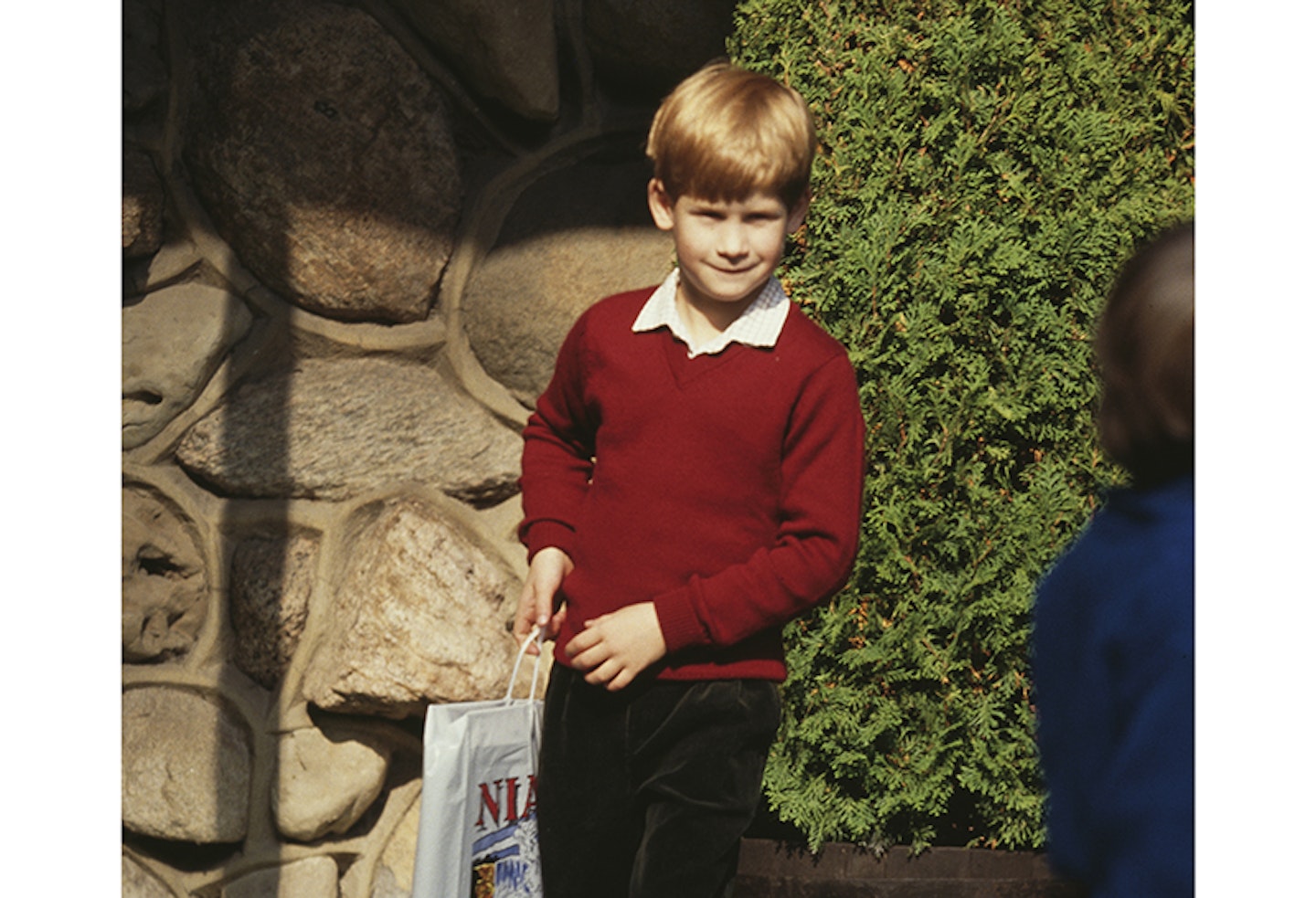 7 of 16
CREDIT: Getty
canada
Prince Harry holding a souvenir bag at Niagara Falls during a visit to Canada in October 1991.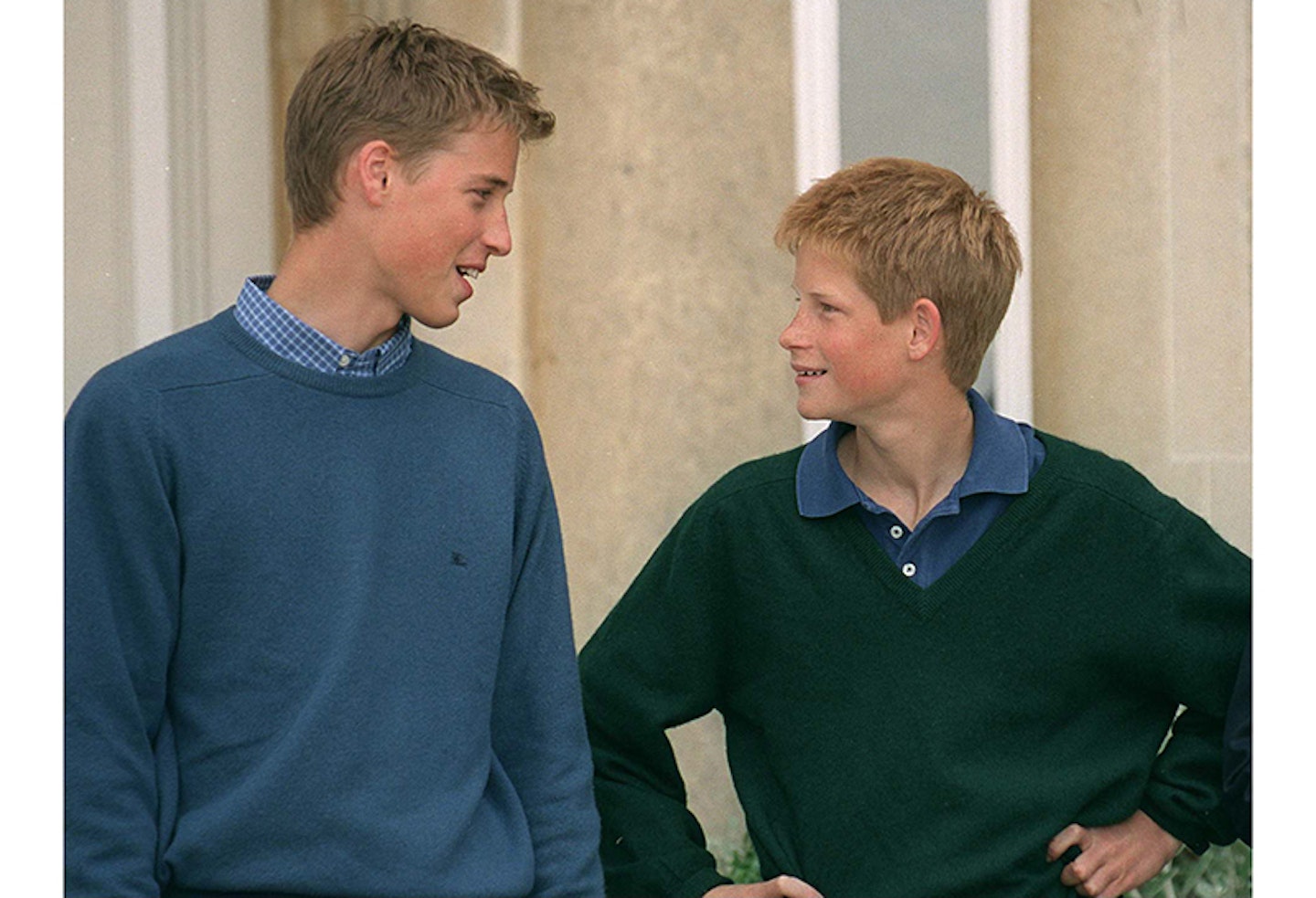 8 of 16
CREDIT: Getty
with brother
Prince William And Prince Harry At Highgrove, Gloucestershire in 1999.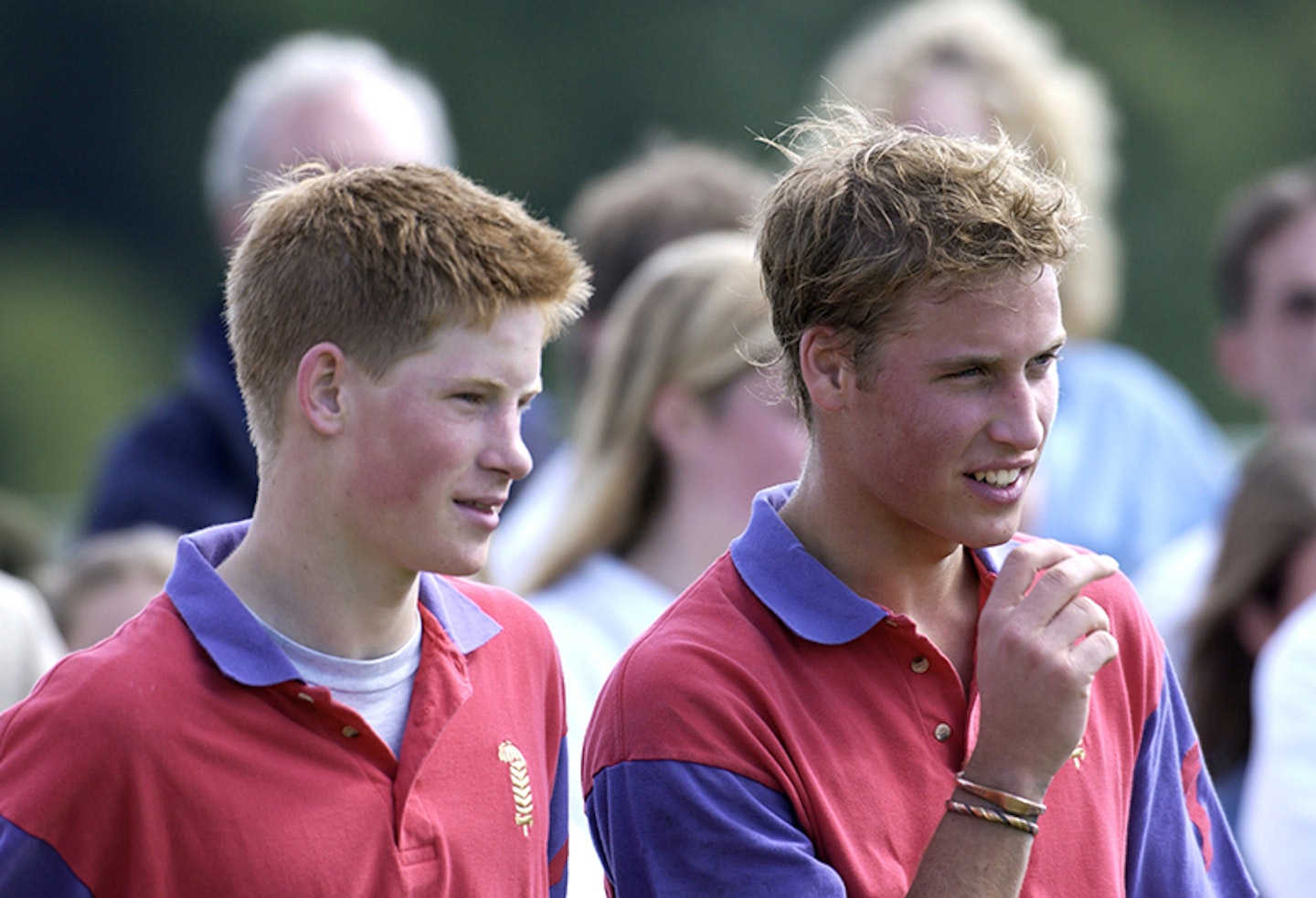 9 of 16
CREDIT: Getty
polo
Polo at Cirencester, Gloucestershire - Prince William and his brother Prince Harry wait for the presentation of their prizes as the winning team in 2001.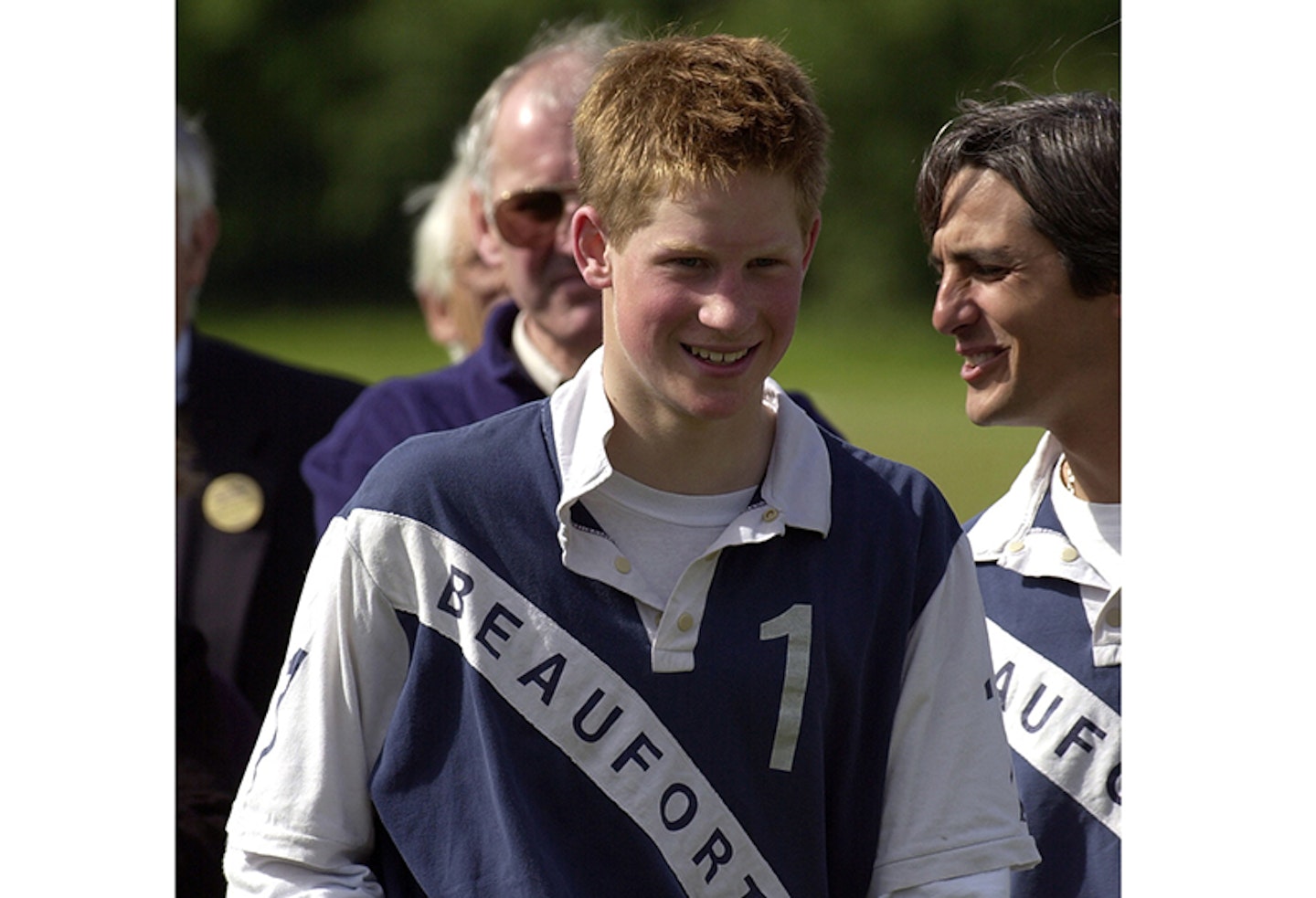 10 of 16
CREDIT: Getty
polo two
Prince Harry At The Beaufort Polo Club, Tetbury, Gloucestershire.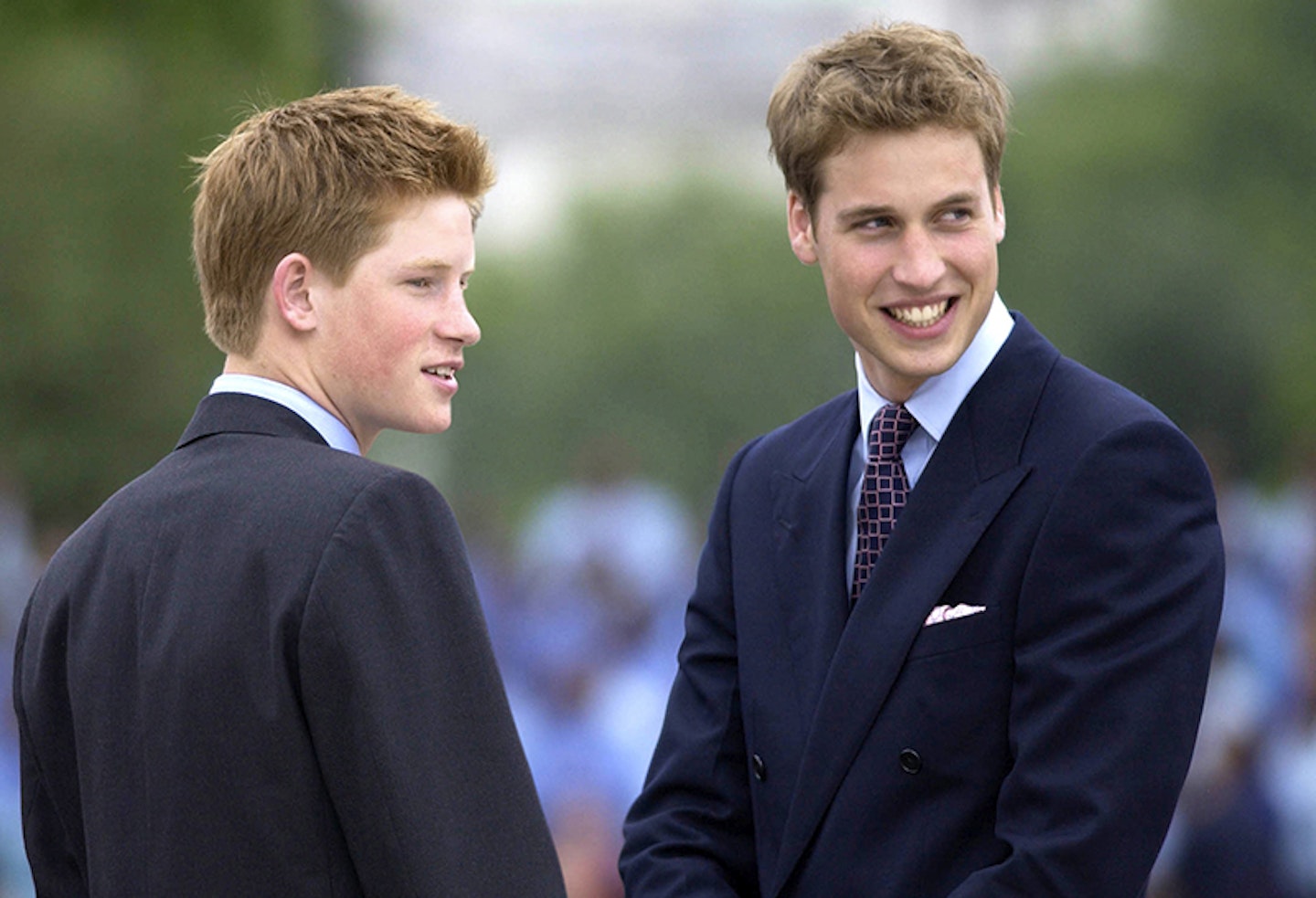 11 of 16
CREDIT: Getty
brother two
Prince William and Prince Harry watching the parade to mark The Queen's Golden Jubilee in 2002 from The Queen Victoria Memorial.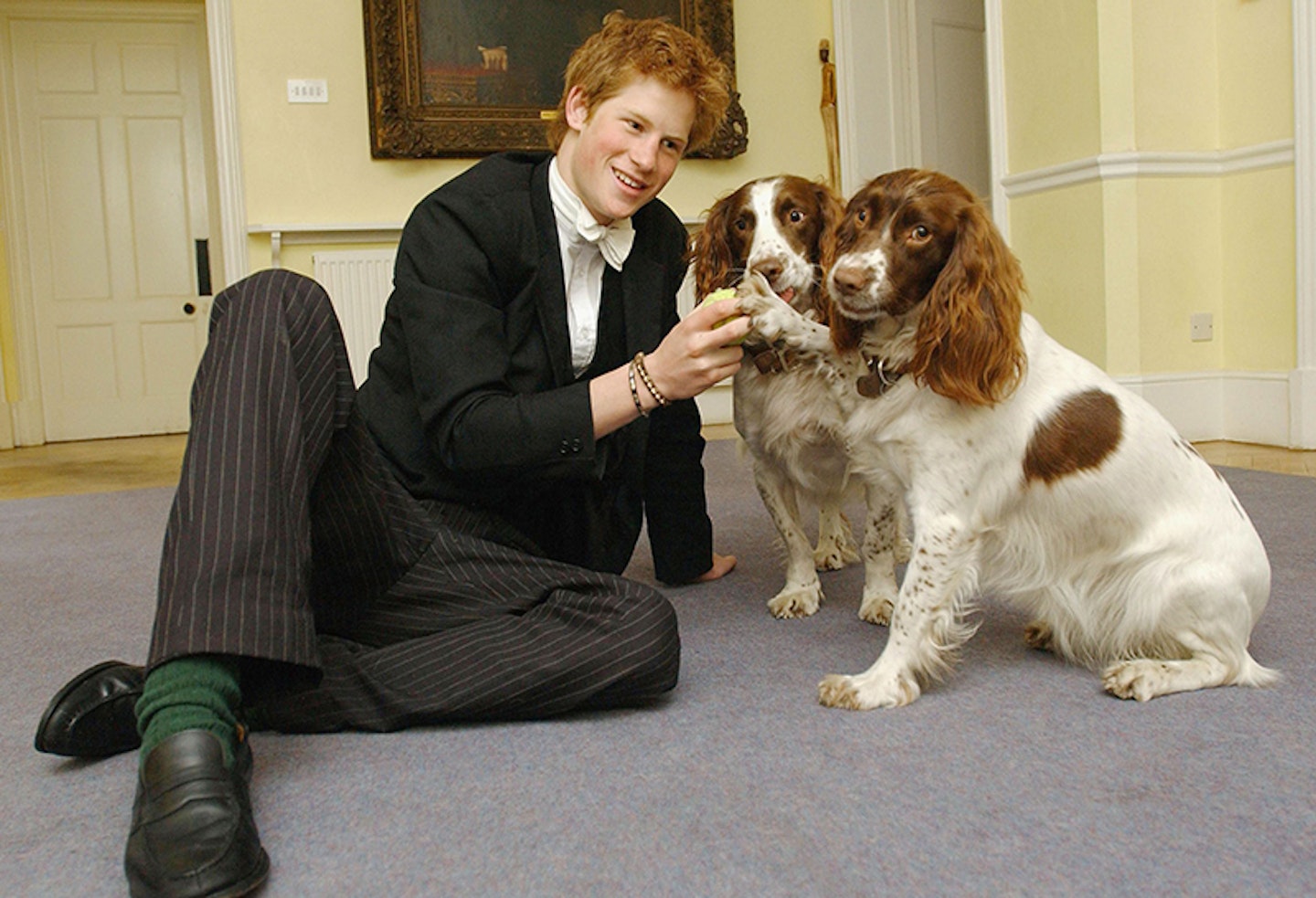 12 of 16
CREDIT: Getty
Eton
Prince Harry plays with Rosie and Jenny, the dogs owned by Andrew Gailey - the housemaster of the Manor House at Eton on March, 2003.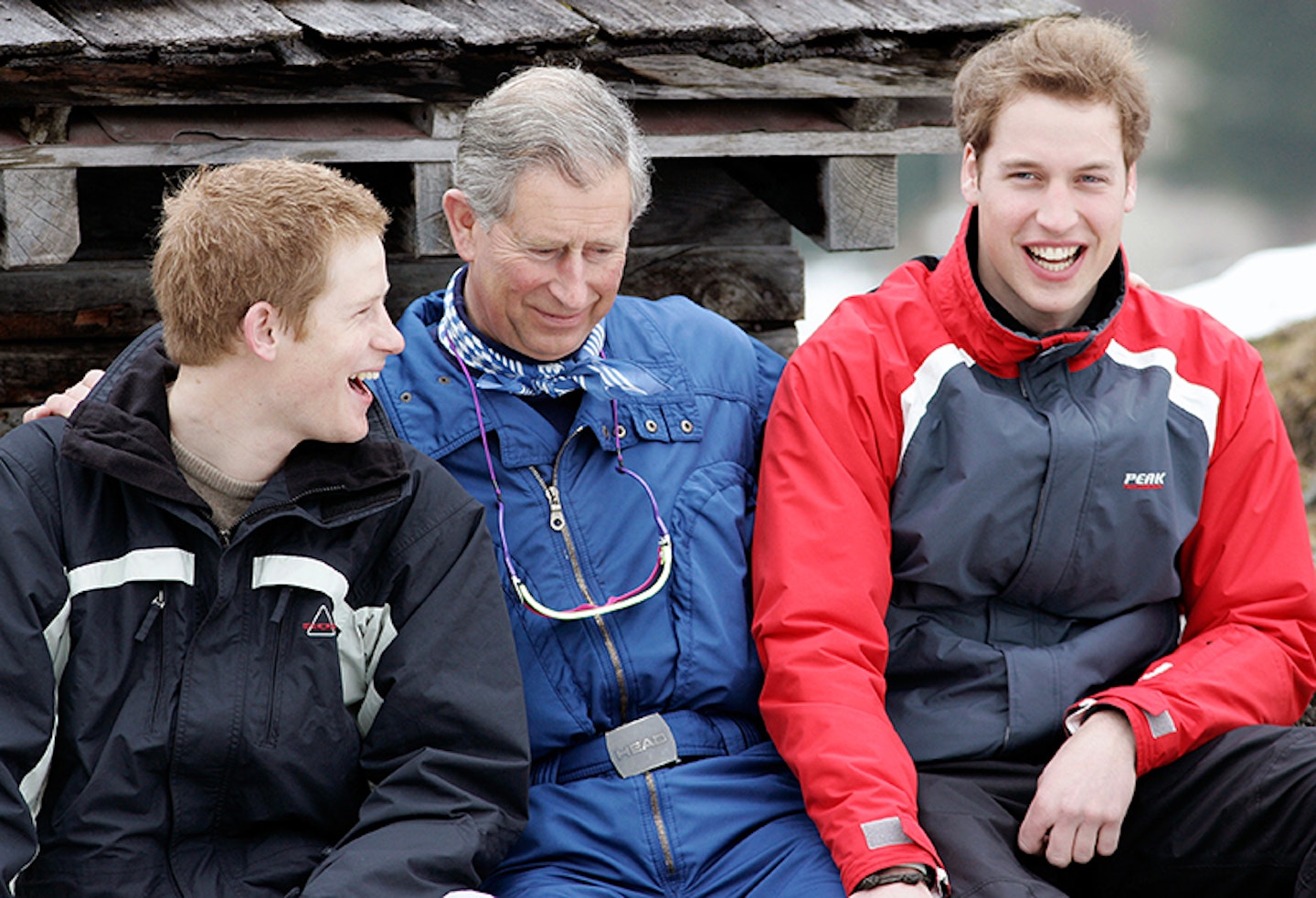 13 of 16
CREDIT: Getty
with father
Prince Charles, Prince William and Prince Harry during the Royal Family's ski break in Klosters, Switzerland in March 2005.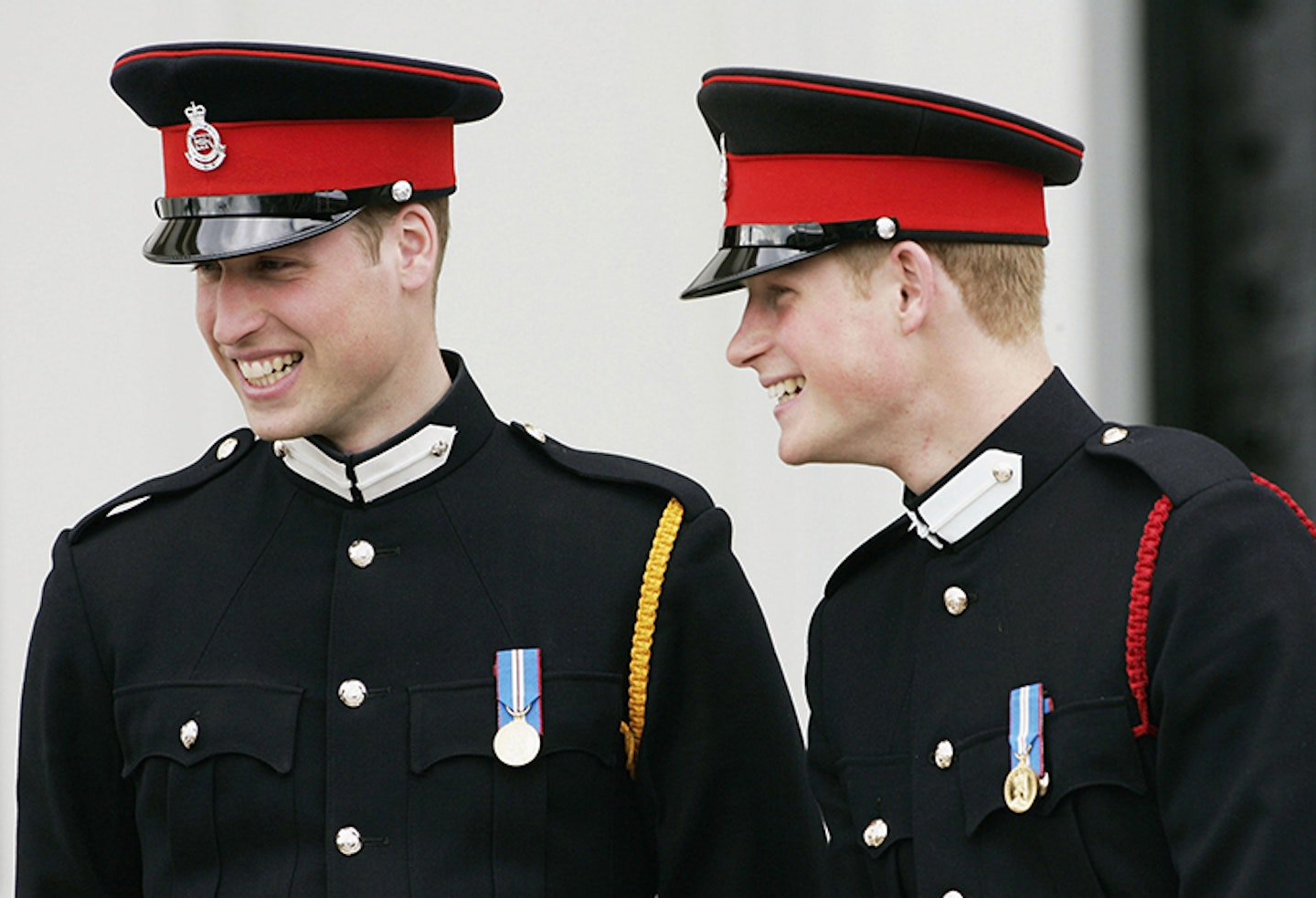 14 of 16
CREDIT: Getty
airforce
Prince William in uniform as an officer cadet, laughs with his brother Harry at the Sovereign's Parade at Sandhurst Military Academy to celebrate Harry's becoming commissioned officer Second Lieutenant Harry Wales of the Blues and Royals in April, 2006.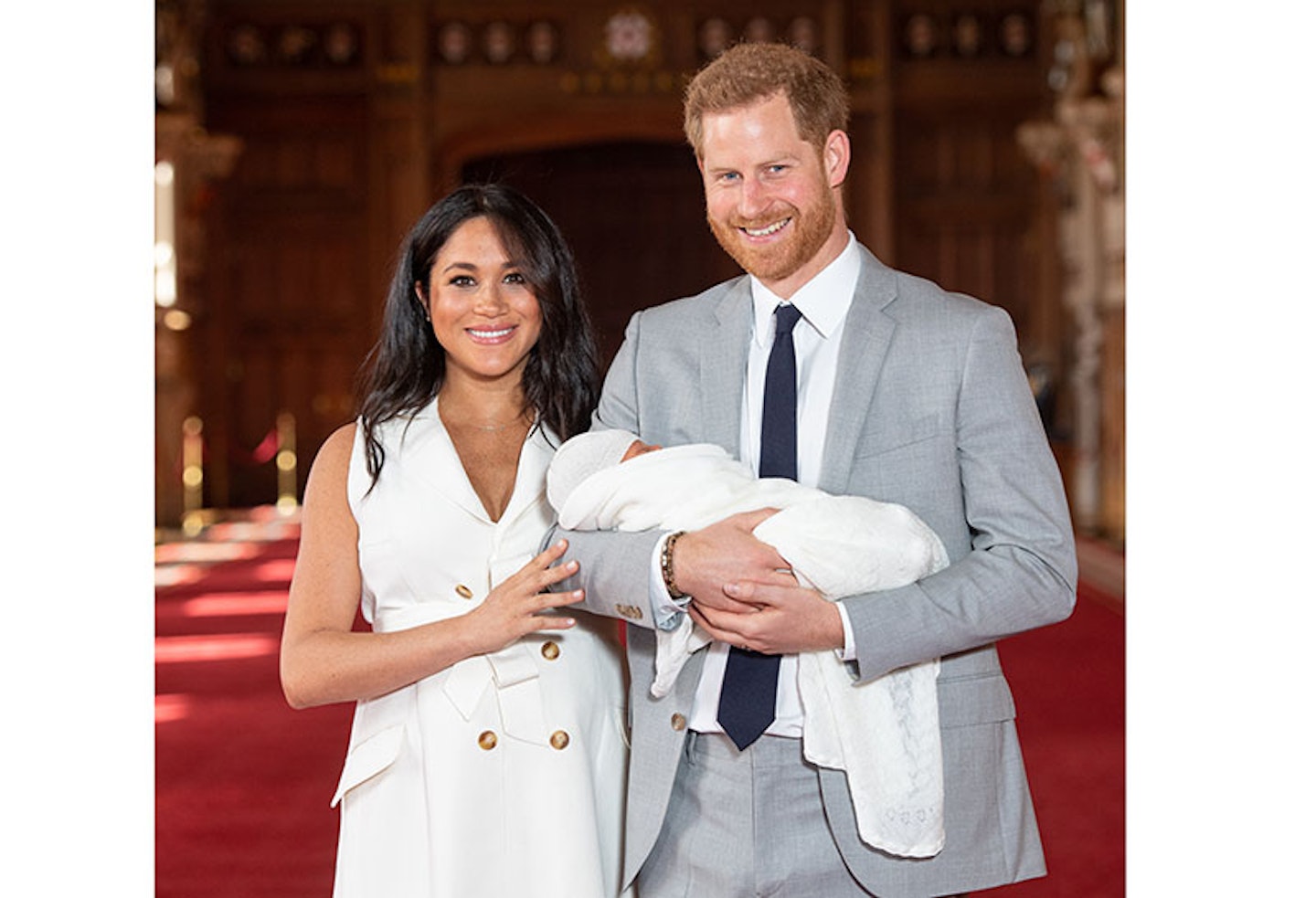 15 of 16
CREDIT: Getty
Archie
Harry and Meghan pose with their newborn son Archie Harrison Mountbatten-Windsor during a photocall in St George's Hall at Windsor Castle on May 8, 2019 in Windsor, England.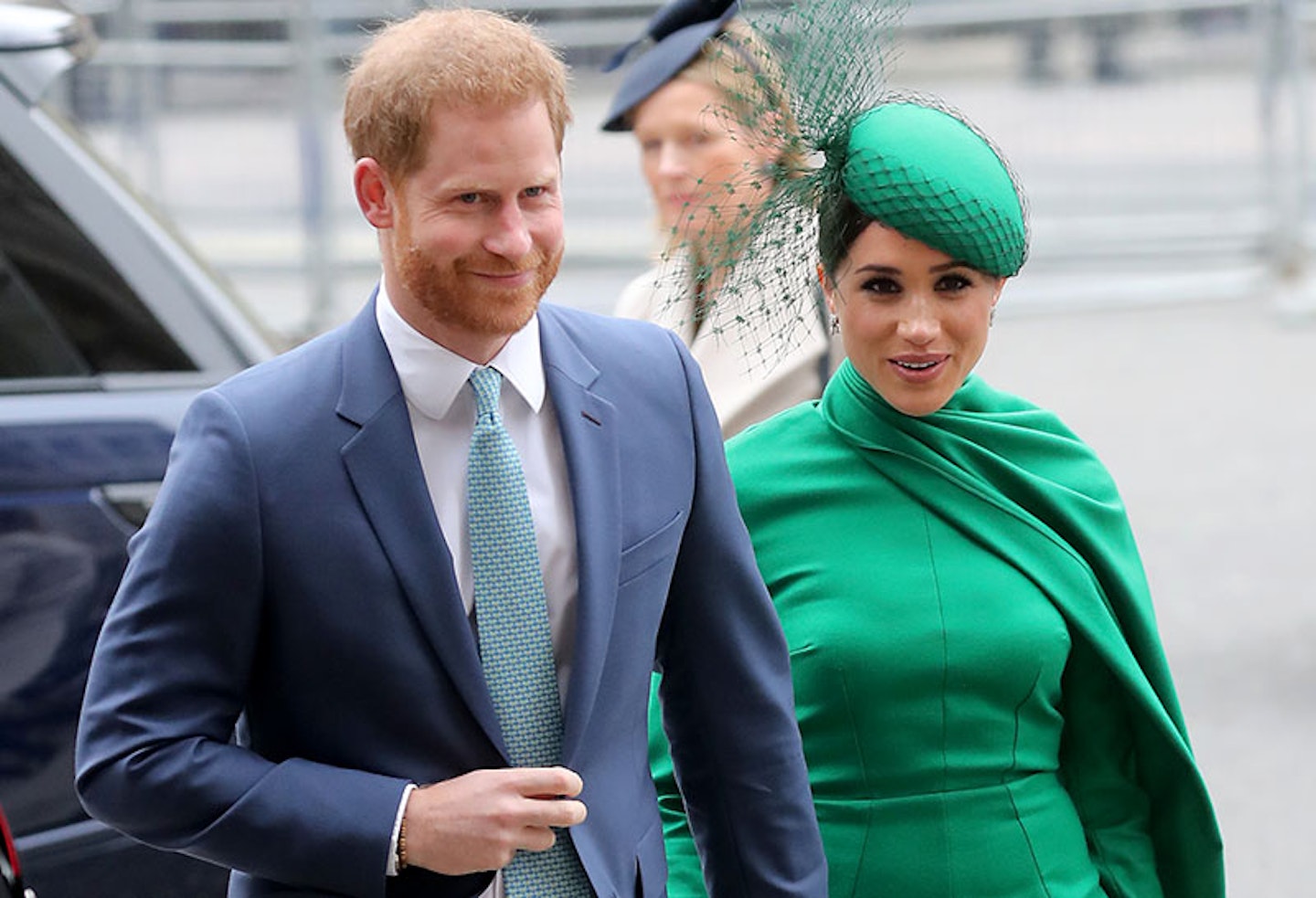 16 of 16
CREDIT: Getty
commonwealth
Prince Harry, Duke of Sussex and Meghan, Duchess of Sussex attending the Commonwealth Day Service in March 2020.
Harry opens up about his family in the Oprah interview
In the tell-all interview with Oprah Winfrey that had the world watching, the Duke and Duchess of Sussex revealed why they stepped down as senior royals, and we found out more about their new life in LA.
During interview, Harry opened up about his relationship with his brother, Prince William, and how the pair are on 'different paths'.
"As I've said before, I love William to bits. He's my brother, we've been to hell together. But we're on different paths."
"My father and my brother, they are trapped," Harry went on. "They don't get to leave. And I have huge compassion for that."
It also sounds like the relationship between Harry and his father, Prince Charles, has suffered too, as Harry explained he feels 'let down' by his dad.
The pair also explained how the Queen has always been nice to them, with Meghan saying "The queen, for example, has always been wonderful to me. I mean, we had one of our first joint engagements together. She asked me to join her, and I went on the train. And we had breakfast together that morning and she gave me a beautiful gift and I just really loved being in her company, and I know we were in the car—Yeah, she gave me some beautiful pearl earrings and a matching necklace—and we were in the car going between engagements. And she has a blanket that sits across her, her knees, for warmth and it was chilly and she was like, Meghan, come on, and put it over my knees as well."
They also went onto reveal the very exciting news that they're expecting a baby girl this summer!
Prince Harry to release memoir
The Duke of Sussex has announced that he will share "mistakes and lessons learned" in a memoir of his life to be published next year.
He said in a statement: "I'm writing this not as the prince I was born but as the man I have become."
I've worn many hats over the years, both literally and figuratively, and my hope is that in telling my story - the highs and lows, the mistakes, the lessons learned - I can help show that no matter where we come from, we have more in common than we think.
"I'm deeply grateful for the opportunity to share what I've learned over the course of my life so far and excited for people to read a first hand account of my life that's accurate and wholly truthful."
The press release announcing the book said: "Prince Harry will offer an honest and captivating personal portrait, one that shows readers that behind everything they think they know lies an inspiring, courageous, and uplifting human story."
It was also revealed that proceeds from the memoir will be donated to charity although it is not clear how much or which charity.
The BBC has been told that Harry has recently spoken privately with the Royal family about writing the book.
Read more popular articles