As the 25th James Bond hits cinemas, we look back at how the film series has been shaken and stirred since the very first movie in 1962.
When Sean Connery first strode into the crosshairs of a gunsight, and we heard the now iconic soundtrack, little did anyone realise that Dr. No would be the beginning of almost 60 years of cinema audiences being gripped by the stories of the suave spy with a licence to kill.
This September 30 – more than 18 months after it was originally scheduled for release – No Time to Die finally brings us the 25th Bond adventure, providing an ideal opportunity to take stock of how much has changed since that first film. When Dr. No came to our screens, no one really knew if Bond was going to go big. Author Ian Fleming had been looking for almost a decade to secure a movie deal for his popular spy books but even when the rights were bought, he struggled to persuade the Hollywood studios to fund it after they said the stories were too racy or 'too British'. In the end, United Artists stumped up the money and production began. But while today's Bond movies have eye-watering budgets (No Time to Die's budget was $250 million – about £194 million) Dr. No had just $1 million (around £778,000 at the time) to play with. This meant the film had to be done on a shoestring – a challenge for a story that inevitably demanded exotic locations, snazzy cars and extravagant special effects.
While No Time to Die sees expensive explosions and high- octane car chases, on Dr. No the production designer Ken Adam was tasked with humbler challenges such as magicking up a menacing aquarium from a tank of goldfish and painting his own version of a famous Goya painting to hang in the villain's apartment.
Did you know? Roger Moore was the most amorous Bond, involved in 17 romantic liaisons
As well as being fairly light on action – except that terrifying tarantula scene – Dr. No was much more faithful to Fleming's original character than he'd later become in a process that inevitably changed as the role fell to different actors.
In fact, Sean Connery wasn't the original choice for Bond. Patrick McGoohan, Cary Grant and Richard Johnson were all considered for the role, but it was Sean's smooth, fearless attitude that made them certain he was the man for the job.
Since Sean, there's been Roger Moore's more debonair, family- friendly Bond, Timothy Dalton who made him serious and gritty, cool and suave Pierce Brosnan, and then Daniel Craig who has played a more emotionally flawed, vulnerable Bond, perhaps in response to changing attitudes about how men should behave.
But it's not just Bond himself who's altered. In the first movie, villains didn't play as great a role as they do now with the titular Dr. No only introduced towards the end of the movie. In later years, though, villains, such as the evil Safin in No Time to Die, have become almost as prominent as the hero himself.
As no doubt No Time to Die will prove to be, Dr. No was a box office success, grossing $6 million, and setting a precedent for Bond films to bring in serious cash. While No Time to Die is a very different film from Dr. No, it nevertheless has a lot to thank that maiden 007 adventure for, from the music to the catchphrases to simply setting up the quirky world of Bond that we would all come to love.
No Time to Die is in cinemas from September 30, 2021
The nation's favourite Bond
Findings compiled by Neil Dutta of Angelic Diamonds can now reveal our most beloved Bond of all time according to monthly Google searches, Instagram hashtags, and Wikipedia page visits. Let's see who topped the charts. Do you agree with the list?
Seventh place: George Lazenby
After only appearing in one Bond film, On Her Majesty's Secret Service, in 1969, it's no big surprise that George Lazenby isn't the Bond that we instantly think of. For big Bond enthusiasts, George Lazenby's portrayal of the character has caused division. While some see him as the quintessential James Bond, others view him as the worst actor to take up the part. It was his very first acting role after all!
Sixth place: David Niven
Another Bond actor who only appeared in one film, explaining why he isn't one of the nation's favourites, is David Niven. He starred in Casino Royale in 1967, the spy spoof in which an ageing Bond returns from retirement. Interestingly, No Time to Die will allegedly centre around a similar storyline.
Fifth place: Timothy Dalton
Timothy Dalton is officially the nation's fifth favourite James Bond actor. He starred in two of the 007 films, between 1987 and 1989: The Living Daylights and Licence to Kill. Many fans contend that Dalton's portrayal of James Bond was the truest to the character from the original Ian Fleming novels.
Fourth place: Roger Moore
In fourth place is the star of seven epic Bond films, including Live and Let Die, The Spy Who Loved Me, and A View to a Kill. Roger Moore first played the iconic character in 1973, and he was beloved by fans for bringing humour to the role and putting his own twist on the character – for example, his Bond never actually ordered the famous martini!
Third place: Pierce Brosnan
Daniel Craig's predecessor, Pierce Brosnan, comes at number three in the rankings. Brosnan starred in four James Bond films from 1995 to 2002, including GoldenEye and Die Another Day. Famous for his suave and sophisticated style and his witty one-liners, Brosnan is up there with the greats.
Second place: Daniel Craig
Just missing out on the number one spot, we have Daniel Craig, the actor who brought some gritty reality to the role. With five Bond films to his name, including the much-anticipated upcoming movie, Daniel Craig has certainly made the role his own. The IMDb ratings for his films speak for themselves; of all the Bond films, Casino Royale is awarded the most stars (eight out of ten), with Craig's Skyfall coming in joint second with Connery's Goldfinger (both with 7.7 stars).
First place: Sean Connery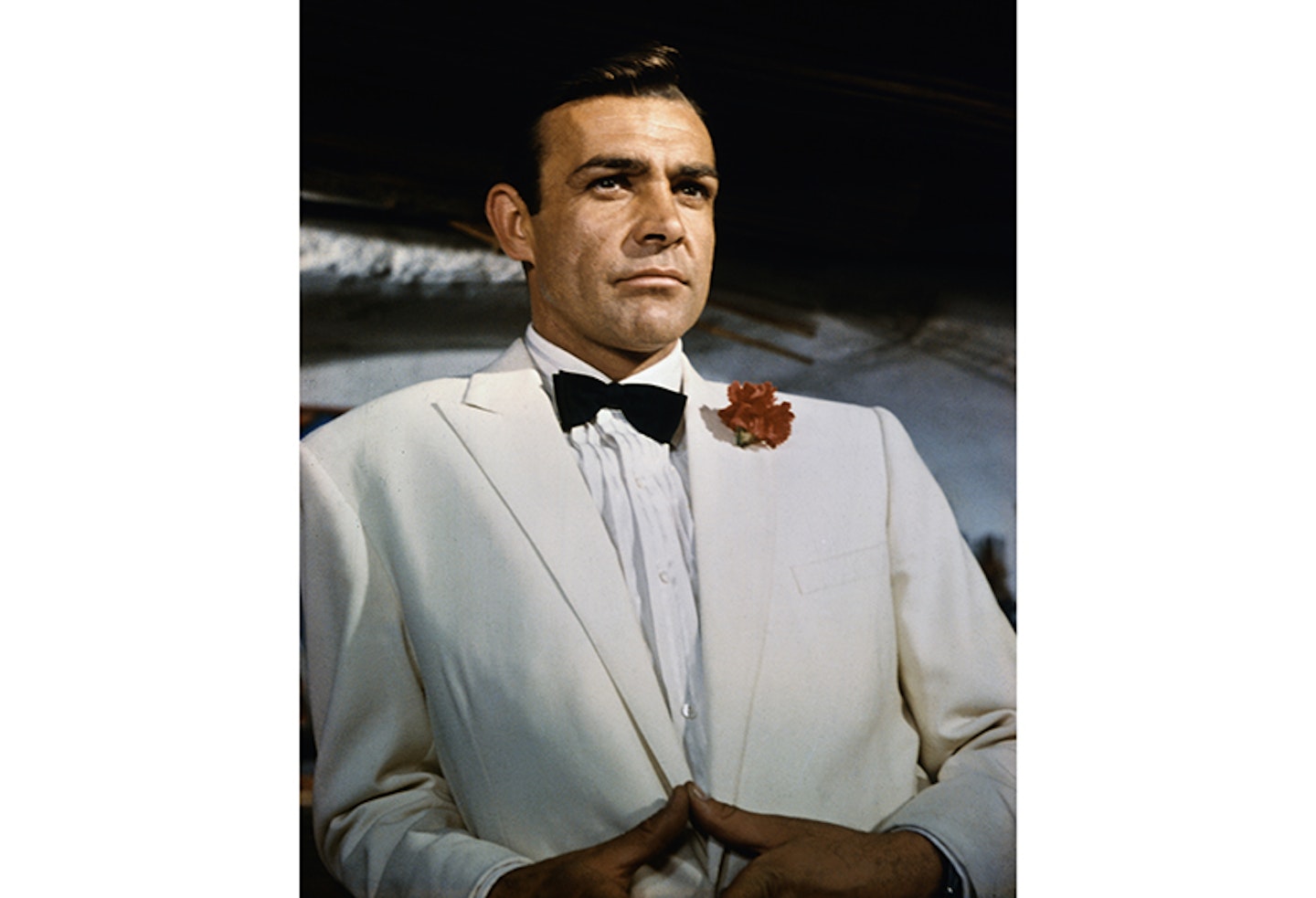 Taking the top spot and proving to be the nation's favourite James Bond of all time, we have Sean Connery. The star of Dr. No, From Russia with Love, and five more classic Bond titles is considered the best Bond, coming first place in the rankings. The film ratings also support Connery as the very best Bond. The average IMDB score for all of his films is the best out of any of the Bond actors.
Popular articles to read next