Natalie Wood was one of the last great Hollywood movie stars. She was catch-your-breath beautiful and, as photographer Michael Childers said, "When she walked into a room, the room lit up. She was like the old school of actors. They knew that the camera was what brought them alive. They made love to the camera."
Yet today she is most remembered as the star who died tragically aged just 43, in a mysterious boating accident. Sadly, as her daughter Natasha said, "There's been so much speculation on how she died that it's overshadowed her life's work and who she was." It's also well-known that little Natalie (real name Natasha Zakharenko) was pushed into films by her Hollywood-obsessed, controlling mother. Yet from the word go, directors and adult co-stars were in awe of her talent.
When she landed a major speaking part, aged six, in the film Tomorrow is Forever, the director, Irving Pichel, knew he had discovered a natural actress: "She had the sensitivity, the temperament, the understanding." While her co-star Orson Welles, not an easy man to impress said, "I've had a lot of experience of child actors, but Natalie was far and away the most memorable. I guess she was born a professional." Her performance (complete with real tears and a convincing Austrian accent) earned her a seven-year contract with International Pictures.
She got her nickname, 'One-take Natalie' on the set of the film that would make her famous, the Christmas perennial, Miracle on 34th Street. Just eight, she was now playing a precocious, worldly New York child, very different from her previous role and what is more, filming it at the same time as The Ghost and Mrs Muir, for which she had to perfect an English accent. She switched between the two seamlessly, sealing her reputation as a wonder child star. Just as well, as Natalie was already the family breadwinner.
Always sweet and kind, she was a remarkable juvenile talent in a stream of often unremarkable films. The screenwriter on Driftwood, Richard Sale, remembers her prompting the adult cast when they lost a line, "And they didn't mind, because it was natural enthusiasm – she'd read the script and she knew it." It was all the more remarkable because her family life was less than ideal. Her father was a sometimes-explosive alcoholic, while her mother tried to dominate every area of her life.
Natalie Wood as a child
By the age of 12, she was a Hollywood veteran but because she was small and slight, she was still being cast as eight-year-olds. But already grown-up beyond her years, she longed for older roles, and knew she had the talent to take them on. She met a young James Dean on a TV drama called I am a Fool. When he challenged her with "You're a child actor," she replied, "That's better than acting like a child." A friendship was formed that would change her life as Natalie, a product of old-school Hollywood, realised there was a different, intense form of acting that she could master.
Did you know? Age 11 Natalie took ballet classes with Stefanie Powers, (RJ's screen-wife in Hart to Hart) and Jill St John, who he married after Natalie's death.
Unhappy at home (her mother had brutally quashed Natalie's first serious love-affair with a high-school beau), she determined to go after the part of Judy in the exciting new screenplay, Rebel Without a Cause, against her mother's wishes. Not only did it echo her own teenage angst, it would prove to the world she could grow up. And act.
When the director, Nick Ray, was disinclined to take her seriously, the 16-year-old Natalie jumped up and started pounding on his desk. "I am Judy, you can't give the part to anyone else. You must let me do a test." With questionable morality, 43-year-old Ray started an affair with her. But it wasn't until a drunken car crash saw her land in hospital that he granted her wish. Ray rushed to her side and she said, "They called me a goddam juvenile delinquent, now do I get the part!"
On the set of Rebel she learned how to improvise and made a new set of friends, like Dennis Hopper, who followed the Method school of acting and despised the studio system. She had proved she could deliver raw emotion and real sexual rebelliousness. The film was a sensation (sadly partly due to Dean's death) and she received an Oscar nomination.
Did you know? As a child Natalie, a great animal lover, had a pet parakeet she christened Gregory Peckwood.
Still under contract to Warner Bros, she was forced into frothy teen films she now despised, such as The Girl he Left Behind with Tab Hunter (dubbed by her, The Girl with the Left Behind). She now applied all her drive to find roles that stretched her, making the dark film, A Cry in the Night, playing a young woman kidnapped by a would-be rapist and becoming close to her much-older co-star Raymond Burr, much to the studio's displeasure. She gave a similarly strong performance as the title character in her first starring role in Marjorie Morningstar opposite Gene Kelly.
She broke free in her private life too, embarking on an exhausting round of wild celebrity dating. As Gypsy co-star Karl Malden said, "She was always a serious actress, she really worked on it, but as a person – boy she had a good time at 18." This ended when she married Robert 'RJ' Wagner, after a whirlwind romance in 1957. She was 19 and he was 27 and the studio was mightily relieved.
Natalie Wood's famous roles
Natalie's fierce desire for serious roles didn't lessen. As RJ admitted, "She was a much more accomplished actor than I would ever be." In 1960 she heard about Splendour in the Grass and knew the part of Deanie – a young girl torn apart by desire and with parents who don't understand her – was one she had to play, even though its parallels with her own life would cost her. As she said, "I would have to reopen doors and relive a lot of feelings that I had put a lid on. I had a hunch it would open up a lot of wounds."
With the studio, she cleverly pretended she didn't want the role as she knew if she said she did, Jack Warner wouldn't let her do it. It was a chance to work with director Elia Kazan, champion of The Method and one of her heroes. He was a ruthless director, but she gave him a performance that scaled great emotional heights. Natalie had a fear of deep water all her life – so the scene in a reservoir terrified her, but she still went through with it. No wonder he praised her "tremendous willpower to be good". She received another, deserved, Oscar nomination.
Natalie went from this emotionally exhausting role straight into West Side Story. It was tough. She was a non-singer and non-dancer, joining an already melded cast, many of whom resented her. Nevertheless, as cast-member Bob Mordente, who was assigned to help her with the dance routines said, "she worked really hard and did a wonderful job for somebody who was basically a non-dancer." Although she was crushed that her voice wasn't used, her performance remains fresh, affecting and artless. You care about her Maria.
In Rebel and Splendour she had explored the often painful memories of her own upbringing, using them in her performances. Her next film, the musical Gypsy – where her character breaks free from a ruthless showbusiness mother, was so like her own life that she found it cathartic. And this time she got to sing!
Did you know? She turned down one-time beau, Warren Beatty's offer of Bonnie and Clyde. It went to Faye Dunaway, who took the part of Paul Newman's wife in Towering Inferno that Natalie also turned down.
Natalie was superb in a string of varied and substantial films, from the young working woman Angie in Love with a Proper Stranger "my least neurotic role", to comedies Sex and the Single Girl and The Great Race. Privately though, her life was in turmoil. Her fairytale marriage had been unable to stand much reality and had broken up, shattering them both, leading to Natalie becoming reliant on prescription drugs. She took an overdose one Friday during The Great Race but being a true professional, was back on the set by Monday. She gave performances that always touched our hearts, even if they were made at the expense of her own wellbeing. And she got another Oscar nomination for Love with a Proper Stranger.
Invariably her peers were complimentary, from Tony Curtis saying he had better chemistry with her than with any other co-star to Sydney Pollack, director of This Property is Condemned: "There's something breathless about her. You can feel a kind of quivering just below the surface, a vulnerable part of her."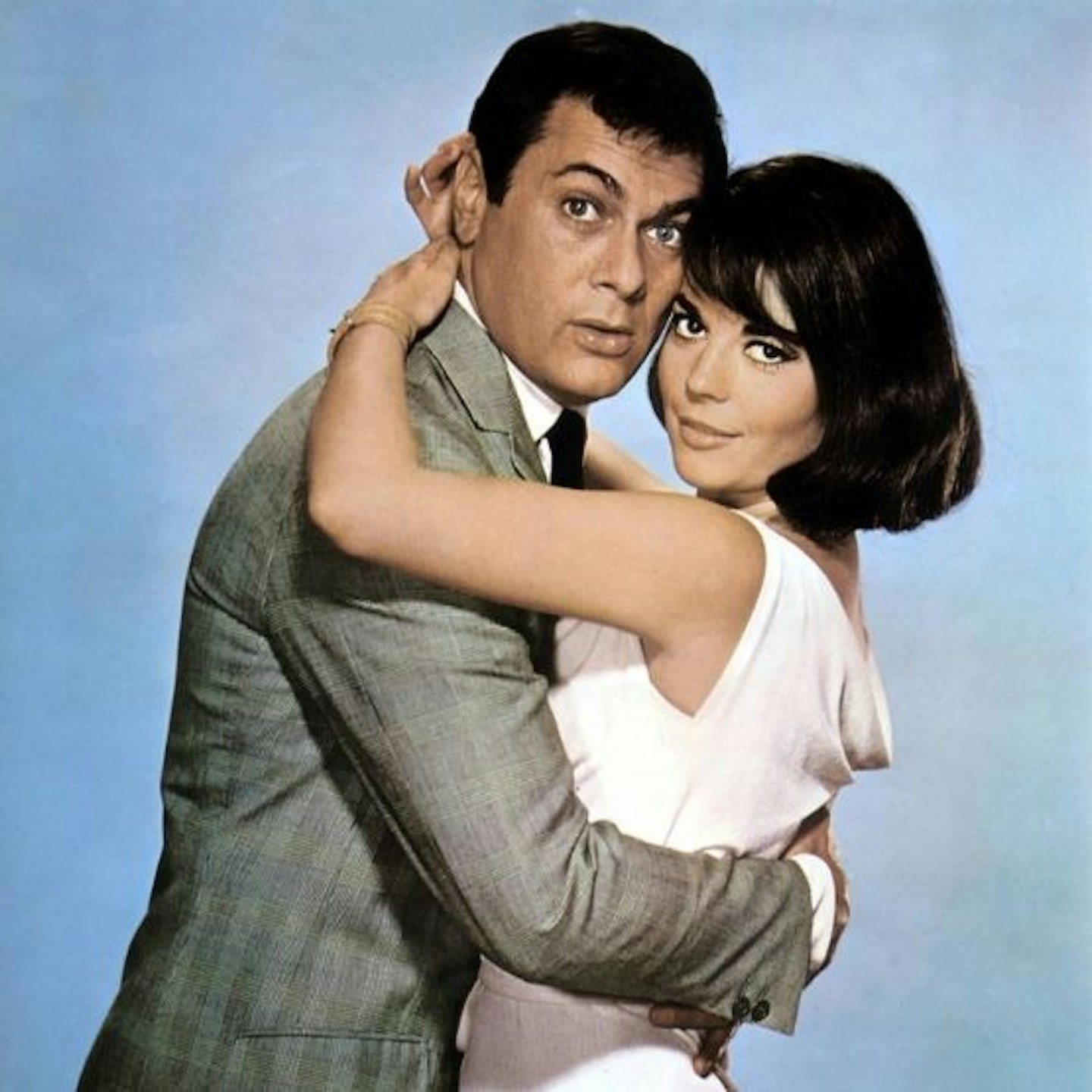 But another overdose at the end of that film decided her. She needed to step away from Hollywood and sort her life out. Now 28, she went into analysis and fell for an English producer called Richard Gregson, who she eventually married. He had three children from his first marriage and Natalie doted on them. She realised that what she wanted was a normal family life and children of her own.
Although in semi-retirement, Natalie took the typically brave step of making a daring independent sex comedy, Bob and Carol and Ted and Alice in 1968. She was the biggest star in the film, and a relatively unknown Elliot Gould recalled how she was "the anchor" who held them all together and helped him over his embarrassment in the famous four-in-a-bed scene. But although the film was a hit, Natalie had other priorities.
Natalie Wood children
She gave birth to her daughter Natasha in 1970 and found peace and happiness in giving her the kind of upbringing she would have wanted for herself. Therapy helped her deal with her own past.
Sadly, her marriage to Richard Gregson didn't survive his having an affair, but then RJ came back into her life, they realised they still loved each other and remarried in 1972. Her husband Robert Wagner was a devoted step-dad to Natasha and dad to Courtney, born in 1974. They were a happy extended family, and great party-givers. Natasha remembered a magical home life saying, "I think we (her children) were it for her. I really think that."
Nevertheless, Natalie was still overcome when, in 1975, the San Francisco film festival honoured her for her contribution to films. After the montage of her work was shown the applause was deafening and although she had been allocated 45 minutes to answer questions, she remained on stage for double that.
While she was no longer a major box office star, she still prepared meticulously for roles – doing a crash course in Russian, for instance, before playing a Russian interpreter for the disaster movie Meteor. And she was still taking risks – if her life hadn't been tragically cut short, she would have been embarking on her first stage role in Anastasia.
Did you know? Her pallbearers included Rock Hudson, Frank Sinatra, Lawrence Olivier, Elia Kazan, Gregory Peck, Gene Kelly and Fred Astaire.
Quite what happened the night Wood died, aboard the boat with RJ and the co-star of her last film, Christoper Walken, still remains a mystery. Her children lost a loving mother and the world lost a supremely talented actress, far too soon. When she was making Rebel Without a Cause, Natalie said, "I don't know if I wanted to be a star. I just wanted to be great." Anyone who watches her films, knows she did both quite wonderfully.
"All she was ever looking for was the comfort of good friends and being able to be a normal human being. Mainly, she had a big heart and that showed up in her work." Robert Redford, friend and co-star on Inside Daisy Clover
More popular articles to read next