She's the original supermodel, face of the 60s with her iconic makeup looks, award-winning actress and singer, Dame of the British Empire and canny, creative businesswoman to boot. Despite being a British cultural icon of the 60s, Twiggy has had a career has spanned over decades, and she's still a regular on our screens.
Twiggy the model
Born Lesley Hornby, she was discovered in February 1966. Despite being short for a model at only 5ft 6in Twiggy's slender frame and short pixie crop captivated the fashion industry and she became the face of swinging London. Within a year she had modelled in France and Japan as well as appearing in American Vogue.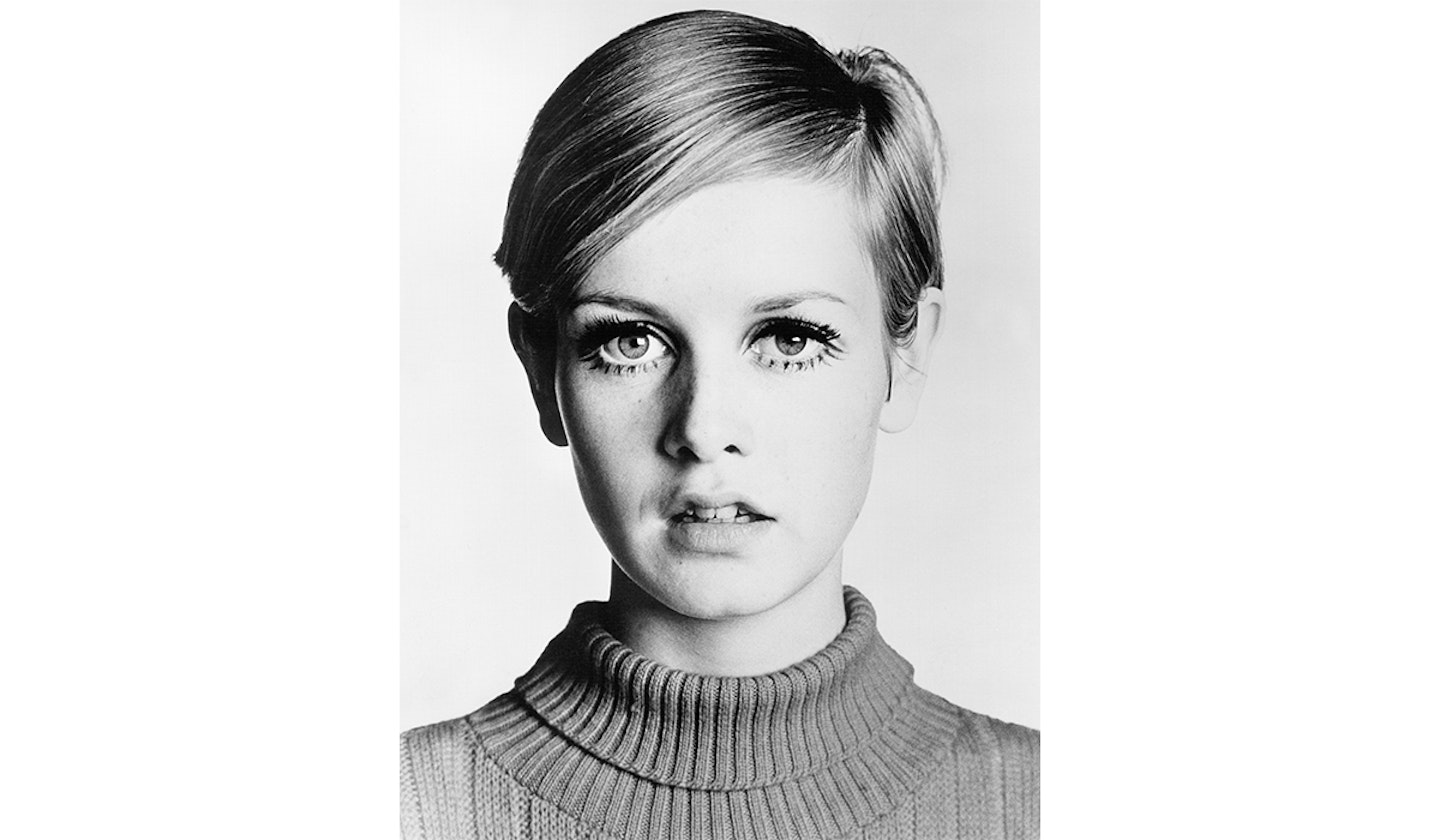 When asked about her memories of that heady time, she replies that there are too many to recount. However, she does remember a particular photo shoot for Vogue with David Bowie, who died earlier this year from lung cancer. "He was a huge superstar at the time and then the art director said he didn't want to feature a man on the front of the magazine! So David used it on the cover of his seventh album Pin Ups (1973). We kept in touch for a while afterwards. I was devastated when I heard he had died."
She has fond memories, too, of the film director Ken Russell, who was a major influence on her career. She explains: "Ken was a force of nature and I owe him a lot. He had the vision to cast me in my first leading role in the film The Boy Friend in 1972, a part that changed my life. It added a dimension to my career other than modelling. After that movie, I got a TV series, parts in other films and musicals on Broadway. I even sang live with Bing Crosby on his last Christmas TV special.
How old is Twiggy?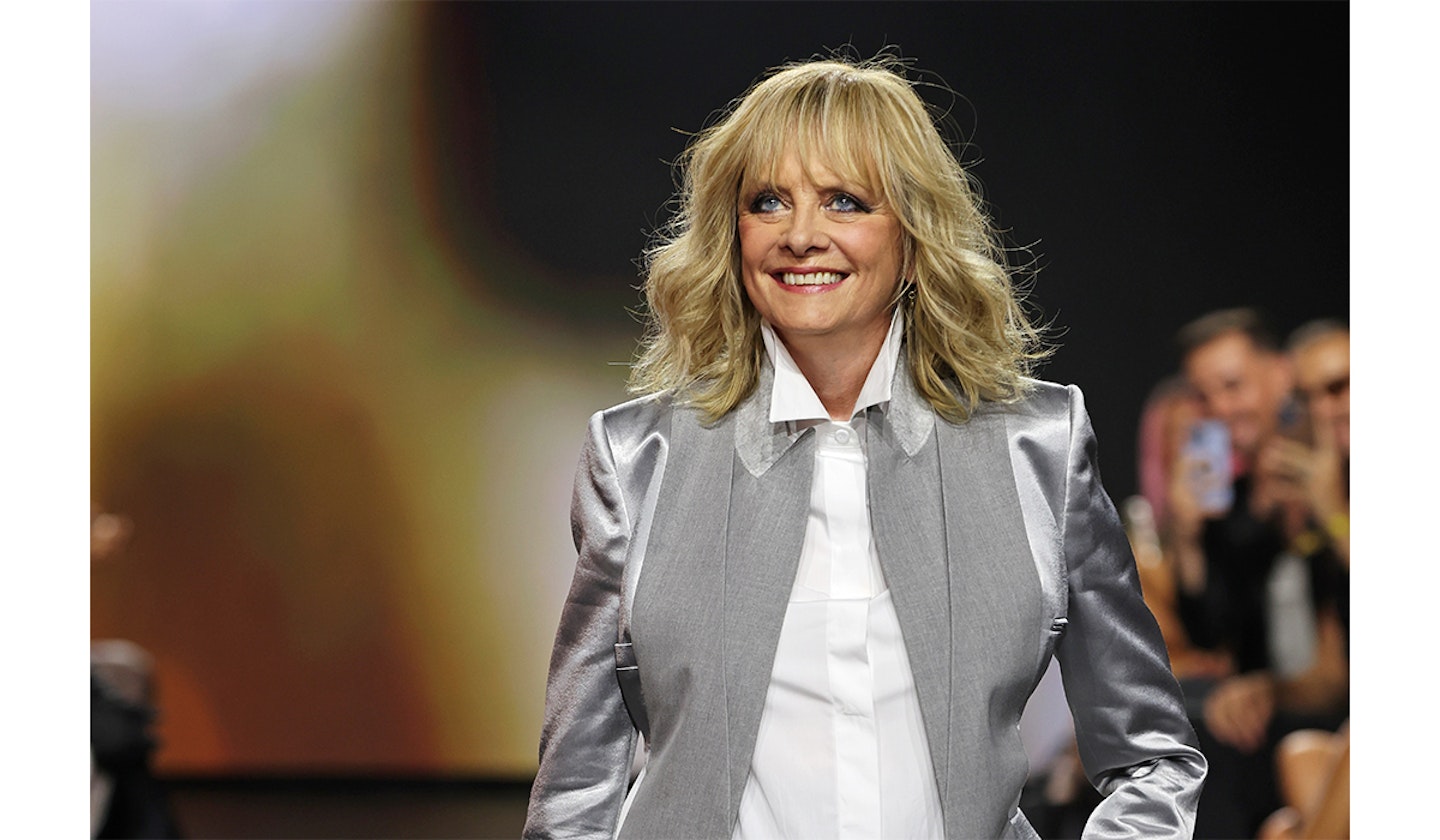 Twiggy was born September 19, 2023 making her currently 74 years old.
Speaking about her age with Yours, she revealed her secrets to feeling young.
"I've had no work done. Mainly because I'm too scared! There is nothing you can do about getting older. So why do people get their knickers in a twist about it? I don't understand," she shrugs.
It amuses her that she is still instantly recognisable. "The nicest thing is that people talk to me in the street and it's really lovely," she laughs. "They talk to me as if they have known me all my life – which I suppose they have, especially older people."
"I'm happy, I eat well and don't really overindulge – although I love to cook," she says. "I also regularly do Pilates which I love. It's brilliant because it stretches you. I swear by it. A few years ago I got a really bad back.
My osteopath said the best thing I could do once I was well enough was Pilates. I've been doing it for three years now and it's changed my life. Now I'm telling everyone out there get a good Pilates teacher!"
And age is definitely just a number. "I'm proud of being the age I am, although I don't think about it that much. There is nothing you can do about it so you might as well embrace it. I don't believe people should have to retire, either. If you want to continue working, you should. Older people add more to society."
Twiggy's husband, family and grandchildren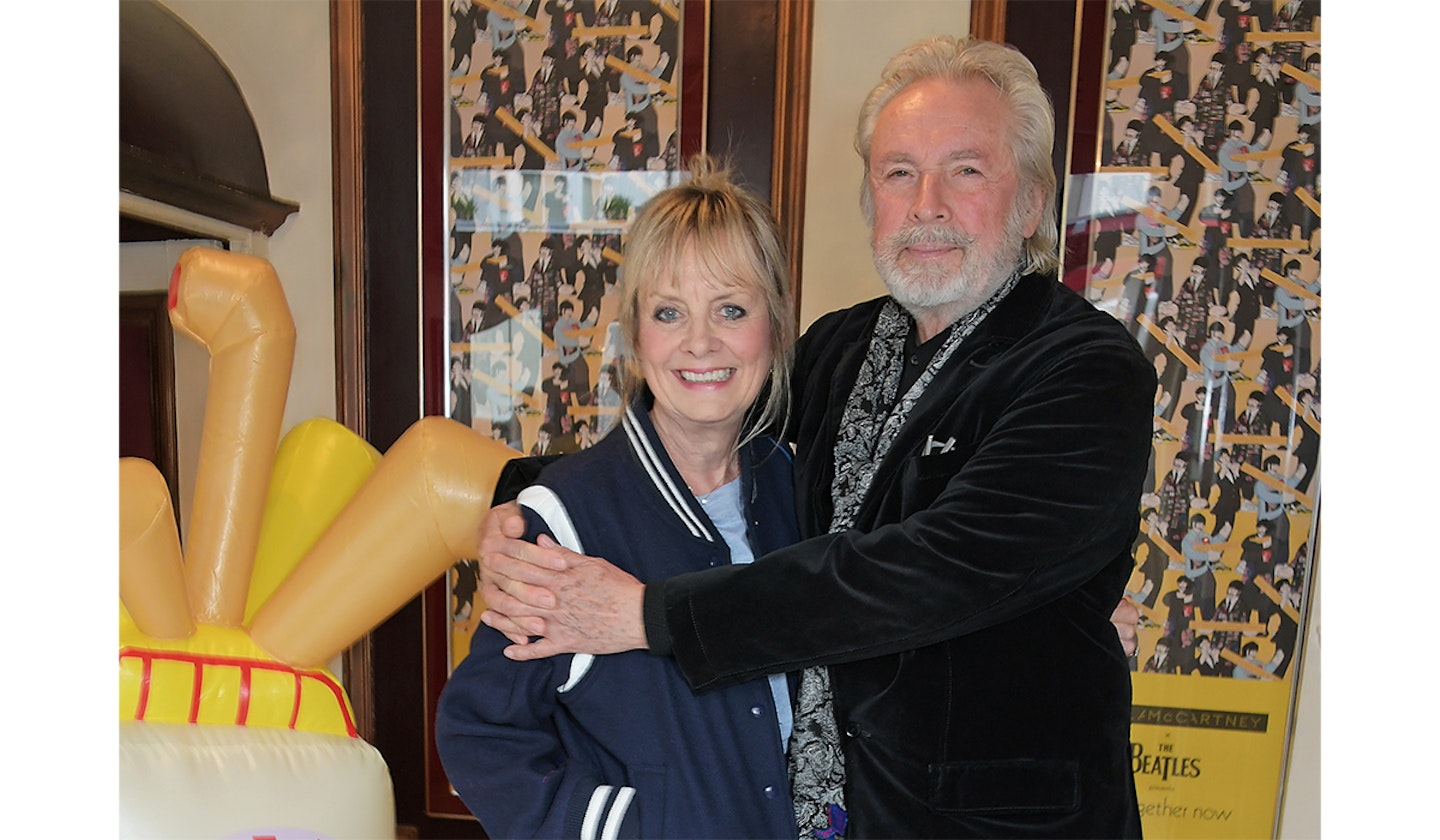 Twiggy married American actor Michael Witney in 1977 and their daughter Carly was born in 1978. The pair remained married until his death in 1983.
In 1984, Twiggy met Leigh Lawson and the pair married in 1988. She now has two grandchildren, Joni, the daughter of Carly and Solomon, son of her stepson, Jason.
Twiggy says that since Carly, a print designer for Stella McCartney's baby clothes, became a mum the bond between them has grown even stronger. "We've always had a special closeness – we speak every day – but Joni has given us a reason to get together more often which is wonderful."
Although she's still engaged with her business interests, Twiggy is keen to spend as much time with her family as possible. "They've always been my number one priority. They've kept me sane. In this business it's easy to get carried away but I've always been family-orientated."
"I knit for the grandchildren. They call me Mimi rather than granny! It's lovely to knit cardigans and jumpers for them – especially when they're little. You finish the items quicker for one thing. I've always loved it. I even had a knitting machine in the Seventies."
As a doting grandmother, Twiggy couldn't believe the love she has for her daughter Carly's two children.
"The feeling you have for your own child is indescribable – I adore my daughter – so I didn't think it would be possible to experience that feeling for somebody else.
"Everyone talks about being a doting grandmother and now I understand as I'm one myself. My husband (Leigh Lawson) often jokes that he has gained grandchildren and lost a wife!"
On her love for knitting and sewing
Twiggy has always stayed close to her roots. Like her late mother before her, who, she says she can barely remember without knitting needles in hand, Twiggy also loves to knit one/purl one.
Sewing is another passion which Twiggy has particularly enjoyed over the past year or so. "My mum taught me to sew as well as knit when I was about 11," she says. "In those days everyone sewed and I was obsessed. I grew up in the Fifties and most of my clothes were made at home. I remember as a child, I was allowed to pick a summer and a winter dress out of my mum's catalogue but just about everything else was made on mum's sewing machine. For me sewing is more than just making clothes – I get a great joy from it and my idea of heaven is to find a great fabric shop. If I want to calm down, I'll buy some fabric, get a pattern, shut myself in a room and stay there for days, really happy, and at the end of it you get a bedspread or some curtains or something to wear. It's lovely. I got a lovely new sewing machine over lockdown and have been making very good use of it."
It was to Twiggy's delight and surprise, that she discovered – while recording her very successful Tea with Twiggy podcast – that old friend and guest Ronnie Wood, guitarist with the Rolling Stones, was also nutty about knitting.
"That was just the best thing," she laughs. "As an avid knitter myself, I never in a million years thought Ronnie would be, too – and he's very good. I'd love to see some of the things he's knitted."
Tea with Twiggy began during the first lockdown and, a year on, it's going great guns. She's relished talking to old mates from the Sixties and Seventies such as Ronnie, Joanna Lumley, Lulu and The Who's Roger Daltrey in addition to many other fascinating folk such as actresses Imelda Staunton and Emma Thompson.
"I liken it to having a chat rather than doing a proper interview," she says. "This means that amazing things come out – like Ronnie and his knitting! One of the most memorable chats I've had was with a lovely NHS nurse called Lucy – one of our heroes. I found it really moving. I so enjoy doing the podcasts plus it's fascinating doing the research."
Lorna White is a Senior Digital Writer at Yours.co.uk. She was previously a writer at Yours Magazine writing features and news stories before joining the digital team. Lorna loves the great British countryside and likes to spend her spare time out and about in her home of Nottinghamshire walking her dog, Pippin.