Often described as 'the best actress of her generation', Meryl Streep is a screen icon. From The Devil Wears Prada to Mamma Mia! and The Iron Lady, she has had an extensive career starring in films, TV shows and stage productions since 1975.
Earlier this month our in-house celeb guru, Alison James, spoke to Meryl to find out more about her latest venture...
Latest Meryl Streep news: Netflix musical The Prom
The Prom is a razzle-dazzle, star-studded, glitterball of a musical movie. It follows the journey of fictional diva actress Dee Dee Allen, played by Meryl Streep, and her sidekick Barry Glickman (James Corden) as disgraced New York City stars who lose their jobs when their expensive Broadway show flops.
In a calculated attempt to resurrect their public image, and save their reputation, the pair – along with out-of-work actress Angie Dickinson (Nicole Kidman) – hit the road to take on the cause of a teenage girl in Indiana who has been banned from attending her High School prom with her girlfriend.
What starts out as a selfish act, ultimately ends in them achieving something heart-warming and uplifting – in addition to providing some much-needed fun.
"A lot of fun," reiterates Meryl. "And we all need some fun. This story is based on a real thing that happened to some kids in Indiana. It has a happy ending – everything we dream of in 2020. Life does feel dark right now but we need to celebrate what's good in the world, what's humane, what's compassionate, what's right. The joy of living is singing and dancing and being in love. I'm hoping we'll get back on track."
What were Meryl's own Prom experiences as a teen?
"I went to the senior prom when I was a freshman, age 14-15," she says. "I was very excited. My mother made all my prom dresses, and I thought I looked great. That's what it's all about – how you look or looked, at least at the beginning of the evening. I was not prom queen. I don't think they had that. It was the late Sixties and it was getting like, everybody was a little too cool to be at prom."
The Prom is streaming on Netflix from December 11
Meryl on playing strong female characters
At various times throughout Meryl's stellar career, she's played the Diva, the Prima Donna, the tough lady. Think glacial, glossy magazine editor Miranda Priestly in The Devil Wears Prada; narcissistic actress Madeleine Ashton in Death Becomes Her, Margaret Thatcher in The Iron Lady and deluded opera singer Florence Foster Jenkins in the film of the same name. Now she's adding Dee Dee to that list and clearly relishes this kind of role.
"I try very hard to bring that part of me forward," she has said with her tongue firmly in her cheek. "I feel very proud to have been able to work in films where the women I'm portraying are very central to the story.
"We need to make more films that present women's lives and tell more women's stories. Acting has always been a great form of therapy for me because the more I try to understand the women I'm playing, the more I understand something about myself. The good thing about getting older is that when they actually do cast you it's often something interesting. You have to embrace getting older. Life is precious and each day is a gift."
Meryl Streep's love life
Meryl Streep knows a thing or two about long term success and her marriage to Don Gummeris no exception.
From Sophie's Choice to The Iron Lady, Meryl Streep has enthralled us for over 40 years in many roles. For nearly all that time Meryl has been happily married to just one man – a rarity for the film world.
Meryl and Don met in 1978 when he lent her his apartment shortly after the death of her previous partner, fellow actor John Cazale.
Meryl Streep and John Cazale's relationship
In 1976, just as Meryl was beginning to be successful, she met John Cazale when they both appeared in Shakespeare's Measure for Measure. He had played Fredo Corleone in the first two Godfather films and was already recognised for the intensity of his acting. Meryl and John fell head over heels in love and moved in together. John told her that when he got his first big break they would marry.
To their delight, they were both cast in major roles in the film, The Deer Hunter but, shockingly, by the time it came to be made, John was found to have terminal bone cancer. His condition was so serious that he was uninsurable and it was only the insistence of the director and a threat by Meryl to leave the film that stopped the producers firing him. Instead, filming was rearranged so all John's scenes were shot first, while he was still well enough.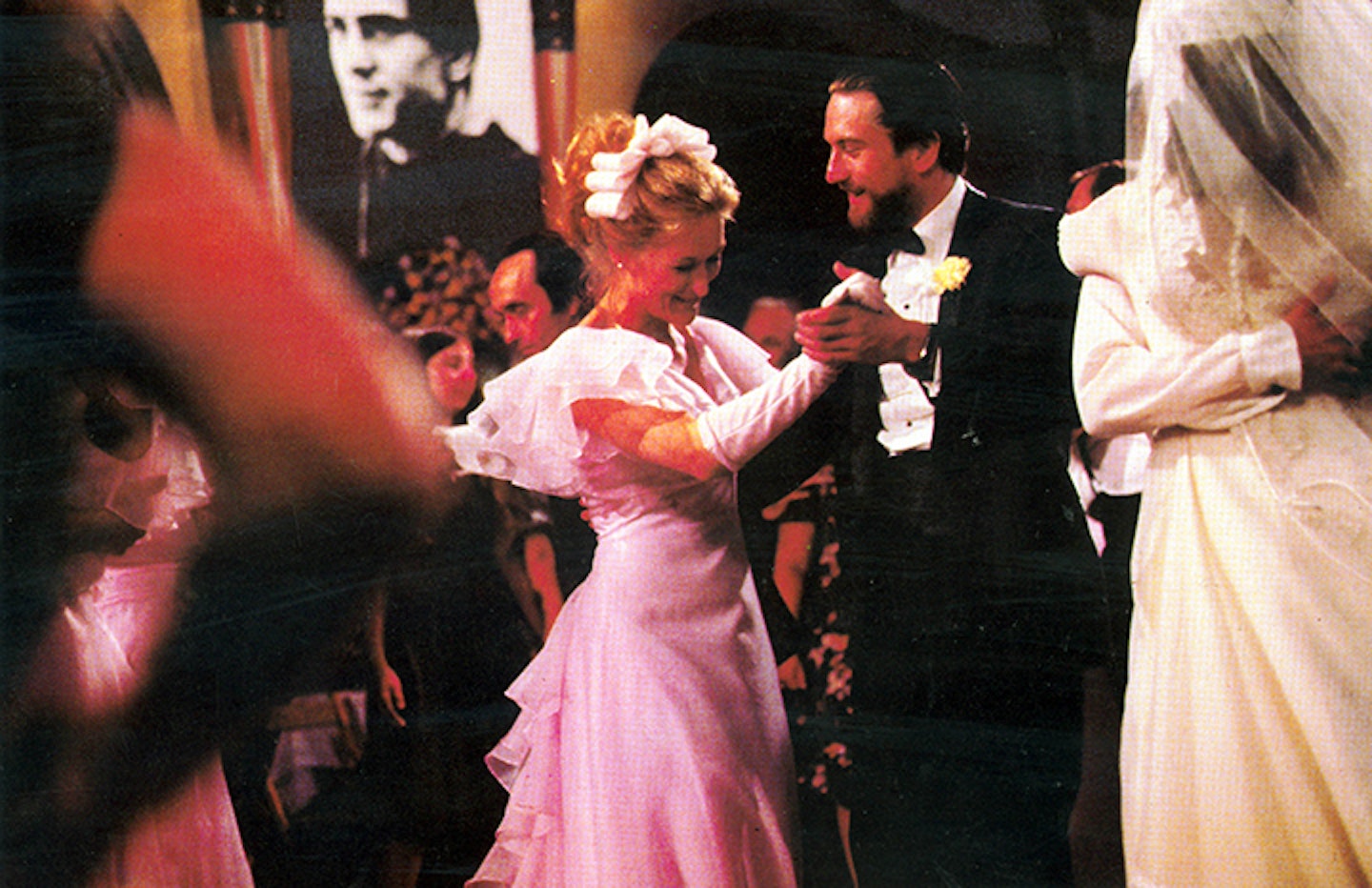 Throughout, Meryl was by his side. "I've hardly ever seen a person so devoted to someone who is falling away like John was," said co-star Robert de Niro, "To see her in that act of love for this man was overwhelming."
When the film ended she moved into the hospital with him. He didn't survive long enough to attend the premiere of the film and died in March 1978, aged 42.
She said after John Cazale's death: "I learned what really is important. I found what is true and what's not worth pursuing."
Meryl couldn't bear to stay in the apartment they had shared. That is when a friend of her brother's, Don Gummer, offered her his place as a refuge while he was away travelling. He has since said: "Meryl was shattered by John Cazale's death and I did what I could to help and pretty quickly I realised I was falling in love with her."
Meryl Streep's marriage to husband Don Gummer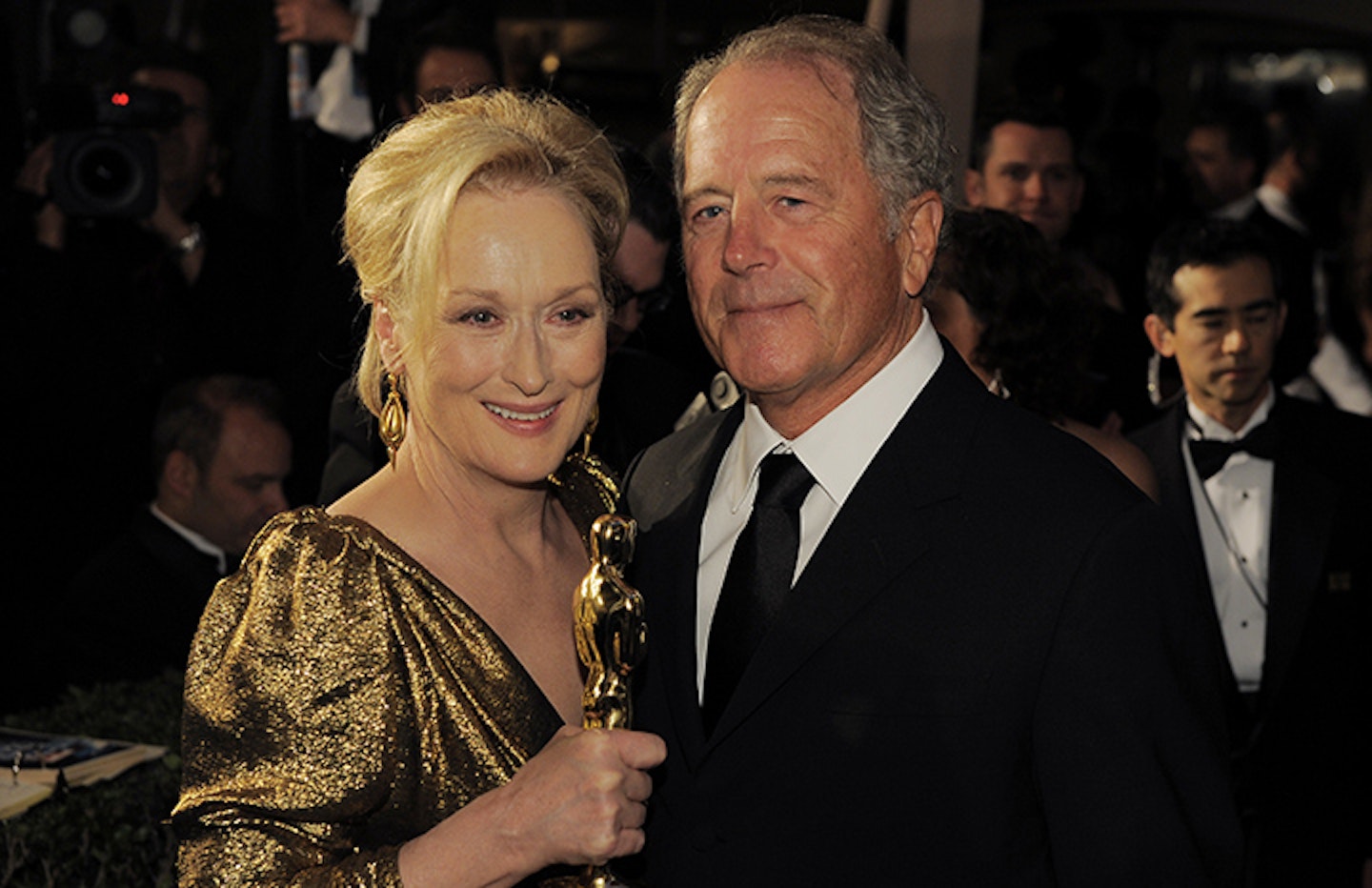 To the surprise of some, in September 1978, Don and Meryl married. She admitted: "I haven't got over John's death, but I've got to go on living and Don has showed me how to do that." Their long and happy marriage, of 41 years, proves how right those instincts were.
Meryl's husband, Don Gummer, is a successful sculptor who isn't part of the showbiz world, but he is 'the linchpin' of her life. According to Meryl: "Our marriage and our children and their wellbeing inform all the decisions we make."
But perhaps she still carries her first love with her in the commitment she has brought to every role she plays? John Cazale was admired for his ability to inhabit a role. And that is what she does, too. By her devotion to her acting she honours his memory and that of a remarkable career cut tragically short.
When she played Lindy Chamberlain in A Cry in the Dark (about the dingo baby case) she visited Lindy in prison to understand her character better.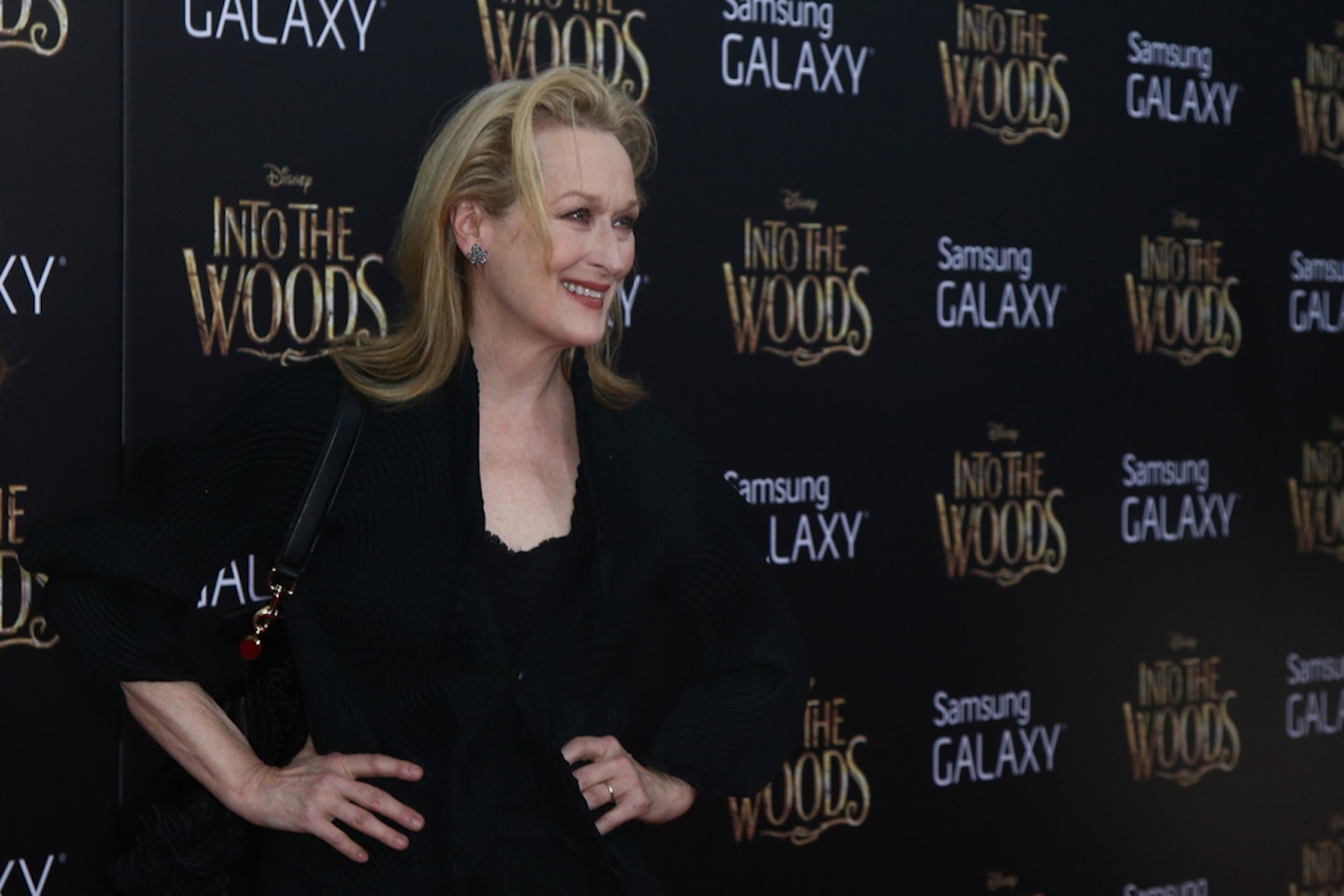 While filming Out of Africa, there was a long take where she had to be calm and dignified as she met a line of servants in the intense heat. She filmed it perfectly, but as soon as it was over tore off her dress to reveal an enormous insect that had been crawling around inside.
Cher, with whom Meryl co-starred in Silkwood, said: "She is an acting machine in the same sense that a shark is a killing machine. That's what she was born to be." But what Cher also discovered, to her surprise, was the less well-known Meryl who is a mum and loves to cook, and look after her house.
"We'd knit, crochet and talk about our kids so much I thought something was wrong with us, that we didn't have an existence outside of them. Then I realised we were just two proud mothers."
Meryl Streep's family life
Meryl and Don live 'as far away from Hollywood as possible' in Connecticut. While they live in some style (their property has a 47-acre lake!) they share a down-to-earth attitude to their home and family.
Meryl Streep has always made a point of keeping her work and home life separate, but it wasn't always an easy balancing act when the children were young. "Going from job to job, never knowing where the next one would be, allowed me to spend time with my four kids – more than if I'd worked at a desk job," she's been reported as saying. "Now that's a really tough gig, and I don't know if I could have had four kids and done that. Decisions I made in my career were not always based on aesthetic criteria: rather was it near, was it going to be shot in the vacation?
Meryl has said the secret of a happy marriage is 'goodwill and a willingness to bend – and to shut up every once in a while'.
"You make all sorts of compromises in order to have this other thing that you value," says Meryl. "My girls and my son and my husband are all way too much in each other's business, I would say, but we're close and that's important. My family really does come first. It always did and always will."
Meryl Streep's children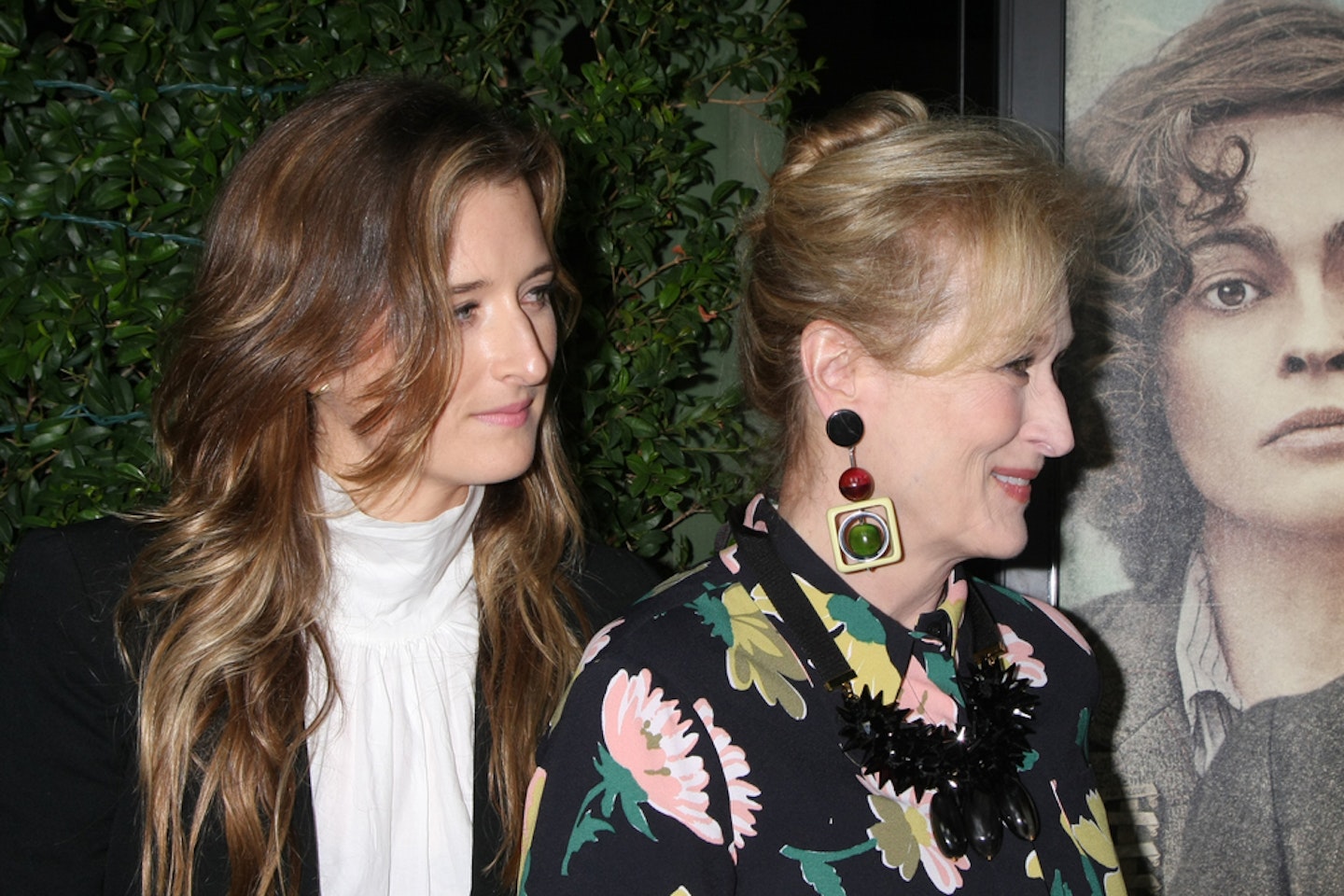 Meryl and Don Gummer have four grown-up children – Henry (41), Mamie (37), Grace (34) and Louisa (29).
Her two eldest daughters, Mamie and Grace, followed in her footsteps as actresses, while Louisa is a model. Her son, Henry, is a musician.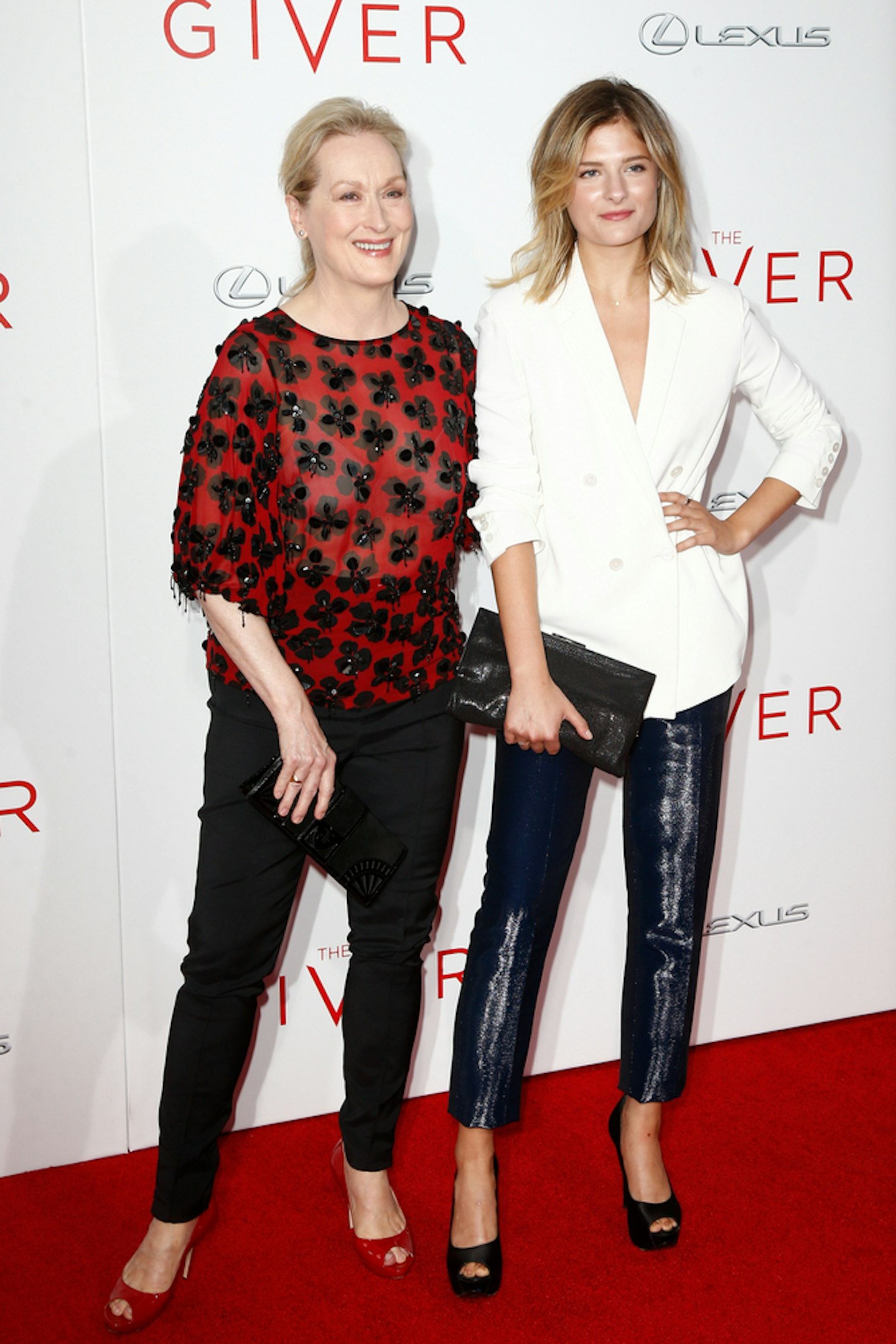 Meryl Streep and Don Gummer at the Oscars
The actress who endeared herself to us over-50s when she went up to get her 2012 Golden Globe award and exclaimed: "Oh [bleep] I'm going to have to remember my speech, I forgot my glasses!" isn't afraid to be herself.
There's no doubting that Don is a supportive husband - he's been Meryl's faithful plus one to the Oscars throughout their 40+ year relationship. To mark the four decades of red carpet appearances - often patiently waiting while reporters talk to his famous spouse - the couple's daughter Louisa Gummer tweeted during the 90th Oscars ceremony that she and her siblings gave him his very own Oscar for accompanying their mother so faithfully!
She said: 'Fun fact: we once made my dad a fake Oscar for acting comfortable at these things for 40 years straight'.
Here's Meryl collecting her Best Actress Oscar in 2012 for The Iron Lady, and giving a loving thanks to her husband Don for his support, saying "I want you to know that everything I value most in life you've given me."
Things you might not know about Meryl...
How old is Meryl Streep?
Meryl was born on June 22 1949 and is currently 71.
Meryl Streep's first movie
Her first movie was a cameo opposite Jane Fonda in Julia. She later said of the experience: "I had a bad wig and they took the words from the scene I shot with Jane and put them in my mouth in a different scene. I thought, I've made a terrible mistake, no more movies. I hate this business."
Meryl Streep's early movies
But despite that difficult start, she went on to make The Deer Hunter, Holocaust and The Seduction of Joe Tynan, before hitting the big time with her role in Kramer V Kramer.
What films has Meryl Streep been in?
Meryl's back catalogue is a whopper, but she's best known for The Iron Lady, The French Lieutenant's Woman, Ironweed, Postcards from the Edge, One True Thing, Julie and Julia, Into the Woods and Florence Foster Jenkins. Some more of Meryl's award-winning performances include:
Kramer vs Kramer (1979): Meryl won the Best Supporting Actress Oscar for playing unhappily married Joanne Kramer who leaves her son in the care of his father.
Sophie's Choice (1982): Another Oscar – this time for Best Actress – for her portrayal of a young Polish mother during the Second World War who is forced to make a truly heart-breaking choice.
Out of Africa (1985): As real-life Danish writer Karen Blixen, Meryl established herself as a Hollywood superstar.
The Bridges of Madison County (1995): Playing an Italian woman who falls in love with a photographer, Meryl was the first 'middle-aged' actress to be taken seriously as a romantic heroine.
Mamma Mia (2008): In the ultimate feel-good movie, Meryl proved her singing chops by belting out ABBA classics almost as well as Agnetha and Frida.
Meryl Streep's Oscars
She left her first Oscar, for Best Supporting Actress in Kramer v Kramer in 1979, on top of the toilet!
She has been nominated 18 times for an Oscar which prompted her to say in her 2012 acceptance speech for The Iron Lady, "I heard half the people across America groaning, 'Oh no, come on, why her again?!'"
Hollywood legend Bette Davis said that Meryl was her true acting successor.
Meryl Streep and Robert Redford
For a time, an unfounded rumour that Meryl and Robert Redford were a couple circulated - even suggesting they might get married! But there doesn't seem to be any truth behind this whatsoever.
Sesame Street and Meryl Streep
Sesame Streep - sorry, Street - created 'Meryl Sheep' in her honour. A truly baa-lmy idea!
Katherine Hepburn and Meryl Streep's rivalry
Katharine Hepburn wasn't a fan, though, and suggested she had a mechanical acting style: "You can see the wheels go click, click, click in her head." In 1981, Katharine beat Meryl to win the Oscar for Best Actress.
Read more popular articles
Dame Kristin Scott Thomas sings the praises of pulling together