As Dame Judi Dench's latest book, Shakespeare: The Man Who Pays the Rent, is published at the end of the month, she reveals that, while macular degeneration is causing her to lose her sight, her powers of recollection are as strong as ever
Much-loved and admired actress Judi Dench has always been open and honest about the degenerative eye condition that affects her, making it impossible for her to read, and therefore learn, her lines. But being the optimistic person that she is, Dame Judi (88) prefers to focus on the positives, always navigating a way through the challenges.
"You find a way of just getting about and getting over the things that you find very difficult," she has told Yours. "I've had to find another way of learning lines, which is having great friends of mine repeat them to me over and over and over again. You adapt to it. So, I have to learn through repetition, and I just hope that people won't notice too much if all the lines are completely hopeless!"
As if! Judi could recite a shopping list and make it sound glorious... Another positive is that while her eyesight may be failing, her memory is as good as it's ever been.
"I have a photographic memory and so used to be able to learn lines very easily," she added. "I wake up in the middle of the night and can recall reams of Shakespeare. I could do the whole of A Midsummer Night's Dream right now, or Twelfth Night. I can remember reams of Hamlet, or Measure for Measure. And the sonnets."
As arguably our most treasured Dame to tread the boards in the Bard's plays, Shake- speare: The Man Who Pays the Rent is surely a match made in theatrical heaven. It is her love letter to Shakespeare. Indeed, it was a production of Macbeth that inspired her to be- come an actress in the first place.
Read more about Judi's latest book, and her memories of her career on stage in the full interview on our Members-only website
Dame Judi Dench has starred in some truly moving films over the course of her glittering career – Philomena, based on the true story of a woman's 50-year search for the son she had been forced to give up for adoption; Belfast, in which she played Kenneth Branagh's grandmother; and Iris, her sensitive portrayal of writer Iris Murdoch's battle with dementia, which won her a BAFTA award and an Academy Award nomination.
Judi celebrated her 88th birthday a few months ago, but she has no plans to stop working.
"I don't want to retire – if actors are lucky, we don't – and the words 'old' and 'retired' are totally banned in my house," she told Louis Theroux in the recent BBC programme When Louis met Dame Judi Dench.
Judi Dench in Allelujah
Her latest movie, Allelujah, in which she stars alongside Jennifer Saunders, is based on the 2018 play by Alan Bennett and adapted for the big screen by Call the Midwife creator Heidi Thomas. It's a warm and deeply moving story about old age in which the threatened closure of a geriatric ward in a small Yorkshire hospital stirs a local community uprising.
Judi plays Mary Moss, a patient who will have nowhere to go if the ward closes. An intelligent and heartwarming film, Allelujah serves as a plea to preserve the public institutions that care for the elderly in society. It celebrates the spirit of humanity among medical staff struggling with limited resources and ever-growing demand.
The veteran actress says the story pays tribute to NHS staff. "It is a film that the director Sir Richard Eyre and I feel the Prime Minister must see," said Judi at the first screening at the London Film Festival.
"It's about how we all look after elderly people and how the country looks after them – the medical staff, too. It's to do with the health of the NHS and the great debt we owe it."
How old is Judi Dench?
Born on 9 December in 1934 makes Judi currently 88-years-old (we know it's hard to believe).
Who is Judi Dench married to?
Judi Dench married the actor Michael Williams in 1971 after they met on-stage in the production of John Webster's The Duchess of Malfi.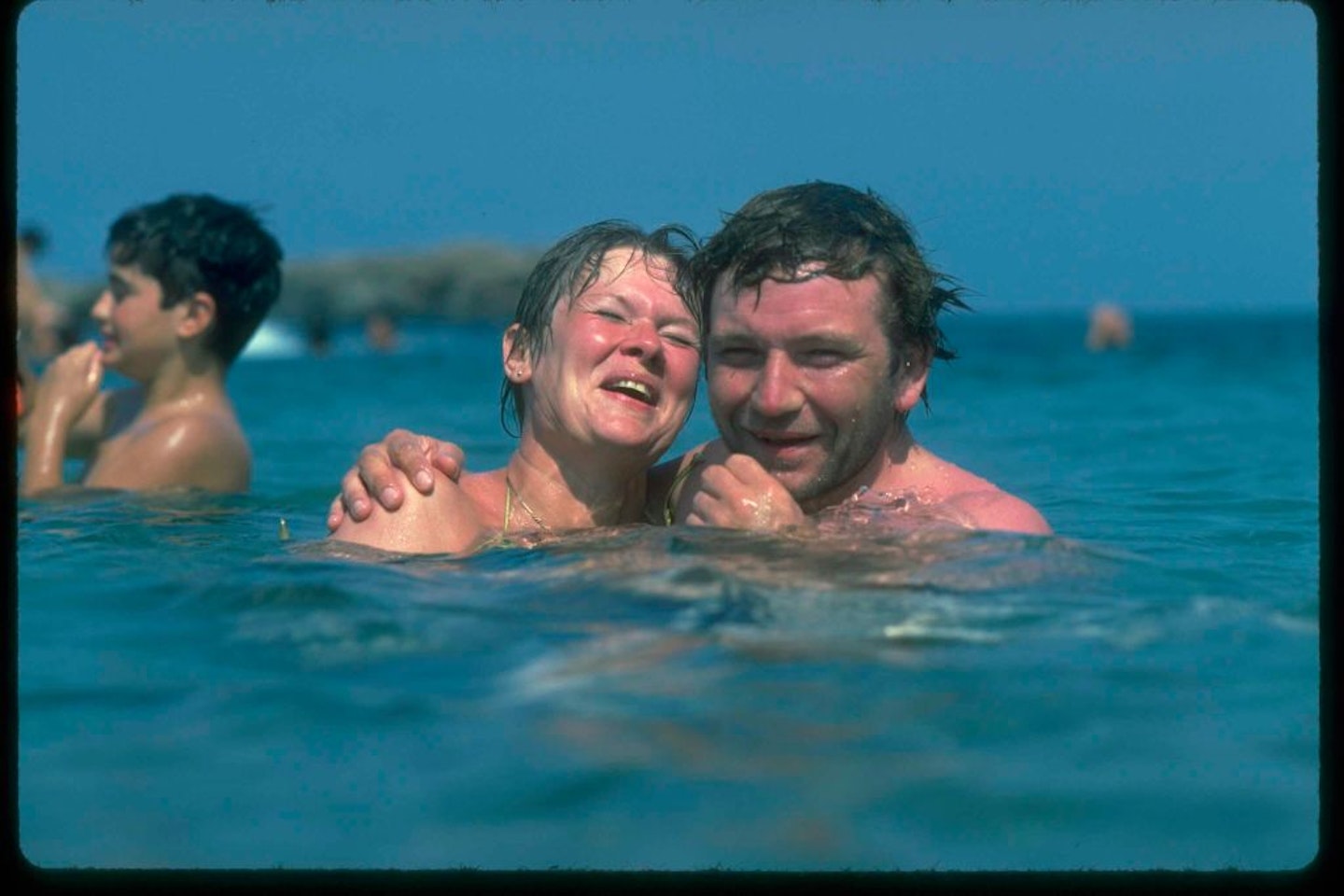 In the early Seventies, Judi and Michael had her mother and his parents come live with them.
"We all moved into one house together in Warwickshire," she relates in her memoir, And Furthermore.
"It was Michael's idea and my idea of heaven. I am a Quaker and that was like a proper Quaker community, certainly for bringing up a child but also the whole idea of looking after your parents.
"I wouldn't say for a second that it was always easy; it sometimes created quite a lot of tension. I was in tears quite often but the good times far outweighed the bad and I don't regret a day of it."
They had a daughter together, Finty, but in 2001 Michael sadly passed away after losing his battle with lung cancer.
Judi also has a grandson called Sam.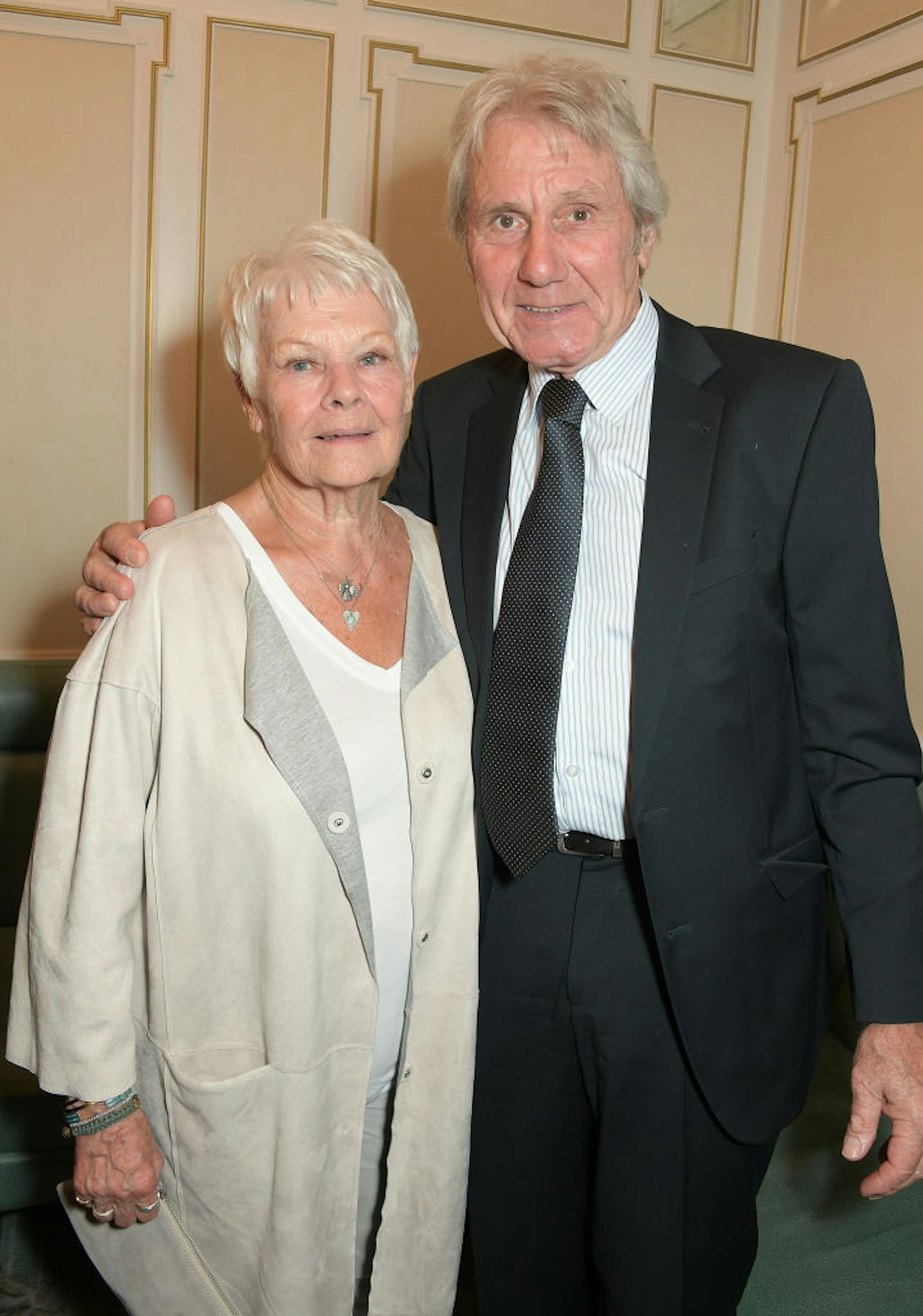 Since 2010 Judi has been in a relationship with conservationist David Mills MBE. David's career began working as a dairy farmer and won multiple awards for his herd of pedigree cows. He then decided to convert the land to start up a conservation centre, known now as the British Wildlife Centre. In 2016 he was awarded an MBE in the Queen's Birthday Honours list for his services to wildlife conservation.
Judi and David, who have been an item for 12 years, don't share a home but live close to each other in Surrey.
"We live about four miles apart," she says. "You can never replace the person you've lost, but it's jolly nice to have a really good friend to laugh with."
How much is Judi Dench worth?
According to Celebrity Net Worth Judi is worth a whopping $45 million!
Judi was appointed Officer of the Order of the British Empire(OBE) in the 1970 Birthday Honours and Dame Commander of the Order of the British Empire (DBE) in the 1988 New Year Honours. She was appointed Member of the Order of the Companions of Honour (CH) in the 2005 Birthday Honours.
Judi Dench's best on-screen kiss
"Well, there have been some good ones – although not that many on-screen kisses, mostly stage. I'll say Daniel Massey. He was a very good kisser!" she tells us.
Judi and Daniel appeared on stage 37 years ago together in 1985 – a long time for a 'professional' lip-smacker to be remembered. Equally memorable – although for very different reasons – is the 'kiss of life' she bestowed on the family goldfish some years ago!
"My grandson Sam won the fish at a fair 17 years ago," Judi says. "It was tiny and one day, not long after we had it, I saw it floating on top of the water in the fish bowl. I thought, 'Oh, dear!' and went to empty the bowl. As I did so, I saw the fish's tail moving slightly. I picked it up, gently blew into its mouth and it survived! It had been called Scooby-Doo but was quickly renamed Lazarus. It went on to grow to six inches long and only died last year! So my advice is, 'Never hesitate to blow into your goldfish's mouth!'"
Judi Dench's eye condition
Dame Judi's degenerative eye condition – macular degeneration – became public knowledge in 2012 but it's never stopped her from working. Scripts are read to her as she is unable to read them herself.
"I'm not doing much at the moment – I can't see very well because I have macular degeneration, the same as my mother had. It's bad. People are quite fuzzy although I know they're there.
"I went to an important dinner a while back and it was so dark that I couldn't see what was on my plate. I asked my chap David (her partner, conservationist, David Mills) if there was anything on it that needed cutting up. He said there was, so he cut it up and handed it to me on a fork. I don't know if I finished it; I could have scooped it up and emptied it over the side of the plate for all I know.
"When it comes to memorising lines for a role, I've had to teach myself a new way of learning. I have a photographic memory and if someone helps me and tells me what my lines are, I'll remember them. Nevertheless, I realise that I need to know where it is on the page. I'll teach myself a way. I know I will. So long as I don't trip over doing it!"
Judi Dench on supernatural powers
The actress tells us she'd love to be able to time travel if she could.
"I would love to go back to see what London was like in Shakespeare's time. Also, what it was like after The Fire of London. Actually, if you had a time machine the choice would be endless. Just where would you start?"
Judi Dench on Who Do You Think You Are?
There have been some fascinating stories uncovered on Who Do You Think You Are over the years, and we recently saw Judi Dench on the show.
She began the journey learning more about her father and his experiences during the First World War, and how his knee injury saved his life on several occasions.
The most jaw dropping moment however came when she discovers her link to Danish nobility and Shakespeare too.
It turns out that Judi's 10x great-aunt was a lady in waiting to the Queen of Denmark during the 16th century where she served the Queen in Kronborg Castle in Denmark, which is famous for being the setting for Elsinore in Hamlet - Judi's first ever professional production.
Wiping away tears from her eyes, she said, "This link, the very first part I played at the Old Vic was Ophelia in Hamlet," she says. To suddenly be told an ancestor of mine was actually in Elsinore. That's very, very, very difficult to take in with everything else."