She was the first regular female newsreader and has had one of the longest-running careers in the business. But today, Angela Rippon looks barely a day older than when she presented BBC One's Nine O'Clock News.
More recently, Angela has co-presented the BBC consumer show Rip Off Britain with Gloria Hunniford and Julia Somerville and since 2013, she has co-hosted Holiday Hit Squad on the BBC alongside Helen Skelton and Joe Crowley.
Still as busy as ever and set to be joining Strictly Come Dancing, she says the secret to her youthful looks and boundless energy in fact lies in a hobby that first came to our attention on the Morecambe and Wise show.
How old is Angela Rippon?
Angela was born on 12 October 1944. Her father was a Royal Marine and her Scottish mother Edna was a seamstress.
Is Angela Rippon married?
Angela was married to Christopher Dare, an engineer. They wed in 1967 when Angela was 22, but separated in 1989, divorcing later. She is currently single.
Angela Rippon's children
Angela has no children.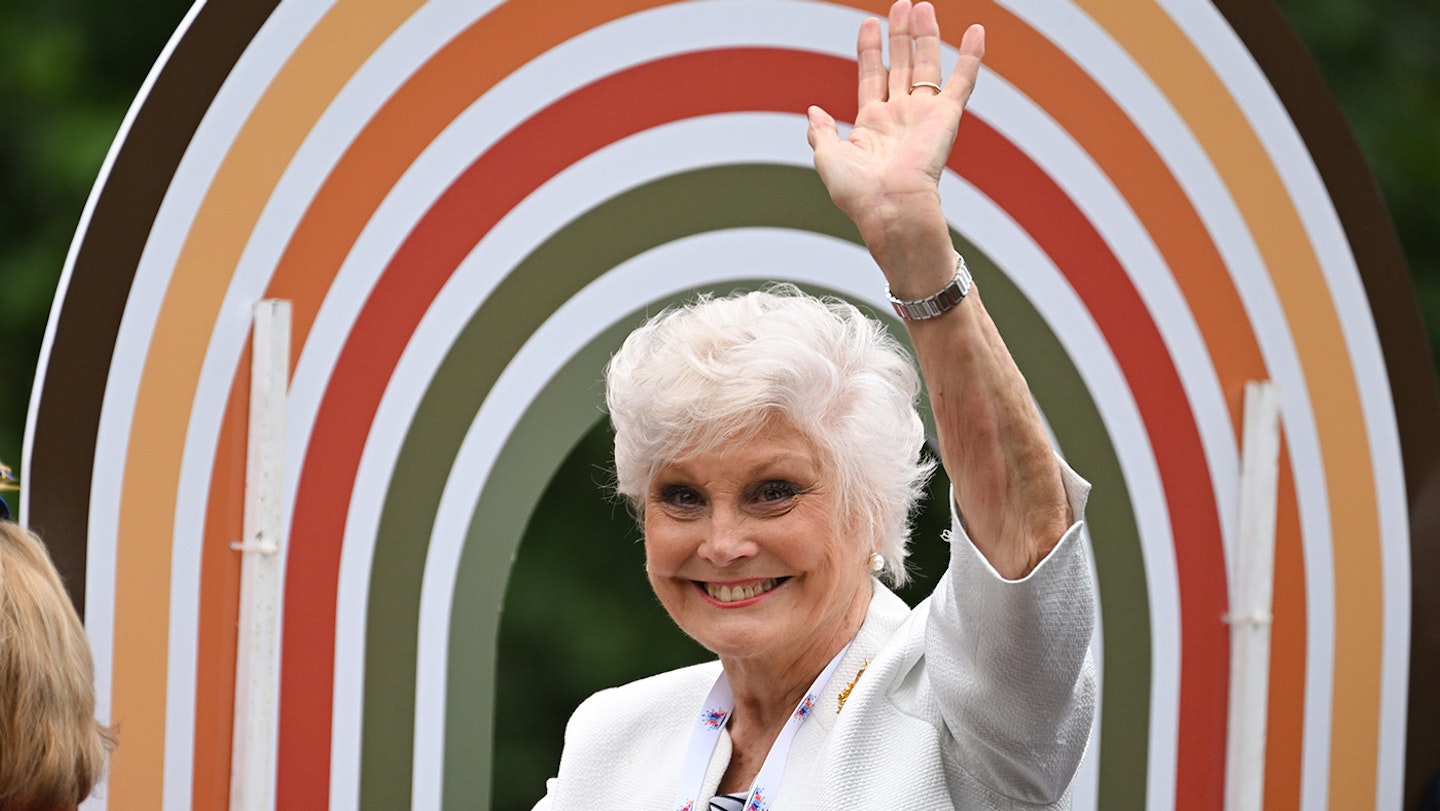 Angela Rippon TV shows
Angela is known for a lot more than the news and Come Dancing. Did you know she presented the first two series of Top Gear and hosted the Eurovision Song Contest in 1977!
She was also a presenter on, and co-founder of, breakfast television franchisee TV-am.
In 1981 she co-presented the BBC's coverage of Lady Diana Spencer's royal wedding to Prince Charles.
In the 1990s, Angela moved to radio, presenting daily news programmes for LBC Newstalk between 1990 and 1994, and appeared on Channel 4's The Big Breakfast as a stand-in newsreader.
She presented the BBC broadcast of the United Kingdom Ballroom Championships at the Bournemouth International Centre in 1991.
And it doesn't end there - Angela has written fourteen books, toured with a production of Anything Goes and presented a segment of BBC One's The One Show.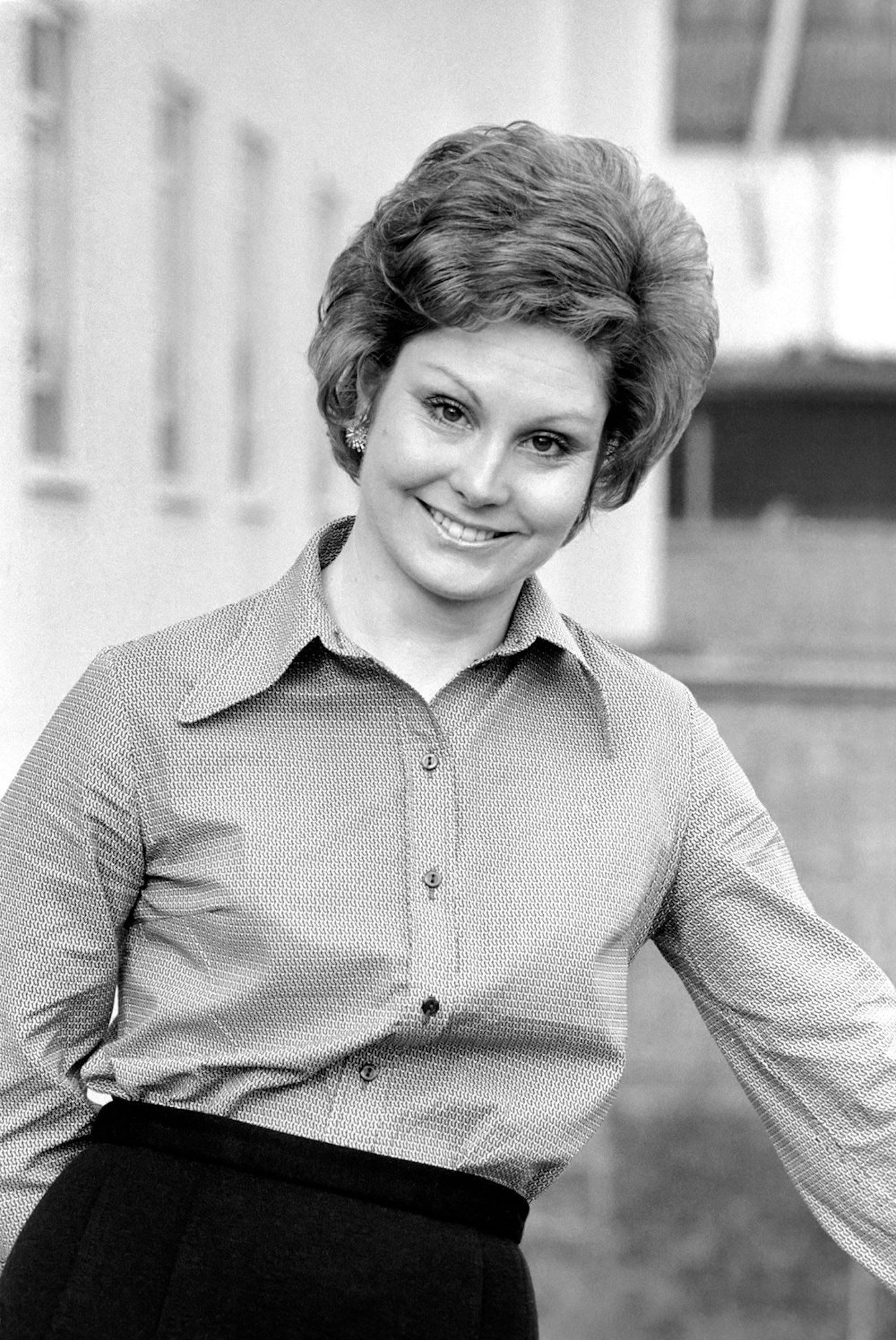 Angela Rippon on Morecambe and Wise
It was the 1976 Morecambe and Wise Christmas Special when we almost choked on our Quality Street as serious newsreader Angela Rippon revealed incredible dancing talents - and endless legs - that she'd been hiding away behind the news desk all this time.
In fact, dancing was a love Angela had had since the age of four when she was first taken to ballet classes.
"We had a wonderful choreographer on the Morecambe and Wise special and the best thing about Eric and Ernie is that their comedy was clean and fun, they didn't embarrass people. It was just about showing another side which people might not have been aware of. They saw me as a newsreader, someone who was doing a serious job who perhaps didn't realise that a - I could dance and b - I had a sense of humour."
Angela Rippon does the splits live on The One Show
In fact, Angela has proved she still has that same knack for surprising viewers when she appeared on The One Show in May 2021. She revealed, and proved, that she can still do the splits - 45 years after her famous high-kick routine on the Morecambe and Wise show.
When asked if she could do the splits in her 70s she replied: "Oh yes I can. I'm still very supple. Of course, some things I could do when I was, say 30, I can't do now. "But it's important to maintain what you can do for as long as possible – then no one can ask more of you."
Silver Swans
"I went to dance classes because I had knock knees and our family doctor thought dancing might help straighten and strengthen my legs. For me, I was like a duck to water and I absolutely loved it. I danced until I was 17 when I had to knuckle down for my exams before I began journalism training."
Since then, Angela has done dance classes in and around her work schedule and is so passionate about its benefits that she's recently become an ambassador for the Royal Academy of Dance's Silver Swans programme, a scheme which offers tailor-made ballet classes to anyone over 55.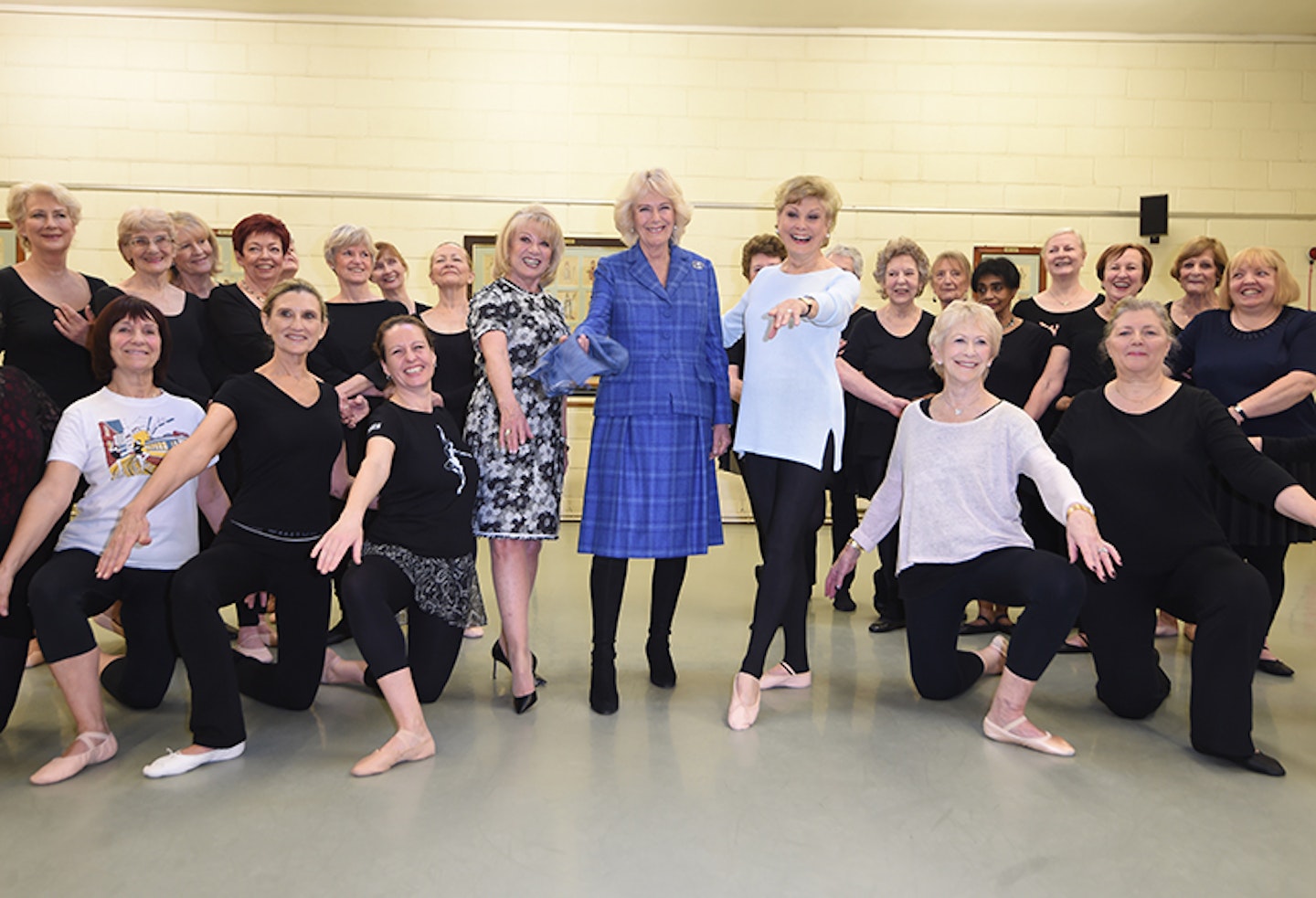 "There was a recent study in Germany where a group of people over 60 did a dance class twice a week while another group did a regular exercise class twice a week. At the end of six months when they compared the results, the people who did the dancing were by far the fittest because dancing involves using every part of your body, not just a specific bit. It also uses your mind as you coordinate and remember the steps so it ticks all the boxes as the total mind and body workout.
"What I find with ballet is that you might go in a bit creaky and then after a few classes, you notice your breathing, your posture and elegance all improves. What's more, it's a way of socialising and it's fun."
As well as dance classes, Angela also plays tennis, does pilates classes and goes for regular power walks to stay fit and healthy.
While she's never particularly harboured ambitions of being a professional dancer, Angela says she's been incredibly grateful for the opportunities that have come her way to perform.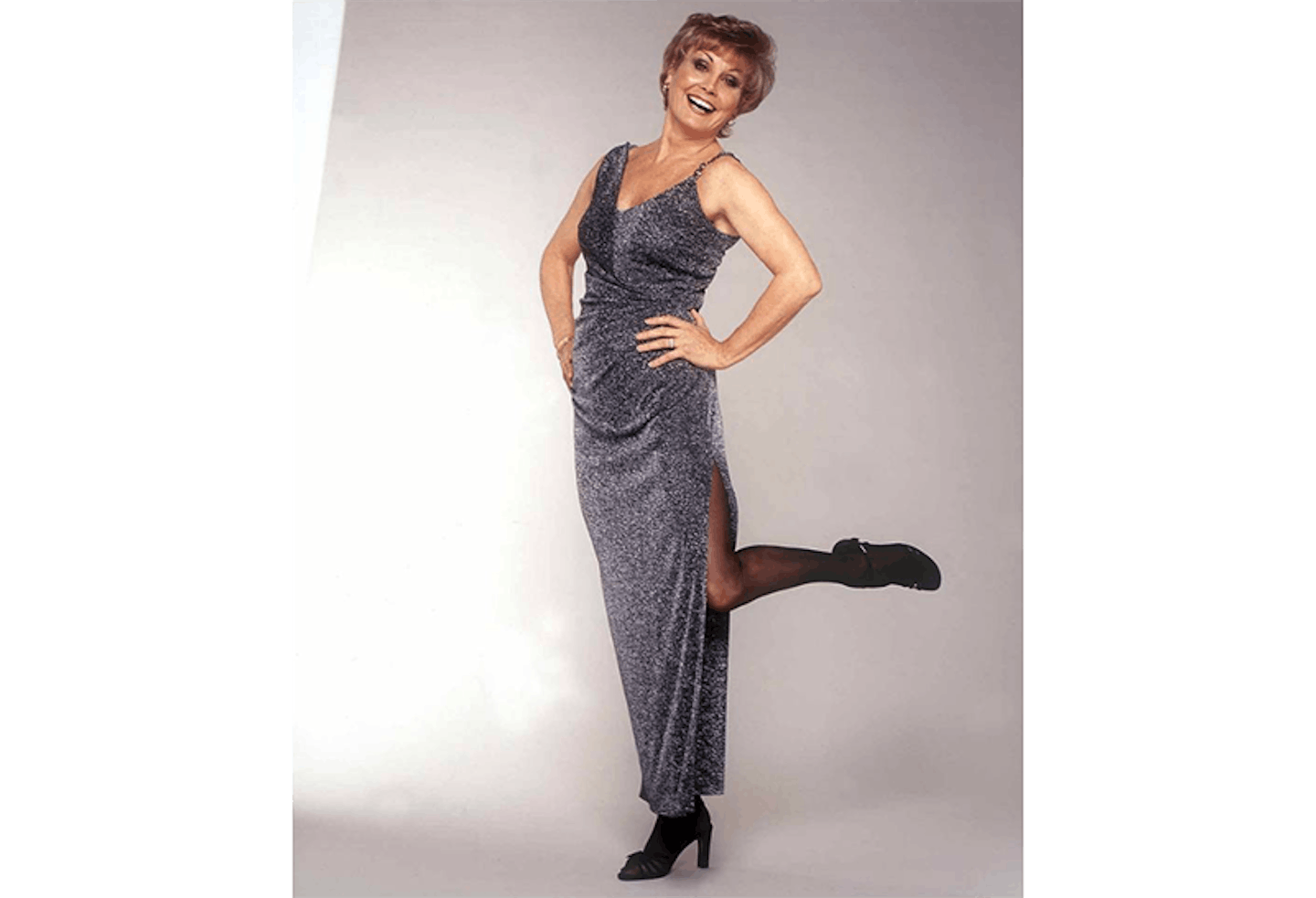 Strictly Come Dancing
When previously asked if she would consider something like Strictly in the future, Angela said: "I presented Come Dancing which, if you like, was father to Strictly Come Dancing. When the series started the idea was they had people who had no idea how to dance and had never danced. Instead people were taken on that journey and given the opportunity to show anyone can dance which ties in with Silver Swans. However, because I'd had such a strong association with dance, Strictly didn't ask me, nor would they or should they.
"Now as the programme has progressed a lot of people have done it with some dance background, but I'm not on their radar anyway. I love watching it like millions of other people. If they'd asked me a few years ago, yes I'd have loved to have done it."
Well, it looks like Angela is in luck as it has now been confirmed that Angela will be joining the 2023 series of Strictly Come Dancing, making her the oldest-ever contestant at 79. Speaking of the news, Angela said: "Having been a fan of Strictly since day one, and as a former presenter of Come Dancing, this will be quite an adventure for me. A scary one, considering I'm about to be 79. But I'm really looking forward to the challenge, and perhaps being able to learn to dance the Argentinian Tango!"
We can't wait to see Angela twirling around the dance floor soon!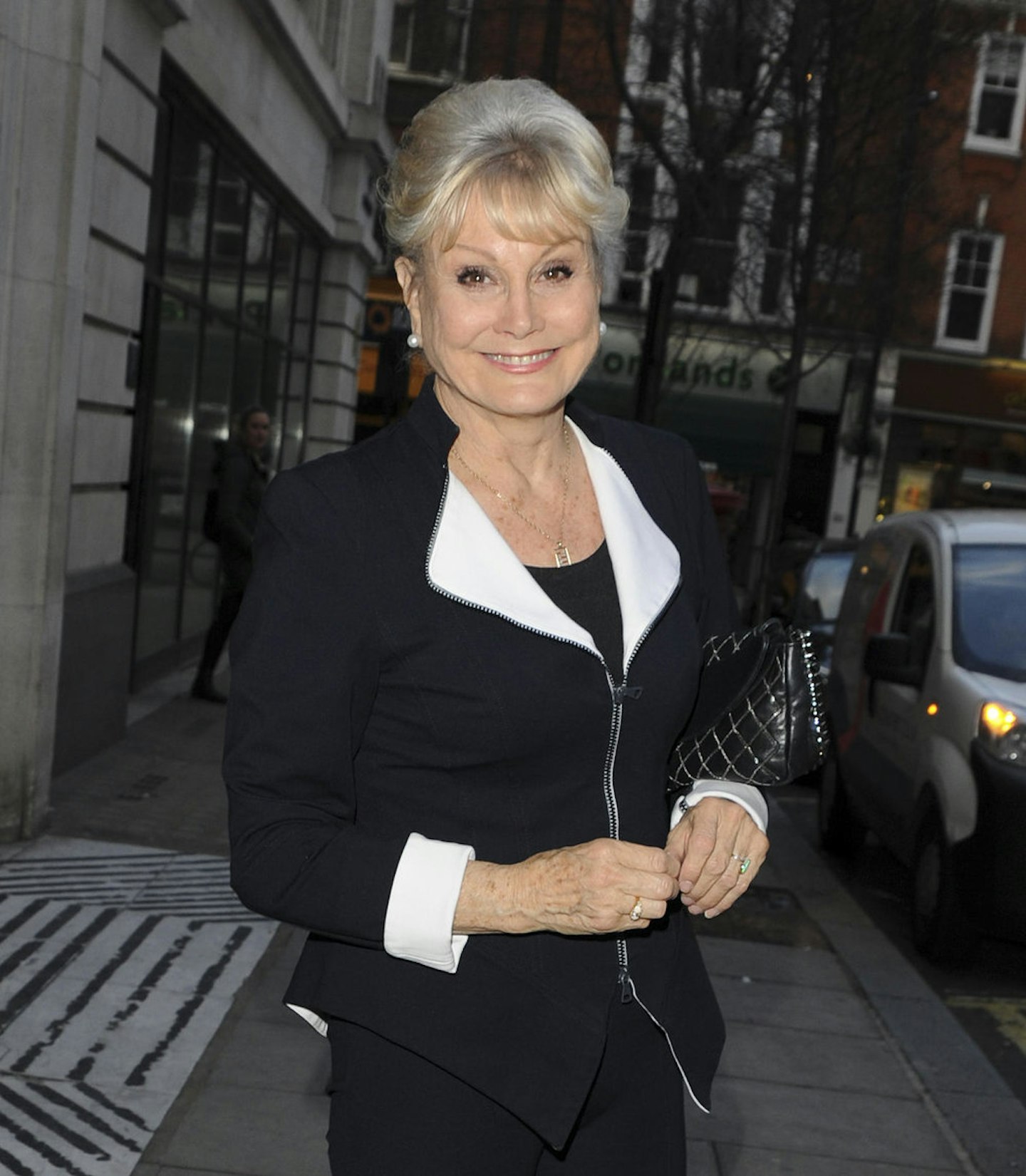 Stephanie Anthony is the Deputy Digital Editor of Yours.co.uk. Having worked across a variety of topics, from travel and food to pharmaceuticals, she also has a particular interest in mental health and wellness. She has a house full of pets with two dogs and two cats.