Adrian Dunbar is best known for his role as Ted Hastings in Line of Duty and ITV detective drama Ridley, as Detective Inspector Alex Ridley. We caught up with Adrian to find out more about his role and his surprisingly good singing voice that he's been hiding.
Ridley is written and created by Paul Matthew Thompson, one of the lead writers of ITV's iconic crime drama, Vera, so we're expecting great things from this new drama.
Adrian Dunbar agrees, "I don't think I've ever headed into a production with more excitement and enthusiasm. As an actor I know how rare it is to be given such a wonderful opportunity, and the combination of Polly Hill and Chloe Tucker at ITV and Jonathan Fisher at West Road Pictures means we are in both safe and creative hands.
"Jonathan and I worked closely together on the very successful series Blood, and I'm confident we can bring some of that magic to Ridley. Here's to getting the team together and developing a show that audiences can find both entertaining and engaging."
What is the plot of Ridley?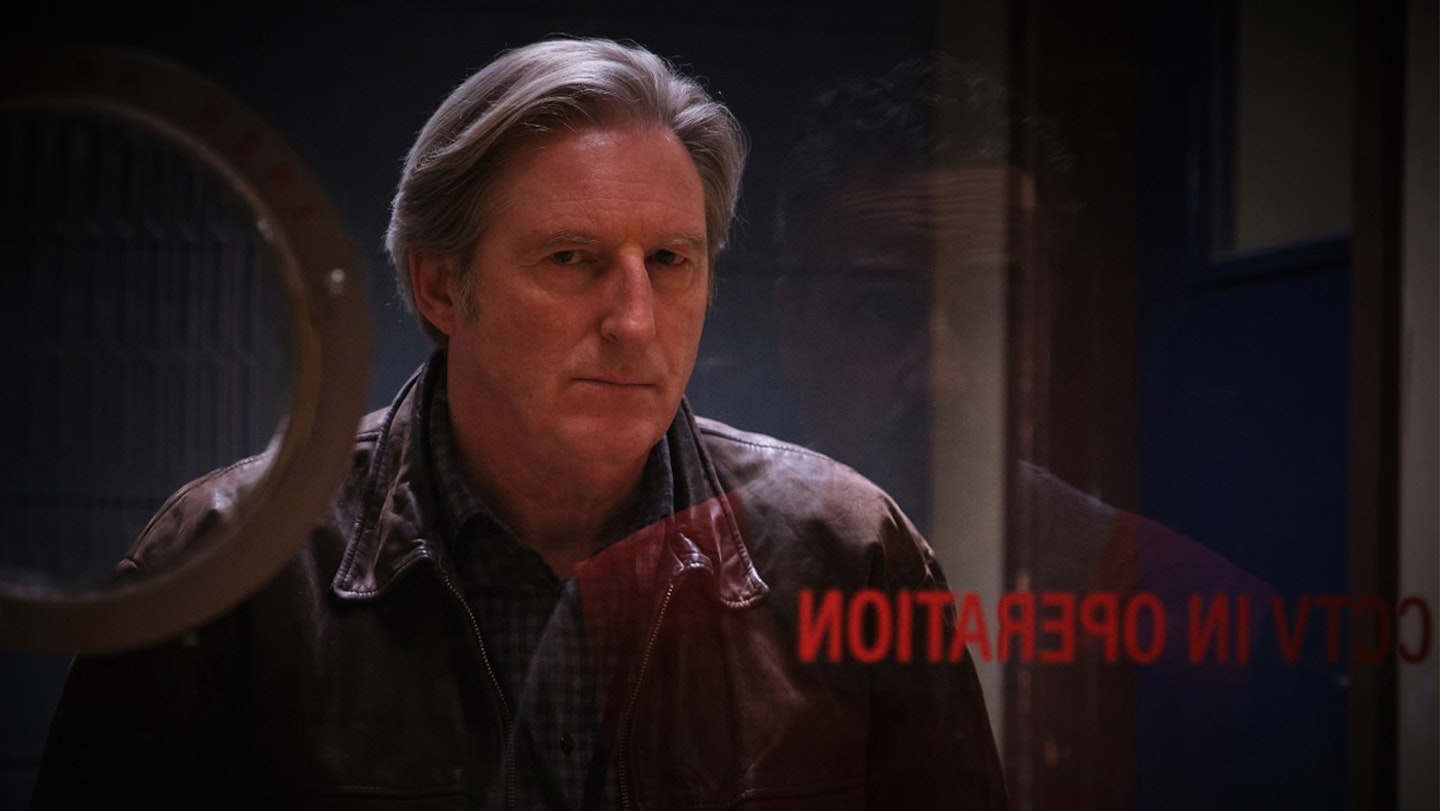 The series will introduce us to charismatic Detective Inspector Alex Ridley, who is retiring from the police after years of dedicated service. After twenty-five years as a homicide copper, Ridley has been nudged out of the job he loves. But the prospect of retirement is not a particularly welcome one as he's been cut off in his prime.
Ridley's replacement is Acting DI Carol Farman, his former protégée whom Ridley mentored for many years. When he's enlisted by Carol as a police consultant on a complex and compelling murder case, the investigation takes a dark and unexpected turn. Turning to her old mentor for support, Carol is keen to access Ridley's unique insight into crime-solving which has served them so well in the past.
"He's not exactly a happy person but he has cause to be – towards the end of his working life, his wife and daughter were tragically killed in a house fire. Work is probably the best place for him to be so he is around people and has distractions, rather than brooding on the past and what he's lost. He's a complicated character and you don't immediately warm to him but it's a different story when you start finding out more about him. It's written by Paul Matthew Thompson who also writes Vera, although I think this is a tad grittier. Like Vera, the four episodes in the series are stand-alone, rather than a continuous narrative." Explains Adrian.
With more intriguing cases to solve, Ridley will be enticed out of retirement into his former role, reviving his formidable and successful partnership with Carol.
Inspired by real-life retired detectives re-joining police forces in a consultancy role given increasingly over-stretched resources, Ridley will explore thought-provoking crime stories in an original and distinctive way.
Ridley is filmed in Lancashire
The series is filmed in the North of England and was shot in the winter months, making the feel of the series quite bleak.
"The location is quite gritty, too. Parts of Lancashire and South Yorkshire – the old industrial heartland of Britain. It's not an area that's visited much in TV drama. Although there are parts of it that are stunning, it's not the bucolic Lake District or Northumbria where Vera is set. Some of the area is pretty bleak but that's also how Ridley is feeling," says Adrain.
Adrian sings in the role of Ridley
Yes, you've heard right! Audiences will get to hear Adrain sing in his new series. Surprisingly, it was Adrian's own idea to incorporate music and song into the role, and it's an art he's always been interested in.
"I've been interested in music all my life. I started off a country band that I formed with friends back in the Seventies – I was even an Elvis impersonator for a while – and have played in many bands since. I used to play bass, but I just sing now. When I was putting the character of Ridley together, I thought it would be really nice if we could incorporate a musical element. So, we decided that he should run this jazz club. Music brings him a certain solace. The fantastic, Sheffield-born singer/songwriter, Richard Hawley, is also involved."
Here's a clip of him singing on The Late Late Show.
Does this mean we can expect an album from Adrian in the future?
"I recorded an album years ago, actually. Some of the songs I wrote myself and some were written by friends. Yeah, I might have a crack at it – once people out there know I can hold a tune!"
Adrian on being cast in police roles
Adrian has had his fair share of TV crime drama roles. There's been his role as Kelly, opposite Robbie Coltrane, in the criminal psychologist crime series Cracker, 1993, the time he teamed up with Ray Winstone in 2002 to play DCI Mike Love in TV film, Tough Love and the time when Amanda Redman played Adrian's wronged wife Carol in the 2003 TV thriller, Suspicion. Not to mention his role in Line of Duty, so it's understandable why he might be worried about being typecast.
"It's not like I came to Ridley straight off the back of Line of Duty. Plus it's a different kind of police drama. Ridley is very different to Ted Hastings and playing the title role meant I knew I'd have quite a bit of input into the character. It also meant I felt a certain responsibility toward the production.
"When you've already played a certain kind of character, then producers feel very secure about offering you roles in a similar vein. I've never really worried about typecasting as such. I just think that you've got to keep being good at whatever you're doing and that the work is really good quality. If it wasn't of a high standard, I wouldn't do it. I'm very grateful at this point to be playing the lead in my own series." Adrain said.
As well as singing, comedy could also be on the cards for Adrian.
"I was in an episode of Inside Number Nine and had a great time – I can be funny on occasion! I've always thought acting in a comedy would be good fun, although I know it's a serious business. I'm wearing comedy glasses right now – they're lopsided as I've got one ear shorter than the other!" He jokes.
Who is Adrian most like? Ridley or Ted Hastings?
"We see a lot of reflection and introspection in Ridley whereas Ted lived in this very narrow world of AC12 HQ. I have to bring more emotion to Ridley, which means I have to bring more of myself to the role."
It's no secret that Ted Hastings became a bit of a surprising sex symbol in Line of Duty, but will Ridley receive a similar reaction from fans?
"What I really want is bags and bags of empathy from our female viewers. I thought it was very sweet that people kind of empathised with Ted. I think women responded so much to him because they probably realised they'd be able to wrap him around their little fingers within minutes. I'm thinking that viewers will feel sorry for Ridley; he's in a very sad place and is constantly missing his wife. Although you'll see him becoming involved with other people as the series goes on, it never quite works out for him."
Ridley is set to be released at the end of August 2022.
Adrian Dunbar as Ted Hastings in Line of Duty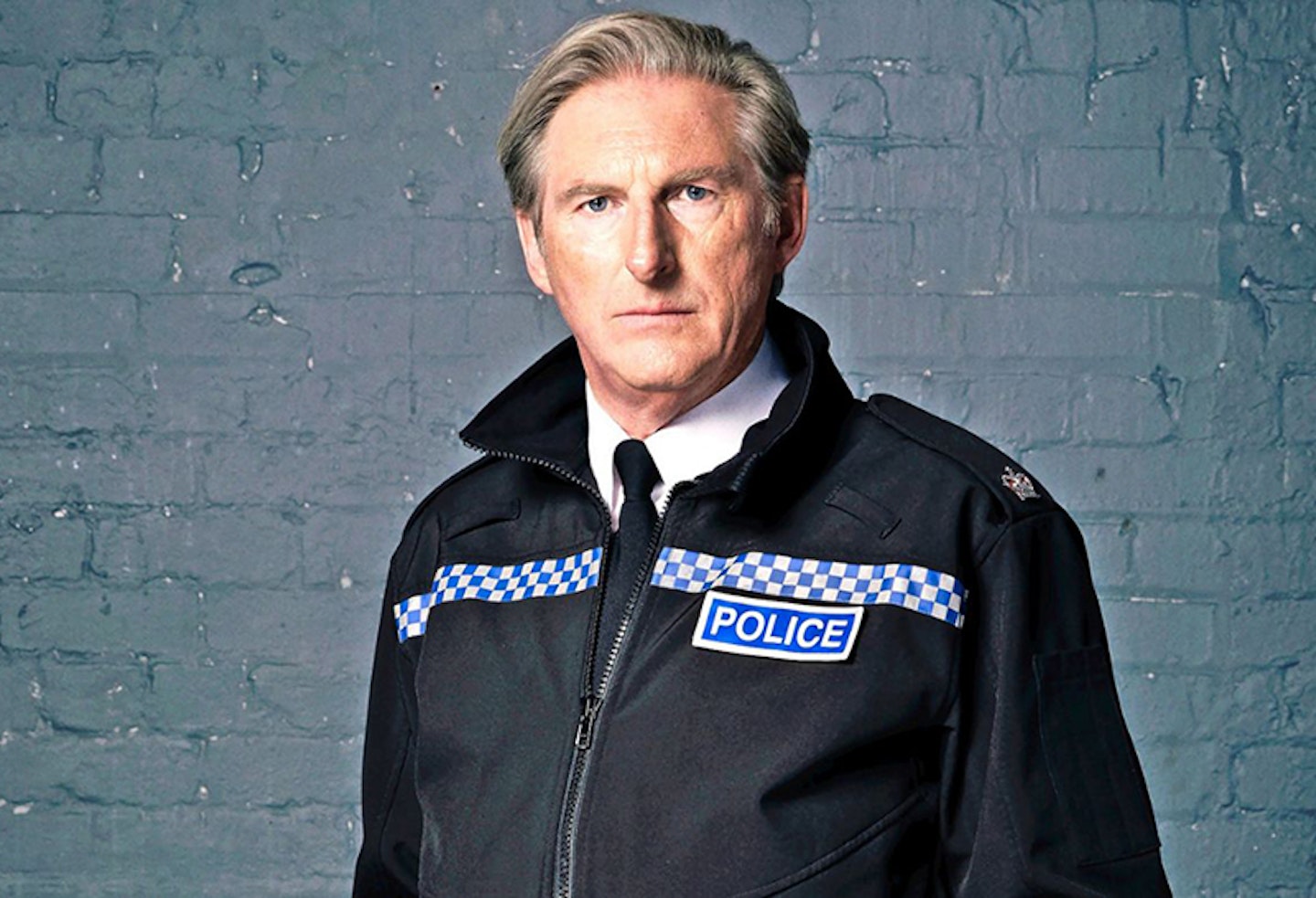 Adrian plays Superintendent Ted Hastings, copper-in-chief of fictional police corruption unit, AC-12.
Ted is so highly regarded by viewers that there was a nationwide sigh of relief when, at the end of series five and countless, heart-in-the-mouth cliffhangers, he turned out not to be the high-ranking rogue officer known as 'H'.
"Ted is put through the ringer – particularly towards the end," Adrian continues. "Let's face it, time is running out a bit for Ted – the age he is, whether he can stay in the force, is he useful enough, is he a bit of a dinosaur? He's up against quite a bit. His personal life is not in great shape, either."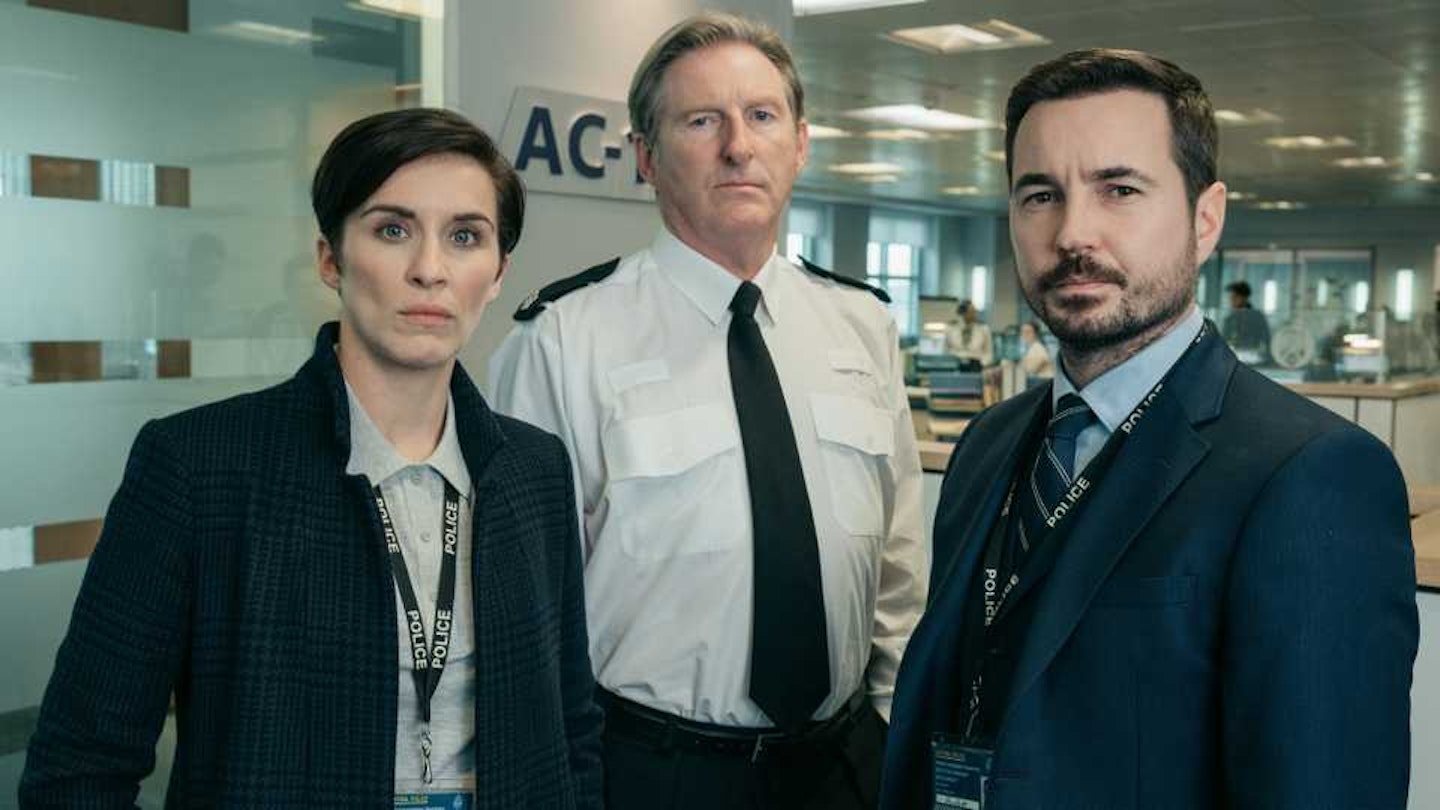 "We're like mushrooms, we're kept in the dark. So, when the scripts arrive, we devour them because we want to see, 'Hey, are we still alive? Are we a baddie or a goodie?' Jed keeps his cards very close to his chest."
Ridley to return for second series
Great news for Ridley fans, the show will be back for a second series! The retired detective turned police consultant will resume his partnership with former protégée, DI Carol Farman, played by Bronagh Waugh who is now in charge of investigations. There will be four two-hour films to enjoy.
Speaking of the news, Adrian said "There can be no greater endorsement of hard work and talent than the recommission of a series and to that end we have to thank ITV and the British public for taking to Ridley in such numbers. We shall certainly work just as hard to keep the standard we have set and I look forward to developing Ridley as a character over the next four episodes."
Will there be another series of Line of Duty?
According to Adrian, another series is definitely on the cards. "My thinking is that we haven't seen the last of Ted, Kate Fleming and Steve Arnott. I know people are talking and there may be plans in the pipeline. I don't know what shape any plans might take. There's been talk of a film, for instance. I have no idea what the storyline might be – something new but it would also have to involve an issue from a previous series that raises its ugly head again."