An intricate puzzle can keep jigsaw puzzle lovers going for hours, days and sometimes even weeks! It's a perfect past-time that calms the mind while getting us creatively thinking.
But its so frustrating when you want to pause for a break and there's nowhere safe to put your incomplete puzzle. You don't want to leave it out where the cat could jump on it, or small children could grab at the pieces, so having somewhere to safely store your jigsaw, or even take it with you on the go, is a great asset for anypuzzle lover.
A puzzle board will allow you to keep your puzzle, and all the pieces, in one place. And it is ideal for transporting your masterpiece around whilst not making a mess or jeopardising the progress you've made so far.
6 of the best jigsaw puzzle boards 2022
Best Jigsaw Puzzle Boards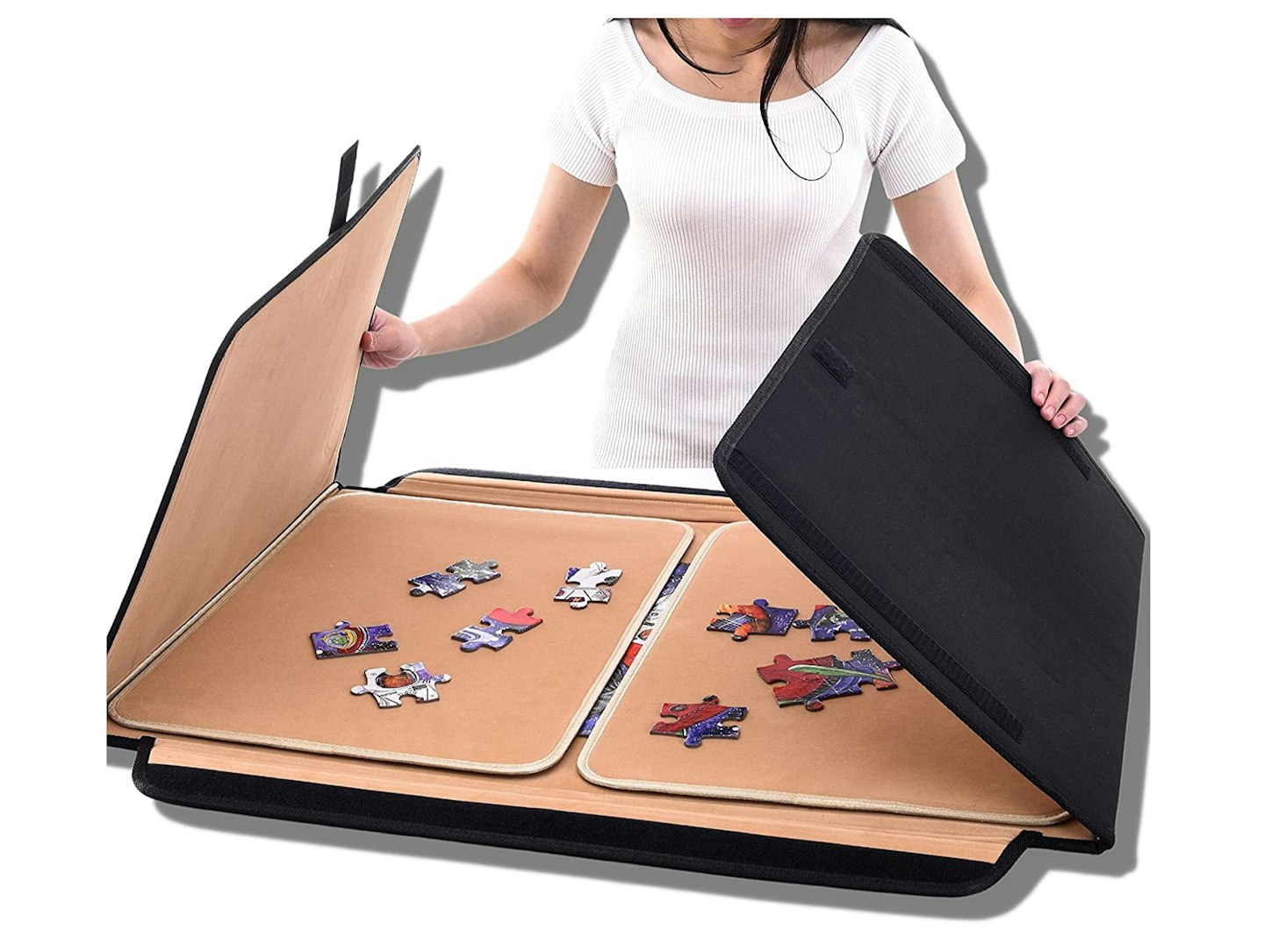 1 of 6
CREDIT: amazon
Jaques of London Deluxe Jigsaw Puzzle Board Portable Foldable
This superb quality puzzle mat features removable and portable Puzzle Board Mats to keep your edges and centre pieces separated while building your Jigsaw Puzzle. It is perfect for the puzzler who likes to keep things simple, yet stylish, and always stays organised.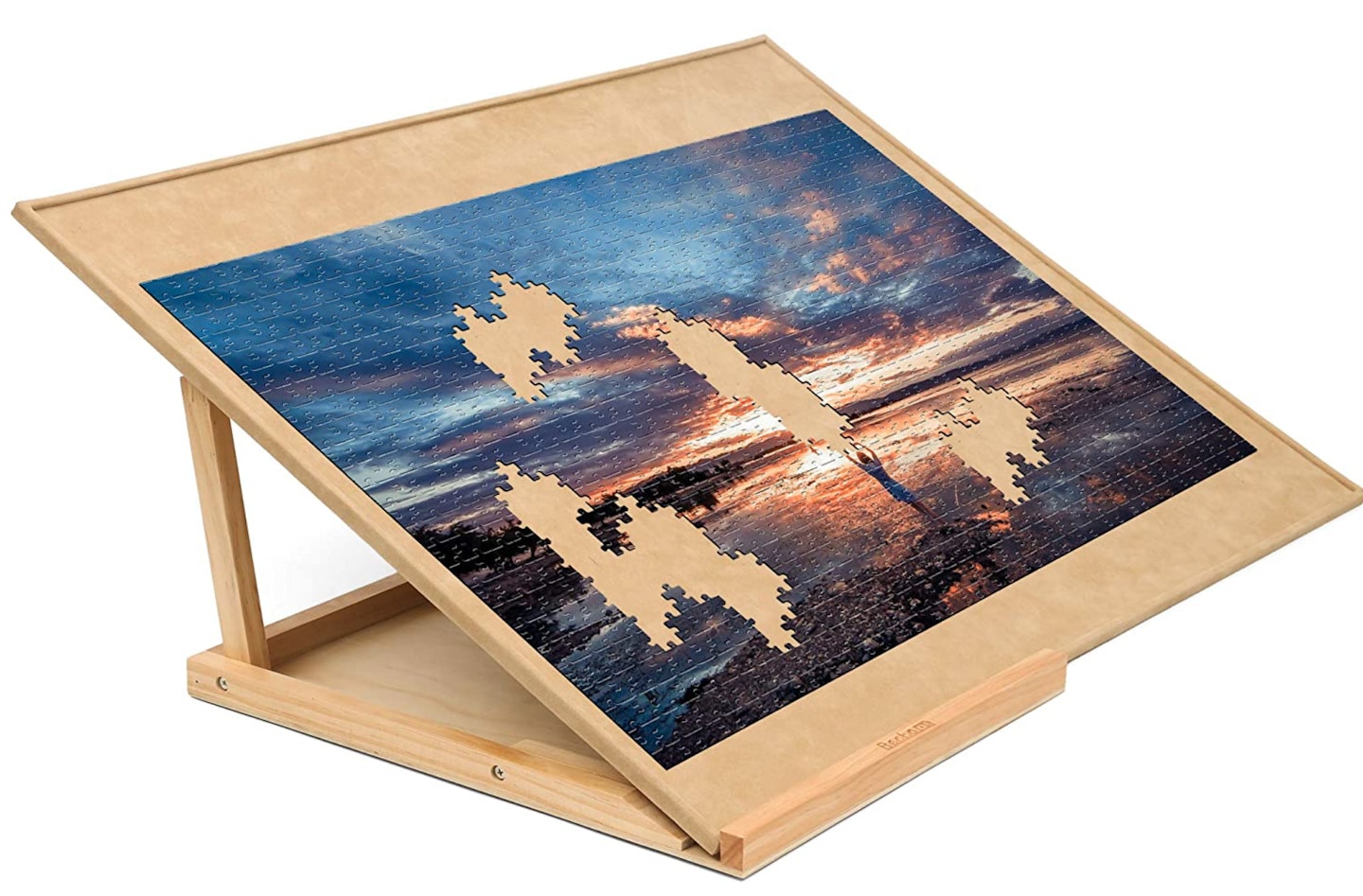 2 of 6
Becko Puzzle Board & Bracket Set / Wooden Puzzle Board Kit
If you're after something a bit more sturdy this high quality puzzle board might be just the thing for you. It can hold up to 1000 puzzle pieces and is fully adjustable, so you have total freedom over how to angle the board in order to suit your style. This is the perfect board for keeping your unfinished puzzles all in one place, and it also allows you to see the stunning picture in a better view thanks to its adjustable angles that also help relieve neck strain and back pains. It's a win-win!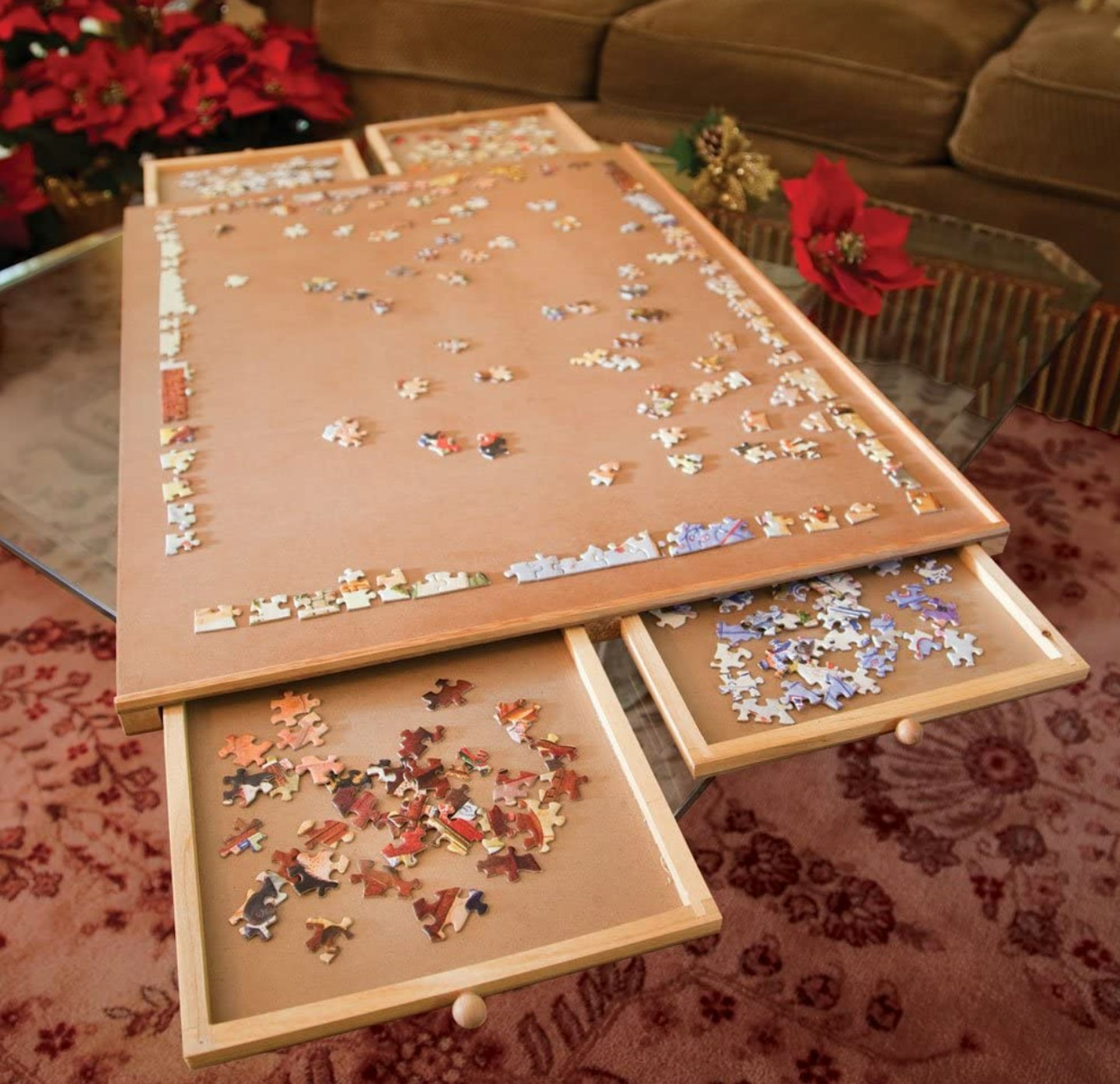 3 of 6
CREDIT: amazon
Bits and Pieces - Jumbo Size Wooden Puzzle Plateau-
This little gem of a puzzle board could be the product stealing the show. Whatever your technique - finding the edges or grouping colours, the handy drawers mean you can organise pieces however you like. It's every puzzle lovers dream!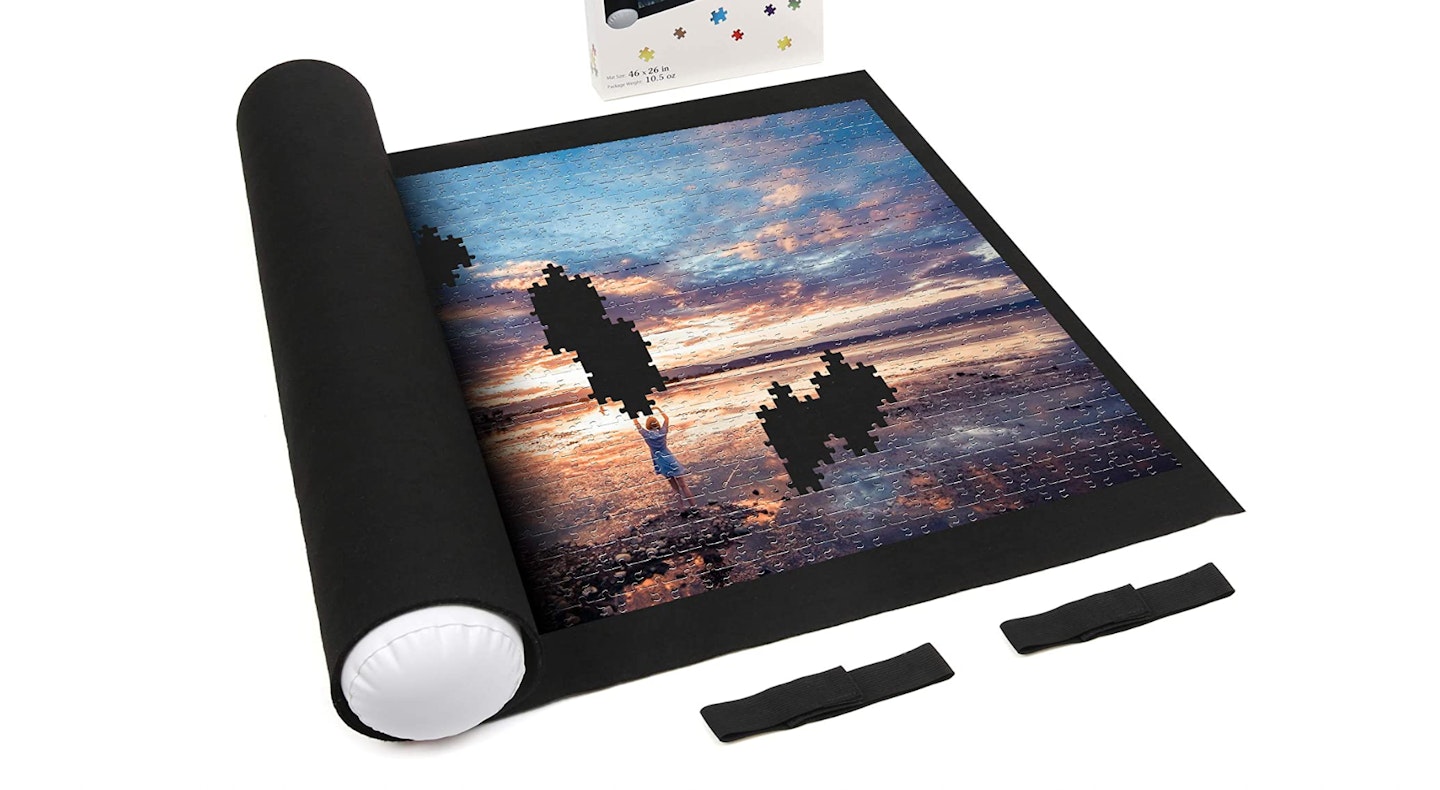 4 of 6
CREDIT: amazon
LAVIEVERT Jigsaw Puzzle Roll Mat
Technically not a board, but a mat, is this one-of-kind puzzle organiser allows you to simply roll the puzzle into the mat. It's great for space saving and also traveling with your puzzle if you're taking it on-the-go.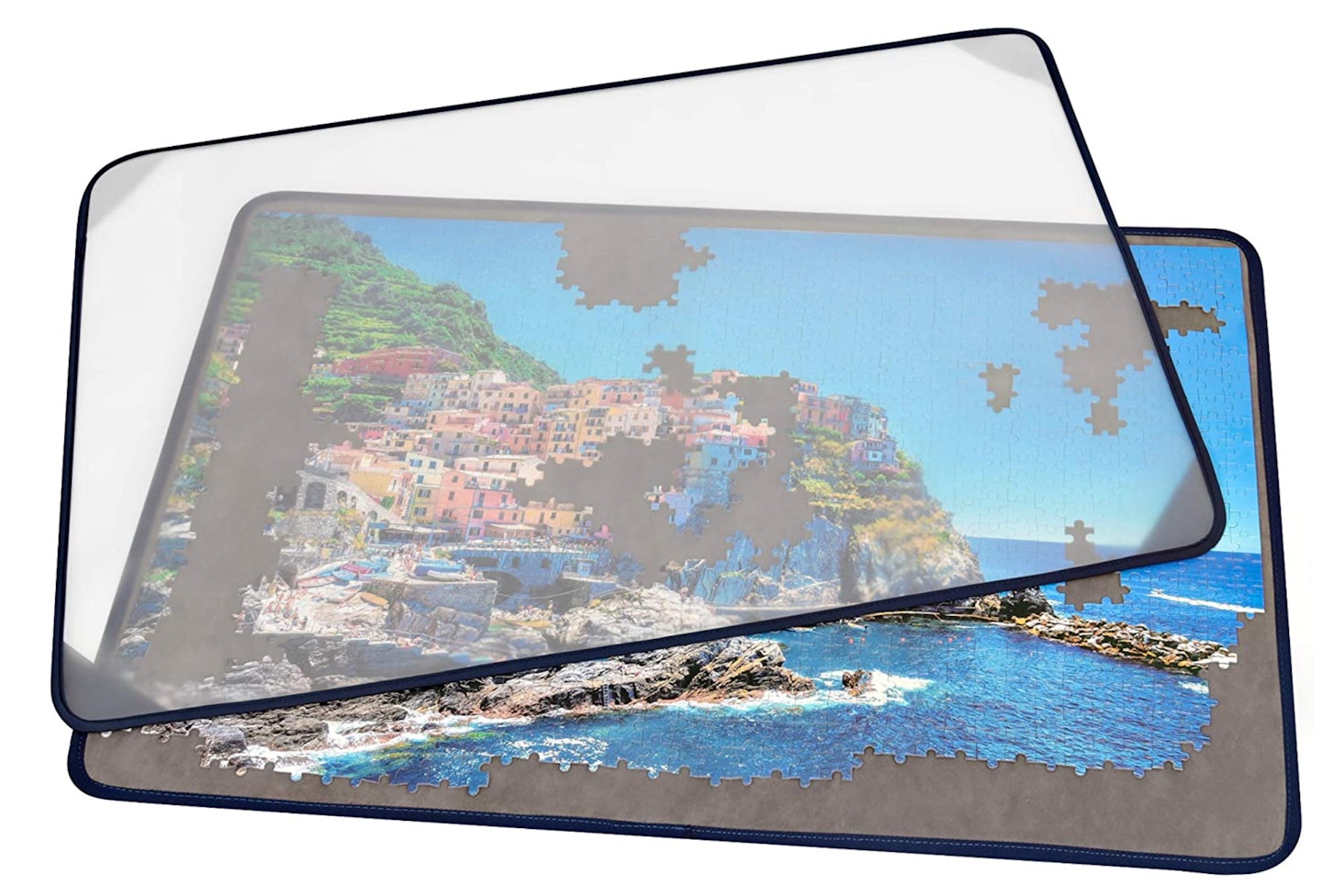 5 of 6
CREDIT: amazon
Tektalk Jigsaw Puzzle Board Portable Puzzle Mat with Puzzle Dustproof Cover
This portable puzzle board is lightweight and thus easy to be moved around, allowing you puzzlers to enjoy puzzle fun from your sofa, bed, dining table or floor. The flannelette cover keeps your pieces in place while transporting.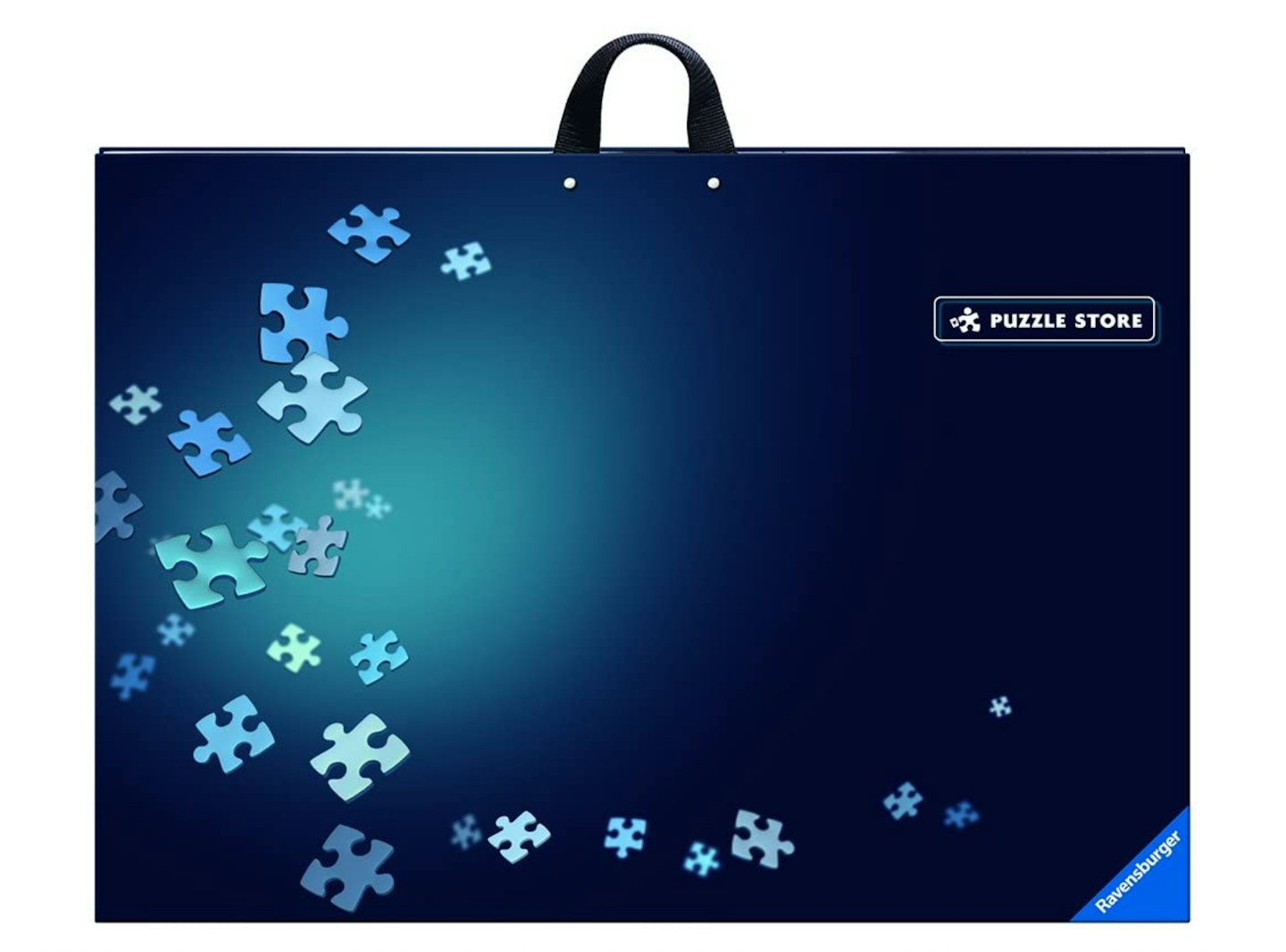 6 of 6
Ravensburger Puzzle Storage for Up To 1000 Pieces
This simple carrying organiser is super sturdy and will protect your puzzle pieces to prevent any damage. Measuring 30" x 22" x 1" this puzzle storage case with handles is big enough for a project piece, featuring a five-compartment sorting tray and 27" x 20" removable assembly board.