Call the Midwife series 7 cast!
Series 7 of Call the Midwife is set to start in January 2018 after the Christmas special and we can't wait!. Here's what we know about who's leaving, who's staying and what's in store for favourite characters including Sister Julienne and Sister Monica Joan.
Watch the trailer for series 7 of Call the Midwife
We're SO excited!
Who's leaving Call the Midwife?
It's been confirmed that Bryony Hannah, who plays troubled nun Cynthia Miller, Emerald Fennell and Kate Lamb (Patsy Mount and girlfriend Delia Busby) have all quit the series ahead of its seventh run.
Emerald Fennell, is said to be leaving the show temporarily to play Lady Ada Lovelace in ITV's royal drama Victoria after her character departed at the end of season six to take care of her terminally ill father in Hong Kong.
Patsy's lover, Delia, is also to be written out of the show. Writer Heidi Thomas had previously revealed that Patsy and Delia's love story is not over, saying that Emerald would be taking some time away from the series to work on other projects.
We're not sure how Sister Mary Cynthia will depart the show, but the BBC have insisted that none of the characters are to be killed off, meaning they could be returning in the future...
New faces
Actress Leonie Elliott will join the cast as elegant and witty Lucille Anderson, the first West Indian midwife to feature as a regular character in the show. Lucille's arrival reflects how Caribbean nurses supported the growing NHS in the 1960s. Leonie who previously starred on Lenny Henry's BBC1 drama Danny and the Human Zoo can be seen on-screen in early 2018, when the show returns.

Former Eastenders actress Anita Dobson will guest star in this year's Christmas Special where the midwives experience the coldest winter for 300 years!
What's in store for our favourite cast members?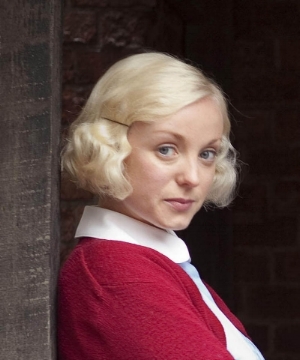 At the end of series 6 Trixie (Helen George) found love with the dashing dentist Christopher Dockerill. Ever the charmer, Trixie hit it of with Christopher's daughter Alexandra, bonding over crushed raspberry nail polish and a trip to Boots. The dentist seems totally smitten with Nonnatus House's independent woman – could the duo follow in Tom and Barbara up the aisle?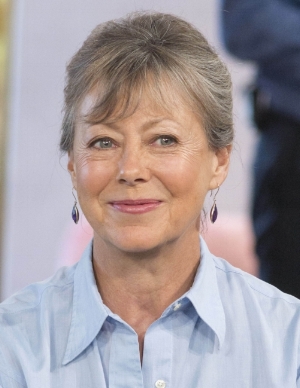 After having her position threatened in series 6 Sister Julienne is back where she belongs at the head of Nonnatus House. In an interview back in January actress Jenny Agutter described how shocked and upset she was to find out that her character had been demoted! But how will Sister Julienne cope with the loss of Sister Mary Cynthia and the fast-changing world of 1960s Britain?
Nurse Barbara
Newlyweds Barbara and Tom will be moving in together and getting used to married life. We know they won't be having a baby any time in the near future thanks to Barbara's comical adventures with the diaphragm, but will they get their happily ever after and enjoy marital bliss as they make the transition from boyfriend and girlfriend to man and wife?
Shelagh Turner
It was all change for the Turner family at the end of season 6. They moved house and Shelagh gave birth to a baby boy. How will their children Timothy and Angela cope with their growing family?
Could this be her last series?! We hope not but actress Judy Parfitt recently confessed the show's series 6 finale could be her last time playing character Sister Monica Joan. In a new interview with the Daily Star the star explained that her health could jeopardise her future on the series.
Judy said: "I've been very fortunate so far. As of this moment I may be a big age, but physically I don't feel it. But that could change tomorrow."She continued : "I don't plan. Who knows…
"I might be dead by the time we film the next series. I can't say what my intentions will be."