An ice bath may not be the first thing that comes to mind when you think of taking care of yourself, but the benefits of these cold water therapy tubs are truly extraordinary. Self-care can come in many forms. From painting your nails, meditating, baking or taking an ice bath, it's just one of many things we can do for our mindfulness...
If you're looking for new ways to keep your mind, body and soul in top shape, then you may have heard of cold water therapy. Many celebrities such as Joe Wicks, Lady Gaga and Russell Brand are taking a plunge into ice baths, as it benefits not only your body but your mind and nervous system as well.
Black Friday deals on cold water therapy tubs
We interrupt the regularly scheduled content to let you know that although Black Friday is over, there are still plenty of discounts to take advantage of, including a whole host of Black Friday deals on cold water therapy tubs. Want to grab a bargain? These are the retailers that still have the best deals live, or keep scrolling to continue reading our buyer's guide.
Shop the best cold water therapy tubs Black Friday deals: John Lewis | Amazon UK
• Save 36%: Ice Bath Outdoor Recover Tub by Ice Frontier, WAS £109, NOW £69.99
• Save 23%: Intex 6ft x 20in Easy Set Swimming Pool, WAS £23.35, NOW £17.89
• Save 26%: Polar Recovery Tub, WAS £114.99, NOW £84.99
• Save 34%: SMONTER Portable Ice Bath for Athletes and Adults, WAS £49.99, NOW £32.99
However, this form of self-care isn't just for celebrities. Not only can you do this at home in your own bath, but you can also purchase cold water therapy tubs at an affordable price. Additionally, some fold away, so they don't take up much room at all. Sounds ideal, right?
Ice baths are also referred to as cold water immersion or cold hydrotherapy. While they're a form of cryotherapy, they're not nearly as extreme. So, if you feel like you're frequently tired, stressed, anxious or a bit down in the dumps, cold water therapy will definitely send a shock through your system.
Best ice and cold water therapy tubs at a glance:
• Editor's choice: Polar Recovery Tub - view on Amazon
• Budget large freestanding cold water therapy tub: SMONTER Portable Bathtub - view on Amazon
• Best inflatable cold water therapy bath tub: Tubble® Royale Inflatable Bathtub - view on Amazon
• Best foldable cold water therapy tub: MCGMITT Adult Folding Bathtub - view on Amazon
The best cold water therapy tubs UK 2023
So, now that you know of the many benefits of ice baths, here are the best cold-water therapy tubs. Whether you are looking for a foldable freestanding bathtub or an inflatable tub, here are our top picks.
Read more...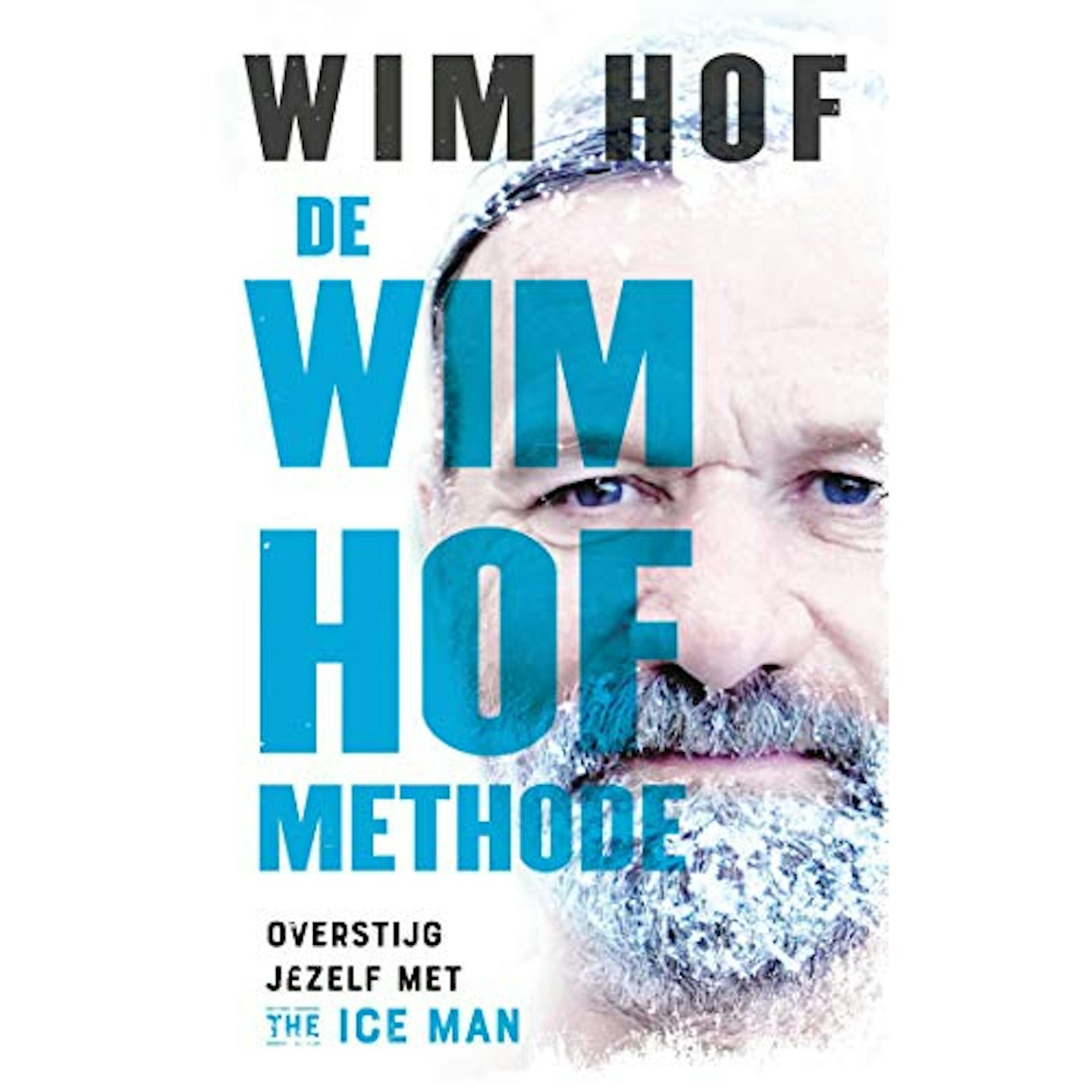 Amazon
Description
If you are interested in cold water therapy and want to learn more, then we recommend Wim Hof's
Budget large freestanding cold water therapy tub
On sale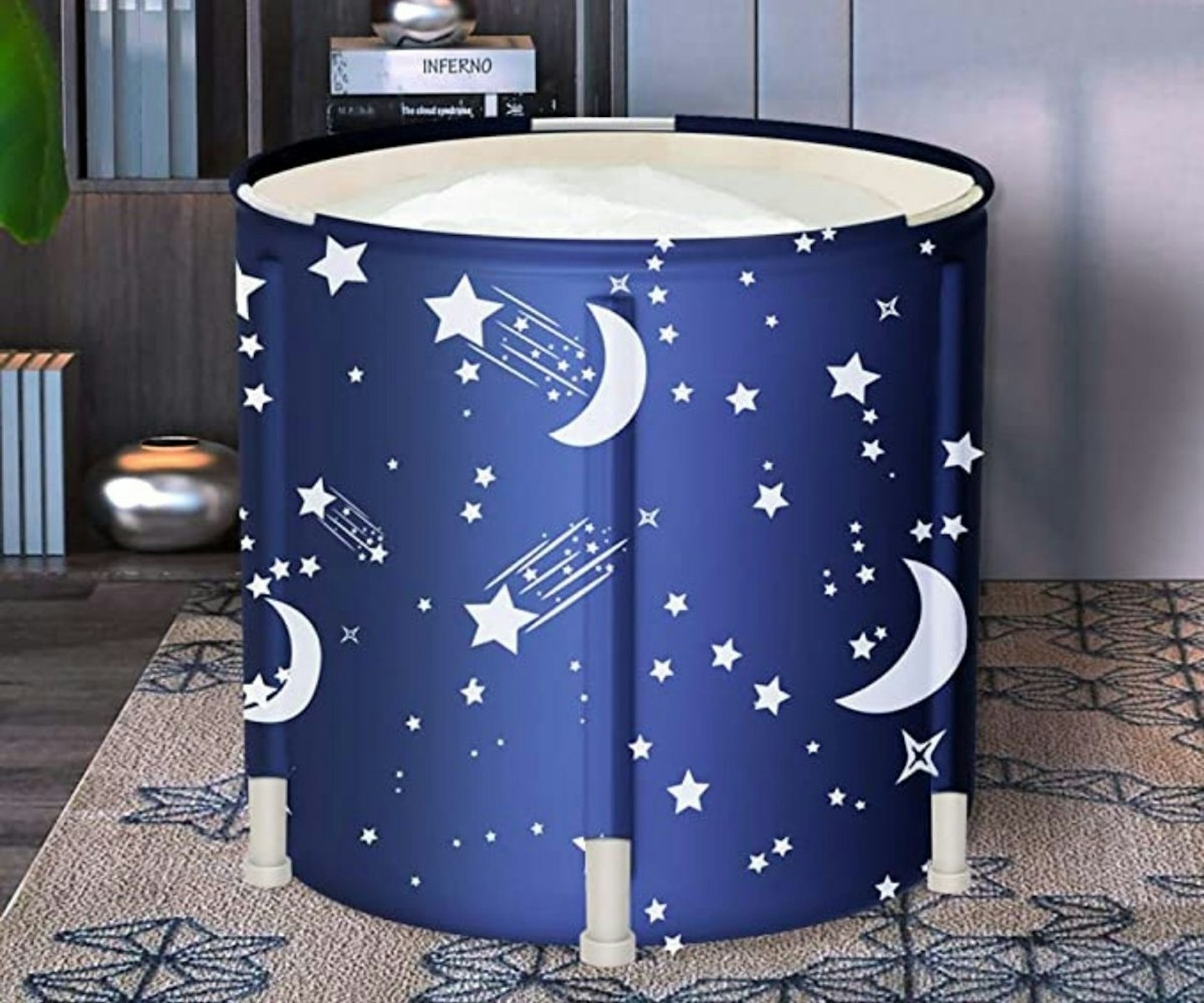 Amazon
Description
This foldable freestanding SMONTER Portable Bathtub is made with three layers of material to keep
Editor's choice
Description
This Polar Recovery Tub is made specifically for your cold water practices. They are easy to clean
Pros
High quality
Made for cold plunges
The rustic best cold water therapy barrel
Description
Ice baths in barrels are the most traditional way to do this practice - and they look fantastic
Pros
Rustic traditional design
Looks great
Best budget standing cold water therapy tub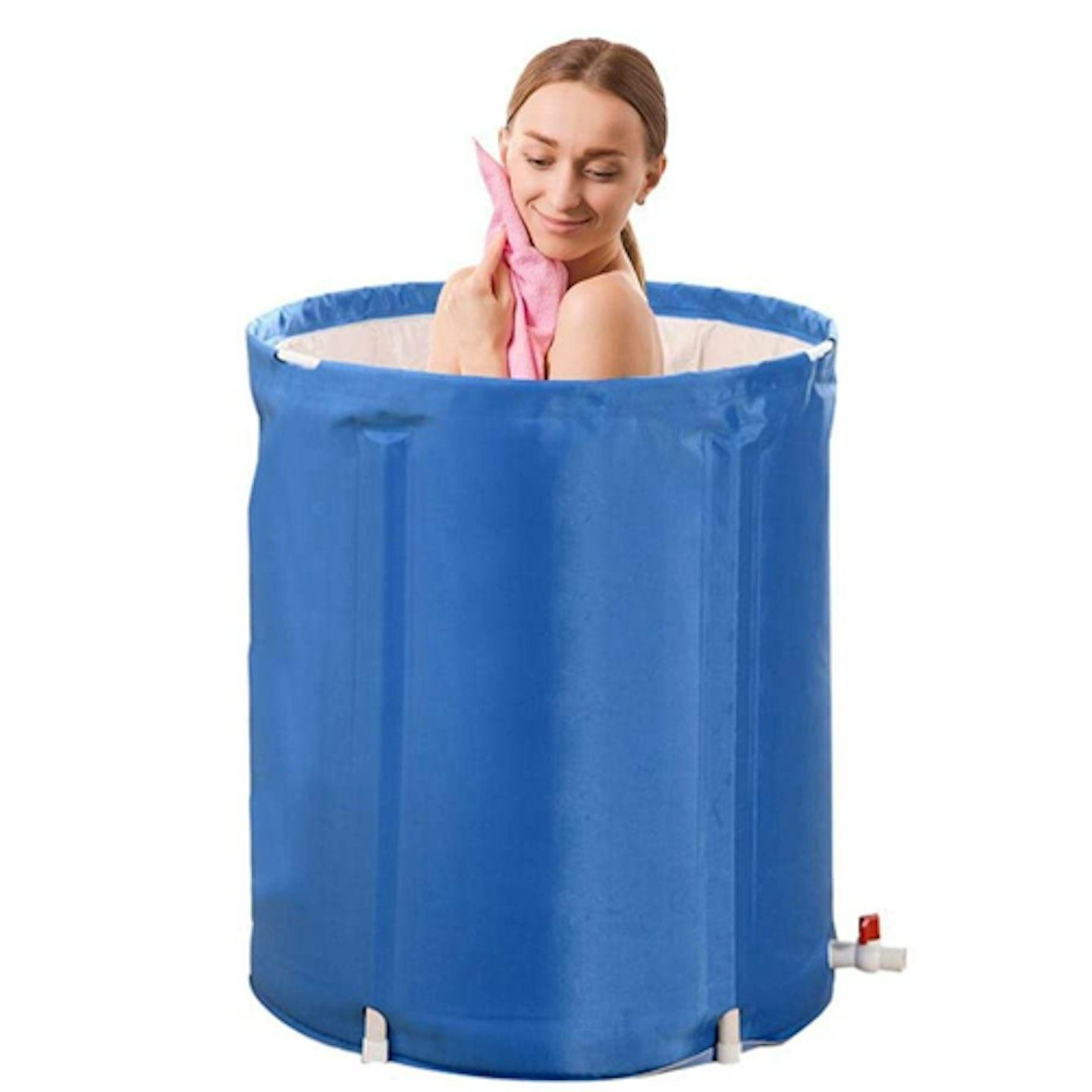 Amazon
Description
This Dynamicoz Portable Foldable Bathtub is made of thick waterproof, and water-resistant fabric
Best foldable cold water therapy tub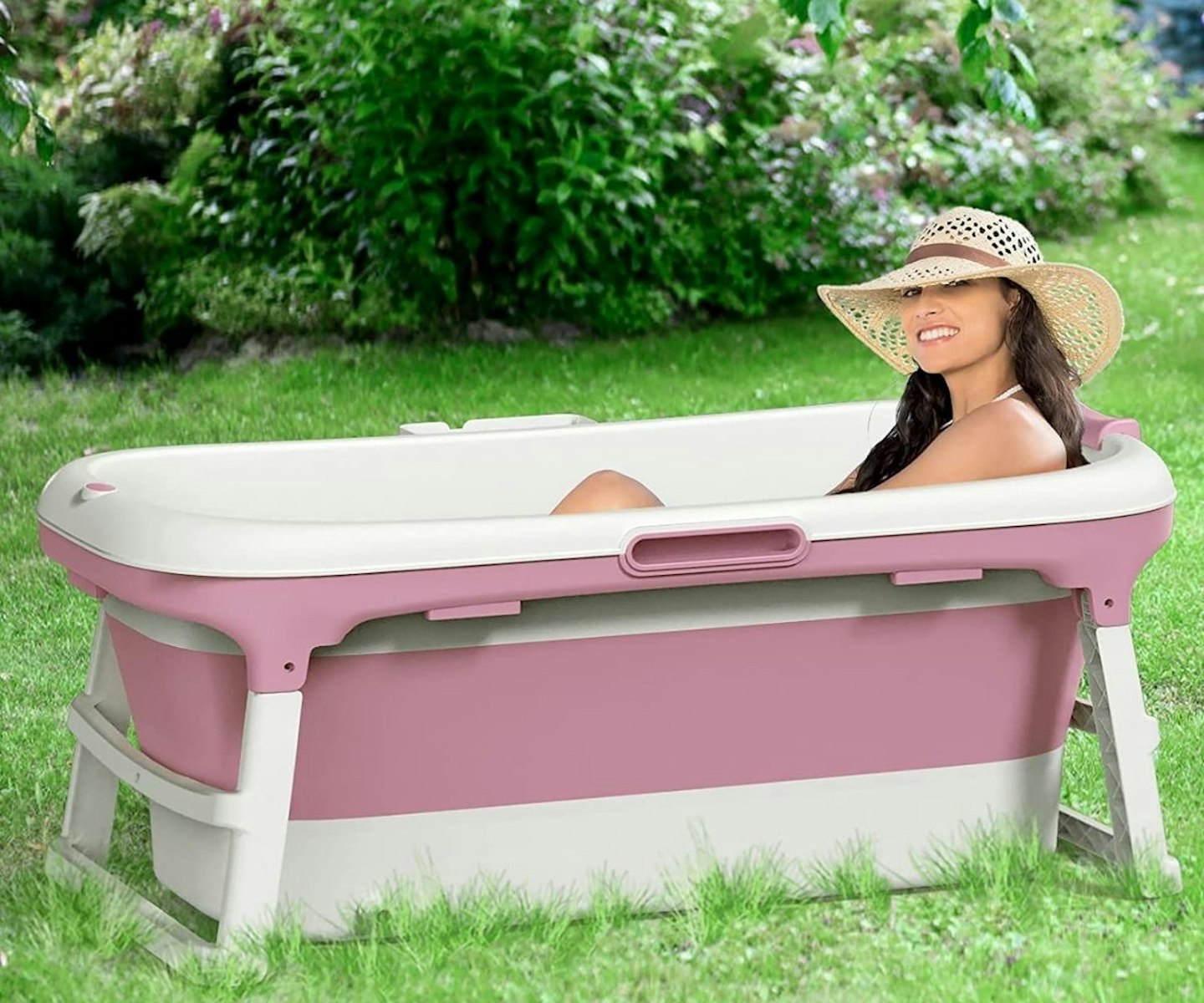 Amazon
Description
The portable foldable bathtub does not need to be inflated. This MCGMITT Adult Folding Bathtub can
Cons
It is quite deep and reviewers say there could be a better way of emptying the water such as a normal plug rather than the pipe 
Best cold water therapy tub with plenty of room
Description
Granted, you'll need a lot of ice to get this to the temperature you need it. Likewise, though,
Pros
Doubles as a paddling pool
Good design
Cons
Better suited to large gardens
Cold water plunge accessories
Best dry robe for cold plunges in nature
Description
Whether you are doing an ice plunge in the tub in your garden or a cold plunge in the sea, you
Pros
Long-sleeved for extra warmth
Oversized fit for changing clothes
Budget dry robe
Description
A good budget option compared to the Dryrobe, this waterproof Aomednx Waterproof Hoodie Poncho has
Pros
Comes in different colours
Waterproof with tooling lining
FAQs
Why do people take ice baths?
Physical recovery: Many athletes take an ice bath after training. It can change how fluids like blood and lymph flow through your body. In this process, your vessels constrict due to the cold and open up after you get out and warm up. Scientific evidence suggests that cold water therapy helps the metabolic waste from your body. All the while, this gets oxygen and nutrients to your muscles. Additionally, ice baths lower inflammation after intense physical exercise, helping with recovery.
Weight loss: Another potential benefit of ice baths is that they could lead to weight loss, as cold temperatures stimulate the activation of brown fat tissue throughout your body. The brown fat encourages your body to produce heat as it burns off white fat. If you are on a weight loss journey, taking regular ice baths prevents the accumulation of excess body weight.
Increased parasympathetic activity: As mentioned above, exposing your body to icy temperatures on a regular basis is known to make you more resilient to stress, anxiety and depression. The cold stimulates the vagus nerve, which leads to an increase in parasympathetic activity. This has amazing effects on many conditions, such as anxiety, depression, and gut and digestion problems.
What does an ice bath do?
According to Dr A. Brion Gardner, an orthopaedic surgeon with The Centers for Advanced Orthopaedics for Healthline, taking a cold plunge can help ease the soreness, burning and aching in your muscles after training sessions. When you expose your body to the cold, it causes the blood vessels to constrict. This reduces inflammation, swelling or other reactions in the body.
Cold water therapy tubs can offer potential mental health benefits. "Most people do not find the ice bath experience to be pleasant at first. It can be frankly painful," says Dr Elizabeth Gardner, MD Yale Medicine sports medicine doctor and Assistant Professor of Orthopaedic Surgery at Yale School of Medicine. "However, this improves with relaxing, focusing on your breathing, and even some distraction. Over time, many people will build up a tolerance for the cold. They will come to find it an essential part of their recovery process."
What are the benefits of ice baths?
According to the Dutch motivational speaker and extreme athlete Wim Hof (aka The Iceman), our skin is never exposed to the natural elements. However, he believes we are built to be stimulated. As there are thermal receptors on the surface of our skin, being exposed to cold water gives us an electrical jolt to the deepest part of our brain.
The cold stimulates our vagus nerve, a part of our parasympathetic nervous system. This controls many crucial bodily functions such as mood, immune response, digestion, and heart rate. When the vagus nerve is activated, it taps into our parasympathetic mode. Then, our breathing and heart rate slow and allows our body to remain in a state of calm.
How to properly take an ice bath
Temperature: The first step is to make sure you have the right temperature. The water should be between 10-15°C. If using a blow-up or fold-down tub mentioned above, you should get some bags of ice and use a thermometer to check the temperature.
How to position yourself: Position your body so that you can fully submerge into the ice bath. Ideally, you want to get your entire body up to your neck submerged in the water in order to reap the full benefits of blood vessel constriction.
Time: The best time to take an ice bath is directly after a workout. After about an hour or so, many of the inflammatory, physiological responses would have already started or finished by this time.
Breathing: Perhaps the most important aspect of taking an ice bath is breathing. It is a central part of the Wim Hof Method, and when he coaches people to breathe properly, he states that "to oxygenate the body, you must keep calm and endure the shock of the cold water."
Wim instructs Joe Wicks on how to take an ice bath. The best method is to take 30 deep breaths, inhale and exhale, and then hold the breath between 1.5 and three minutes before hopping in. You can watch this experience in the video below:
After Joe gets out of the ice bath he ecstatically claims, "I feel alive! It went quite quick, as I was focused on my breath. All I can say right now is that I have never felt so unbelievably alive. I have had cold showers over the past few months and I hated it when I first stepped in. I have been on this path of curiosity to get in the ice bath and feel that cold."
A step-by-step guide to taking an ice bath
Firstly before you go in, you might want to set a timer. Set it for three minutes but only go in for as long as you can manage. Get someone to help you with this if you need the support.
Once immersed in the cold water, it's important to focus on long, slow; steady exhales out of your mouth when you dunk yourself in. Make sure you relax your shoulders and close your eyes.
Are cold showers the same as ice baths?
While it's not quite the same experience as submerging yourself in icy water, you can still get some of the effects by taking a cold shower. While cold showers were often talked about before, it was Wim Hof, aka the Iceman, who really started the cold shower movement.
Some benefits of cold showers include reduced stress, higher levels of alertness, more robust immune response, increased willpower, and weight loss. Immersing yourself in icy water "brings balance to the hormonal system," he states in a video tutorial on his website, where you can take online courses in the Wim Hof Method.
Here is a video of Wim Hof explaining why you should take cold showers every day and the benefits
Wim Hof advises gradually building up the duration and intensity of your cold shower. If you have no prior experience with cold showers, start with a regular shower and finish the last 30 seconds cold. You quickly notice that you are able to tolerate the cold more over time.
How long should your ice baths be?
To reap the benefits of an ice bath, medical experts recommend that you spend around three minutes in the ice bath. You shouldn't spend any more than 10-15 minutes as you may be at risk of getting hypothermia. Start with two or three minutes at first and see how you feel after the first attempt.
When it's time to come out, shake out your body and make noises if you need to release. Afterwards, you will be feeling sharp and alive.
Ellen Kinsey is a Senior Health & Wellness Product Writer for Yours, specialising in natural health and beauty. She lives and breathes all things food, travel and wellness.