There are a lot of Christmas dinner essentials to remember for the big meal, but it's important not to forget those all-important side dishes and trimmings such as bread sauce, gravy and of course, cranberry sauce.
Commonly served as a condiment with Thanksgiving dinner in America and with Christmas dinner here in the UK, the sharp tang of this festive dish helps cut through the lovely rich meat served. We also love spreading it in a sandwich stuffed with leftover turkey and Christmas stuffing too to make the perfect boxing day lunch.
While you can of course simply buy a jar of cranberry sauce at your local supermarket, it's actually very quick and simple to make your own at home that will taste even more delicious and impress your dinner guests. That's why we've got five cranberry sauce recipes for you to choose between for the finishing touch to your Christmas dinner.
Classic cranberry sauce recipe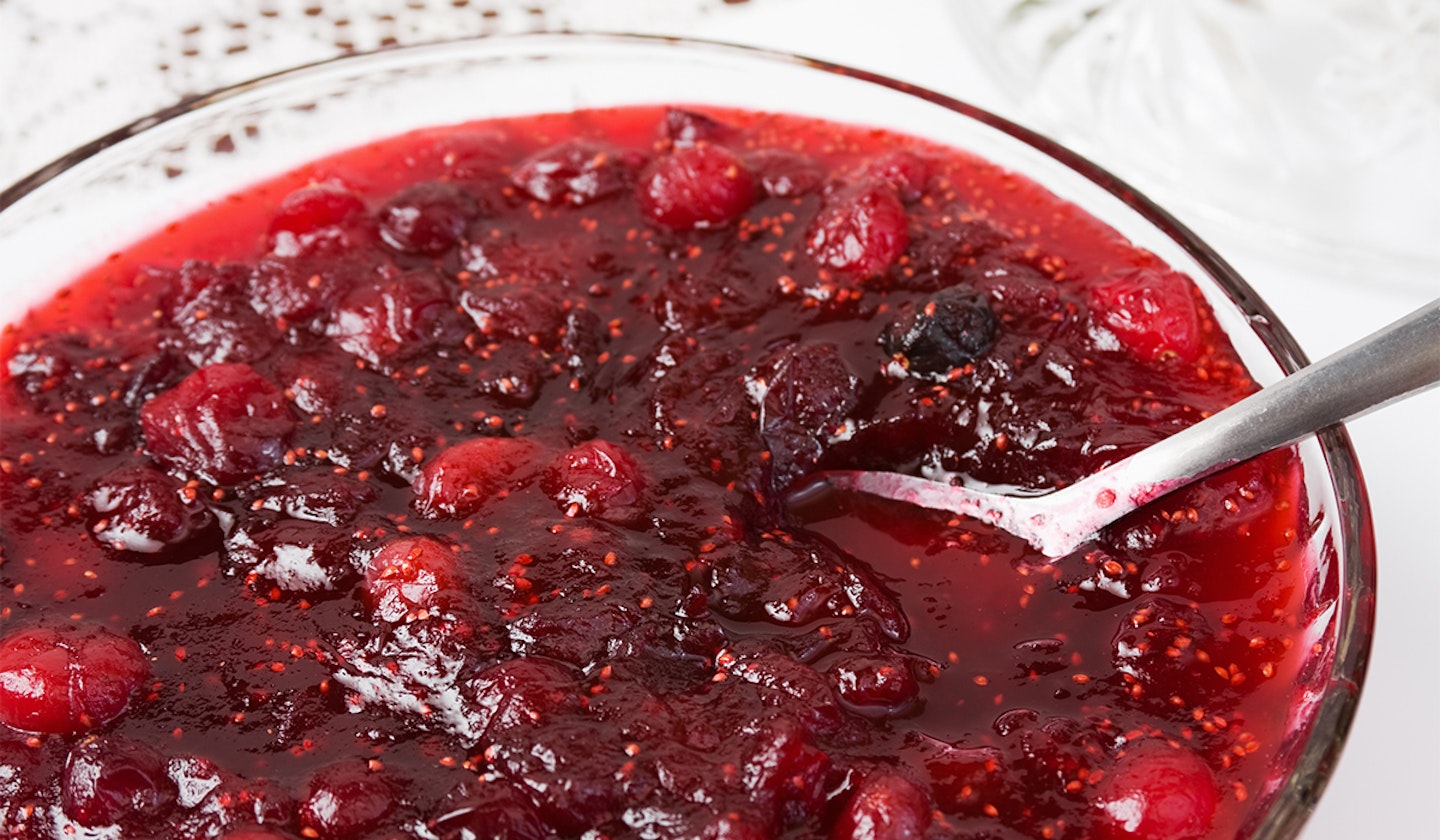 This cranberry sauce recipe from Waitrose requires just four ingredients plus a pan of cold water and will be finished in less than half an hour.
Serves: 8
Total time: 25 minutes
Ingredients
250g fresh cranberries
1 Juice and finely grated zest of orange
100g light brown muscovado sugar
4 tbsp port (approx. 3-4 tbsp)
Method
Place the cranberries and the juice and zest of the orange into a small pan with 150ml cold water to cover. Bring to the boil, then simmer gently for 10 minutes until the cranberries have softened and started to burst.
Add the sugar and port, and stir until the sugar has dissolved. Simmer for a further 5-7 minutes until the sauce has thickened. Transfer the sauce to a small bowl and serve warm or cold.
Cranberry, port and orange sauce recipe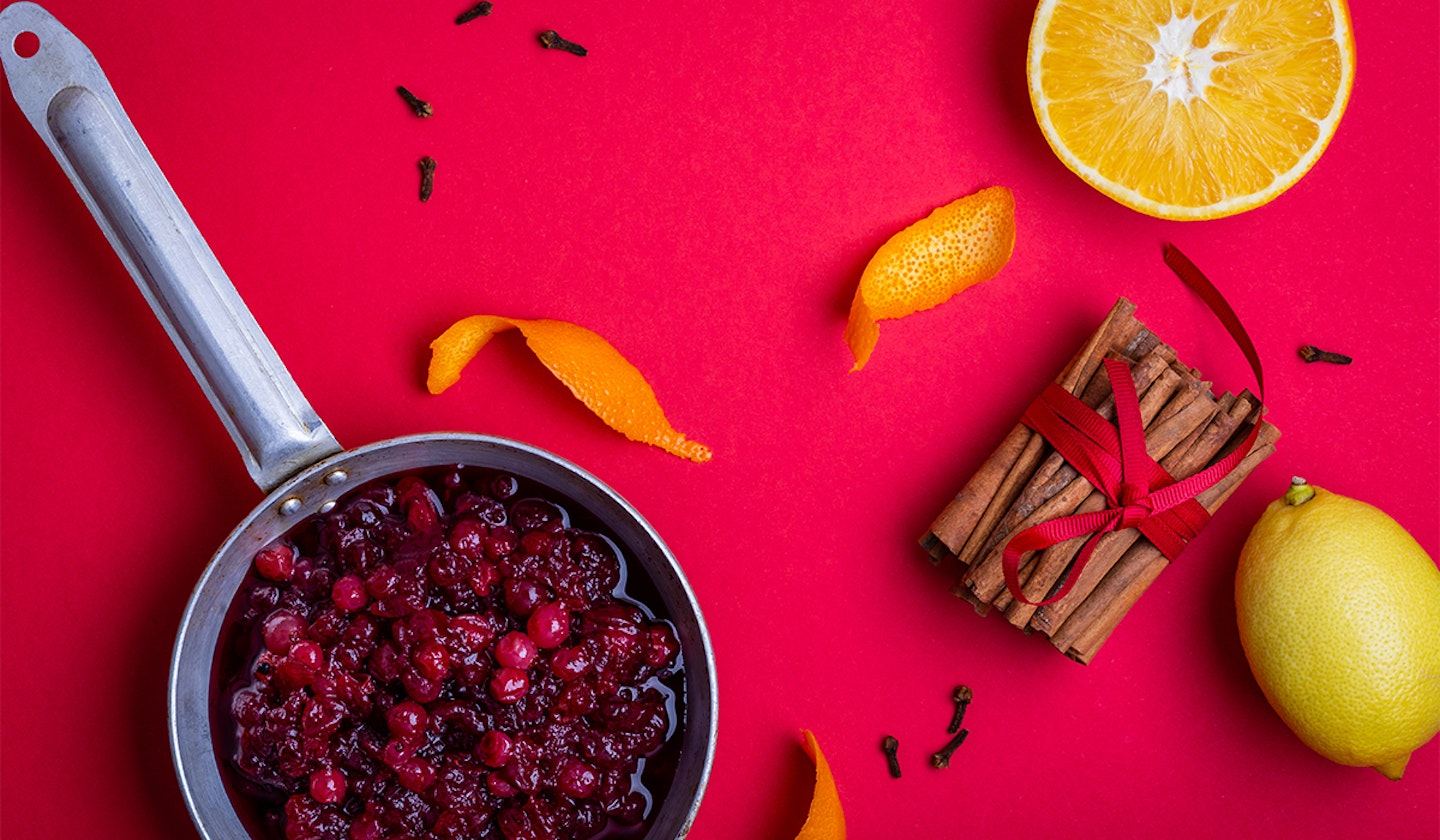 A cranberry sauce that is strictly for adults, this version from The Happy Foodie is fresh, tart and deliciously boozy with an orange-scented aroma.
Orange ginger cranberry sauce recipe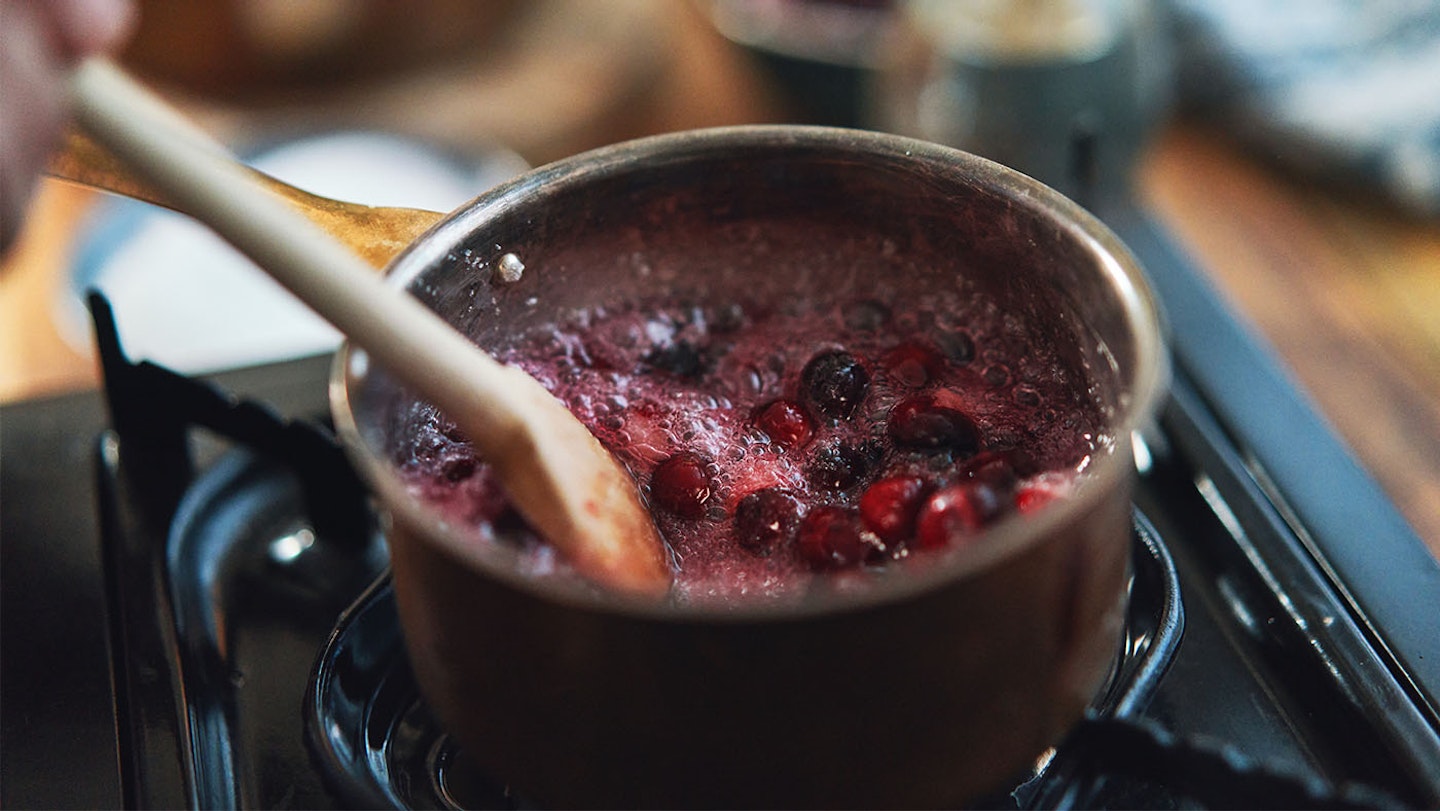 Infused with fresh orange juice, sugar, ginger, and cinnamon, this homemade sauce from Just One Cook Book bursts with bites of sweet, tangy cranberries!
Apple and cranberry sauce recipe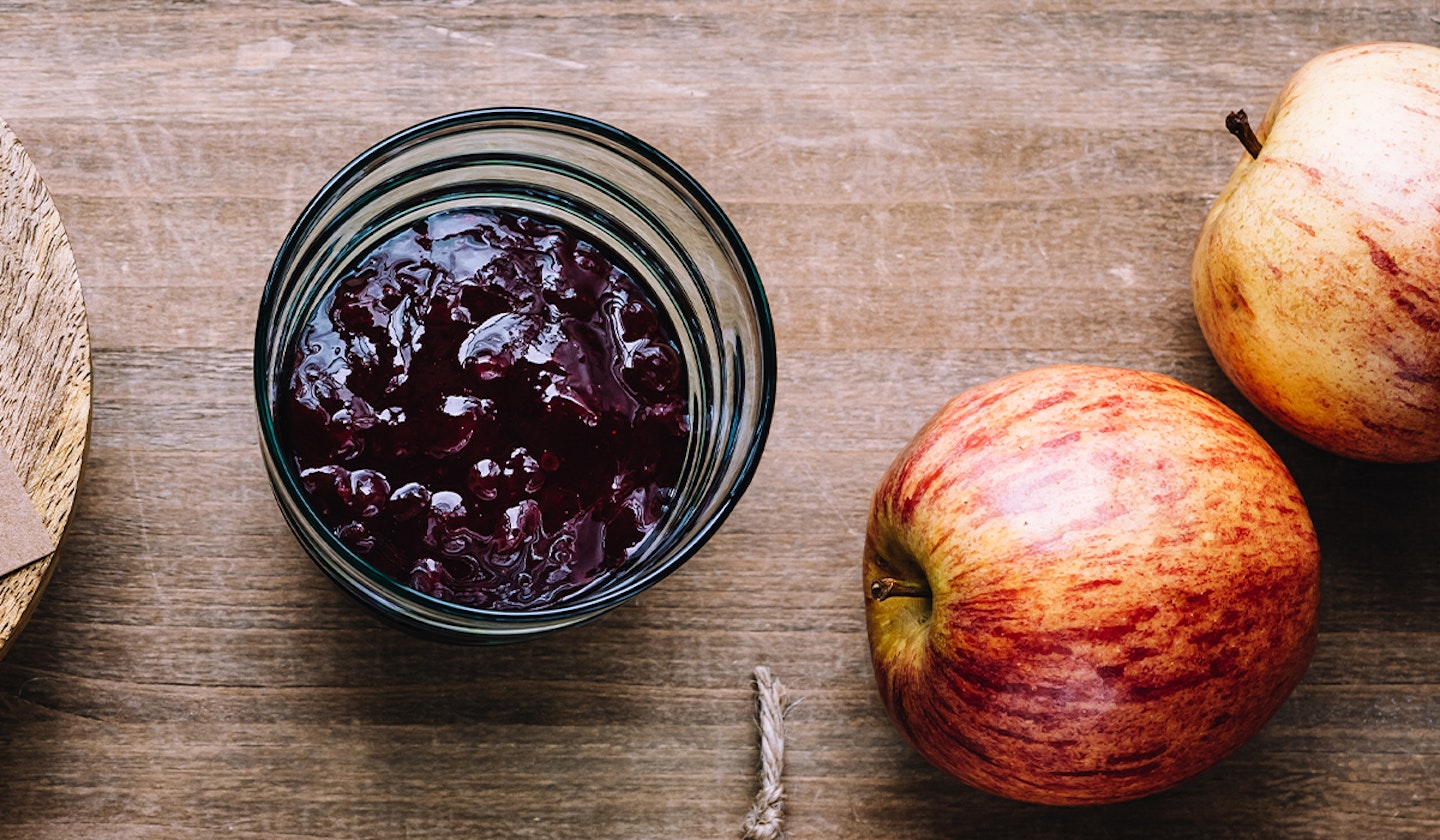 For his version of cranberry sauce, in this recipe, Jamie Oliver adds a hint of apple to make this cranberry sauce the perfect partner for goose and duck, as well as turkey.
Mulled wine cranberry sauce recipe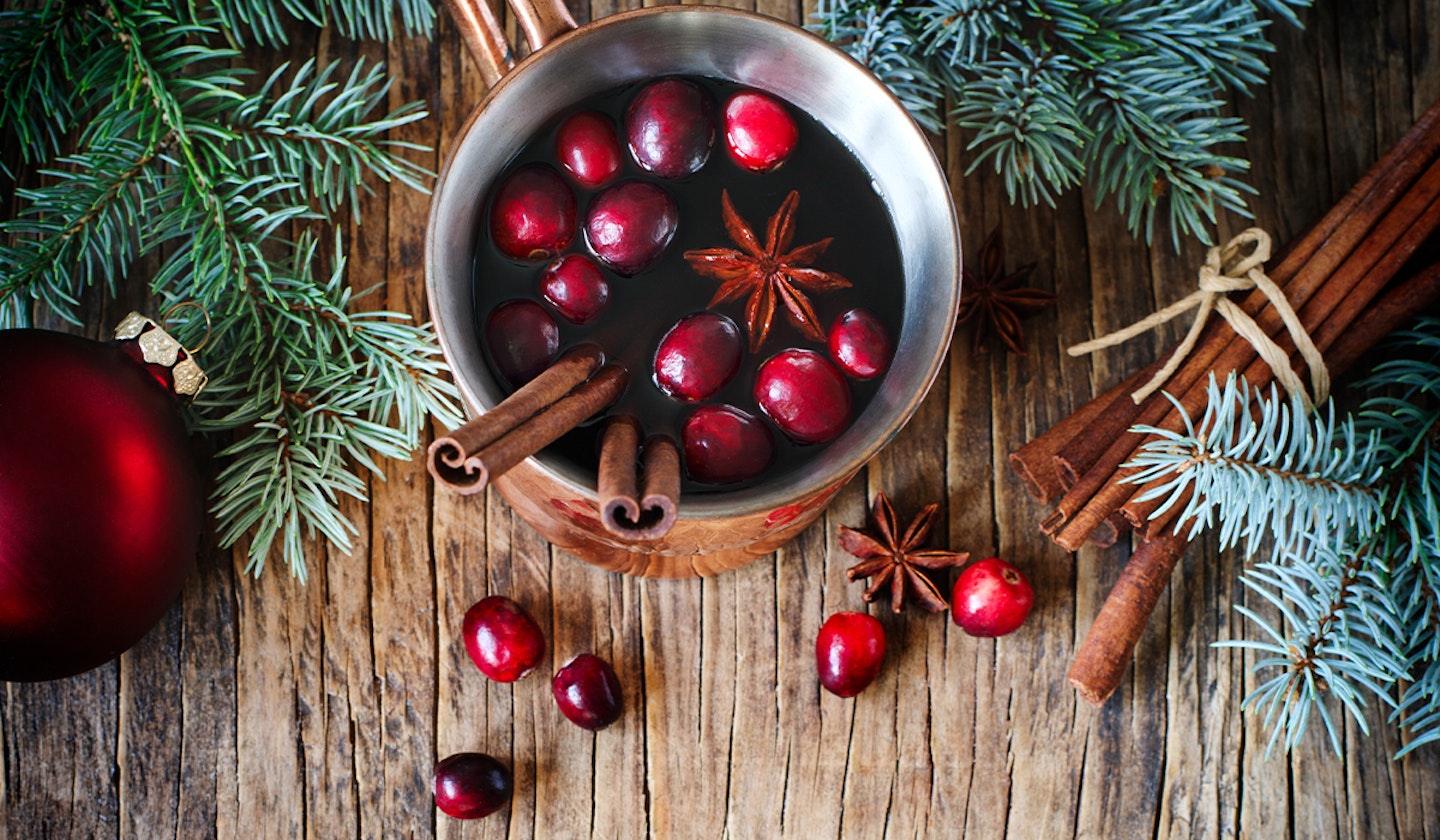 Who doesn't enjoy a glass of mulled wine? Well, now you can enjoy it in your cranberry sauce! Amana from Striped Spatula combines fresh cranberries with red wine and fragrant spices for a rich sauce you're bound to love.
Maple cranberry sauce recipe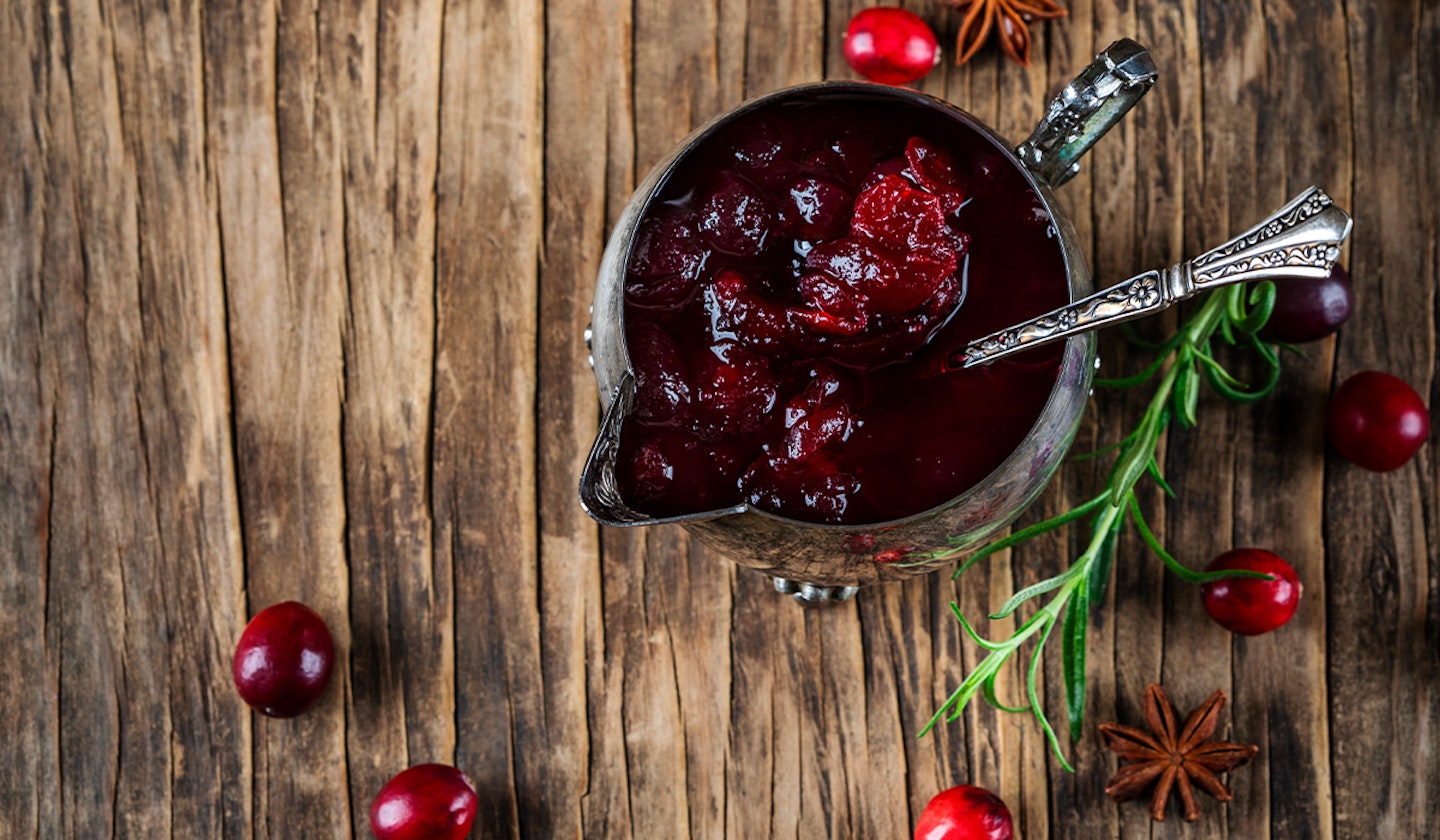 If you fancy something a little sweeter, this recipe from Two Peas and Their Pod uses some festive maple syrup in the cranberry sauce to sweeten things up a tad and balance out the tartness of the cranberries.
Orange and lime cranberry sauce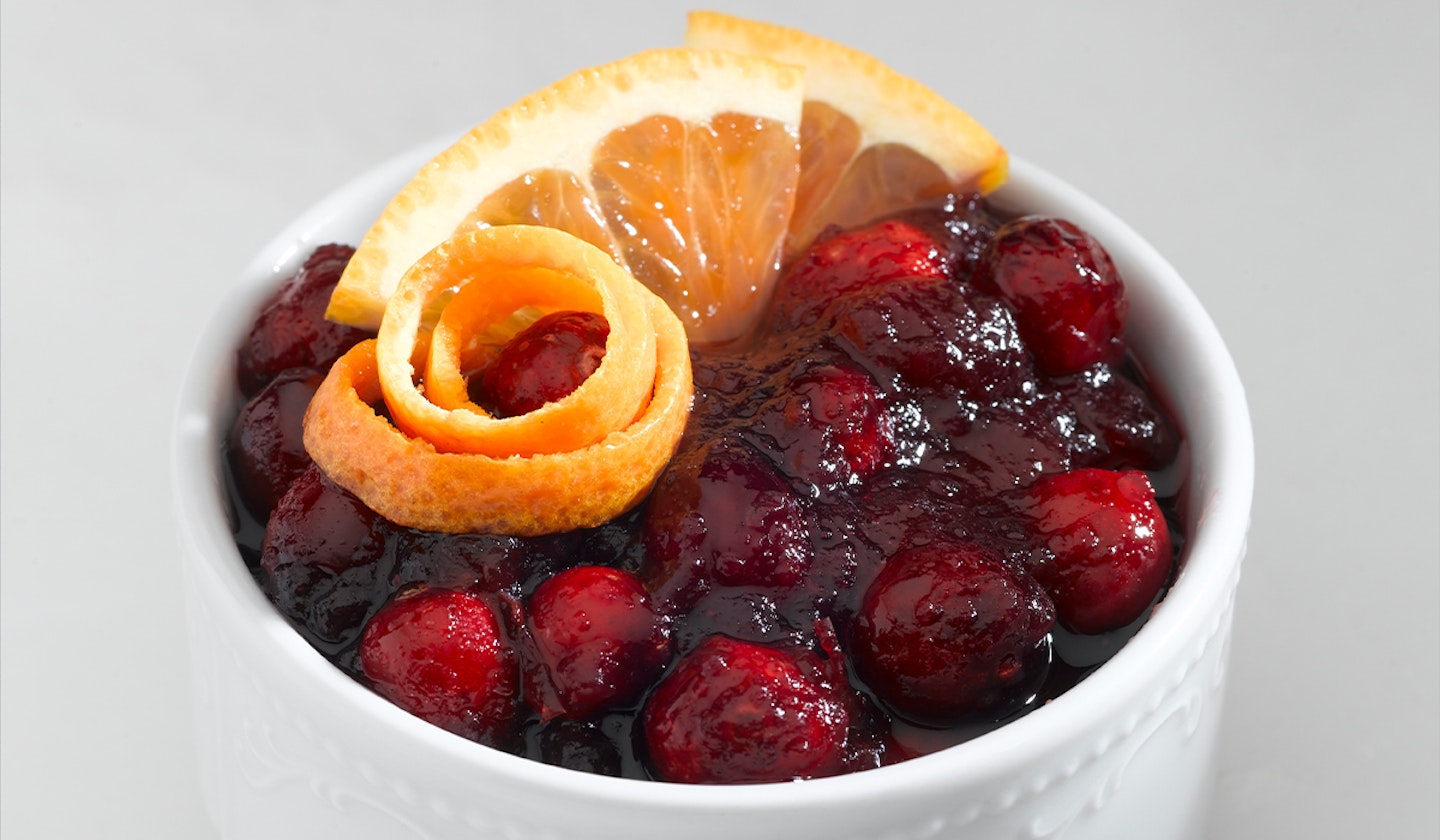 For a citrus twist using oranges and limes, try this fruity orange and lime cranberry sauce recipe from Punch Fork which can be prepared ahead of the big day.
Slow cooker cranberry sauce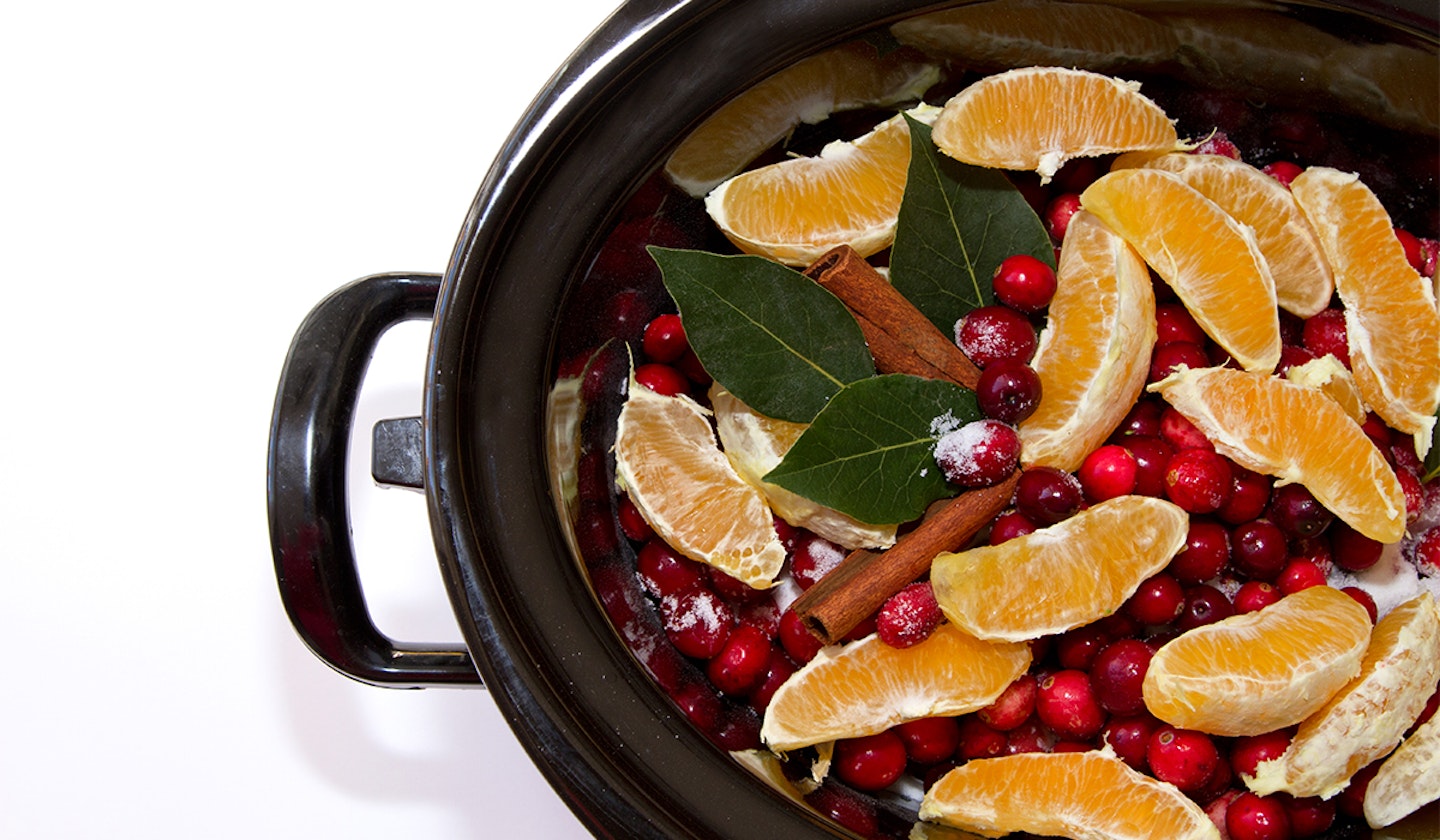 Stove space is everything at Christmas so if you want to save some space and avoid using another pan, then you might want to try cooking this cranberry sauce in the slow cooker from Gimme Some Oven over a three hour period.
Cranberry and pomegranate sauce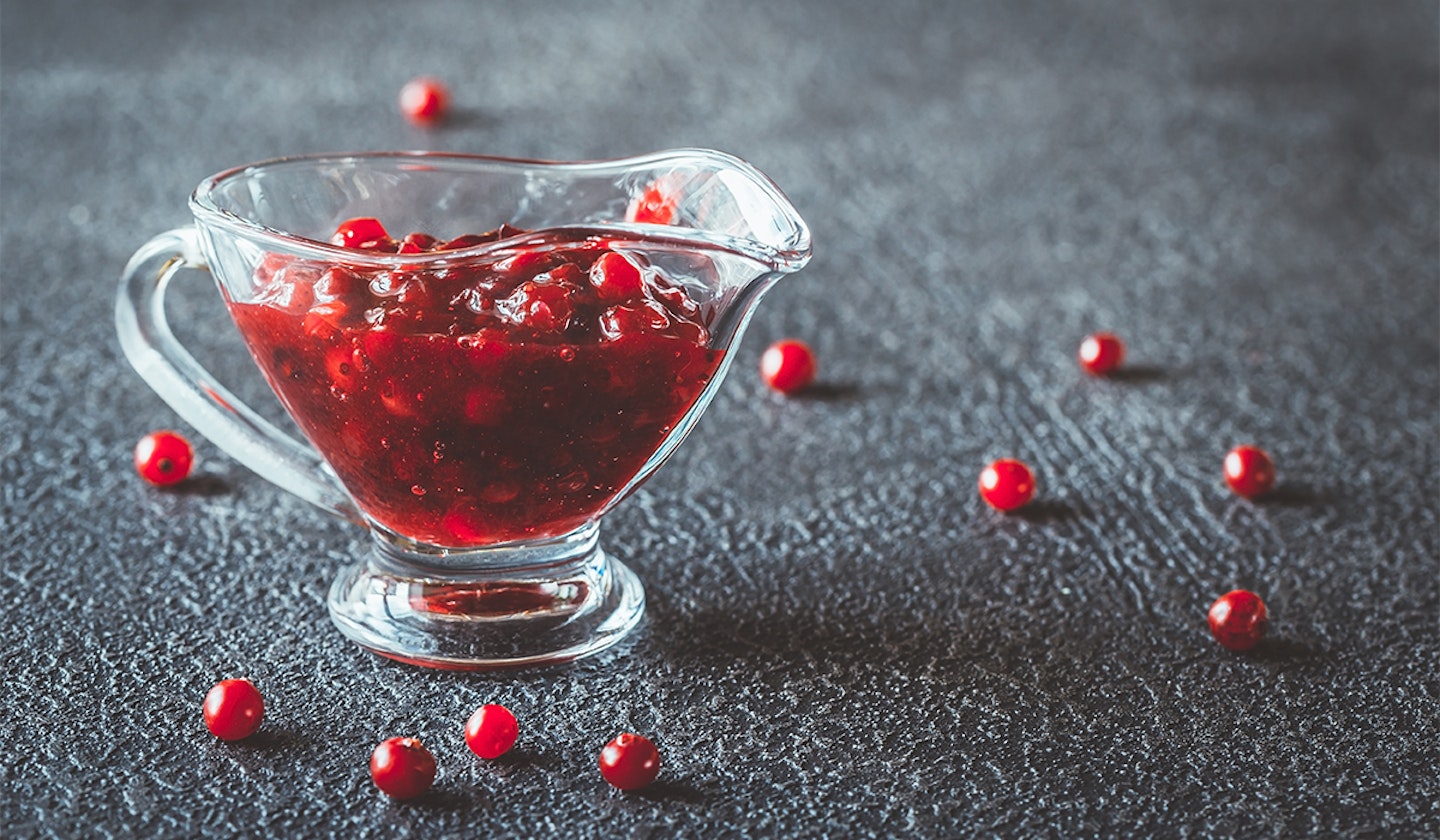 This recipe from BBC Good Food uses pomegranate juice to add a different dimension to the sauce and we love the fact you don't have to mess around removing the seeds from the pomegranate fruit.
Cranberry sauce with gin and rosemary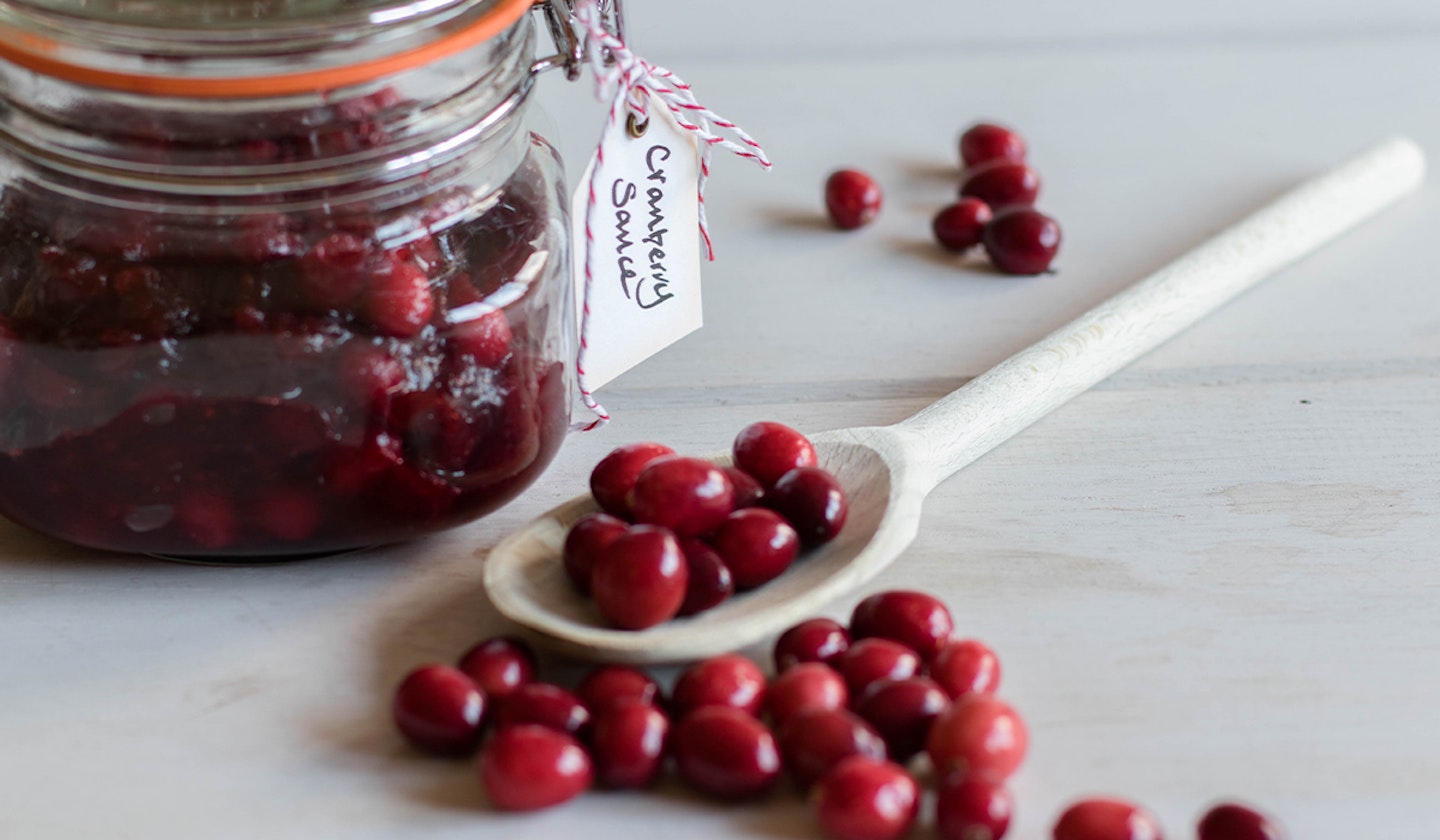 For a boozy and fragrant cranberry sauce try this fun recipe from BBC Good Food. It's ideal for gin lovers and is easy to make.
Cranberry sauce with port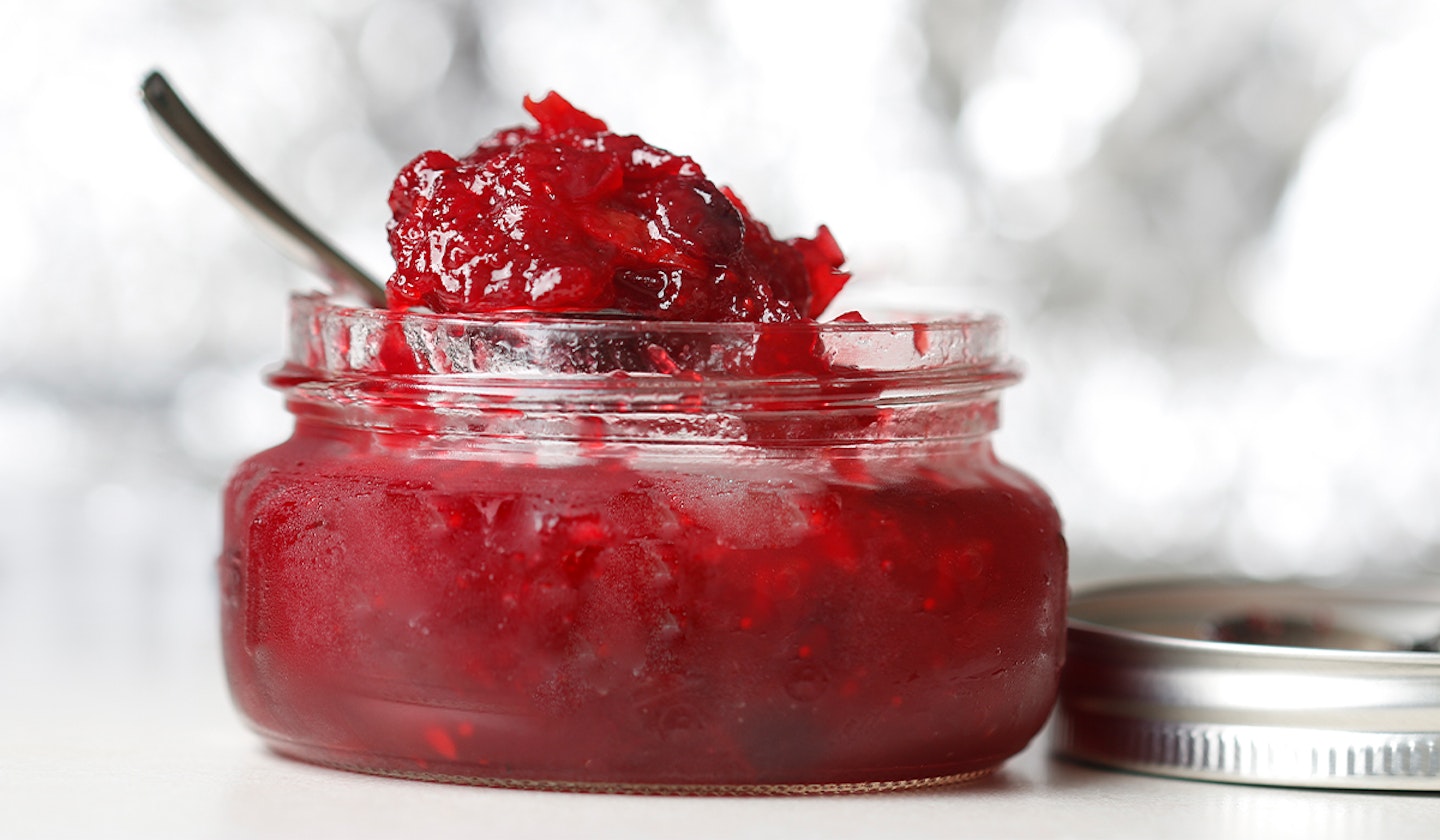 Add some festive richness in a super subtle way with this cranberry and port sauce recipe from Kitchen Sanctuary.
Pear and cranberry sauce
Another way to add some sweetness to mellow the tartness of the cranberry is to add some seasonal pears to your sauce with this pear and cranberry sauce recipe from Waitrose.
Cranberry and cherry sauce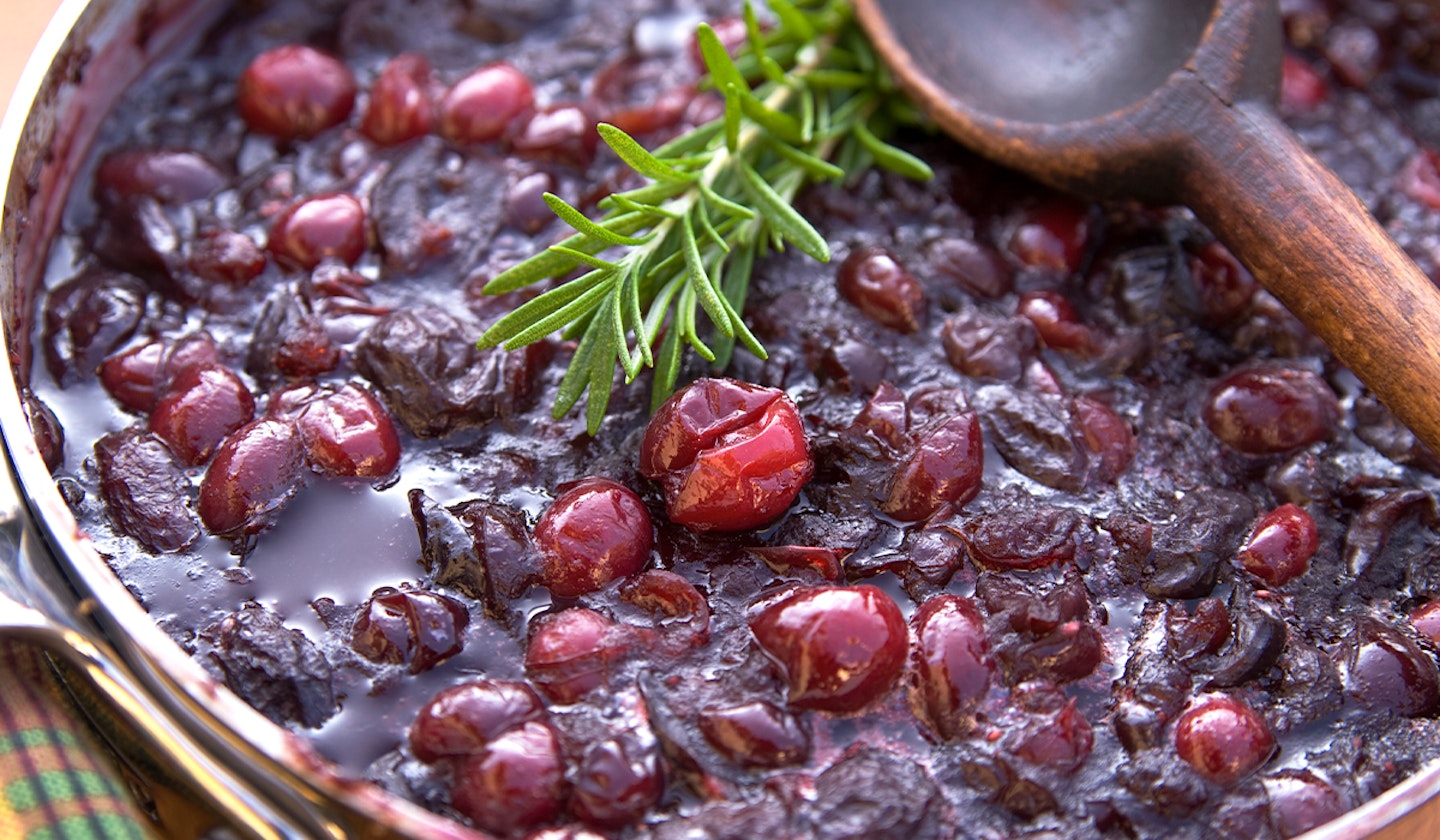 This cranberry and cherry sauce recipe from Taste of Home works beautifully alongside turkey, pork or ham at this time of year and is another way to add some seasonal sweetness to your sauce.
Cinnamon cranberry sauce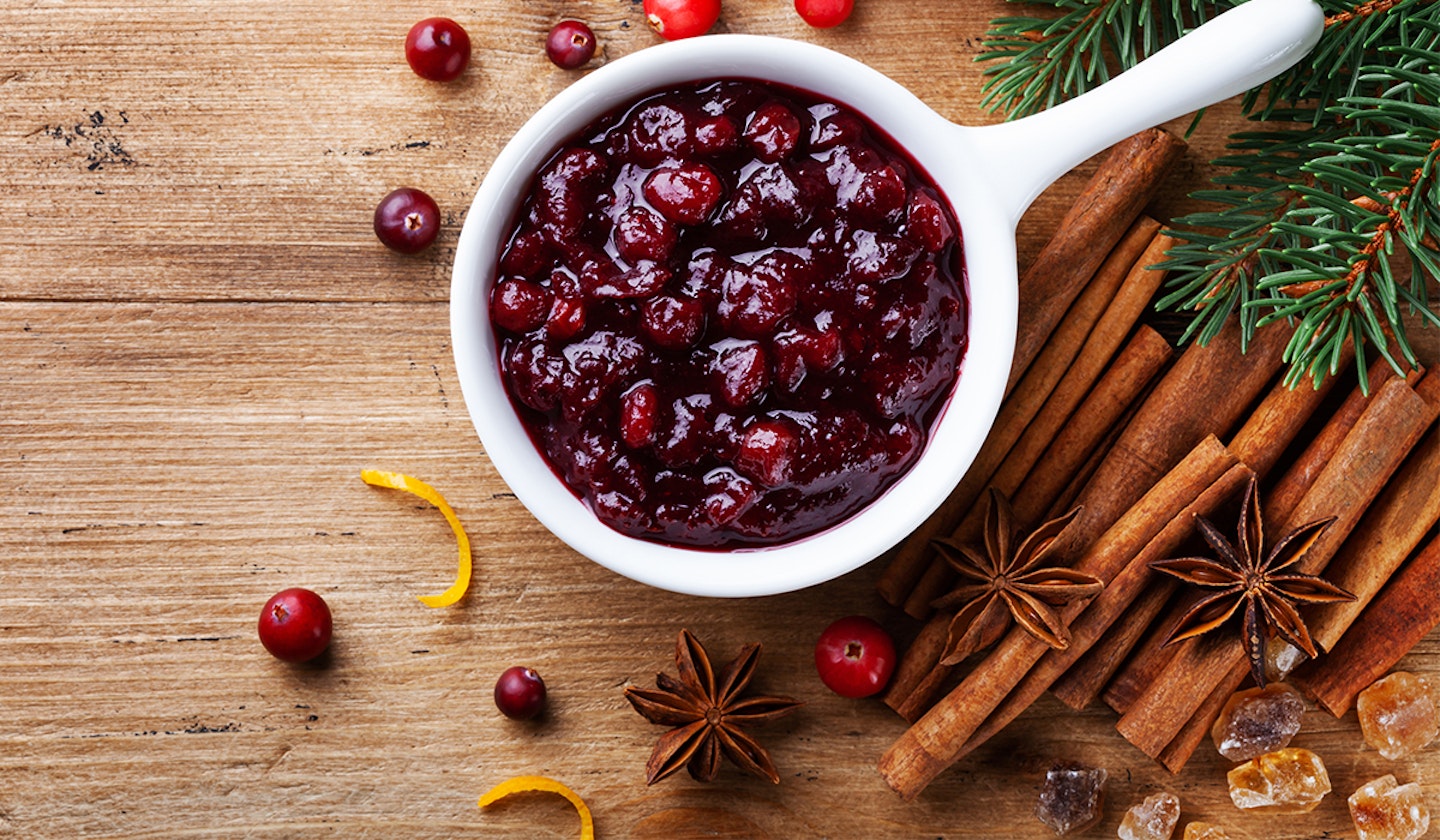 Nothing says Christmas like a dash of cinnamon and it pairs lovely with a cranberry sauce. This cinnamon cranberry sauce recipe from Cookin Canuck takes just 15 minutes to throw together.
Pineapple cranberry sauce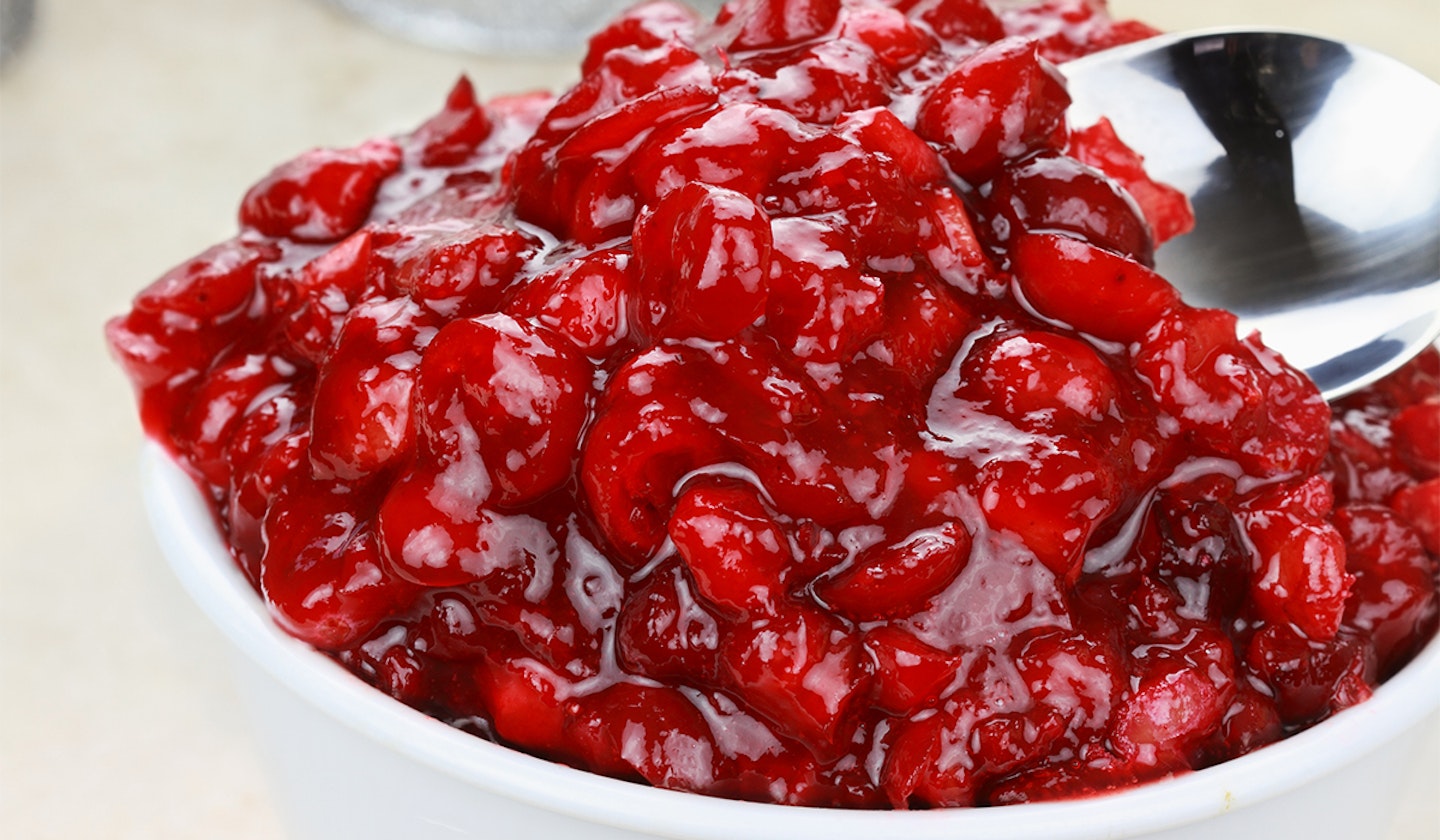 For a tropical twist, add some pineapple to your cranberry sauce with this pineapple and cranberry sauce recipe from Food.com.
What to do with leftover cranberry sauce
Here at Yours, we can't stand food waste so we're always looking for ways to minimise our waste and that includes with sauces too. Luckily, there are many ways to use up your leftover cranberry sauce in the days following Christmas at mealtimes throughout the day.
At breakfast time, cranberry sauce can be poured over pancakes, stirred into porridge, spread over toast or a muffin or mixed in with your morning yoghurt to add some sweetness.
For lunch, cranberry works well in your leftover boxing day sandwiches, whether you're having an everything sandwich full of all the leftovers from Christmas dinner or you're enjoying some leftover cheese from the cheeseboard. Simply smear some cranberry sauce on the bread along with your butter before enjoying or toasting.
It also works well as an accompaniment to salad if you fancy something lighter or instead of burger relish on a festive burger bun. You may also want to use it to glaze some meat for a sweeter twist.
Features & Reviews Editor Emily Gilbert has been a journalist since 2016 and has worked across a variety of specialist and lifestyle brands both in print and online. Specialising in travel content and product reviews, Emily is the first to know about all the exciting new releases, her favourite being gadgets for the home.
To enjoy more regular stories just like this, become a Yours subscriber and become part of our fun and friendly community of like-minded readers.