A limited-time offer at Currys this Black Friday brings the best-selling RING Video Doorbell Pro 2 Doorbell down to just £149.99, saving £69. It's easily one of the best Black Friday deals available this month. And even though Black Friday is now over, some great deals are still live this Cyber Monday.
For us, it's an unbeatable Black Friday deal that adds an extra layer of security to your home - it's reliable too, as one of the best smart doorbells you can buy.
Act fast to snag the 30% discount. We have also included some more Ring doorbell deals, including a bundle which is perfect for those who suffer from hearing issues.
Description
This RIing Video Doorbell Pro 2 is a premium, hardwired smart doorbell equipped with advanced
Description
The Ring Video Doorbell 3, paired with the Ring Chime by Amazon, is a game-changer for those with
3. Ring Video Doorbell (2nd Gen) - Venetian Bronze
Description
The Ring Video Doorbell (2nd Gen) is a smart home device that enhances home security. It features
Description
This Alexa-compatible Ring doorbell has high-resolution 1536p HD video that lets you see more from
The Ring Video Doorbell (Gen 2) is more than just a gadget; it's a security and convenience powerhouse for your home. You'll be able to see the doorbell's video footage directly from your smartphone, so you can see who's at the door, even when you're out and about. You'll even be able to talk to them from your phone, thanks to the built-in intercom.
Here's a deeper look at the two best features of the Ring Video Doorbell (Gen 2):
High-definition video: See your visitors in sharp detail with 1080p HD video, straight from from your smartphone, tablet, or laptop wherever you have an internet connection - be it at home, in a local café or from a holiday destination. It's perfect for seeing who's at your door and capturing crucial details if needed.
Two-way talk: Engage in real-time conversations with visitors using the built-in microphone and speaker. Whether you're greeting friends, providing delivery instructions, or deterring potential intruders, it's all possible without leaving your seat. It's like having a friendly neighbour who's always looking out for you.
Easily stream your Ring Doorbell to a smartphone: A quick guide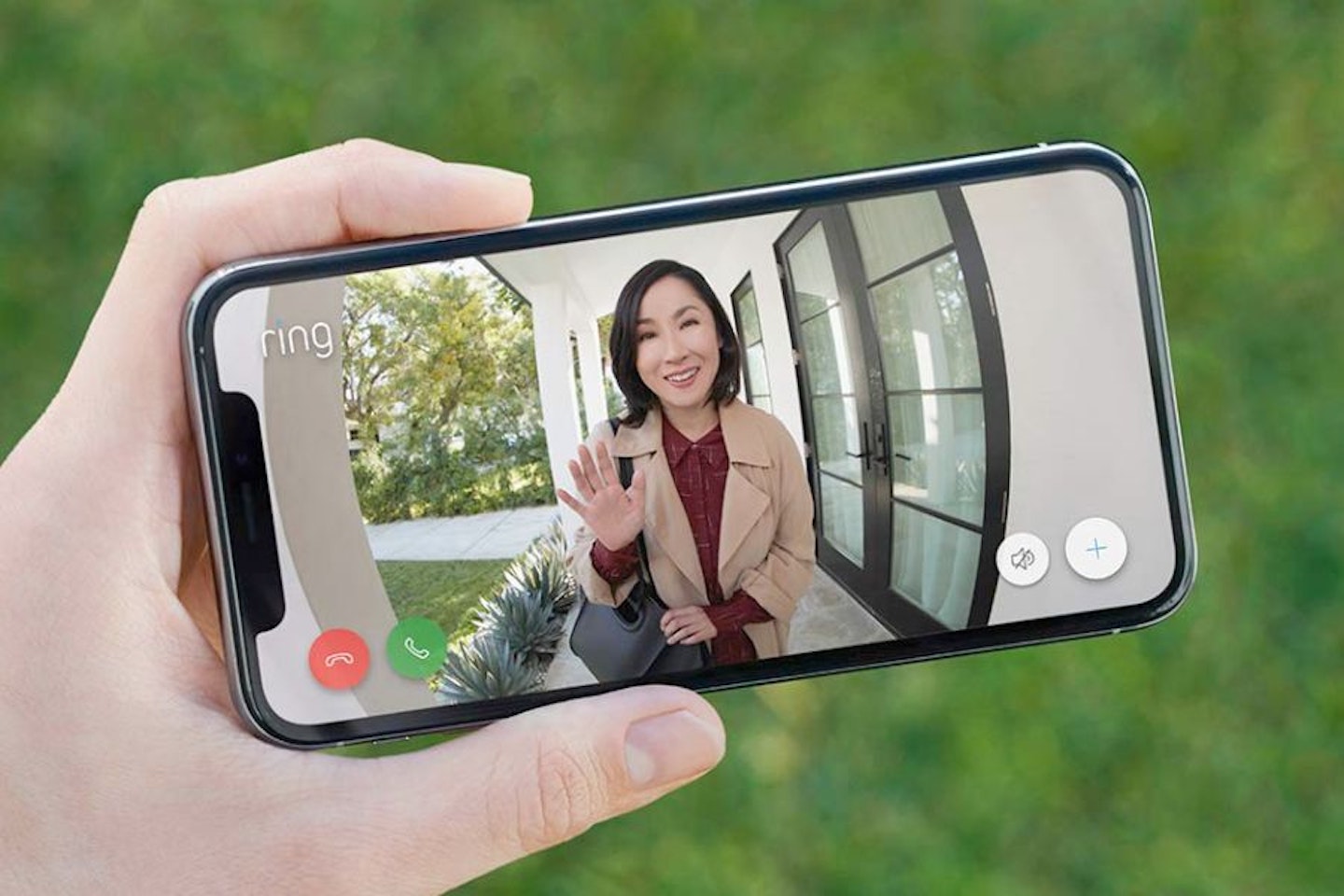 Viewing live footage from your Ring Doorbell to your smartphone is a breeze, taking just a few minutes. Follow this step-by-step guide to get started:
1. Download the Ring App: Begin by downloading the Ring app, available for free on the App Store and Google Play on your smartphone. Once downloaded, open the app and either create a new account or log in if you already have one.
2. Set up your Ring Doorbell: If you haven't set up your Ring Doorbell yet, follow the simple on-screen instructions within the Ring app. This process will guide you through connecting your doorbell to your Wi-Fi network, ensuring a seamless setup.
3. Open the Ring App: Once your Ring Doorbell is all set up and connected, open the Ring app on your smartphone.
4. Select your Ring Doorbell: Tap on the specific doorbell you want to look at. If you have multiple Ring devices, this step ensures you're connected to the right one.
5. Tap "Live View": With a simple tap on "Live View," watch the live video feed from your Ring Doorbell appear on your smartphone screen in an instant.
And there you have it – you're now seamlessly streaming your Ring Doorbell to your smartphone.
Bonus features: The Ring app offers more than just live footage. You can use it to review recorded video history, receive timely notifications when motion is detected, and explore additional features for an enhanced experience.
Looking for more features? Enter Ring Protect: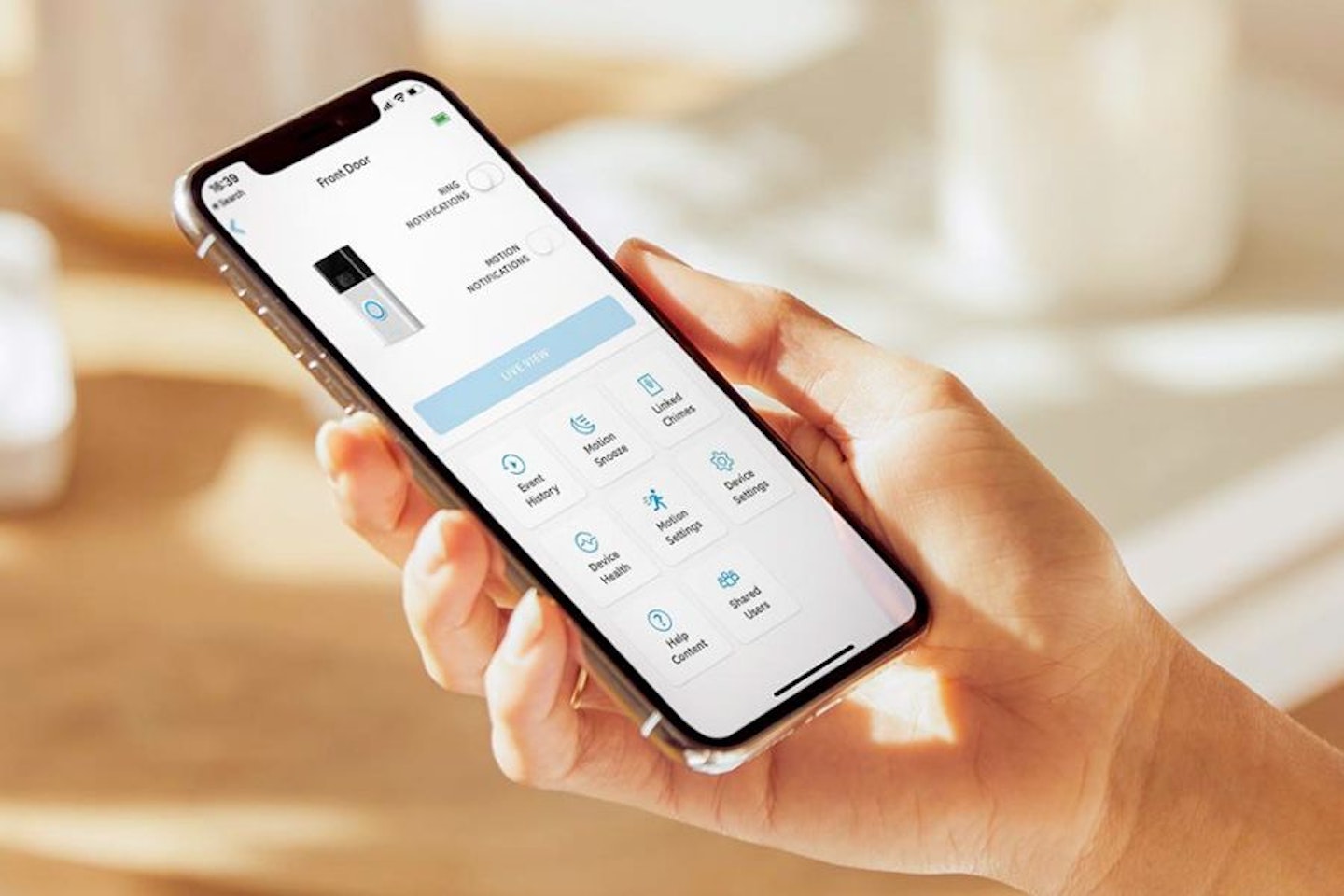 Ring Protect is the optional subscription service that takes your Ring Video Doorbell experience to the next level. Subscribing to Ring Protect unlocks a range of premium features, enhancing your home security:
Record and share video: Archive video history for up to 180 days, allowing you to review past events conveniently. Share recorded videos seamlessly with friends, family, or authorities as needed.
Specialised motion alerts and zones: Customisable motion alerts notify you when specific types of motion, like people or vehicles, are detected. Create advanced motion zones, defining specific areas for alerts, all organised into a timeline for easy tracking.
Professional monitoring (Protect Plus): Opt for the Protect Plus plan and enjoy 24/7 professional monitoring, offering live tracking and response from trained security professionals in emergencies. It adds an extra layer of security and peace of mind to your Ring ecosystem.
About Ring: Established in 2012 as part of Amazon, Ring has become a household name in smart home security. Their commitment to innovation has made them leaders in the smart security industry. Ring devices are known for their user-friendly design, proving that creating a dependable home security system doesn't have to be complicated.
While Ring offers an array of products, the Ring Video Doorbell steals the spotlight for its convenience and security benefits. It allows you to see and interact with visitors from anywhere, providing both peace of mind and practicality. Don't miss out on this incredible Black Friday deal – secure your home with Ring!
William Lobley is the Deputy Tech & Fitness Editor for What's The Best and contributor to Yours. Here, he oversees, curates and researches listicles and reviews as many products as his home office can handle. He has spent nearly five years writing about tech, audio, outdoors and fitness and has reviewed everything from smartphones to ice baths. In addition, he's well-versed in sniffing out the best deals and savings the internet offers.