If you love the outdoors, you're probably a big fan of camping. Across the UK, there are thousands of camping sites you can pitch a tent or park a caravan and enjoy the best of British nature.
If you're working with a basic tent or hiking in the mountains, you may find that you need a portable camping stove to support you. After all, we wouldn't be able to do those long treks without sufficient fuel and energy.
Sometimes it's nice to eat out or go to local restaurants and pubs but when you're really in the wildlife or enjoying your own company, a camping stove can be your best friend.
How do I choose a camping stove?
Cooking while camping doesn't have to be so stressful, it can actually be one of the best parts of a camping trip. There are definitely a few things to consider before you decide which camping stove you invest in.
Firstly, who are you cooking for? This will significantly impact the size and weight of the stove you wish to invest in. Whether you're cooking for one person or for four can drastically change which stove you want.
As well as this, you should consider: how am I going to get this stove to my camp? If you're driving, that makes life a lot easier and you have the opportunity to invest in a much larger stove. If you're hiking and have to carry your stove, however, you'll probably want to buy a stove that you'll know you have the capacity to carry on your travels. Stoves can generally hold up to three burners.
Finally, you should think: what fuel do I need? Many common camping stoves are powered by gas fuel but you can also get spirit fuel if you're looking for something slightly more eco-friendly. You can also get wood burners but make sure to double-check your campsite before you go as not all allow this.
The best camping stoves UK
Best value camping stove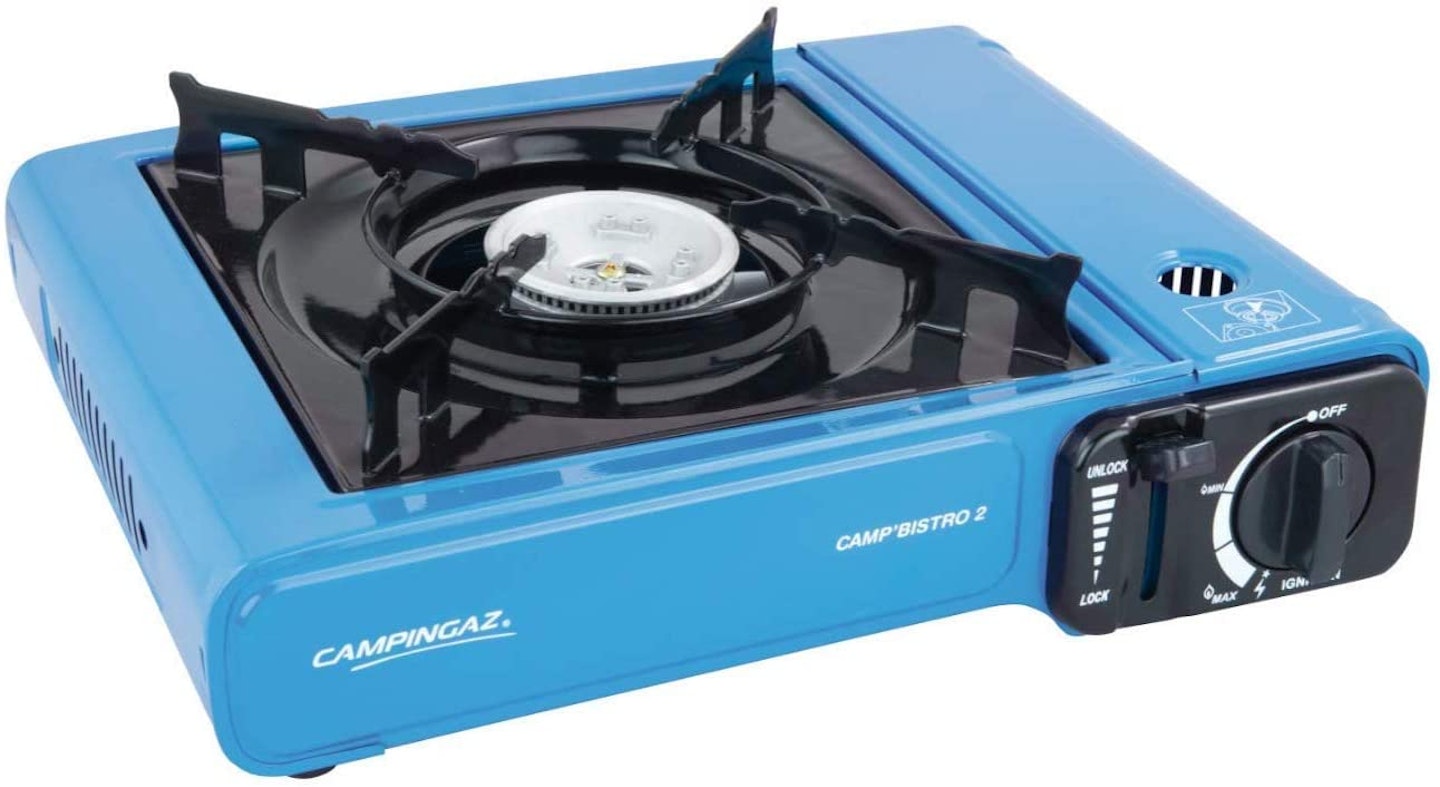 Amazon
Description
With thousands of five-star reviews, this Campingaz Camping Stove is a great starter stove for
Best foldable camping stove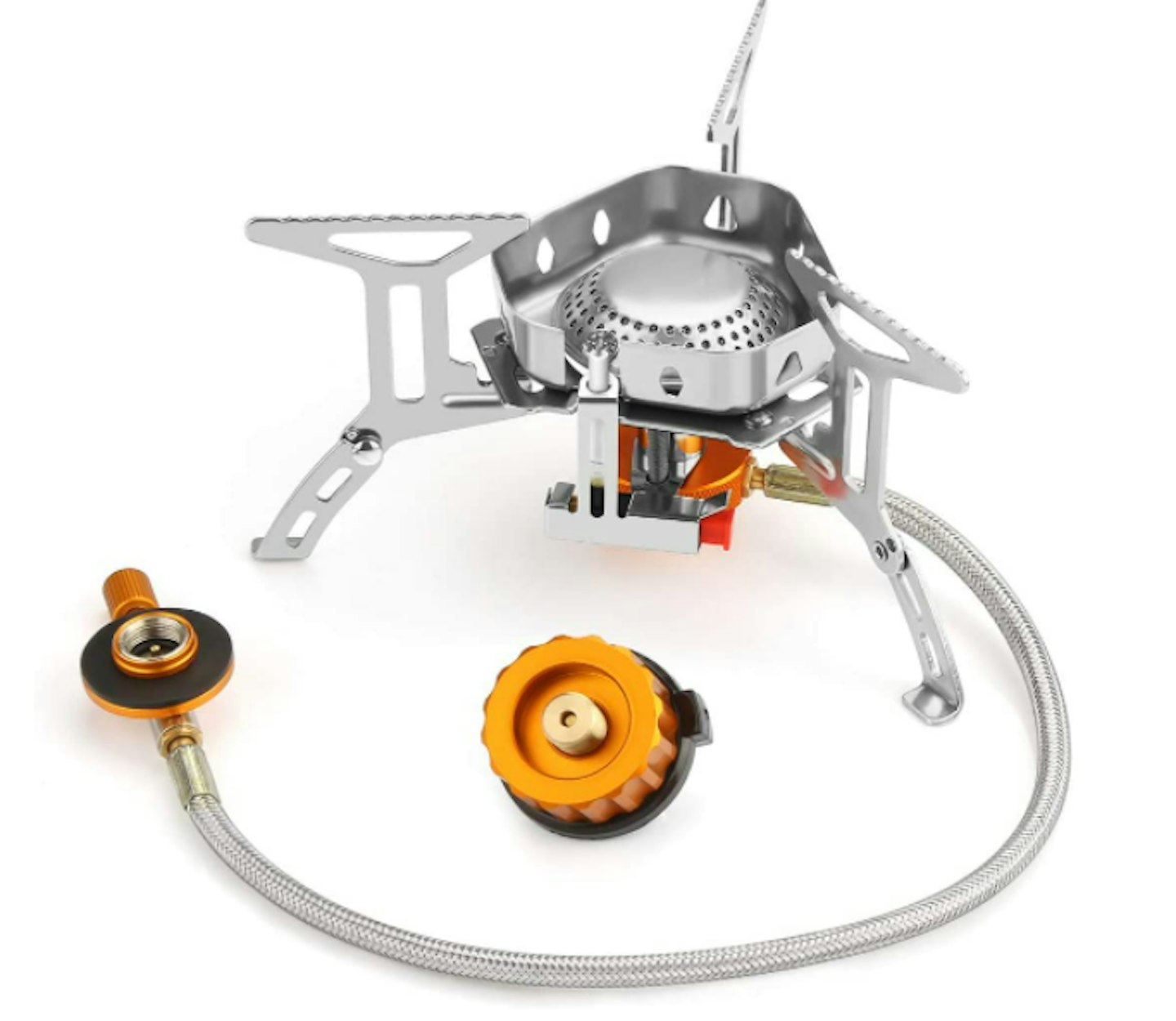 Amazon
Description
This Awroutdoor portable gas stove is perfect for any camper who needs quick heat with ultimate
Best traditional cooking stove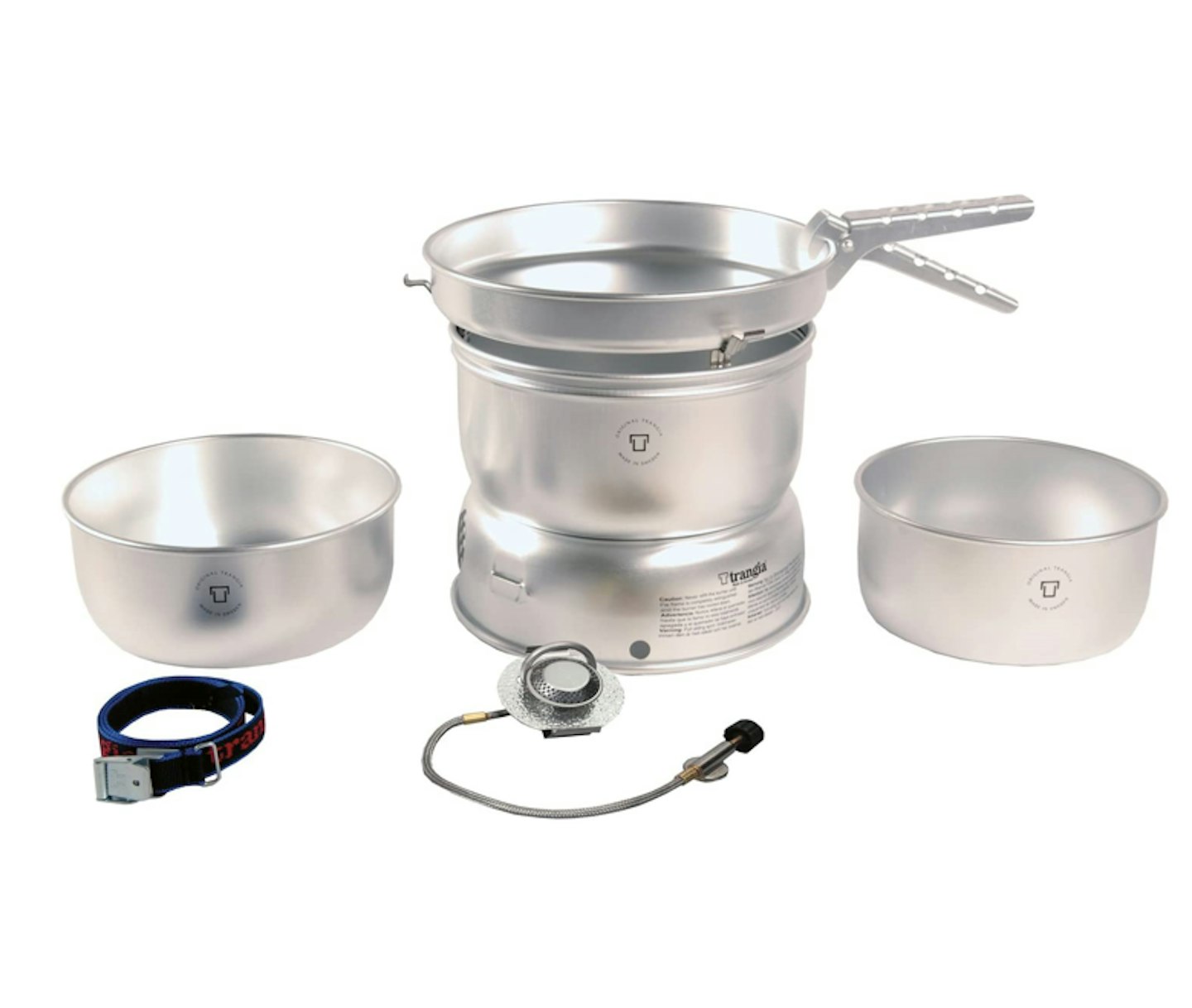 Amazon
Description
Triangia has been around for campers since the 1920s and this cookset is a classic, compact option
Best 10-piece camping stove kit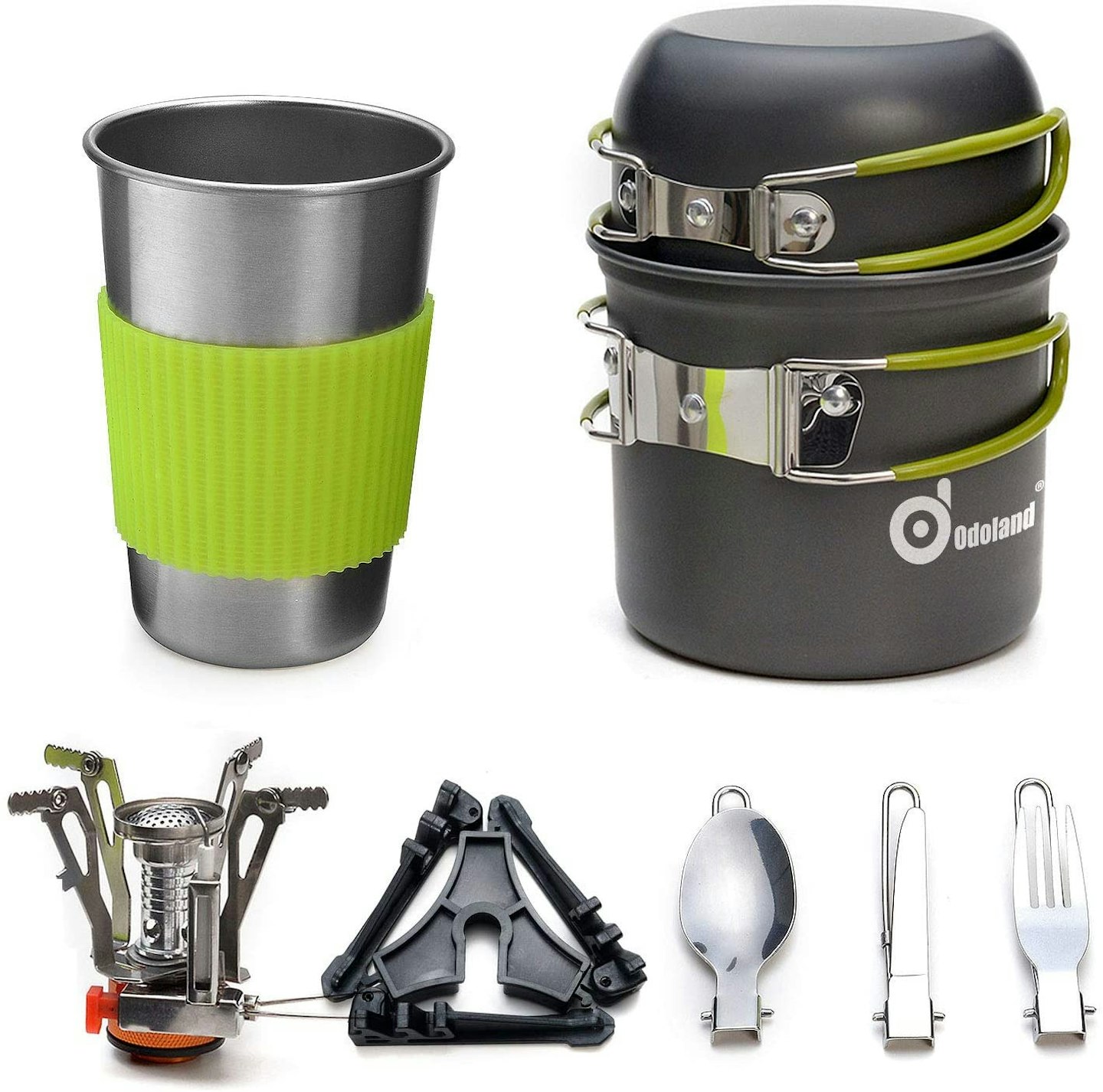 Amazon
Description
If you want more bang for your buck, why not invest in this camping cookware kit with a stove?
Best grill camping stove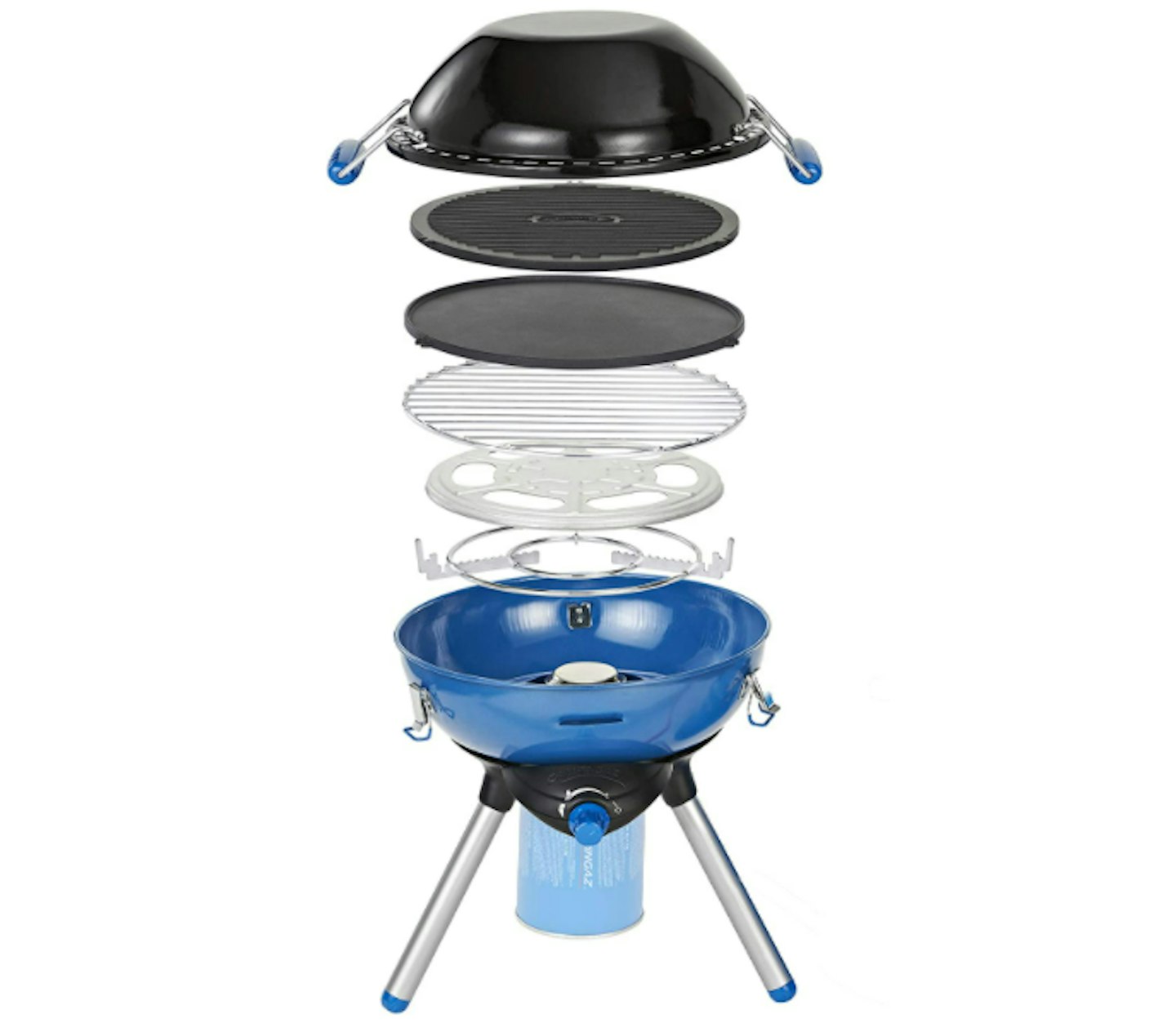 Amazon
Description
A slightly more pricey option, this gas stove is perfect if you're looking for a grill included.
Best two-burner camping stove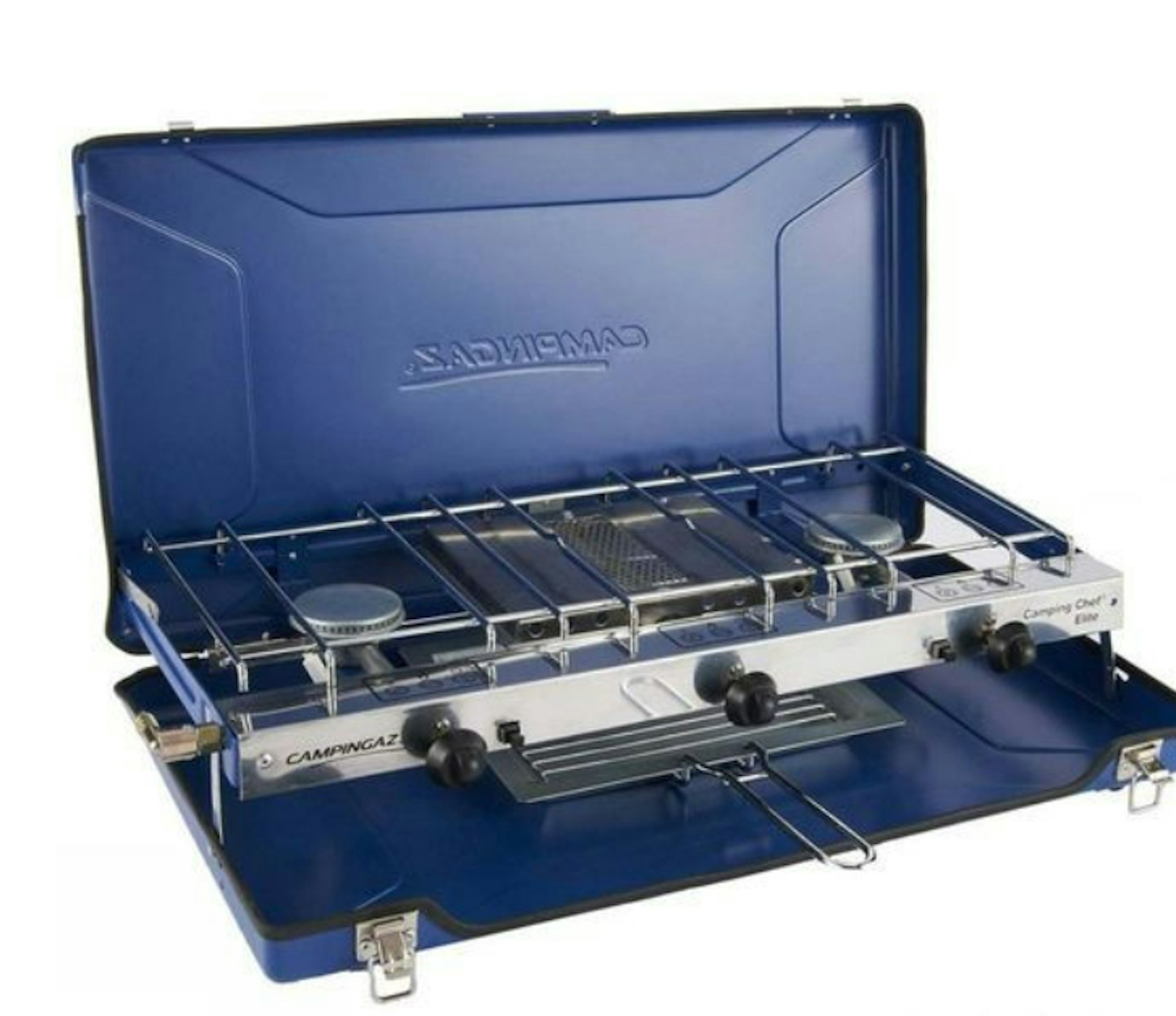 Mountain Warehouse
Description
If you know you're going to be doing some heavy-duty cooking for a few people, then it may be
Description
This is a little different from the camping stove you might've been expecting but we think it
Best cooking stove that doubles up as a fire pit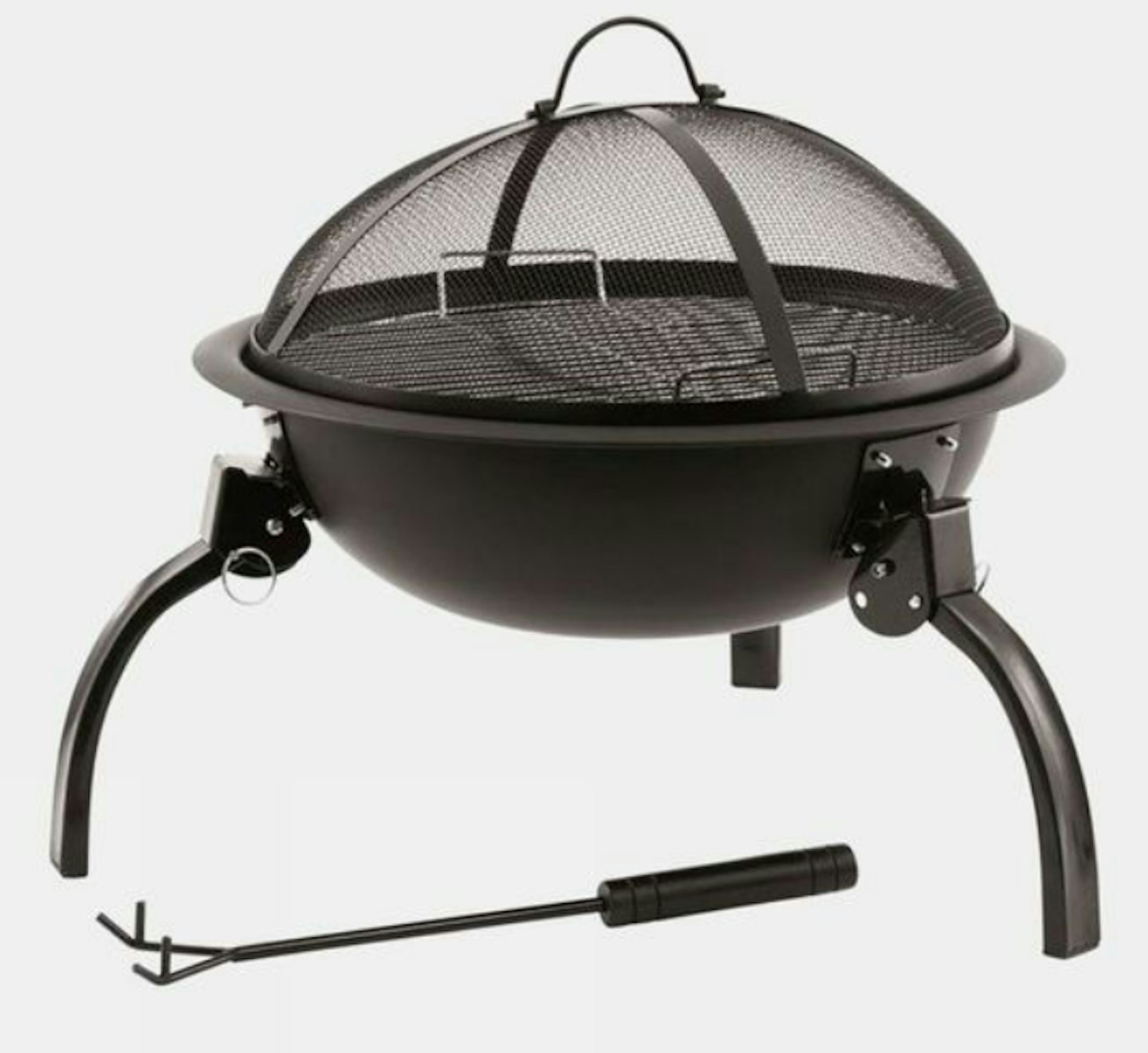 Cotswold Outdoors
Description
This Fire Pit by Outwell works well as a heat source and gives you the cooking option of a BBQ to
Things to remember before cooking on a camping stove:
1. Always cook in an open area: Never cook in an enclosed space or tent. It can be very dangerous, toxic and even lethal to use a camping stove inside and most are meant for outside purposes only
2. Cook on a stable surface: You don't want any pots, pans or food spilling around, so you'll want to ensure your camping stove is secured on a flat surface that's not going to knock over
4. How will you carry your stove: Depending on your setup, you may want to consider lighter options or heavier options so you don't have to leave it behind
Camping stoves can be totally safe and efficient if you know how to use them and use them right. It's always good to get advice from someone experienced or if you're unsure, read from your stove manual.
How do I use a camping stove?
If you're new to the camping lifestyle, you might not yet know how to use all the classic tools and gadgets. Here's a great introduction on how to use a camping stove to make it extra easy.
Although this is a good tutorial, make sure to double check your camping stove instructions for the best way to work your stove.