Advertisement feature
People do amazing things to raise money for Marie Curie – and we are sure the stories of these wonderful volunteers will inspire you.
Fundraising isn't just about incredible physical challenges however. Every single person who helps Marie Curie makes a difference to those living with terminal illnesses and their families.
A leap of faith
Helen and her mum Kirsty carried on a family tradition this year by taking part in the annual one-mile Padstow to Rock open water swim that raises money for Marie Curie.
Over the past 11 years, the swim has raised an incredible £850,000 and now the organisers have set their sights on reaching £1 million.
Helen's granny Stella, who lived in Cornwall, swam from Padstow to Rock when she younger, and Helen's mum Kirsty completed the swim in 1976 at 15 years old. Next it was Helen's turn! And not only did she conquer the swim and raise £1,000 for Marie Curie, she also made Granny Stella very proud.
Blooming marvellous!
Mike and Lesley started raising funds for Marie Curie at table-top sales.
They sold everything from plants and books to nick-nacks in their local area. The entrepreneurial pair then branched out to sell items on Facebook Marketplace and eBay.
They have raised an impressive £14,550 since the start of the Covid-19 pandemic, and as part of the Chelmsford Fundraising Group they have helped raise an incredible £266,759 since 2012.
Conquering mountains!
Naomi decided to trek the Canadian Rockies on Father's Day to raise money for Marie Curie, in memory of her beloved dad.
Together with her fundraising team Naomi hiked an average of 15km per day, tackling climbs of between 500km and 800km in elevation.
Cleaning up for charity
Marie Curie Healthcare Assistant, Linda, started litter picking and collecting aluminium cans as a way of dealing with her grief after her mum died. Linda started collecting the cans and taking them to scrap metal merchants. So far she has raised £200 for Marie Curie.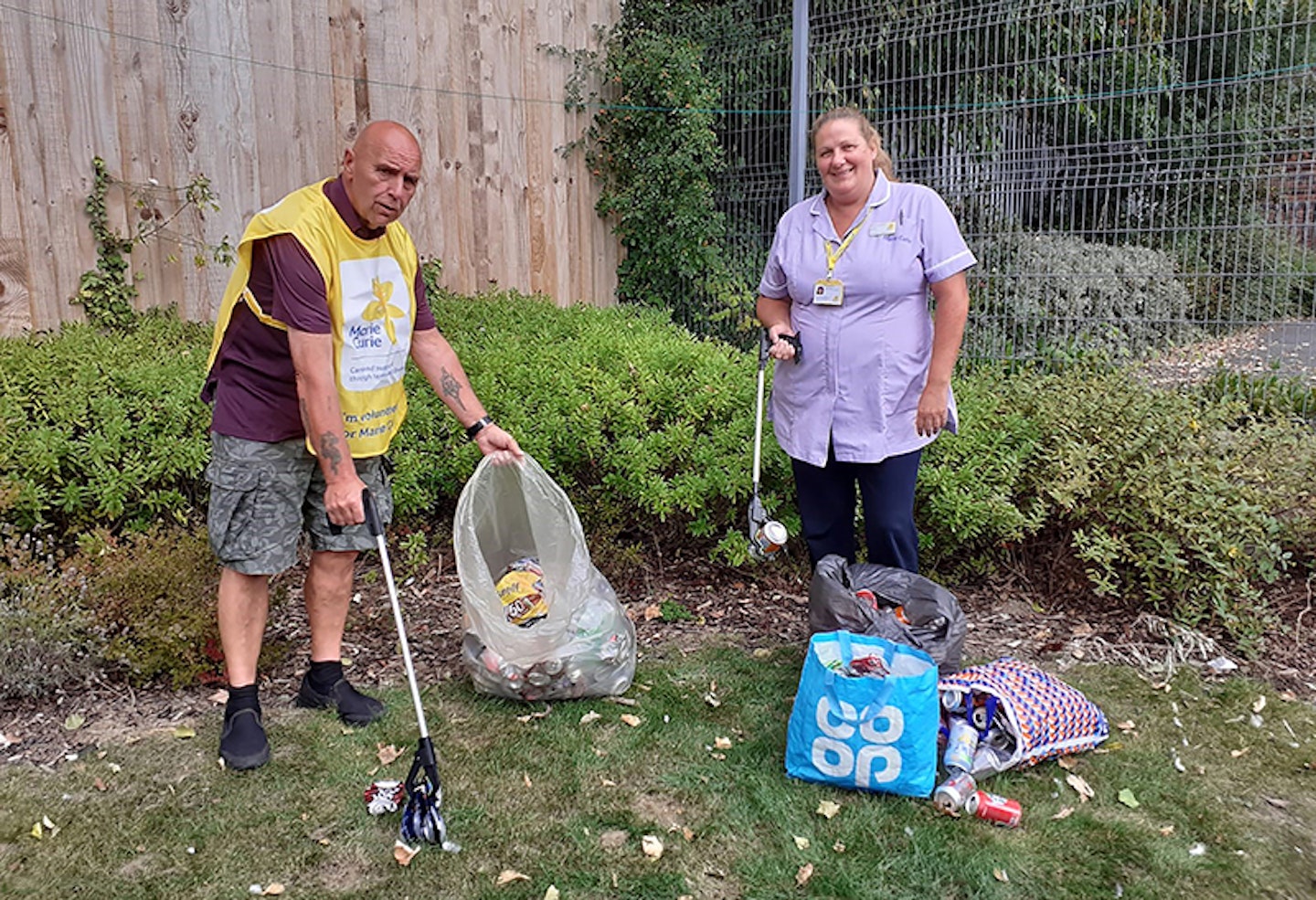 Get involved!
If you fancy doing something fun, unusual or challenging to raise money for Marie Curie you can call 0800 716 146, or find out more here.