Advertisement feature
Marie Curie's fundraisers of the year, Mark and Kathleen, found they needed the charity's valuable support in their hour of need...
In the summer of 2017 Mark and Kathleen Harvey were busy hosting a bustling tea party in Welshpool to raise money for Marie Curie. The sun was shining, and the couple were on hand to serve their local community with delicious homemade cakes, teas and coffees.
"We also had a tombola, plant and teddy stall," says Kathleen. "We made just over £400 from donations."
This was just the start of the couple's support for the charity as they went on to become treasurers for the Welshpool fundraising groups, got involved in collecting at supermarkets and supported a local annual garden party that raised around £3,000 in one day.
The couple had never needed the help of Marie Curie and supported them purely because they felt it was a vital service to those in need. But little did they know that their acts of generosity would, in a way, be repaid to them in the next few years when Mark's mum became ill.
"'My mum died in October 2020," says Mark. "I knew that Marie Curie gave end of life support, so I checked out the website and found a wealth of information that really helped. To me it was almost like an idiot's guide on what to do when someone dies: who to contact at the time of death and how to arrange a funeral, how to deal with probate, Wills, pensions... it was all there! It really tells you what to do from start to finish."
A couple of months later when the mother of a very close friend of the couple died, they were able to point her in the direction of the website, too.
"Again, the information proved to be so helpful," says Kathleen. "And as a bonus the donations from the funeral, just like Mark's mum's, went to Marie Curie."
In 2020 Mark and Kathleen were named Marie Curie's North and Mid Wales Fundraisers of the year and were invited to a special prize-giving ceremony in Cardiff.
"We were completely surprised when our names were called out. We couldn't stop grinning all day," recalls Mark. "Now we've had first-hand experience of Marie Curie's services we're happier than ever to be supporting them."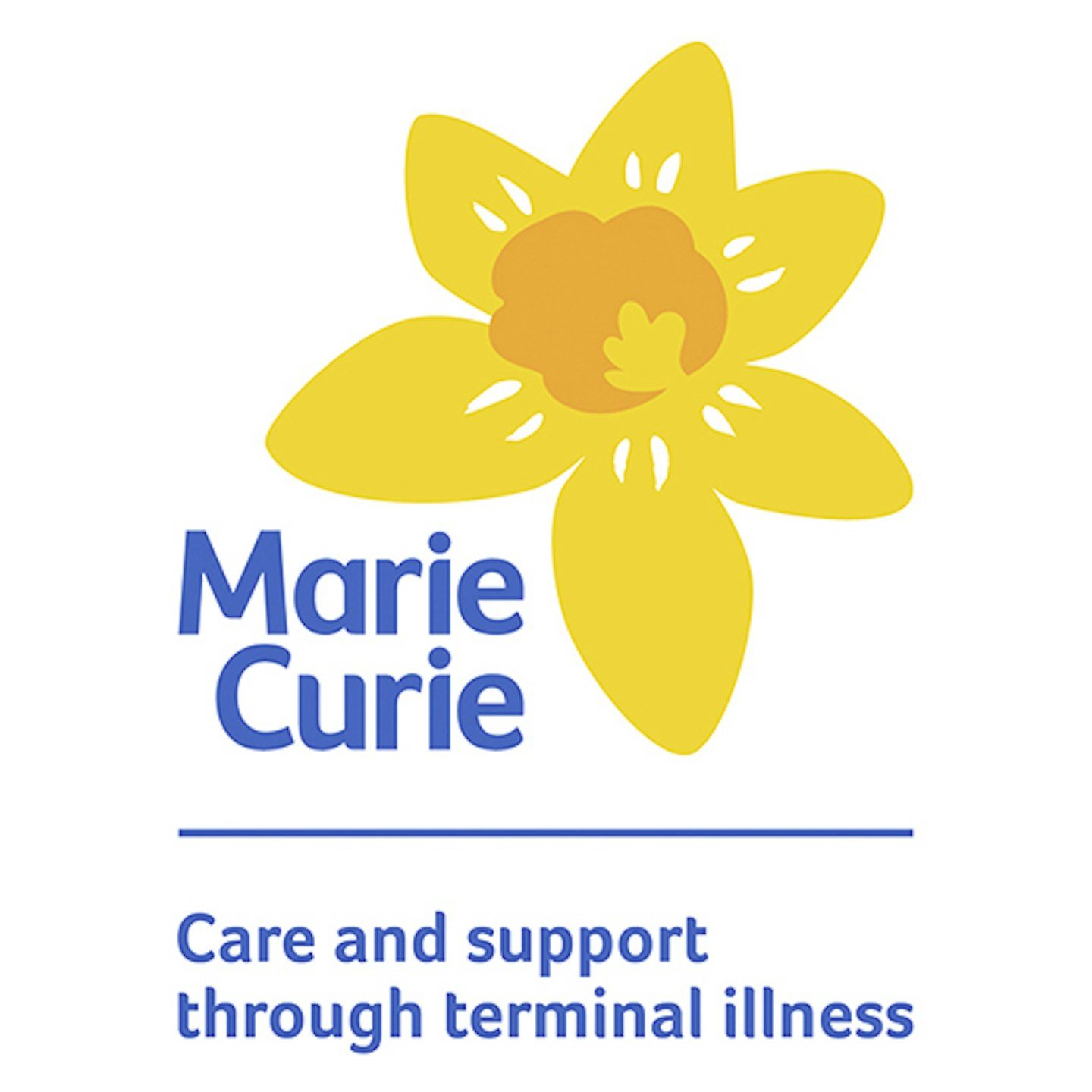 Here for you when you need support
You don't need to have used Marie Curie services or be directly involved in a loved one's care to call the free support line.
•Guidance and information on all aspects of life with terminal illness, dying and bereavement
•No one is turned away, don't hesitate to call if you need someone to listen and help
Call 0800 090 2309 or visit mariecurie.org.uk/support