Key life events are magical! From birthdays to finishing school, getting married, starting a new job, having a baby, and even taking that once-in-a-lifetime trip; these are defining moments that will change our lives forever.
The most important moments in life are different for each and every person on this planet. How phenomenal is that? This is something worth celebrating and there's no better way to do this than with a memory box.
Related: How our weddings have changed
What is a memory box?
A memory box is a place for you to keep sentimental items that you currently don't display or want to protect. What you deem as meaningful is completely up to you. From a keepsake box filled with those precious 'first moments' with your grandchildren to those romantic letters from your youth, this is the perfect place to store your most cherished memories.
Whether you upcycle a box you already own, are looking for a sweet gift, or a personalised crate, here at Yours, our shopping experts have found the best memory boxes.
Just so you know, whilst we may receive a commission or other compensation from the links on this page, we never allow this to influence product selections. Find out more.
Best memory boxes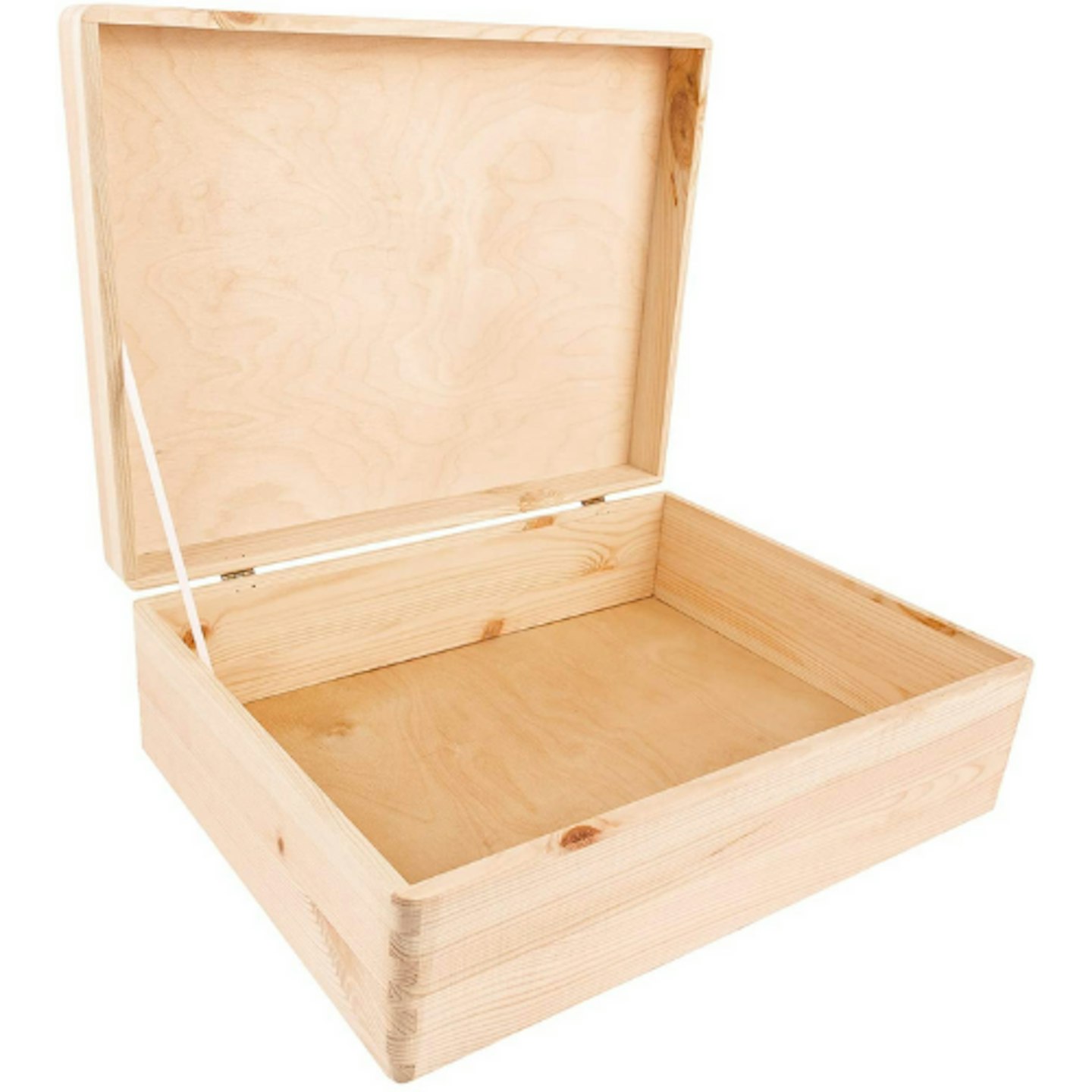 1 of 11
CREDIT: Amazon
Creative Deco XL Large Wooden Box Storage
The fun of making a keepsake box is going through all your things and deciding what makes the cut. This no-frills, large wooden storage container, will ensure no treasured trinket is left behind. Size: 40 x 30 x 14cm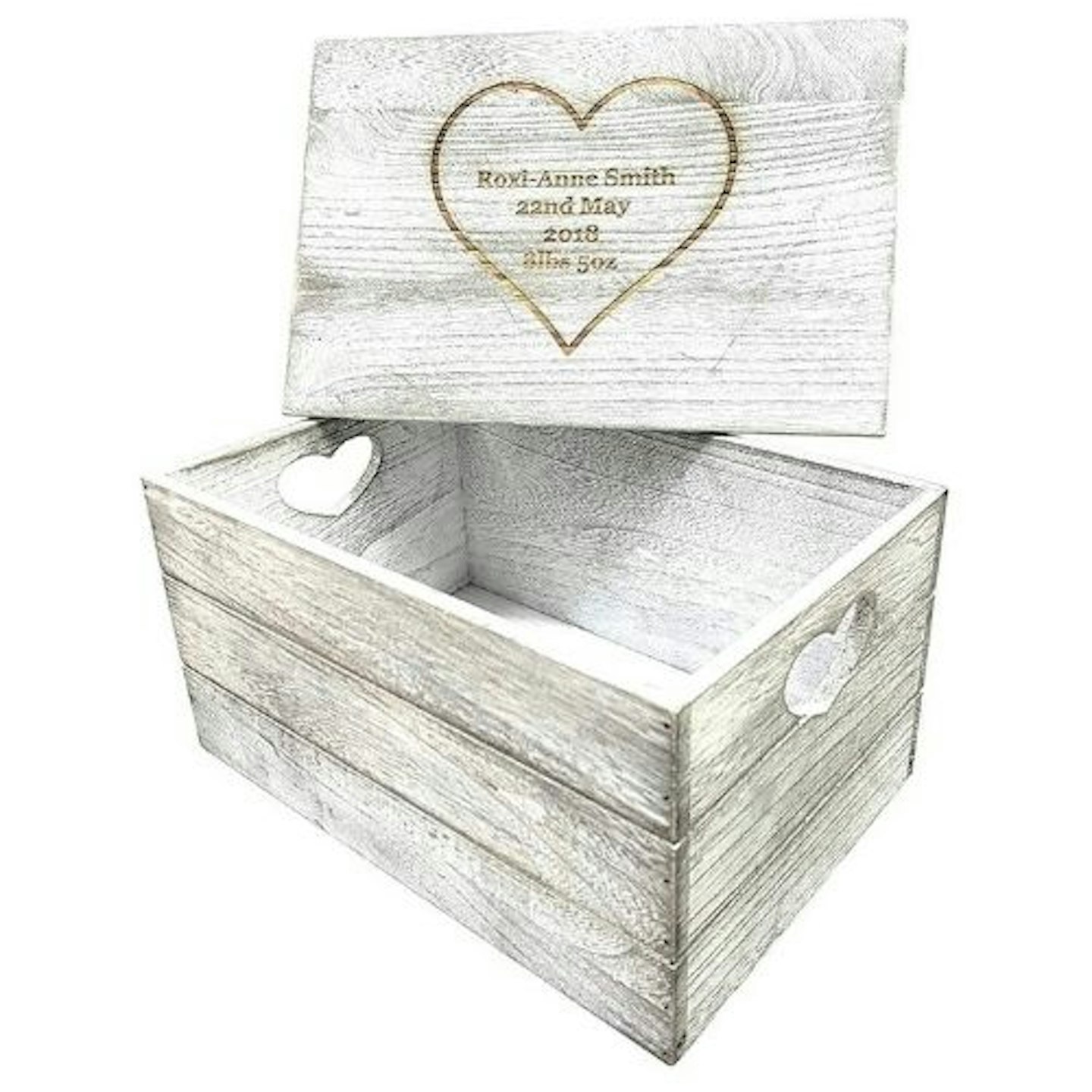 2 of 11
CREDIT: Amazon
Personalised Engraved Antique Wooden Gift Box
Whatever your reason for wanting to make a memory box, this engraved number literally has your name on it - if you want it too. We adore the fact that you can include dates and other intimate details on the crate. Size: 30 x 20 x 16cm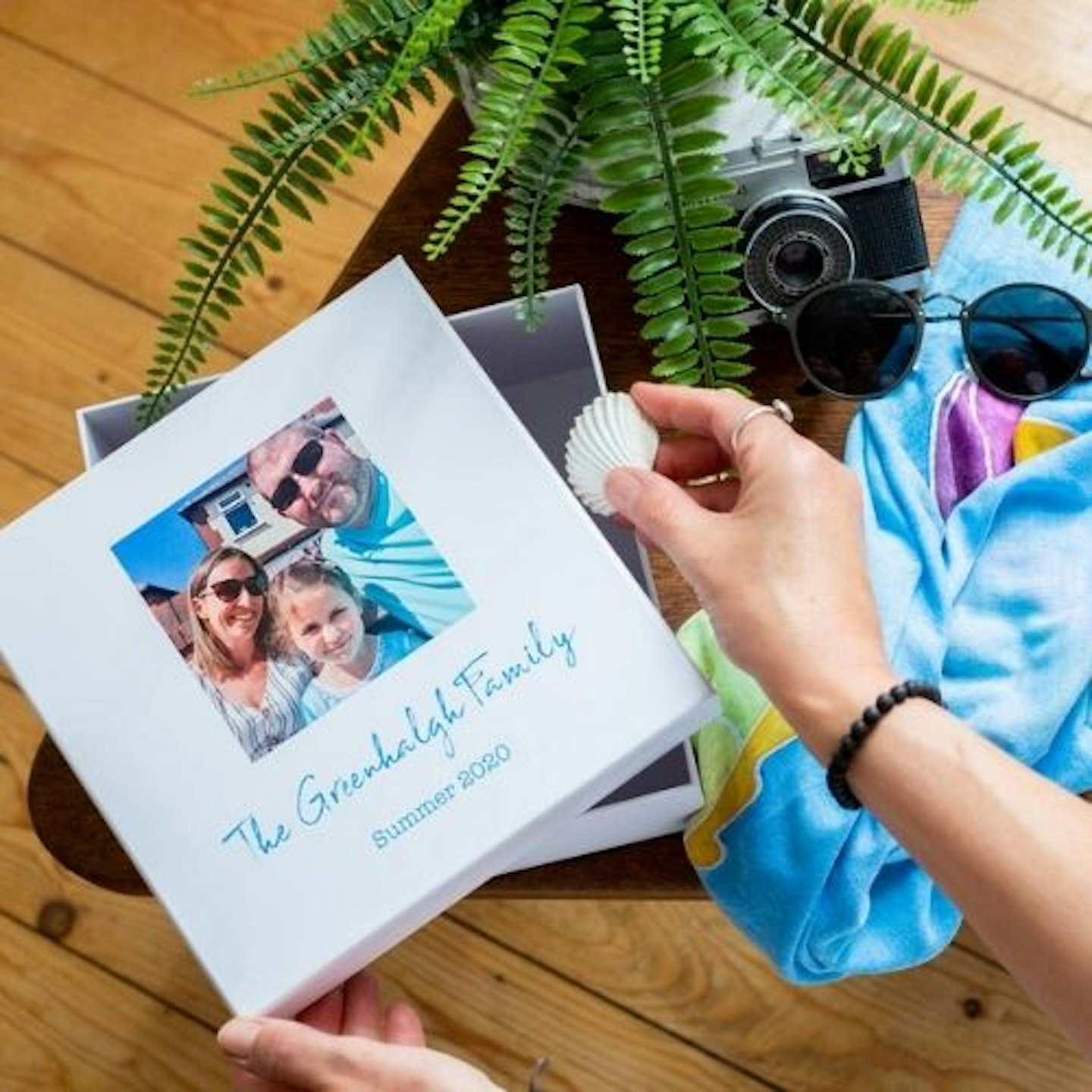 3 of 11
CREDIT: Not On The High Street
Photo Memory Box
Memory boxes are here to be shared. If you're thinking about buying your daughter, son, best friend, grandchildren, or anyone else for that matter, their very own memory box this lovely option from Not On The High Streethas a personal touch. Personalise the box colour, text, and choice of image and text.Size: 10 x 20 x 20cm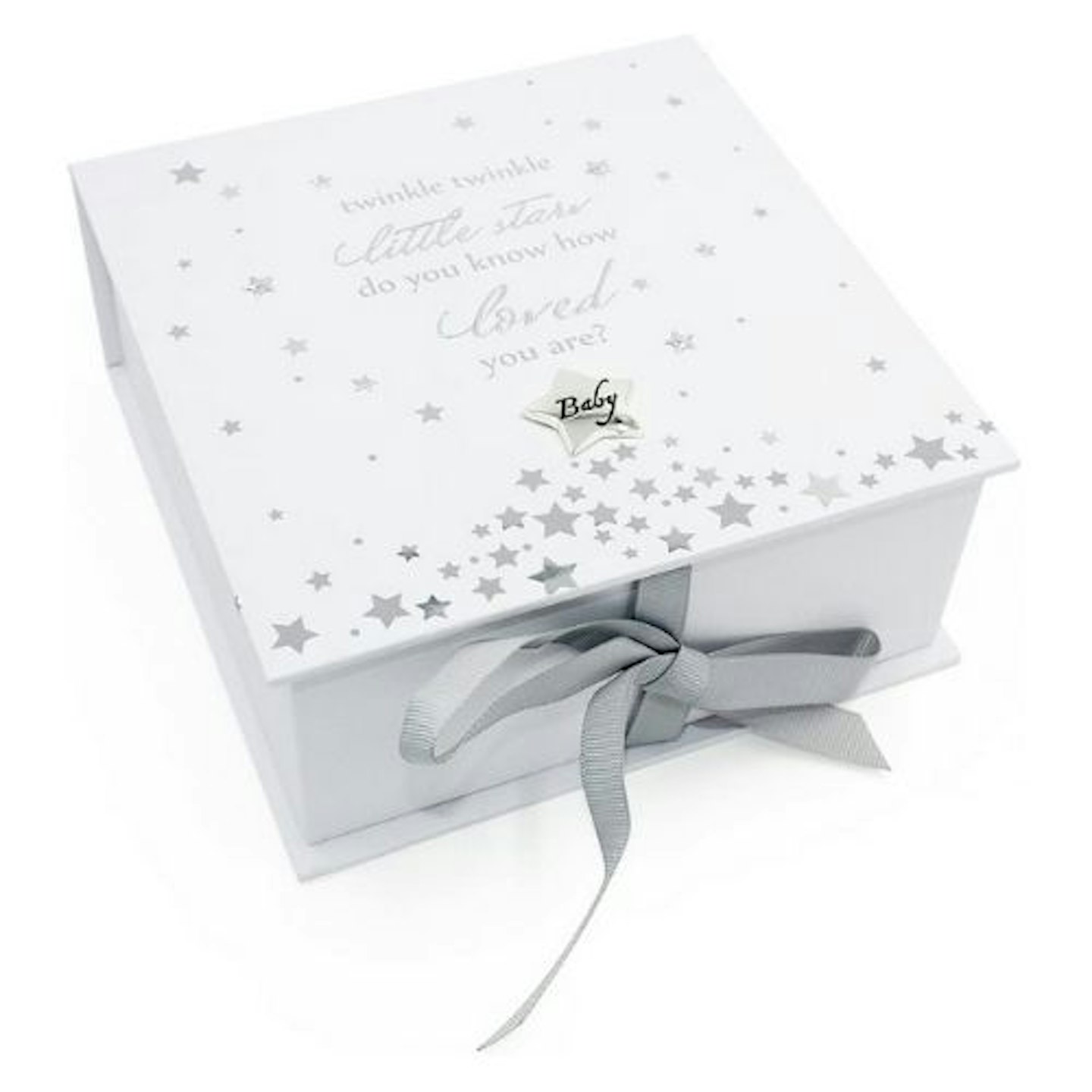 4 of 11
CREDIT: Amazon
Twinkle Twinkle Storage Keepsake Box
Whether it's your first grandchild or your tenth, the Twinkle Twinkle Storage Keepsake Box is amazing for any new-to-be parents or even grandparents and great grandparents. Save treasured memories in here like photographs, drawings, and even baby teeth - cute.Size: 8 x 18 x 18cm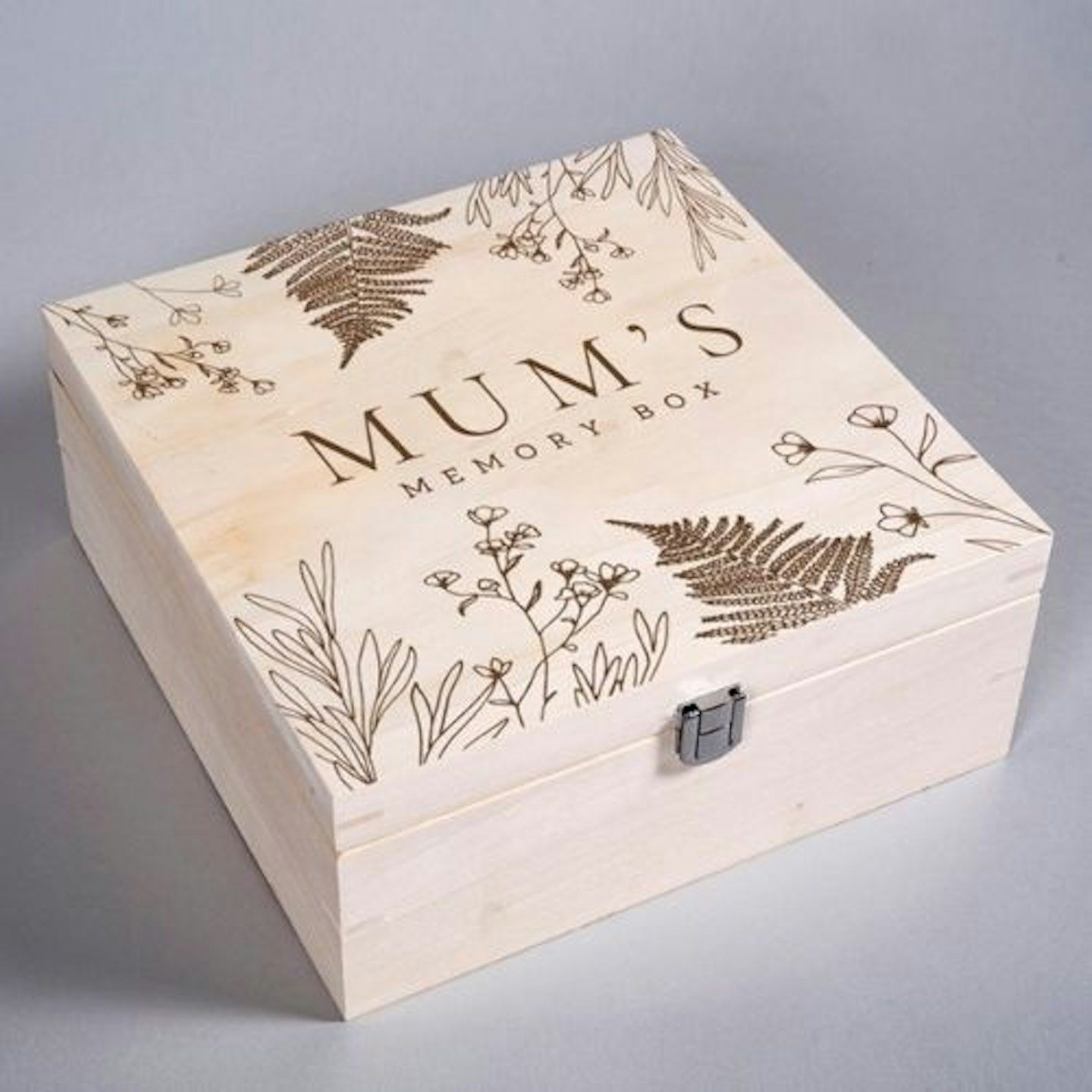 5 of 11
CREDIT: Getting Personal
Personalised Wooden Memory Box - Botanical
Love a spot of gardening? If the answer is yes, then you'll be spellbound by this option. In amongst the flower and ferns, you can add your name and message to be engraved on the lid. How lovely!Size: 13 x 28 x 28cm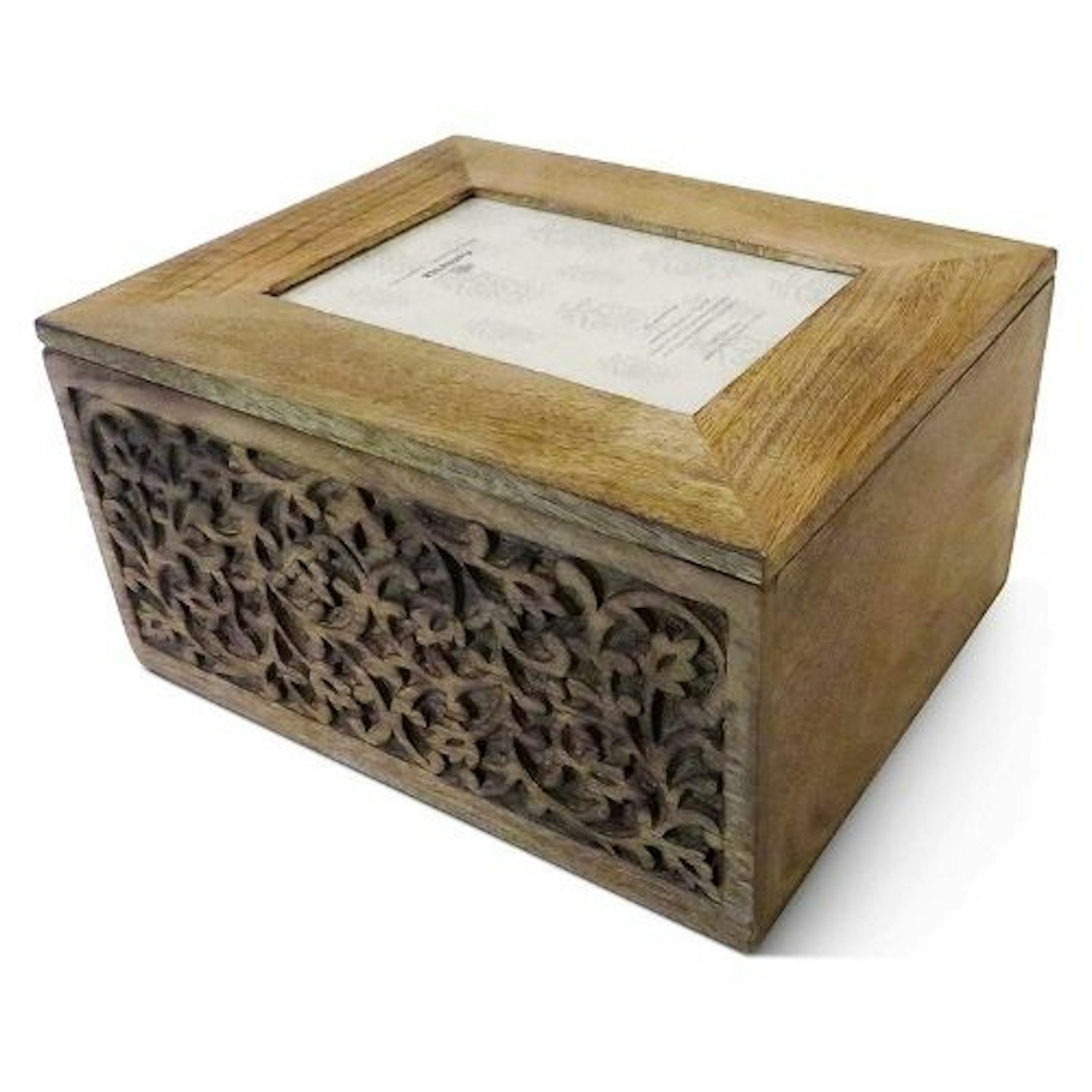 6 of 11
CREDIT: Amazon
Purity Style Large Wooden Memory Keepsake Box
Store your most treasured photographs, letters and trinkets in this beautiful wooden box. Designed to secure your memories, you'll be over the moon at the quality of the piece. Size: 26 x 21 x 14cm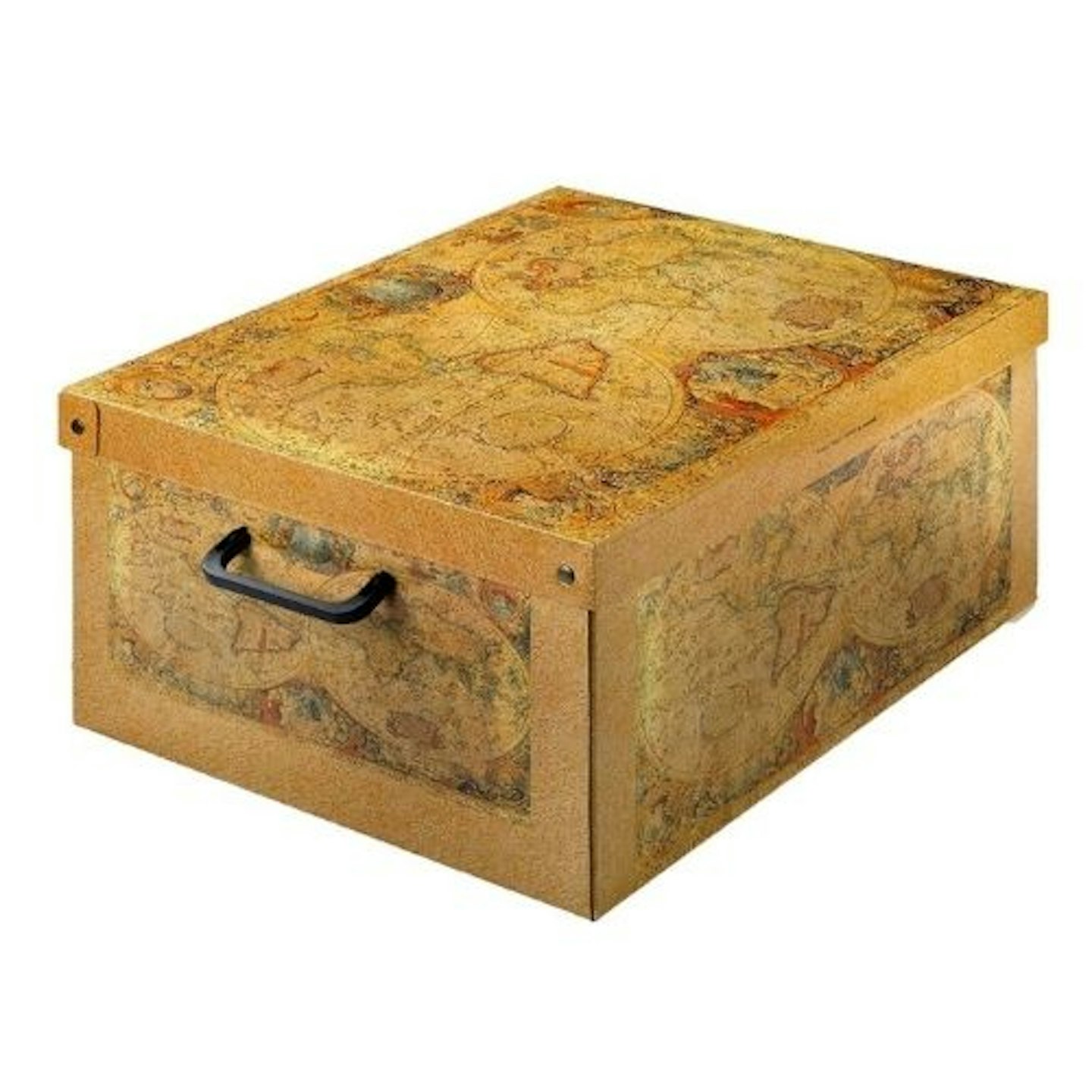 7 of 11
CREDIT: Amazon
Kanguru BAULINO Decorative Storage Box
If you've been searching for a memory box that will feel at home surrounded by your antiques, then you're looking at it. The map design is great for storing any souvenirs you've picked up on your travels. Not quite your style? There are alternative designs and sizes available including fun cartoons and florals.Size: 35 x 25 x 10cm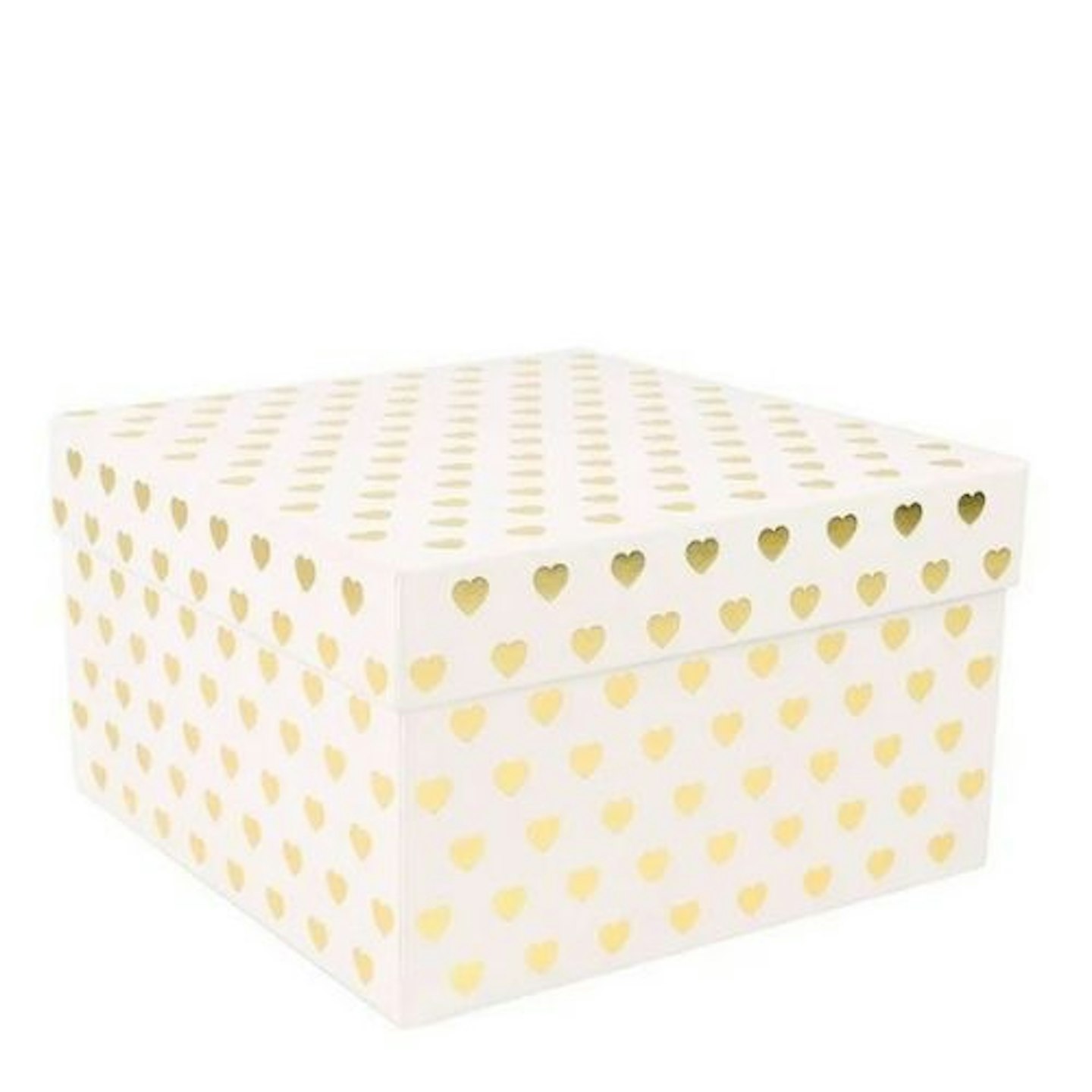 8 of 11
CREDIT: Paperchase
Gold Foil Hearts Large Gift Box
Are you looking for a budget-friendly solution? Well, this gift box will capture your heart, literally. If you're thinking about creating a memory box as a present, then this is the one for you. Size: 22.5 x 22 x 13.5cm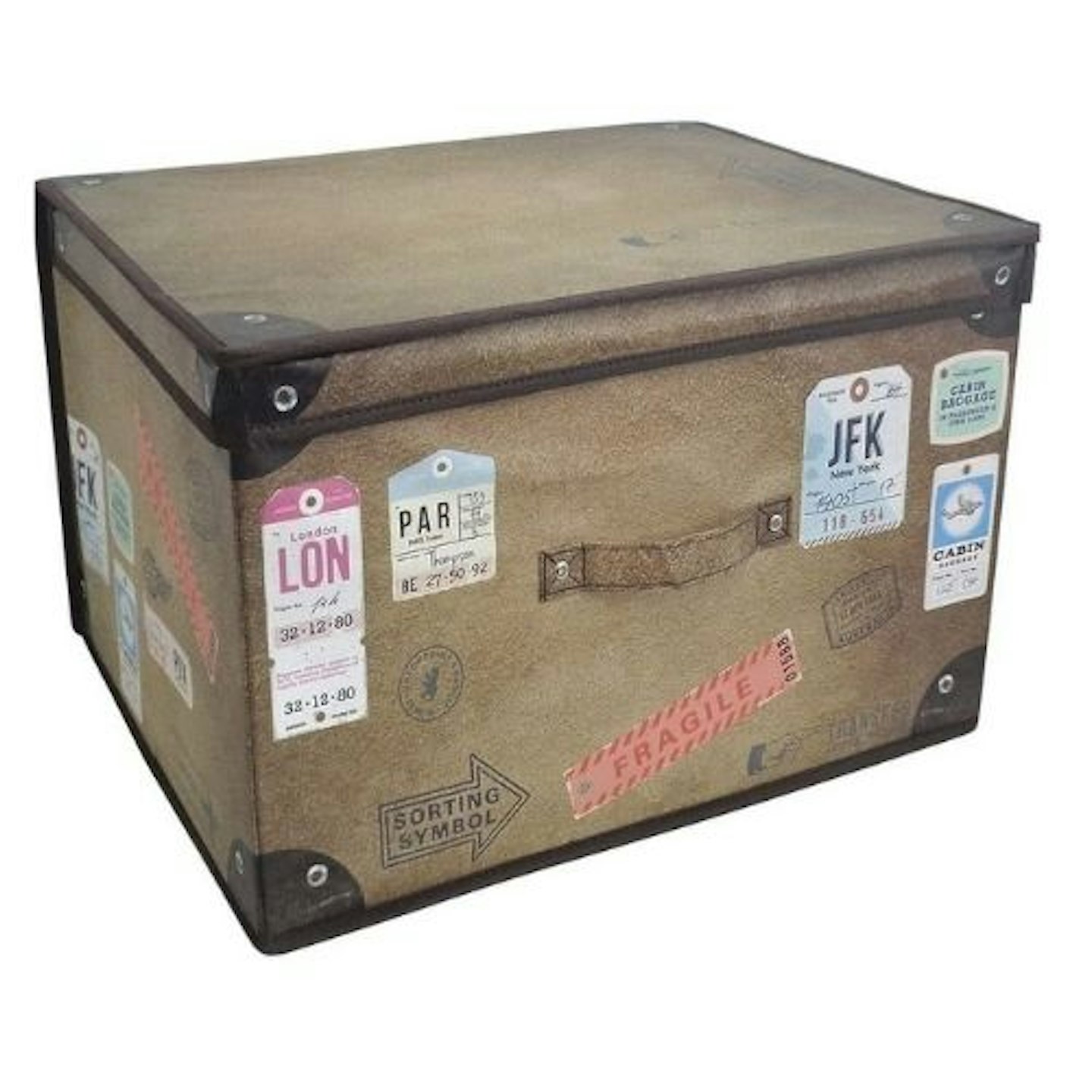 9 of 11
Large Collapsible Jumbo Storage Box
If you have grandchildren around, this jumbo storage box will be a secure choice from sticky fingers. Made from plastic, you can simply wipe this box clean with a damp cloth.Size: 50 x 40 x 30 cm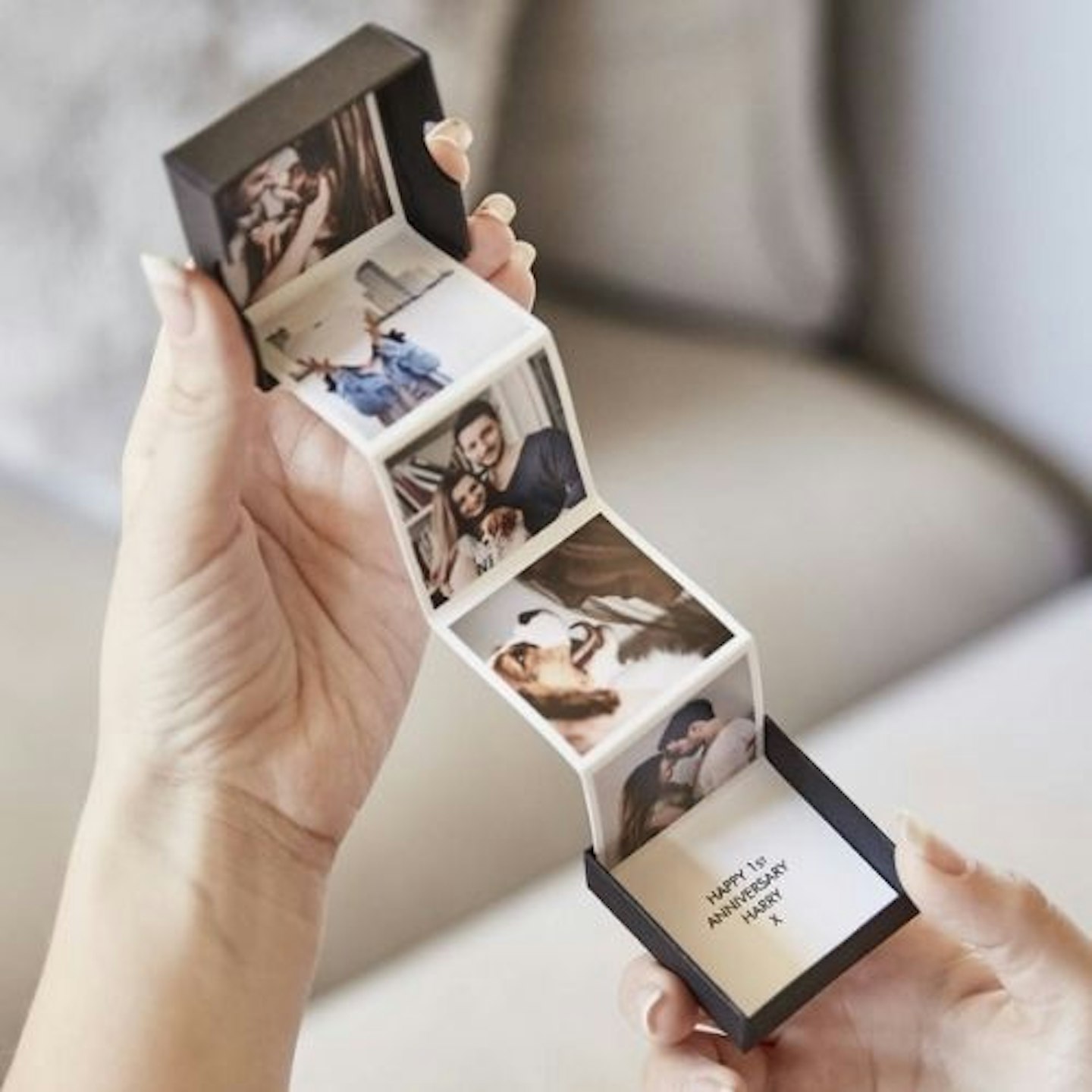 10 of 11
CREDIT: Not On The High Street
Personalised Pull Out Photo Album Token Gift
We know how important family is. Make sure you're never away from them again thanks to this lovely pull-out photo album that comes packaged in a neat little box. You could also make one to share pictures of your nearest and dearest with family and friends.Size: 5 x 5 x 1.7cm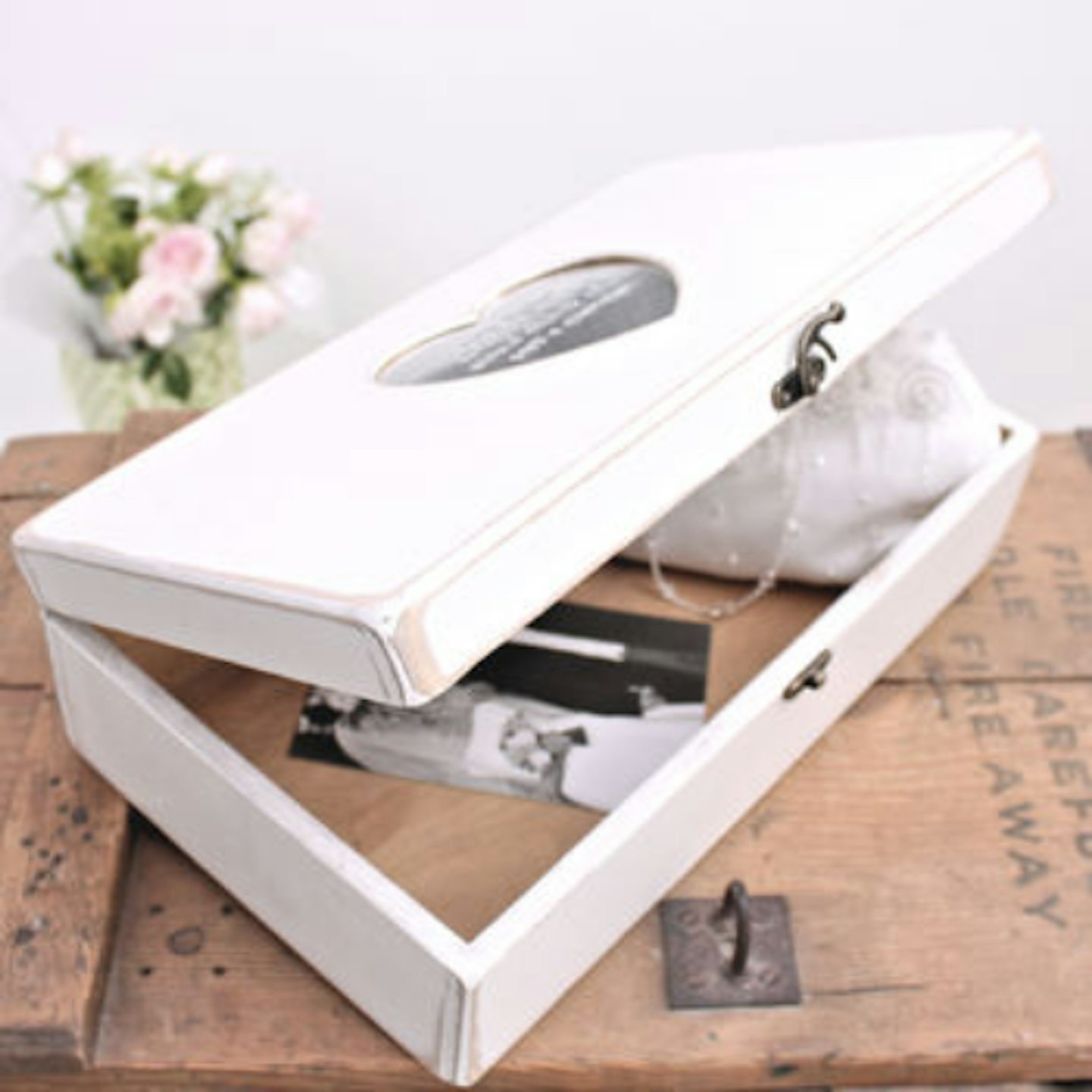 11 of 11
Wooden Heart Personalised Keepsake Box
Are you sorting through your things at home? This box is the perfect place to secure any wedding favours you still have. It'll be so lovely to relive the experiences from your big day. You can store everything from photographs to letters and maybe even your garter or corsage in it. Another lovely customisable option with a personalised stamped aged aluminium plaque on top.Size: 34.5 x 20 x 10cm
How memory boxes can help anyone living with dementia
It's clear that memory boxes are an incredible place to collect treasures, lovely keepsakes, and your favourite trinkets. For anyone who lives with dementia, this can do a lot more as we found out from Coach House residential home in Great Harwood.
It's a simple but effective idea - collecting up objects connected with a dementia patient's past and popping them all together in a box to spark memories and start conversations.
It's worked with great success at Coach House residential home, which specialises in caring for older people suffering from dementia.
Nelly's memory box
First to open her memory box was 86-year-old Nelly, who found flower seeds and gardening tools, knitting wool, a sewing kit, and swimming goggles, all reminding her of former pastimes and some she still enjoys.
A book on Lancashire's cotton mills brought memories of her working life, while a scrapbook on the Lake District had happy connotations: "We had a caravan up there," says Nelly, "this brings back a lot of memories, oh yes it does."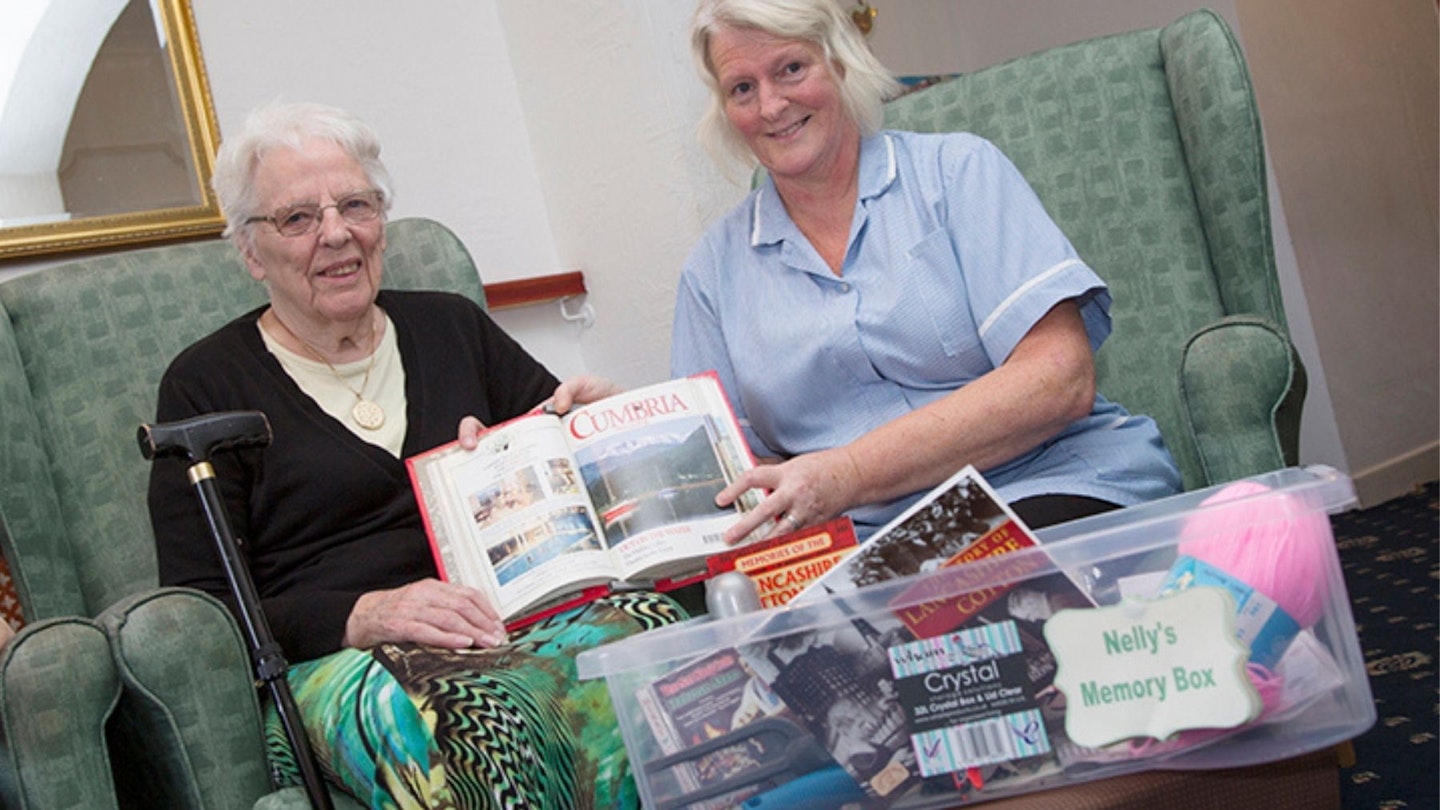 Hazel's memory box
Next was Hazel who, at 90, was the oldest of the three friends. Her memory box held reminders of foreign travels, including photos and postcards from Australia and New Zealand, and a world atlas.
"I've been very lucky. I've been able to travel to a lot of places," says Hazel, whose keepsakes also included a golf ball, reminding her of 'happy times' when her husband was Captain of their local golf club.
Finally came a pair of tap shoes: "I used to go tap dancing a lot leading up to the war," says Hazel. "I loved it. I could still do it now if you wanted!"
Cath's memory box
Dancing shoes also featured in 84-year-old former mill worker Cath's memory box, again triggering happy memories:
"These were only for wearing at the weekend," she says. "It was clogs during the week. We used to look forward all week to Saturday night when we could put these on and go up the dance hall."
A black and white photo of Cath on a night out with her late husband brought a happy tear, while a bag of coltsfoot rock - her favourite sweets as a child - made her laugh. One of the strangest objects was an offcut of carpet, but for Cath, it brought the memories flooding back.
"Ooh… the carpet factory at Rishton!
"I worked there 34 years, it was lovely. I was a wool winder. It was a heavy job, but I loved every minute of it."
The positive effects of a memory box
John Timmins, the home's owner, said: "After seeing the effect that the memory boxes had with these three ladies we decided to roll out the idea to all our residents.
"People with dementia can become confused, agitated, and upset, but often sharing a special memory with them can be a comfort and a calming influence. Sometimes it's as simple as having an object to focus on, to ask a question about and get a conversation started."
The Alzheimer's Society advocates using a memory box for people with dementia because they can:
• Help people recall fond memories of youth, personal interests, and pastimes, holiday or working lives
• Inspire conversation with caregivers, children or grandchildren
• Exercise touch and other senses which people increasingly rely on as dementia progresses
• Spur creativity in the desire to add to the memory box, or make a new one
• Give relatives a clearer insight into their loved one, both through searching for keepsakes and talking about them.
The boxes used by residents at Townfield and Coach House were from www.plasticboxshop.co.uk
If you or someone you love is affected by dementia, please contact your GP, Admiral Nurses, or several dementia charities that offer advice and support.
For more information about help and support for people with dementia, check out this guide on the NHS website.
What to read next