Christmas is just around the corner and it's that time of year where the mulled wine is on tap, we're getting cosy and putting our feet up as much as possible. Christmas time can also be associated with stress and watching your bank balance, which is why we've come up with some handy tips and advice to help you save money and do Christmas on a budget.
The average household will spend around £740 more during the month of December, in comparison to other months of the year, and according to the Bank of England that's 29% more than a usual monthly spend. On presents alone the average spend in 2021 was around £548, and that's excluding the turkey, decorations and bevvies.
Together with our money advice expert Faith Archer, who aims to help families to easily understand budgeting, pensions and tax, we've got some of the best tips to help celebrate the festive break without breaking the bank.
Follow our tips to make sure you can enjoy the festive season with cash to spare
1. Consider what you can afford
Think about how much you can afford to spend. How much will you have left after covering all your essential bills? Do you have any savings you can tap into if need be? Be realistic, rather than sticking your head in the sand and spending madly. In an ideal world, no one would run into debt for just one day.
2. Spread your shopping
Try not to leave it all to the last minute so you have time to search for sales and avoid express delivery charges online. Plus, you can also spread the cost, rather than running up all the bills in December. Set money aside rather than hoping there will be something left at the end of the month.
3. Shrink your present list
If the gift list has spiralled out of control, talk to friends and family. Suggest focusing on presents for children only, spending a maximum amount per person, doing Secret Santa, or giving family gifts such as board games or snack hampers. Giving presents can also create an obligation to give something back, which might be difficult in the current cost of living crisis. Set a spending limit for each person, too.
4. Budget for all costs
Remember to include expenses such as drink, decorations, wrapping paper, postage, travel and socialising, as well as presents and food. Decide what is essential and what might be merely nice to have – maybe this isn't the year for matching family Rudolph pyjamas!
5. Set expectations
If you can't be as generous as you'd like, suggest different options to children and grandchildren: if they are likely to receive Christmas cash, could they put it towards something special they really want?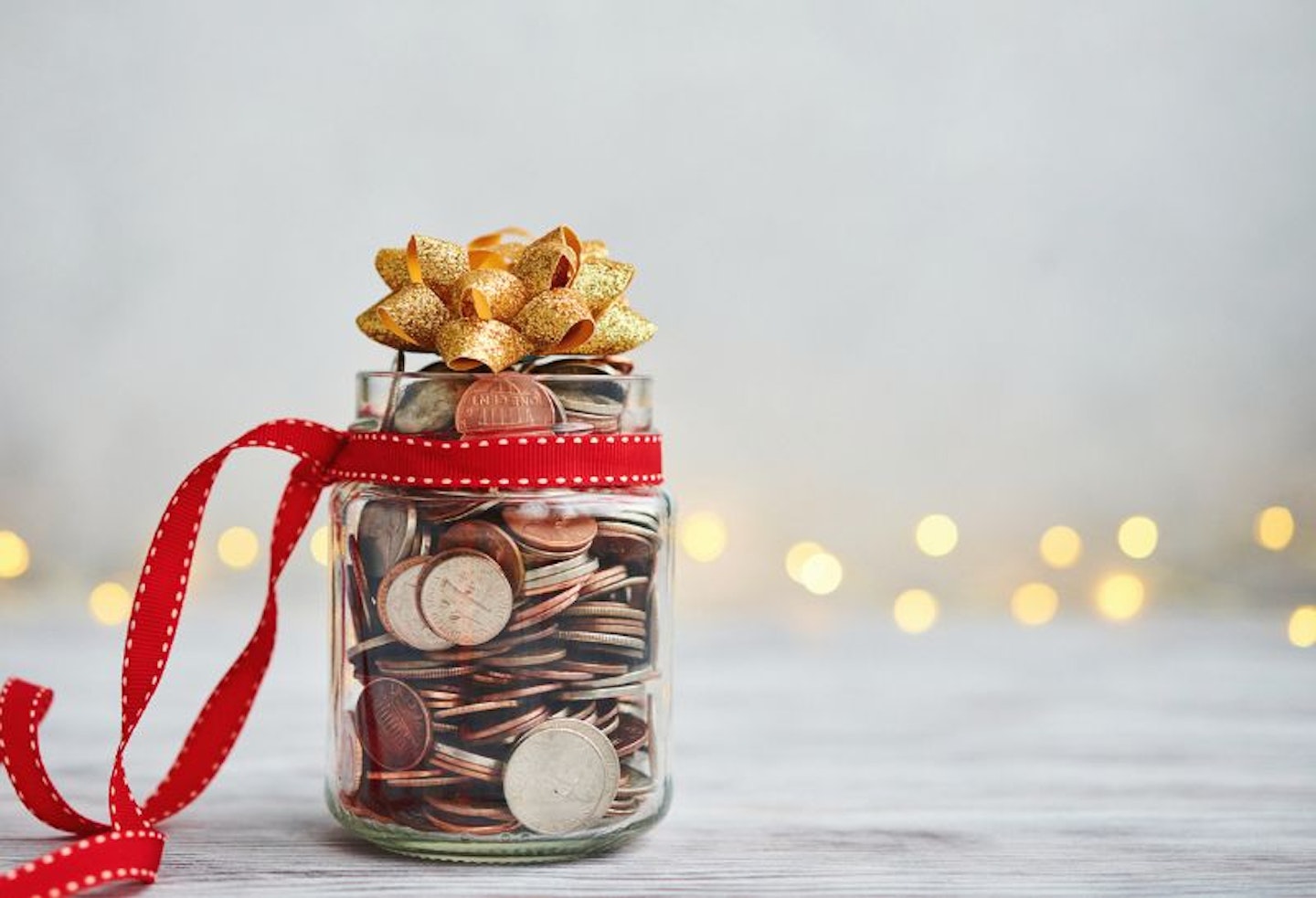 6. Clever ways to raise extra money
Cover some costs by paying with loyalty points, supermarket vouchers or gift cards. Use cashback you've earned with credit cards, current accounts or via money saving websites such as TopCashback(which we use and it really does give you cashback!). You could also raise extra by selling stuff on sites such as eBay or Facebook Marketplace.
7. Get creative with your Christmas presents
Focus on creative Christmas present ideas that don't cost a bomb. Try Christmas cookies in a tin, make cranberry sauce, or clothes for a favourite toy or pet. Thoughtful presents such as an album with family photos can be really appreciated without costing too much.
8. Buy second hand
Websites and apps such as Shpock, OLIO, Facebook Marketplace, and Vinted are a great way to find good, almost new, and well kept items to pass on as gifts this year. The plethora of Christmas gifts you can find for the grandchildren for example, is brilliant! More than 85% of us feel we go too far with our gifting at Christmas, according to research by OLIO, the UK's number one sharing app. This is not only a great way to save money, but it also creates a more sustainable Christmas and future for our environment.
9. Plan catering
If you are hosting friends or family, work out meal plans for how many people you need to feed, you can still have a festive feast on a budget. Consider making meals out of some of the side dishes. Try gammon with mash and red cabbage on Christmas Eve, with mince pies for pud. Make the most of what you buy and freeze any leftovers.
10. Spend time with friends and family this Christmas
For the real spirit of Christmas, spend time together rather than expensive presents. Think trips to see Christmas lights, decorating the tree, making paper chains, baking, singing carols, or watching a festive film. Memories don't cost a penny.