When you've been online shopping (or even shopping in person), you'll no doubt have noticed the likes of companies such as Klarna, Laybuy and Clearpay as an alternative to debit or credit when it comes to paying for your new items. Put simply, these schemes allow you to spread the cost of your shopping over several payments which can be handy if you're short of money or buying an expensive item.
But how exactly does buy now, pay later work? And what should you be aware of? We spoke to Sabya Mukherjee, Head of Credit Risk at the money app, Monese to find out more.
How does Buy Now Play Later work?
Buy Now Pay Later (BNPL) is a way for you to buy things on credit and pay for them later. You'll typically pay the total owed over three or four instalments. These repayment instalments are interest-free when the merchant and the lender have a commission structure in place. When there is interest being charged, the interest rate is usually determined based on the perceived probability of default.
As an example, with Klarna, you pay in three instalments, the first being charged when you purchase the item, the second after 30 days and the third after 60 days. There is also the option of paying nothing at purchase, then clearing the balance in full up to 30 days later.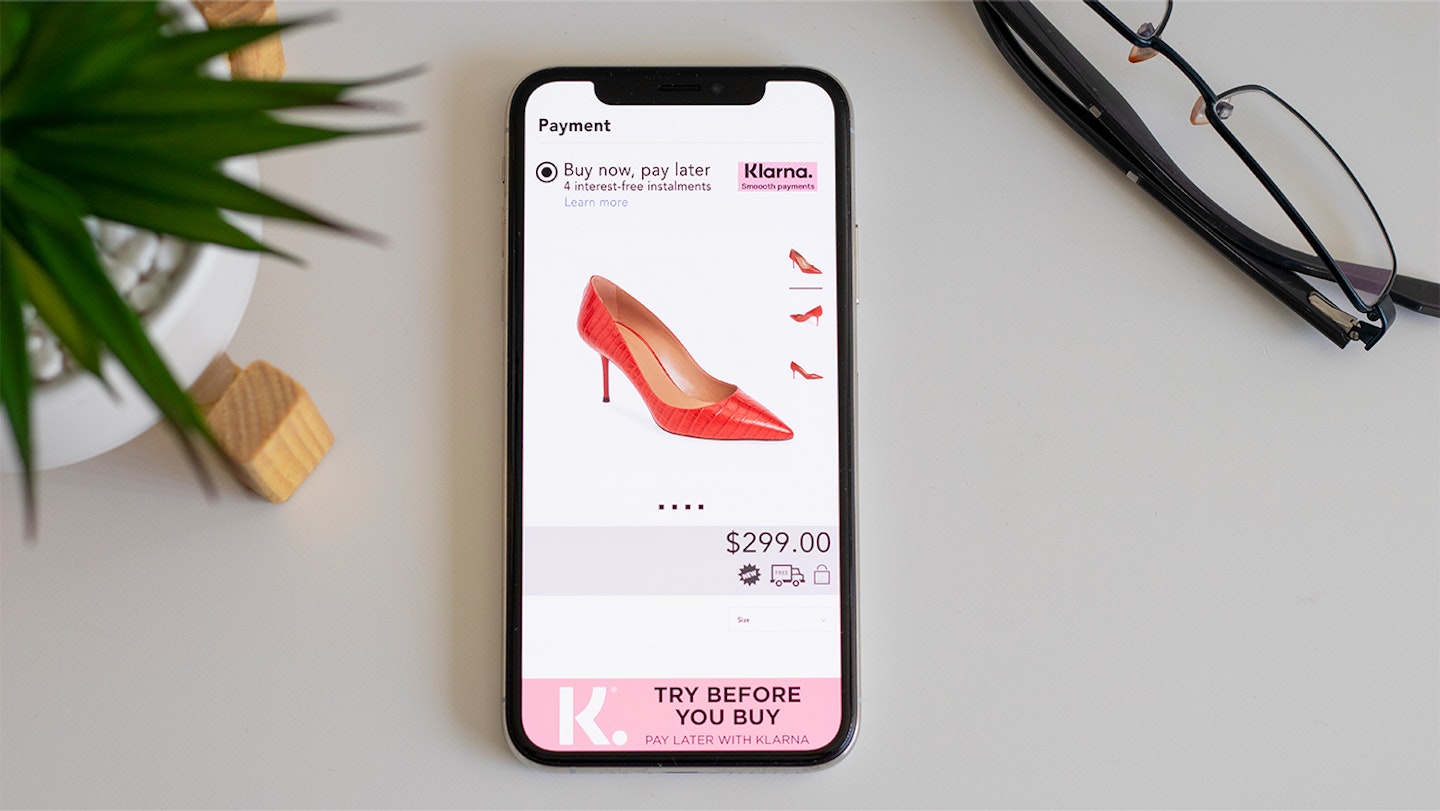 Things to be aware of
Pros
• Makes it easier to buy expensive items earlier instead of having to wait and save up before you can purchase.
• Providing you are organised, have a repayment plan in place and don't miss any payments, BNPL shouldn't cost you a penny.
• It is usually much easier and more convenient to access BNPL than qualifying for a credit card.
 • In some cases BNPL can give access to credit with no interest payments on small amounts over a 3-4 month term. This is good as a credit card is likely to charge interest payments.
 • Some BNPL providers do not conduct credit score checks for smaller amounts of purchases. However, you should expect some credit score checks for larger credit applications or if you're a more regular user of BNPL.
• Gives customers the chance to 'try before you buy', e.g. if you want to order multiple sizes of a piece of clothing and only pay for what you choose to keep.
Cons
• BNPL schemes are currently an unregulated sector in the UK however there are plans for this to change.
• You may end up paying more in the long run due to interest rates or late payment fees.
• Your credit limit is per BNPL provider, not across all providers. This means that none of them will know how much you've borrowed elsewhere which could result in total debts across several providers easily building up.
What does buy now pay later cost?
Repayment instalments are often interest-free for up to three months. So it can be possible to use BNPL and not pay any interest or late payment charges. However, if you want to use BNPL over a longer-term (up to 12 months) there is typically some interest associated with this, or if you want to access higher values of credit, it's likely that you will be charged interest.
What happens if I miss a payment?
If you miss a payment you'll probably be charged a late payment fee, so it's best to understand the repayment commitments you're taking on and the late payment terms.
From 1 June any defaults on BNPL will be reported to the UK credit bureaus, this means any missed payments are likely to appear on your credit report, which could have a negative impact on your credit score.
Does buy now pay later affect credit scores?
Yes, but this very much depends on how you use and repay BNPL. From 1 June any defaults on BNPL will be reported to the UK credit bureaus. If you miss any payments this will appear on your credit report, which will have a negative impact on your credit score.
We recommend that all BNPL consumers stay credit score savvy. Find out your score on your credit report and keep a close eye on any changes to your report. You can do this for free. Think of your report as your financial CV.
You don't need to take out BNPL or an expensive credit card to improve your score - you can do this with a simple credit builder product.
Your credit history and score are incredibly important. Landlords, utility companies and mobile phone providers use your credit score and history to make decisions on tenants and customers. If your score is low these things become more expensive or even inaccessible. For example, having to use a prepaid mobile or a prepay meter, or being asked to put down higher deposits on a tenancy. If you're looking to take out a loan, a lower credit score could mean you have lower spending limits or the amounts you can borrow are smaller. It can take months to rebuild your credit score - even years if you've had serious money problems.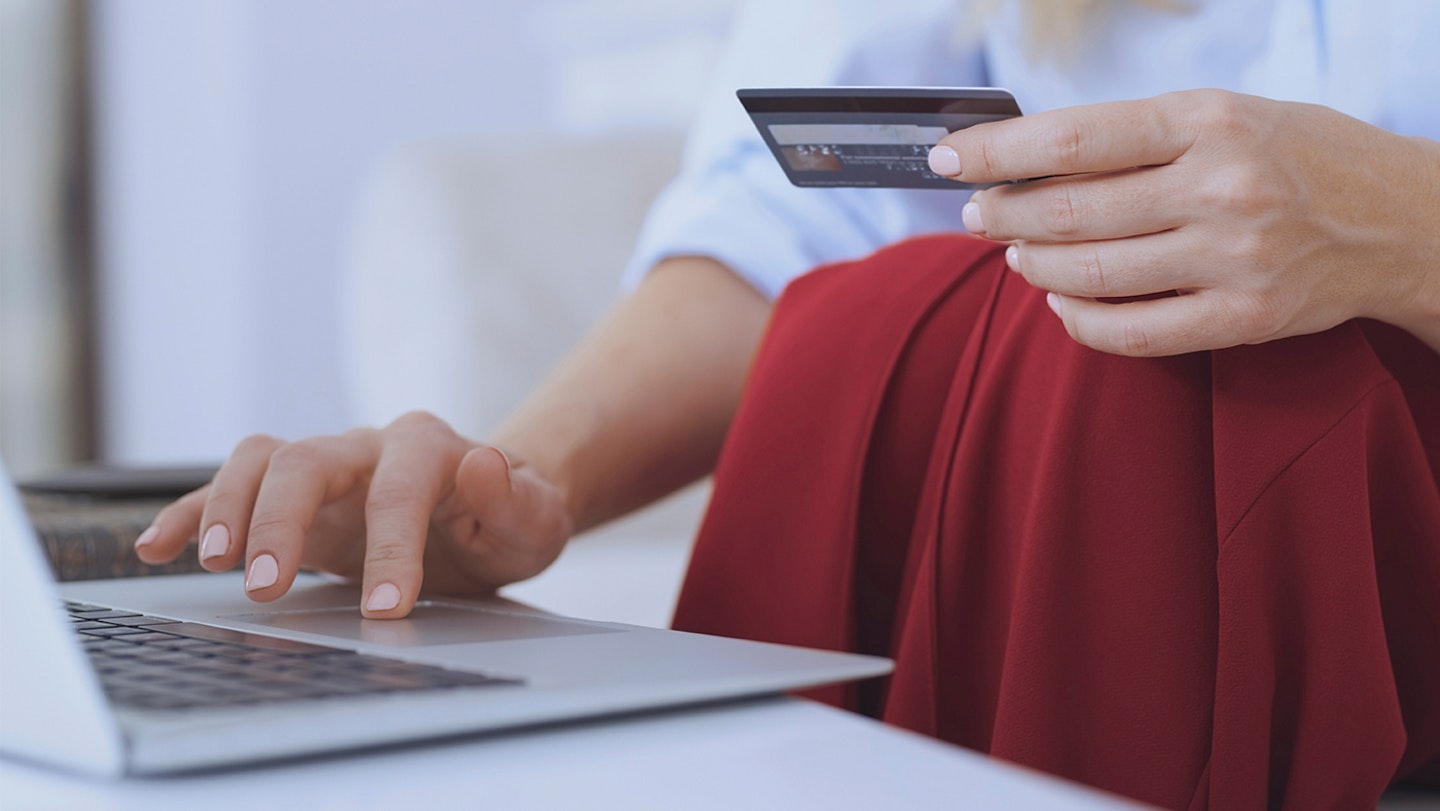 Why might I not be eligible for buy now, pay later?
If a BNPL provider needs to do a credit score check on you before approving the application, and you have a low score or no credit history, it's very likely that you will not be eligible.
If you'd like to use BNPL and have been declined, it is recommended that you take a look at your credit report and score. It can be daunting, but credit score repair begins with your credit report. Just about everyone will have a credit report and you should be aware of what yours is reporting about you. Checking your credit report can cost money, but there are a few services that can provide you with a free copy of your report.
If your score is low, you might want to consider a credit-builder product. You certainly don't have to take out an expensive credit card to build your score. Credit builders, like Monese's Credit Builder, let you build your credit history and improve your score with the three main UK credit agencies and lenders. These products are credit check free and don't involve credit cards. With a better credit history, you can access better value borrowing deals.
Customers are asked to choose a fixed amount to save each month and the provider creates an interest-free credit builder loan equivalent to 12 months of your savings. Each month as you save, you'll repay the interest-free loan. After 12 months, your interest-free loan will be fully repaid. This means you'll have 12 months of successful repayment history recorded with the credit agencies and your savings will be ready to spend.
What are the alternatives to buy now, pay later?
Instead of BNPL, there are more traditional credit options such as credit cards, as well as loans and overdrafts. Whatever option you choose, make sure you understand the commitments you are taking on and you have access to the protections that come with regulated consumer lending.
There are some important differences between BNPL and a credit card however. From 1 June 2022, any defaults on BNPL will be reported to the UK credit bureaus. This means any missed payments are likely to appear on your credit report, which could have a negative impact on your credit score. However, a credit card will report all your repayment behaviour to the credit bureau. This means using a credit card can give a much rounder picture of you as a repayer.
For example, if you want to make a larger purchase, a 0 per cent purchase credit card might be a better option. Typically this will allow you to budget and divide the total amount into the number of months you have the 0 per cent credit card offering from. At the end of the period, not only do you have your product interest-free over a longer period (typically) you would also be improving your credit score with regular repayments being reported on the credit reference agencies.