Christmas is the season for giving, but with so many worthy causes it can be hard to know where your money is most needed. Below are 12 charities to donate to this Christmas that are particularly in need of your support at this time of year.
After a turbulent few years, Christmas is a particularly great opportunity to think about supporting those in even greater need. If the years gone by have taught us anything, it's the importance of supporting our neighbours, community, and world and doing our bit to help care for those who need it.
Perhaps you're an animal lover, want to support the homeless, or children in need. Whichever charity you choose to donate your money to, be it a small or large amount, the knowledge that you have helped someone in some way is what Christmas should all be about.
The 12 charities to donate to this Christmas which are listed below are only a fragment of the amazing organisations that help people and animals across the globe on a daily basis. Donating to charity is a personal decision, so support something that is close to your heart.
Charities to donate to this Christmas
1. Oxfam Unwrapped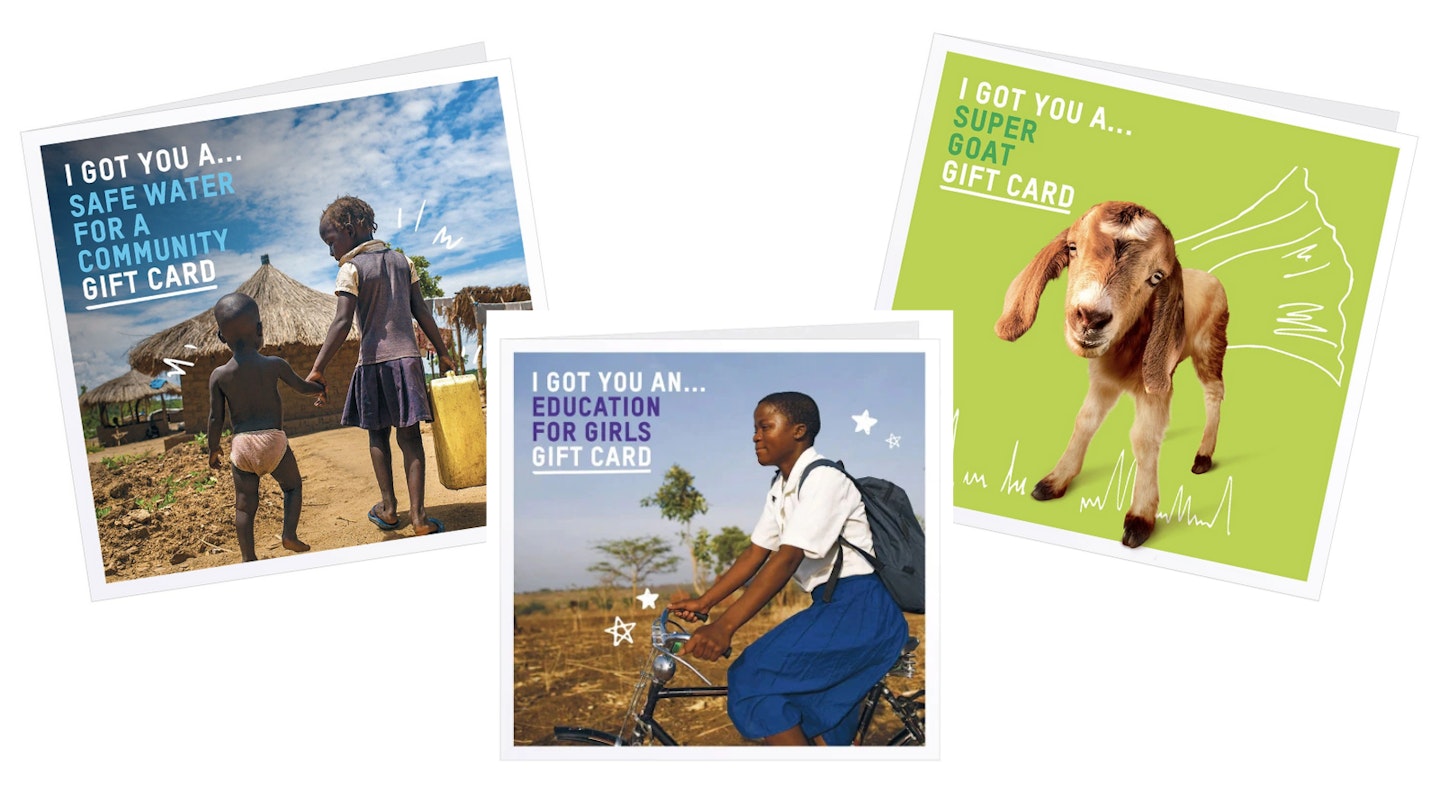 Throughout the year, Oxfam offers gift cards that can be purchased for the value of, for example, safe water, education for girls, food for a family, chicken, and goats.
The money spent on each gift card supports Oxfam in its fight against poverty, providing hope, joy, and brighter futures.
A gift is a lovely way to support a great cause, and also tick off some of your Christmas shopping lists! You can also donate to Oxfam directly.
2. Salvation Army, Christmas Present Appeal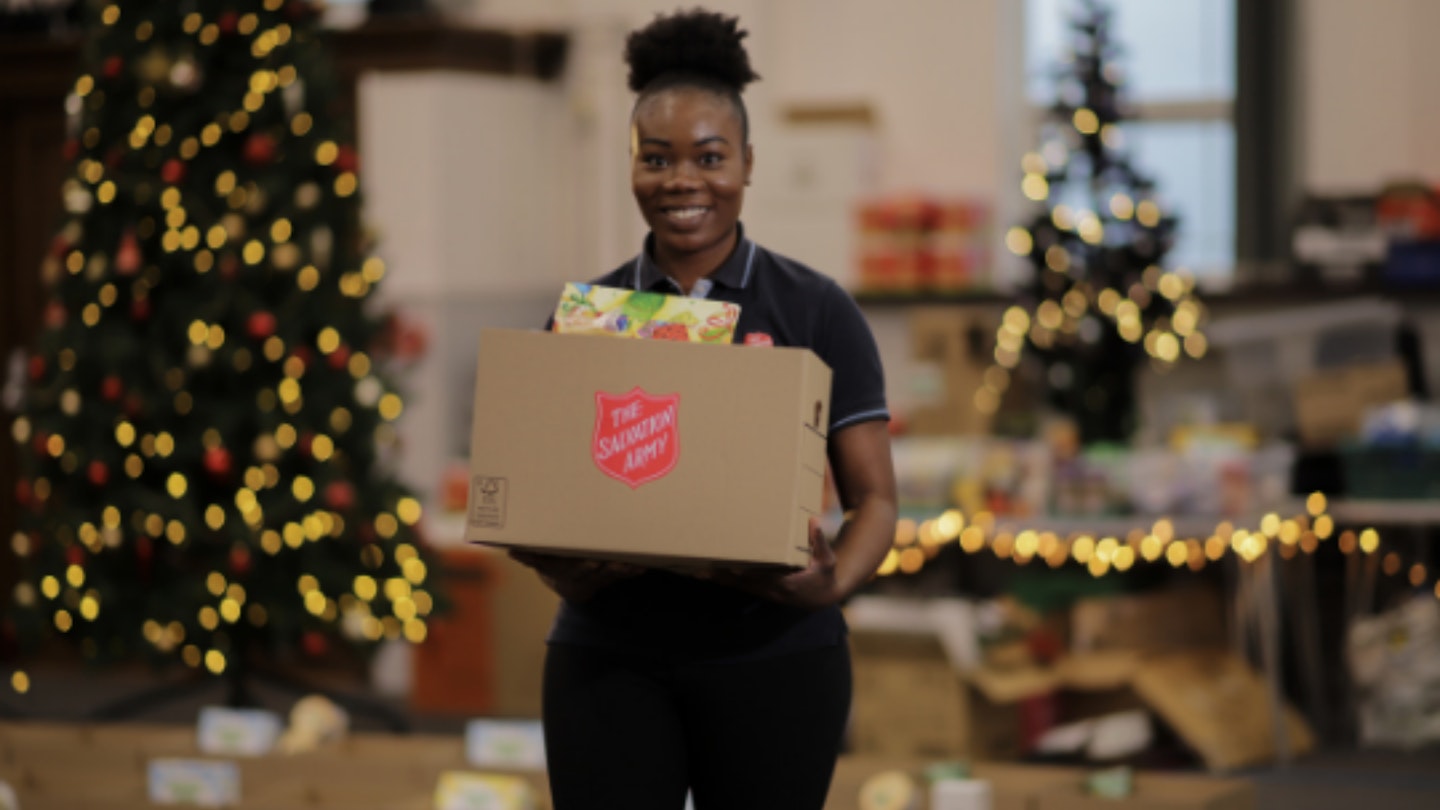 Many Salvation Army churches and centres across the UK will be running a Christmas Present Appeal, collecting donated toys and gifts for children who might not otherwise receive a Christmas present.
If you'd like to donate a gift, contact your local Salvation Army church or centre to find out where and how to donate. Donations are open until mid-December.
Working for over 150 years in the UK, The Salvation Army also works to support victims of modern slavery, the community, and the homeless to name a few.
With the rise of homelessness as a result of the pandemic, the charity will be on hand this winter offering hot takeaway meals, sleeping bags, and specialist support.
Help The Salvation Army continue to be there for those in need.
3. The BookTrust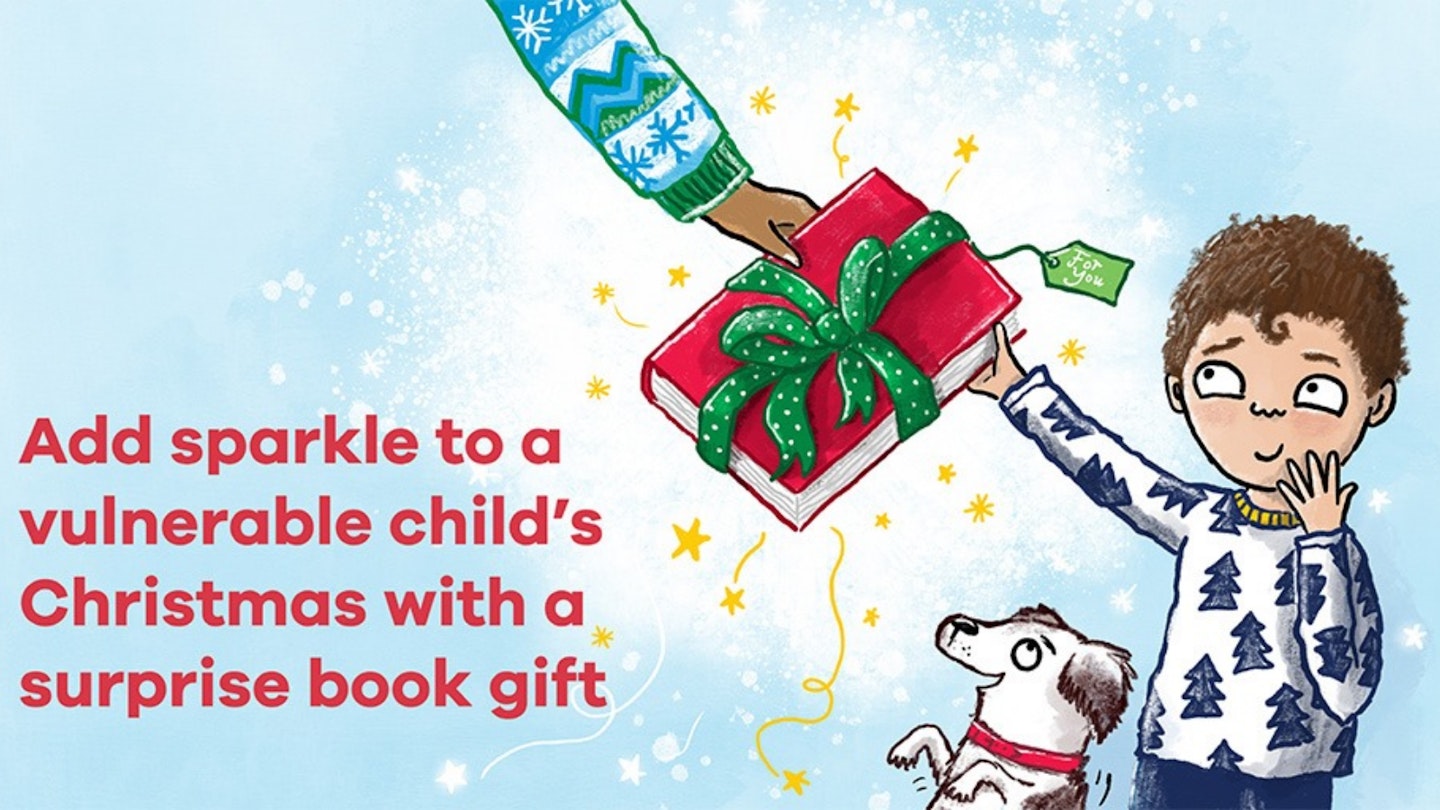 The BookTrust Christmas Appeal raises money to send book parcels to children who are vulnerable or in care. Their families might be facing challenging circumstances or significant hardship, and some children may be spending this Christmas away from their families for the first time.
Last Christmas, 14,250 children all received a festive book parcel in the run-up to Christmas - that's 1,800 more children than previously. And for the first time, some parcels were given out through community food banks to help some families who have been adversely affected by lockdowns and who were facing a difficult Christmas.
The BookTrust Christmas Appeal will return this Christmas, or you can donate now to support and fund a range of activities for children who need extra support.
4. Crisis This Christmas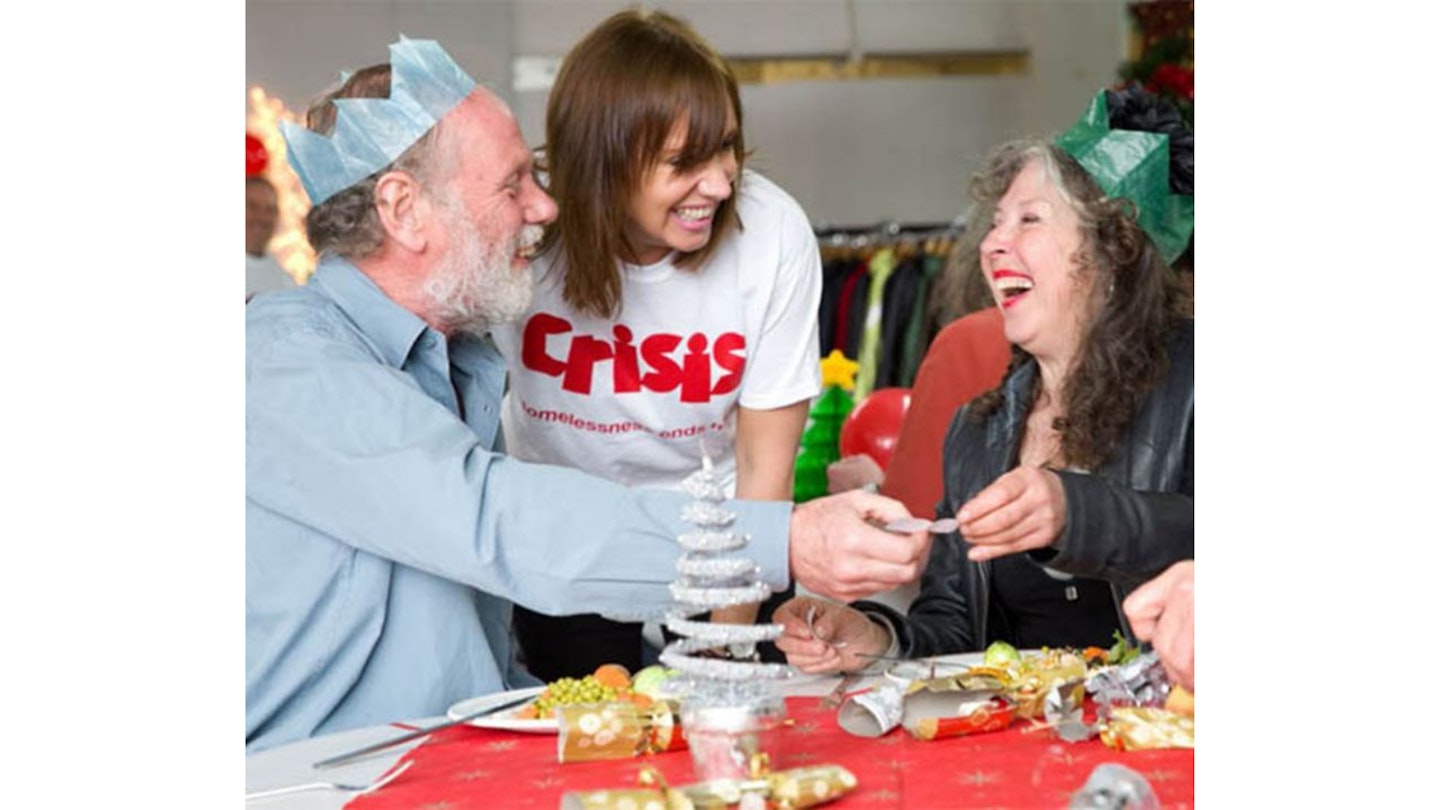 A gift of a Crisis Christmas will give homeless people access to essential food and festive treats, a place to stay over Christmas, and year-round support, education, and training.
Crisis supports hundreds of people over the Christmas period, providing them with warmth, comfort, safety, and hope for the future. It isn't possible without the amazing people donating, fundraising, and volunteering their time.
You can donate to help end homelessness.
5. RSPCA, Christmas Rescue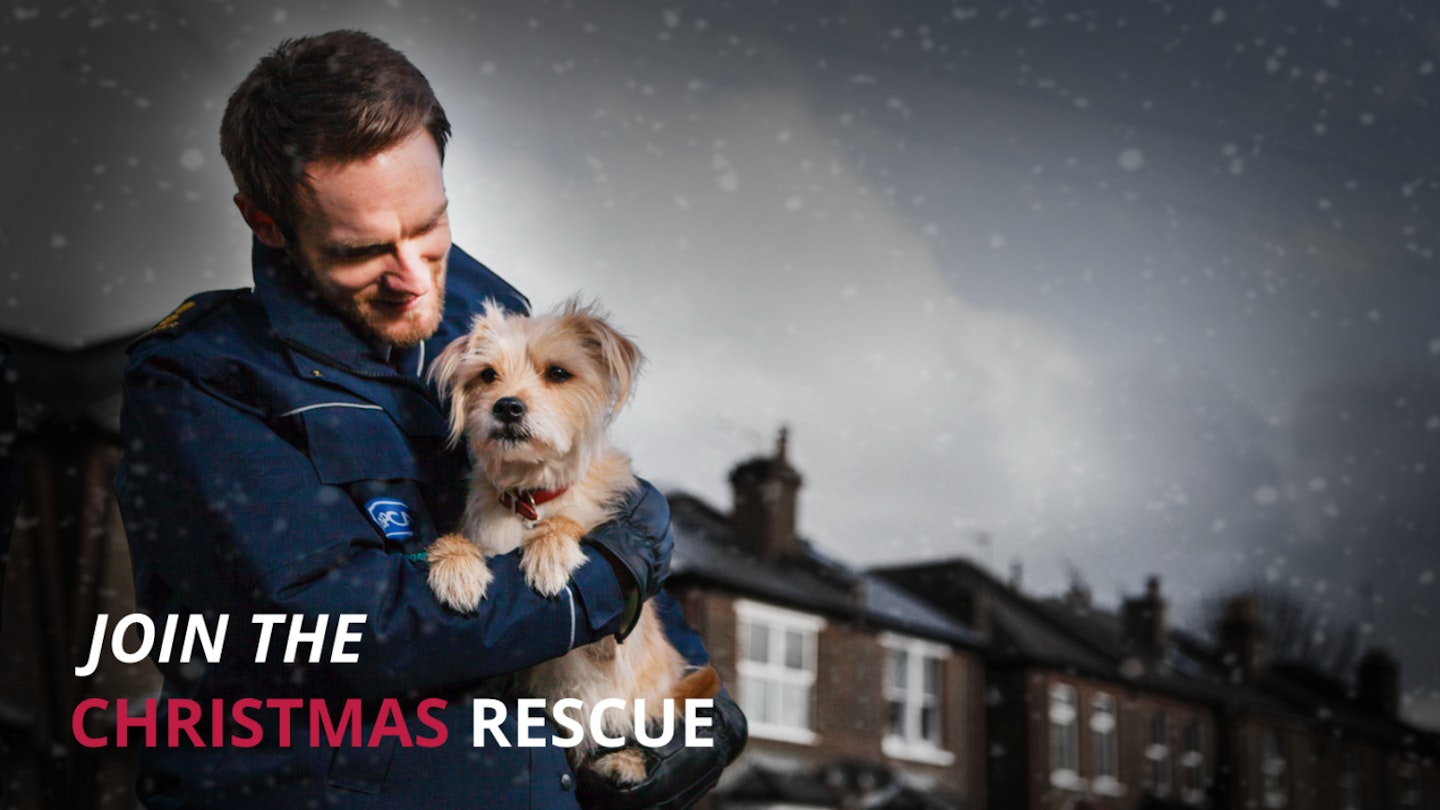 This Christmas the RSPCA is asking for donations of £15, £25, or £40 (or any other amount) to help answer calls to its Animal Rescue Line, keep Animal Rescue Teams on the road over Christmas and look after the animals in its care (£40 covers the cost for five cats and dogs to be microchipped).
During the 2019 Christmas period, more than 2,500 animals were taken into the care of the RSPCA. Christmas is a common time for animals to be abandoned, and for owners who are struggling with the costs of looking after their animals to seek help.
The RSPCA's animal rescuers work tirelessly every day - even on Christmas Day, so these funds are vital to keeping the Christmas rescue going.
6. The Trussell Trust Food Bank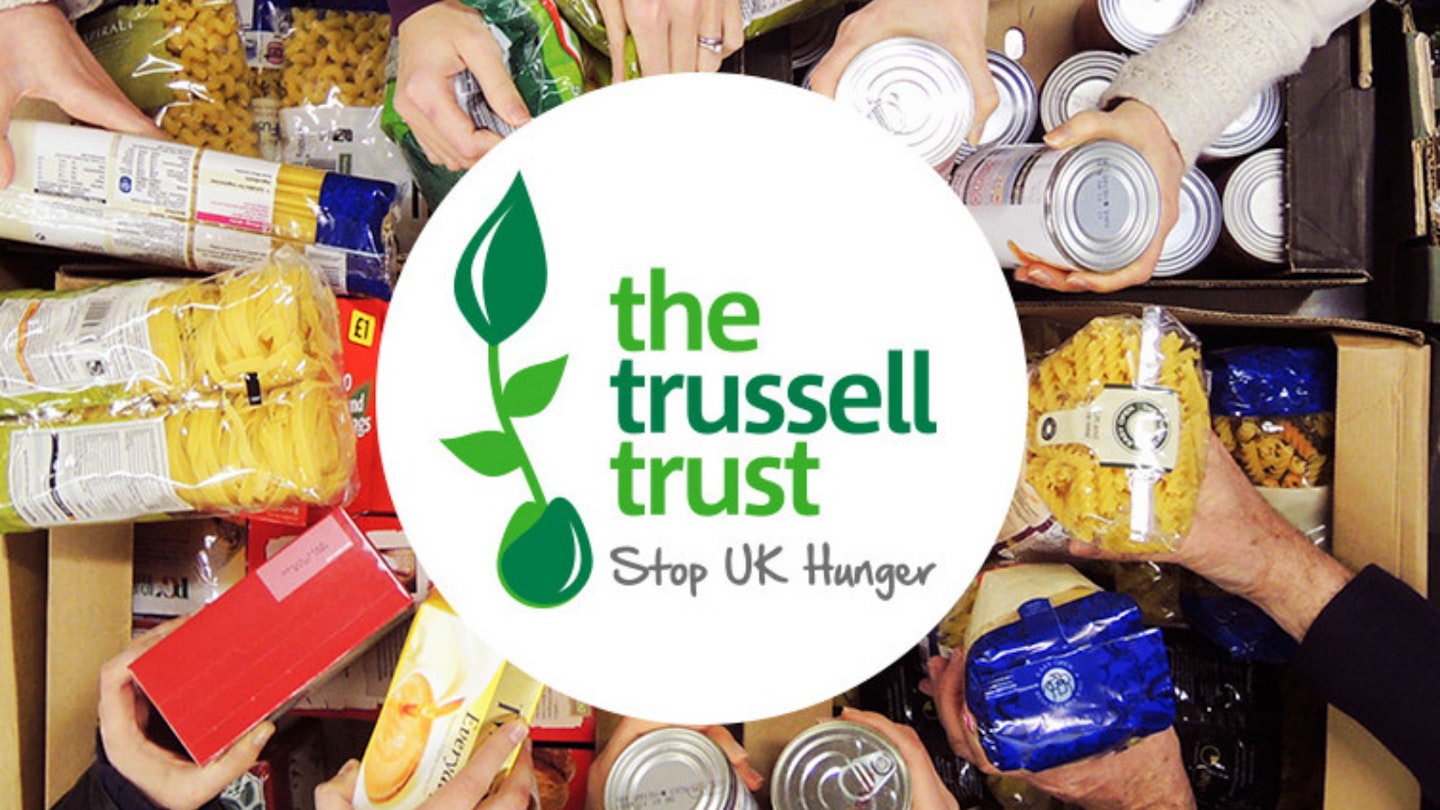 The Trussell Trust supports a nationwide network of food banks, providing emergency food and support to people living in poverty in the UK.
In 2020, research forecasted that food banks would need to give out six emergency food parcels a minute, a 61 per cent increase on the year before. And with the pandemic having directly contributed to an increased need for support from food banks and many struggling following the cost of living crisis, it's likely we could see similar numbers again for 2022.
You can help them make sure everyone gets a Christmas dinner this year, by making a food donation to one of your local food banks or at a supermarket collection point. They also collect non-food items such as household supplies, toiletries, and even furniture and clothing. You can also donate online to support their work.
7. Age UK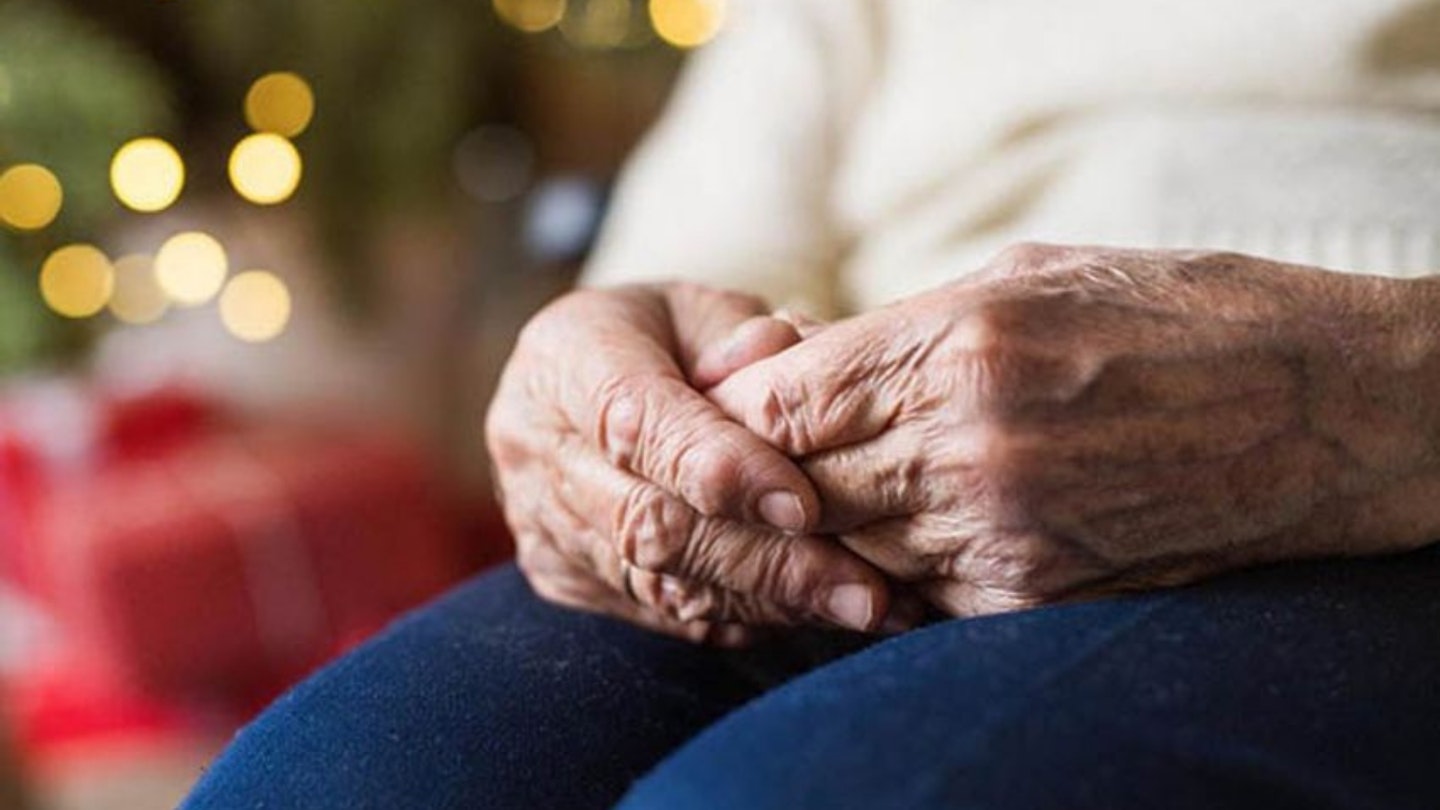 Christmas is the loneliest time of the year for over 1.5m older people, particularly those who have lost their partner. Age UK is working to change this, making sure that no one is alone on Christmas.
The charity remains active in supporting older people and a £15 donation could pay to answer three calls to Age UK's advice line from older people needing information and reassurance to cope with the long-term impact of the pandemic.
The Age UK Advice Line, 0800 678 1602, is open 8am-7pm, 365 days a year - even on Christmas Day.
8. The Donkey Sanctuary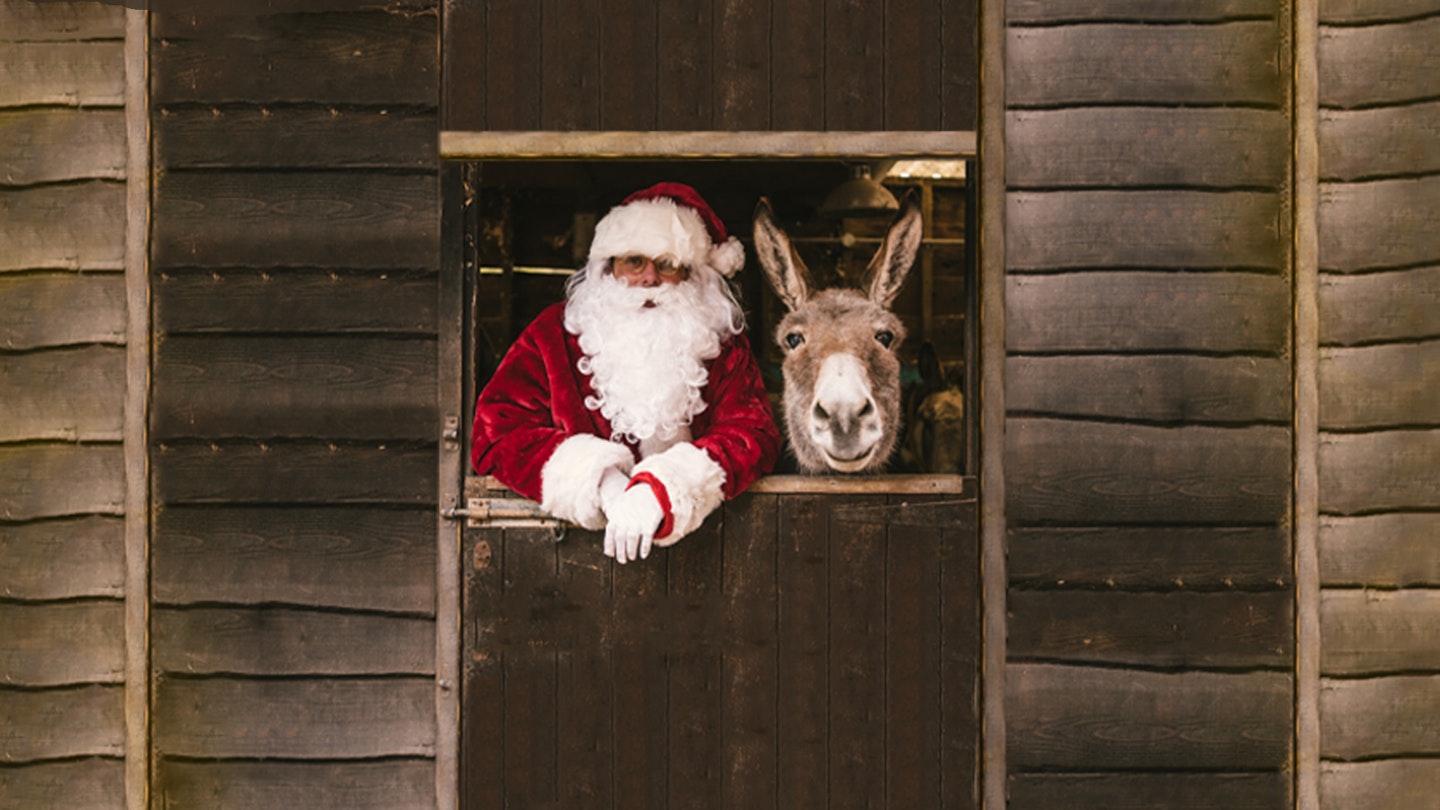 What could be more Christmassy than donkeys? The charity relies entirely on donations to provide the best lives for the donkeys in its care and improve the lives of donkeys and mules around the world.
There are lots of ways to get involved, including donating, volunteering, and even offering donkey homes or adopting a donkey as a Christmas gift.
9. SSAFA Christmas Campaign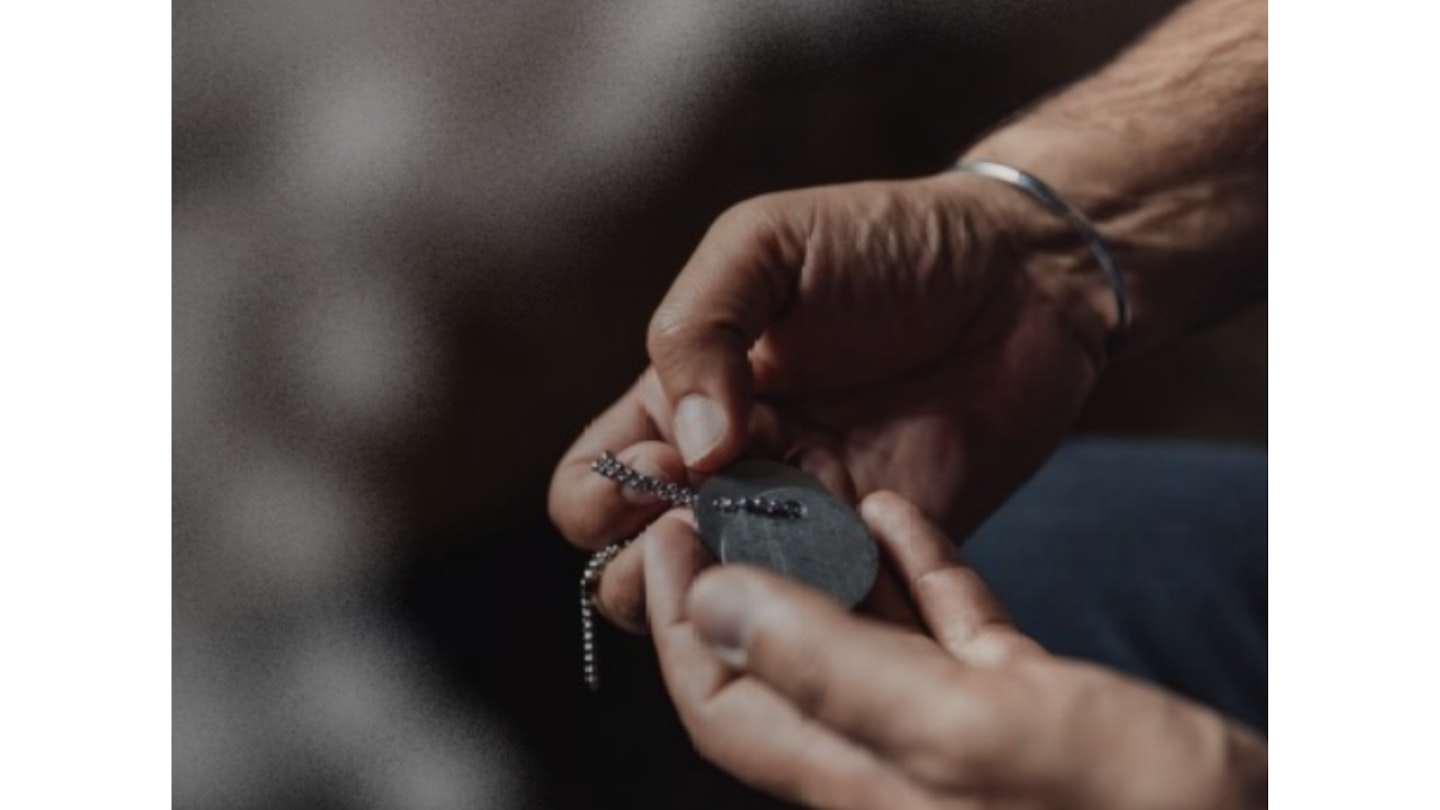 The SSAFA is a military charity supporting the military community and veterans alike. The charity has revealed that nearly a quarter of polled service personnel are experiencing loneliness in the lead-up to Christmas – with well over two-thirds saying that they felt lonelier than usual at Christmas.
Much of SSAFA's work with the Armed Forces community helps combat loneliness, providing practical and emotional support. Your donation will help them to support military families who may be apart at this time of year, those transitioning to civilian life, and veterans as well.
10. Christian Aid Christmas Appeal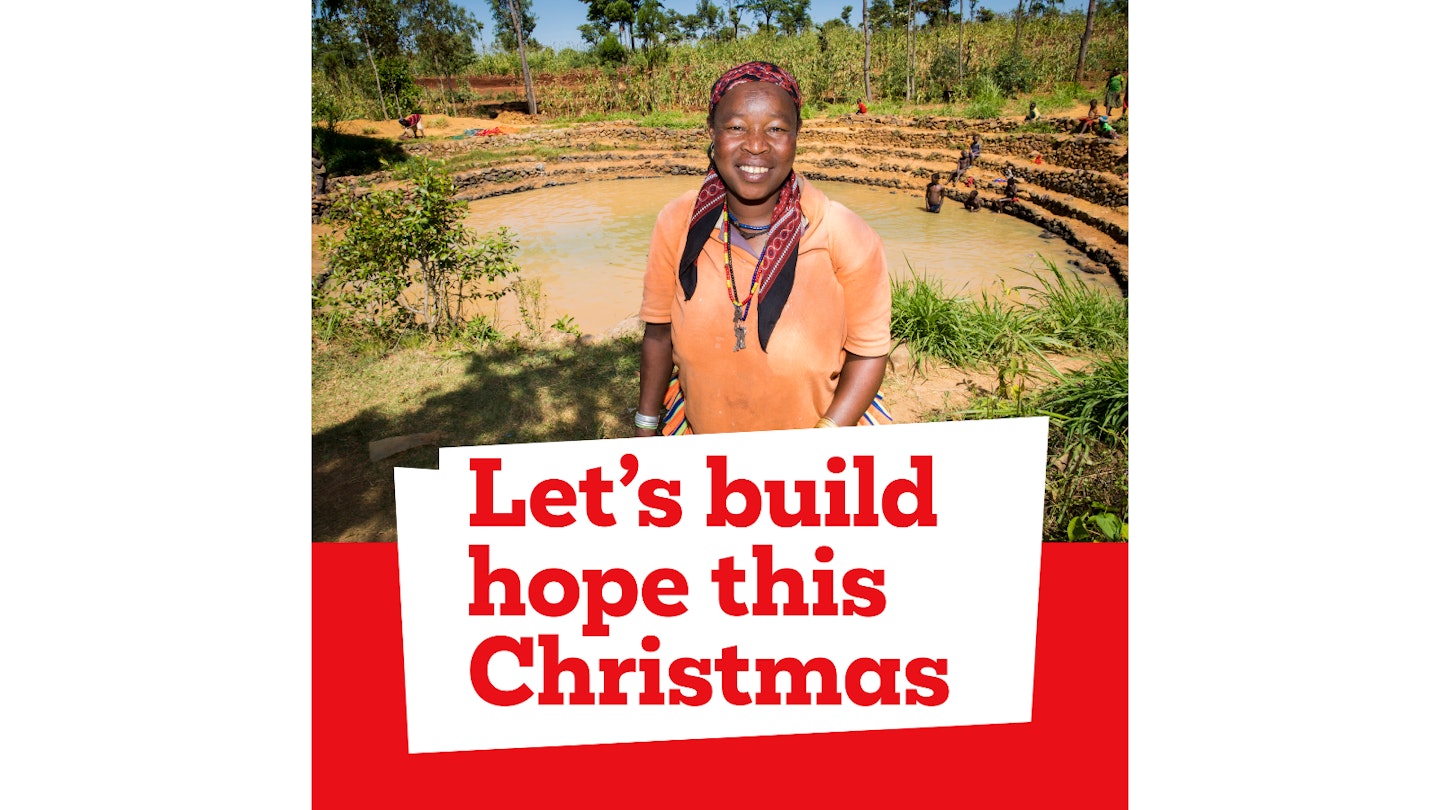 Last year Christian Aid raised £1.1 million to help people facing poverty across the world. This year's Christmas Appeal hopes to top that, building hope for communities and fighting for change where people face terrible crises across the world.
You can also order Christmas cards that support Christian Aid through Traidcraft with a range of handmade cards with designs on sale.
11. GOSH Christmas Stocking Appeal
Every child should have the chance to be at home with their family for Christmas Day.
Your donation to Great Ormond Street Hospital Charity can make a huge difference in helping to fund vital resources that GOSH needs to get seriously ill children back home as quickly as possible.
For those children whose treatment needs to continue over the festive season, your support can help bring Christmas to the hospital and make it feel like a home from home.
The video shows some of the lovely messages the hospital received as part of its 2020 Stocking Appeal. Help families at GOSH with the gift of your support this Christmas.
12. The Dog's Trust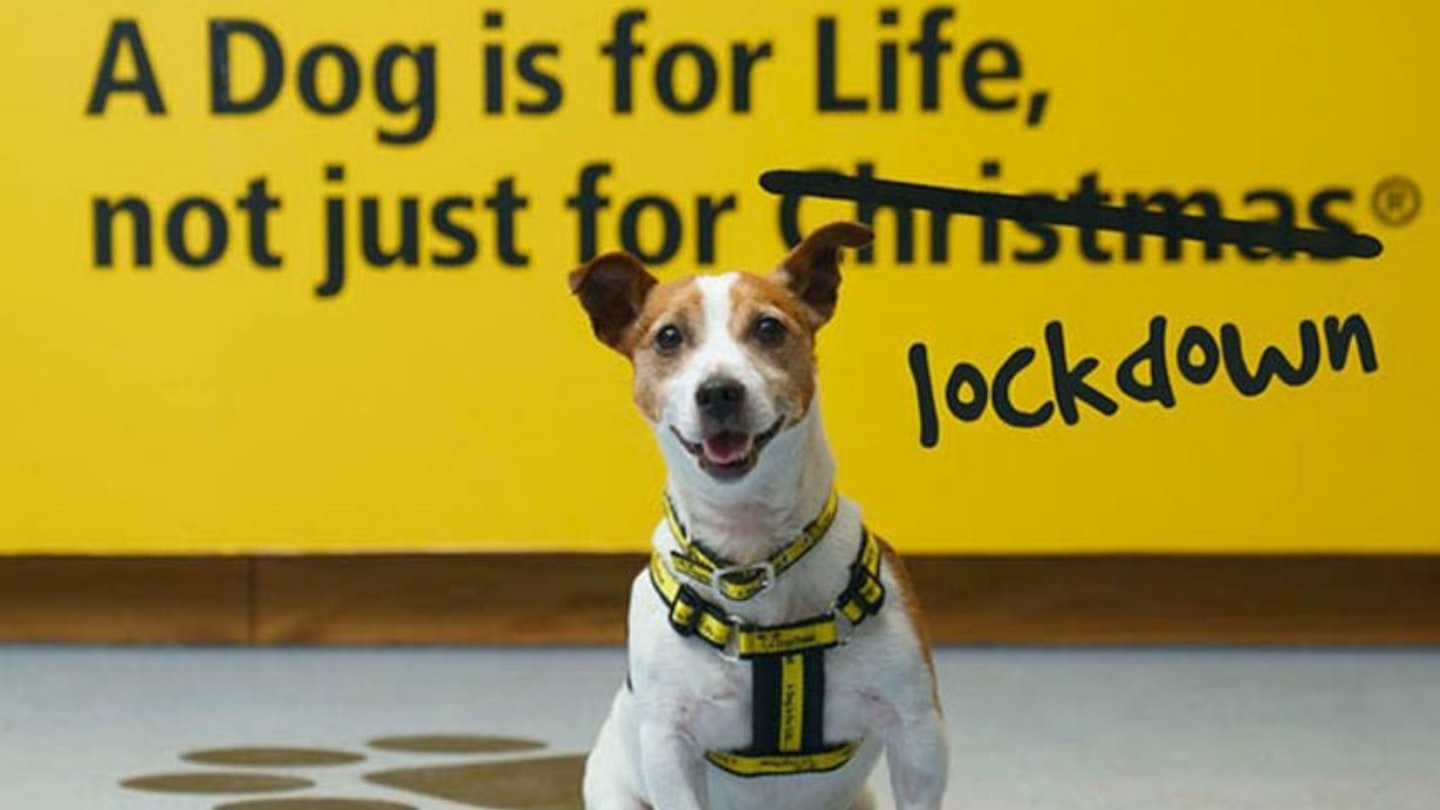 A dog is for life, not just for Christmas. Why then is Christmas the busiest time for rescue charities such as The Dog's Trust?
Every year the charity works to educate would-be dog owners as to whether they really are ready to look after a dog full time, 24/7, 7 days a week, 365 days a year. They also provide some brilliant information about looking after your dog, including how to combat behavioural issues and issues that may have arisen due to complications from lockdown, such as separation anxiety.
In past years the Dog's Trust has also delivered hampers to homeless hounds on the streets at Christmas. You can donate to support their continued work.
We'd also recommend checking out their Gift Shop for 2022 Christmas essentials including Christmas cards, crackers, gift wrap, stockings, and more.
How to donate safely this Christmas
Data from Action Fraud reveals that £1.6m of the public's money was lost to online charity fraud over the past year. To make sure your money goes to your intended charity, and not to scammers, be mindful of the following tips:
• Check the charity name and its registration number on the Charity Commission website to find out whether the charity is legitimate.
• Use the Fundraising Regulator's online Directory to find out whether a charity has registered with it and committed to excellent fundraising.
• Look out for the Fundraising Badge on charity marketing materials – when people see it, they can have confidence in the charity's fundraising.
• Ask questions about the cause – if people are still unsure about giving, they should always ask for more information. Legitimate causes will be happy to respond.