If you love a good storage hack and are looking for ways to maximise the space in your wardrobe, we've scoured the internet for the best wardrobe storage ideas. From clever shoe storage, to vacuum pack storage for bulky items like jumpers and bedding, make the most of every inch of storage you have with these clever hacks.
It doesn't matter if you've got a small one door wardrobe or a huge built in or walk in wardrobe, utilising the space you have best will give you the maximum use of your wardrobe. Here's some inspiration and our favourite ideas for wardrobe storage so you can finally organise your wardrobe...
Storage ideas for wardrobes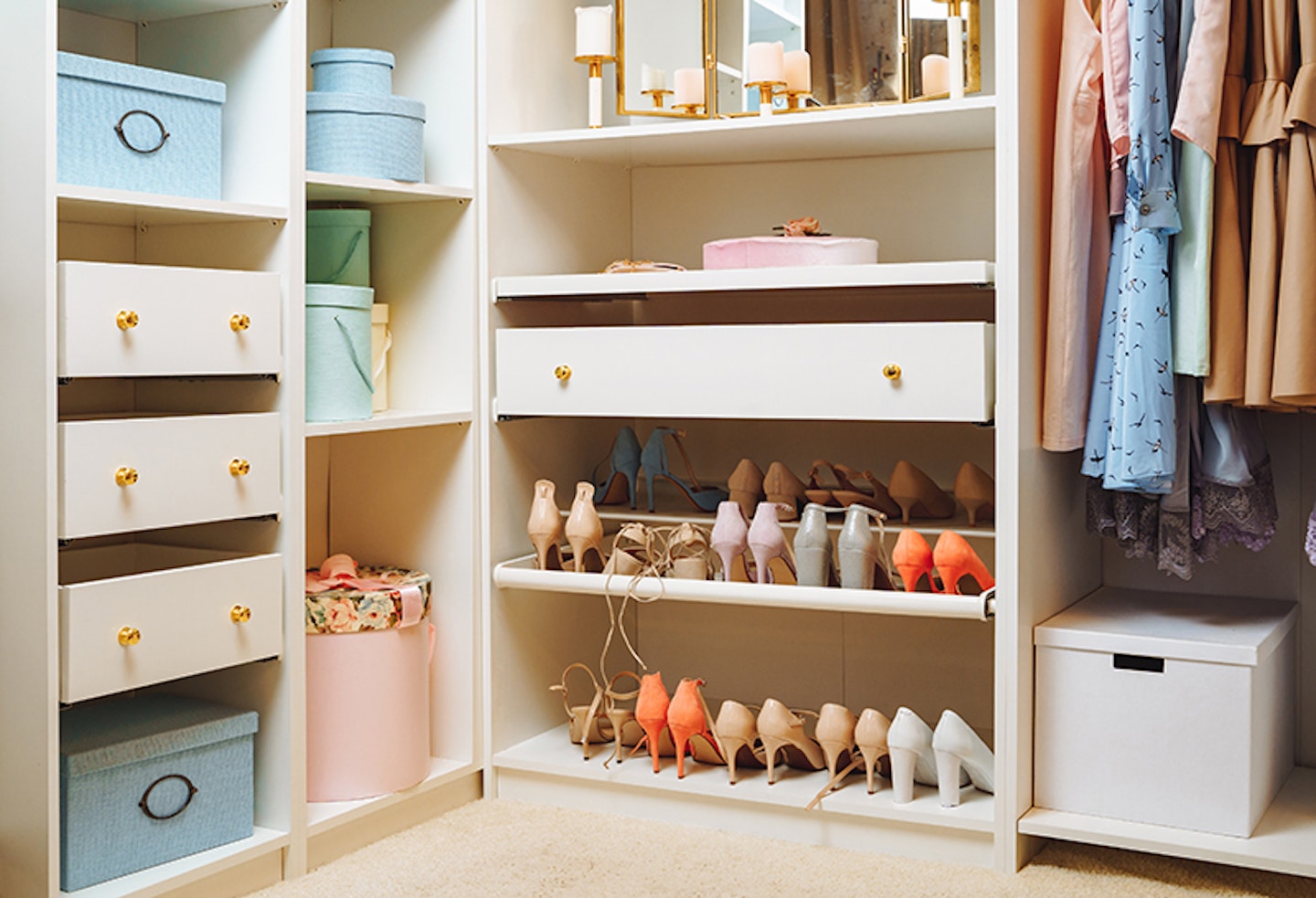 Think vertically and horizontally
How much hanging space do you need – if you have more shirts than long dresses, you'd perhaps be better off fitting two rails (one on top of the other) rather than one rail with a big gap. Don't put the top rail too high for you to reach though. If there's space above the hanging rail, put a shelf above there for seasonal items such as jumpers. It's also a great place to store Christmas decorations, or sentimental items that you want to keep safe but don't need to access often.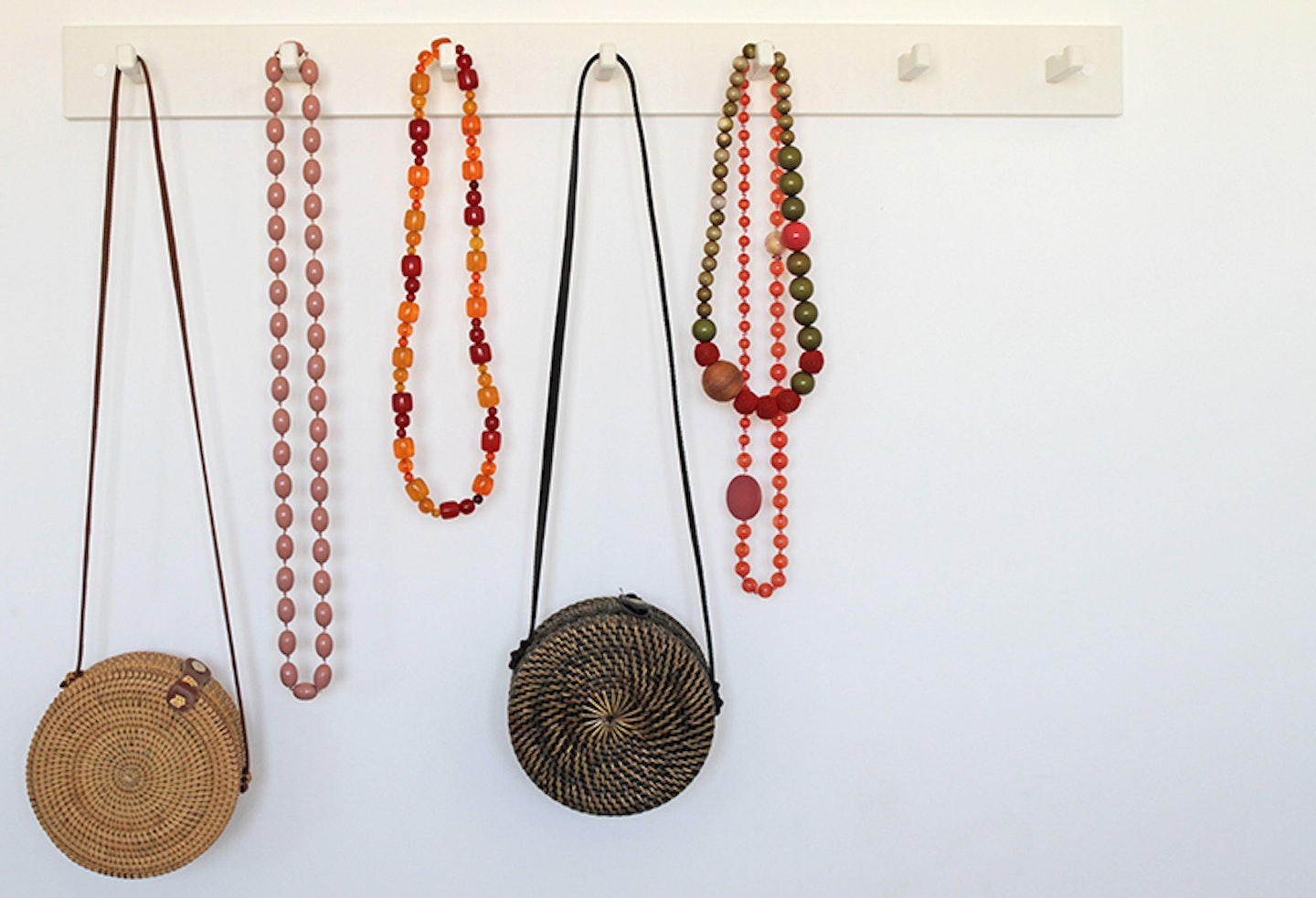 Use the doors
Wardrobe doors are a great place to use for storage. You can either pop some hooks on the back and use them for outfit planning, or hang a jewellery or accessories organiser so you have somewhere to hang necklaces or ties. In a children's bedroom, you could also hang some storage for toys.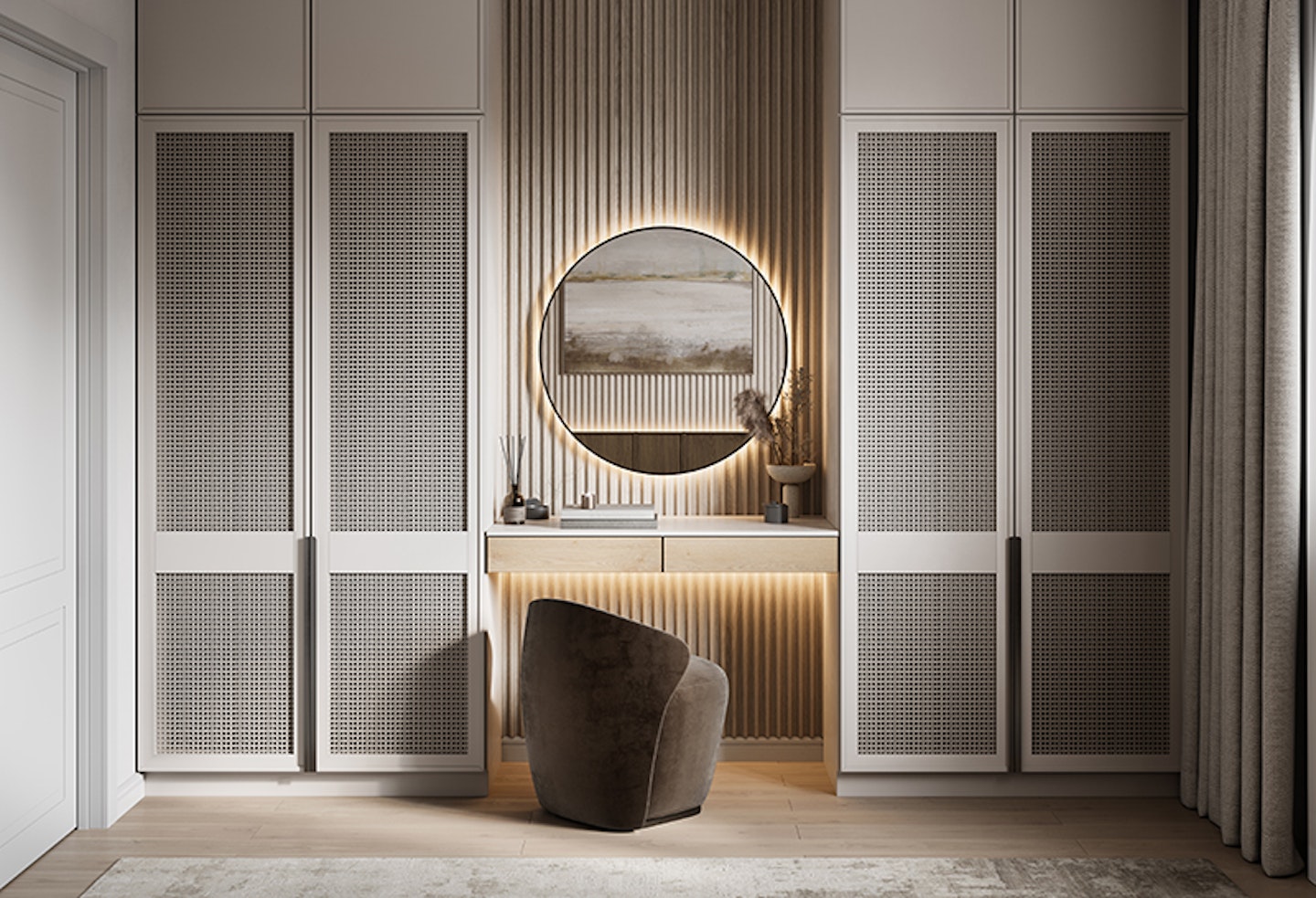 Personalise your space
Before considering wardrobe storage ideas, how do you use your wardrobe? Is it just for a few more formal outfits and most things you keep in drawers? Do you want everything on display so you know exactly what you have? How high can you comfortably reach in your wardrobe – or if it's for a child, how high can they reach? Considering how you use the wardrobe before looking at storage options is the best way to ensure it works for you.
Built in wardrobe storage ideas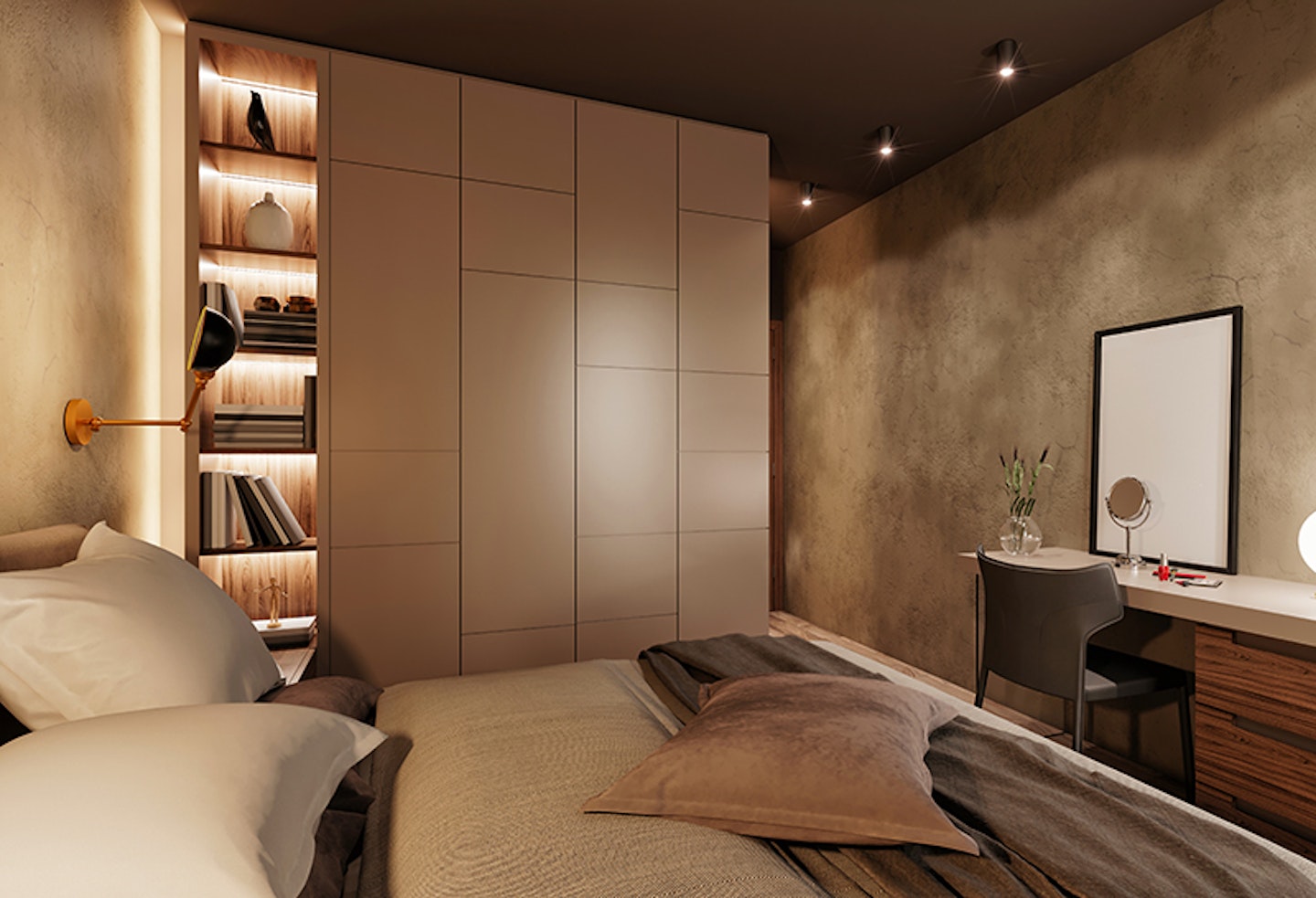 Mix open and closed storage
There are so many options when it comes to creating a built in, such as sliding doors, colours, wallpapering the outside, adding texture with upholstery. A mix of open and closed storage means you can also use your wardrobe for display, making it a real feature of the room rather than somewhere to shove everything away from visitors!
DIY built in wardrobe
You can get flexible wardrobe solutions to fit into a nook or corner in your room, so you can create your own built in. There are also plenty of IKEA hacks online to transform their affordable PAX wardrobe system and make them look like expensive built-ins.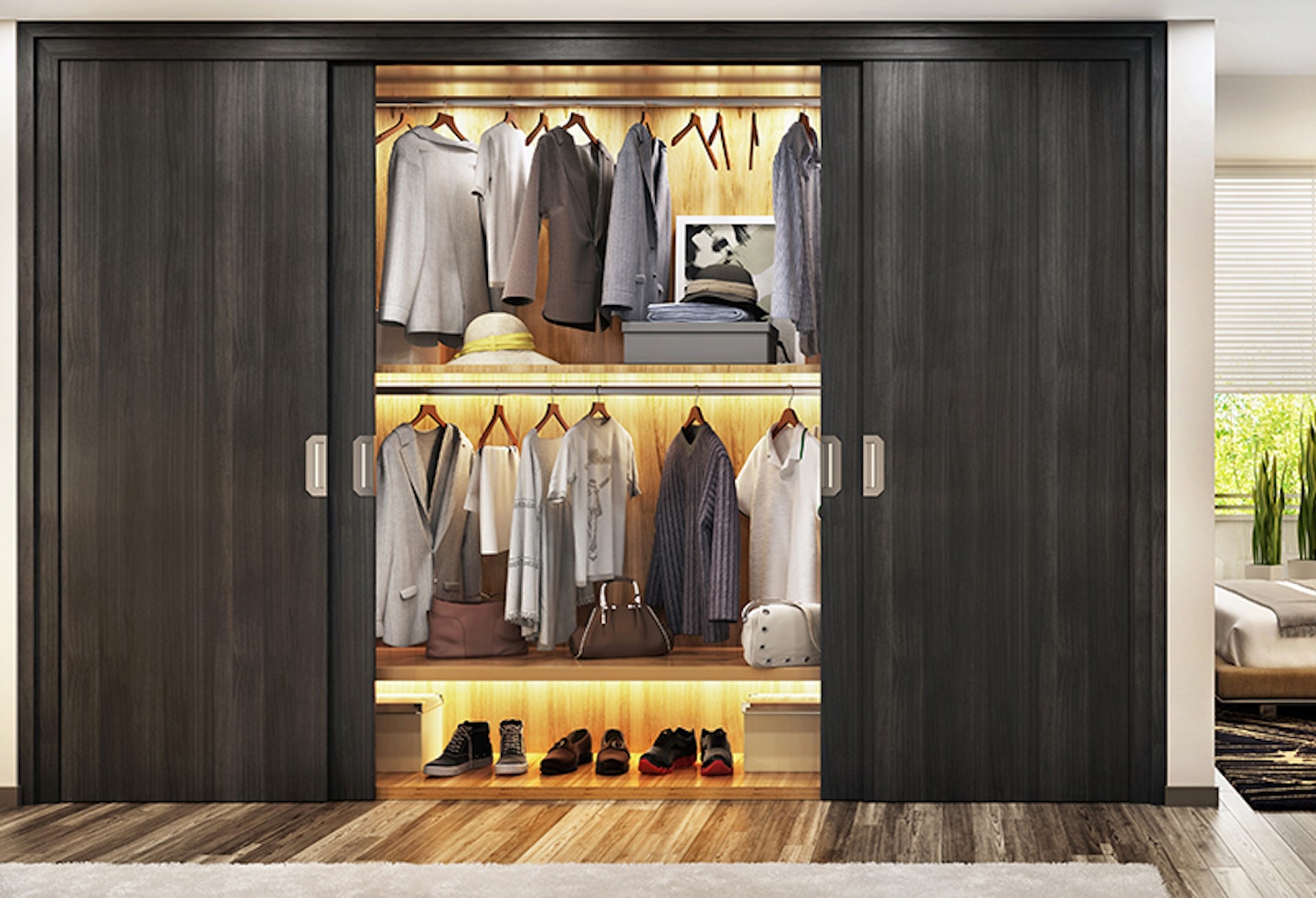 Light up the interior
Using lighting in your wardrobe will make it much easier to see what's in there, plus it'll make it feel bigger. You can get inexpensive stick on LED lights which are rechargeable or battery powered, so you don't have to worry about plugging anything in too.
Wardrobe shelving ideas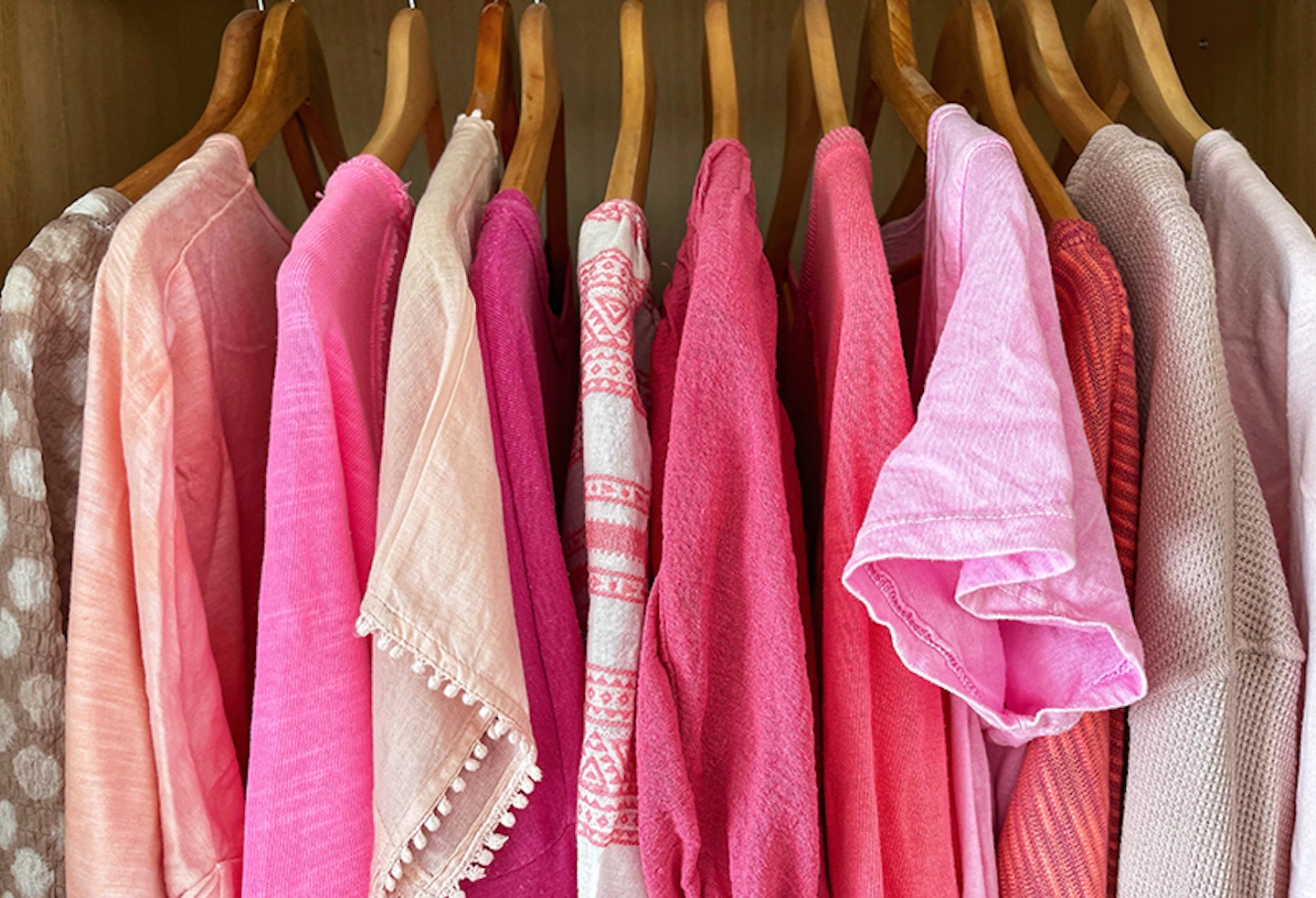 Divide by colour
Using colour as your organisation hook is a great idea if you're planning on having some of your wardrobe open-concept. It looks great and means you can easily colour coordinate your outfits too.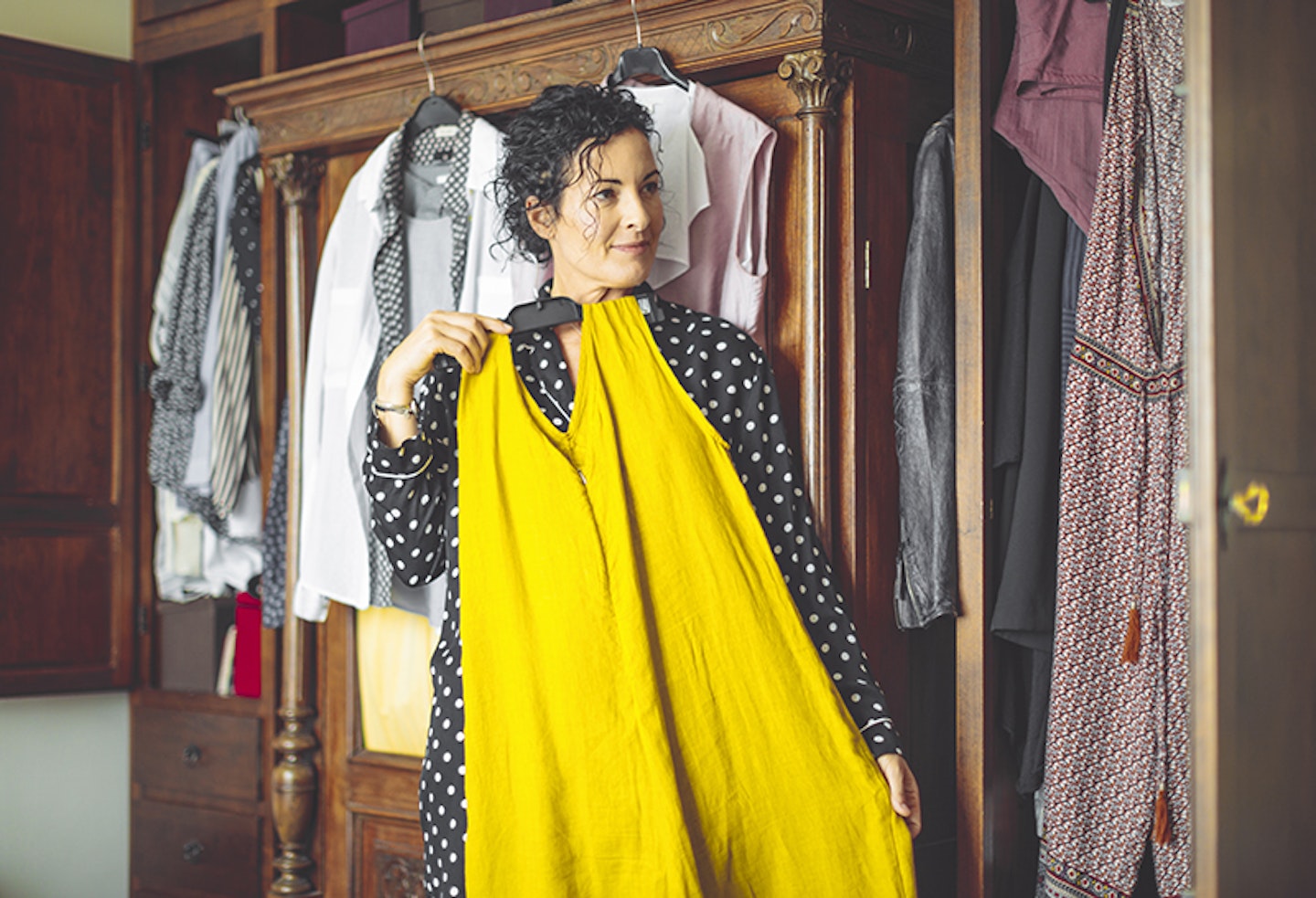 Divide by occasion
Creating an area for work-wear, an area for dressy outfits, and somewhere for more casual pieces makes it easy to know where to go in your wardrobe depending on the occasion.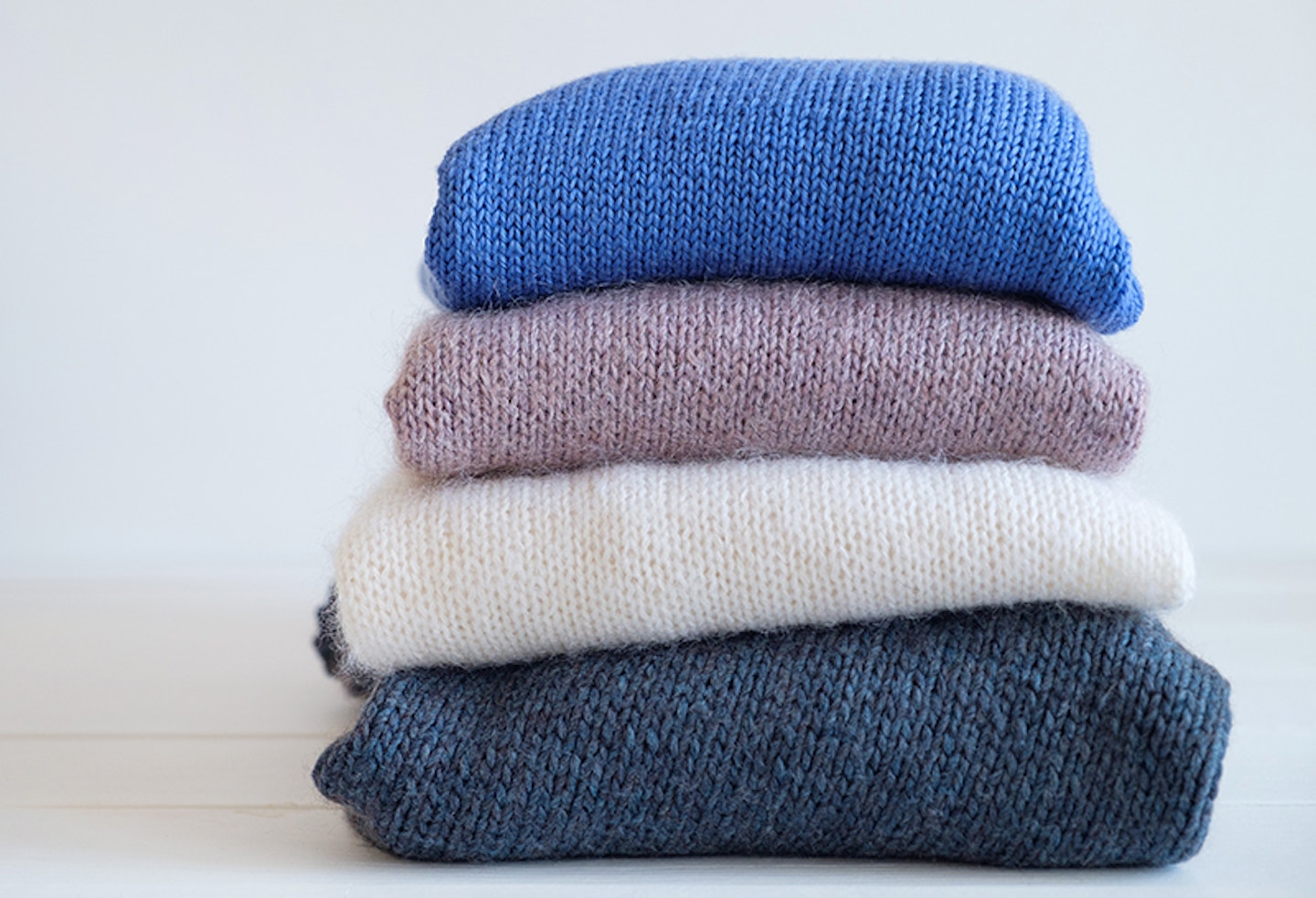 Divide by season
Particularly if you have more clothes than wardrobe space, sorting your clothes by season could work best for you. This means you can pack away your winter wear when the season turns, and get out your spring/summer clothes. Then when it gets cold again, you make the switch. Or you can simply store your clothes in your wardrobe by season, so whatever the weather you know what to wear.
In wardrobe storage solutions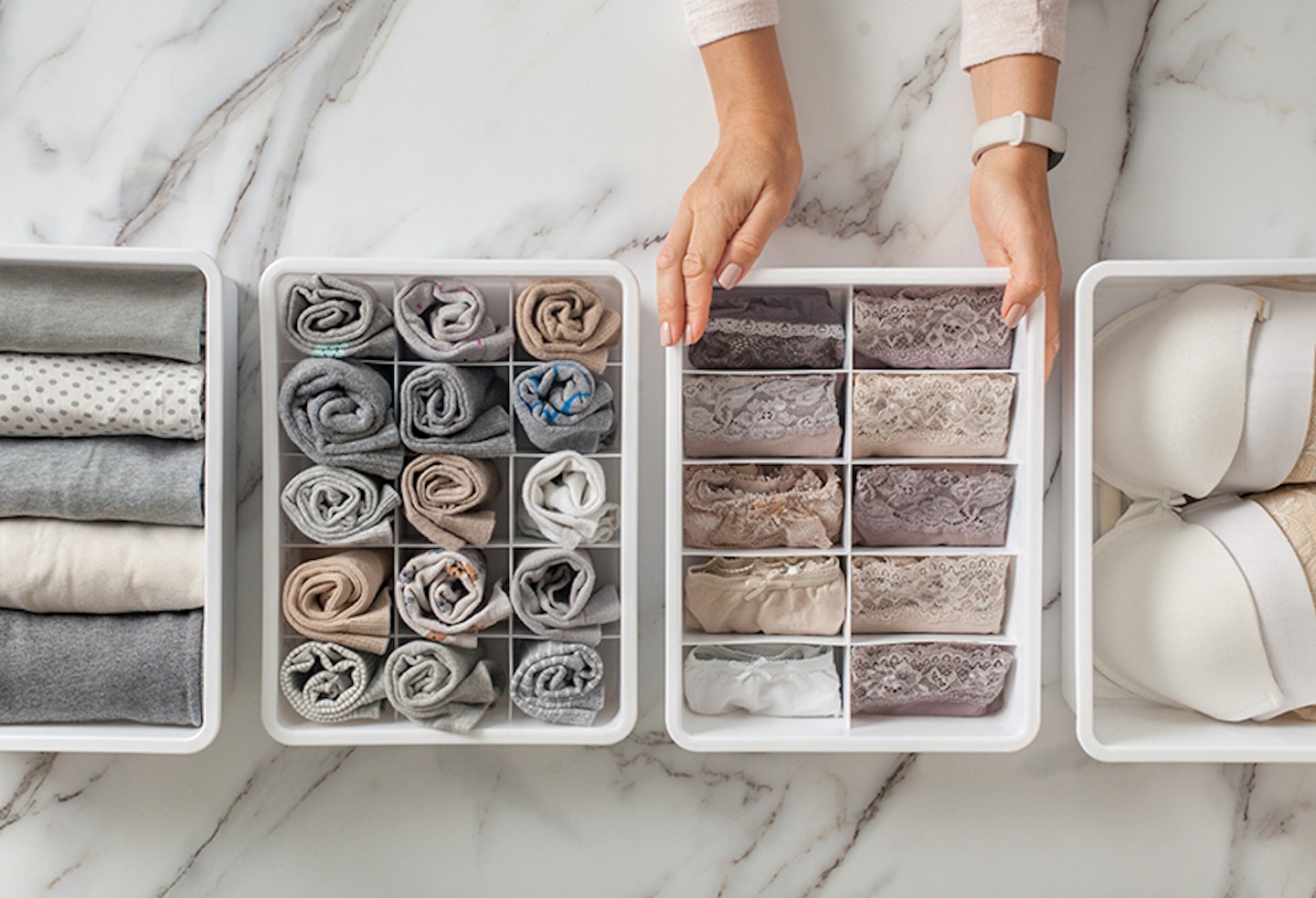 Drawer dividers
You can get lots of versions of these clever drawer dividers. They're a great wardrobe storage idea for organising smaller items such as underwear and socks, or even for dividing larger drawers into clear sections for t-shirts and trousers. We like this selection of drawer organisers from Amazon.
Vacuum bags
The benefit of vacuum bags is the extra space they open up, they're ideal for bulky jumpers and coats, and even things like extra pillows and duvets (just be sure to purchase a vacuum bag designed for duvet storage). You can get some vacuum bags with their own cover as well, so they look more attractive on your wardrobe shelf.
Baskets/boxes
Baskets and boxes can be used on shelves, whether stacked or filling up gaps made by different lengths of hanging clothing. Use clear boxes so you know exactly what's in them, or opt for decorative boxes or baskets for a more aesthetic look.
Baskets on runners
If you don't have drawers in your wardrobe, don't worry – you can get these inexpensive plastic baskets that fit into most wardrobes. They're on runners so they act like drawers, ideal for making the most of the bottom of your wardrobe.
Space saving hangers
If you're low on hanging space, use space saving hangers like the below – these can be used to hang multiple items on one hanger, so you can hang more. Group favourite outfits together, or the same type of clothing.
Top tip – use flat hangers in your wardrobe, they sit better together and will give you more space!
Wardrobe shoe storage ideas
Freestanding shoe rack
A shoe rack is a good way to tidy up the bottom of the wardrobe, and it gives you more room for shoes.
Clear shoe boxes
There are two advantages to using clear shoe boxes: your shoes won't get dusty, plus you can see what's in the box without opening it. There are many clever options available, including ones that stack and have a door or drawer so you don't have to unpack all your shoes to get to your favourite pair.
Hanging shoe rack
You can get two types of hanging shoe rack, one that can be suspended from your clothes rail, and the other a flat hanging shoe rack that is ideal for hanging on the back of your wardrobe door. They're great for freeing up floorspace for drawers if you're in need of more clothes storage space.
Top of wardrobe storage ideas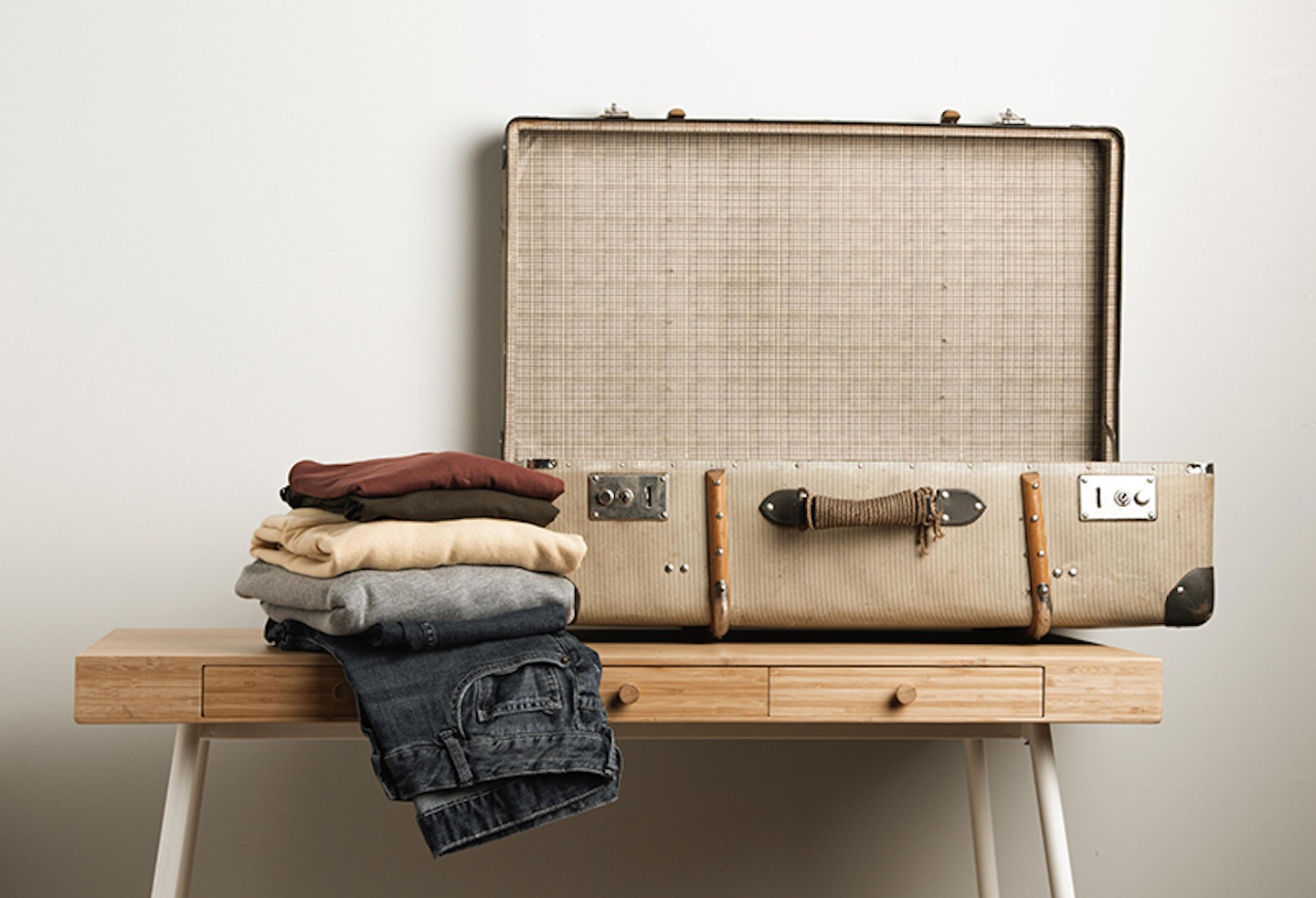 Vintage suitcases
There's something rather charming about vintage suitcases, and they're ideal for that awkward skinny gap on the top of wardrobes.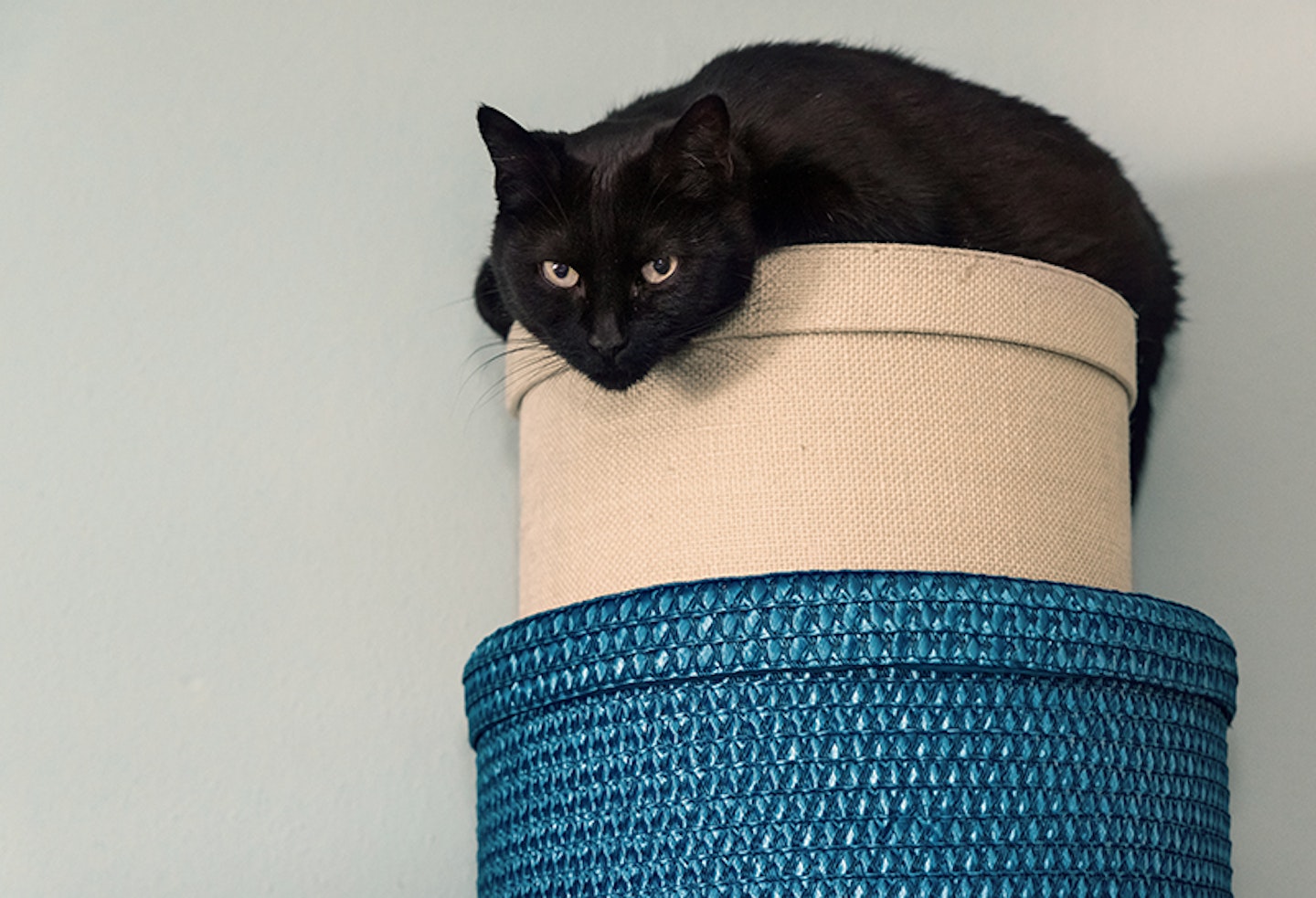 Hat boxes
Hat boxes are another chic way to hide clutter and make use of that space above your wardrobe. They're available in a range of sizes and designs. You could even get some plain ones and decorate them with decoupage.
Storage baskets
If you're after something more modern, you can of course opt for storage baskets or boxes. It's a good idea to look for something with a lid, to prevent dust getting inside. Don't forget to measure your space first to make sure you get the best fit.
Stephanie Anthony is the Deputy Digital Editor of Yours.co.uk. Having worked across a variety of topics, from travel and food to pharmaceuticals, she also has a particular interest in mental health and wellness.