Relaxing in an inflatable hot tub after a long day is just what we need after a hard week of work. The best inflatable hot tubs will put you into full vacation mode as the warm, bubbly water soothes both the mind and body - only you'll be right at home.
Enjoying some spa time need not be a luxury we get only on holiday or in fancy resorts. Investing in an inflatable hot tub is a great idea for the warmer months, and is far more budget-friendly than a built-in hot tub. They can also look equally as swanky and luxurious in your garden, and provide the flexibility to be moved around as and when you please.
Black Friday deals on best inflatable hot tubs
We interrupt the regularly scheduled content to let you know that although Black Friday is over, there are still plenty of discounts to take advantage of, including a whole host of Black Friday deals on inflatable hot tubs. Want to grab a bargain? These are the retailers that still have the best deals live, or keep scrolling to continue reading our buyer's guide.
Explore inflatable hot tubs deals on: Amazon UK | Very | Debenhams | John Lewis | B&Q
• Save £139: Lay-Z-Spa Miami Hot Tub, WAS £369, NOW £230
• Save £200: Lay-Z-Spa Paris AirJet Inflatable Hot Tub, WAS £499, NOW £299
• Save £170: Helsinki AirJet Spa Hot Tub , WAS £799.99, NOW £629.99
• Save £160: Hawaii AirJet Hot Tub for 4-6 Adults, WAS £559.99, NOW £399.99
• Save 33%: Outsunny Round Inflatable Hot Tub Bubble Spa, WAS £764.99, NOW £509.99
We've created a list of the best inflatable hot tubs to purchase in the UK. All you need to do is grab your favourite book or a glass of wine, sit back and relax.
The best inflatable hot tubs 2023
Best all-around hot tub spa
Amazon
Description
This inflatable hot tub has all the high-end accessories you might need, but with an affordable
Best Lay-Z-Spa hot tub
On sale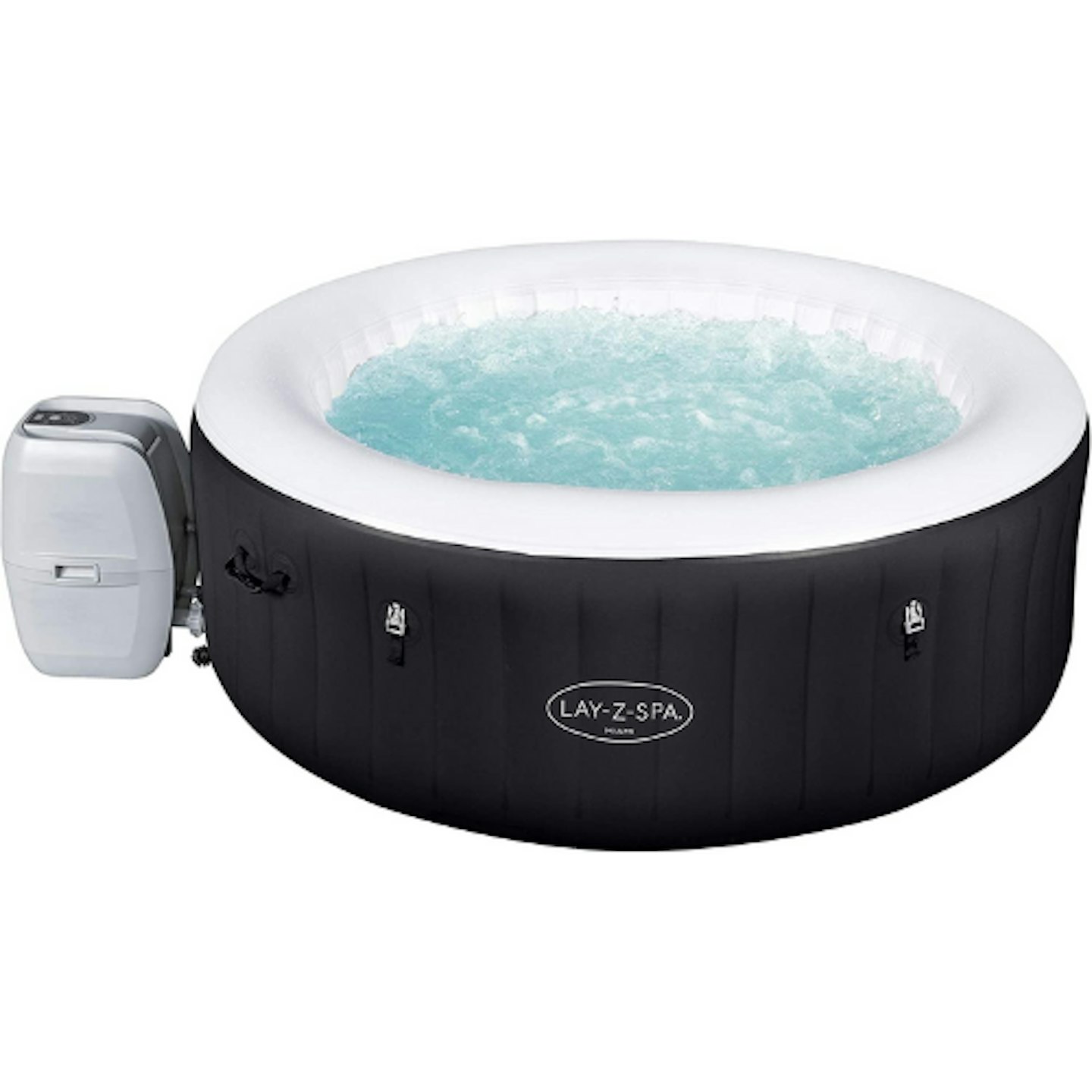 Amazon
Description
This best-selling and award-winning inflatable hot tub is all you need come summertime, coming
Best hot tub with LED lights
On sale
Amazon
Description
Step into paradise with the Lay-Z-Spa Paris. The first inflatable hot tub to include a range of
Best luxury hot tub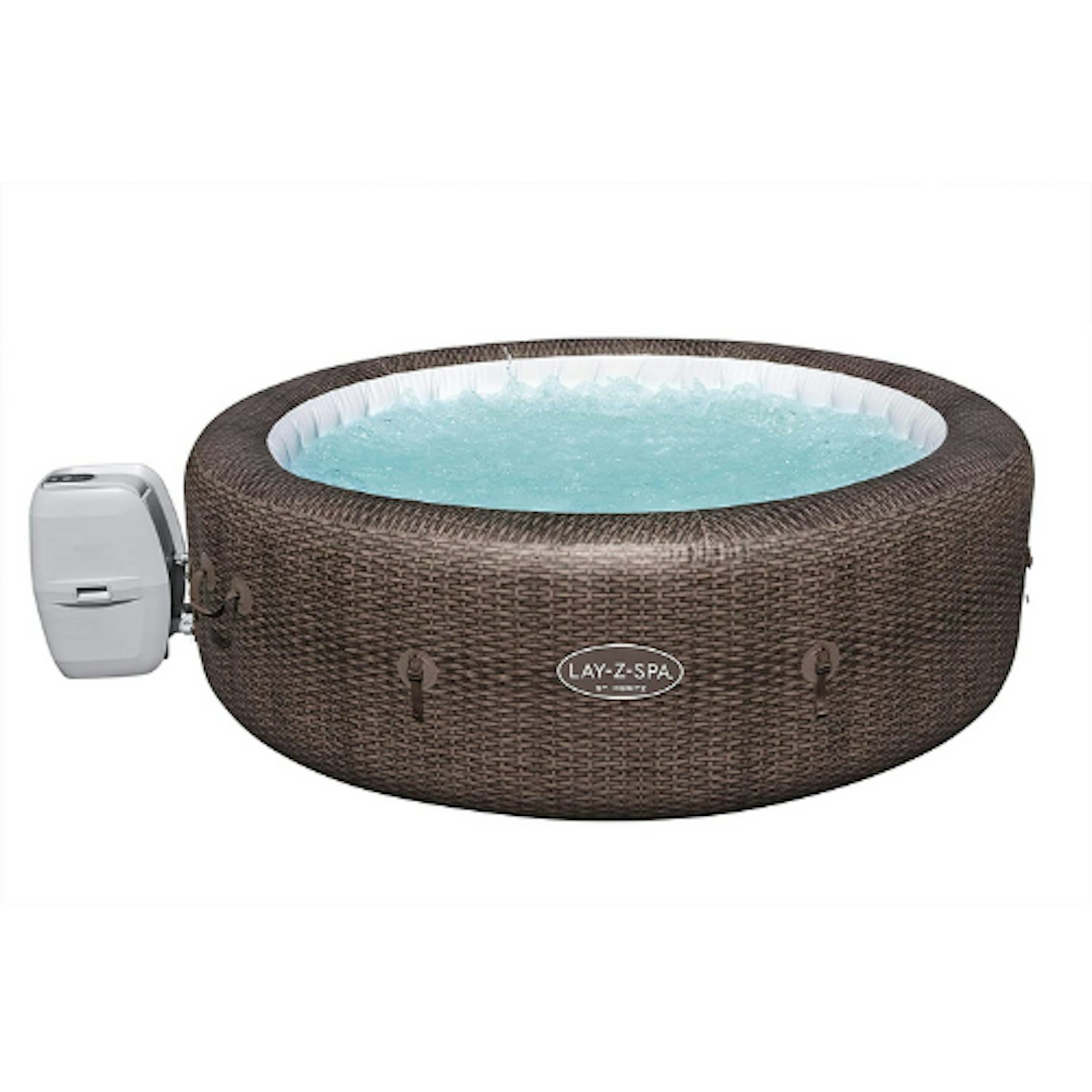 Amazon
Description
This elegantly designed inflatable hot tub will fit right in with your garden. Fitting up to seven
Best inflatable hot tubs FAQs
Are inflatable hot tubs worth it?
Inflatable hot tubs are a great investment given that they are relatively affordable and provide a full-on spa-experience. From built-in massage jets to rapid heat-up systems, hot tubs are a great way to relax while reading a book or to enjoy with friends and family during a gathering.
Inflatable hot tubs are also easy to store away in your shed and garage while not in use and can be moved around flexibly.
Can inflatable hot tubs be used in winter?
While some may shy away from using an inflatable hot tub during the winter, the majority of contemporary models are equipped with a heat maintenance system that keeps the water warm even during the colder months. So - as long as it's not raining - you can use your inflatable hot tub all year round.
Bear in mind, though, that if you leave your inflatable hot tub out in winter without using it, and the temperature drops below 4°C, the water could freeze within the pump and cause some serious damage.
Are inflatable hot tubs expensive to run?
The best inflatable hot tubs can be expensive to run, but this all depends on how often you intend to use your tub, and which model you opt for. For example, newer models have high-tech energy-saving systems which maintain the temperature for longer.
The price will also depend on how high your temperature is set, as well as the outside temperature at the time of use.