If you want to make your home nice and toasty without turning on the heat, the best electric fireplaces are ideal. Not only will they add warmth to your living space, but they will also add ambience and charm. With many electric fireplaces, you can control the brightness of the light to make it more cosy in your home. Plus, you can get one that fits right in with your home décor as they can be available in a variety of colours.
Best electric fireplaces at a glance:
• Best electric fireplace: Warmlite Bath Log Effect Fire – view on Amazon UK
• Best rustic fireplace: Warmlite WL45037W Ealing Electric Fireplace Suite – view on Amazon UK
• Highly rated fireplace: Dimplex CHT20 Cheriton Freestanding Optiflame Electric Fire – view on Amazon UK
The biggest advantage of electric fireplaces lies in their convenience. Installation is often as quick as plugging it in and switching it on and it can provide instant heat, offering much better warmth and control than traditional log burners. More traditional fireplaces can be more costly too, and require a ton of time for installation, often requiring an expert to come and install them for you. The best electric fireplaces offer a simple and straightforward way of heating your home so you can transform it into a cosy and inviting haven.
There are a variety of styles available when it comes to choosing the best electric fireplace for your living space. You can opt for a modern, space-efficient wall-mounted design or choose a log-burner imitation that is almost indistinguishable from the real thing. We've compiled a list of the best electric fireplaces for all budgets to help you decide which one will be the perfect fit for your home.
Best electric fireplace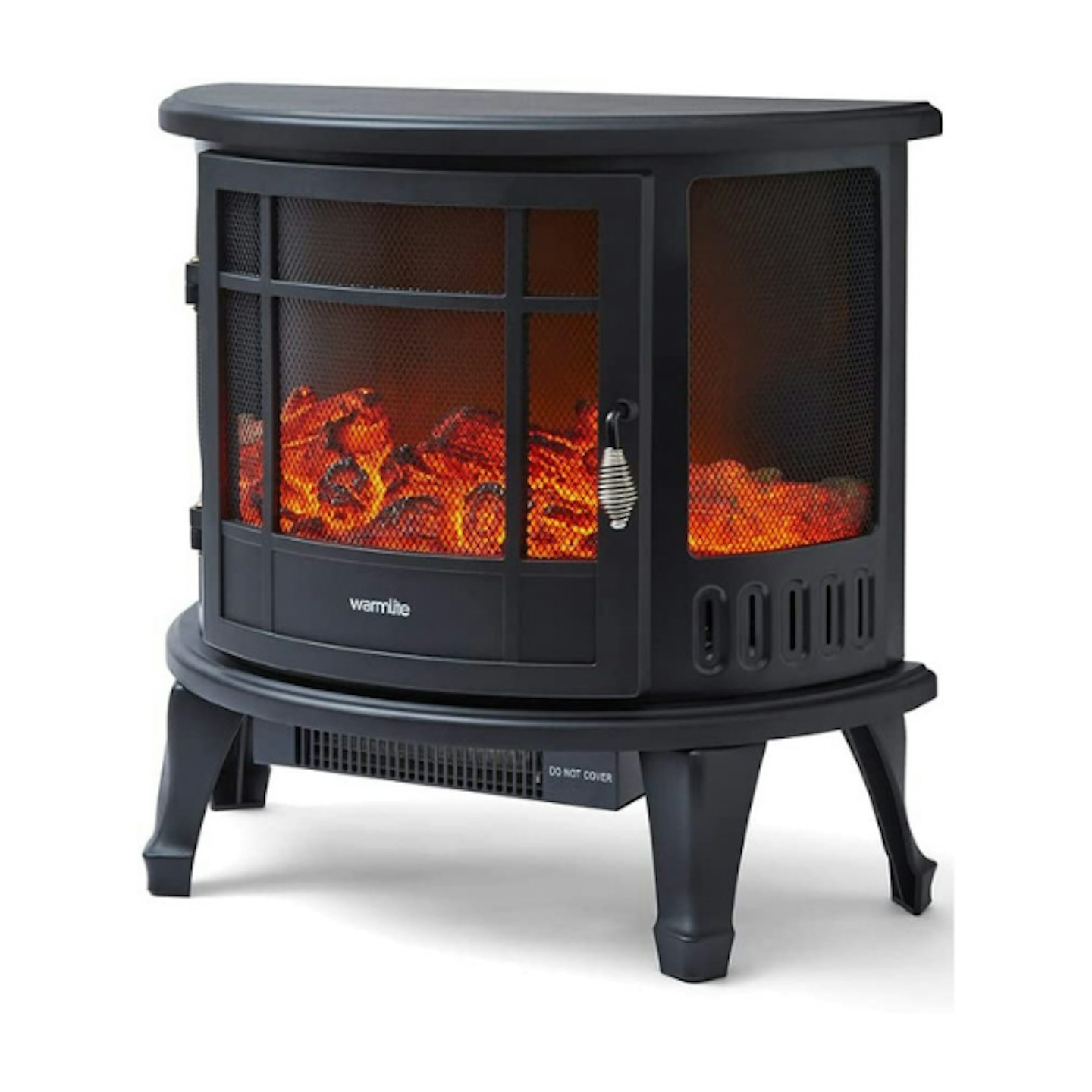 Warmlite
Description
A powerful yet affordable electric fire with a rustic charm that's sure to compliment your cosy
Pros
Curved effect
Rustic charm
Cons
Some reviewers expect the temperature to go up higher
Highly rated fireplace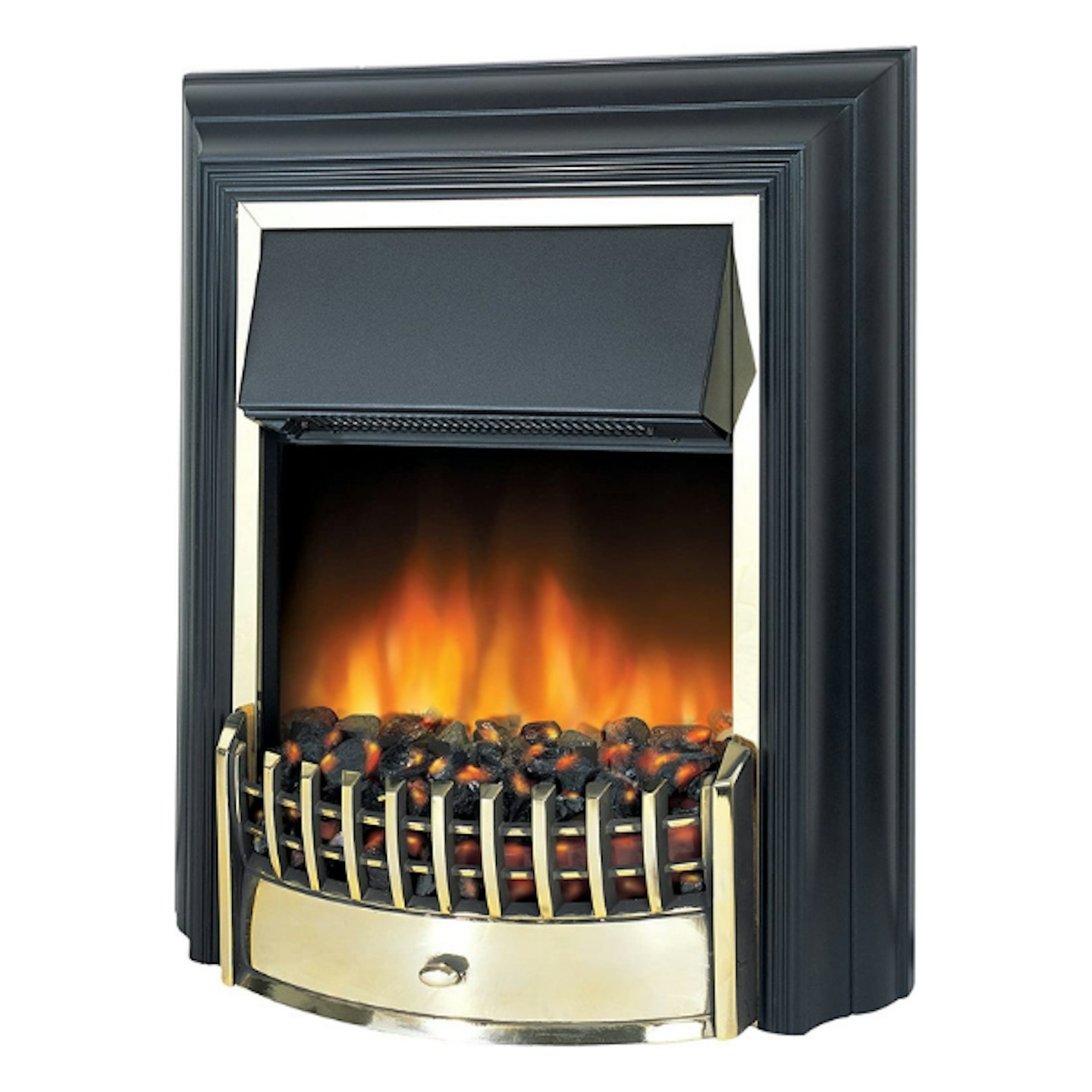 Dimplex
Description
Our highest-rated electric fireplace, the Dimplex Cheriton Electric Fire is a stunning centrepiece
Pros
Highly rated
Flat back so it can sit flush with a wall
Cons
One reviewer felt it was noisy
Best practical electric fire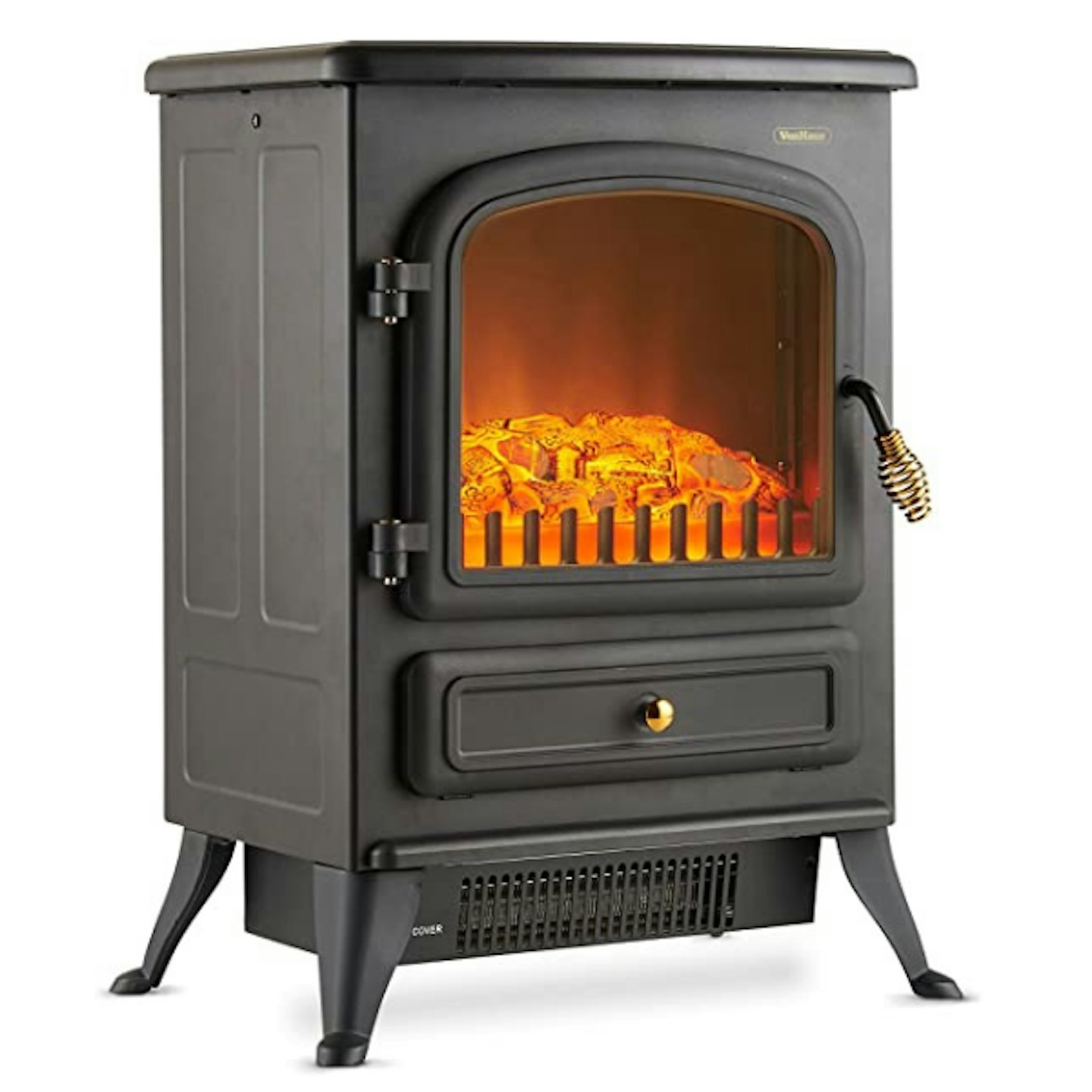 VonHaus
Description
Despite being slightly tougher to get a hold of, VonHaus' Electric Stove Heater is still available
Cons
Reguarly goes in and out of stock
Best modern electric fireplace
On sale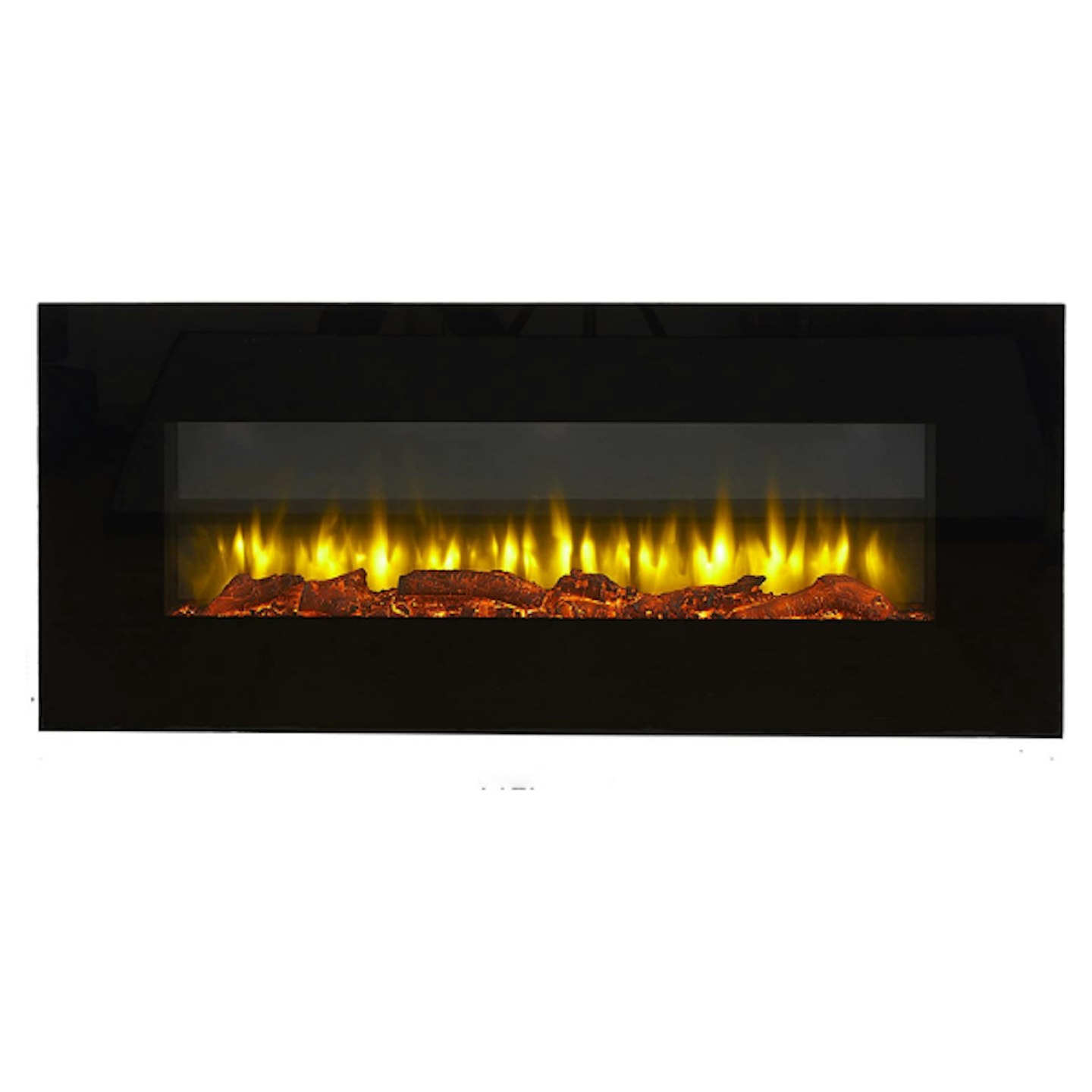 Endeavour
Description
An incredibly modern take on the lounge fireplace, Endeavour's Holbeck wall-mounted electric
Pros
Space saving as it's wall-mounted
Remote controlled
Cons
Requires some level of installation to mount it to the wall
Best looking electric fire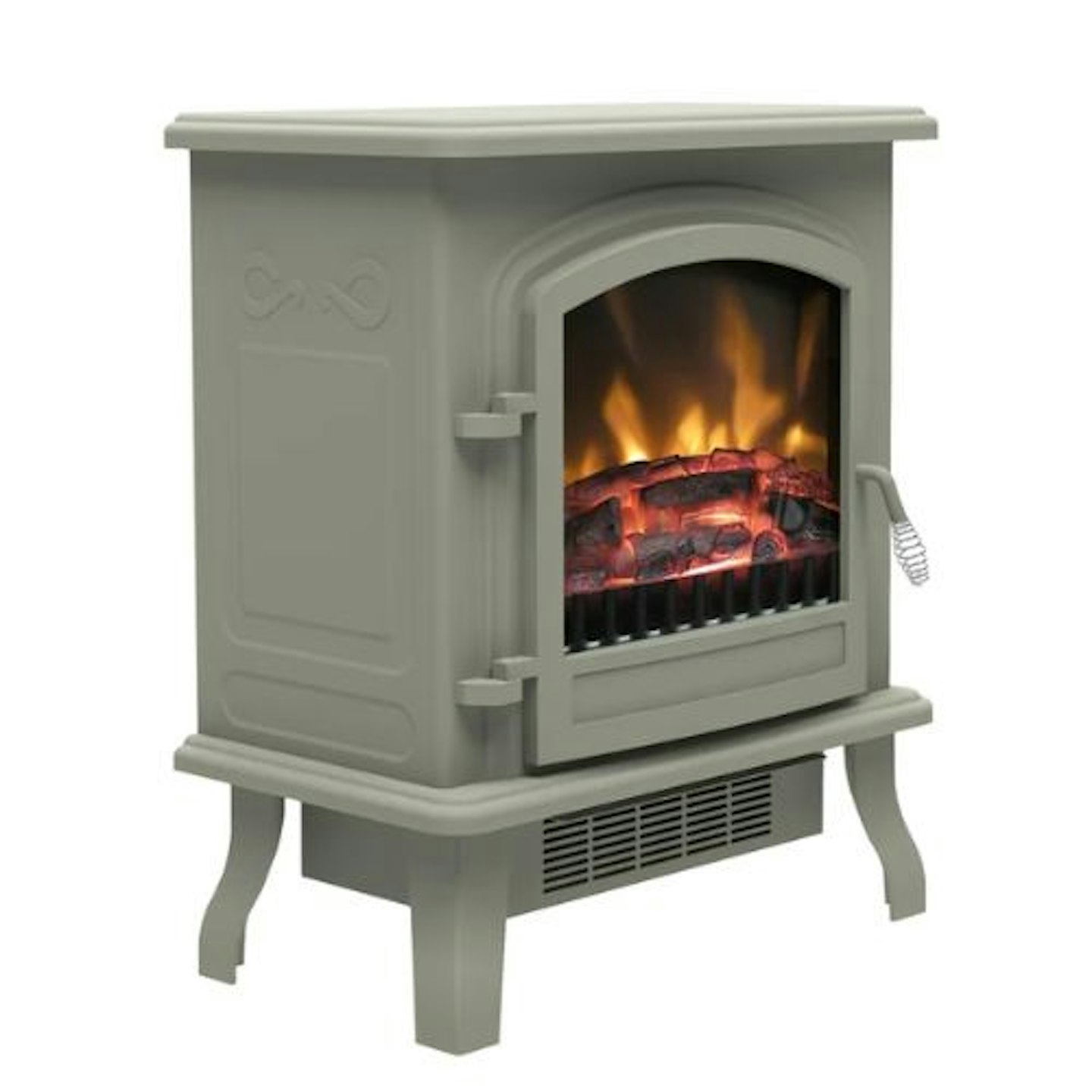 Colman
Description
If you're after an electric fire to match the aesthetics of your home, we think the Colman
Pros
Choice of three colours
Adjustable thermostat
Best small electric fireplace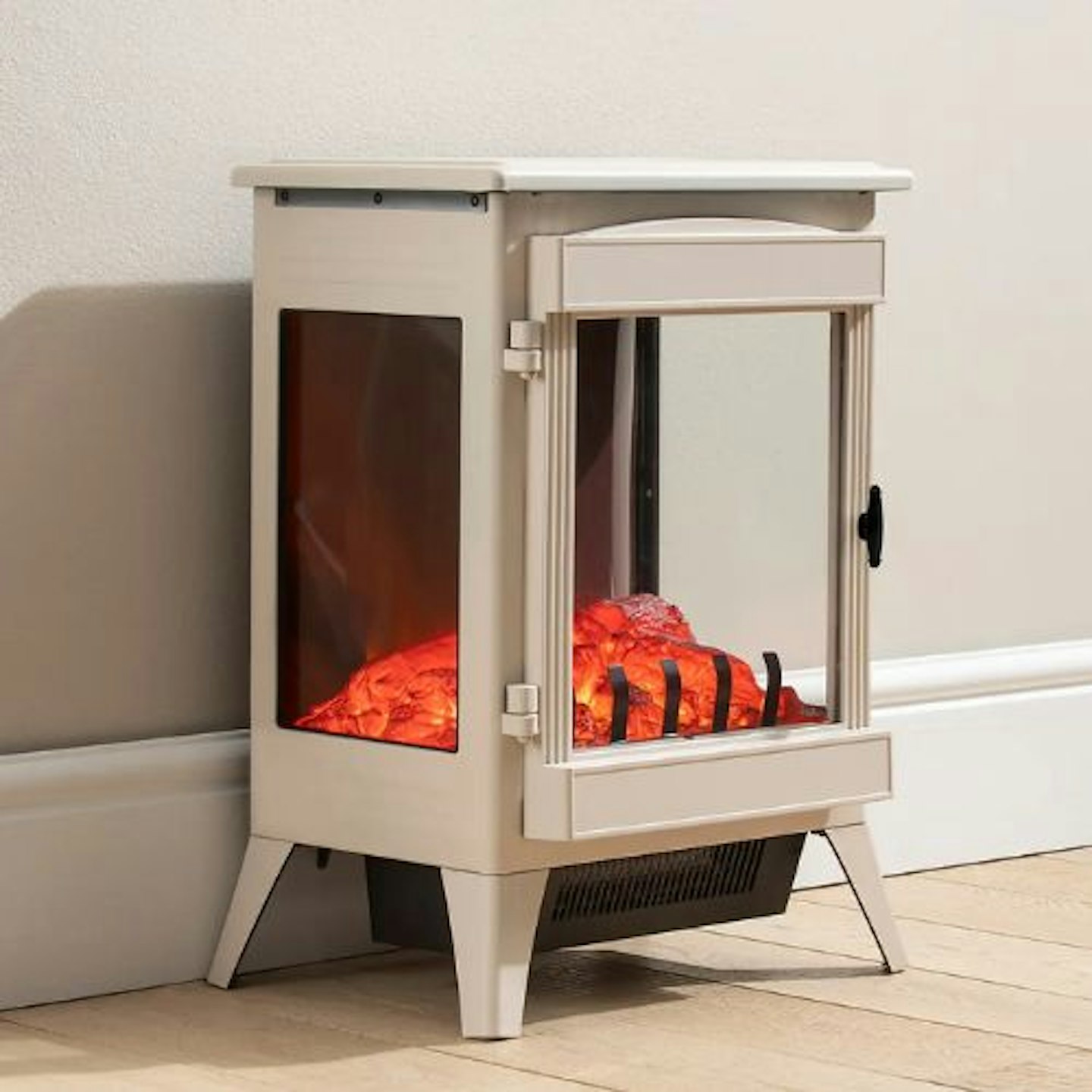 Dunelm
Description
Elegant and stylish, this sleek little three-sided glass contemporary stove will certainly keep
Pros
Compact size
Choice of colour
Cons
One reviewer thought the heat made their carpet extremely hot, so it's recommended adding a ceramic base underneath to stop scorching.
FAQs
How do I power my electric fireplace?
To power your electric fireplace, it's as simple as plugging it in, no mains connections are required.
Are electric fireplaces energy efficient?
This is entirely dependent on the model you're looking to buy. Many of them draw a ton of power to heat your home. We've listed a few energy-efficient options that are great for saving money on ludicrous energy bills.
Are electric fireplaces safe?
Modern electric fireplaces are fitted with excellent security measures, such as safety cut-offs that automatically shut down the electric fireplace should there be an electrical malfunction.
Many electric fireplaces come equipped with timers, so they'll automatically turn off after a given time period, should you forget to turn it off, it'll switch off regardless.
How do I cosy up my lounge?
An electric fireplace is a great place to start, but if you're looking to create a wonderfully cosy space for you to relax in, our guide on creating the perfect reading corner is sure to be handy.
Ryan Houghton is a Commercial Content Writer for Yours, specialising in gaming, PCs, and televisions. As an English Literature and Film graduate, with an unhealthy obsession with PC gaming – when Ryan isn't engrossed in writing about an enthralling new technological marvel, he's probably sauntering about inside a decade-old, largely decrepit open-world RPG.