If you're looking for a holiday with the promise of sun all year round, you can't go wrong with one of the best hotels in Gran Canaria, Seaside Palm Beach. Originally built in 1975, the 5-star hotel in Maspalomas was renovated in the retro style of the 70s in 2002. Scroll down to find out how Features & Reviews Editor Emily got on when she visited the luxury hotel for four nights in September.
Location
You really can't beat Seaside Palm Beach for its location in Gran Canaria. It's located less than 30 minutes by car from the main airport, Las Palmas so you'll be sipping your welcome cocktail in no time. Sitting snugly within a nature reserve and surrounded by palm trees, you're just a few minutes walk from the beach and sand dunes.
Style and design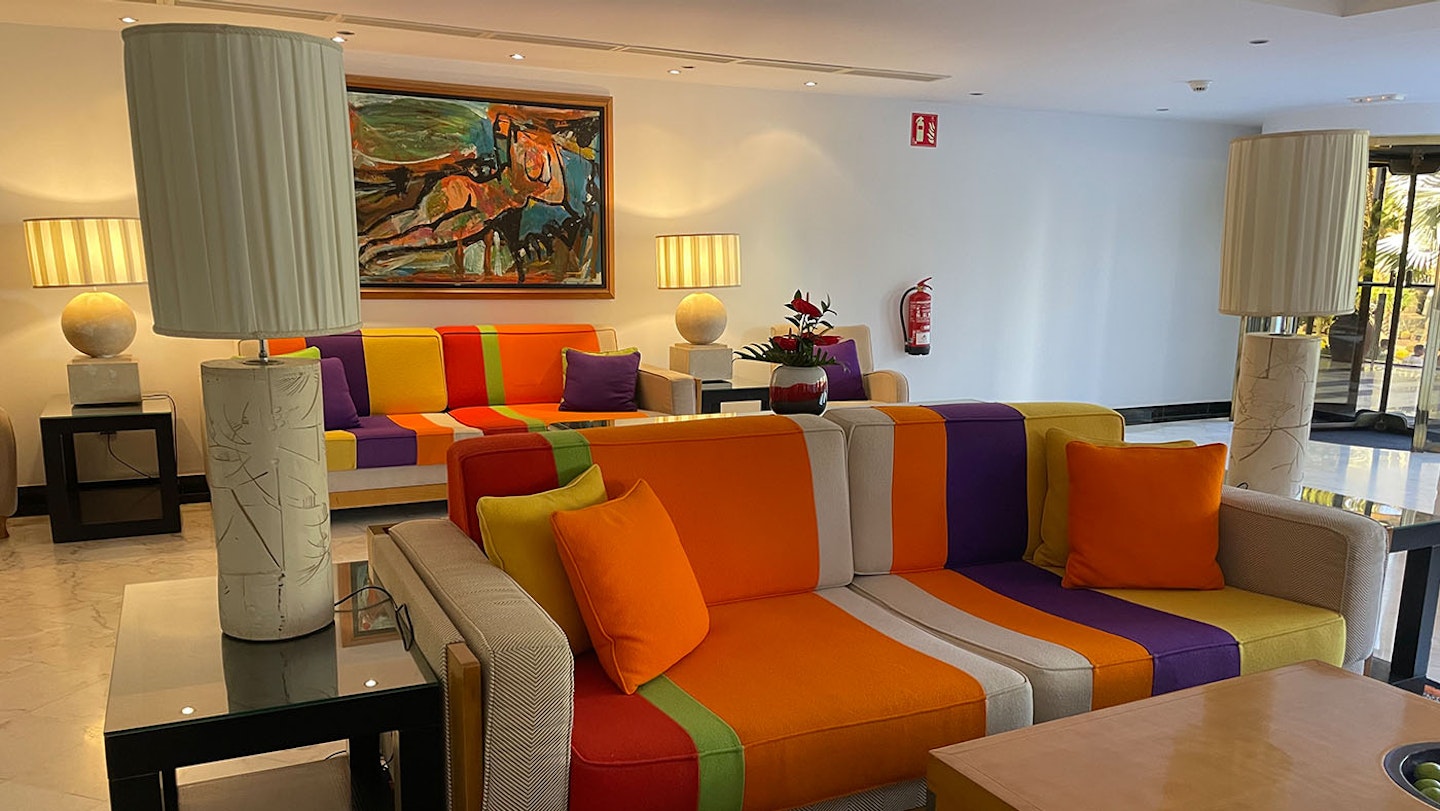 The first thing we noticed when stepping into the spacious lobby of the Seaside Palm Beach was the bold, retro decor, an ode to the seventies when the beach hotel was first built and all thanks to Paris-based architect and interior designer Alberto Pinto. Think bold flooring, graphic prints, vibrant seating in bright colours and oversized lamps. While taking inspiration from the past can lead to a risk of a dated, brash look, Seaside Palm Beach has struck the perfect balance, managing to keep its spaces modern and vivacious.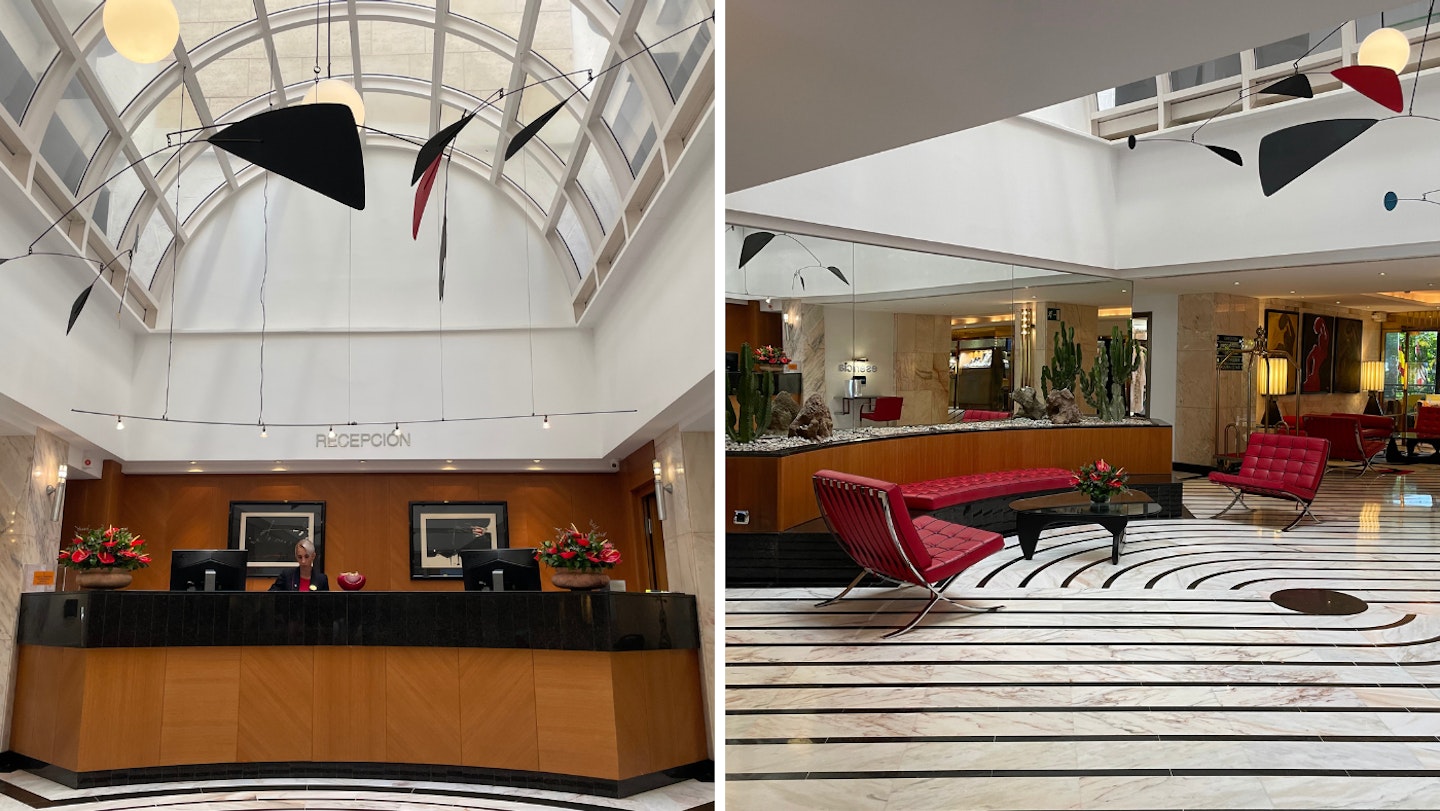 Rooms
The rooms of the hotel are a similar theme to the rest of Seaside Palm Beach, each following one of four different colour schemes (Beige and brown, yellow and turquoise, violet and green and coral and blue to "bring the magical landscape and sensory experience of the Canary Islands indoors."
You can choose between a double room (which includes a twin, superior, deluxe or corner deluxe) or a suite, of which there are three to choose from. If you're staying as a family, there's also the option to connect rooms so you're all close by yet have your own space.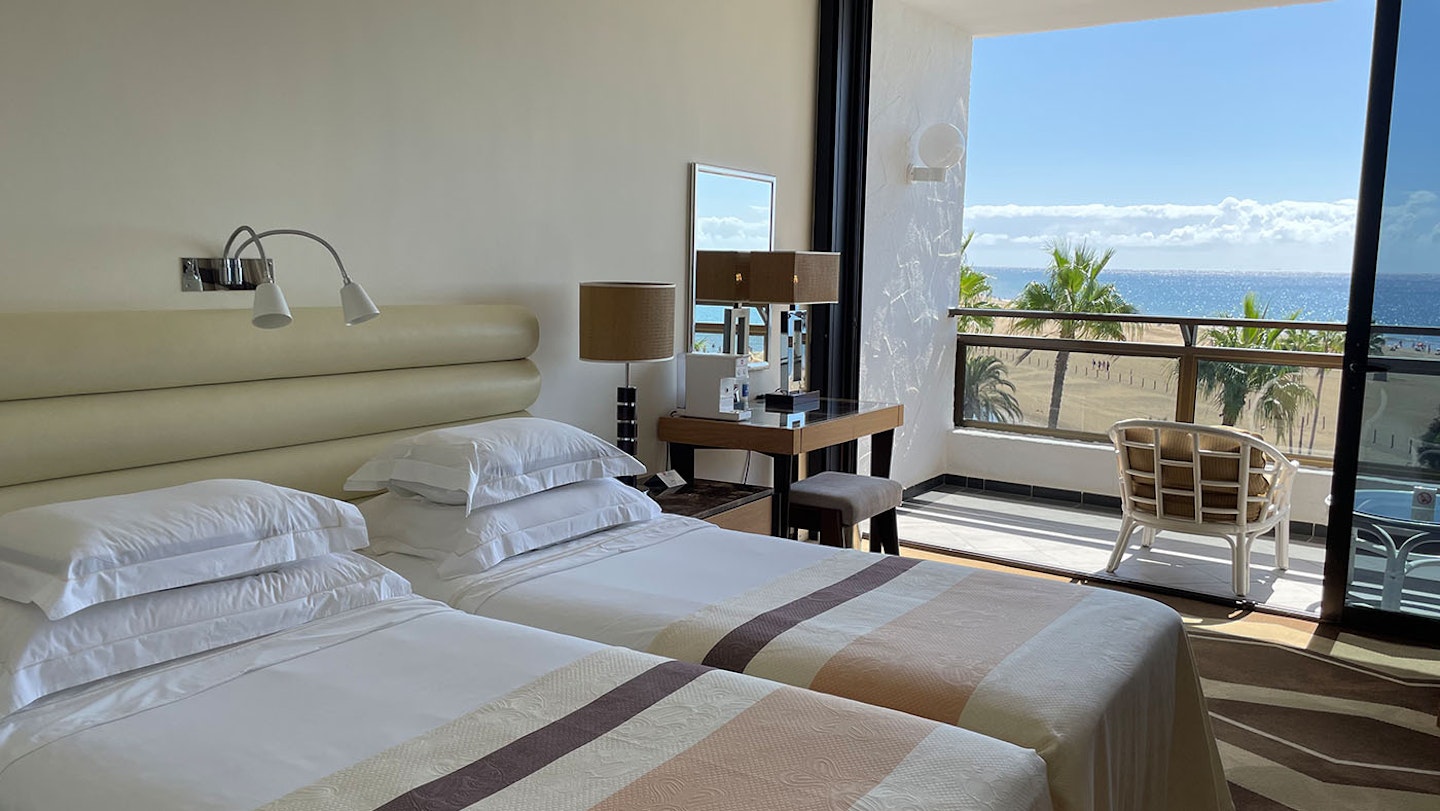 Our deluxe room was located on the sixth floor and enjoyed a stunning beach and sea view, complete with a furnished balcony which we loved sitting out on before heading down to dinner.
There really was everything you could need, however long your stay, from a 58" smart TV to air conditioning, a safe and even an ILLY capsule coffee machine. I was really impressed with how much storage there was for us to tuck away our clothes and personal belongings as in my experience, this is something hotels can be lacking with.
The bathroom was similarly well equipped and we appreciated the L'Occitane amenities, hotel dressing gowns and slippers. There were also plenty of towels and facecloths. I personally would have liked to have seen a fixed, rainfall showerhead rather than the hand-held that we had in our room, especially as we found this to be a little awkward to position.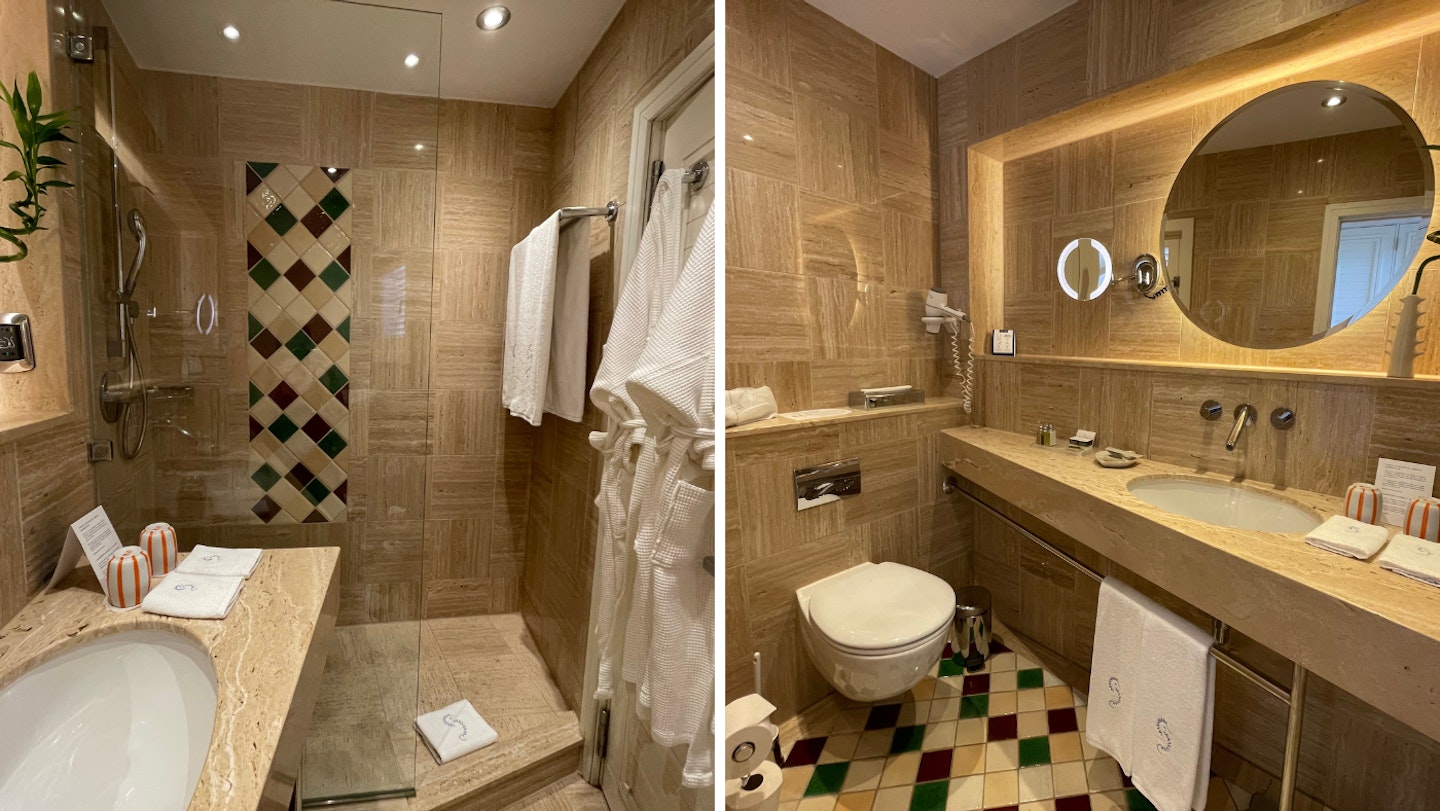 Services and facilities
Seaside Palm Beach is bursting with facilities. Starting with the obvious, there are five different pools to choose from, the biggest of which is the freshwater pool which is surrounded by a palm-fringed terrace and comfy loungers of which there are plenty. There's also an adults-only wellness pool with underwater massage jets, a brine pool with a hot tub corner as well a 0.5 m-deep baby pool and 09. - 1.10m deep children's pool. The pool staff were wonderfully attentive and were always quick to bring over lounger cushions and towels to set up the perfect base to relax at.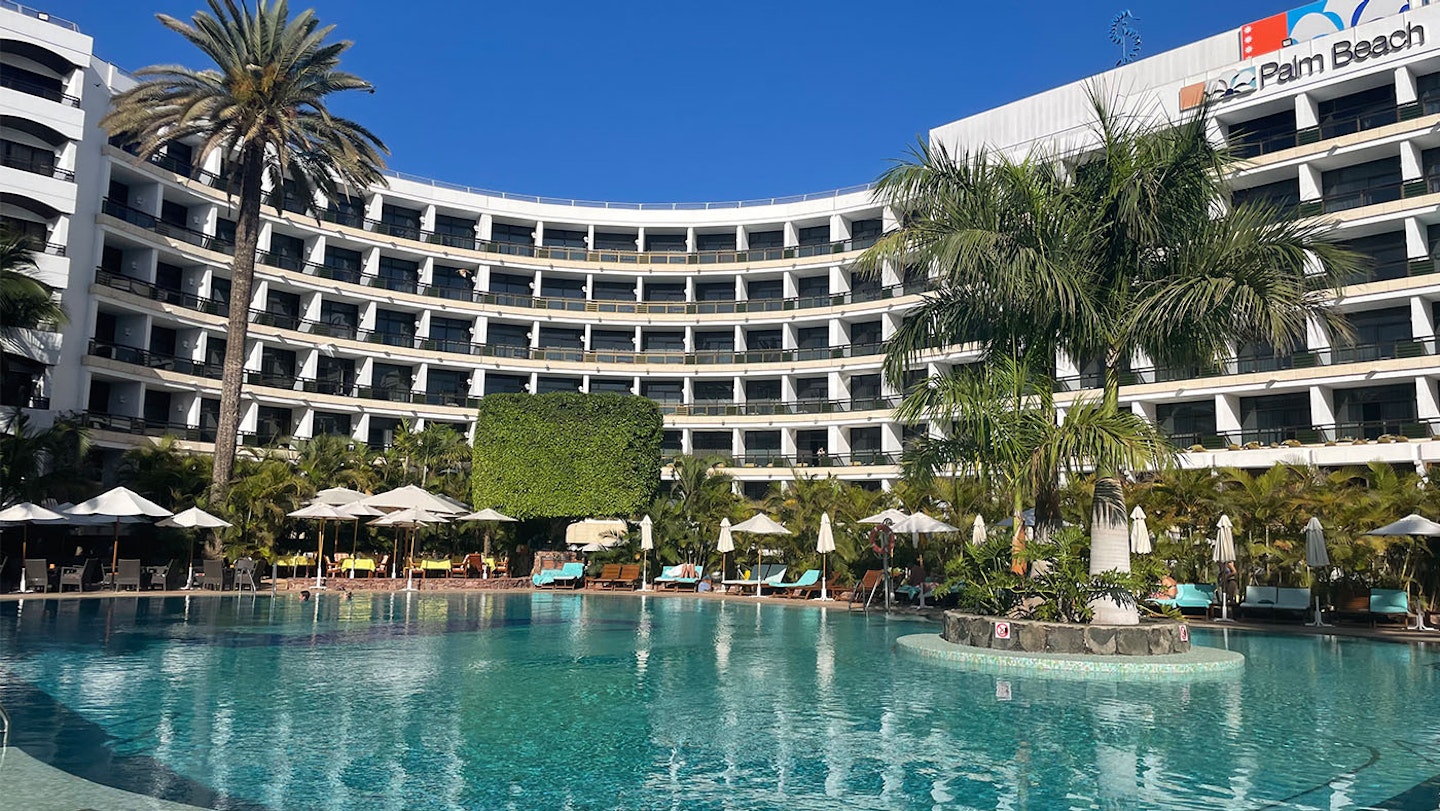 The on-site spa is a huge highlight of Seaside Palm Beach. Guests are welcome to make use of a selection of spa facilities free of charge including the pools, Finish sauna, Bio sauna, Stone/steam bath and salt cave.
There is of course a wide selection of treatments (including cosmetic) to book. While I was given a heavenly 80-minute Diamond Roses treatment that consisted of a body scrub with diamond dust and a delicate massage with Damascus rose oil by the talented Hortencia, my husband received an equally soothing Pantai Luar massage with heated sachets of medicinal herbs. We both left the spa floating and promptly fell asleep back on our sun loungers.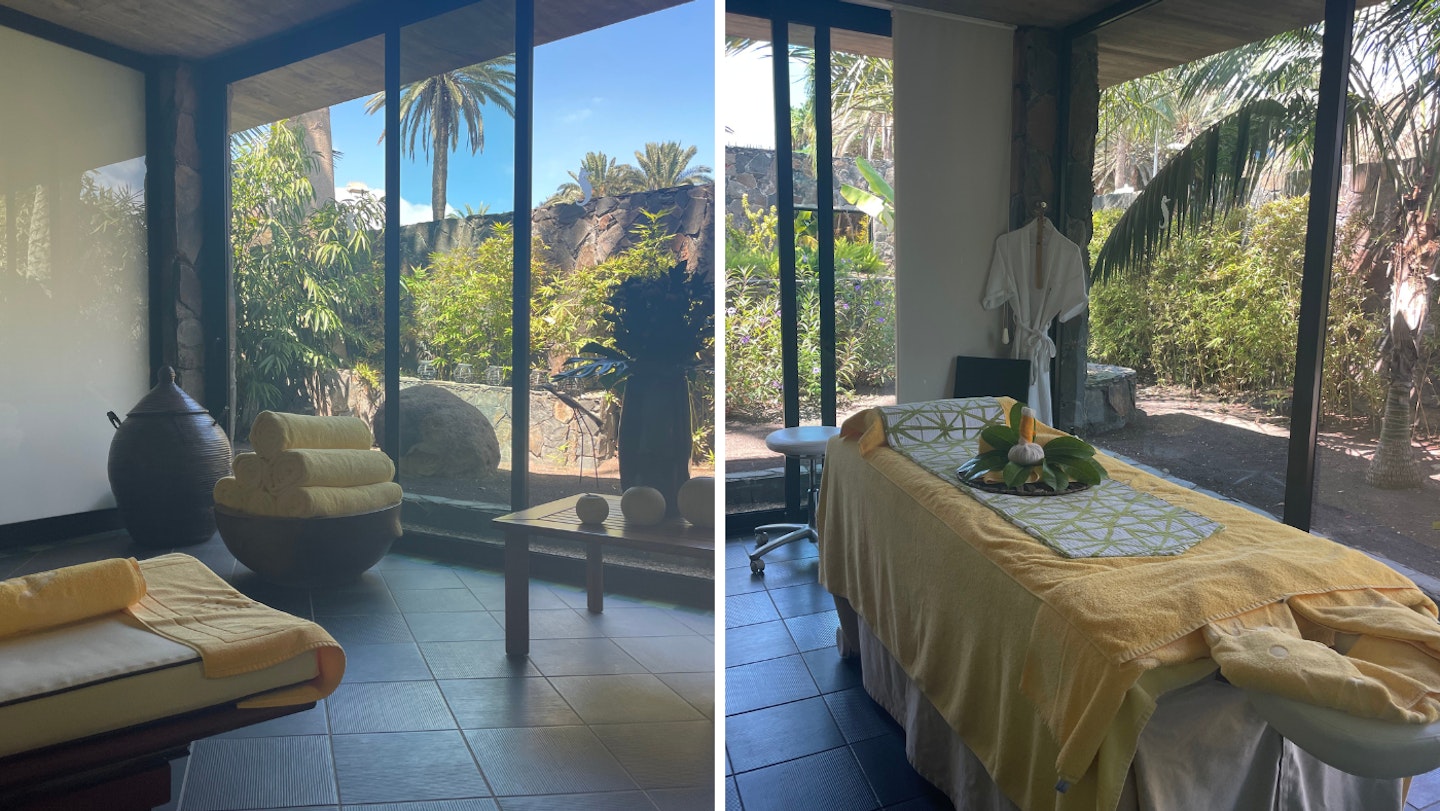 If you're into fitness, you'll love the open-air gym which features a variety of Technogym machines that my gym-loving husband was very pleased with. Alternatively, there are tennis courts to book or even free classes for meditation, yoga and Tai Chi which run Monday to Friday.
Younger guests are well catered for with Pepe's Kids Club on offer for children between 4 and 12 as well as a well-equipped playground. There is also a selection of outdoor games to take part in if you wish including chess, table tennis and darts.
Food and drink
We really were spoilt for choice when it came to food at Seaside Palm Beach. We were full board which meant breakfast, lunch and dinner were all included. Drinks were included at breakfast but not for the other meals.
Breakfast was one of the best buffets I have ever been to and we looked forward to it every day. Everything you could possibly imagine was there from an omelette station to pancakes, churros and waffles to boiled eggs, bacon and cheeses and cold sliced meat. Not to mention the fresh, hand-squeezed juices and hot beverages to wash it all down with.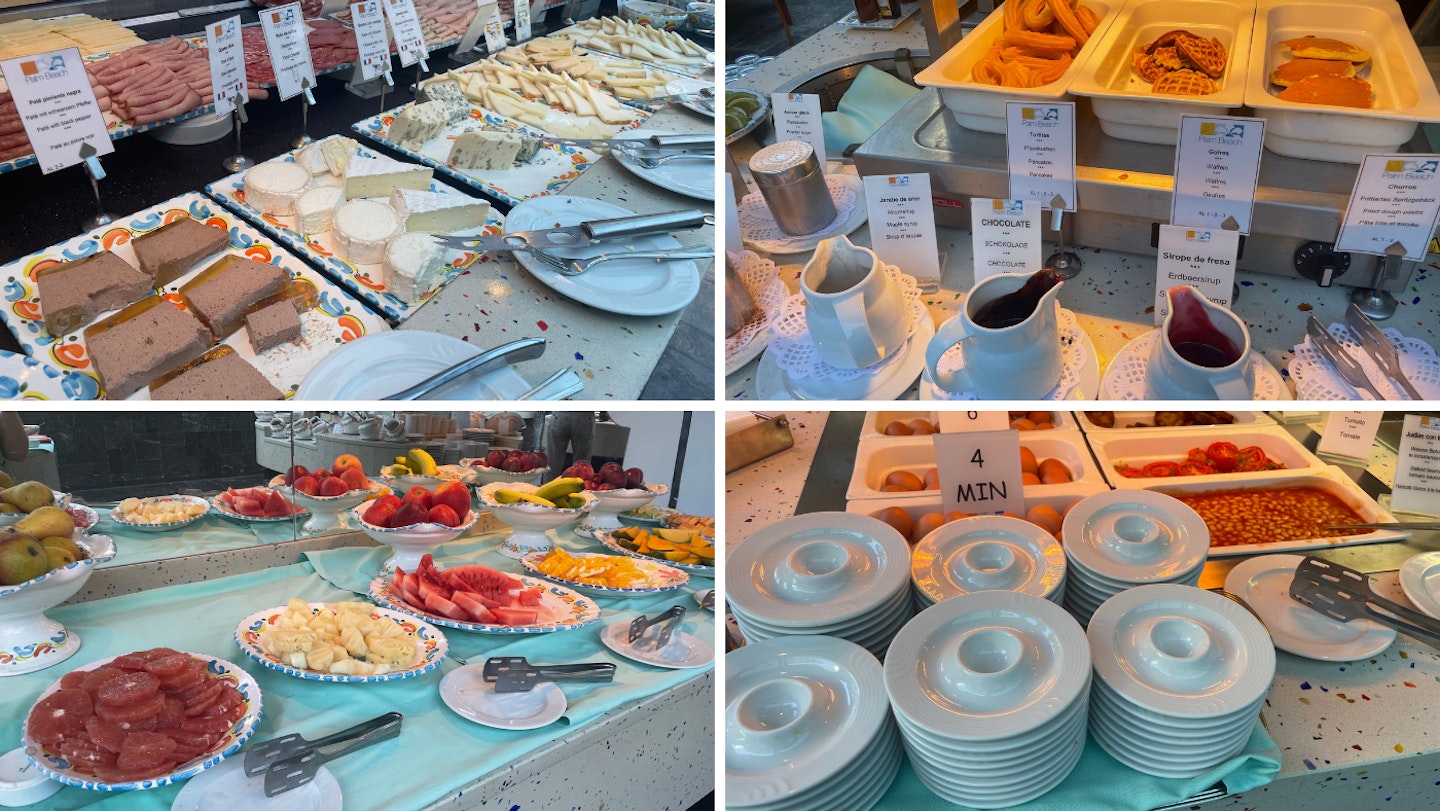 For lunch, which like breakfast was available on the terrace or alternatively, at Bar Africano, you ordered from a menu. There was a similarly wide selection which included tapas, hot sandwiches, fresh pasta, salads and more. We loved the dessert selection where you could tuck into crepes or waffles. Everything we ate was fresh and delicious.
For dinner, you could choose to dine back on the terrace or inside (though we never saw anyone do this as the weather was always so lovely!) as part of your dining package. Three evenings a week a barbecue buffet was served where savoury dishes consisted of meat, fish and more, all prepared in front of you.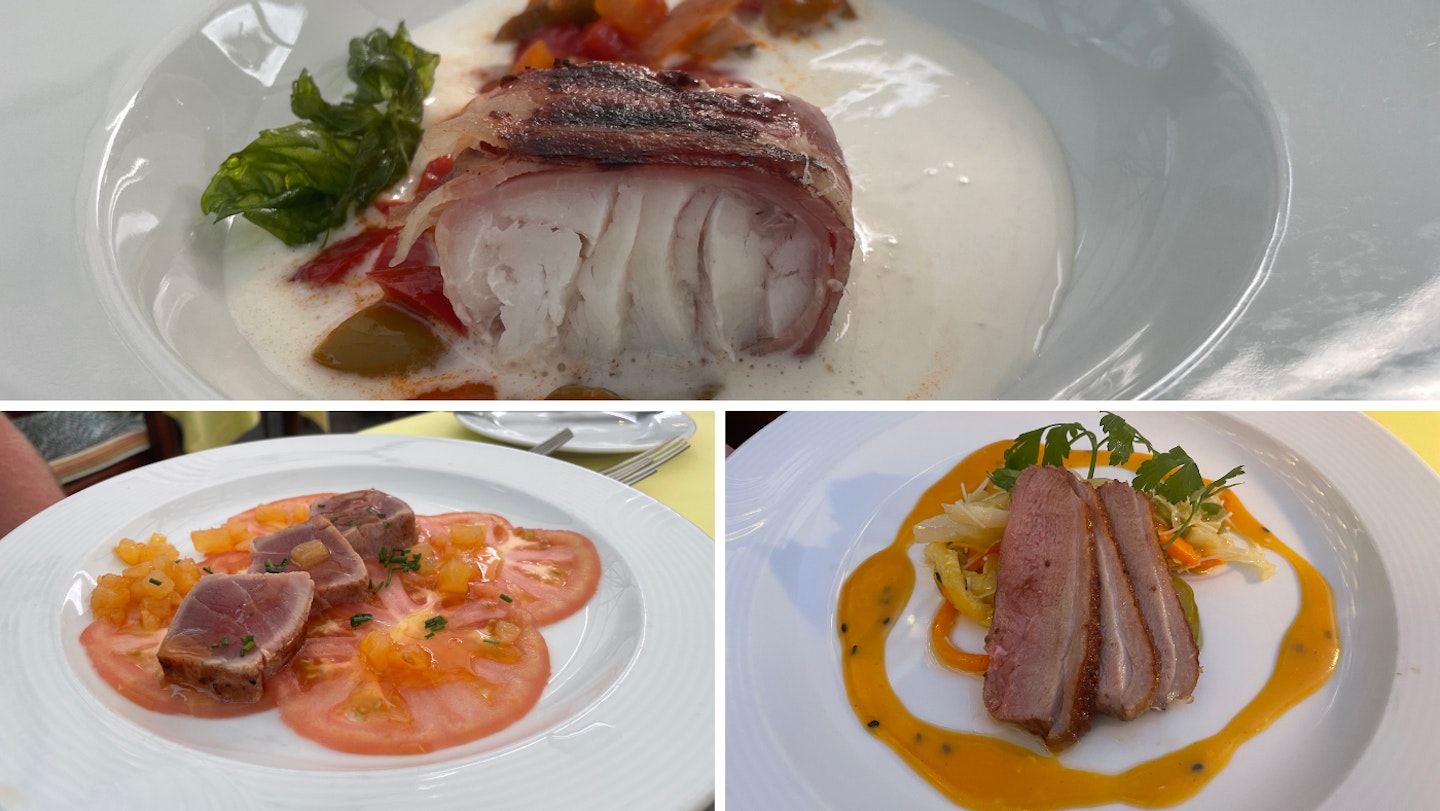 The other days of the week were a three-course menu of which there were two or three choices to pick from for each course. These were spectacular fine-dining options such as grouper and bacon, pepperoni, white tomato foam or a leg of lamb, polenta with chilli coconut and smoked pumpkin.
Dessert was a help-yourself affair with a changing selection every night and something for everyone such as trifle, mousse, tarts, macaroons and lots more. There was also plenty of fresh fruit, cheeses and of course an ice cream bar with sauces and toppings.
There were also two other restaurants "La Bodega" and "Esencia" which aren't included in the packages and serve Tapas and authentic Maspalomas food respectively.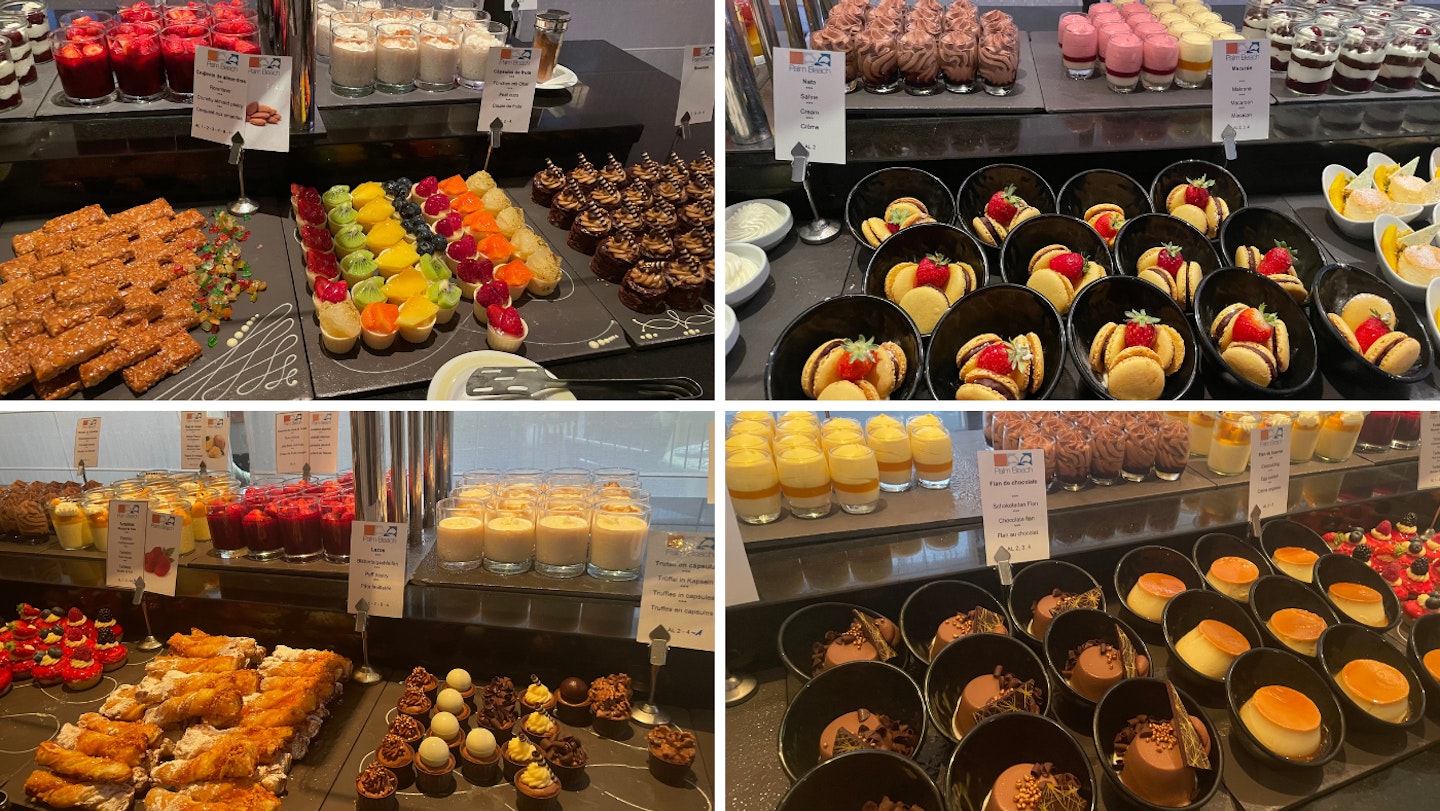 From breakfast to dinner, I cannot emphasise how incredible the gastronomy on offer at Seaside Palm Beach was. The chefs are enormously talented and both the presentation and of course the taste of the dishes blew us away. The hosts were always so welcoming while the waiting staff were quick, efficient and polite.
Every night of our stay there was live music to enjoy from a selection of talented singers which really added to the relaxing atmosphere.
Final thoughts
It is genuinely hard to think of anything that Seaside Palm Beach could improve on. Everything runs like clockwork, which is no doubt thanks to the staff who are all such a credit to the hotel, always looking for something they could be doing or a way in which they could be helping. Both the location and design of the hotel really add to the experience and it doesn't take long until you feel at home.
Whether you're looking for a winter sun holiday or somewhere for the summer months, you can't go wrong with Seaside Palm Beach and I would highly recommend it for a luxury wellness stay where you can truly take a break from everyday life.
To book your stay, visit Seaside Palm Beach.
Features & Reviews Editor Emily Gilbert has been a journalist since 2016 and has worked across a variety of specialist and lifestyle brands both in print and online. Specialising in travel content and product reviews, Emily is the first to know about all the exciting new releases, her favourite being gadgets for the home.