If you're looking for an alternative staycation in the UK in the coming months, why not try something a little different? A barge and canal holiday in the UK offers a unique experience that you won't forget. Narrowboats are long, slender boats designed to navigate the intricate canal networks that crisscross the countryside.
Narrowboat holidays allow you to leisurely cruise through some of the most picturesque landscapes in the UK. You'll be able to enjoy stunning countryside views, charming villages, and historical landmarks from the water. Depending on the length of your trip, you'll have the freedom to choose your own route and schedule. You can moor your narrowboat wherever you like (within the rules of the canals) and explore different areas and the best canal walks at your own pace.
Here's how Features & Reviews Editor Emily Gilbert got on when she took a Black Prince narrowboat holiday with her family.
Black Prince narrowboat holiday review
My boating experience is limited to an electric day boat so I was very excited to head off on a long weekend trip on a narrowboat with my mother and father-in-law, husband and our small dog.
After our booking went through, I received an email with pre-departure information as well as a pre-arrival form to fill in at least two weeks before we were to depart. The information was really thorough and talked us through our arrival, induction, catering options and more. In the pre-arrival form, I filled out further details such as our preferred bedroom layout (beds can be a double or twin), crew and pet information, arrival time and previous experience. While we had a general idea of our route before we came, I rang Black Prince too to run this past them and they were able to offer some really helpful advice and suggestions of places to stop.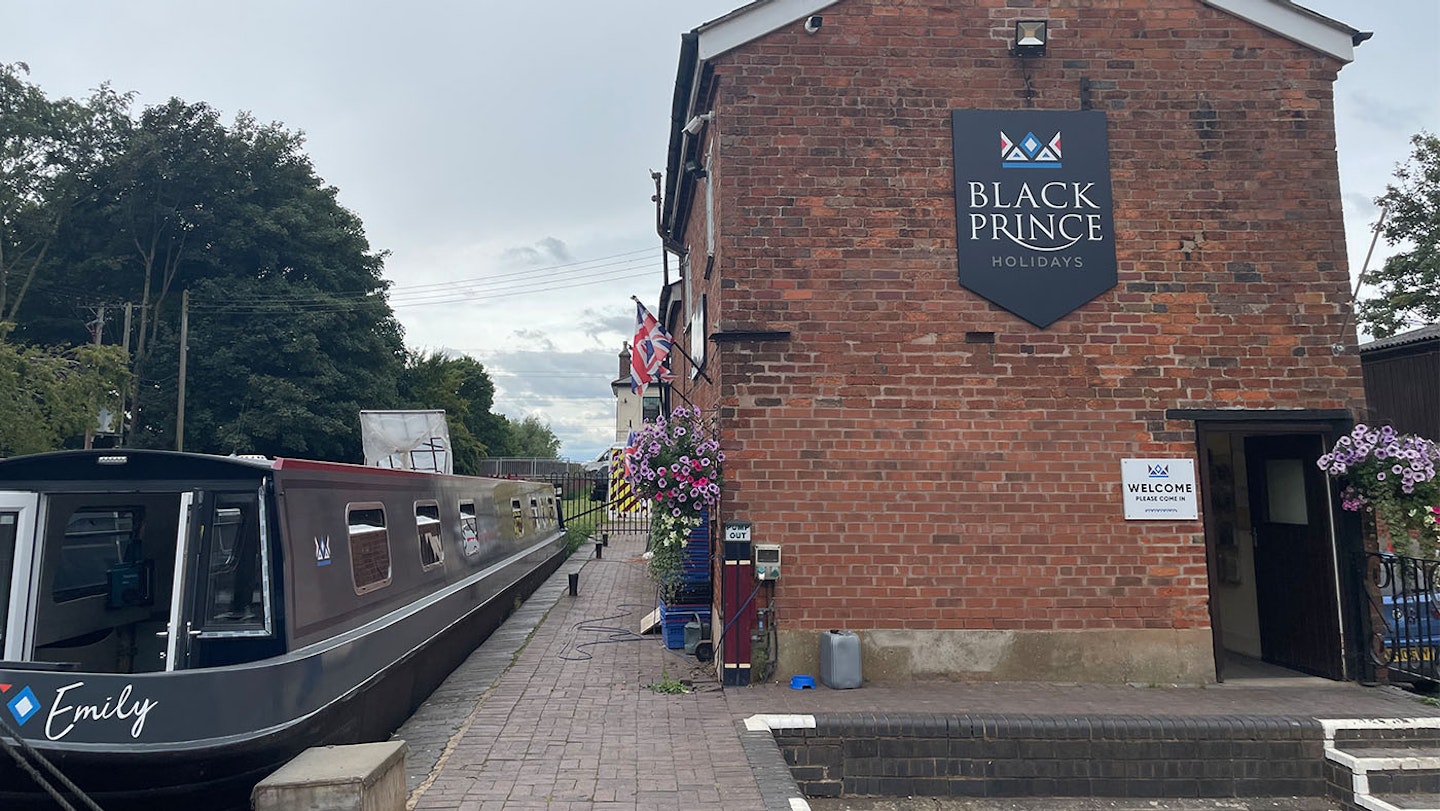 We reached our Black Prince base in Stoke Prior on the Friday of our trip around 2pm and after leaving our car in the free car park, we were shown to our boat 'Julie' where we moved in our belongings. It was then time for a boat induction and handover with a Black Prince team member who was very friendly and thorough with his guidance. This also included a water boat handling trial where our designated skipper and first mate took the boat through their first lock. After that, we were left to our own devices and were soon on our way!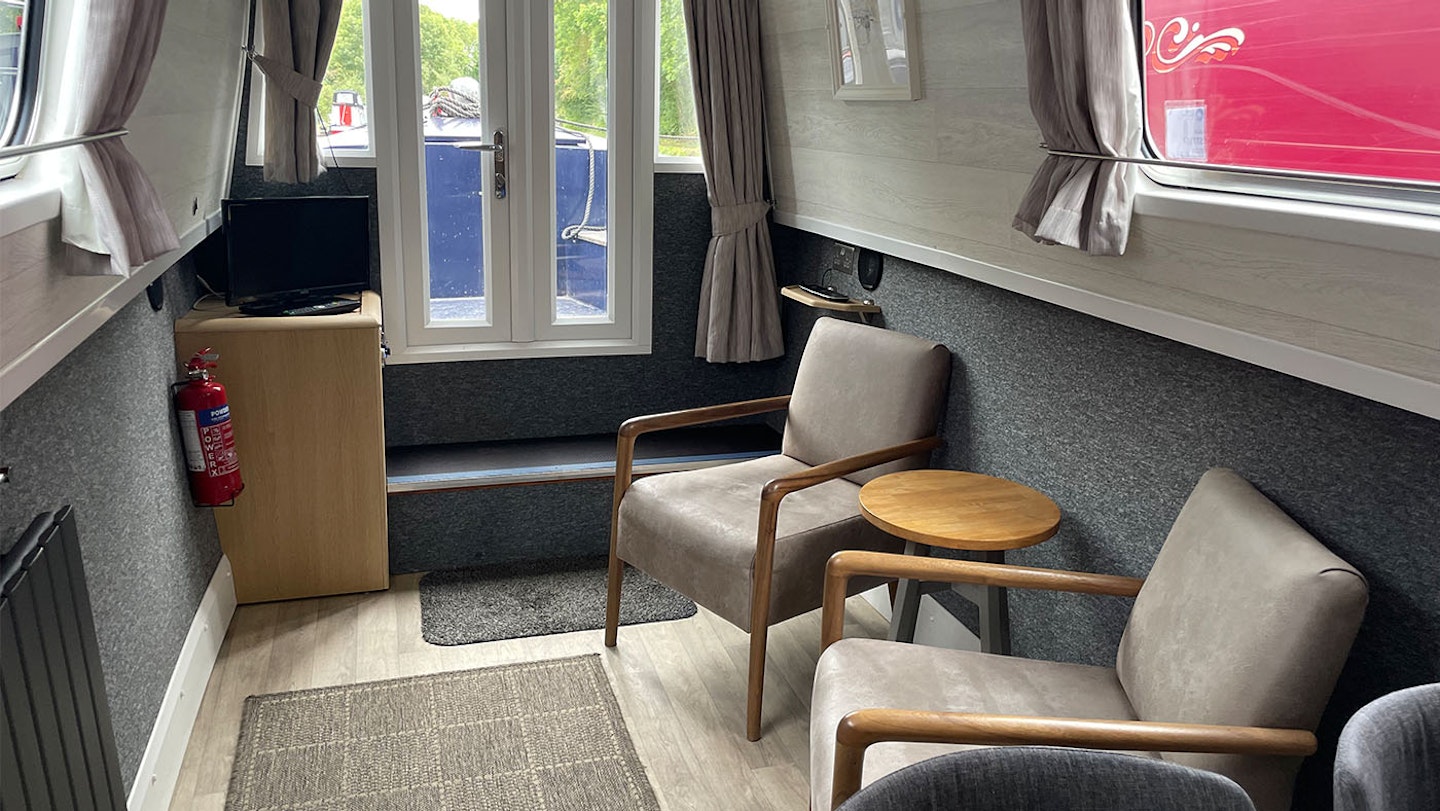 We were all so impressed with our 58ft Black Prince narrowboat. It was well designed with a surprisingly spacious saloon complete with a dining table and chairs for four and two comfy chairs along with a small TV and radio, the latter of which we made a lot of use of during our time on the boat.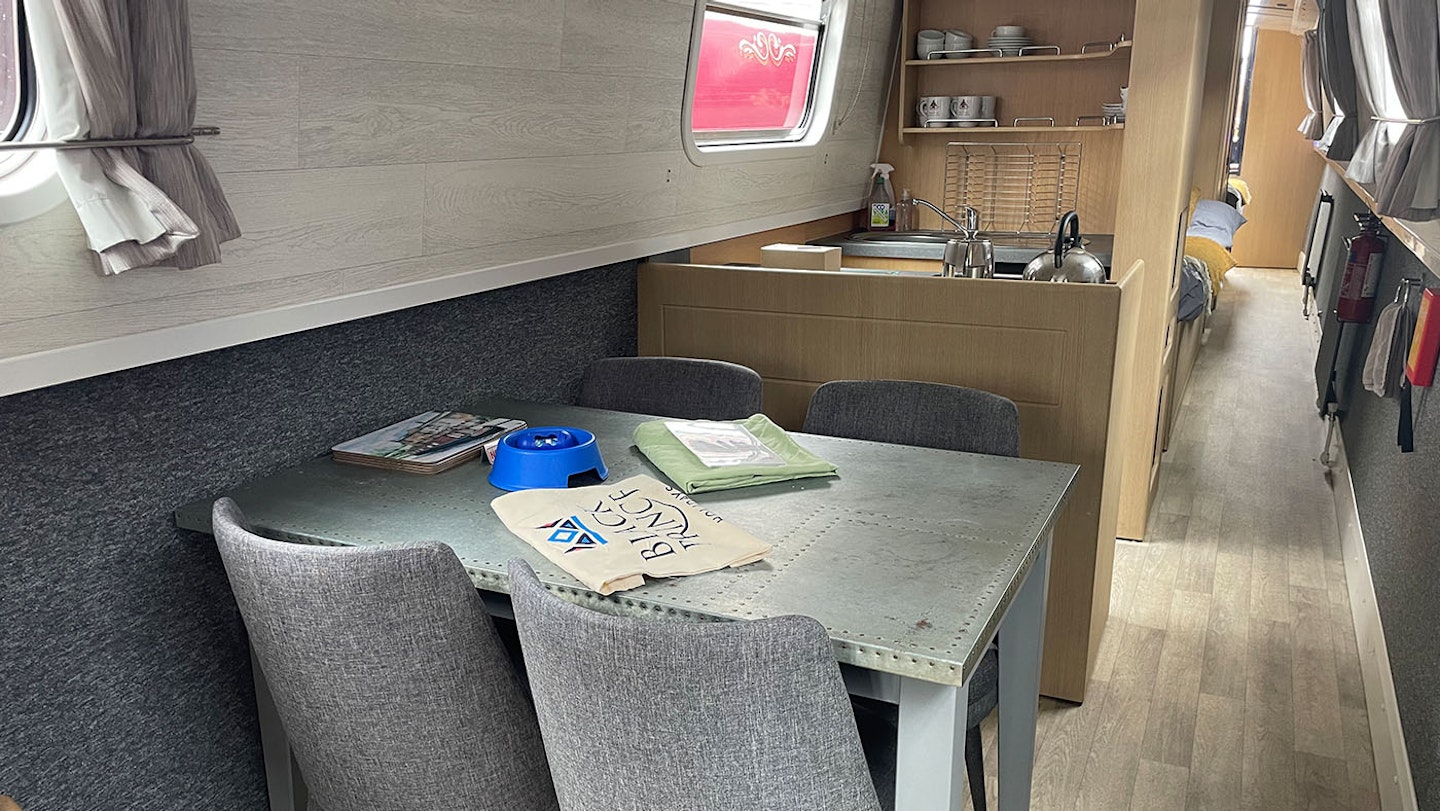 The galley (and the whole boat) was spotlessly clean and comprised of a 4 ring cooker, oven and grill as well as an electric fridge with a freezer compartment and sink. It was well equipped too with all the crockery, cutlery, saucepans and cooking utensils that you could need to enjoy meals on board. While we probably would have benefited from a microwave at times (which I'm told the newer versions of the Black Prince boats have), the space just wouldn't allow it and you can certainly make do easily enough.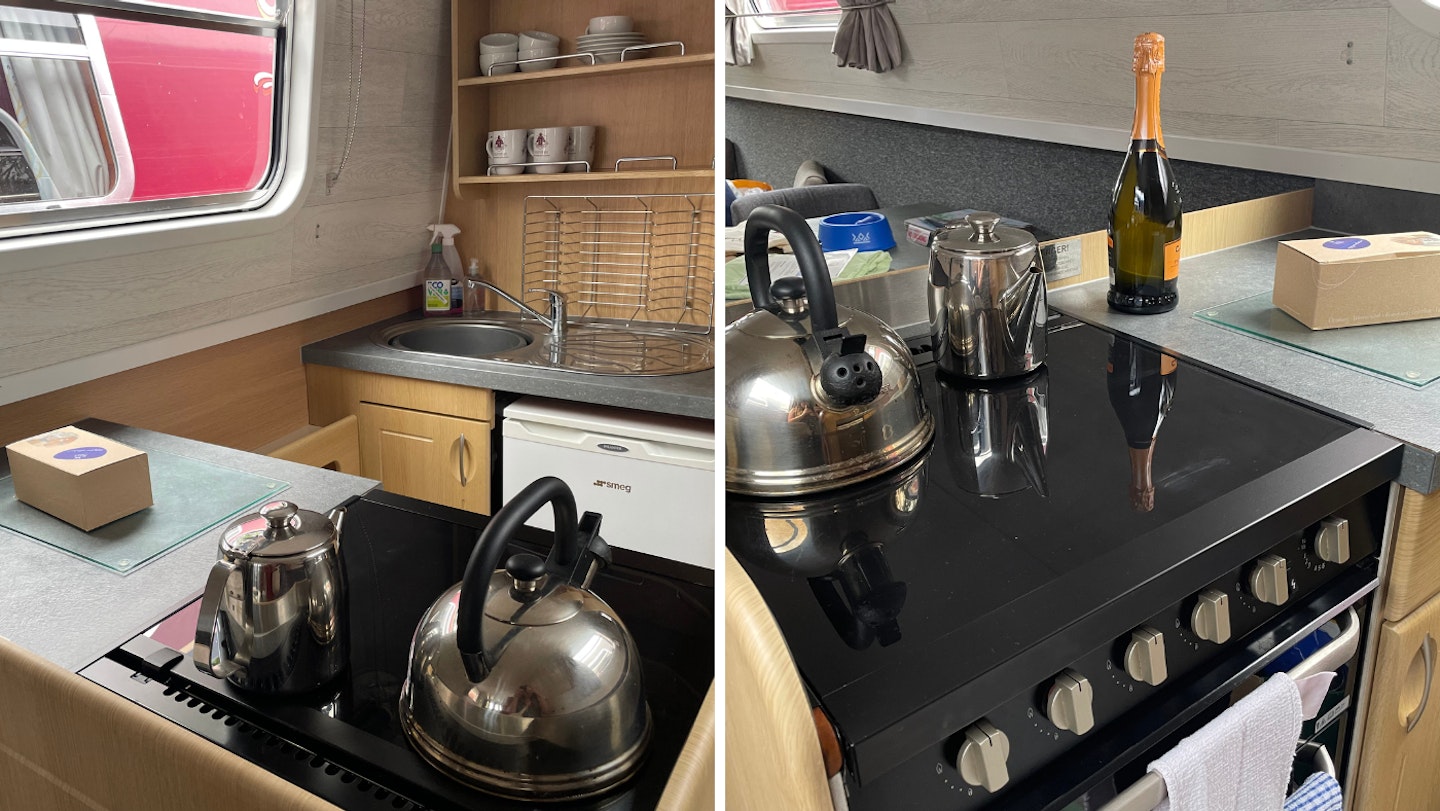 Our two cabins were both configured to be double beds that measured 6'3″ x 4′ with interior sprung mattresses. While I didn't personally find them to be the most comfortable of beds, I still slept well each night and I think considering your surroundings, you don't expect the bed of dreams. Each cabin has its own lights but we found only one had charging points which was a shame as it meant two of us had to charge our phones in the saloon but again, it really wasn't the end of the world for a few nights.
While everything is relatively open plan with the exception of the loo, you can open the door of one of the main boat cupboards to act as a divider between the two cabins if you wish.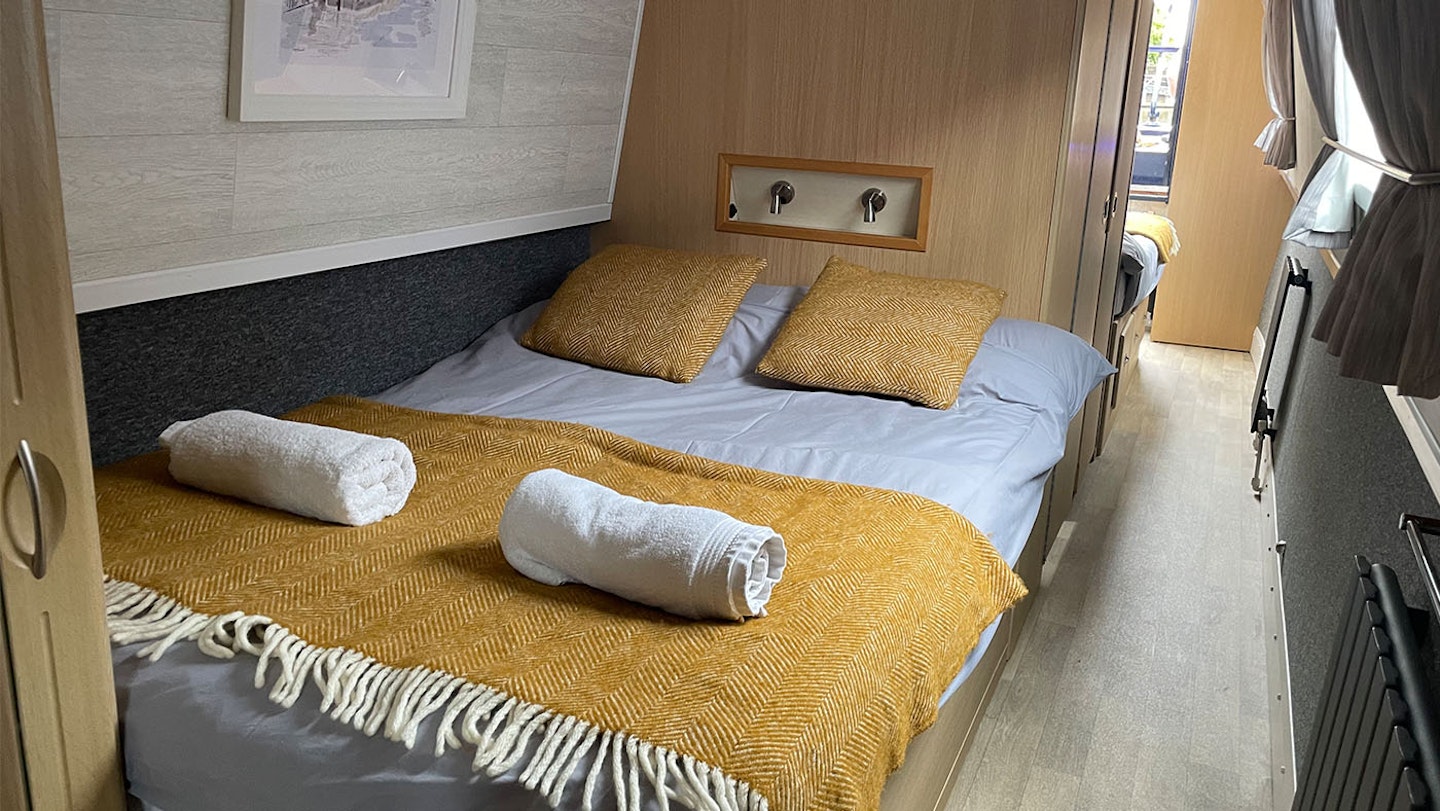 Speaking of cupboards, we were pleasantly surprised at just how much storage our narrowboat had. Each cabin had a small wardrobe for hanging clothes while one bed also had drawers underneath. There were also cubbies for further storage.
The bathroom included a full-size shower, wash basin and a flush toilet. Storage was great here too and we each had a shelf for our personal wash bags. Each person had their own towel and there was also a hand towel and shower mat. The shower wasn't the strongest and we had to spread out our showers a little to ensure the hot water didn't run out but this was no problem.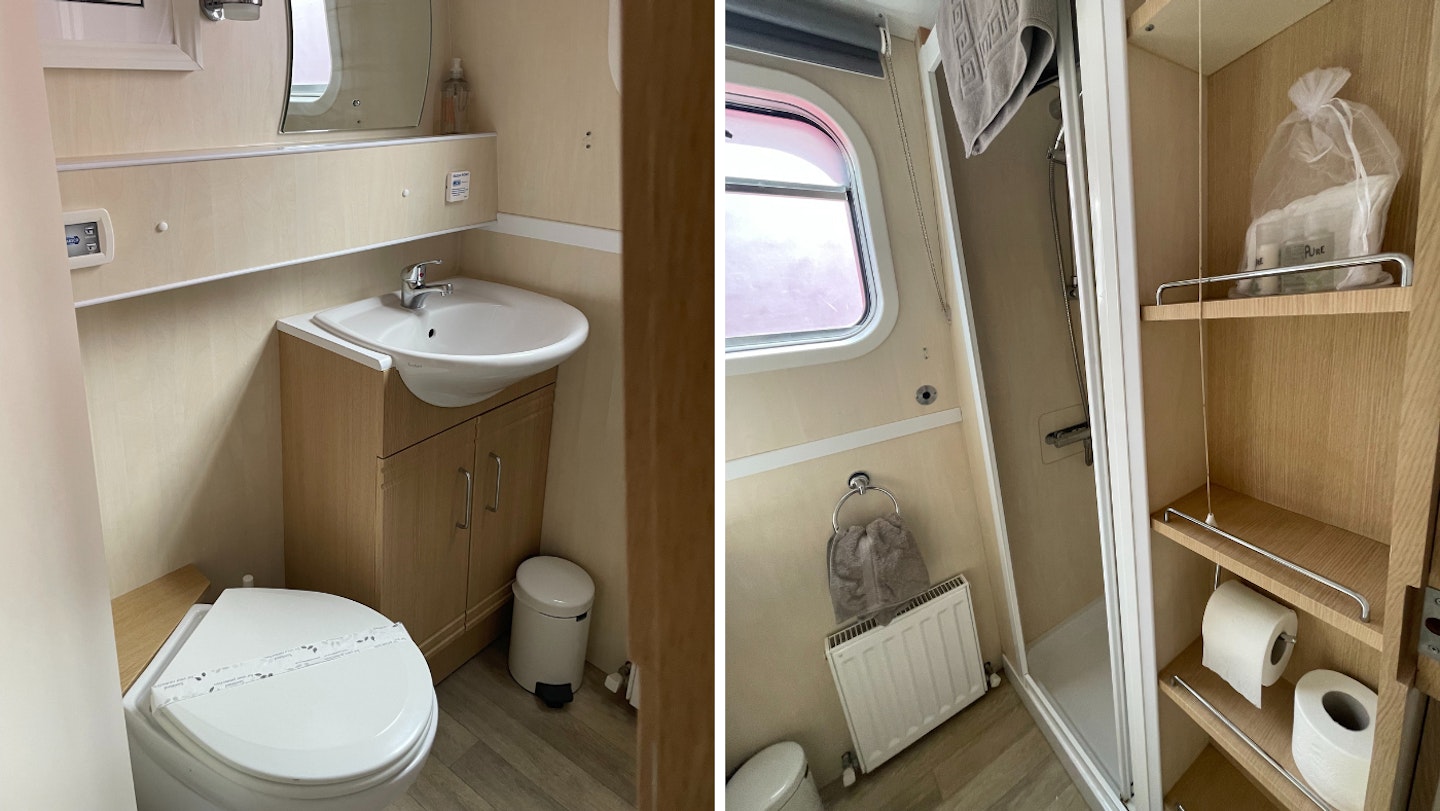 One pet is included in Black Prince bookings (most boats are pet friendly) and there's a £30 charge if you wish to bring a second pet. I was a little nervous about how our dachshund Luna would get on during our stay but other than getting a little nervous during a few bangs while navigating the locks, she was a star and as far as we could tell, really relished this new experience. When we reached a series of locks in a row, we ended up letting her out to run alongside the boat/lock openers meaning she could stretch her little legs and also go to the toilet. Black Prince even left us a dog bowl and poo bags which were of course very handy.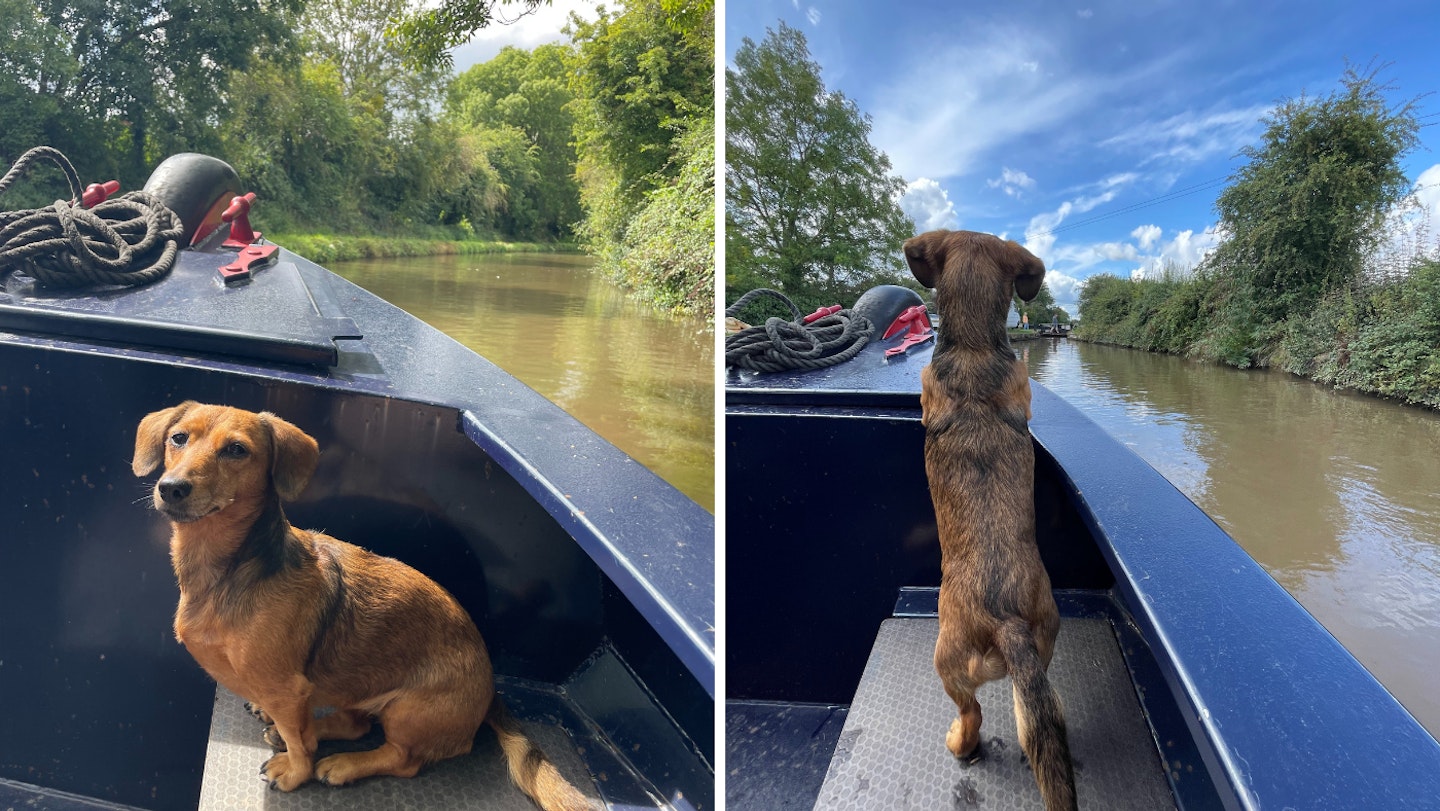 Actually operating the boat was really straightforward. To drive, the skipper simply needed to set the speed and then control the rudder left, right or straight on. There is a bit of a daily maintenance required including checking the propeller and greasing the engine. You'll also need to fill up the water tank every couple of days and for longer journeys, you'd also need to empty the waste.
As our break was only three nights (Friday - Monday), we were somewhat limited to routes so we cruised from Stoke Prior to Worcester before heading back again. It was a really tranquil route through the English countryside that consisted of a total cruising time of 14 hours and 46 locks. After the first couple of locks, our crew quickly got the hang of the process and as a newbie, it was fascinating to watch.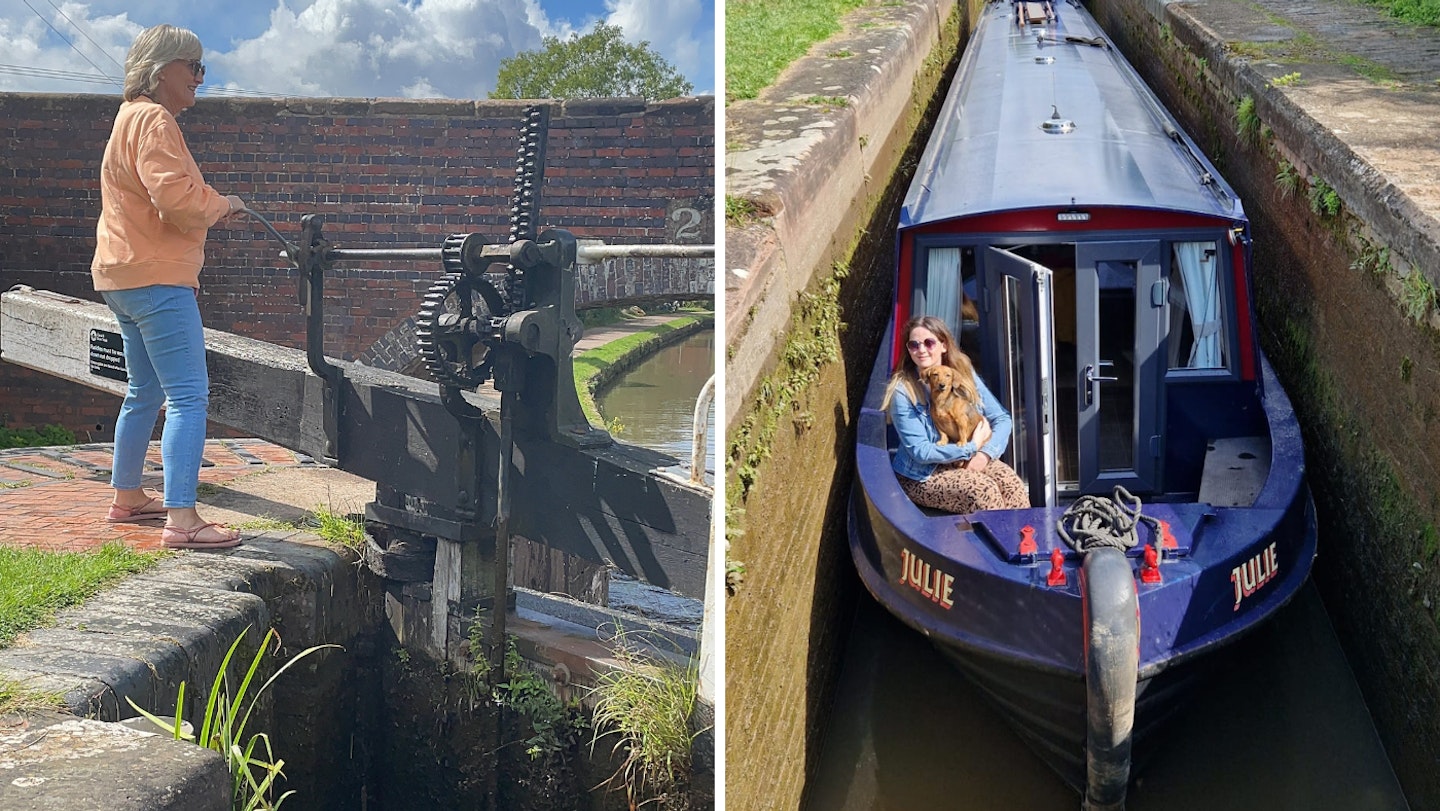 Mooring was easy too, after finding somewhere we wanted to stop for the night, there were a couple of different options for tying the boat and all fittings were supplied with the narrowboat. Then the next morning we were on our way again!
We were required to be back at Stoke Prior at 9am so on the Sunday night, we moored the boat as close as possible to the base to make our lives a bit easier. On Monday morning, it was then a case of packing our belongings, stripping our used linen and popping it in the provided laundry bag and giving the boat a sweep as well as wiping the surfaces. We then dropped the keys back at reception.
As well as the cost of the holiday itself, on your return you'll be charged for the diesel you've used. The boat engine will typically use between 1.25 and 1.7 litres per cruising hour. As the boat is equipped with diesel-fired central heating, this naturally increases diesel consumption when the central heating is in use. Black Prince estimates usage of approximately £18-£20 per day.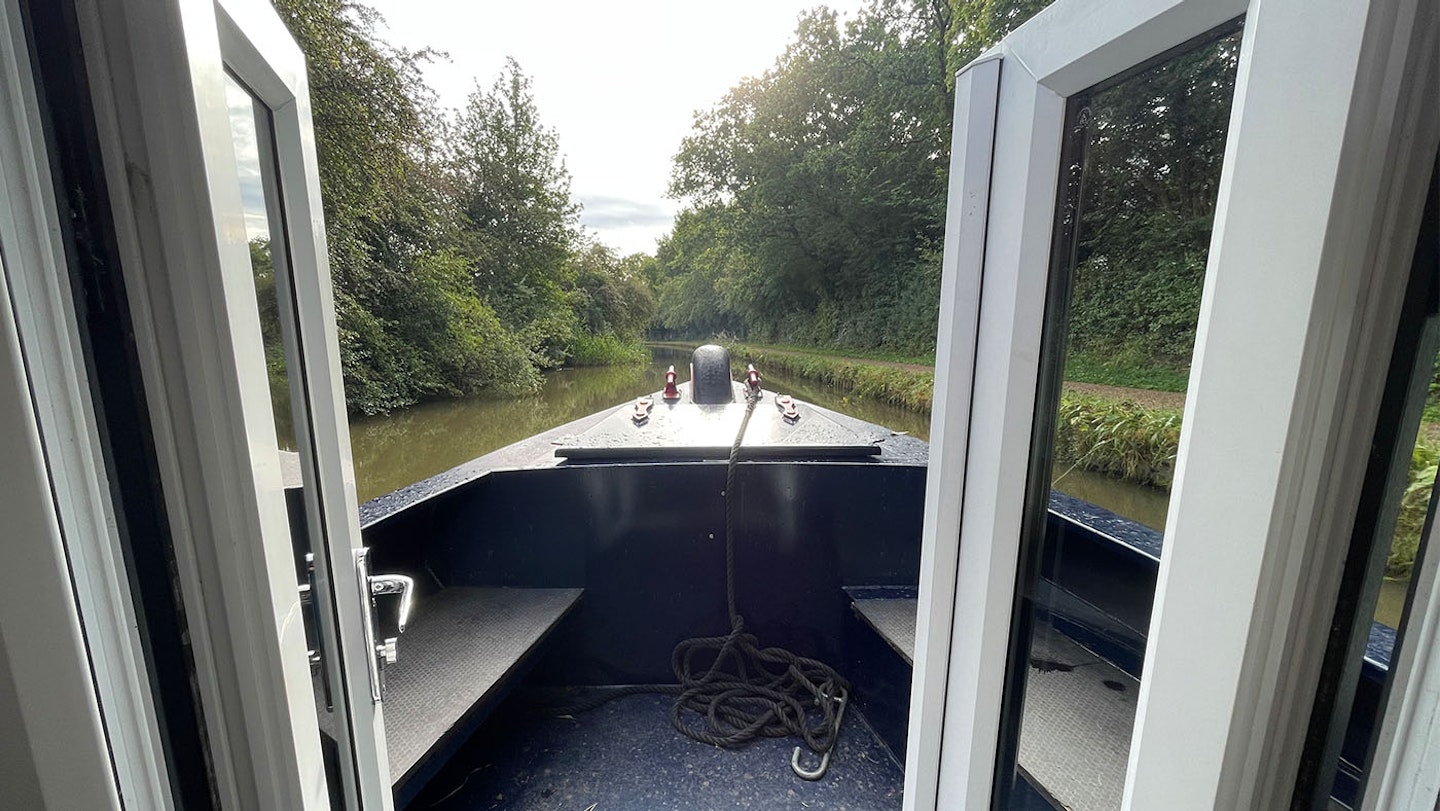 Final thoughts
We couldn't have wished for a better experience for our first narrowboat trip. Black Prince made everything absolutely effortless and even as complete novices, we had no problems whatsoever during our stay. The boat was so well thought out and designed and they really have thought of everything for a comfortable journey as well as all the practical items required to actually use the boat.
Black Prince offers nine hire boat locations across England, Scotland and Wales, making it easy to find a base close to you although you may wish to drive further to try out a different location.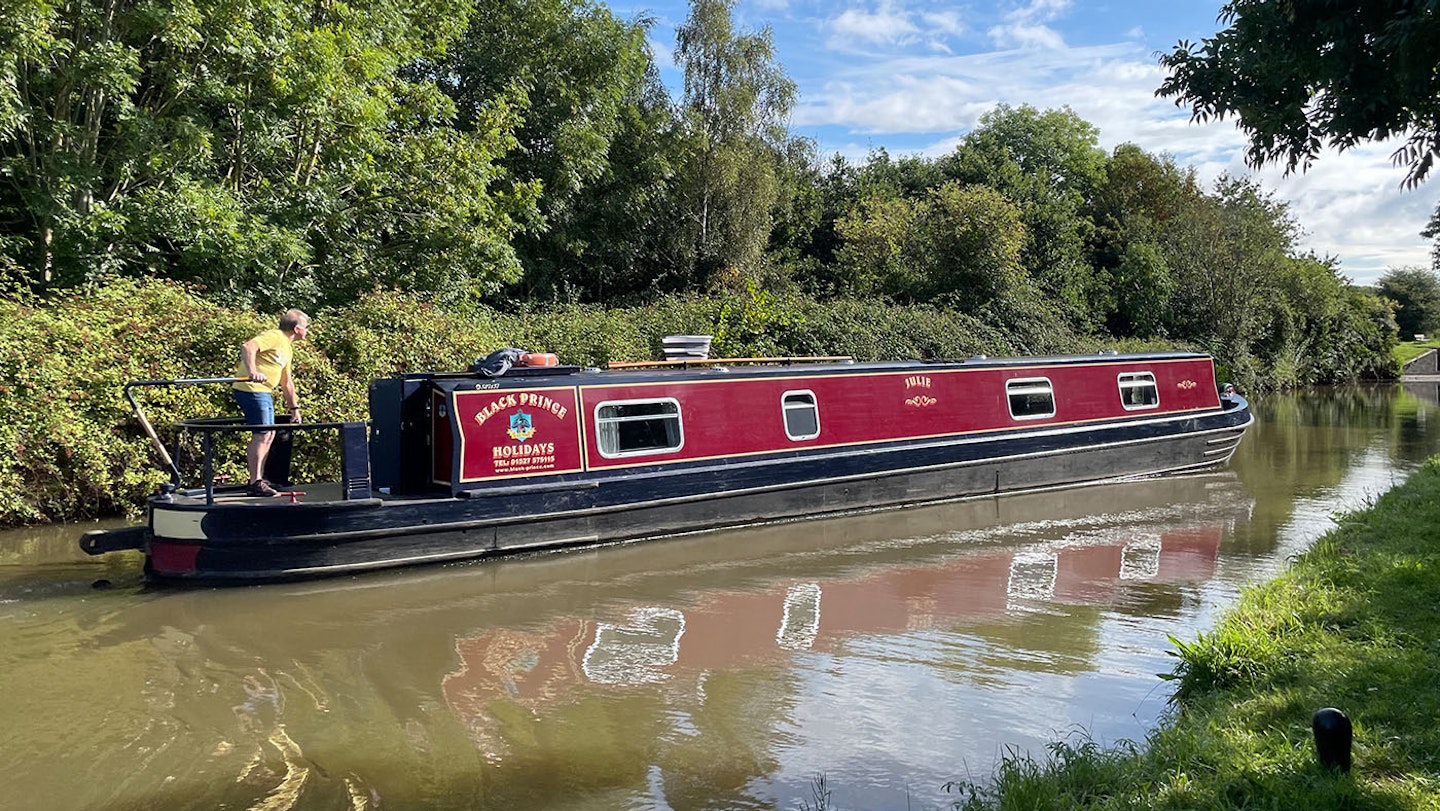 Other than the addition of a few extra points for charging electronics (which you'll find on Black Princes' newer Signature range) the only recommendation I would have for Black Prince would be to cushion the top of both of the low entry points of the boats as every single member of our crew banged their head on numerous occasions, with two of us ending up with bleeding scalps.
Overall, our stay on our "Julie" Black Prince narrowboat was a wonderful experience that we would recommend to everyone for a holiday and to create memories that you won't forget.
Book your Black Prince stay. Prices start from £949 for a short break.
Features & Reviews Editor Emily Gilbert has been a journalist since 2016 and has worked across a variety of specialist and lifestyle brands both in print and online. Specialising in travel content and product reviews, Emily is the first to know about all the exciting new releases, her favourite being gadgets for the home.