Spending the festive holidays at home, decorating your house and stocking up on Christmas dinner essentials is always lovely but sometimes, you might fancy a change of scenery. And why not? There are so many wonderful locations to jet off to at the most festive time of the year that if you're looking for the best places to spend Christmas, you'll be spoilt for choice, whatever it is you're looking for.
While iconic destinations like Iceland, Norway, Lapland, and New York are renowned for their holiday charm, there are numerous other enchanting places that offer equally special experiences.
To whet your appetite, we've picked out some of the top spots to head to for your next Christmas celebration.
Iceland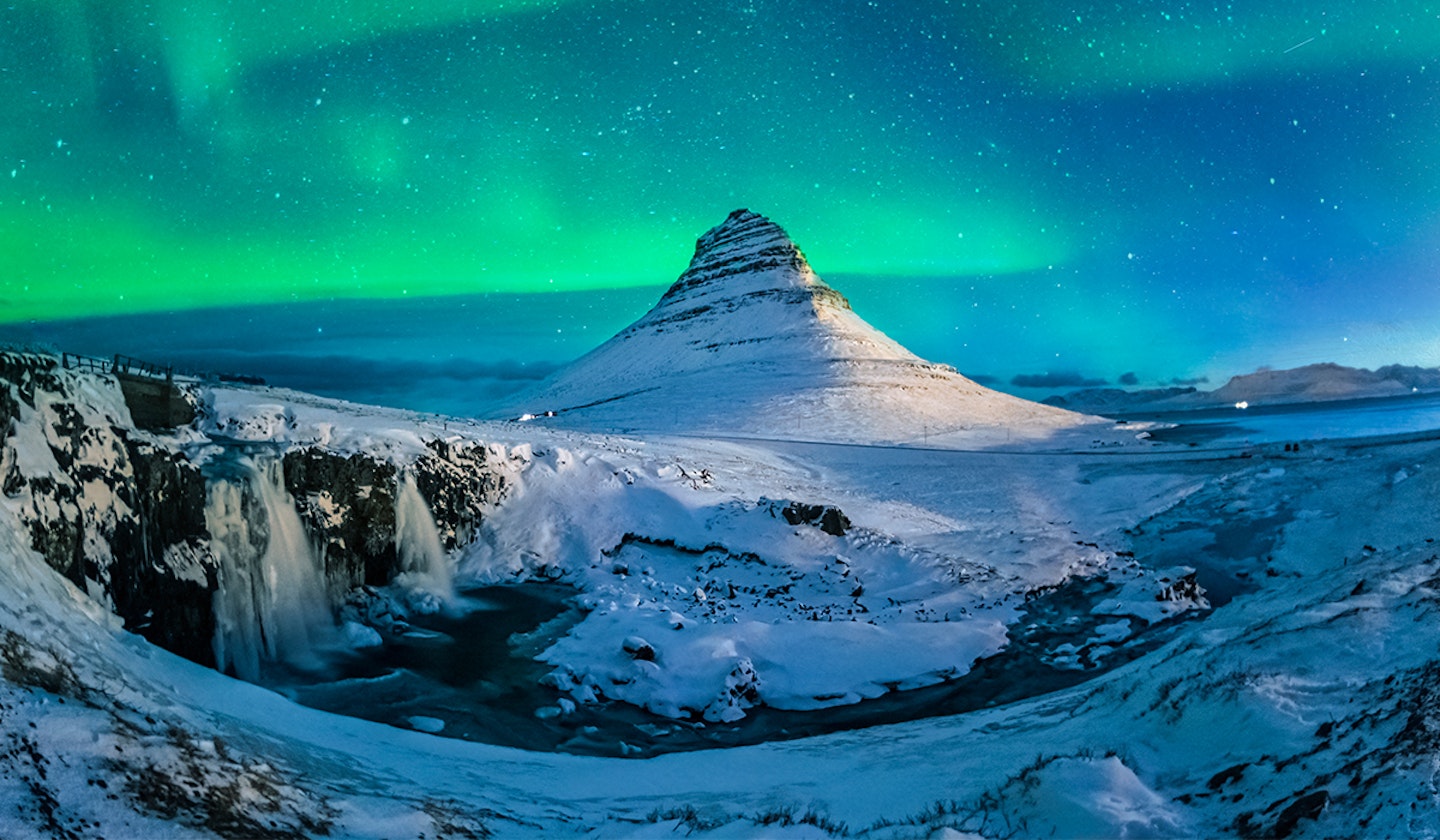 Iceland's capital, Reykjavik, provides a fascinating location for Christmas. Focus on Iceland's bewitching wilderness and night skies and explore where the European and American tectonic plates are slowly moving apart. Marvel at the spectacular Gullfoss Waterfall and the bubbling mud and spectacle of the Geysir hot spring area with its Strokkur geyser. Don't forget to try to watch the Northern Lights too!
Prague, Czech Republic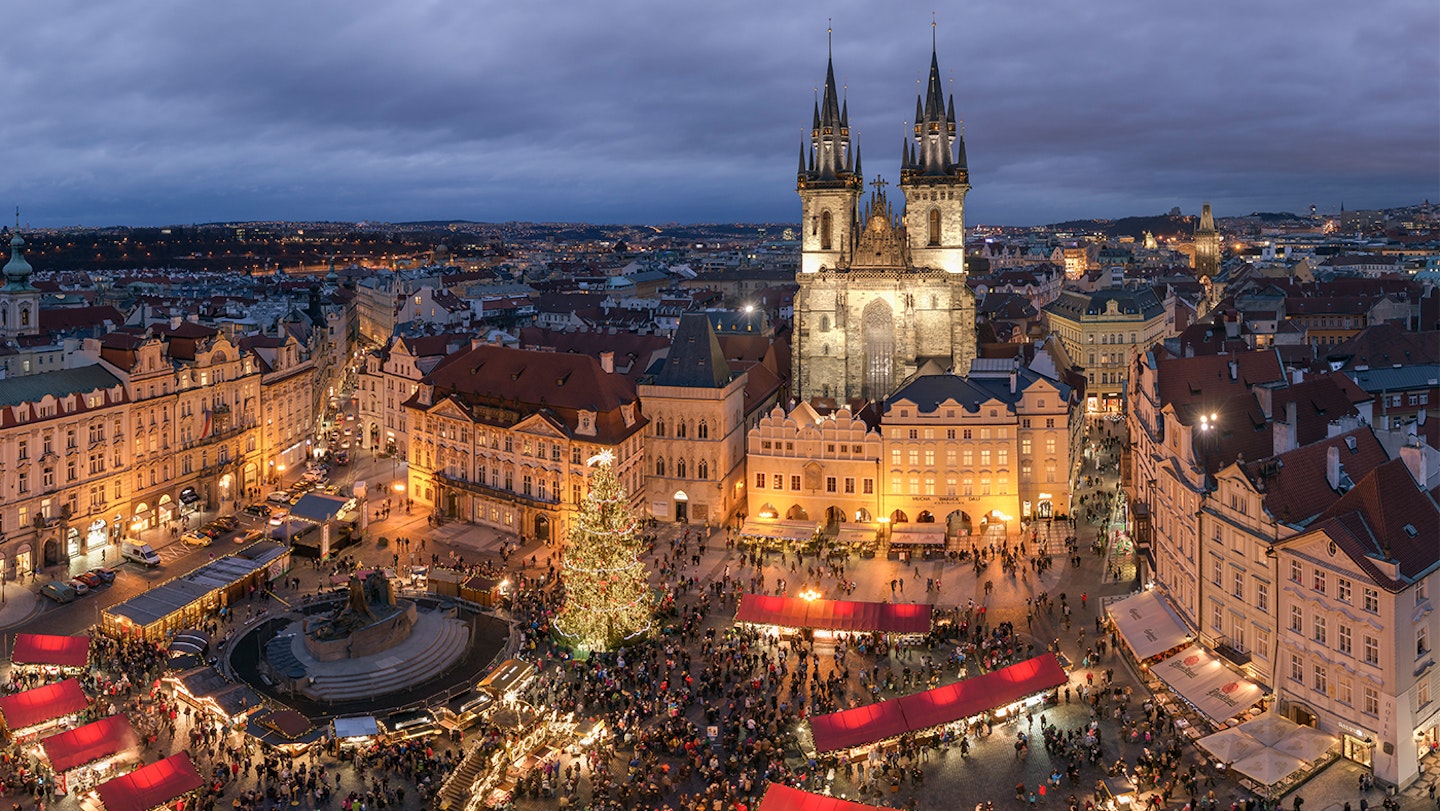 Prague is known for its picturesque old town and stunning architecture, which becomes even more magical during the Christmas season. The city's Christmas markets, set against the backdrop of historic buildings, offer delicious food, handmade crafts, and a warm festive atmosphere.
Norway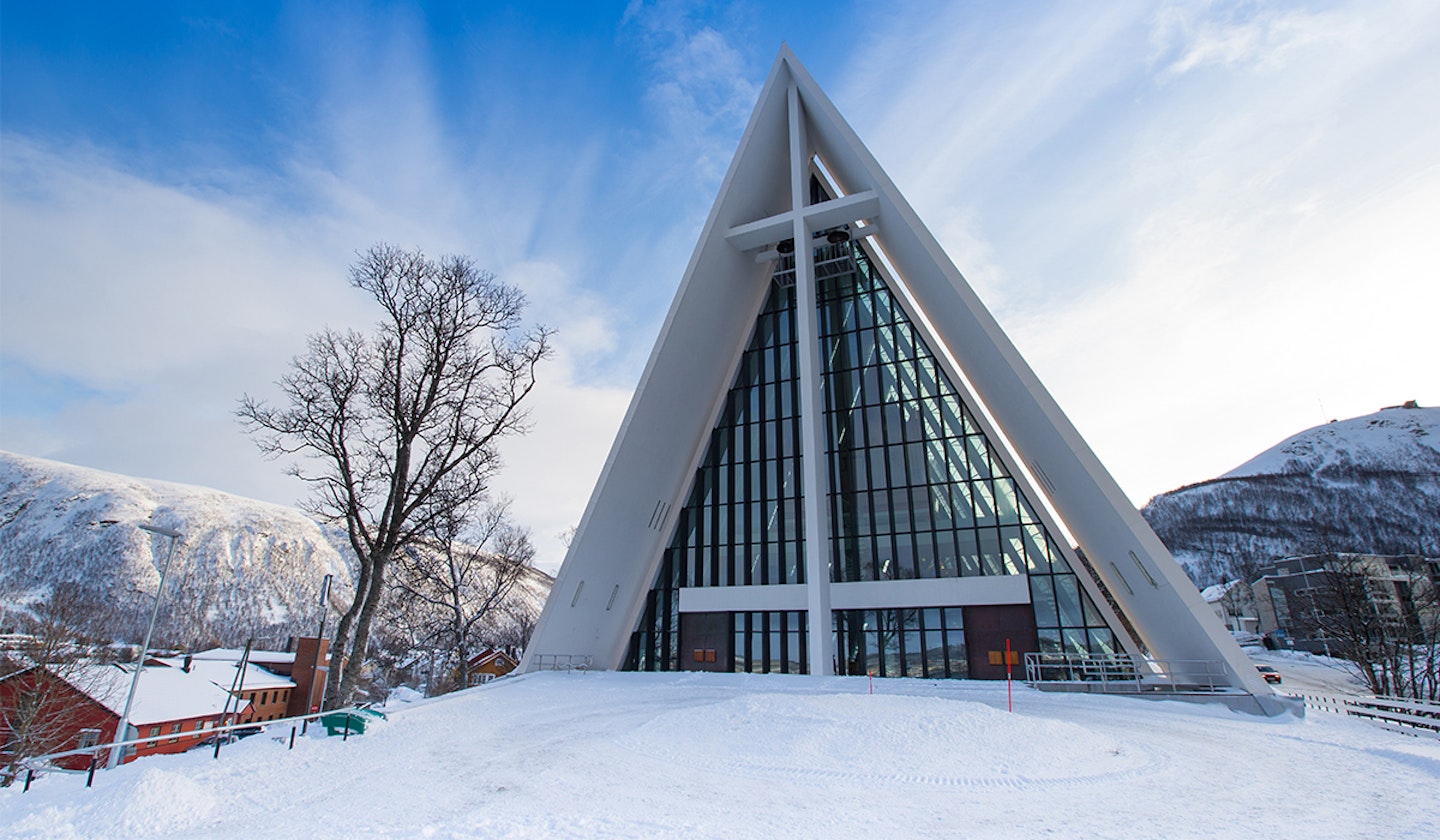 Dubbed the Arctic Capital, in Tromsø, Norway the sun literally never sets in summer and its midnight light casts a magical spell. You can see the Northern Lights too, but there's so much more to Tromsø than its dazzling skies.
Visit the Arctic Cathedral to experience Northern Lights concerts, see the seals in Polaria or find out more about the town's history as a starting point for Arctic expeditions at the Polar Museum. Ride the cable car up to Mount Storsteinen – or even climb the 1,200 stone steps up the Sherpa staircase for the most stunning views. Go reindeer sledging, whale watching, or race across the landscape on a husky sled.
Tromsø has plenty of nightlife to enjoy; check out the restaurants and sample local delicacies such as grilled stockfish, reindeer sirloin or seagull eggs.
Canada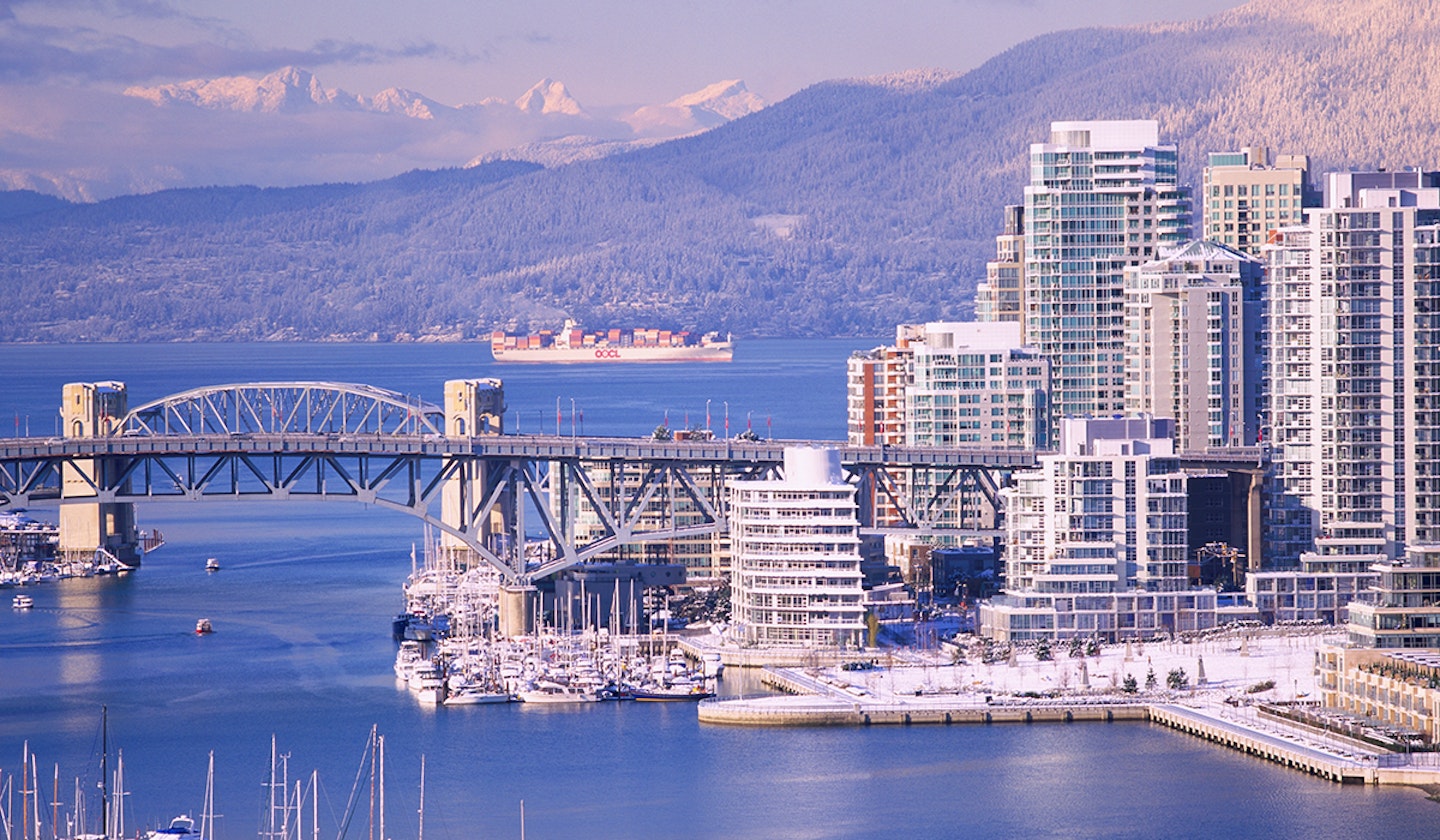 Canada boasts some of the most dramatic and beautiful snowscapes in the world so why not experience the country's stunning winter landscape?
Cross the snow-drenched Canadian Rockies, glide past icy forests of spruce and aspen and cut through the white blankets of the vast prairies. Explore the vibrant cities of Toronto and Vancouver and you can even pay a visit to Niagara Falls.
Germany
A short scenic train ride or drive from Munich, the Bavarian Alps are a stunning winter wonderland and the village of Schliersee makes the perfect base. Located on the shores of Lake Schliersee, which often freezes over in winter, it's delightfully off-radar outside of Germany but a dream destination for those in the know. You can ski or snowboard, go ice skating, or take a comfortable horse-drawn carriage ride, warmed by mulled wine.
Head to the mountains for spectacular views of the Alps, or explore other snowy sights, such as King Ludwig II's famous fairytale castles – including the iconic Castle Neuschwanstein, the inspiration for Walt Disney's Sleeping Beauty.
Switzerland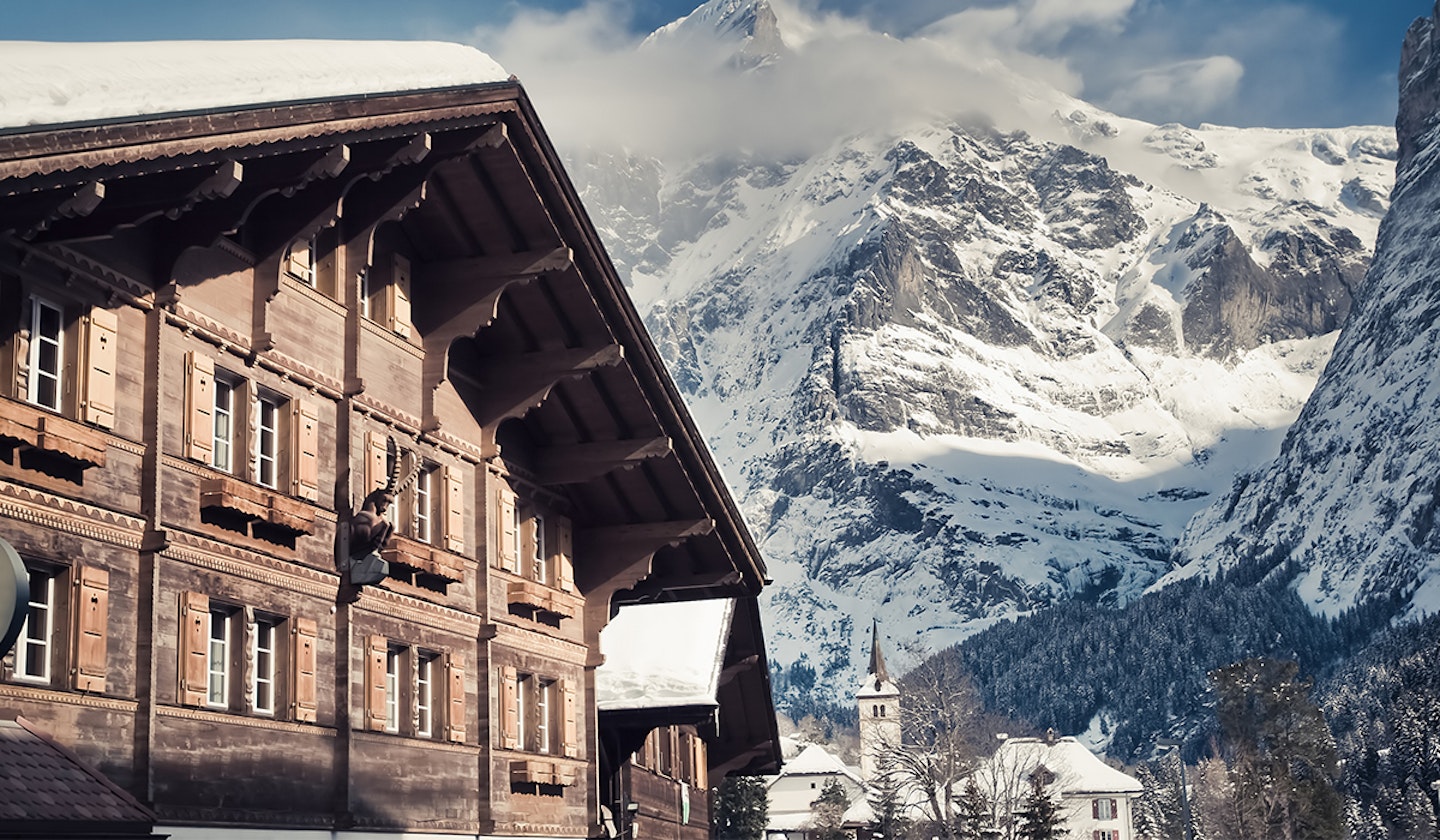 Offering stunning scenery and centuries-old traditions, the whole family will enjoy a trip to Switzerland. If you're a fan of skiing, the Swiss Alps can be beaten for a white Christmas. Alternatively, head to Grindelwald where there's sledging and snow-shoeing to try or cities such as Geneva and Zurich for amazing Christmas markets where you can sip mulled wine and munch gingerbread.
Barbados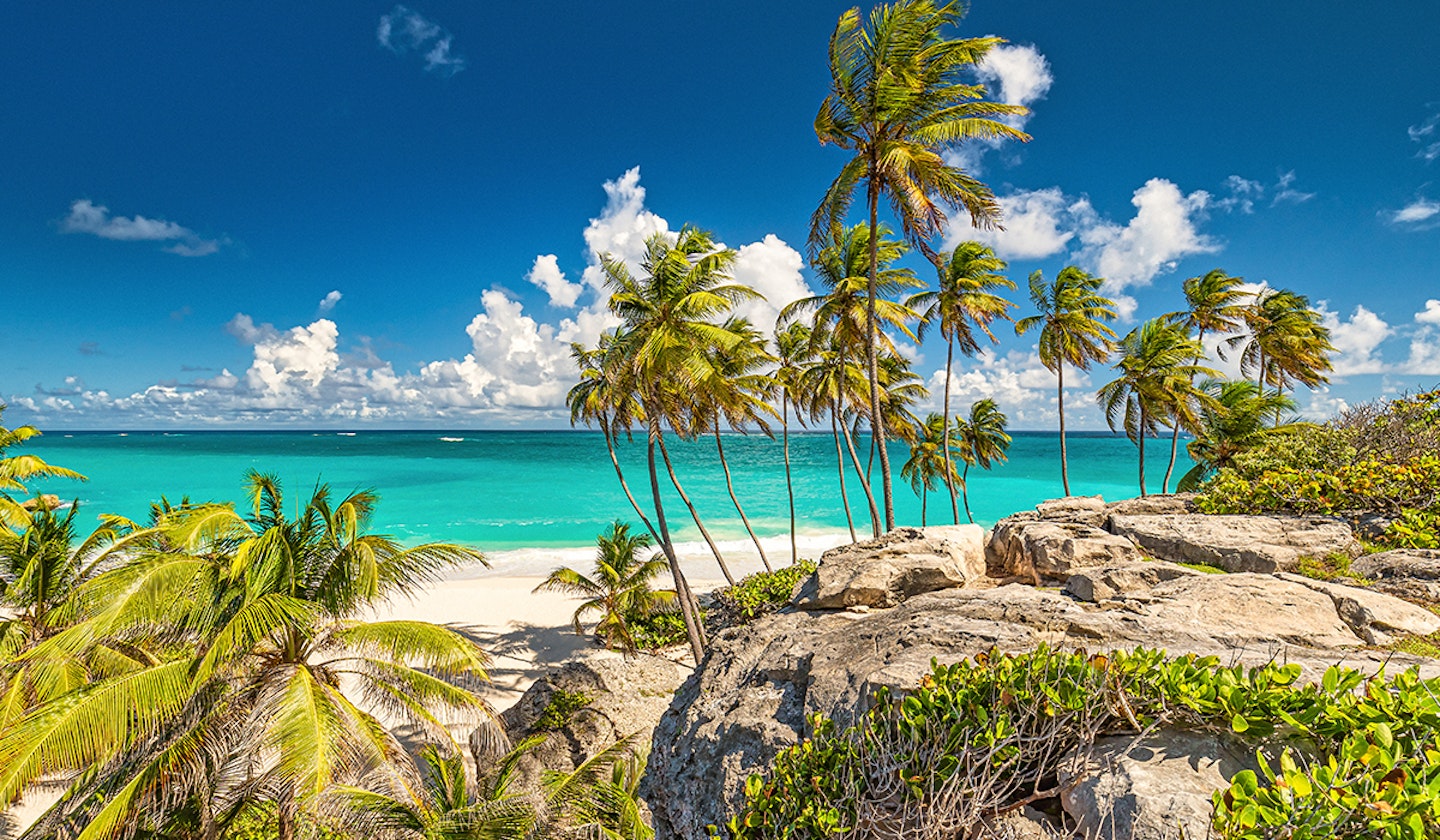 If you fancy somewhere without any snow, what about sunny Barbados? Prices are at their lowest from mid-September to mid-December and although there may be a chance of rain, the temperature tends to stay around 27C. Swap your hot toddy for a rum-based cocktail and swim in the clear, turquoise waters - just preferably not at the same time!
Lapland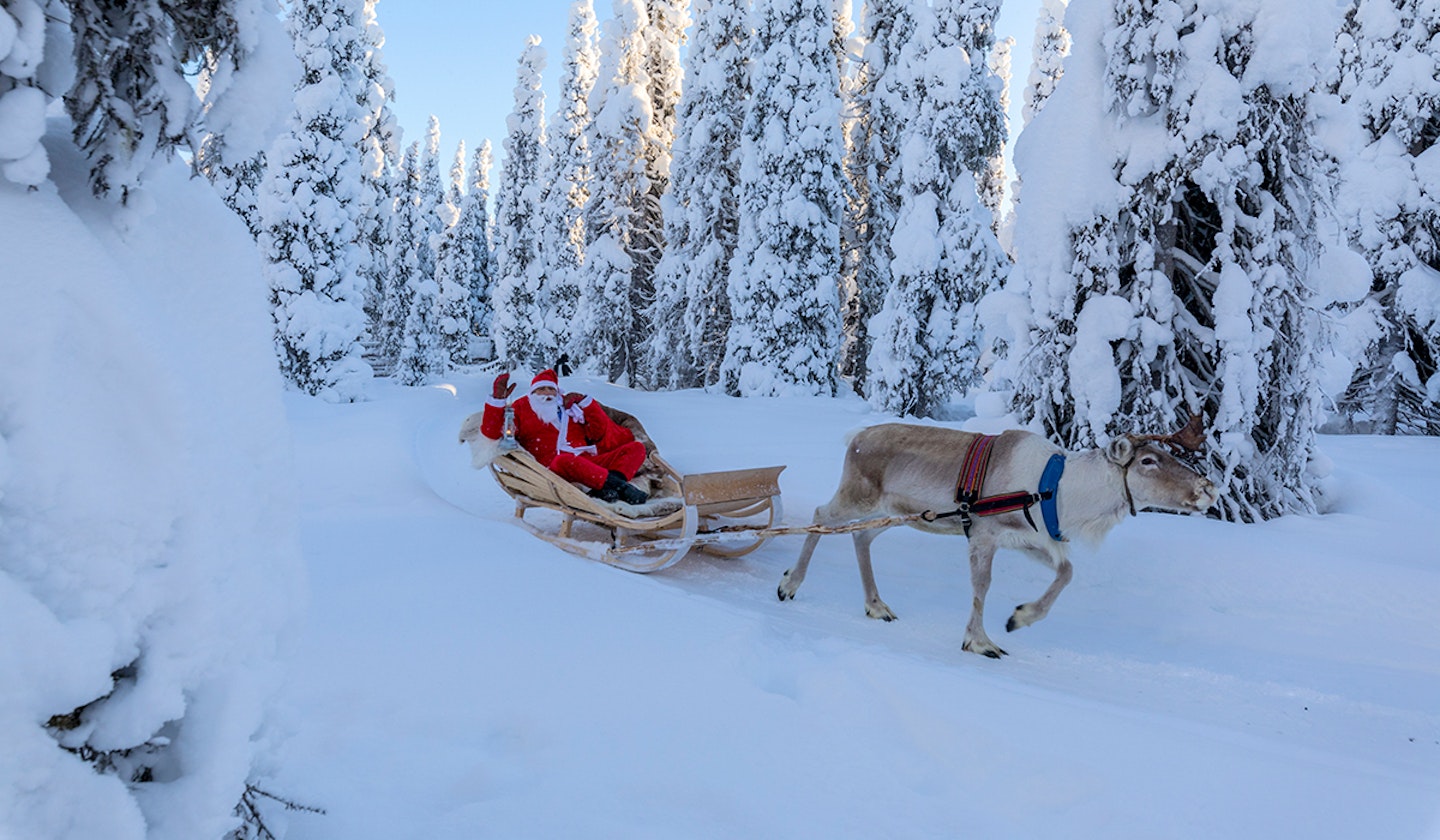 If you've got the funds, there's nowhere more magical to spend Christmas than Lapland. You don't need little ones to enjoy a trip to the land of Saint Nic!
Located in northernmost Finland, deep inside the Arctic Circle, spend time exploring Lapland's snowy countryside. Winter sports like snowmobiling are as easy to come by or you could head to the cosmopolitan capital Rovaniemi, full of shops and restaurants.
New York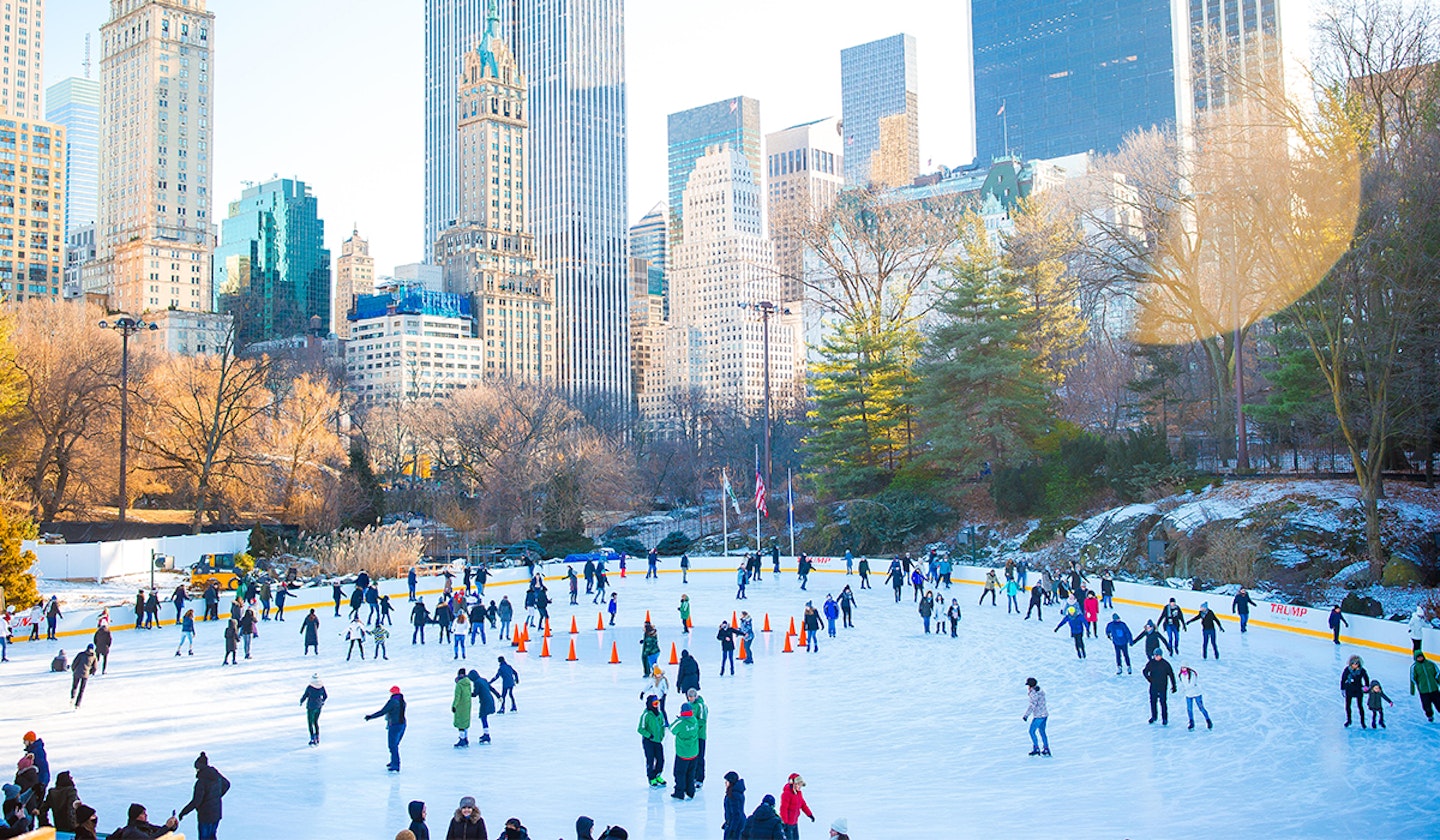 While you could head to many places in America for a feel-good Christmas, New York is top of our list. As well as having some of the most incredible lights in the world, there are outdoor holiday markets to mooch round, famous attractions to visit and of course all the shops you could ever want.
Vienna, Austria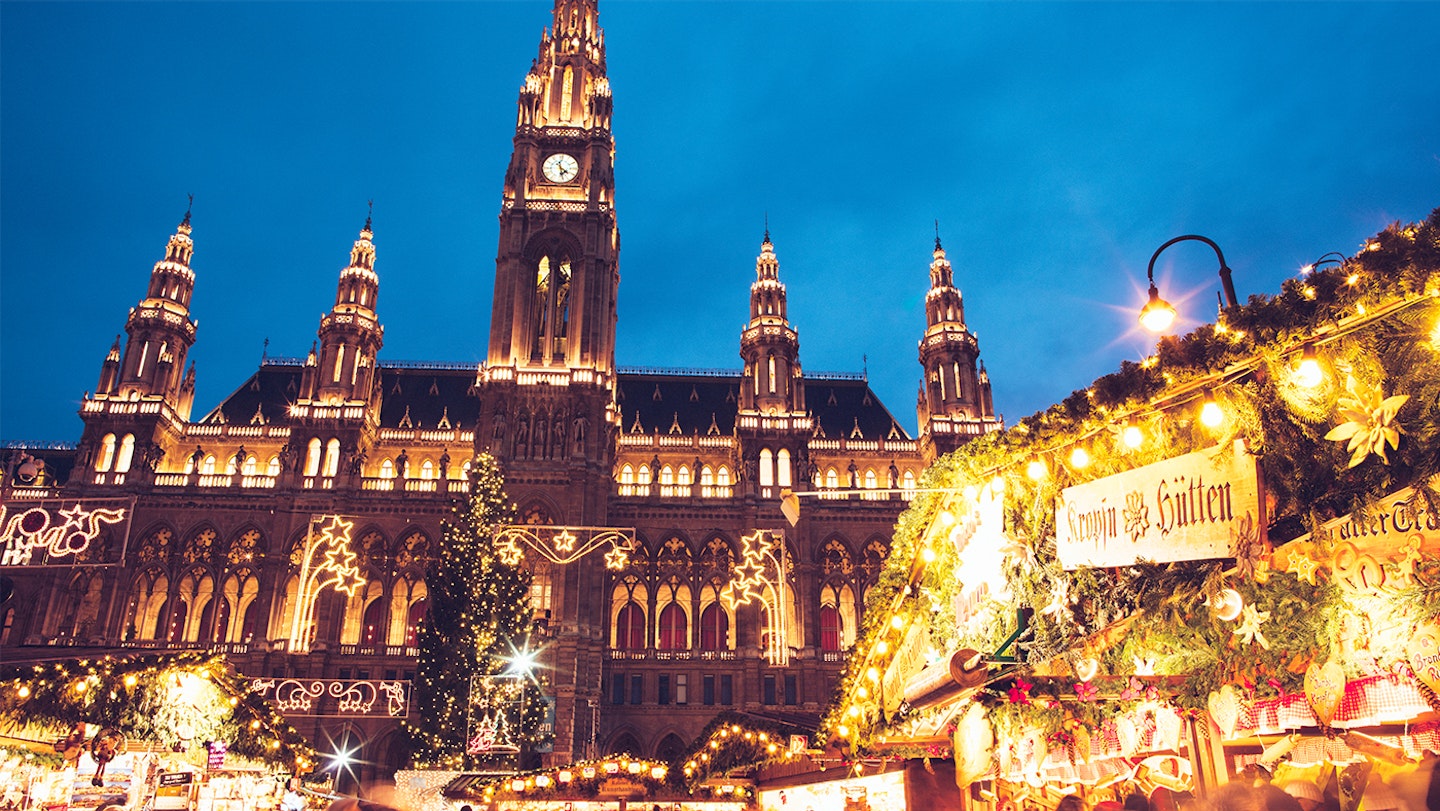 Vienna is famous for its classical music heritage and grand palaces. During Christmas, the city comes alive with sparkling lights, beautifully decorated streets, and classical concerts. Don't miss the Christkindlmarkt in front of the City Hall.
Tokyo, Japan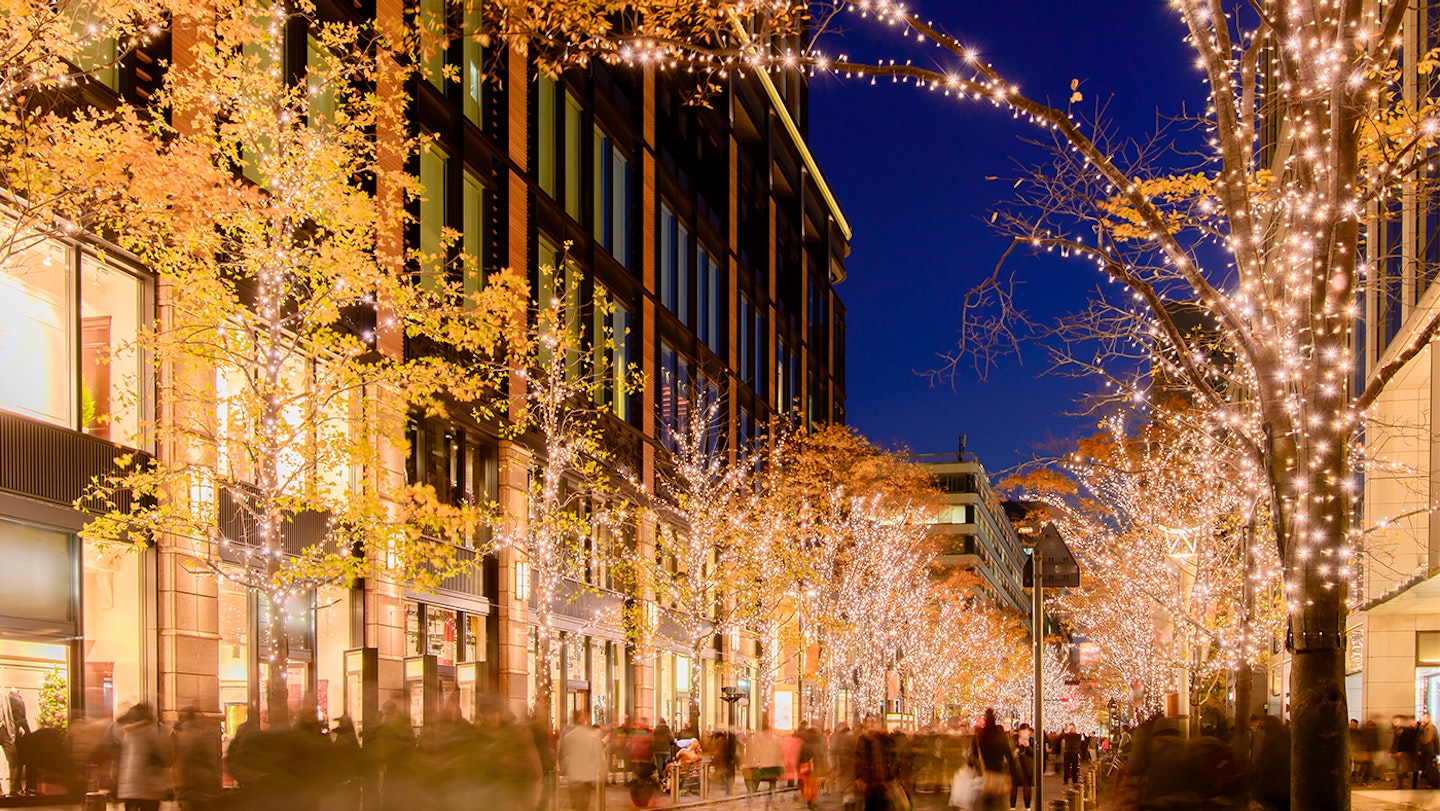 Tokyo might not be the first place that comes to mind for Christmas, but it offers a unique experience. The city is beautifully illuminated with Christmas lights, and it's a great time to try the famous Japanese tradition of eating KFC for Christmas dinner. You can also explore the festive illuminations in places like Tokyo Disneyland and Tokyo DisneySea.
Bethlehem, West Bank
For a truly spiritual Christmas experience, consider visiting Bethlehem, the birthplace of Jesus Christ. Attending the midnight Mass at the Church of the Nativity is a profound experience, and you can explore the city's rich history and culture.
Salzburg, Austria
The birthplace of Mozart and the setting for "The Sound of Music," Salzburg offers a charming and classical Christmas atmosphere. Explore its Christmas markets and enjoy the music and culture.
San Miguel de Allende, Mexico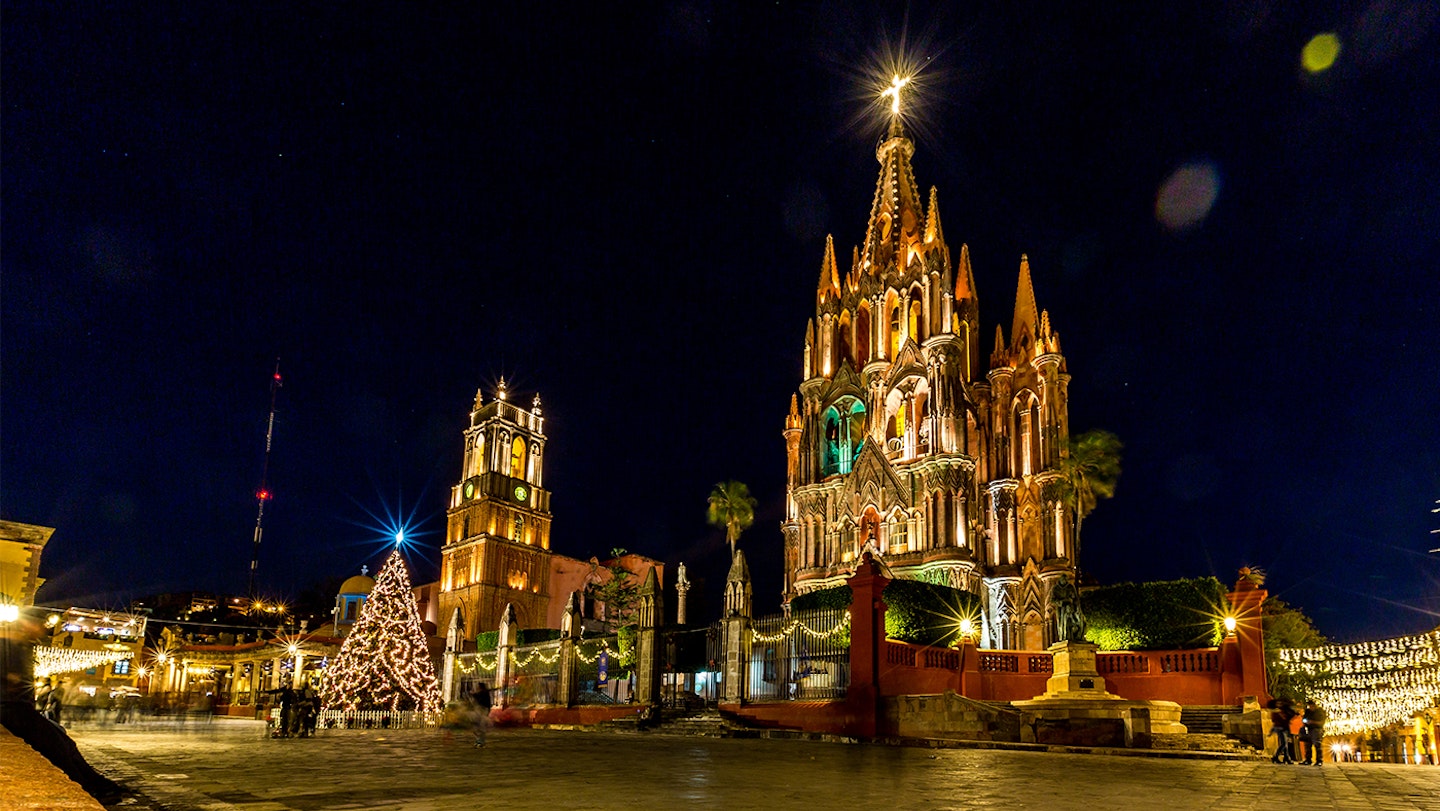 This colonial town in Mexico is known for its vibrant colours and festive atmosphere. Enjoy traditional Mexican Christmas celebrations, including the Posadas and La Noche Buena.
The Cotswolds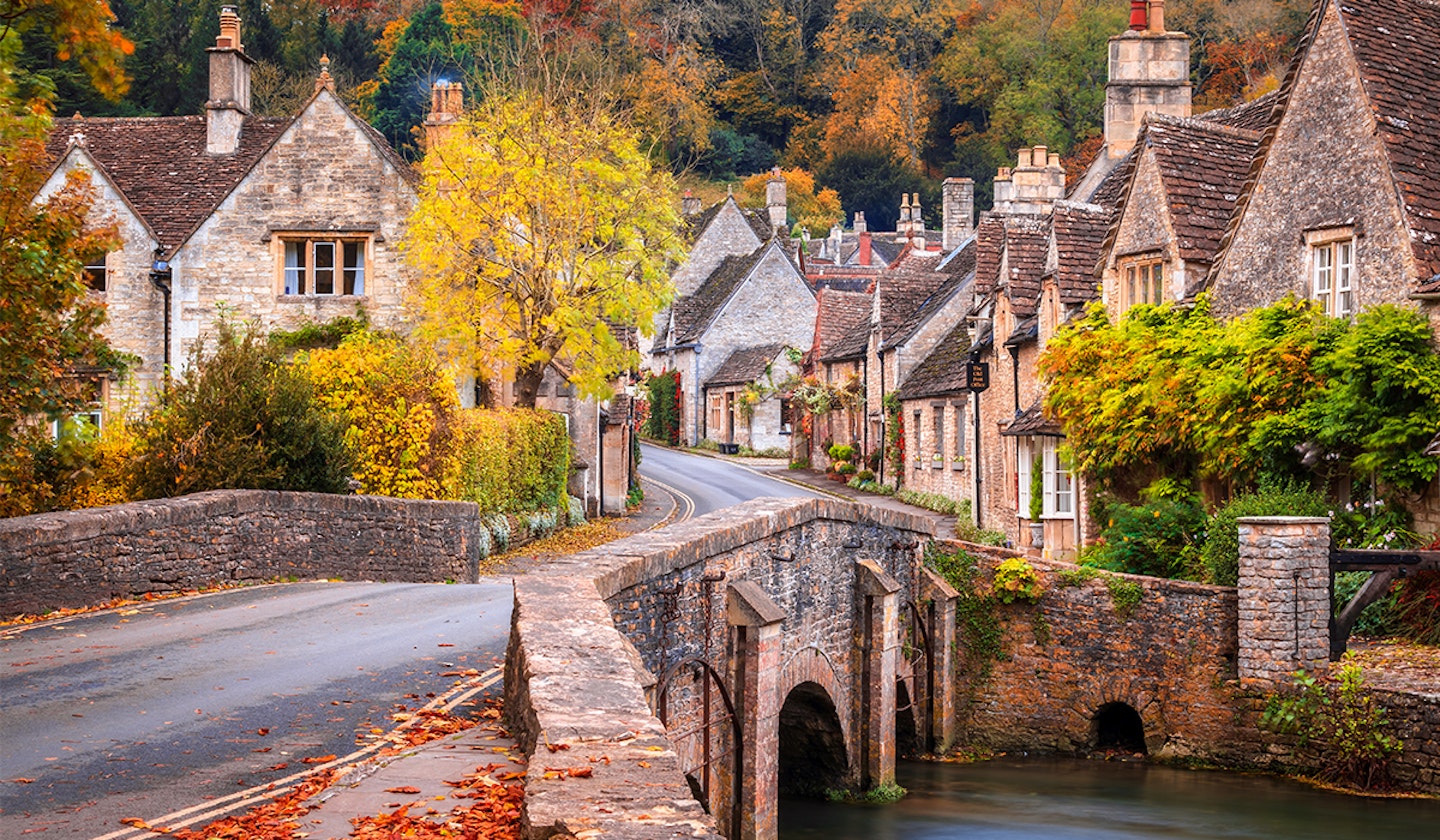 If you're looking to stay closer to home, you can beat the pretty Cotswolds. While we can't promise snow in December, we can promise villages decked in fairy lights, roaring fires, ample dog walking spots and cosy pub dinners.
Edinburgh, Scotland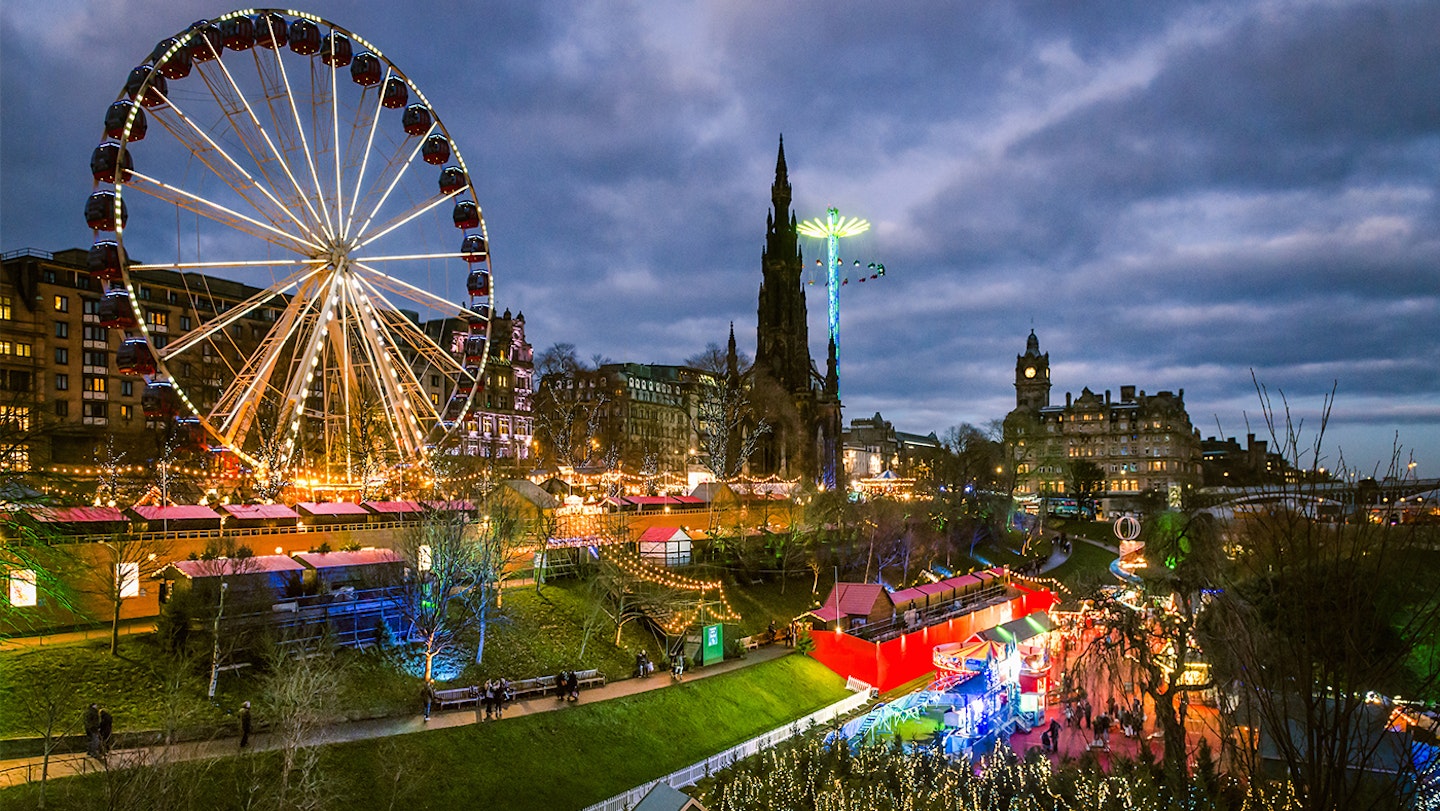 Edinburgh's Christmas celebrations are famous for their festive markets, ice skating rinks, and of course, the stunning backdrop of the Edinburgh Castle. The city offers a unique blend of Scottish traditions and holiday cheer.
Features & Reviews Editor Emily Gilbert has been a journalist since 2016 and has worked across a variety of specialist and lifestyle brands both in print and online. Specialising in travel content and product reviews, Emily is the first to know about all the exciting new releases, her favourite being gadgets for the home.
To enjoy more regular stories just like this, become a Yours subscriber and become part of our fun and friendly community of like-minded readers.