The UK's location means short trips to countless destinations and gorgeous European cities are made possible. From The Parthenon in Athens to the thermal baths in Budapest to the gorgeous lakes around Ljubljana - ancient ruins, historical sites and gorgeous nature are all at our doorstep: we're conveniently situated just a flight away from some of the world's most sought-after tourist spots.
There's nothing like a getaway with family or friends, to explore a new city and return feeling refreshed. As the old saying goes, "travel is the only thing you buy, which makes you richer."  And holidays don't have to break the bank, they can be done on a budget too.
We've spoken to travel journalists, bloggers and experts about their favourite European cities. Have you got everything you need? Well, get packing for a much-deserved holiday…
What are the best European cities to visit?
1). Athens, Greece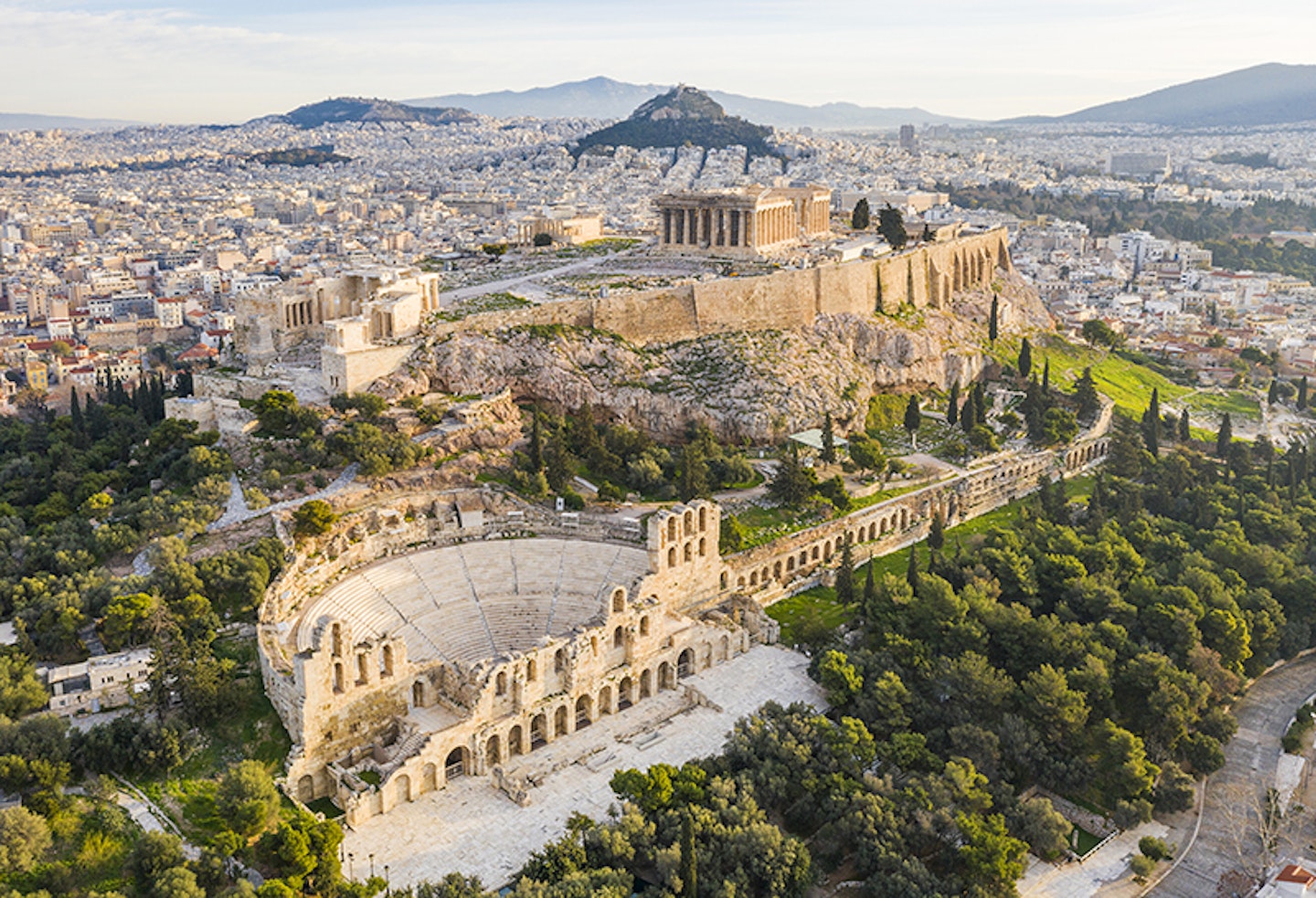 On my recent weekend break in Greece's capital, I couldn't wait to visit the iconic Acropolis, eat delicious Greek pastries and admire classic art. I checked the latter two off at Takis Bakery and The Museum of Cycladic Art, and explored more of the city's typically Athenian charm, including visiting an outdoor cinema, Cine Dexameni. The outdoor cinema season is from June to August, and there are countless others to visit, including Aegli, Thision and Zephyros.
For a beautiful view of the Acropolis, visit A for Athens Cocktail Bar & Restaurant. And for cocktails with a twist, Noel is the place: It's an inclusive spot for locals and tourists of all ages, with a beautiful decor inside that looks like an old cinema. You get a bowl of popcorn with every cocktail. For traditional Greek kebab, try Thanasis. We also did a pottery workshop at Chronohoros Art Studio and Workshop, but you need to leave a week to cook your creations, or you can pay a fee to have them posted to your home.
2). Amsterdam, The Netherlands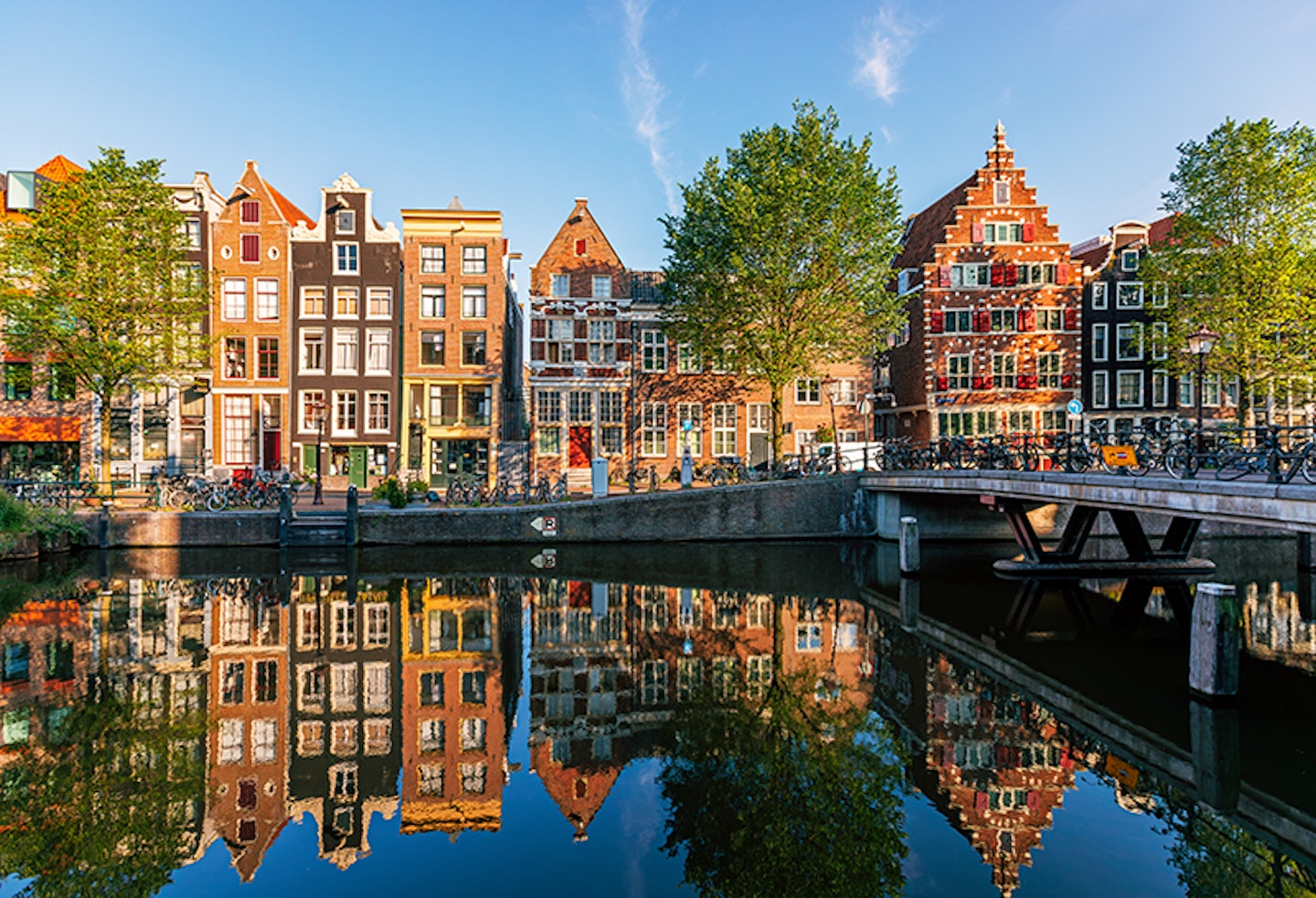 Amsterdam is an ideal city for the art and beauty appreciation lovers amongst us. Firstly, because of its artistic heritage: It's home to the Van Gogh Museum, Rembrandt's work in the Rijksmuseum and Mondrian's in the Stedelijk Museum. Secondly, its intricate canal system makes it one of the most scenic cities in Europe.
Safia Yallaoui is a Features Writer and Food Blogger. Her recent trip to Amsterdam proved it her favourite European city to visit: "The canals that run through the city make Amsterdam a beautiful and unique place to wander on foot. There's so much to see and do, like visiting the historic Anne Frank House and the Sex Museum, which was so unusual and fun!" 
And for Safia's must-eat? "My favourite food was the famous apple pie at Winkel 43."
3). Paris, France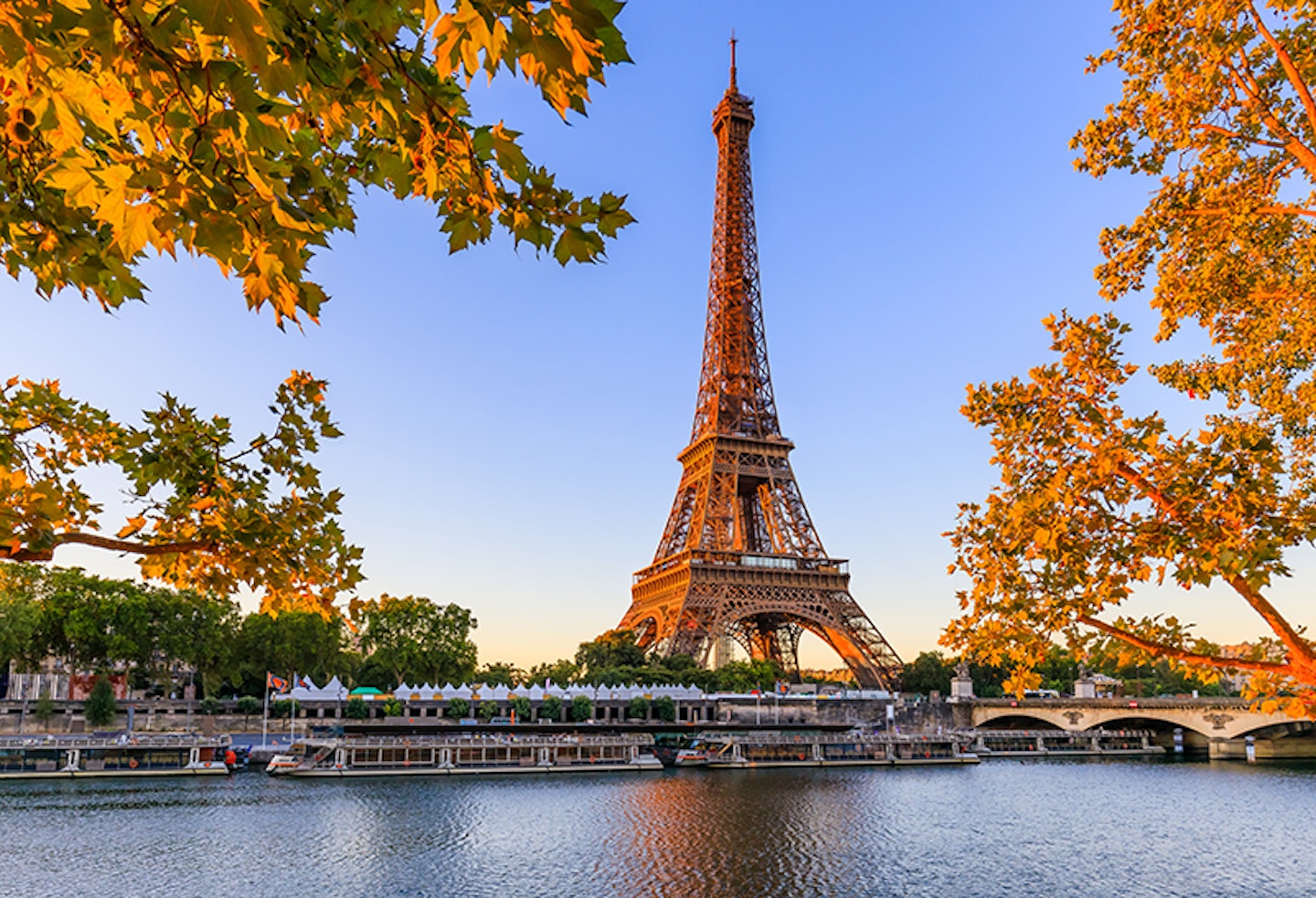 Luckily for us, the romantic city of Paris is just a train ride away from London's Kings Cross. Is there anything more picturesque than exploring the neighbourhood of Montmartre, or having a picnic at the Eiffel Tower? 
Clare Mullooly, a Features Writer who has written travel reports, tells us why Paris is her favourite European city to visit: "I love Paris because of the amazing food, stunning architecture and there being so much history to soak up! We went up the Eiffel Tower and took in some amazing views, visited Pere Lachaise cemetery and paid respect to Jim Morrison's grave, and walked around inside The Sacre Coeur."
And what about Clare's must-see spot? "My stand-out place - the Catacombs of Paris - amazing albeit eerie being up close and personal with the bones of over six million late Parisians underground."
4). Ljubljana, Slovenia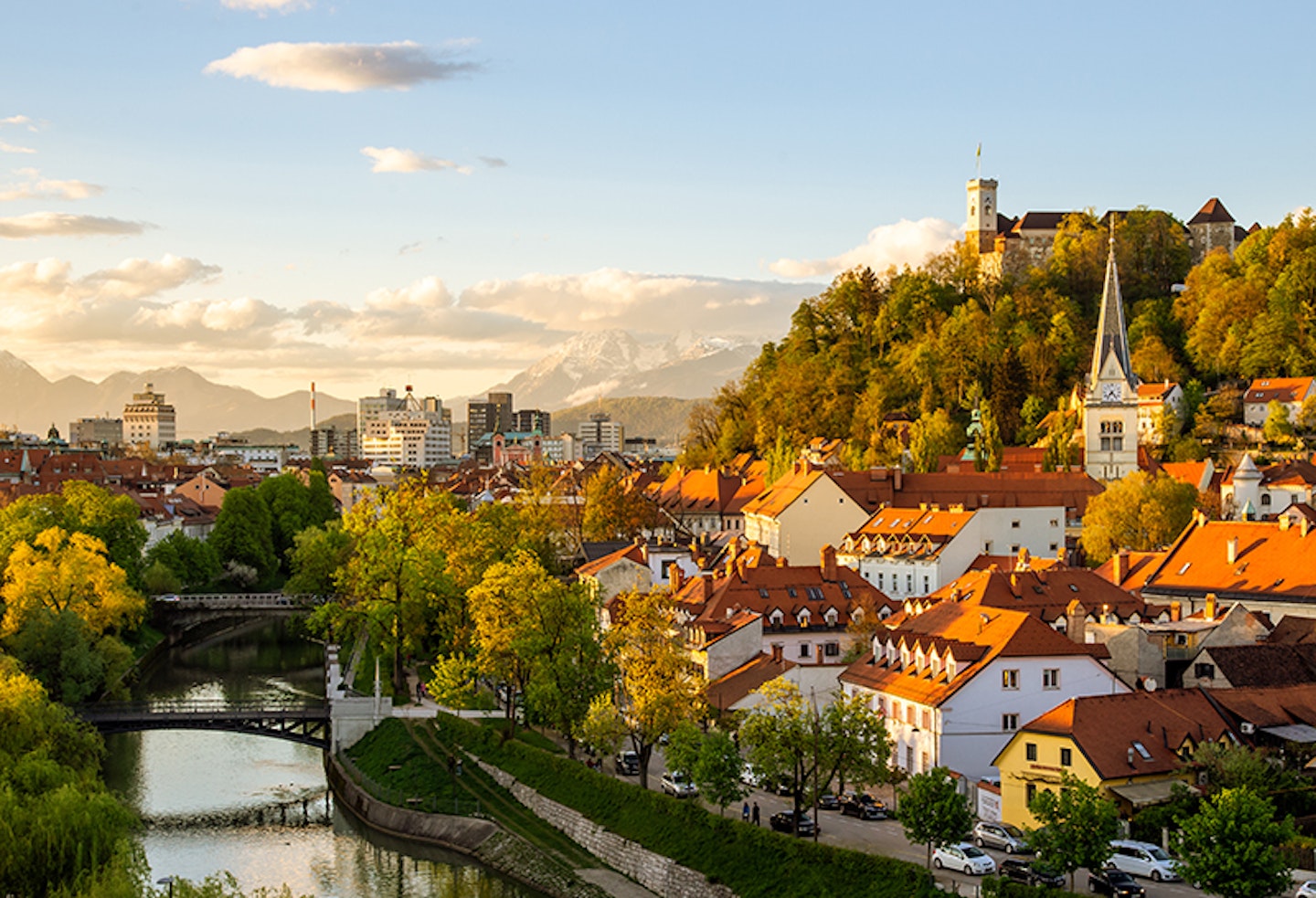 Ljubljana is one of my favourite European cities. Firstly, because the food scene is so diverse. According to their government website, it's been ranked number one among the 20 Best Green Capitals in Europe, and so there is a huge vegan and vegetarian scene to accommodate their environmentally-conscious population. I loved eating at Vegnika, Fari's and Bistro Maha. But it's not only vegetarian food this city has mastered, but traditional Slovenian at Gostilna Na Gradu, the best pizza and service at Pizzeria Foculus and for steak, Čompa. 
Secondly, you're never far from nature: Lake Bled and Lake Bohinj are between one hour to an hour-and-a-half away. You can even stay a night or two by the lakes, and enjoy peaceful nature at these gorgeous spots before returning to the hustle and bustle of the city.
5). Berlin, Germany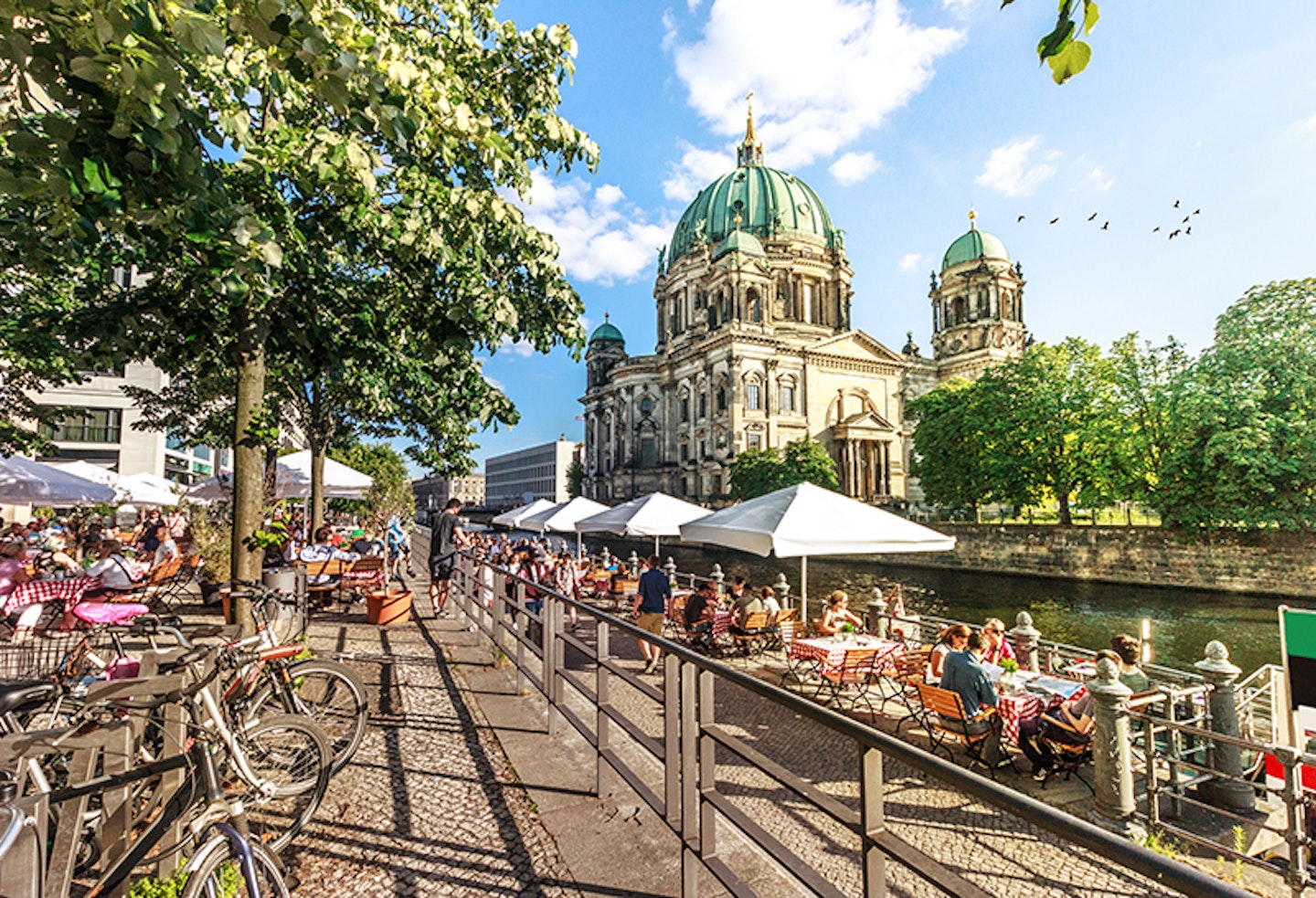 Berlin is another one of my favourite European cities, but for an entirely different reason: it's richness and diversity in historical sites. From the Brandenburg Gate and the Holocaust Memorial, to the Berlin Wal and its East Side Gallery, to Checkpoint Charlie, there is so much to soak up. I would highly recommend taking one of the city's walking tours, to get your bearings and a foundation of history.
Of course, Berlin is home to a delicious variety of German food. For currywurst - a fast food sausage dish - try Curry Baude. Founded in 1908 - Alt Berliner Wirtshaus Henne - is a landmark venue serving fried chicken with potato salad or coleslaw. 
As Germany has the highest population of Turkish people outside of Turkey, you're never far from getting authentic Turkish cuisine either. For lahmacun - often dubbed Turkish Pizza - Ornek is a great spot. Adana Grill House boasts of over 30 years of experience rotating their skewers, to serve you up the best Turkish platters.
6). Rome, Italy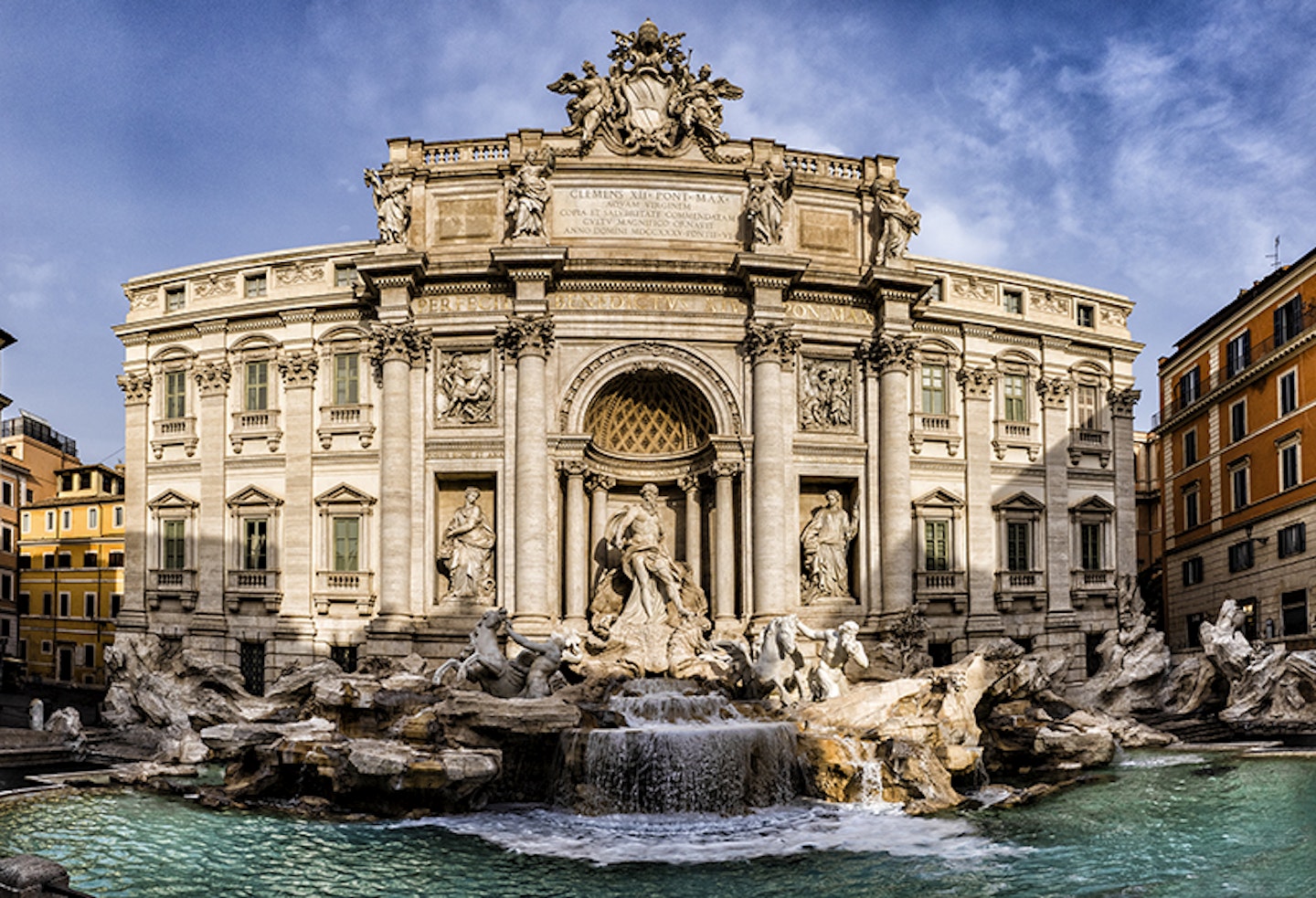 Italy's capital is a relic of ancient sites and buildings. From the Colosseum - the construction of which began sometime between 70 and 72 AD - to the 
2nd Century Castel Sant'Angelo and the 18th Century Trevi Fountain, beauty is never far from sight. 
And of course, the Italians are famous for their food. Food and Travel Writer Britt Moore says Rome is home to the best ever pasta dish she has eaten. **"**As a passionate food lover, I wholeheartedly suggest paying a visit to Roscioli when in Rome. I've indulged in pasta across Milan, Venice, Florence, and numerous other cities, but none compare to the unforgettable meal I had there — incredible Cacio e Pepe (iconic Roman pasta dish), not to mention their delectable scallops and puffed Amaranth rice... out of this world!" 
While feasting, quite literally, don't forget to feast your eyes on the Vatican Museum and the Sistine Chapel, Janiculum Hill viewing point, the Rome Opera House and the National Museums of Rome.
7). Barcelona, Spain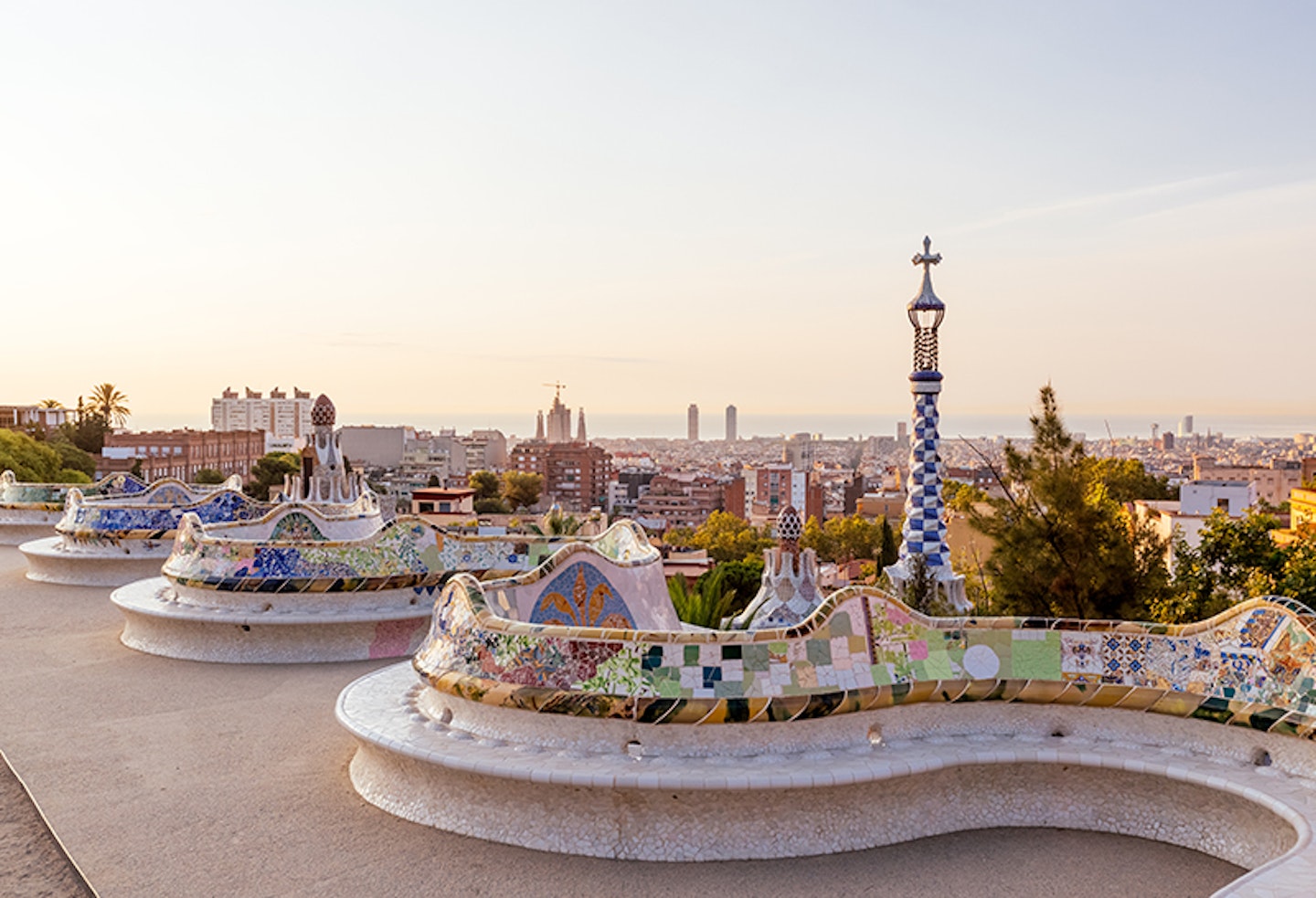 Barcelona is also up there as my favourite cities to visit - not just in Europe but around the world. I can never have enough of patatas bravas, drinking cheap beers in cute town squares and gazing at its incredible architecture. Plus, the weather is glorious, making Barcelona the top European city to visit in October, because the sun is still shining and it's out of tourist's peak season. 
Of course, the city is famous for its many sites influenced by Catalan architect Antoni Gaudi. My must-sees are the Sagrada Familia, Casa Batllo and Park Güell. For delicious tapas, try Bar Calders**,** if you're in the market for incredible sandwiches, visit Bar Mendizábal. 
Make sure you take some time to head up the Montjuïc hill, for incredible views as well the Joan Miró Foundation, the Archaeology Museum and the National Art Museum of Catalonia. Here you can explore  the Olympic Ring, parks and gardens.
8). Oslo, Norway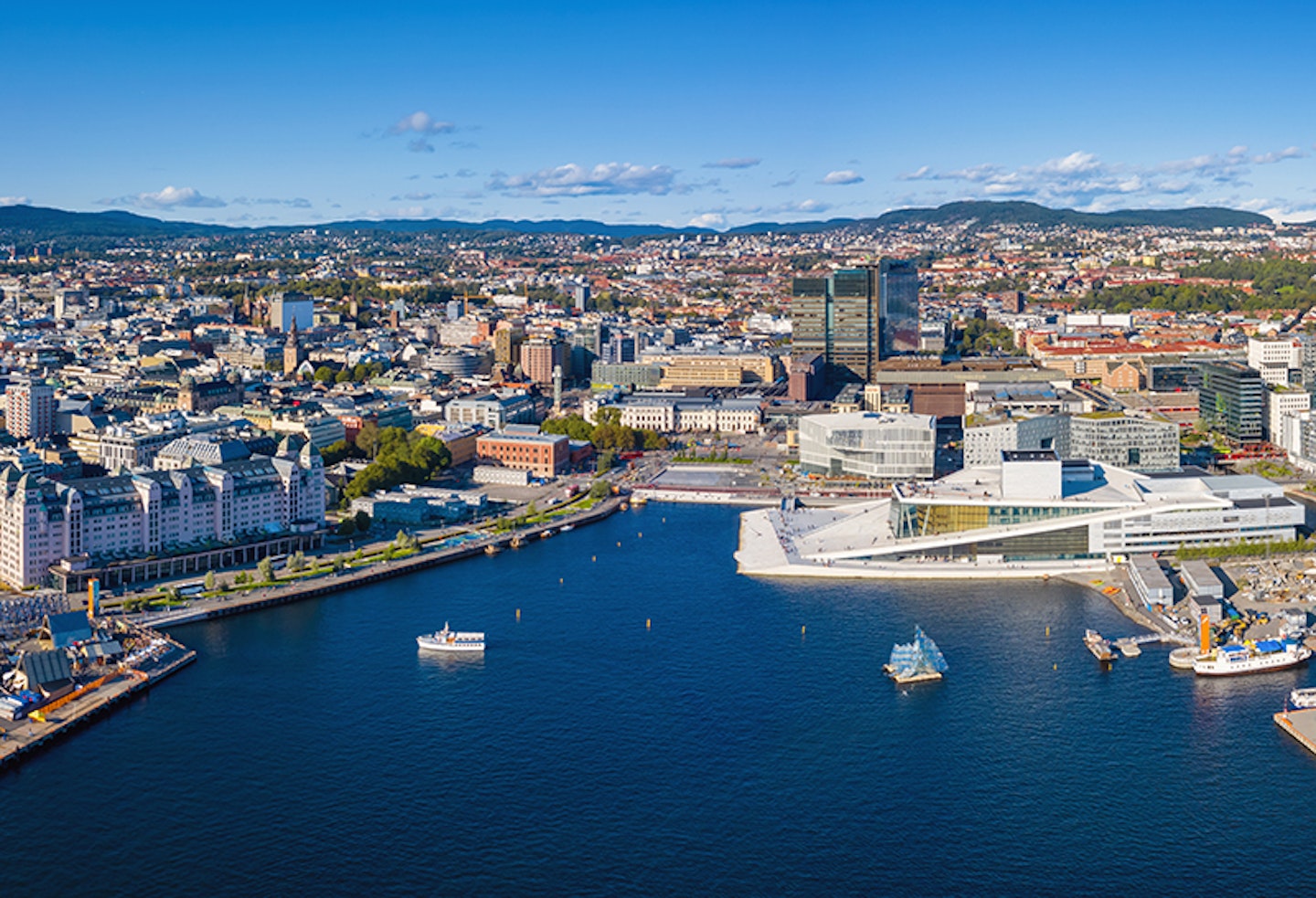 Norway's capital is famous for its nature, Maritime Museum and Viking history. Although it offers something for tourists all year round - if your trip is particularly focused on the great outdoors - between March and October is the best time to visit.
Explore the Oslo fjord - the long, deep, narrow body of water that reaches far inland. Here, you can open water swim, hike or island hop via ferry to reach the main island, Hovedøya, with its beaches, forests and monastery ruins.  
However, if you're more of a foodie, several of Oslo's restaurants offer special Christmas menus in November and December so it's a great place to visit at Christmas. The two most common dishes Norwegians eat on Christmas eve are "ribbe" - pork belly served with "surkål" (sour cabbage), potatoes and brown sauce and "pinnekjøtt," salted and dried lamb ribs, served with potatoes and puree. You can try these at the likes of Lorry, Stortorvets Gjæstgiveriand Gamle Raadhus.
Travel expert, Michaela Sawyer, Operations Director at Ultimate Kilimanjaro says Oslo is one of her favourite cities to visit in Europe, as she loves its combination of past and present. 
For something old? "The Akershus Fortress dates back to the 1200s," Michaela says. "The massive mediaeval castle represents the beauty and the perils of Norway's culture. The large stone walls are reminiscent of a time that once was." 
And what about Oslo's contemporary feel? "Scandinavia is known for its modern art.  The Astrup Fearnley Museum is home to artwork that is minimalist, colourful and expressive, all while reflecting the trends of Scandinavian society."
9). Budapest, Hungary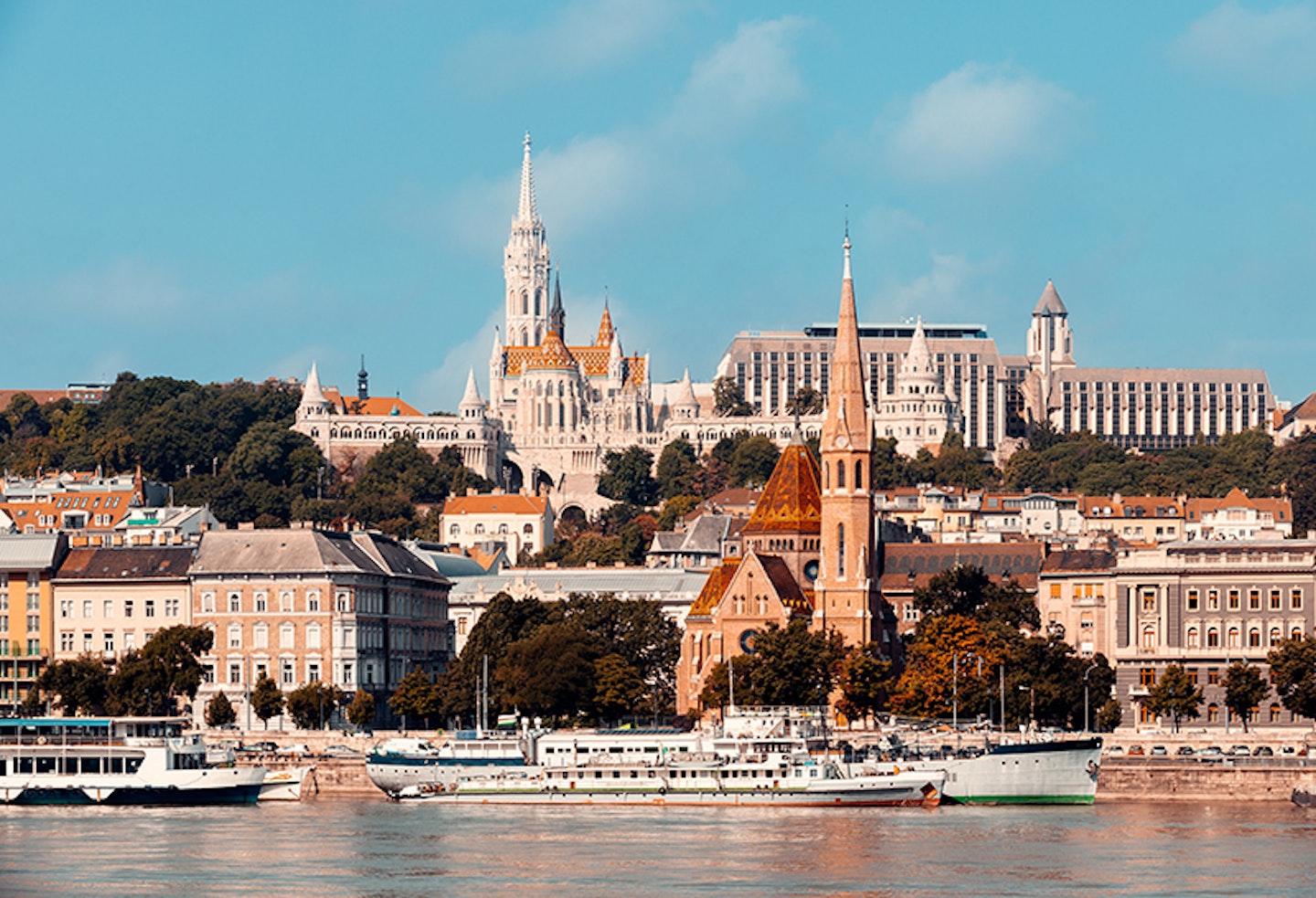 You might be wondering what the best European city to visit in December is. Hungary's capital boasts gorgeous twinkly lights, Christmas markets and the winter tram. That's right, even the public transport in Budapest wears Christmas lights. You can ride the festive streetcar from early December until late January.
Donna Smiley is a Features Writer who has written travel reports on Aruba and Greece for work, but on her recent trip to Budapest, the city bisected by the River Danube stole her heart. "Budapest is one of Europe's most underrated cities. It's very affordable; it has an abundance of trendy cafes and restaurants offering a huge variety of delicious food and the nightlife is second to none. Ruin bars are a cornerstone of Budapest's nightlife - they're  quite literally hijacked ruins – abandoned warehouses, empty parking lots, historic buildings primarily located in the Jewish District."
And what about Donna's must-see spot? "After a few too many wines, a great way to recover is to visit Szechenyi Baths, one of the best and largest spa baths in Europe with its 15 indoor baths and 3 grand outdoor pools located in a historical building."
10). Copenhagen, Denmark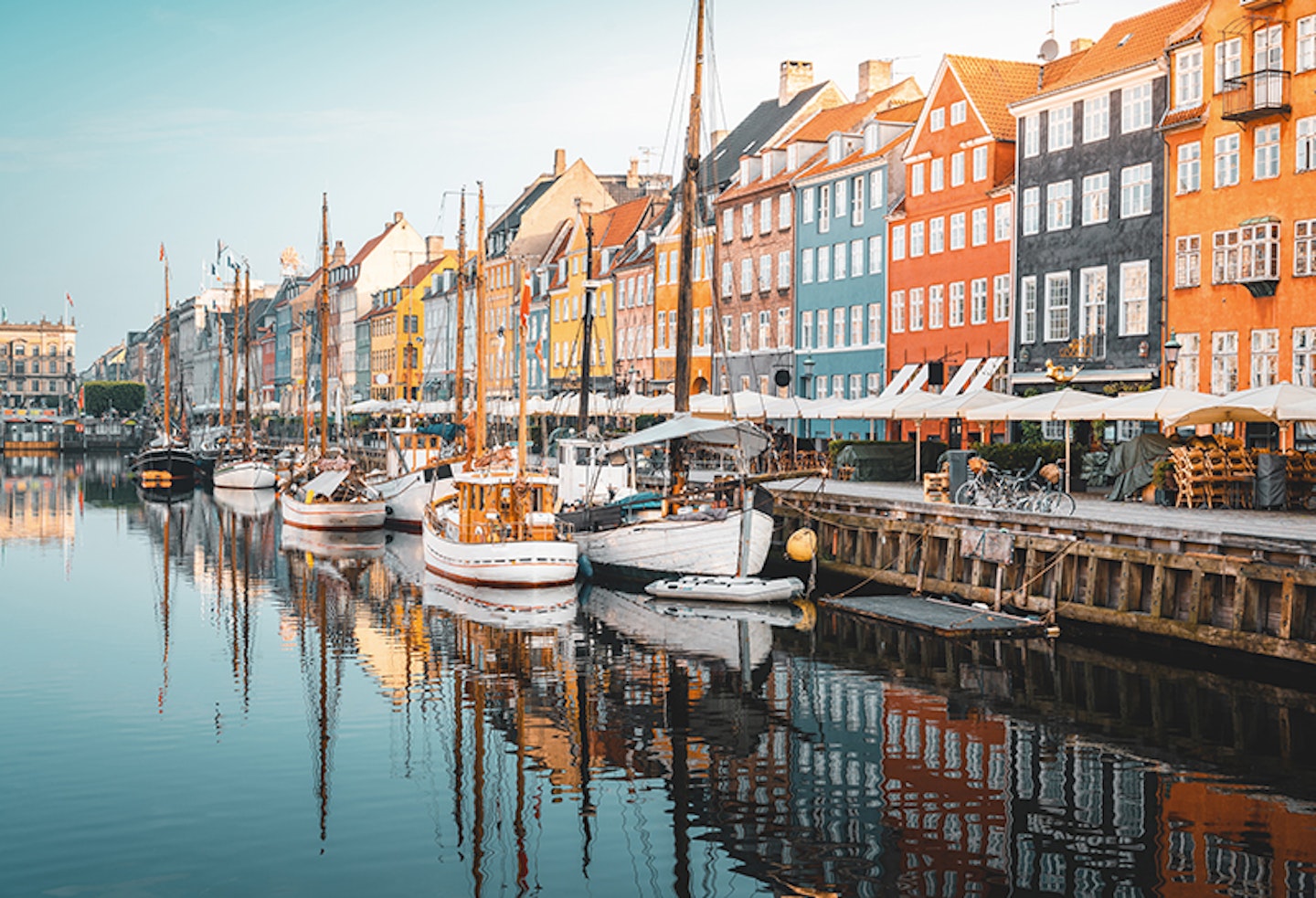 Denmark is famous for its cycle friendly transport, making it a perfect destination for bike lovers. And some of the most iconic and typically-Copenhagen scenes can be found at Nyhavn, a 17th century harbour. Surrounded by the colourful town houses and wooden ships, you'll feel like you've stepped into a postcard.
My favourite way to get around Copenhagen is my bike, and the designated cycle lines make it feel extra safe. You could grab something to eat at Meatpacking District, a revitalised industrial area with a buzzing dining scene. And, if pampering is your thing, why not try CopenHot, a hot tub spa perched on the water, in the Nordhavn neighbourhood. 
If travelling with little ones, there's plenty of family fun to be had at Tivoli Gardens, the city's amusement park. But if you're wanting a calmer, slower day, take a stroll in the city's botanical gardens, which homes more than 13,000 plant species.
11). Lisbon, Portugal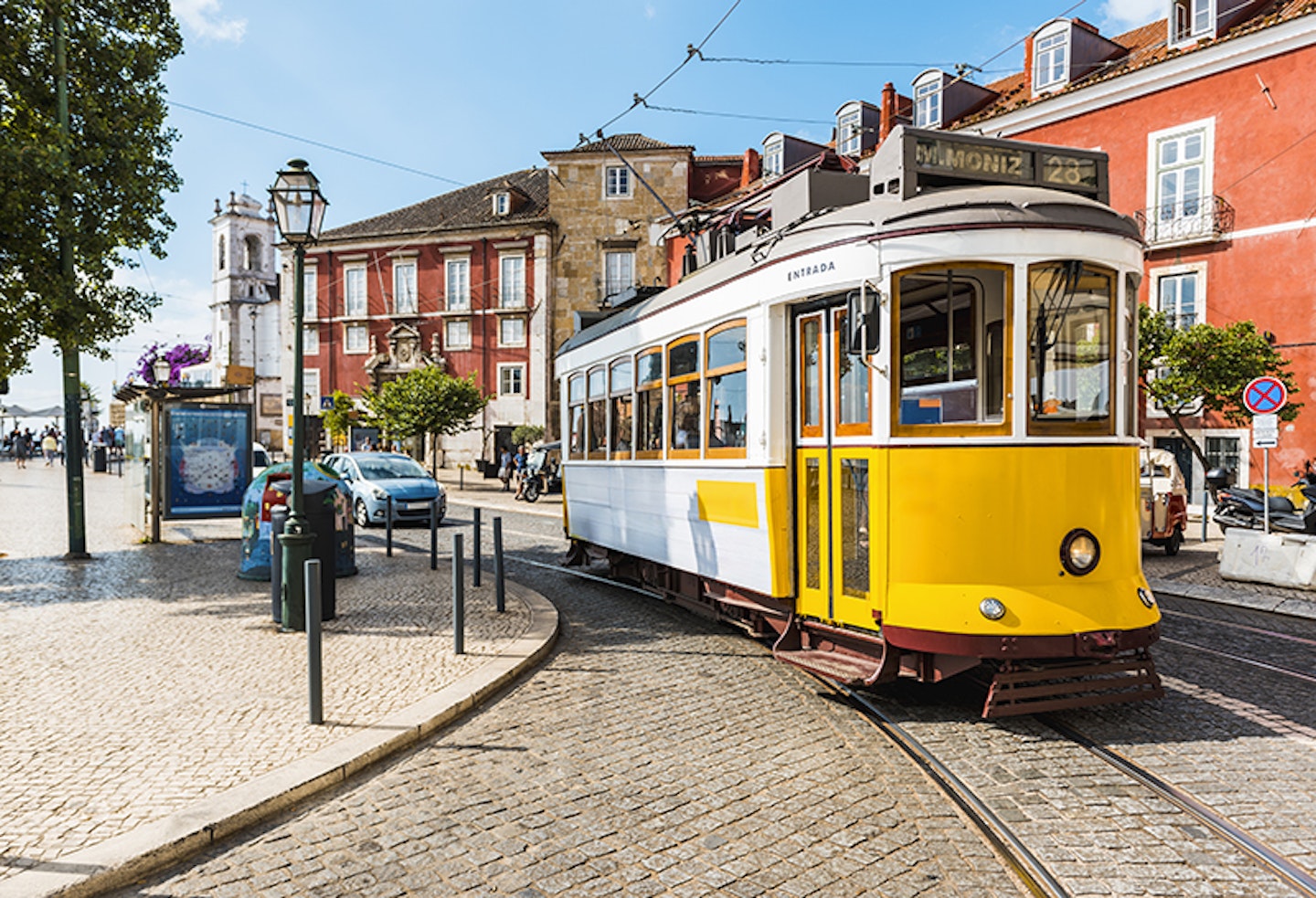 When you think of Lisbon, it's beautiful tiles, pastel de natas, steep streets, pretty trams, fresh fish and outstanding viewing points. But where are the best spots to seek these out in Portugal's capital? 
Lena Blacker is a Features Writer who loves visiting Lisbon so much, she's been four times: "I believe Lisbon has everything, because you have the vibrant city - yet you're right by the coast and never far from an outstanding view." 
"One of my favourite food spots is Time Out Market which has loads of different, independent pop-ups, it's got a real up-market feel. I also love A Taberna de Ruas Das Flores and Damas. For the famous pastel de natas, take a trip to Pastéis de Belém. You won't regret it." 
And Lena's must-see viewing spot? "São Jorge Castle offers some of the best views of the city."
12). Istanbul, Turkey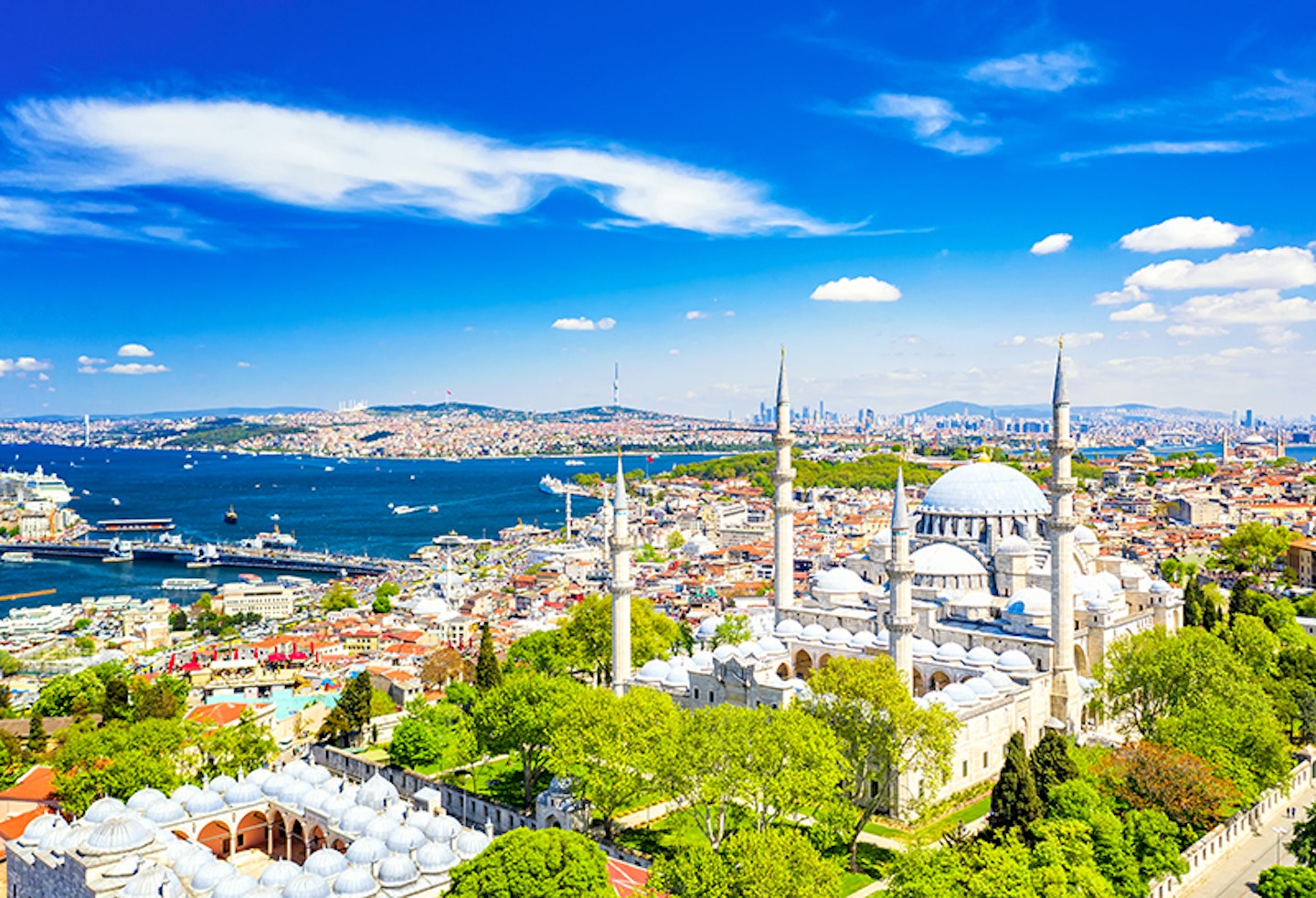 Turkey's capital has something to offer all-year round, but if you're wanting to take full advantage of a hammam - such as the Kilic Ali Pasa Hamami - you're better off avoiding the hotter months, as it may feel like a cosier vibe at a milder climate. 
Istanbul is also famous for its architecture, from the 6th century Hagia Sophia to the 17th century Blue Mosque, there is something to marvel at every corner. Travel Journalist, La Carmina was taken by her favourite site. "I was particularly enthralled by the Basilica Cistern, an ancient underground water supply known as the Sunken Palace, filled with the ruins of Roman carvings."
Don't forget to put your bartering hat on for a trip to one the world's oldest and largest covered markets, the Grand Bazaar and Feriköy Flea Market and Bazaar. 
Of course, a trip to Turkey wouldn't be the same without enjoying the food. Since 1966, Kiyi has been serving up seafood. Mahir Lokantasi offers stuffed fried vegetables, meat-stuffed bulgur balls and lamb shank. Meanwhile, the spot in town for a Turkish pizza, otherwise known as lahmajun is Tatbak. And where does Travel Journalist La recommend for food? "I indulged in a memorable brunch at Ciragan Palace, which offered hundreds of food stations and had an entire room dedicated to desserts!"
13). Stockholm, Sweden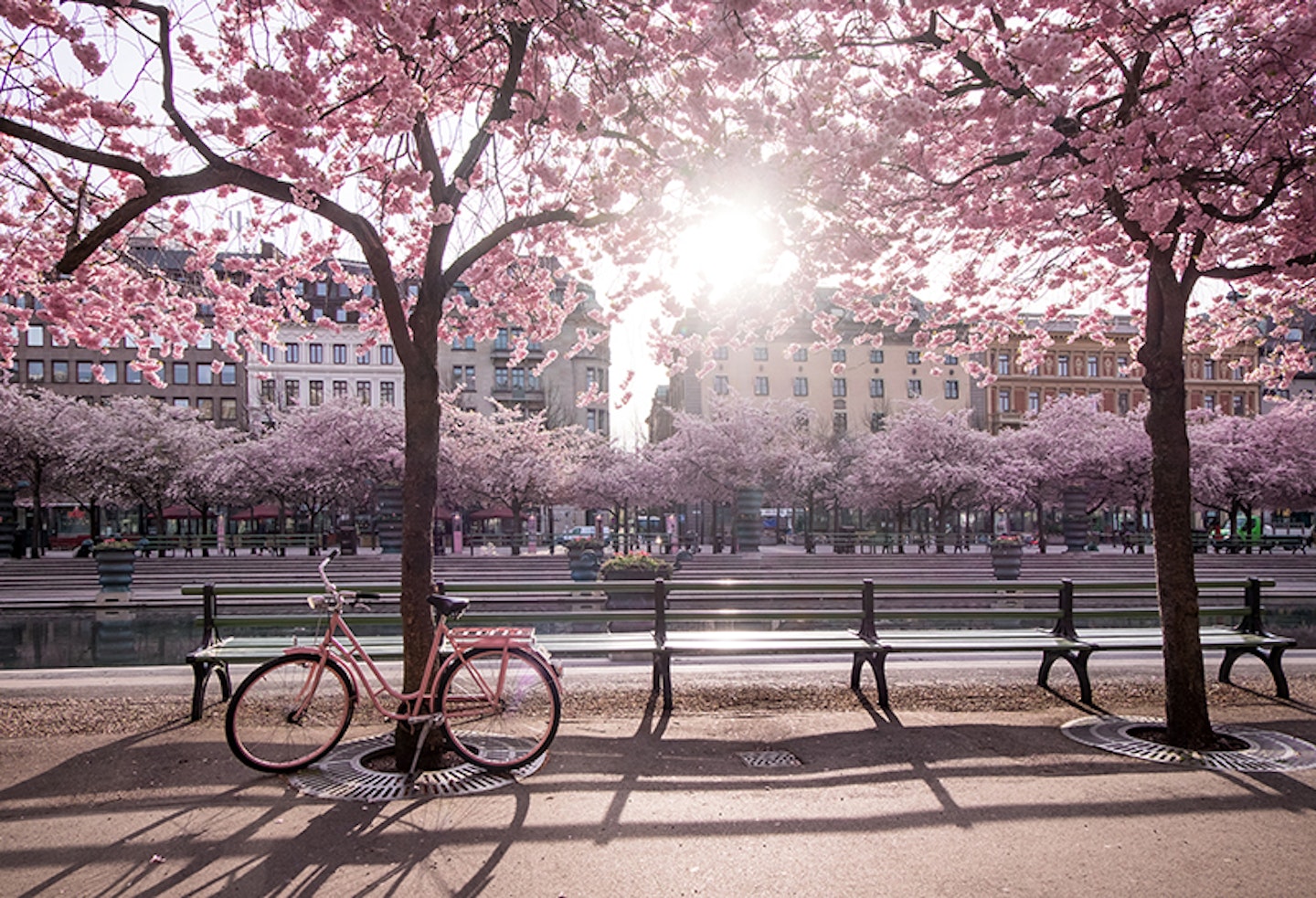 Sweden's capital brings to mind walks along cobblestone streets, colourful town houses and super-traditional meatballs. But the city has even more to offer. It's built on fourteen islands, at the point where Lake Mälaren flows into the Baltic Sea, meaning a gorgeous view of winding water is never far away.
The city's metro is famous for its art, with visitors even calling it "the world's longest art gallery," as most stations feature murals, sculptures or installations. Plus, the city is home to three UNESCO world heritage sites, including Drottningholm Palace and grounds, the Viking Age sites at Birka and Hovgården, and the woodland cemetery Skogskyrkogården. 
Paula Costas is a Features Writer, who was won over after visiting this charming city.  "Stockholm is the perfect destination for a weekend of history, culture, fabulous bars and last but not least, all things ABBA! The charming old town, Gamla Stan, is so beautifully built, but I highly recommend Skansen Open Air Museum for a walk back in time to old world Sweden." 
And for ABBA mega-fan Paula's must-see place? "The highlight of my trip was ABBA The Museum, an interactive space home to the band's costumes and memorabilia, where I was certainly having the time of my life!"
14). Split, Croatia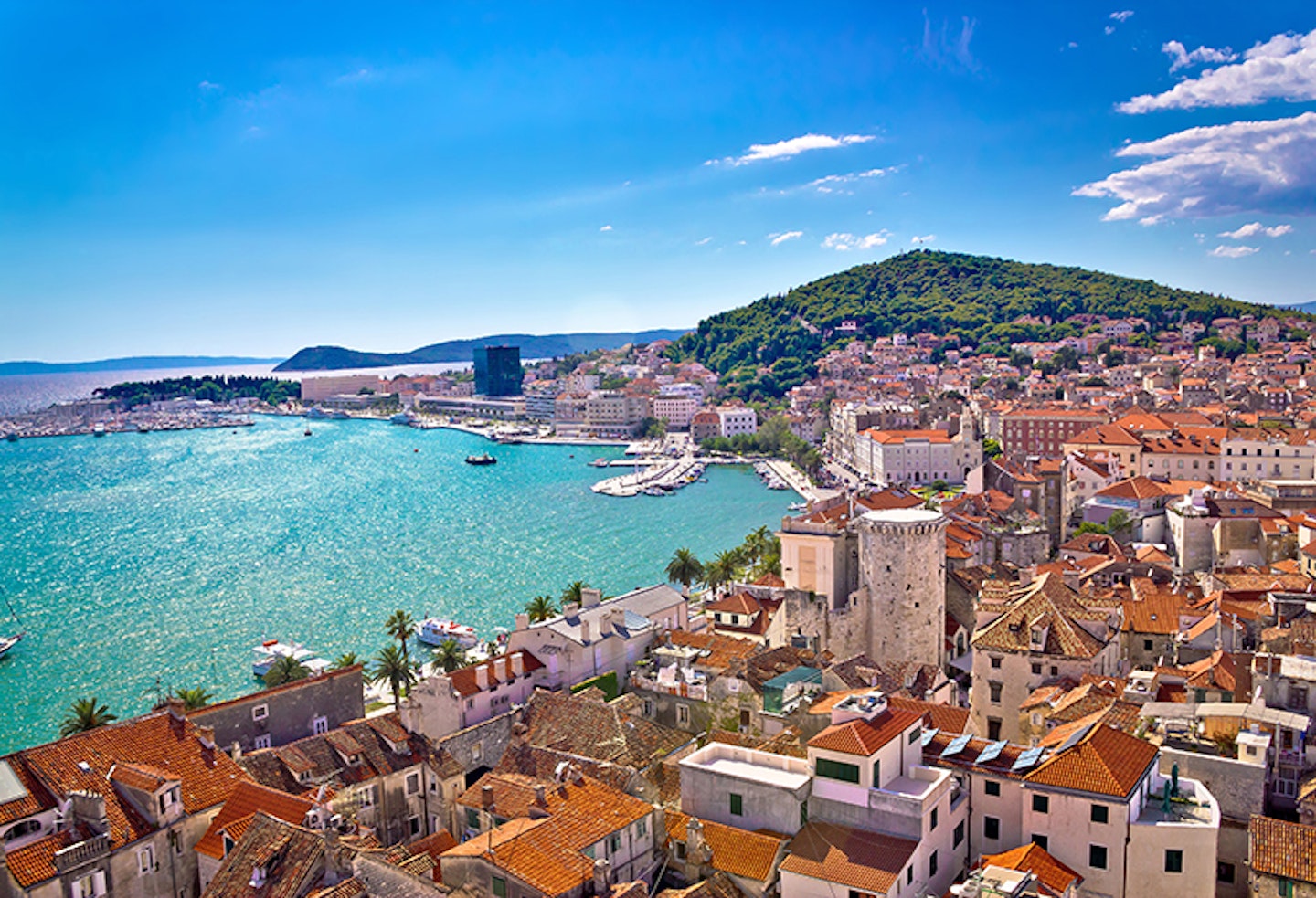 For a city break with a sprinkle of sunbathing, Split is the perfect combination of hustle and bustle metropolis, partnered with some lazy beach-time lounging. The best time to visit are the shoulder seasons, between May and June or September to October, as the weather is ideal, and accommodation and flight chapter than during the school holidays. Visit in spring for dazzling displays of cherry blossom.
In the day's heat, there are many beaches to explore. For the closest to town, visit Bačvice beach, with Ovčice beach tucked right around the corner. Firule Beach is the most family friendly and a bit further afield. If you're chasing down the most picturesque, head to Kašjuni Beach, for that postcard image of clear blue water. In the evening, enjoy fresh fish at Konoba Matejuska or Konoba Nikola. 
It's easy to soak up culture in this city. There's the Museum of Fine Arts, a converted hospital first opened in 1931, and Fotoklub Split, an art gallery hosting amateur and professional photography. Game of Thrones fans will know Croatia is home to many of its filming destinations. In Split, you can visit the location of Meereen slaves' revenge, the Missandei bathing and battle for Meereen scenes. Finally, catch a football match for local team Hajduk Split football club at the Poljud stadium.
15). Vienna, Austria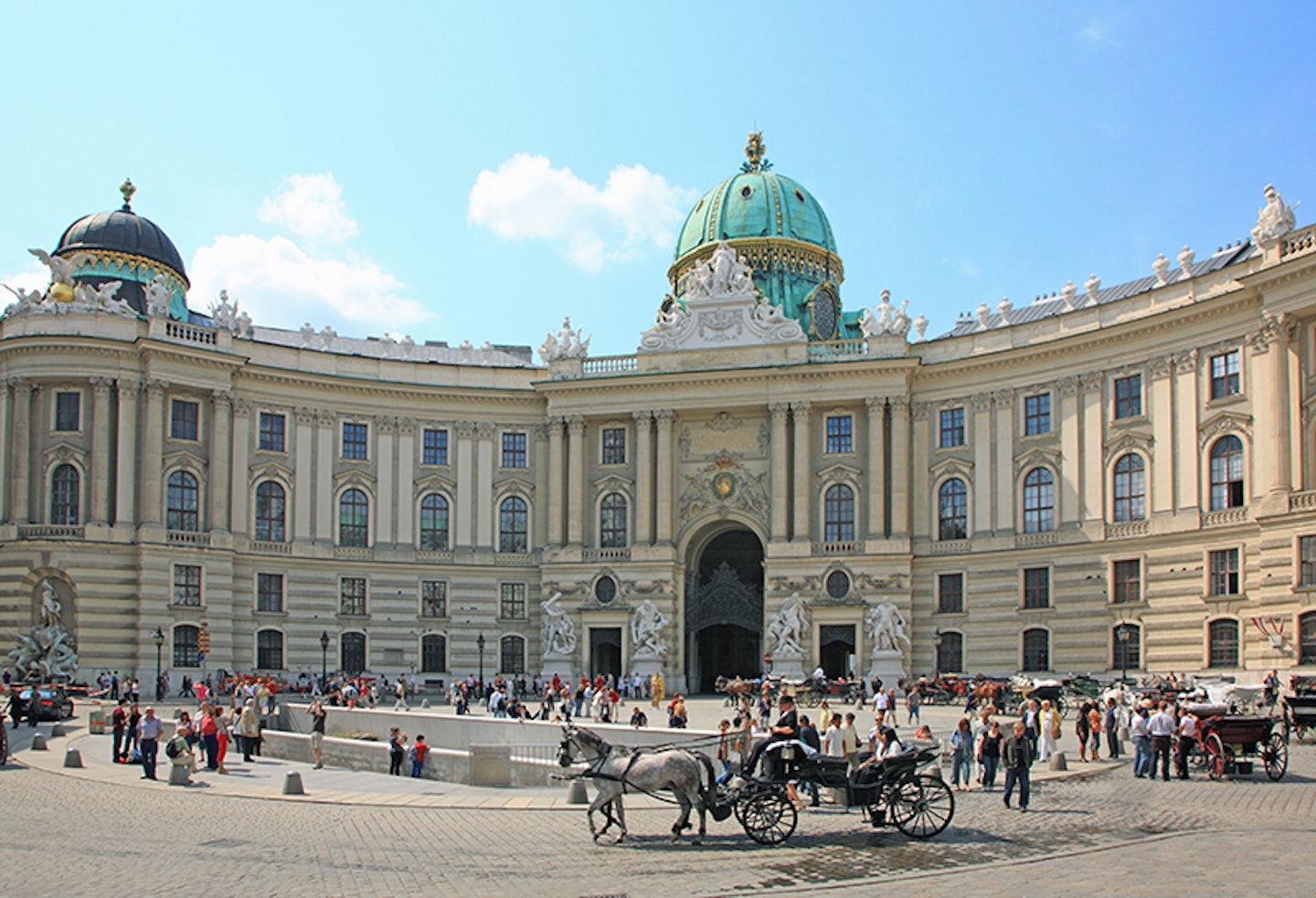 Austria's capital has an important musical and cultural history. Here, famous classical musicians such as Beethoven and Mozart mastered their craft, Austrian painter Gustav Klimt founded the Vienna Secession movement - against traditional art styles - and Sigmund Freud studied philosophy and zoology at the University of Vienna. 
You can visit the Beethoven Museum, the Mozart Museum, the Sigmund Freud Museum and feast upon Klmit's famous painting, The Kiss, at the Belvedere Museum 
And if this doesn't pique your interest, beneath Vienna's high-brow legacy is a fun, picturesque and modern hub, where the craft beer scene booms and coffee houses litter every corner. 
Journalist and Travel Writer Linda Aitchison has been to Vienna three times to write features. "My favourite thing is to simply grab a coffee and sachertorte - a typically-Austrian chocolate cake, at the sumptuous Café Central on the corner of Herrengasse and Strauchgasse, and either read or watch the world go by."  
"I also love walking to Prater amusement park and going on the 19th century ferris wheel, famed for being a place for generations of marriage proposals," Linda says. "But my absolute must see place is an exquisite private concert at the Lobkowicz Palace – where Beethoven conducted an orchestra several times."
16). Bruges, Belgium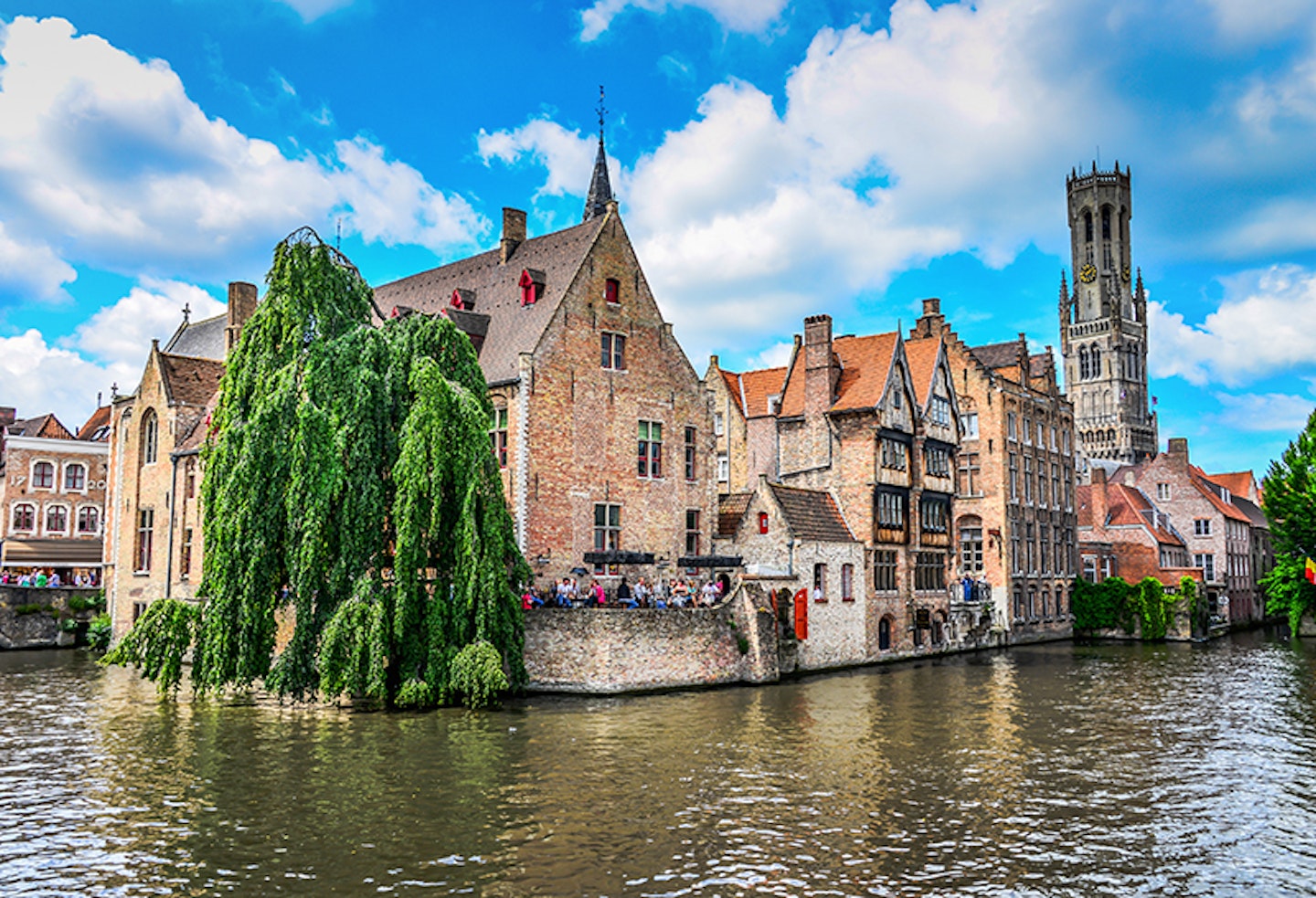 It's the city famous for chocolate, waffles, pom frites and mussels. What else could a woman ask for? 
Travel Blogger and Illustrator Sophie Hicke says: "I loved exploring Brugge for five days with a group of friends. We were most excited to try the fries they're famous for - and we struck gold at 't Brugsch Friethuys. Second on the agenda was trying the chocolate: we found our second home at a chocolatier called Home Sweet Home. It was amazingly delicious!" 
There is also art and music  flowing out of this quant city, including the Salvador Dali Museum, the Groeninge Museum - which provides an overview of Belgian visual art - and harp concerts by Luc Vanlaere. And some amazing buildings to check out, including a Roman Catholic church - the Basilica of the Holy Blood - known for having a phial said to carry a cloth soaked in Jesus' blood. And UNESCO World Heritage Site, The Belfry Tower, which features a 366-step ascent to the top. 
For fun, quirky ways to see the city in a different light, you can take a boat ride from the canal, to see it by water. Then, visit 2be Beer Wall - a terrace and museum - for Belgian beers and an amazing view from high above.
17). Seville, Spain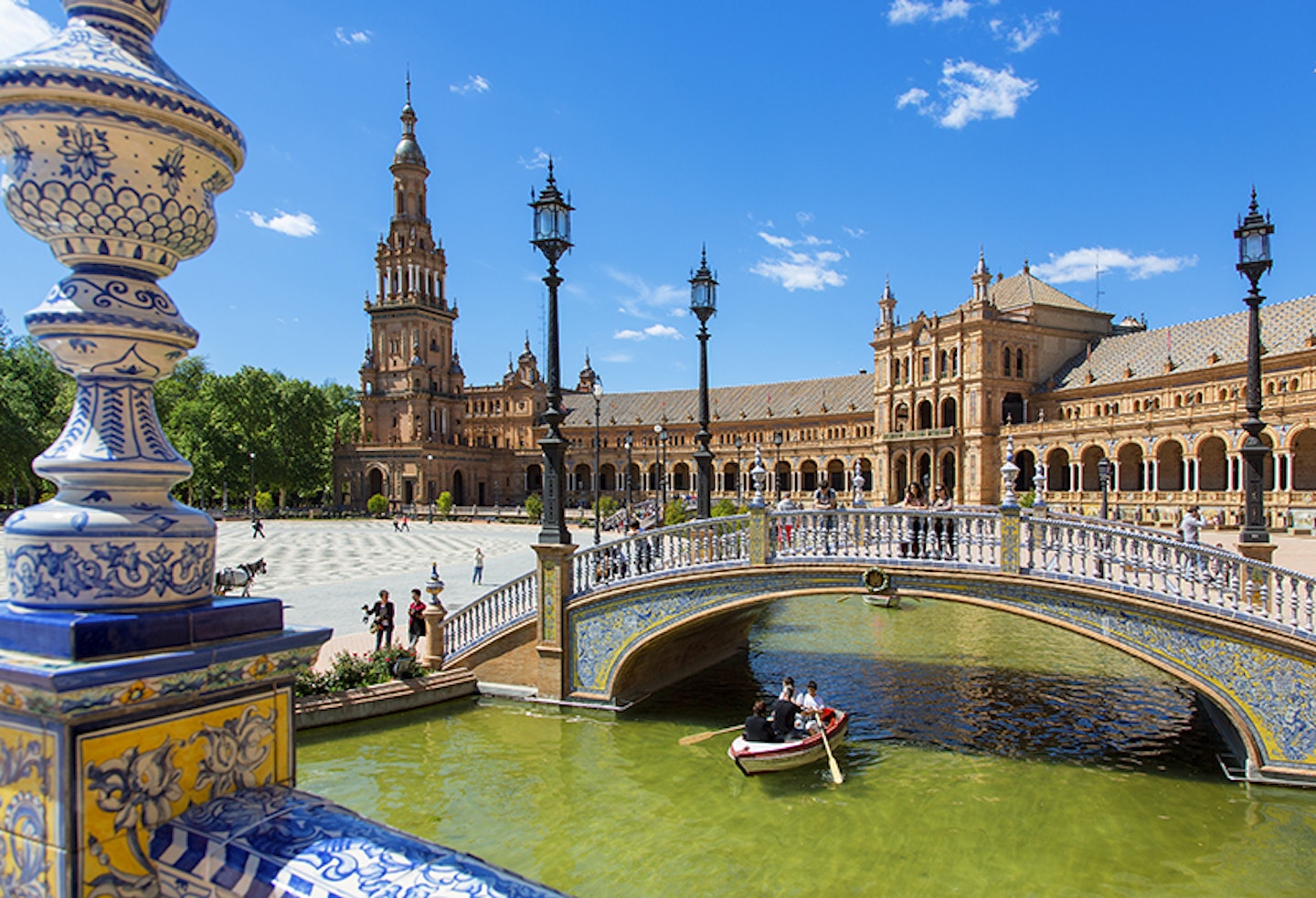 You might be wondering what the best city to visit in winter for some sun is, and Seville is certainly it. Southern Spain can get extremely hot and the high season in Seville can become overcrowded with tourists, however February and November offer a mild winter. Plus, it's certainly a cheaper time to visit. 
An absolute must-see is the Alcázar Palace. Seville was the capital of Muslim Spain during the rule of the moors between the 8th and 15th centuries and therefore it still has the vestiges of this period, in food, culture and architecture. The site of the Alcázar was originally a fortress built during this period, but it was later used by Castilian Christians to build a palace for King Peter of Castile, creating a stunning fusion of both periods. 
The city has over 3,000 tapas bars, which can be quite overwhelming to navigate, but food bloggers who have lived in the city mention Eslava, Bar Dos de Mayo, La Cacharrería and La Azotea to name a few. Some of Seville's most famous dishes include espinacas con garbanzos - (spinach with chickpeas) a dish influenced by Seville's moorish history, as well as Iberian ham and salmorejo, a cold tomato soup. 
Cruzcampo is a beer founded in Seville in 1904, and you still order it around the city. It was produced to retain its flavour, even with kept in subzero temperatures, because the tap is frozen to ensure ice cold beer is served, even in the 40 degree Spanish sun. 
Be sure to explore the oldest part of the city, on the left bank of the Guadalquivir River. It's a maze of twisting streets and Moorish style houses.
18). York, England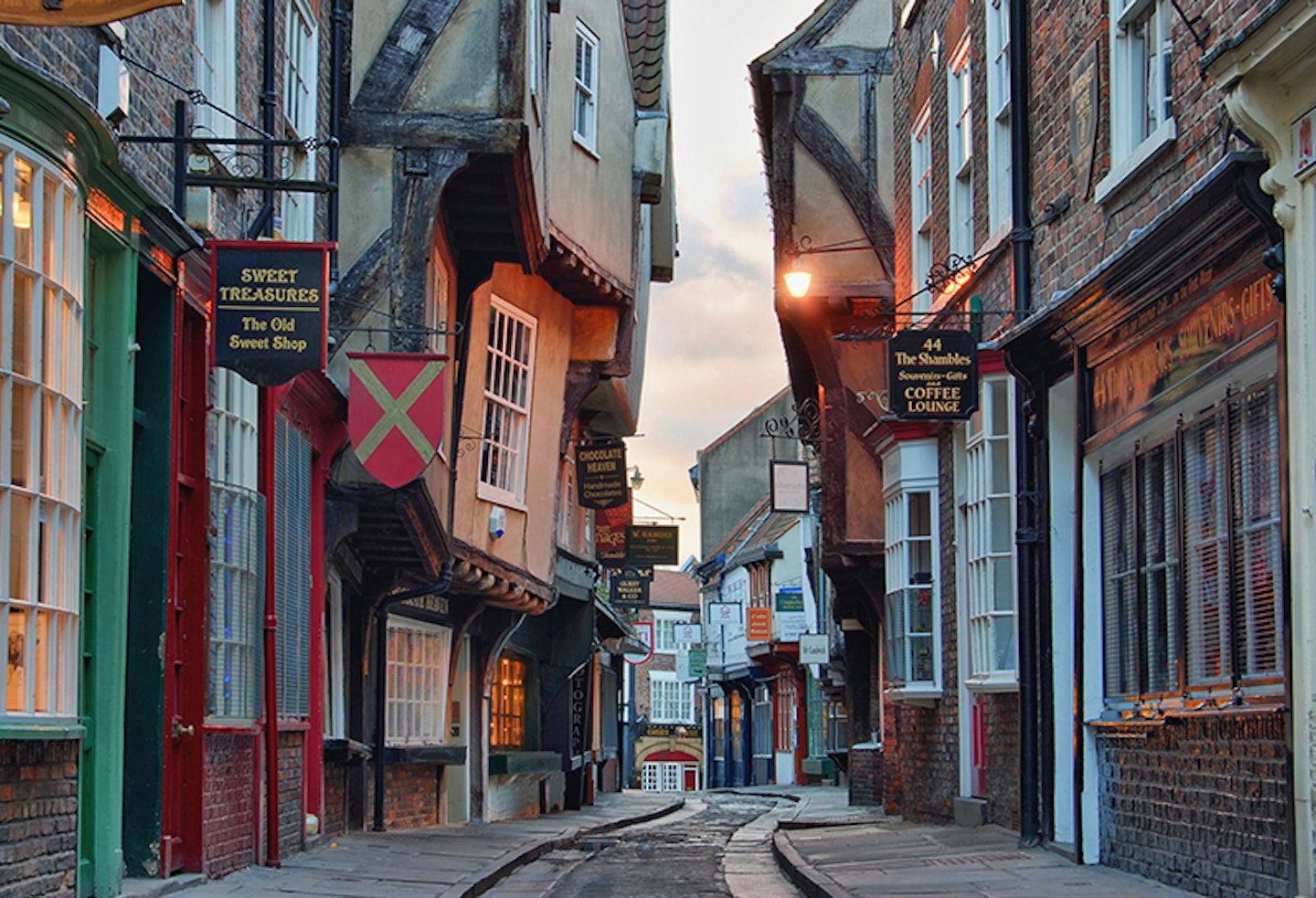 While not strictly in Europe, as some people may not be able to go abroad for a variety of reasons, our expert travel journalists wanted to shine a light on a city closer to home. 
Asha Mehta is a Senior Features Writer, who has written travel features on York and hails it as one of her favourite cities. "I love the narrow, twisting lanes, called the shambles, and the fact there is history and character around every corner," she says, "It's got charming tea rooms, thrilling ghost walks and York's Chocolate Story, where we decorated chocolate!"  
York is steeped in history. It was founded by the Romans, and so The Yorkshire Museum has one of the best collections of Roman objects in the UK. The invasion of the Vikings in 866AD might seem like a far-off, distant past, but you can travel in time to see what life was like, at the Jorvik Viking Centre. 
If you're travelling with little Potterheads, visit The Shop That Must Not Be Named for wands,  maps and butterbear candy. It's got everything a little witch or wizard could ever want. You'll feel like you've stepped into Diagon Alley. And to keep them on this magical path, you'll feel like you've stepped into a potions class at Hogwarts once you see The Potions Cauldron and their Cauldron Experience, only available in York! 
Lastly, don't forget to treat yourself to some afternoon tea at the Parlor Made Cafe and Scone House.
19). Geneva, Switzerland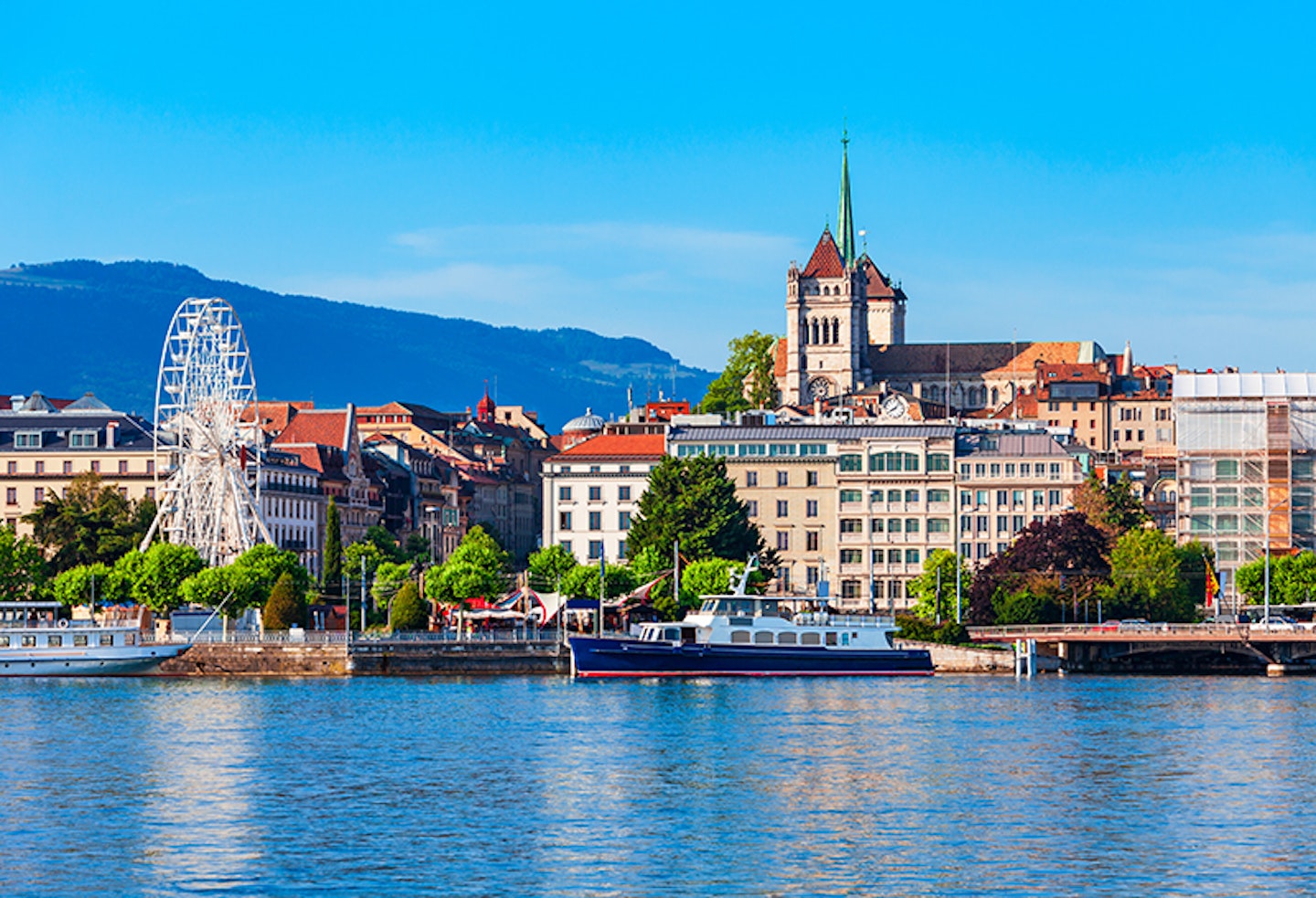 Switzerland's second-largest city might be trumped by Zurich in population, but its charm and beauty cannot be measured. Situated at the southern tip of Lake Geneva, the city is perfectly positioned for incredible views. From one direction, you'll see a gorgeous expanse of water and from the other, you'll gaze upon the Jura mountain range, and all this just an hour-and-a-half flight away from the UK. It's a perfect place for nature lovers to visit in summer, as you can take a swim and read a book at Geneva's public baths, Bains des Pâquis. 
Sandwiched in all this nature are the city's artsy and sleek offerings. The bohemian districts of Carouge boasts of galleries, cafes and quirky boutiques. Here, visit Cinema Bio, a picture house dating back to 1912, and catch an independent movie, opera or concert. One Thursday a month, they host a movie night for seniors.
And if you're on a trip with children or grandchildren who are into music, a local 
music school, AMR, hosts regular live jazz events and workshops. And if you're young ones who are science lovers, visit the CERN - the European Organization for Nuclear Research - one of the world's largest centres for scientific research.
Don't forget to check out some of the city's most famous sights, including the Jet d'Eau water fountain, explore the chocolate trail and visit the Red Cross Museum, as Geneva is home to the humanitarian organisations headquarters.
20. Prague, Czech Republic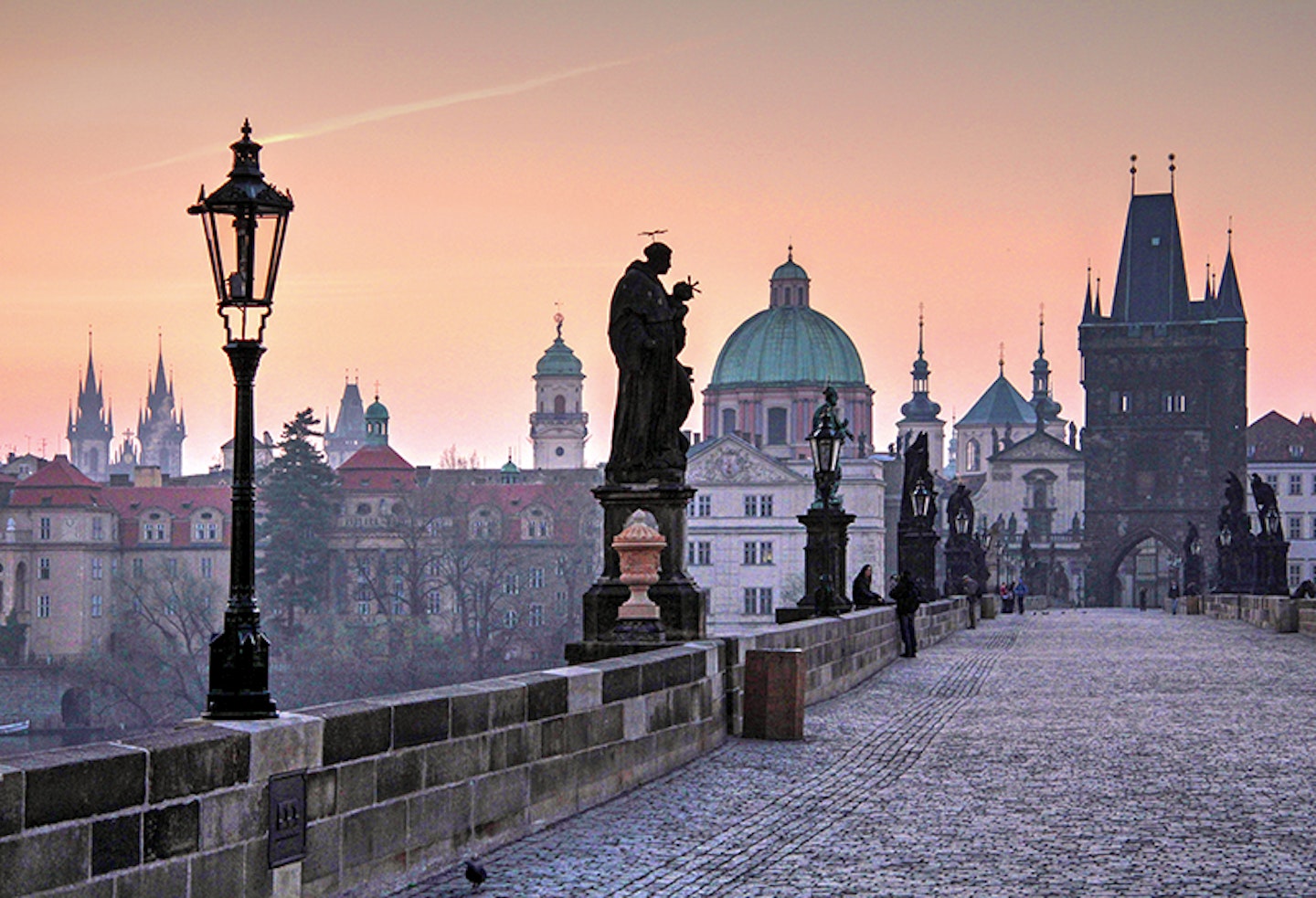 Prague is often dubbed the "city of one hundred spires" after comments made by the 19th century mathematician, Bernard Bolzano, about its quantity of cathedrals. However, whether he was actually adding them all up remains to be seen, as his counting was a little off. Prague actually boasts between 500 and 1,000 spires.
Prague's iconic cathedrals litter the city. Travel Journalist, La Carmina, likes to seek out art on her trips. "I was mesmerised by the 14th century Gothic Cathedral of St Vitus, which has rainbow stained glass panes and holds the tombs of Bohemian kings."  
"I also loved scratching my head over Czech sculptor David Cerny's bizarre large-scale works, such as asurrealist crawling baby and a giant rotating head of Franz Kafka," La says. 
The Charles Bridge and Prague Castle are must-sees, as well as exploring the city's old town. These cobblestoned streets include some of the city's famous landmarks. 
For food typically from the Czech Republic, try Kantýna. The restaurant is joint with a butchers, which you have to walk through to get to an airy beerhall. The menu rotates, depending on what the butchers bring the chefs, but from the pictures, everything on the menu looks good. And for a Czech bakery, Eksa offers Chlebičky (the country's famous open sandwiches). 
And what about La's slightly-off-the-grid suggestion? "Prague's handcrafted absinthe is also beyond compare; visit a specialty bar to try local brands, as well as absinthe ice cream."
Elena Angelides is a freelance journalist who has written across a broad range of subjects, with articles published by National Geographic, The Guardian, VICE, Refinery29, iNews, Reader's Digest, GLAMOUR, Paste Magazine, heat and Closer.