Olympic fever is in the air. Which means it's time to dig out the British flags, hunker down in front of the telly and cheer on our Olympic hopefuls doing us proud on the track, in the pool and beyond.
But as we cross our fingers for this latest generation of lithe, lean and lovely athletes going for gold, it's a good time to reflect on the many amazing achievements that have gone on over the 120-year history of the modern Olympic Games.
We've gone for a trip down memory lane to dig out some of our favourite Olympic moments, made by strong, determined women who showed the Olympics – and the world – what girl power really means!
Brilliant Betty
Few Olympic stories of success can be matched by that of one of the first-ever female Olympic champions, Betty Robinson.
In the 1928 Amsterdam Olympic Games, the 100m was the first women's track event to be contested in Olympic history and Betty scooped Gold by half a metre in what was only her fourth track race ever.
Aged just 16, she was the youngest 100m champion in Olympic history – a title she incredibly still holds to this day.
First discovered by her coach when she was running to catch a train, Betty also took Silver in the 4x100m relay at the same Games.
However, just after her Olympic triumph, she was involved in an airplane crash so serious that the man who found her thought she was dead and took her to the mortuary. Thankfully she survived, although her injuries were so severe, she couldn't bend her leg fully at the knee. Nevertheless she got back on the track in 1936 and won a second gold as a member of the US 4x100m relay team!
The indefatigable Mary Peters
Even death threats from the IRA couldn't stop the indomitable force that was Mary Peters. Born in Liverpool in 1939 but later relocating to Belfast, Mary threw herself into athletics after her mother died of cancer when she was young.
To help, her father bought two tonnes of sand for her 16th birthday to build a long- jump pit in the neighbouring field. The next year he gave her a lorry load of cement to make a shot put circle. Determined to make her father proud, she qualified as a PE teacher and then an Olympian. But it was in the Munich Games of 1972, aged 33, that she shot to fame when she won Gold in the women's pentathlon, setting a world record at the same time.
After her victory, death threats were phoned into the BBC but she dismissed them, returning to her beloved Northern Ireland and later being crowned a Dame. Since then she has set up the Mary Peters Trust to help young people with sport in Northern Ireland.
Kelly makes history
Who could forget when Kelly Holmes crossed the finish line at the 2004 Athens Olympics and her smile when she realised she'd won Gold? After being disappointed in previous Olympics, Kelly could barely believe she'd won the 800m and 1500m, becoming the first British female double Olympic champion since Edith Hannam in 1912.
Olga Korbut 'The sparrow from Minsk'
When USSR gymnast Olga Korbut stepped onto the balance beam at the 1972 Munich Olympics, she performed a backward flip on the beam – something no one had ever seen before. She was awarded
Gold, followed by another two Golds for her floor work and team competition. But it was on the uneven bars that she really caught everyone's attention when she slipped, made several mistakes and publically burst into tears – something not expected from a Soviet athlete.
The next day she produced her most amazing move yet – the Korbut flip, a standing backwards somersault, that saw her awarded 9.8 out of 10, even though the 11,000-strong crowd howled, whistled and stamped their feet, insisting it should be a perfect 10. Her ground-breaking performance transformed the face of gymnastics worldwide. Within two years, three million British girls were members of gym clubs.
London turns gold
The London 2012 Olympics was momentous in many ways and there were countless stand-out female performances, many from our very own Team GB. From cyclist Victoria Pendleton to boxer Nicola Adams, our amazing rowing team to Charlotte Dujardin's incredible dressage, 2012 was definitely the year London turned gold.
And that's not to mention the wonderful silver and bronze medals we claimed, too. But one of the superstars of that summer had to be Jessica Ennis-Hill who powered to victory in the heptathlon to an utterly adoring crowd. Go Jessica!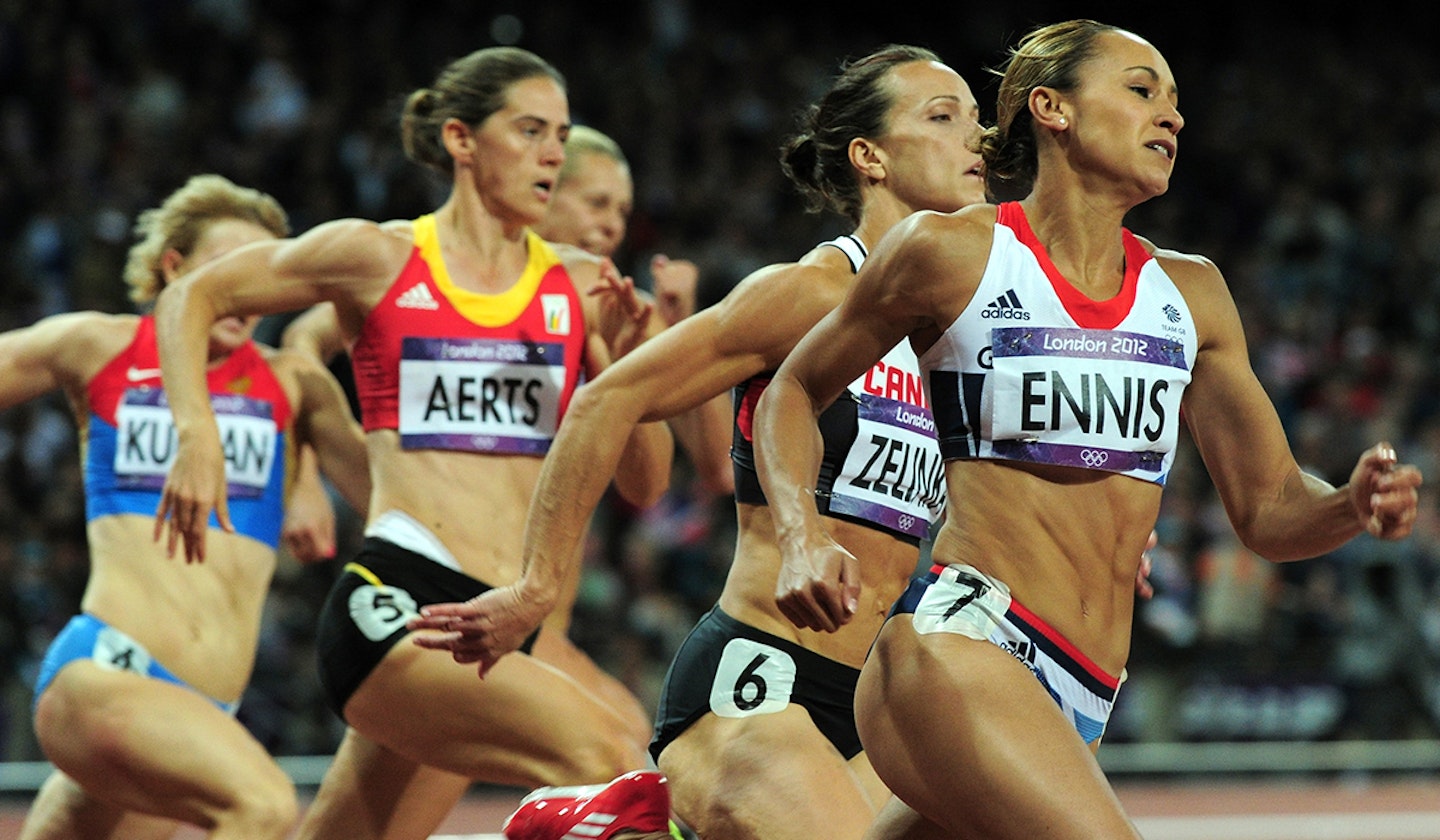 Olympic facts
Is it over yet?
Today's Olympics last just a little over two weeks but in 1908 at London's first Olympic Games, the competition lasted for a staggering 187 days – that's more than half the year! It started in April with the racquets competition and ended in October with the field hockey final.
Star turns
Olympic athletes who later found fame beyond sport include swimmer Johnny Weissmuller. He took home five gold medals and went on to play Tarzan. Harold T Sakata also found fame as James Bond villain Oddjob after winning silver for weightlifting in the 1948 Olympics.
As good as gold
Taking home Olympic gold has long been the ultimate dream of most top-level athletes but did you know these medals aren't actually made of gold? Since the early 20th Century, the gold medals have actually been made almost entirely from silver with just 6g of gold finish.
Weird wins
In 1960 Ethiopian Abebe Bikila won a gold medal and set a world record by running the Olympic marathon in Rome barefoot - ouch!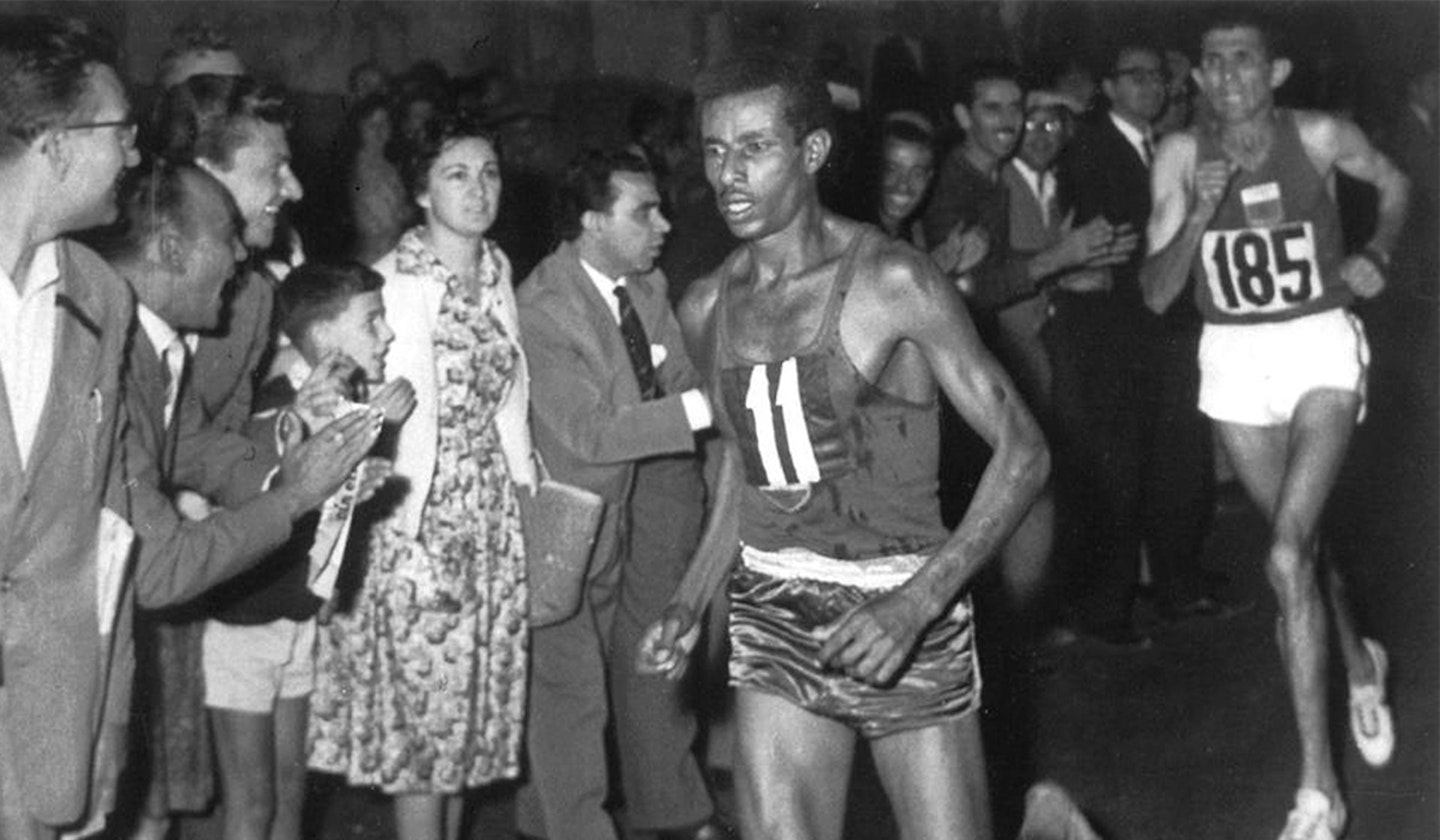 Back in the 1900 Paris Games, golfer Margaret Abbott became America's first female Olympic champion by accident after she joined what she thought was just a normal golf tournament. It was only after she won and returned home that she learned she'd made history!
When things go wrong
When Romanian gymnast Nadia Comaneci made history by scoring full points on the uneven bars, the scoreboards were so flummoxed they displayed her score as 1.0 instead of 10.0.
Similarly, in 1952, Josy Barthel of Luxembourg's victory in the 1500 men's race had been so unexpected that officials had not brought along the music score for the tiny state's national anthem so the band had to improvise the tune instead!
It's a fact
American marathon runner Fred Lorz was disqualified from the 1904 Games after he hitched a ride for most of the race before just running just the last four miles...
Did you know?
When two pole-vaulters tied for second in the 1936 Berlin Games, they cut the silver and bronze medals in half and fused them together so they each had a part-silver, part- bronze medal
Popular articles to read next
Jayne Torvill: her husband, adopted children and TV show Dancing on Ice
Sue Barker: Husband Lance Tankard, tennis career and family life