If you love the Great British Bake Off as much as we do here at Yours, we've put together everything you need to know about latest #GBBO news, including who this series' batch of bakers are and who will be joining Noel Fielding as the new co-host...
When does The Great British Bake Off 2023 start?
Series 14 of Bake Off will return to our screens Tuesday September 26, 2023 on Channel 4.
Episode 1: Cake Week
Season 14 opened with a fantastic Godfather sketch and saw Alison become instantly at home in her new role. For the signature challenge the new bakers were tasked with making vertical layer cakes. Next came the technical, where they were thrown into making the iconic chocolate cake with the missing raspberry (as seen on the titles of the show). Finally, for their showstopper pieces, they had to make a cake of their choice shaped as an animal. The menagerie included a duck, plenty of dogs and one cartoonish beaver...
Leaving the tent: Amos
Star Baker: Dan
Episode 2: Biscuit Week
With a marshmallow biscuit signature, a classic custard cream technical and an illusion showstopper, where biscuits were turned into delicious dinners, the bakers tried not to crumble under the pressure (even during the accidental theft of Rowan's biscuit dough). It was a great week for Tasha as she was the recipient of both the Star Baker title and a Hollywood handshake, but when it came to the crunch, sadly Keith had to leave the tent.
Leaving the tent: Keith
Star Baker: Tasha
Episode 3: Bread Week
Perhaps the most feared of all weeks, Episode 3 saw the bakers take on Bread Week, or as Tasha said at the start of the episode,"dread bread week". First up the bakers had to create cottage loaves for the signature challenge and nerves got the better of Dana when she smashed her mixing bowl while making her chipotle, smoked cheddar and paprika loaf named Bread-ley Cooper. Both Rowan and Abbi struggled with Devonshire Splits for the technical and things didn't improve for either of them in the plaited bread centrepiece showstopper, where Rowan's tree collapsed. In a week without any Hollywood handshakes, Tasha still managed to rise to the challenge and was crowned Star Baker for a second week in a row.
Leaving the tent: Abbi
Star Baker: Tasha
Episode 4: Chocolate Week
The British weather finally brightened up for Chocolate Week, leaving the bakers, and their creations, melting in the heat. The signature saw them making a chocolate torte without any wheat flour, followed by six mini white chocolate cheesecakes for the technical, during which Tasha had to take a break from the sweltering tent and couldn't complete the challenge. Tensions were rising, along with the temperature, as Dan cooked his chocolate torte on a tilt and Noel and Alison accidentally tipped over Josh's bowl of melted chocolate. Bakers nearly headed for total meltdown during the showstopper, which saw them creating an edible box containing both chocolates and chocolate cake, but somehow Matty managed to impress with a "beautifully engineered" chocolate box. In another week with no Hollywood handshakes, bakers were given respite from the heat when it was announced no one would be leaving due to Tasha's absence.
Leaving the tent: No one but two will go next week
Star Baker: Matty
Episode 5: Pastry Week
Pastry week brought even more drama to the tent, as well as a few soggy bottoms, and a double elimination. The signature challenge saw the bakers making savoury picnic pies and Cristy received a Hollywood handshake for her creamy leek and mushroom pies. For the technical they had to make a Dauphinoise pithier with French rough puff pastry, and while many struggled, Dan won the challenge. Tasked with making a display of sweet decorative pies for the showstopper, some bakers did crumble under the pressure. Rowan's construction was described as 'clumsy,' while Paul grimaced at the sourness of Dana's pies. Still on a high from the handshake, Cristy was awarded Star Baker for the first time and sadly both Rowan and Nicky left the tent.
Leaving the tent: Rowan and Nicky
Star Baker: Cristy
Episode 6: Botanical Week
The tent blossomed in botanical week. First up, there was a signature challenge of identical fragrant spiced buns, which saw plenty of cinnamon infused doughs. Cristy came out top on the technical, where the bakers had to make lemon and thyme drizzle cakes and according to Pru, "Be bold with the botanicals." There were some blooming great showstopper pieces, which involved floral deserts with baked elements.
Leaving the tent: Dana
Star Baker: Josh
Episode 7: Dessert Week
The week started with a wobbly signature involving retro crème caramels and as always, there were plenty of unusual flavours for the judges to try, including Dan's Thai green curry inspired dessert. Things started to go wrong for many of the contestants in the technical challenge, as they set their timers to 20 minutes instead of 40, leaving their orange and ginger treacle puddings undercooked. Some redeemed themselves with their meringue-bombe showstoppers, which were full of bright colours and fruity flavours.
Leaving the tent: Saku
Star Baker: Dan
Episode 8: Party Week
After reaching the quarter finals, it was time for the bakers to have a party, or at least cater for one in party week. The signature challenge saw them baking one of Paul Hollywood's favourites, sausage rolls, and while there were a few soggy bottoms, Matty received a handshake and Paul Hollywood said his pork, apple and chilli sausage rolls were 'delicious.' The bakers partied into the technical challenge with chocolate caterpillar cakes. Dan was last, while Tasha triumphed. Finally, to finish the party, bakers had to bake an 'anything but beige' buffet with a mixture of sweet and savoury treats. Sadly, Cristy's Willy Wonka themed buffet was described as 'rough and ready' and lacked colour, but Matty was praised for his cricket ball pies which secured him a place in the semi final, along with Dan, Tasha and Josh.
Leaving the tent: Cristy
Star Baker: Matty
Episode 9: Patisserie Week
Just four bakers remained: Dan, Josh, Matty and Tasha. Whilst the contestants were battling it out for a chance to be in the final, Alison was sadly missed due to illness. Financiers (aka almond sponge cakes) were made for the Signature, tarte au pommes for the Technical Challenge (buttery pastry with frangipane and apple) and millefoglie (flaky, layered buttery pastry) were created for the Showstopper.
Leaving the tent: Tasha
Star Baker: Josh
Episode 10: The Final
And then there were three! After 10 weeks, we finally had our finalists, Josh, Dan and Matty, all hoping they'd become the 2023 GBBO winner. First up, decorative éclairs were on the menu, then there were lardy cake slices. To celebrate the finale, the contestants had to make a show-stopping three-tiered celebration cake.
Who is the winner of The Great British Bake Off 2023?
The Great British Bake Off final was aired on Tuesday 28th November 2023 and after ten weeks of signature, technical and showstopper challenges, Matty Edgell was crowned the 2023 GBBO winner. Congratulations Matty!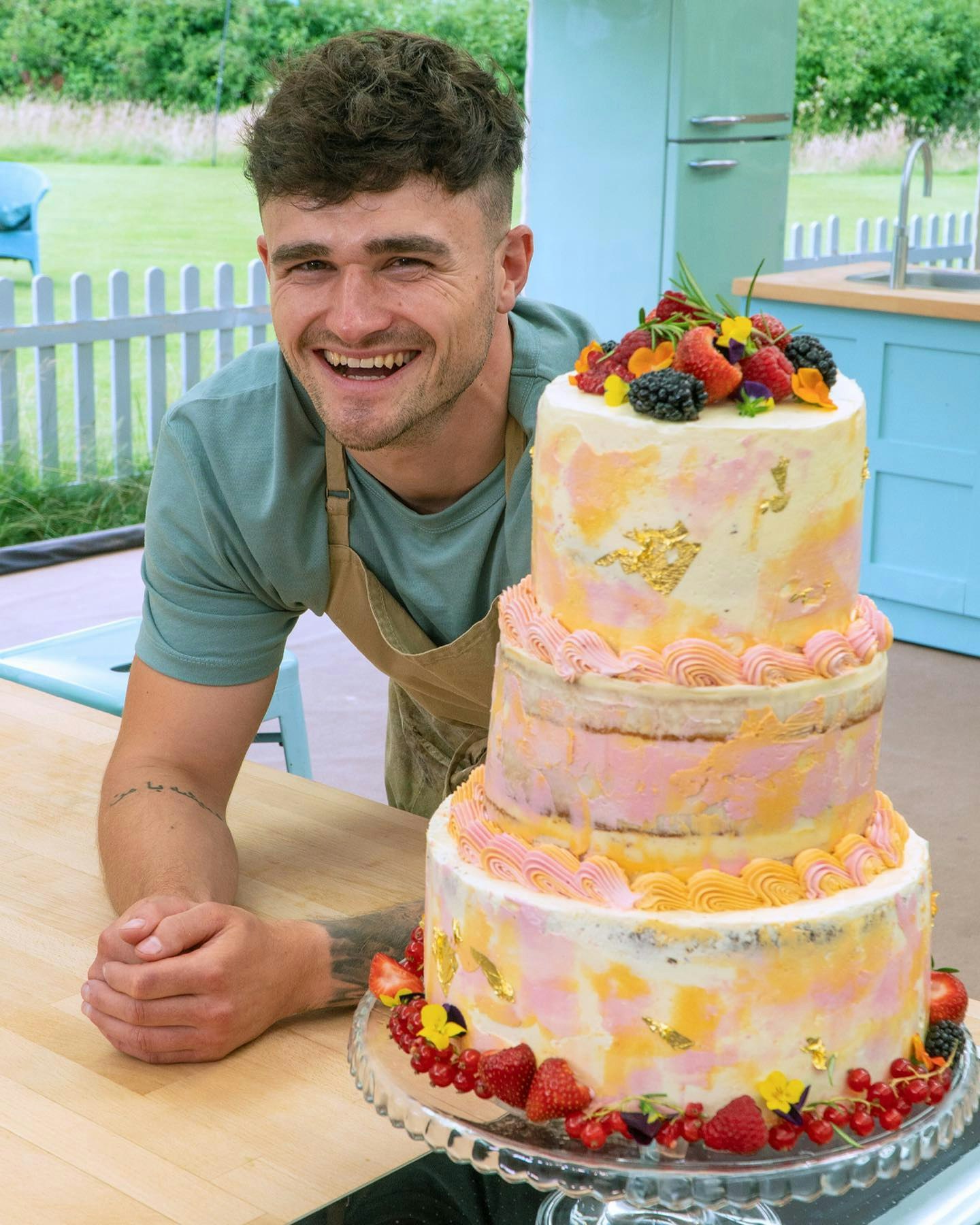 The Great British Bake Off 2023
It's been confirmed that Alison Hammond will be joining Noel in the tent for the next series of Great British Bake Off, replacing Matt Lucas who announced he would be stepping down from the role in December 2022.
Alison revealed the news in a video on social media featuring a cake topped with miniature models of herself, Noel Fielding and judges Paul Hollywood and Dame Prue Leith, all made out of icing!
In the video Alison commented, "I'm just absolutely thrilled, I'm going to be meeting the bakers very soon, I'm joining the Great British Bake Off, I'm so very excited!"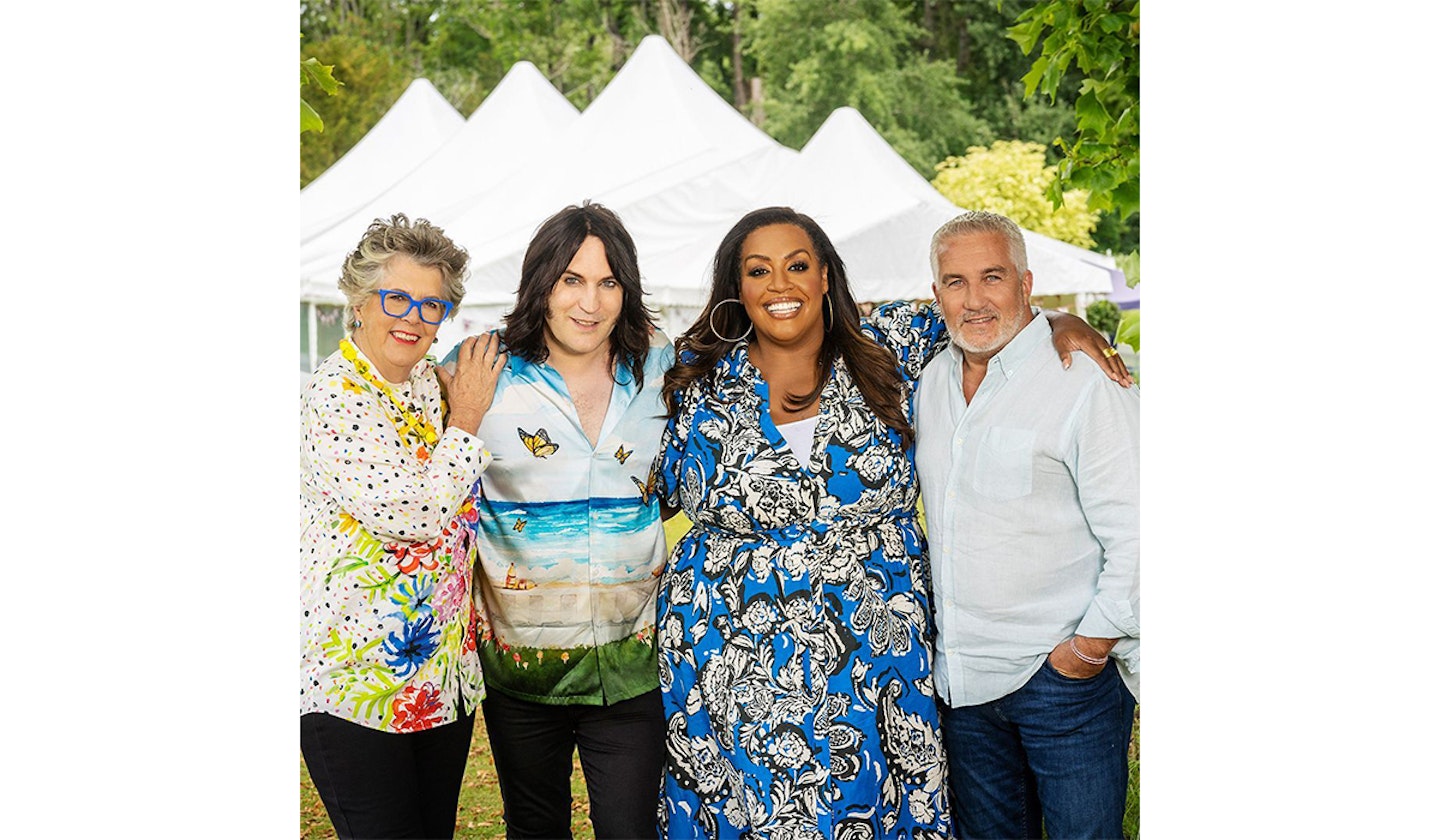 The Great British Bake Off 2023 contestants
A new series of GBBO means a batch of new contestants! Here are the bakers who are hoping for a Hollywood handshake this series.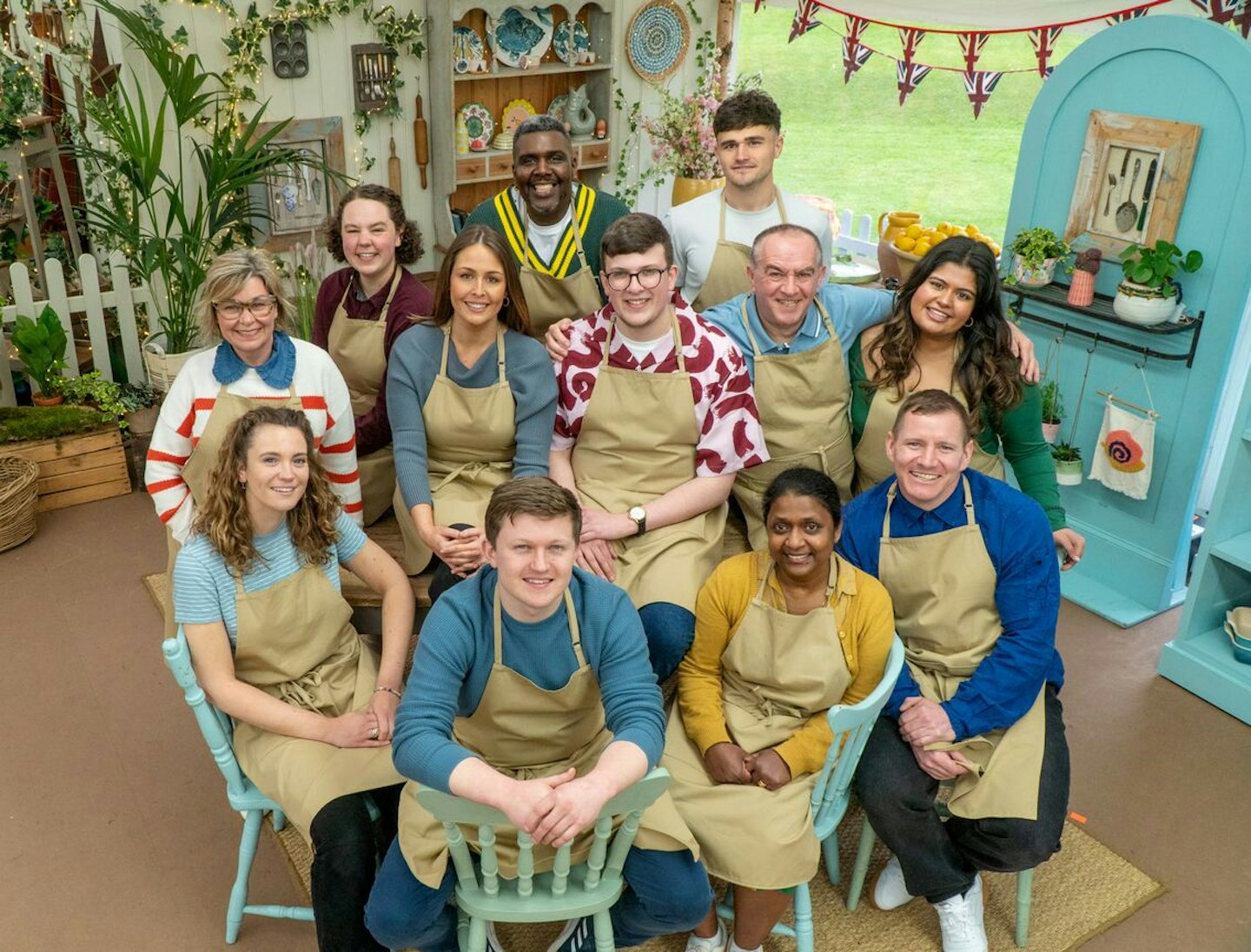 Nicky, 52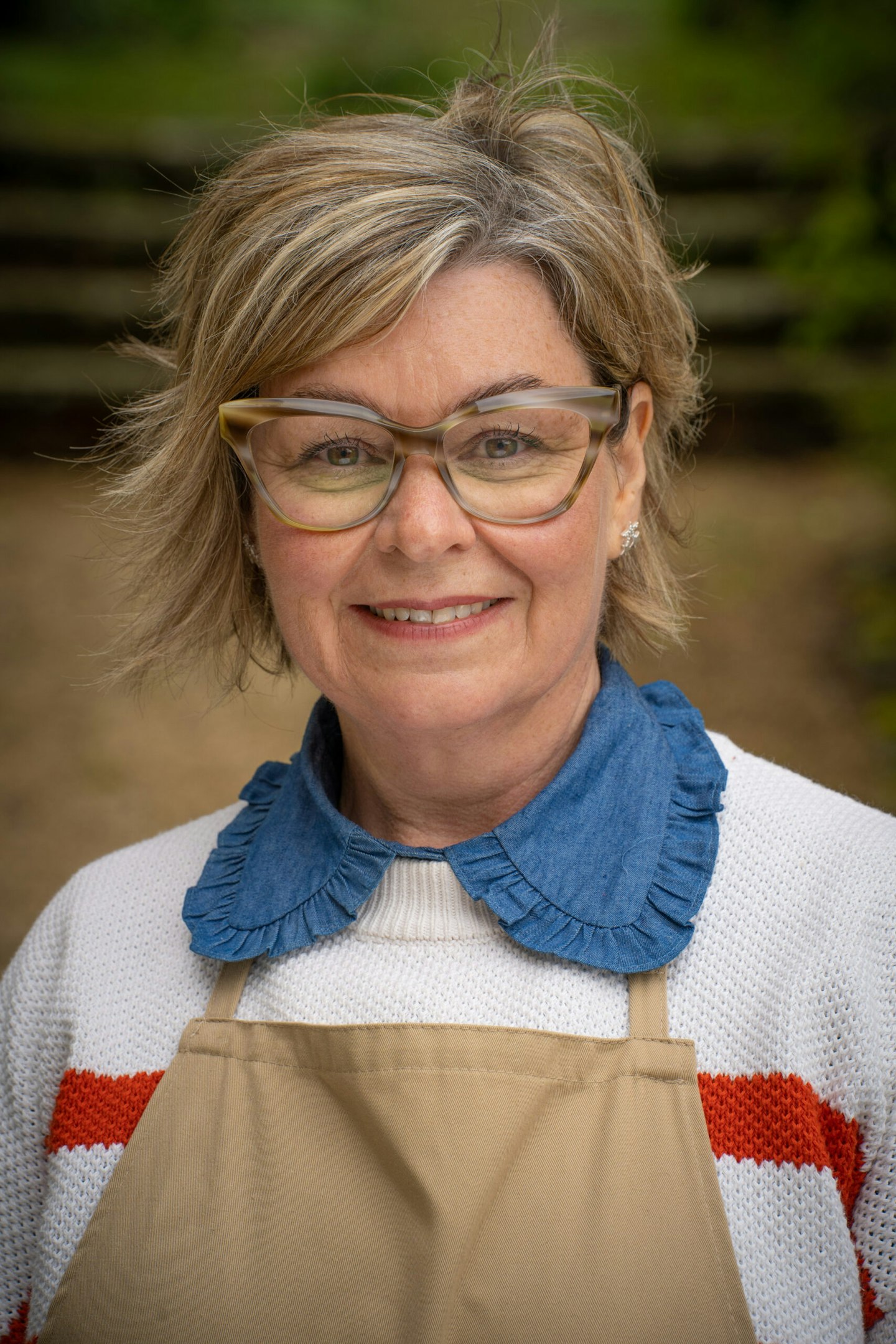 Her favourite bakes are pastries, but she also loves making breads, and fun birthday cakes for her niece and grandchildren. When she's not baking, Nicky volunteers for a pet-therapy charity (along with her dog, Bracken) and loves to ski, which she has been doing since she was only three years old.
Saku, 50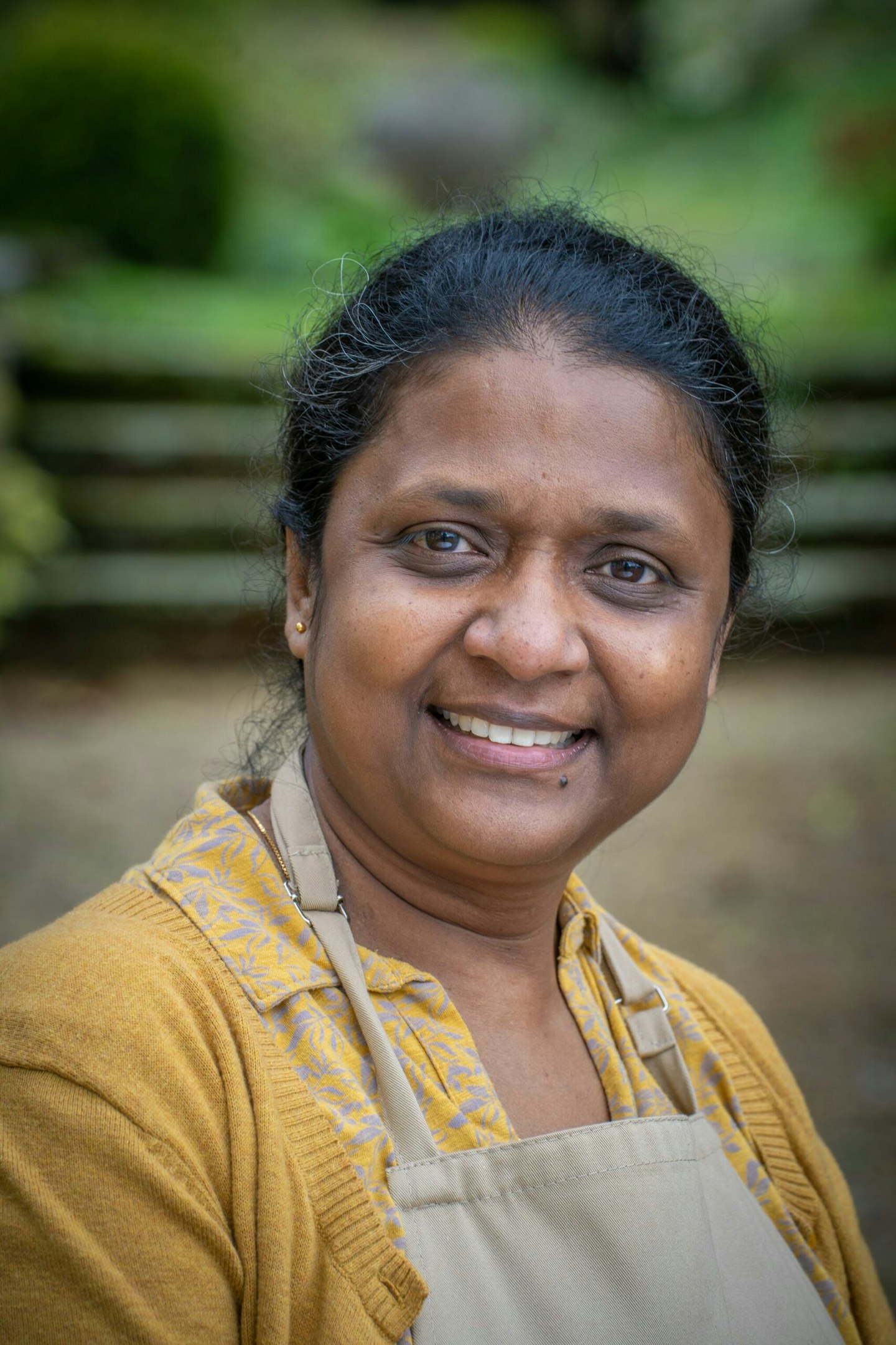 At her family home in Sri Lanka, Saku didn't have an oven until she was 18, so she turned to baking only when she moved with her husband to the UK, in 2003, and particularly when she became a mum – rustling up treats for her children's lunchboxes by replicating the snacks she saw in the supermarket.
Matty, 28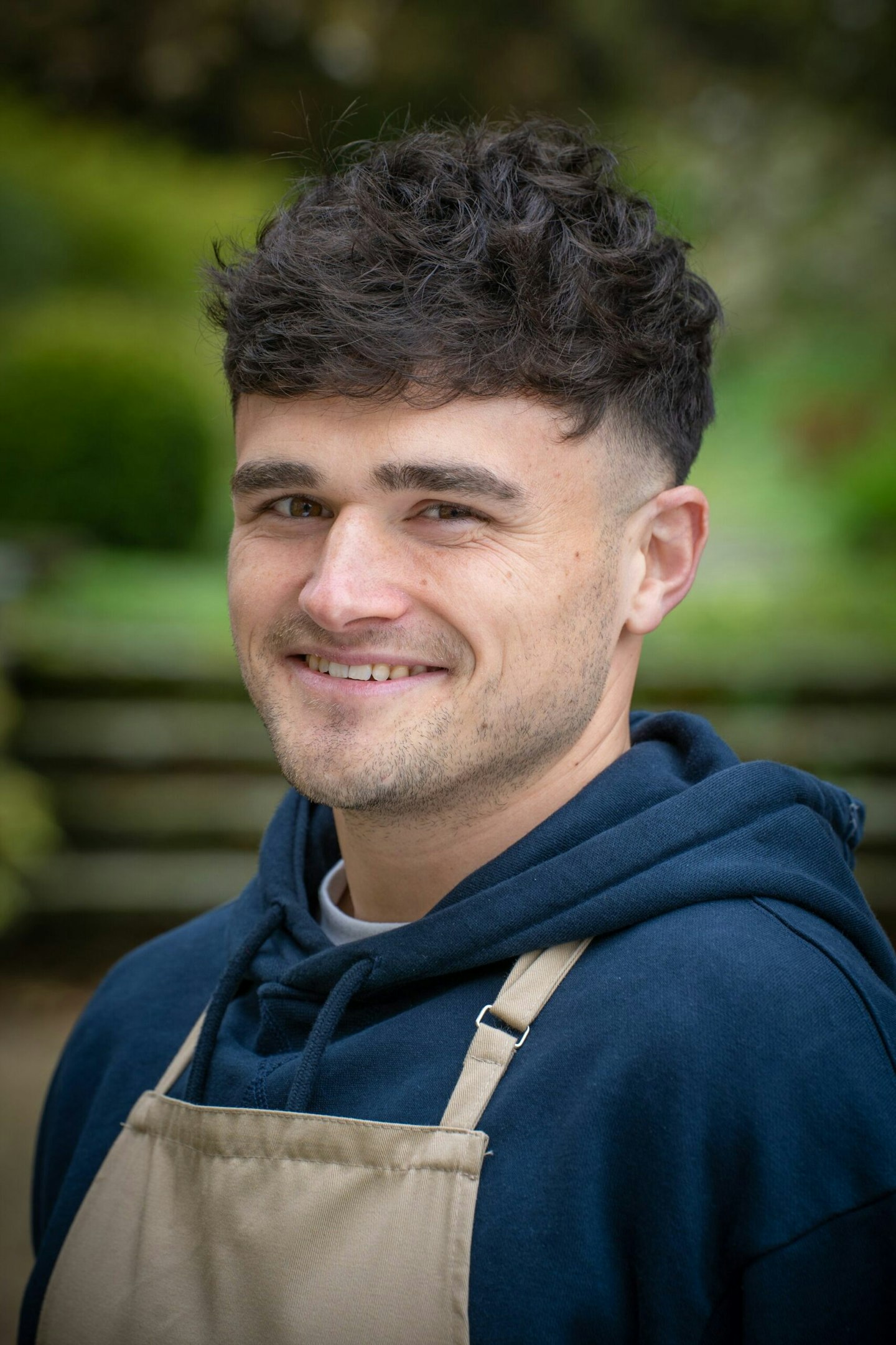 The family's designated baker, he always has a list of cake requests for upcoming celebrations. Matty describes his style as rustic but neat, and his flavour preferences as quite traditional – he particularly loves chocolate, citrus and nuts.
Cristy, 33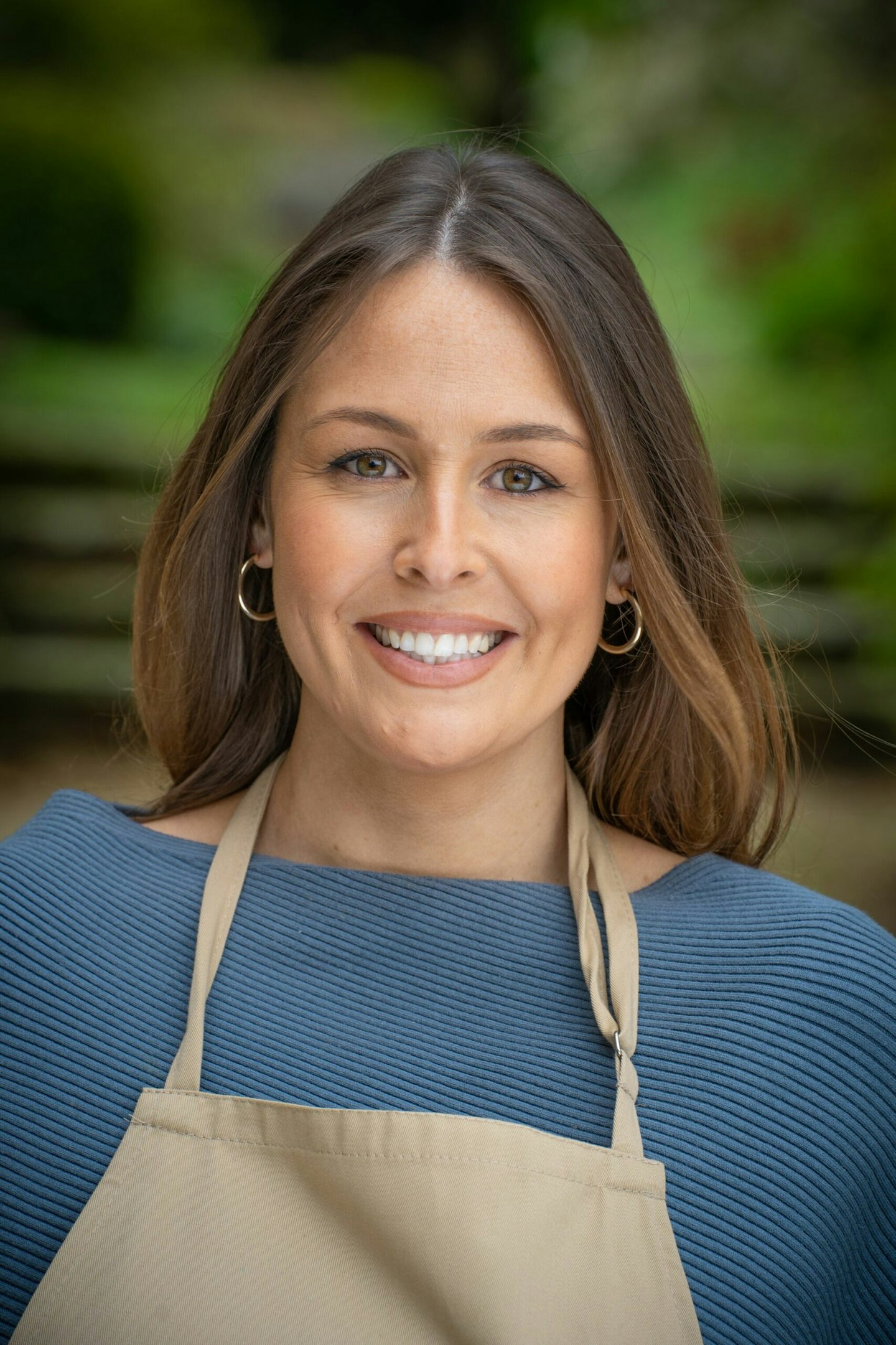 Life with four children means that, for Cristy, there always seems to be a birthday to bake for and an exciting party to plan. She describes her baking style as enchanted and pretty – bakes that conjure up a sense of childhood. Cakes are her speciality, and she draws flavour inspiration from her own Israeli heritage and from her husband's Jamaican roots.
Amos, 43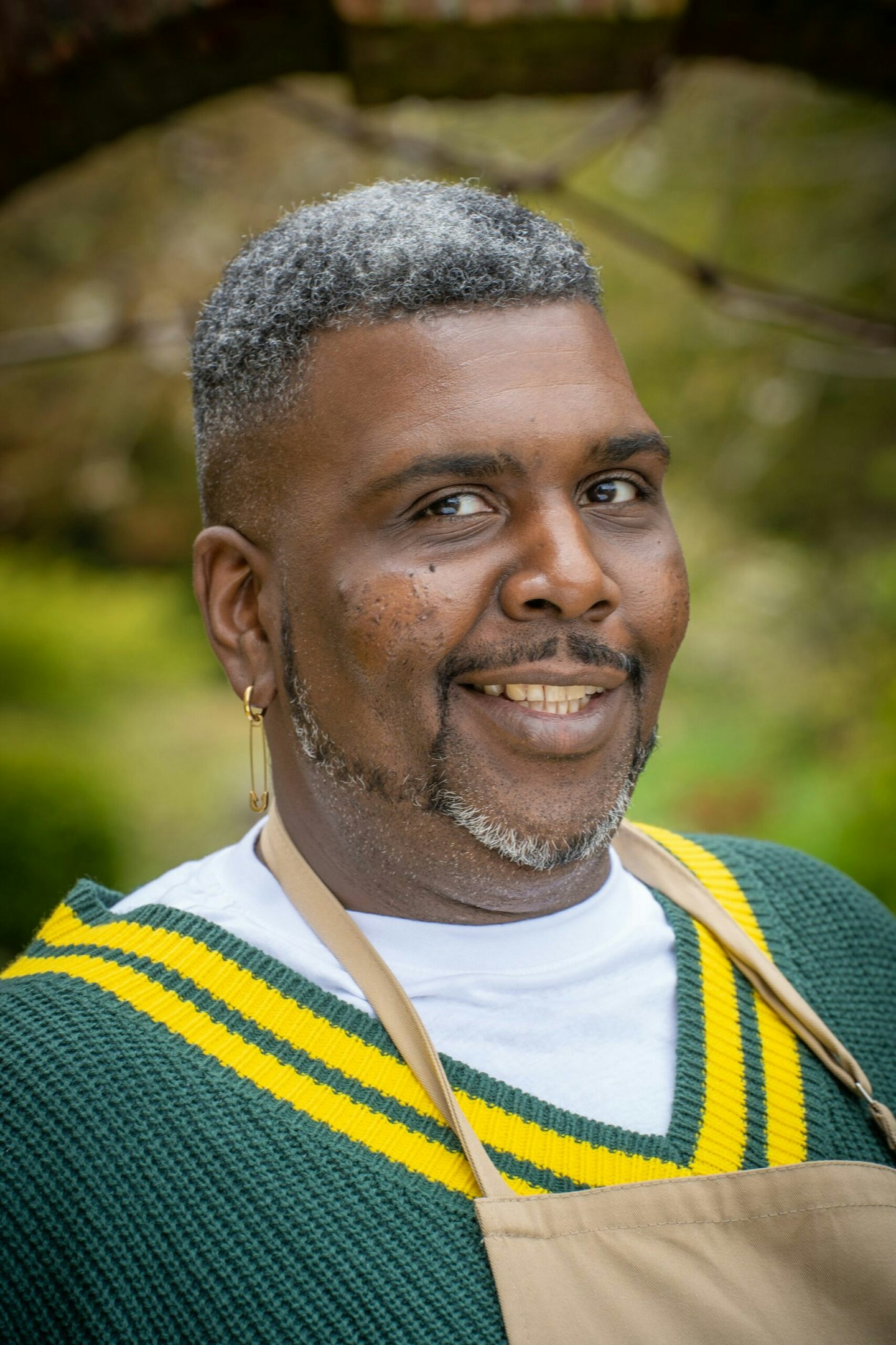 Amos describes his bakes as a labour of love – his style is colourful and chic with keen attention to detail, and he loves exploring different flavour profiles. He compares his baking style to the converted church that he now lives in, calling both his style and home 'traditional with a modern twist'.
Dan, 42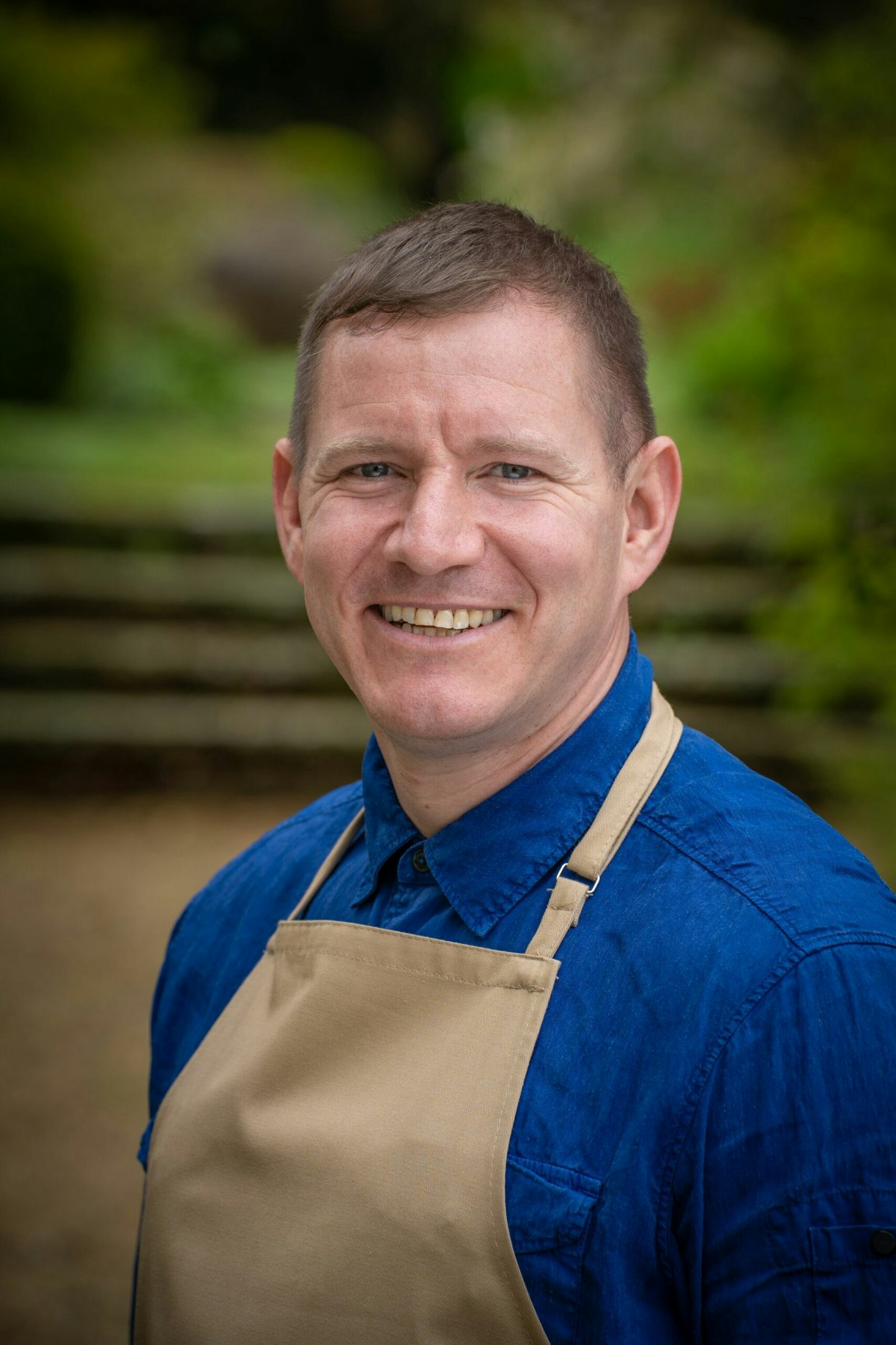 Dan's interest in cooking began when he went travelling in South America in 2007. His particular loves are pies and puddings: before he and his wife bought their first home, they lived with his in-laws, during which time his mother-in-law taught him how to make perfect shortcrust pastry.
Tasha, 27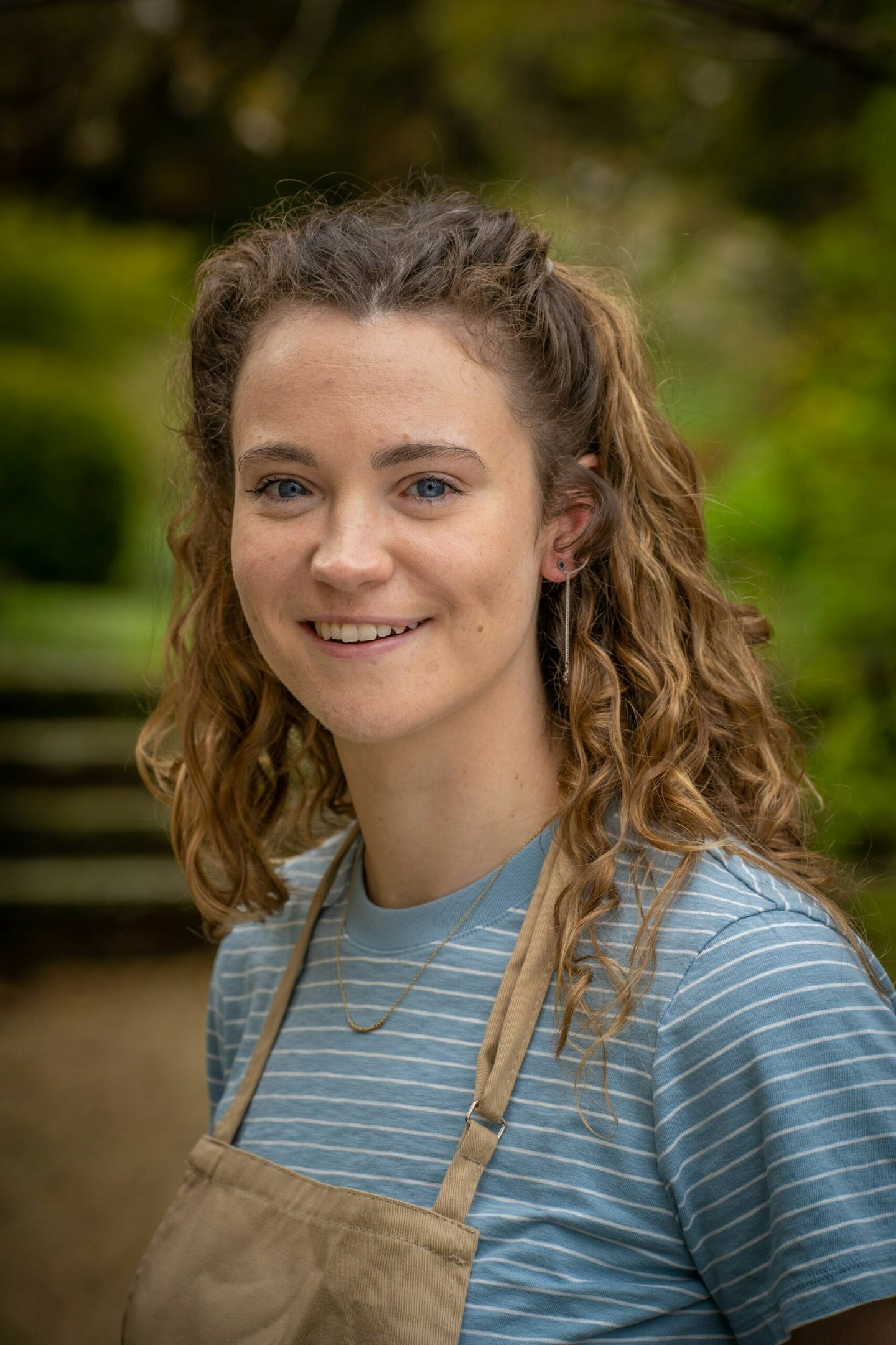 The best thing Tasha remembers about baking as a child was licking the sugar icing from the tops of the fairy cakes she, her mum and her grandma used to make. At secondary school, she made cakes for her friends and was soon encouraged by her Food Technology teacher to develop her skills as a hobby.
Rowan, 21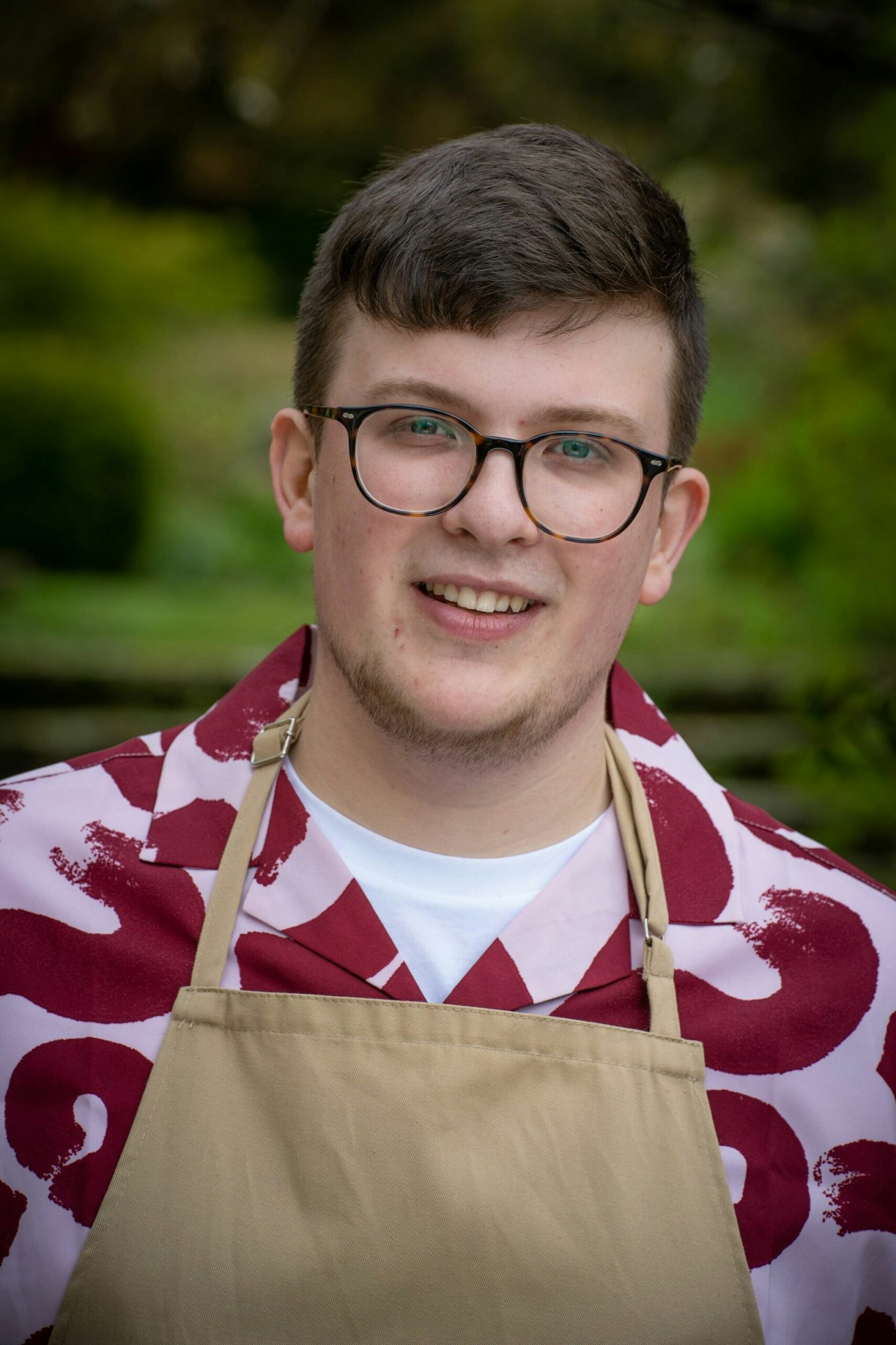 A student of English literature, when he's not writing up a storm, Rowan is also a keen host, applying his creative eye to his cooking – he aims for clean lines and interesting decoration in his finished bakes.
Dana, 25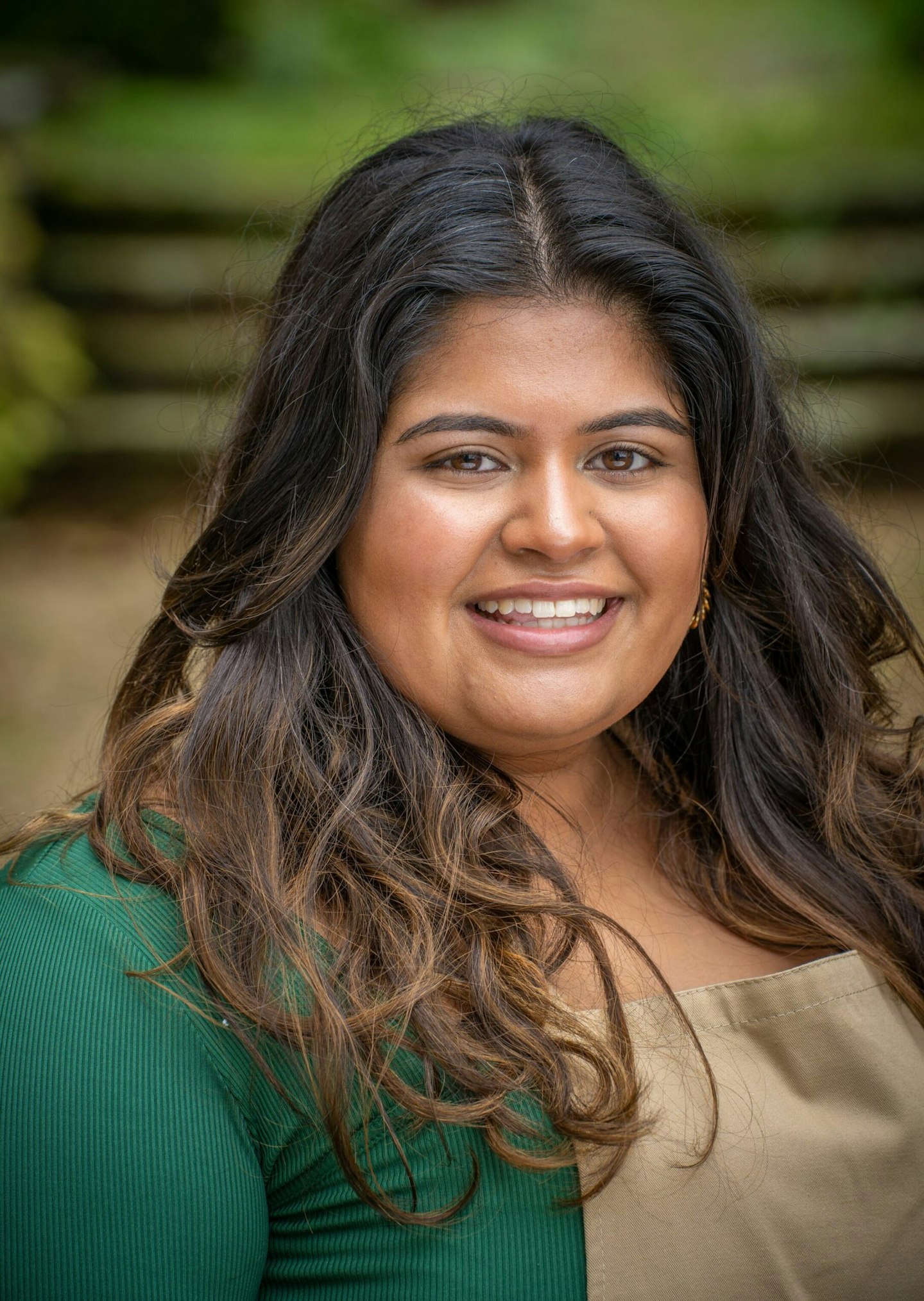 Dana's passion for baking started at the age of 16 when she identified a gap in her family's traditionally Indian culinary repertoire. As a self-professed untidy baker, Dana would avoid stepping on her mum's toes in the kitchen by catching the bus to her dad's house to indulge her need to experiment with her bakes.
Keith, 60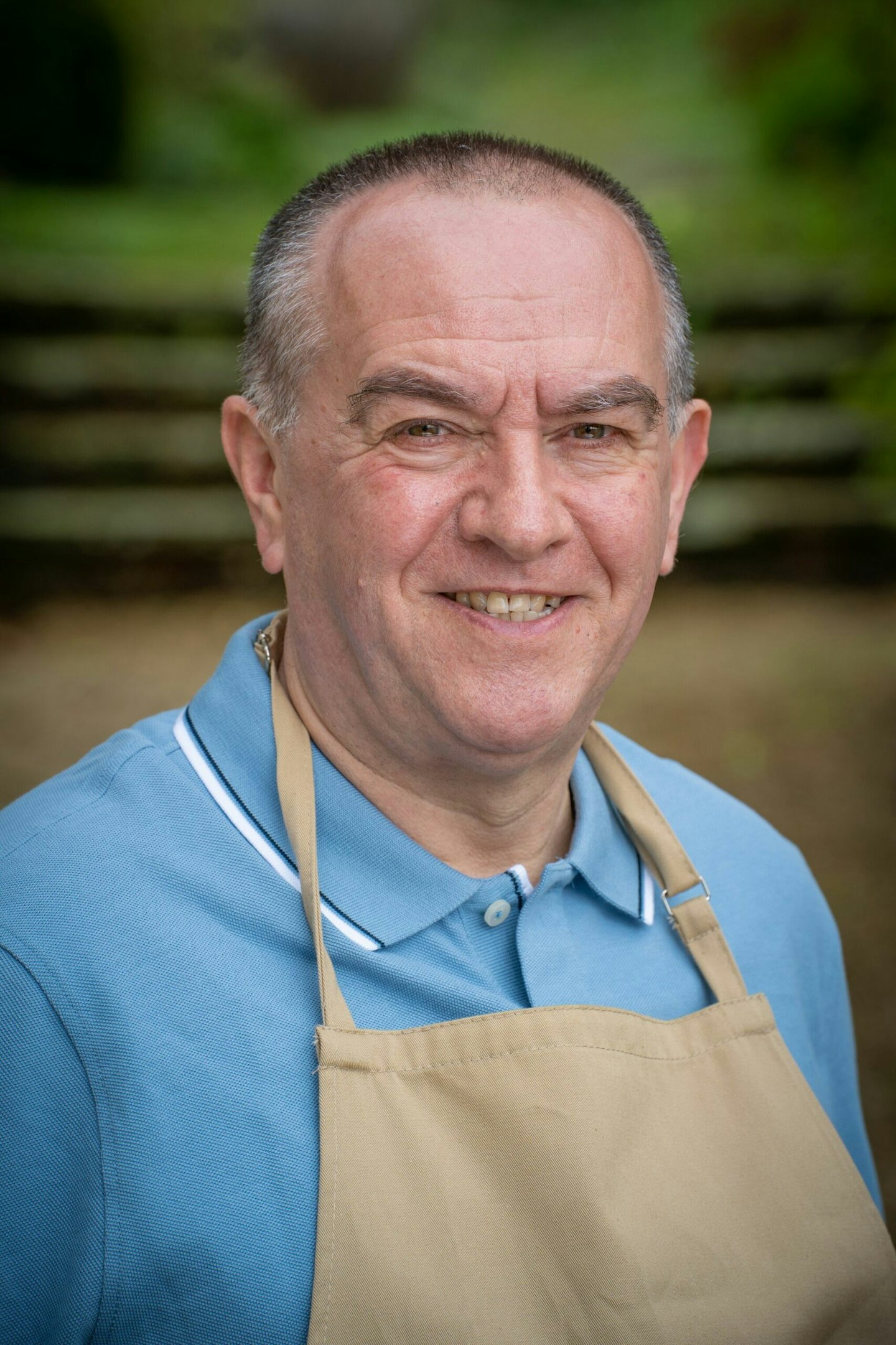 Apple pies and fairy cakes – which he learned to bake with his mum – form the baking backdrop to Keith's childhood, along with his mum's love for traditional dishes from her home in Malta. Since those formative years, Keith has never stopped baking.
Abbi, 27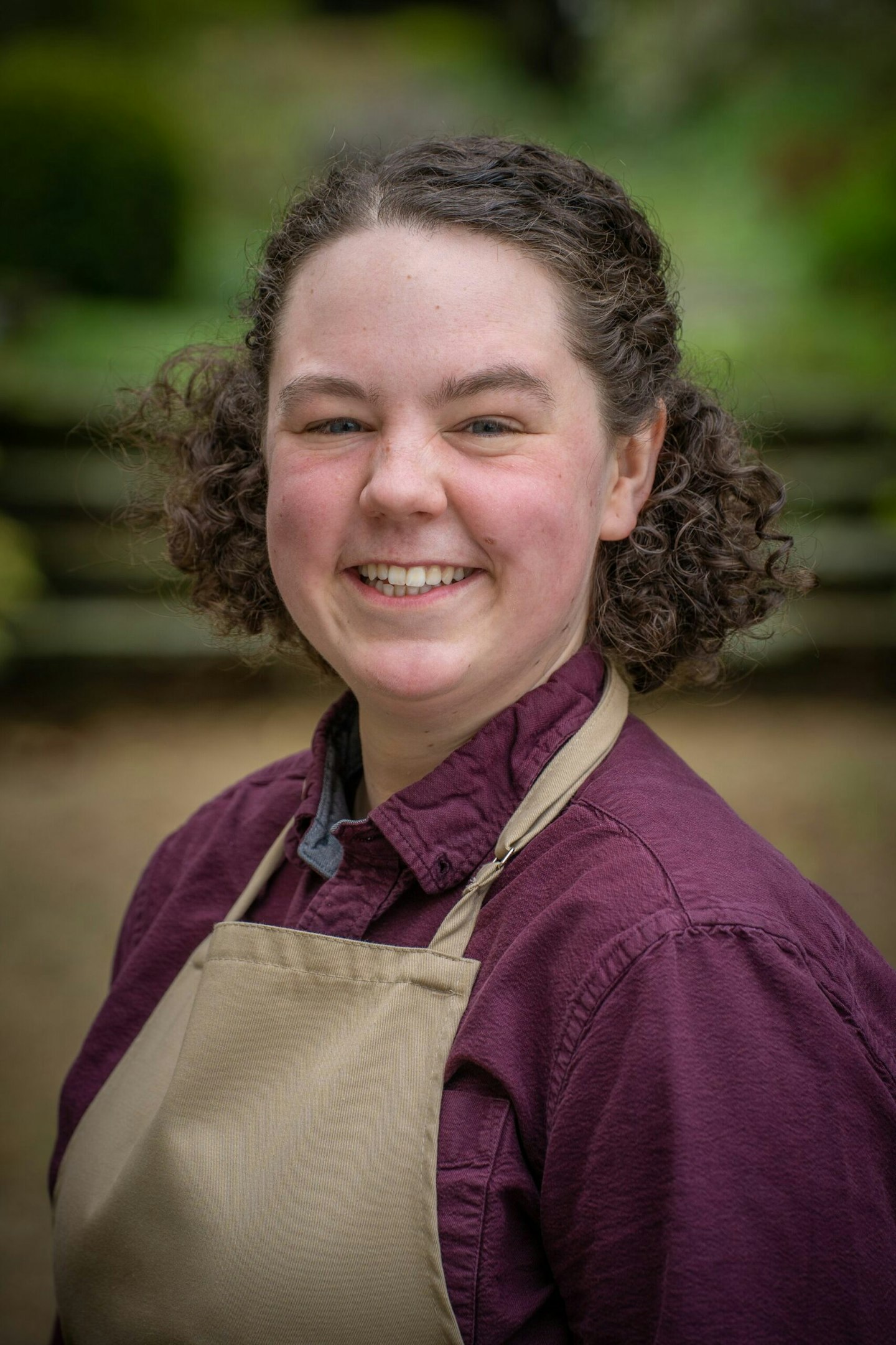 She became enthralled by the Victorian era and especially the traditional bakes of the time – steamed puddings, fruit cakes and more. Now she takes her inspiration from her environment and the beautiful English countryside around her home.
Josh, 27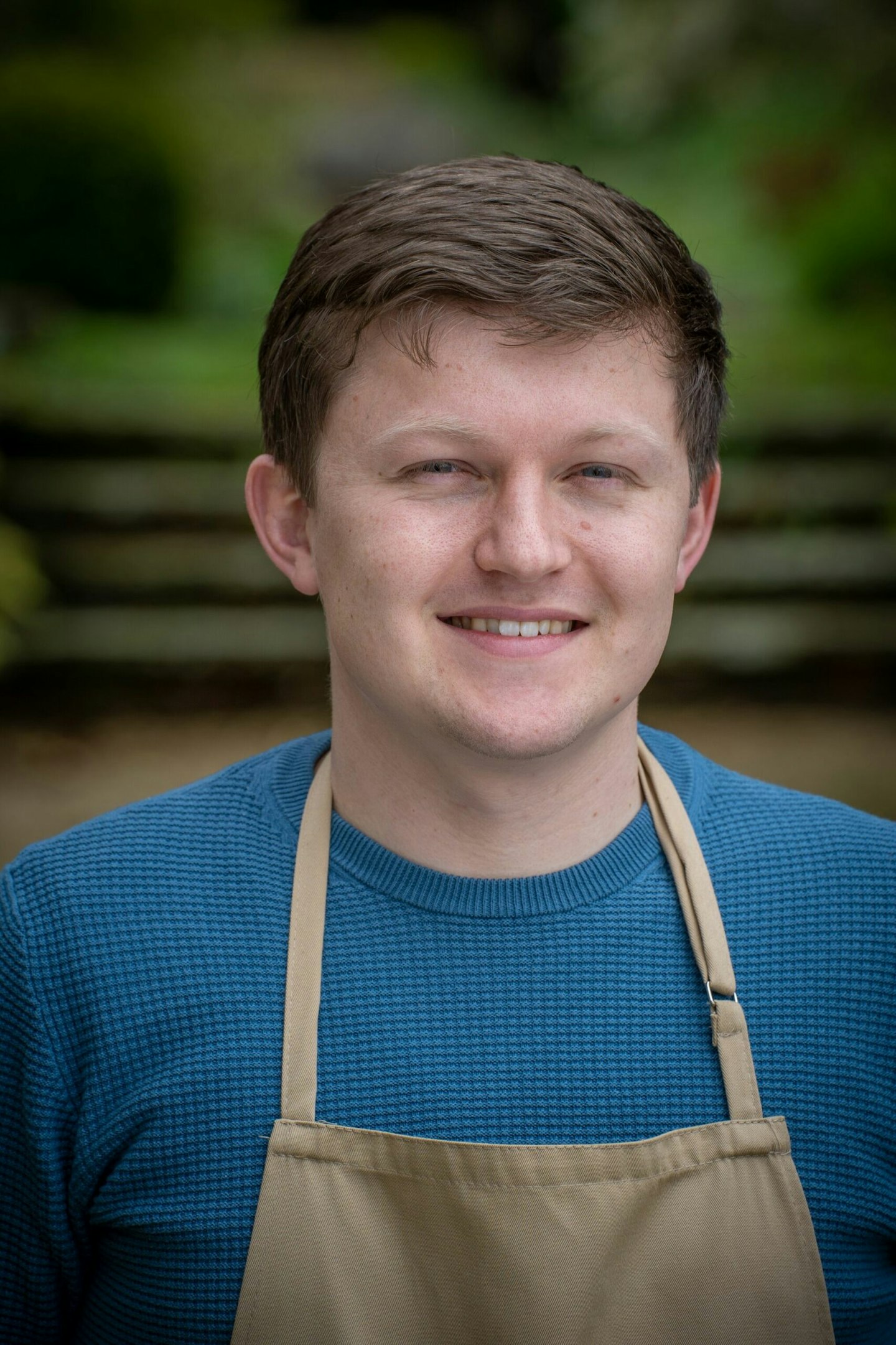 Josh is a chemist by trade and brings his scientist's precision and keenness to experiment into the kitchen, taking careful notes on each part of the baking process and perfecting all his techniques for gorgeous results.
The Great British Bake Off 2022
We've loved watching season 13 of GBBO. The new series kicked off September 13, 2022 on Channel 4 at 9pm. Seeing all the bakers showcase their baking skills was a real treat as always and we did enjoy seeing some baking disasters and baking ideas to give us inspiration for our own bakes.
Bake Off judges Prue Leith and Paul Hollywood returned along with hosts Noel Fielding and Matt Lucas (who replaced Sandi Toksvig back in 2020).
Who won the Great British Bake Off 2022?
Last year, the brilliant Syabira was crowned the Bake Off champion, becoming the show's 13th winner. Malaysian born Syabira loves giving exotic twists to British classics – chicken rendang Cornish pasties are a particular favourite. She works as a Cardiovascular Research Associate and is from London.
From her daring and different flavours to her impressive technicals, Syabira stood out from the start, and it was lovely to see her be crowned the 2022 champion.
During the final, she impressed the judges with her seasonal summer picnic selection and a show stopping bake that was a celebration of the planet.
Meet the Great British Bake Off runners up 2022
Sandro, 30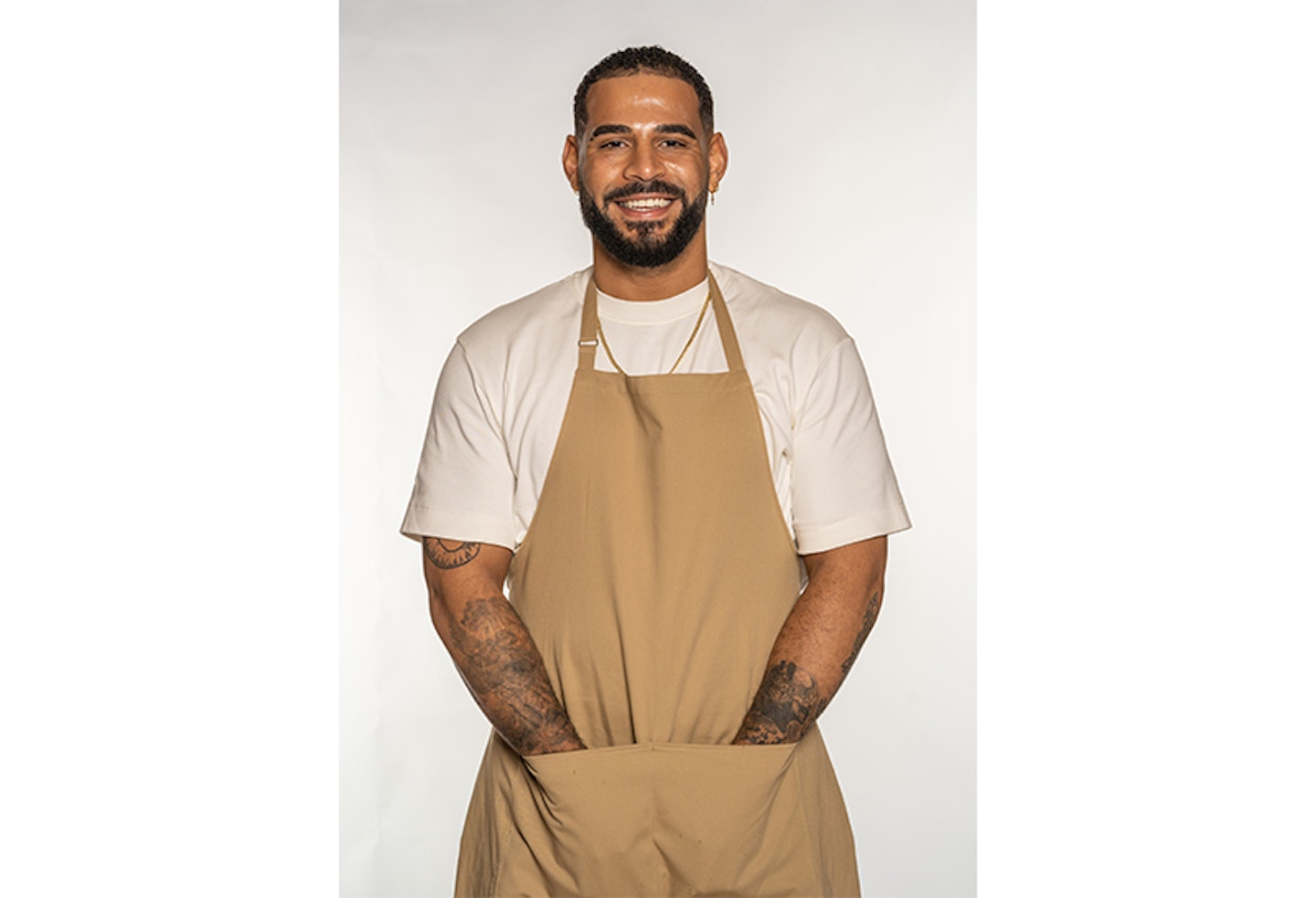 Great with kids, nanny Sandro from London likes to infuse his bakes with flavours from his Angolan heritage – the spice of paprika paired with tangy cheese, and sweet bakes smothered in dulce de leche.
Abdul, 29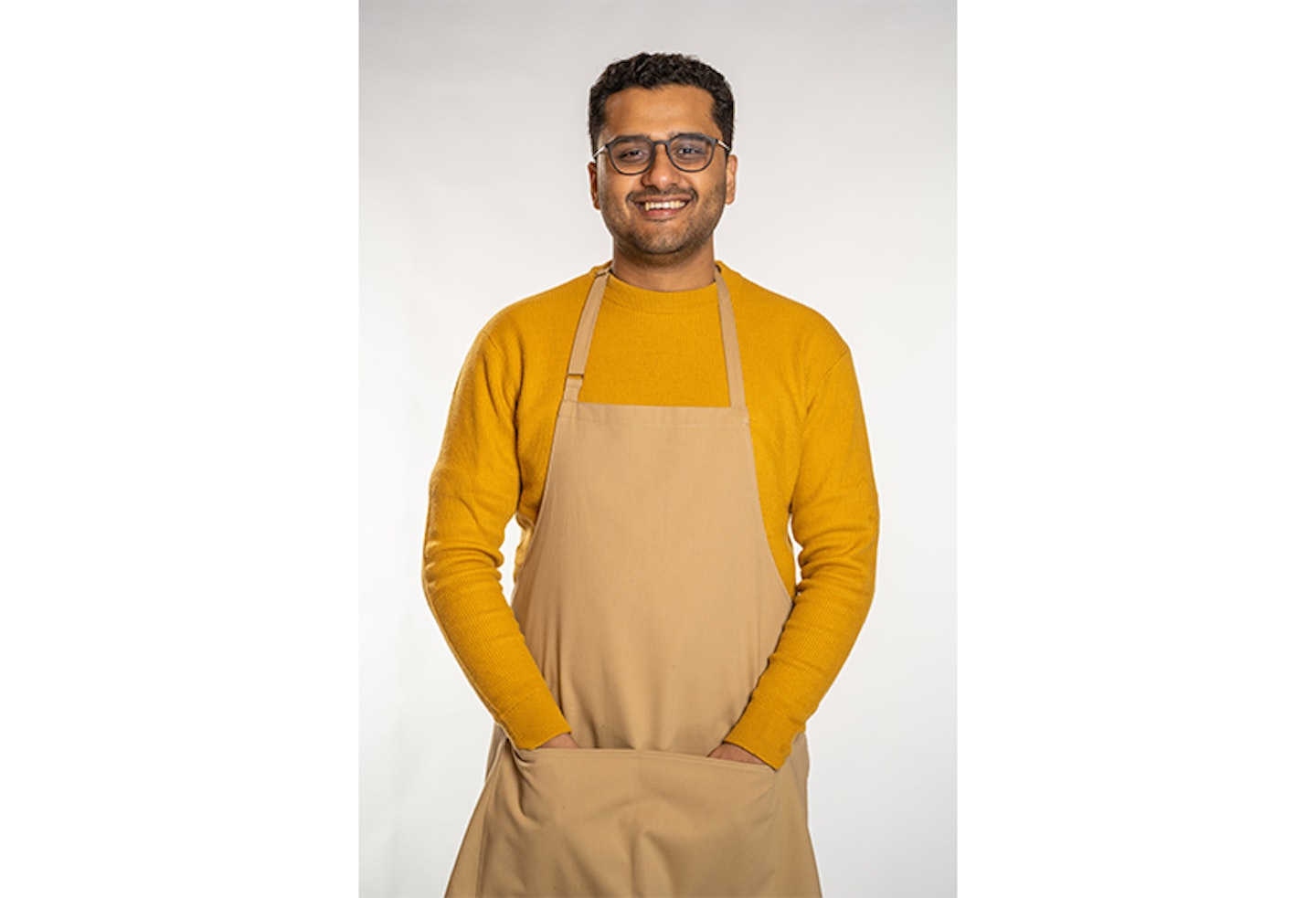 Abdul applies his precision thinking to the chemistry of baking and says Matcha is his favourite flavour. A self-confessed space nerd, his interest in baking began when he and his graduate colleagues baked for each other to brighten up their daily coffee breaks. He works as an electronics engineer and is from London.
Great British Bake Off contestants 2022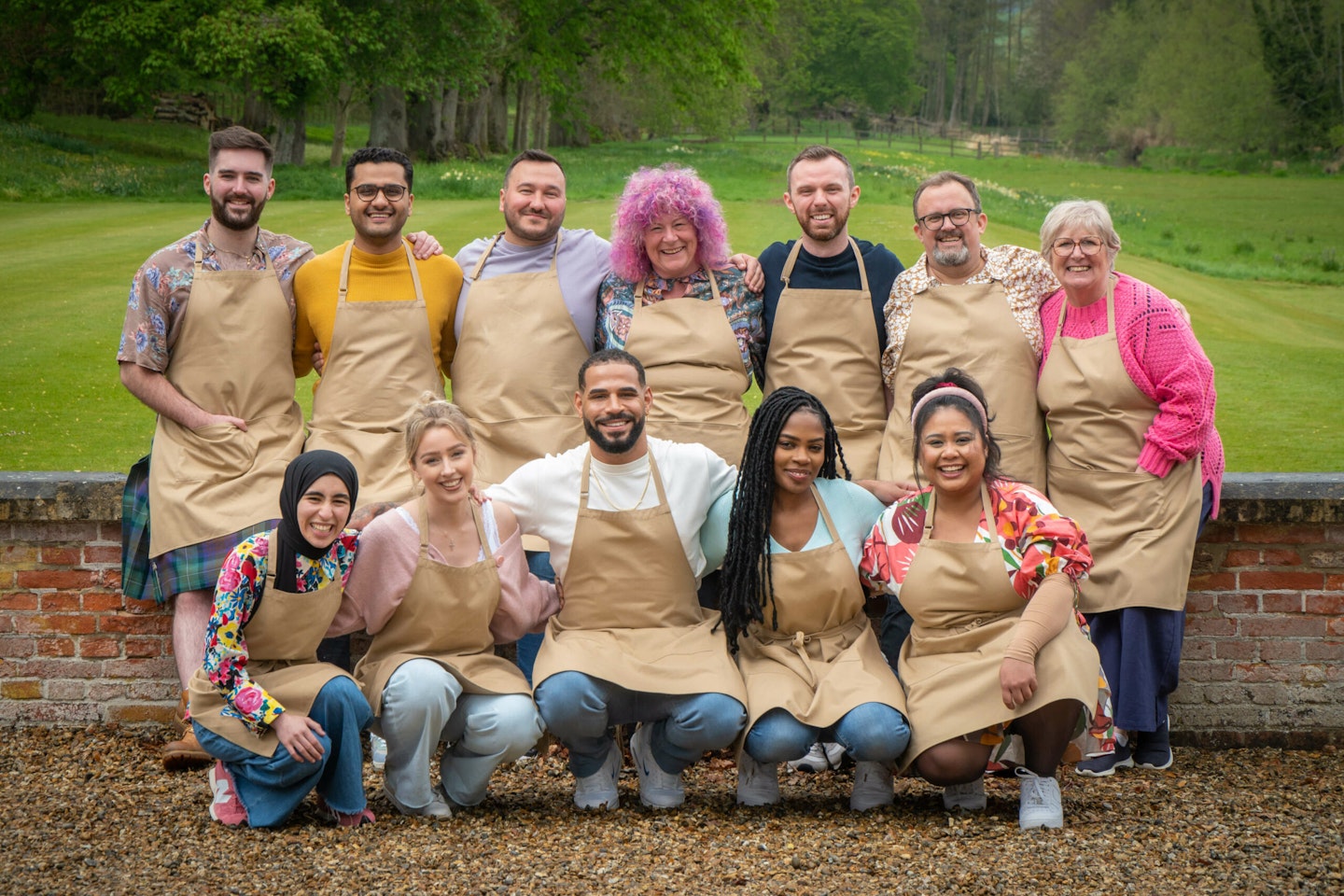 Alongside Syabira in the final was Abdul and Sandro.
Best GBBO merchandise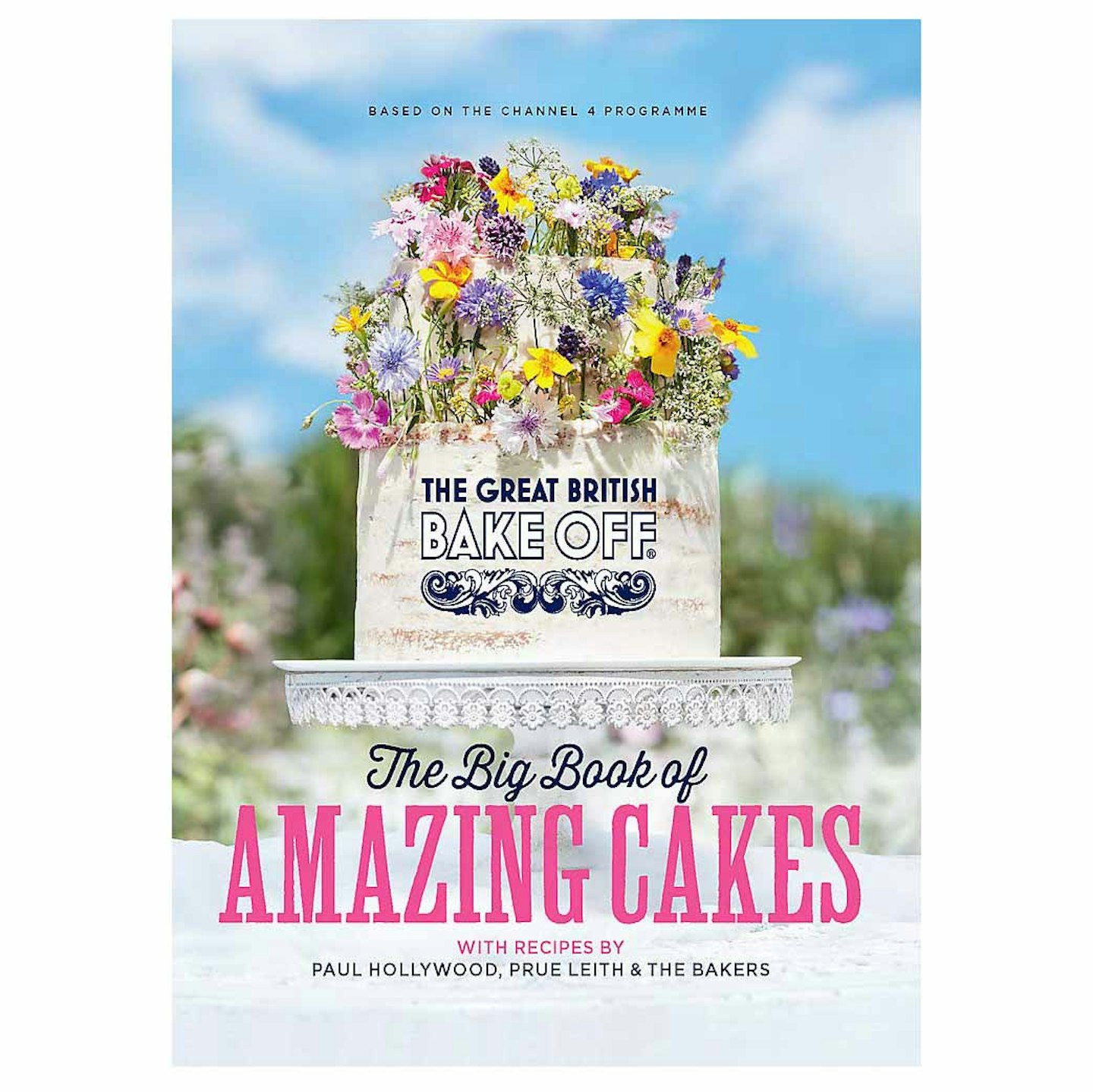 1 of 5
The Great British Bake Off: The Big Book of Amazing Cakes
The book that accompanies the 2019 series, this is full of amazing cakes you can bake and wow your friends and family with.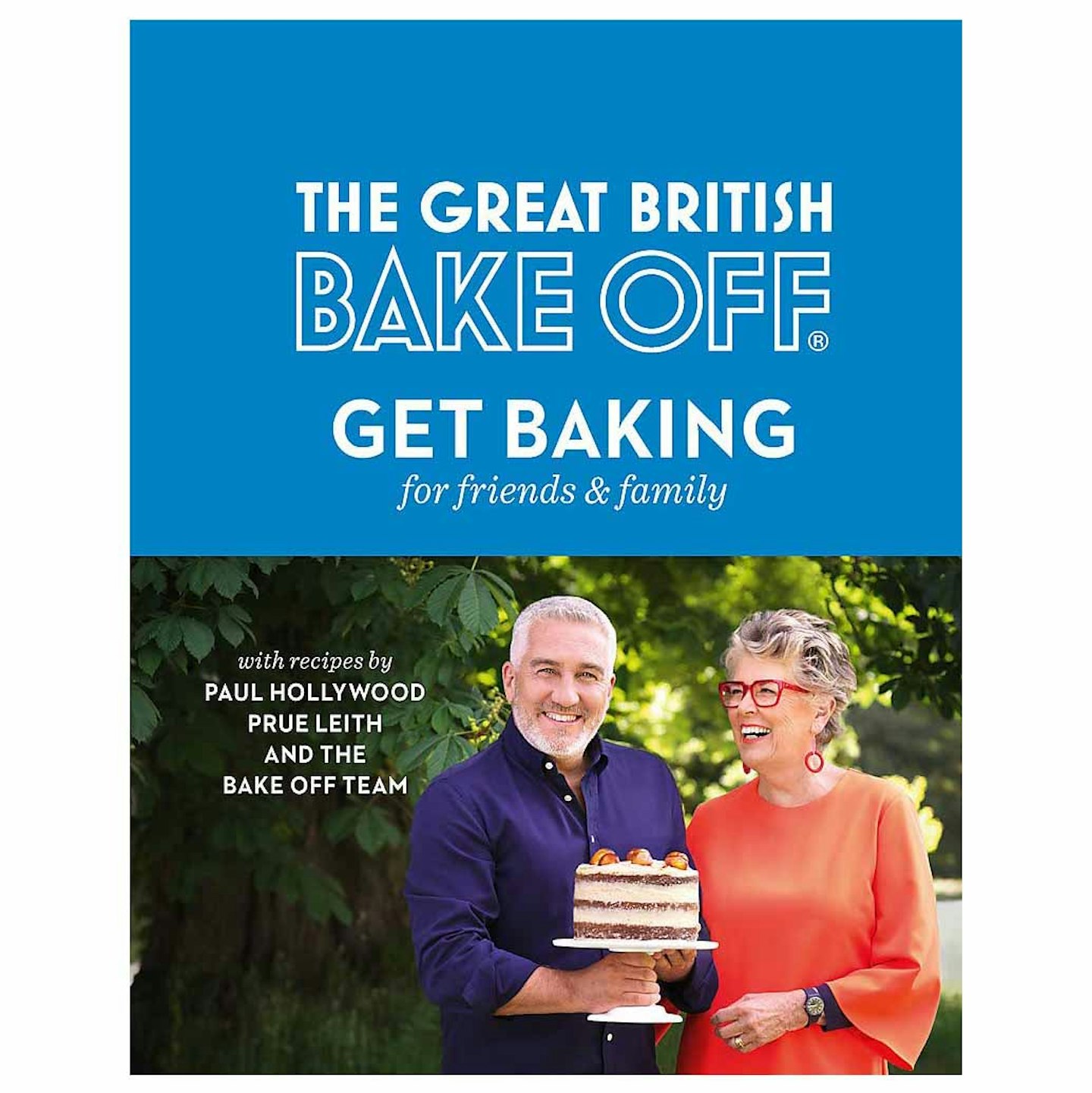 2 of 5
The Great British Bake Off: Get Baking for Friends and Family
A great book to encourage family cooking, tying in with Series 9 of the show. Features more than 100 delicious sweet and savoury recipes.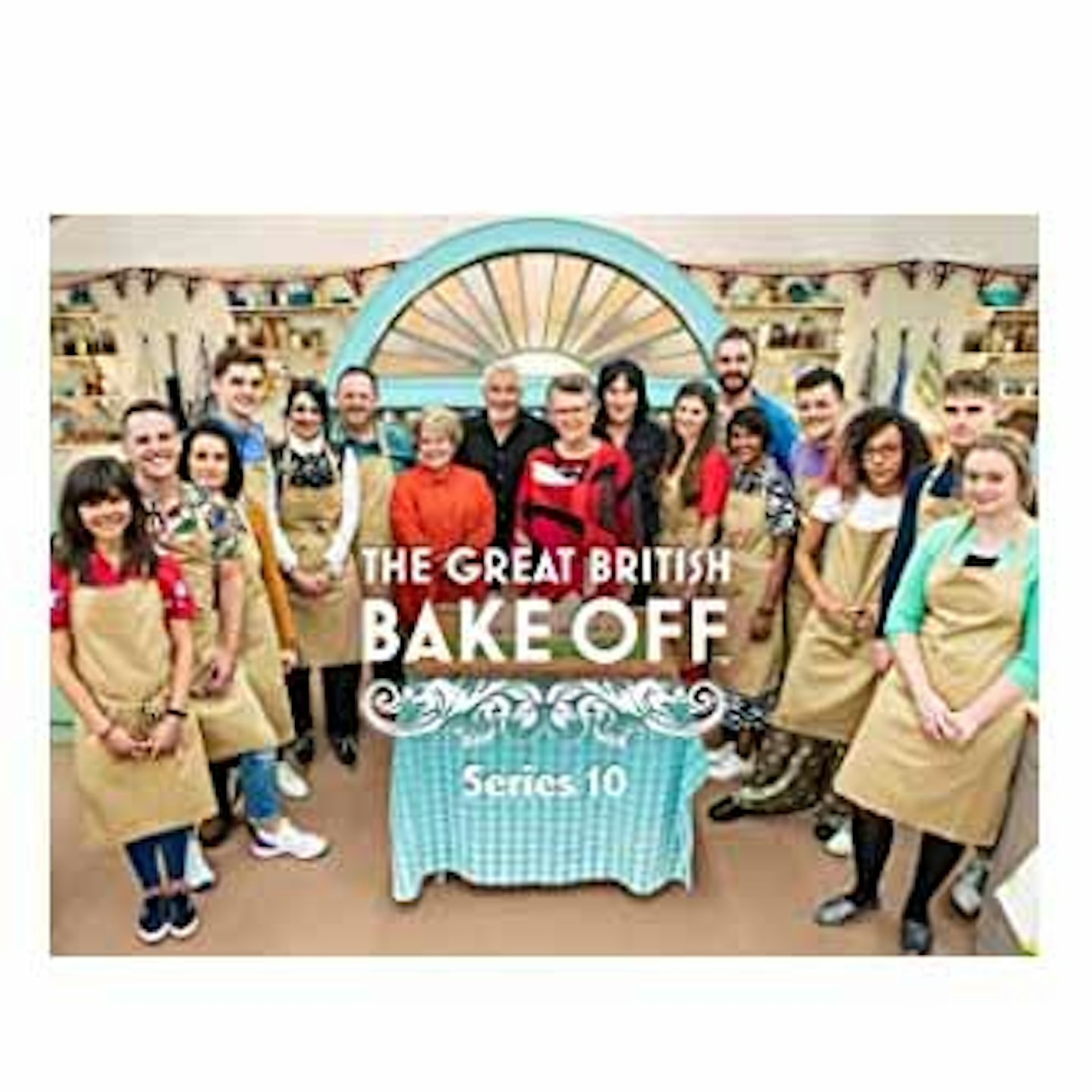 3 of 5
GBBO Series 10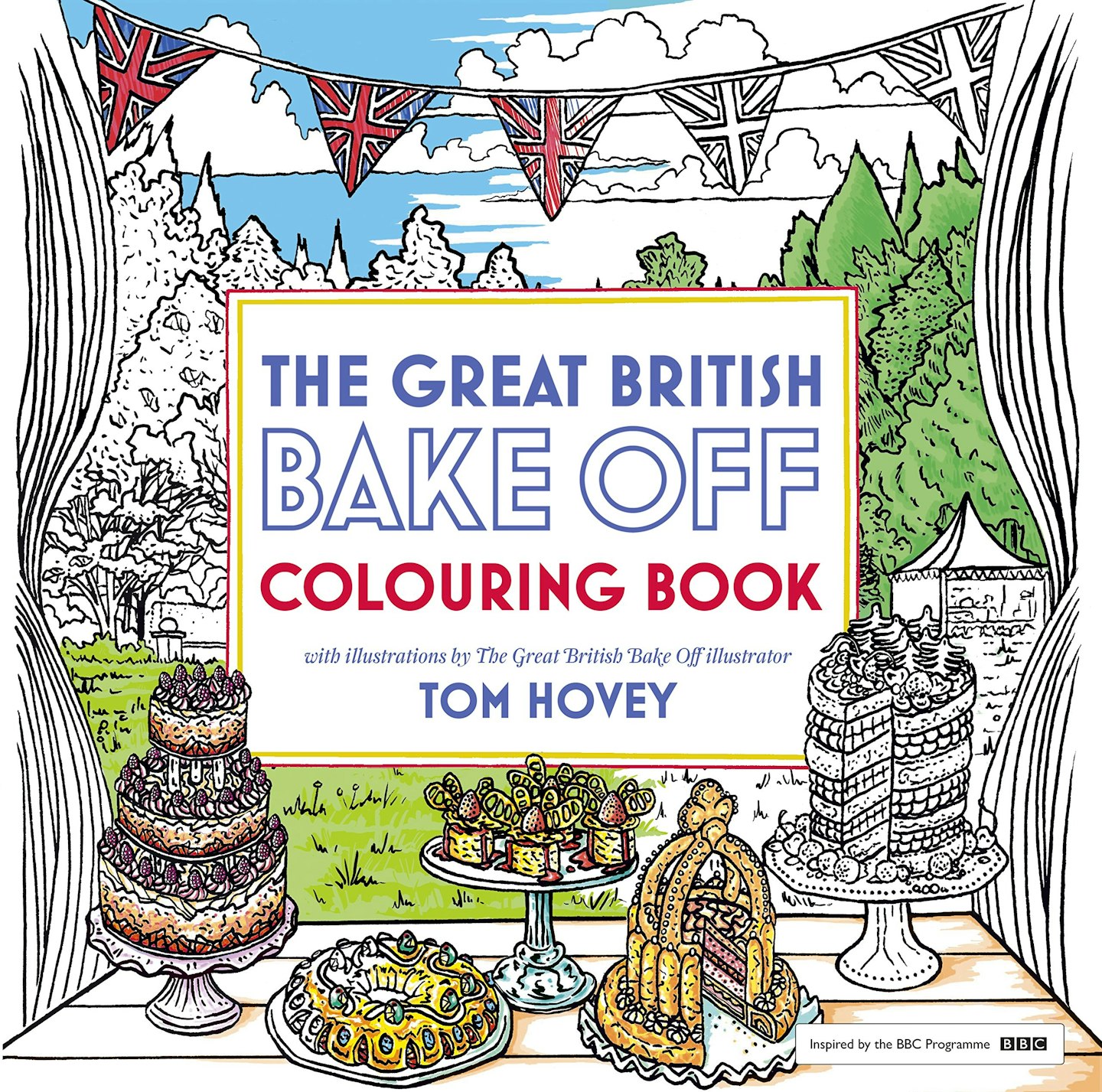 4 of 5
Great British Bake Off Colouring Book
One of the most charming elements from the show is the hand-drawn illustrations by Tom Hovey, and this is a fun adult colouring book featuring illustrations from the series.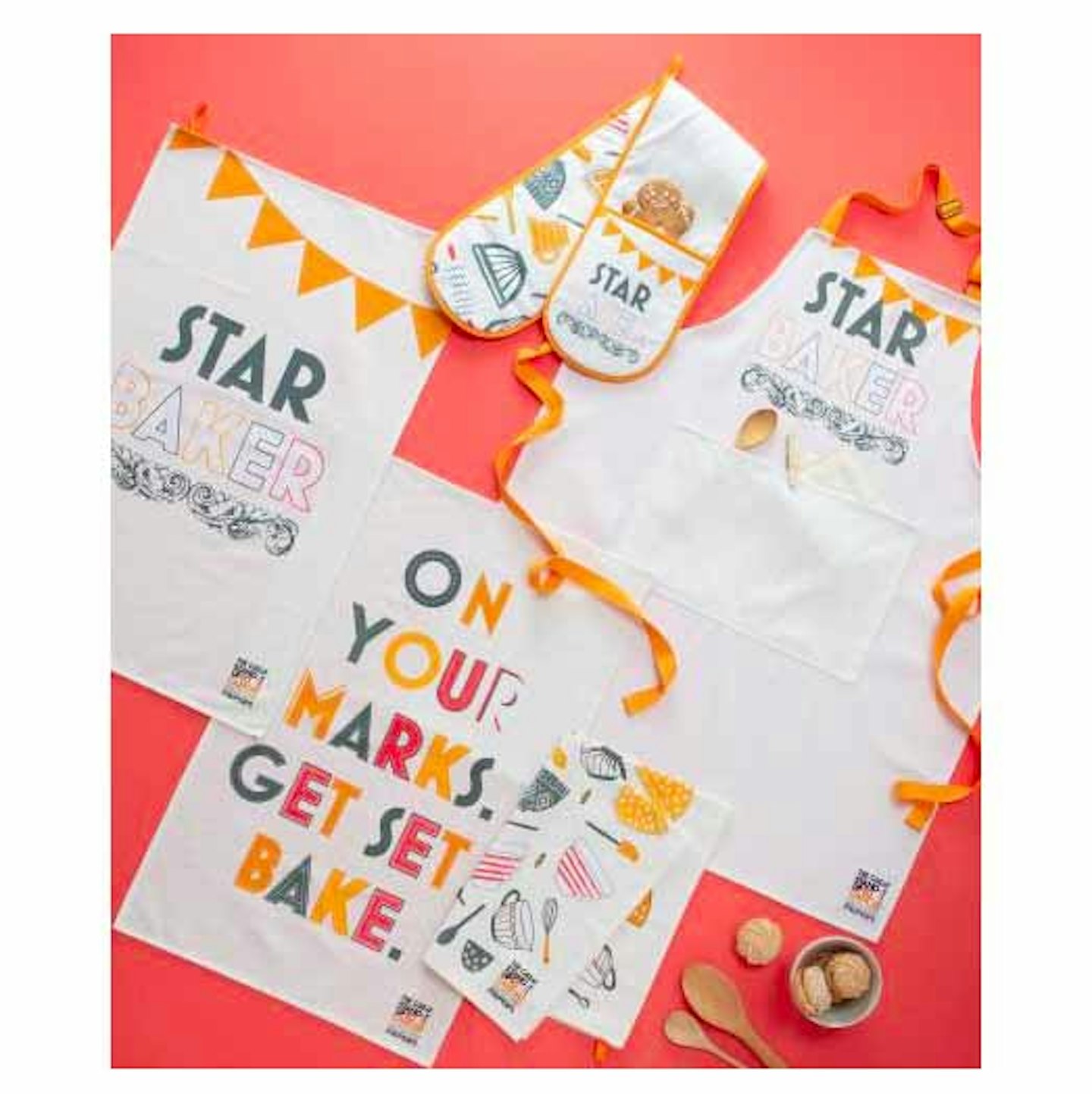 5 of 5
Bake Off 2020 Star Baker Bundle
This star baker bundle includes an apron, oven gloves, and three tea towels, all designed to make you feel like the best baker in the tent.
The best baking essentials
Inspired by GBBO to get into the kitchen and bake some goodies? Or, do you have a friend who's a massive fan of the show and loves to bake? We've rounded up the baking essentials you need to bake along with the show this year - whether you love to bake cakes, tarts, or pies.
Best GBBO merchandise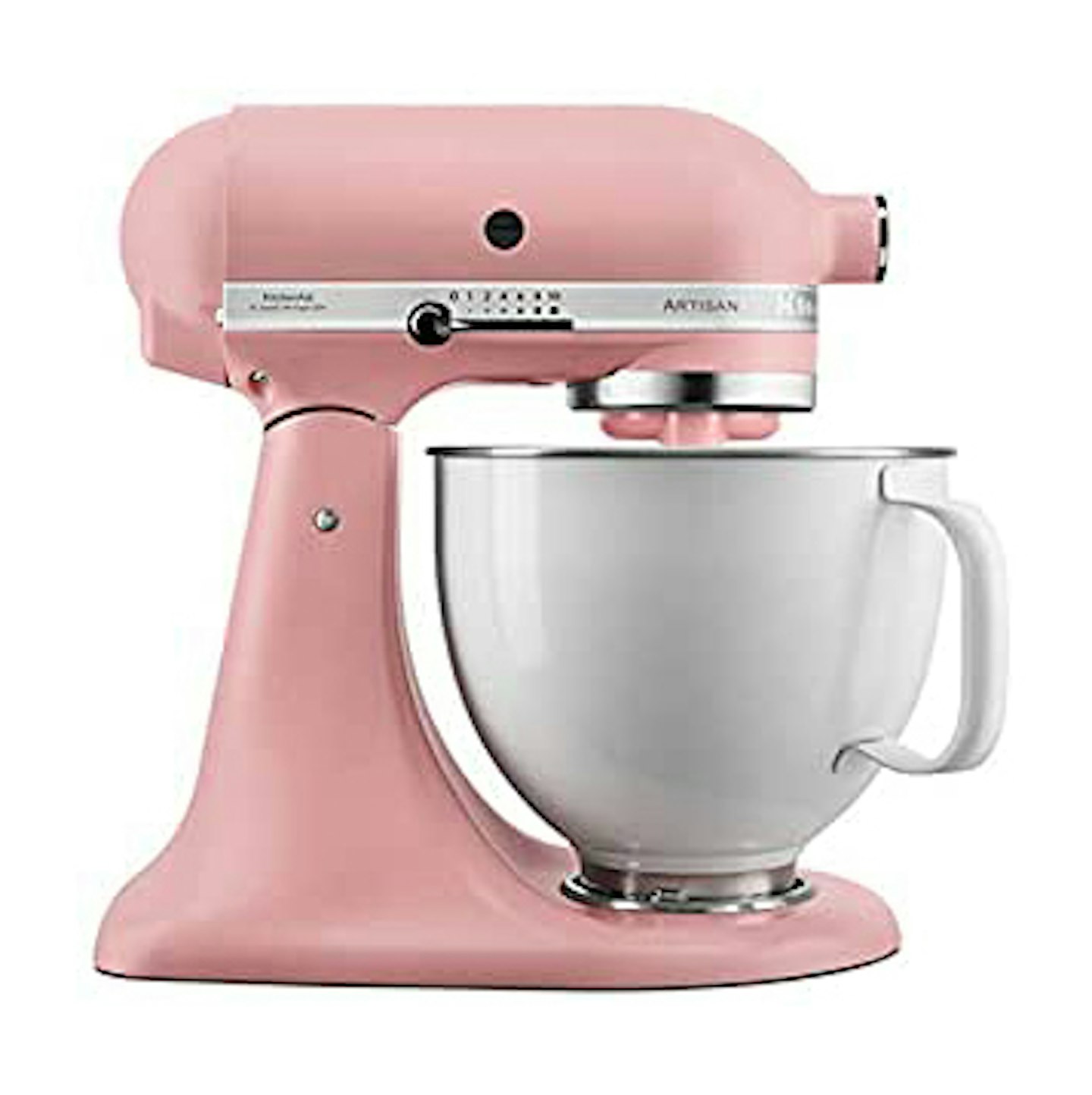 1 of 11
KitchenAid Limited Edition Artisan Mixer 156 Dried Rose with White Bowl
If you're a serious baker, then one of these KitchenAid Artisan Mixers is probably already on your radar; we've just found this beautiful limited-edition dried rose version and we're totally in love. This really does make a difference when making cakes and meringues; you won't know how you ever baked without it.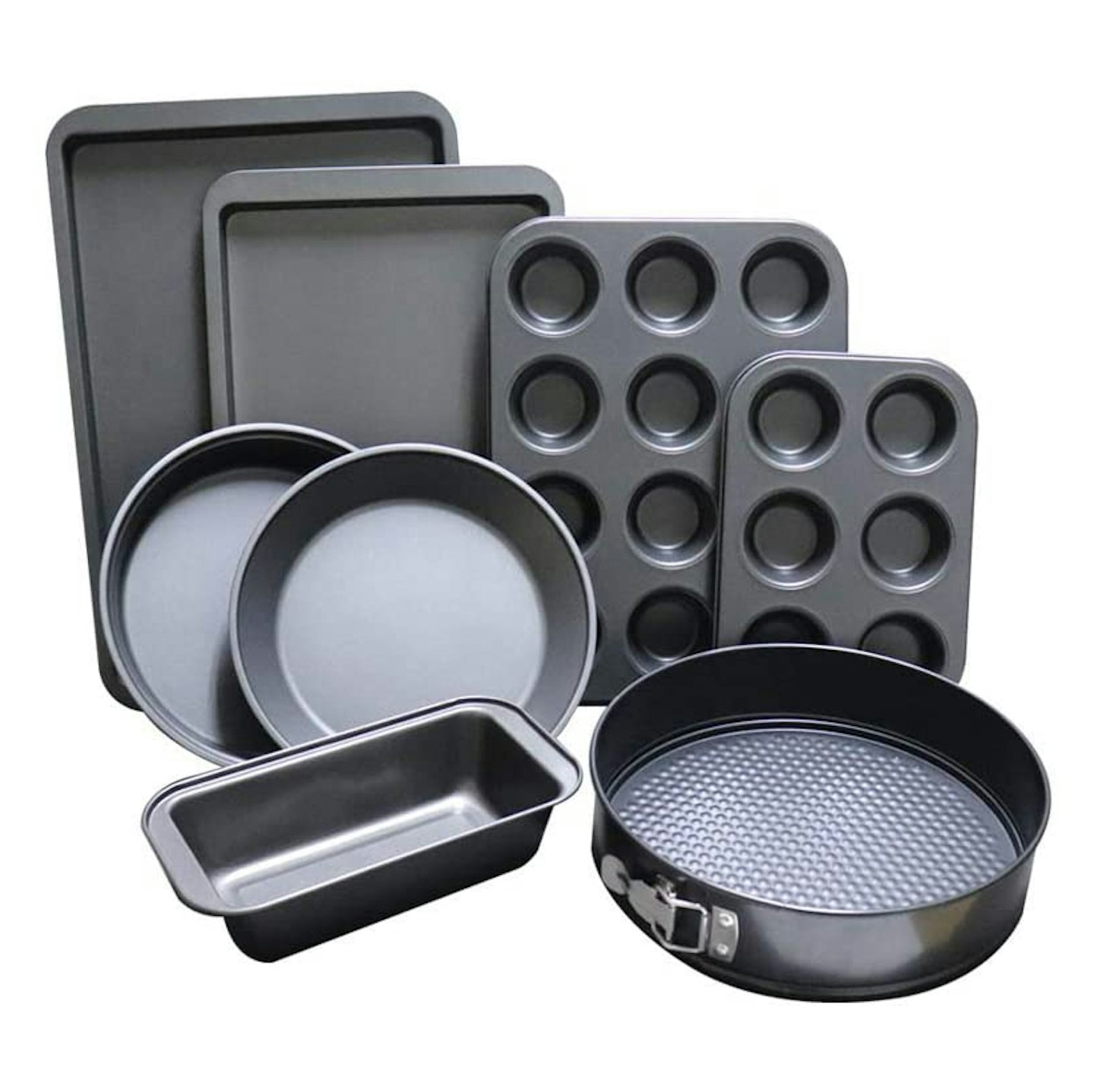 2 of 11
ShellStone 8-Piece Non Stick Bakeware Set
Everything you need to bake cupcakes, muffins, cakes, tarts, loaf cakes, and more – this eight-piece bakeware set provides you with all the equipment you need to practise before next year's GBBO auditions.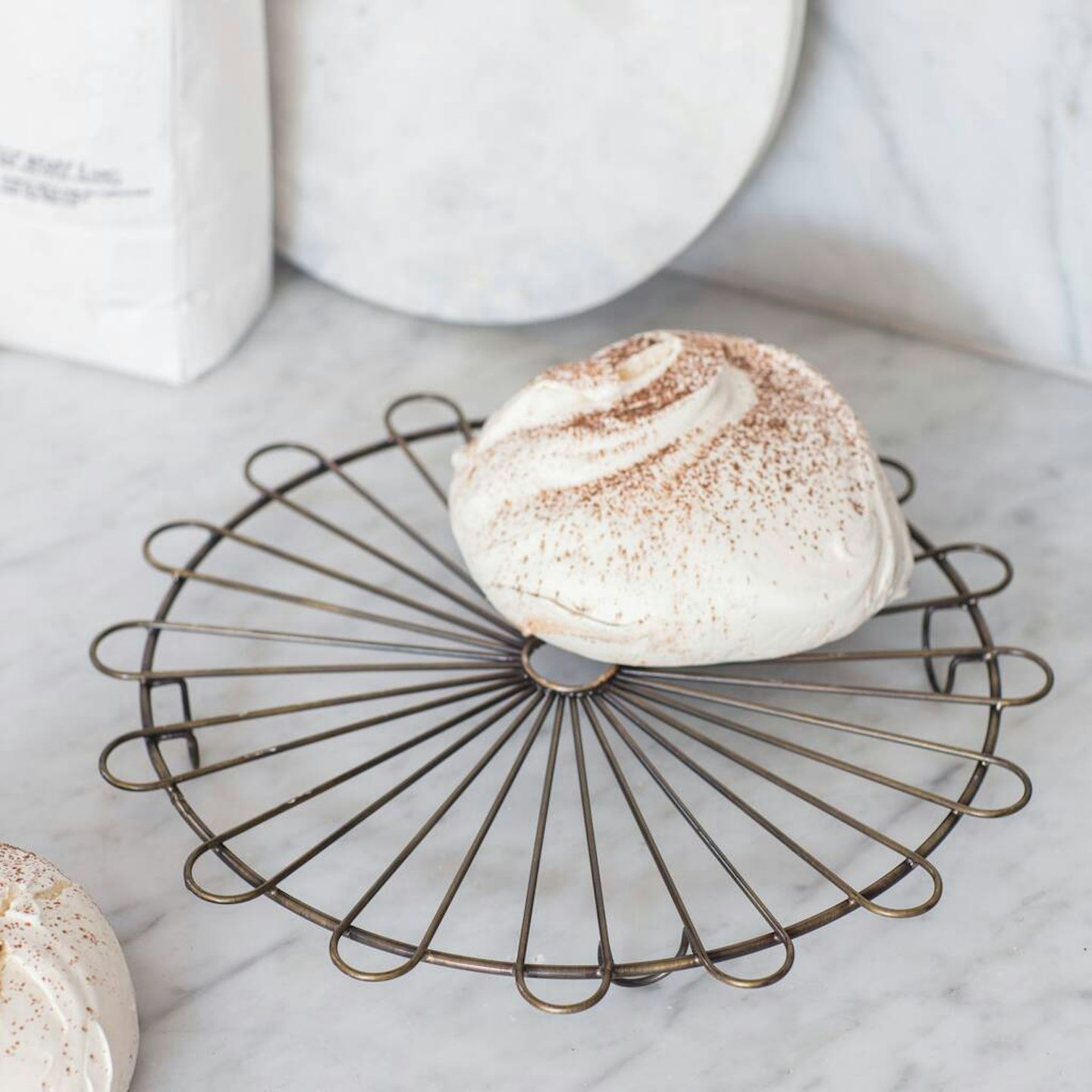 3 of 11
Wire Work Cake Rack
Show off your incredible showstopper cakes on this stylish wire cake rack, which will also play host to pastries, pies, and meringues too. It's not suitable for the dishwasher.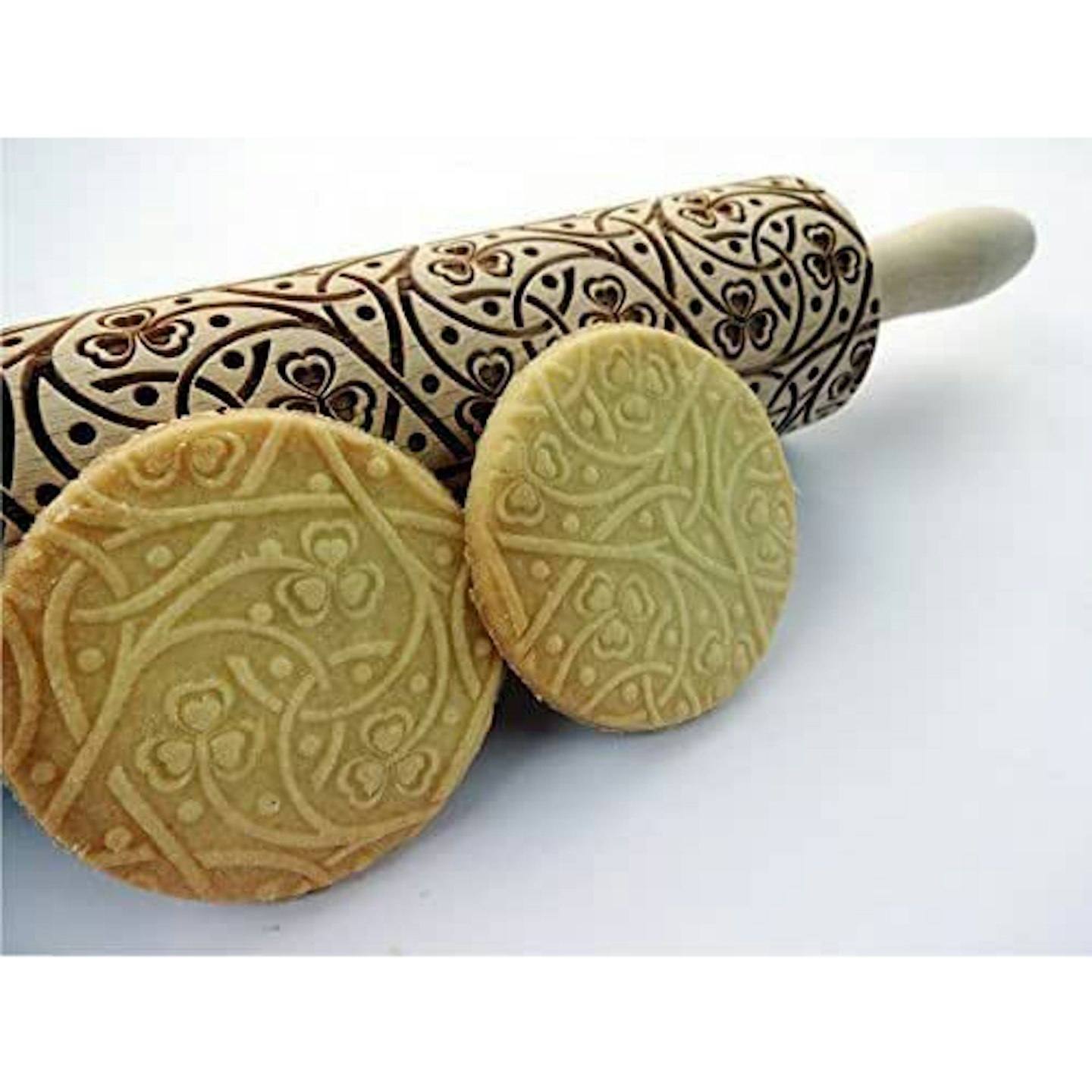 4 of 11
Irish Clover Knot Embossed Rolling Pin
A clever way to make your biscuits look really unique and special is an embossed rolling pin – they'll look like something out of a French patisserie. You'll get one of Paul Hollywood's handshakes for these.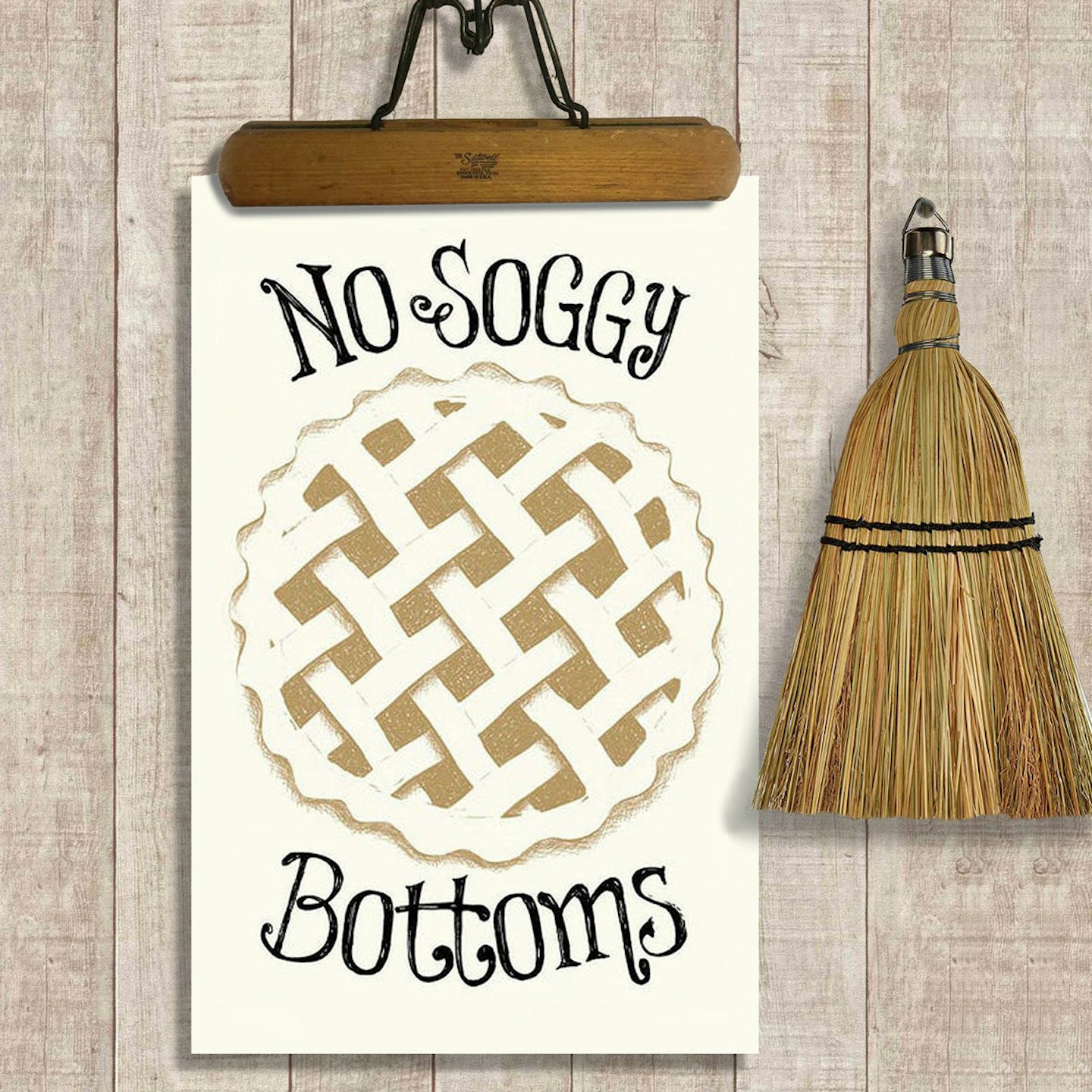 5 of 11
No Soggy Bottoms sign
Decorate your kitchen walls with this timely reminder that we don't want any soggy bottoms on our pies or tarts. Mary Berry's famous phrase will always be remembered, even though she's no longer on the show (sob).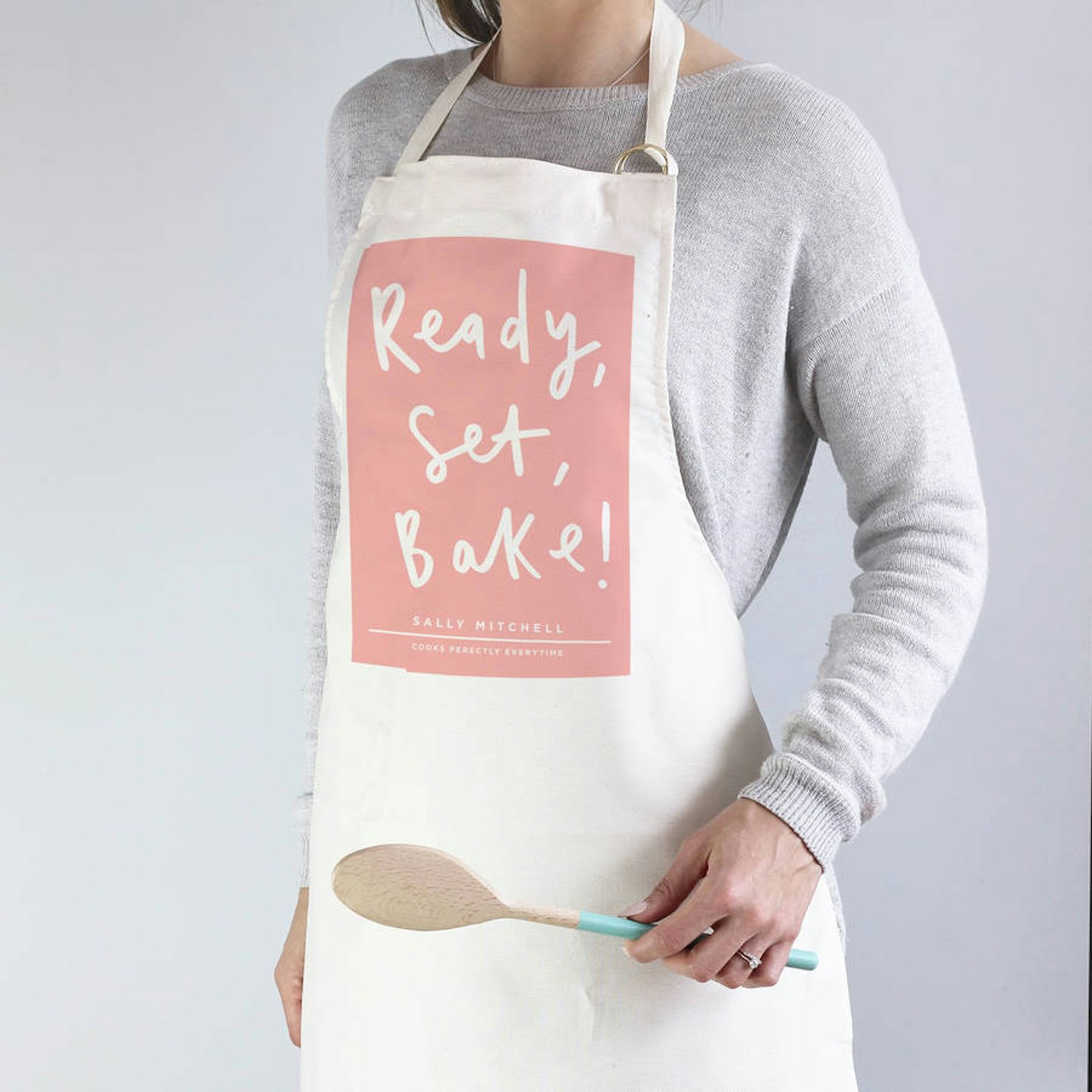 6 of 11
Ready Set Bake Personalised Apron
Look the part in the kitchen with a special apron; this one is available in a range of colours, and you can personalise it with your name underneath. Great for you or as a gift for a fellow baker.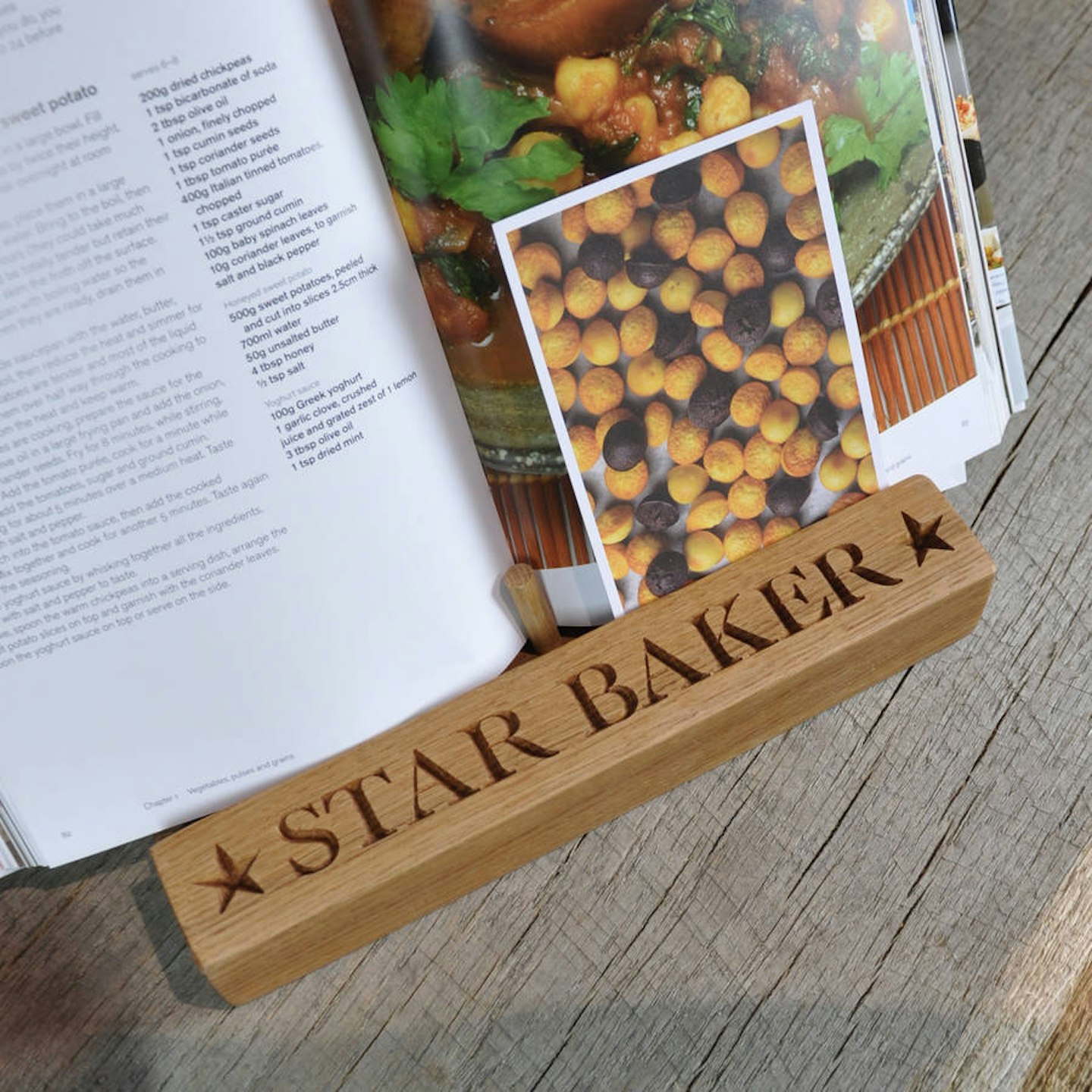 7 of 11
Star Baker Cook Book Stand
An investment piece, this would make a wonderful Christmas gift or birthday present for a real star baker, holding up your recipe books while you bake in style. It's made from solid oak so will last a lifetime.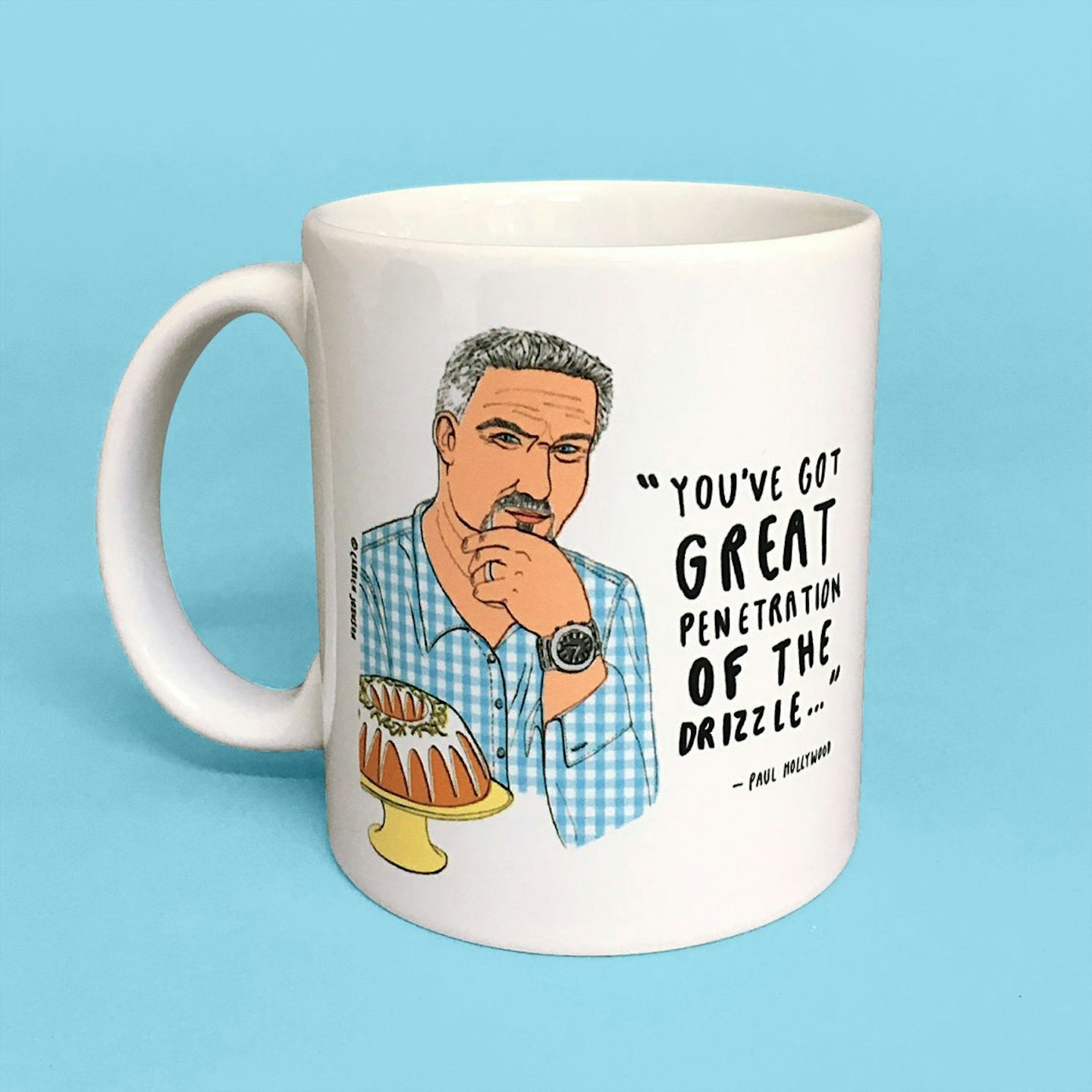 8 of 11
GBBO Paul Hollywood Mug
Immortalise Paul Hollywood's cheeky comments with this fun mug. The Great British Bake Off returns to our screens on Tuesday, September 22, at 8pm on Channel 4.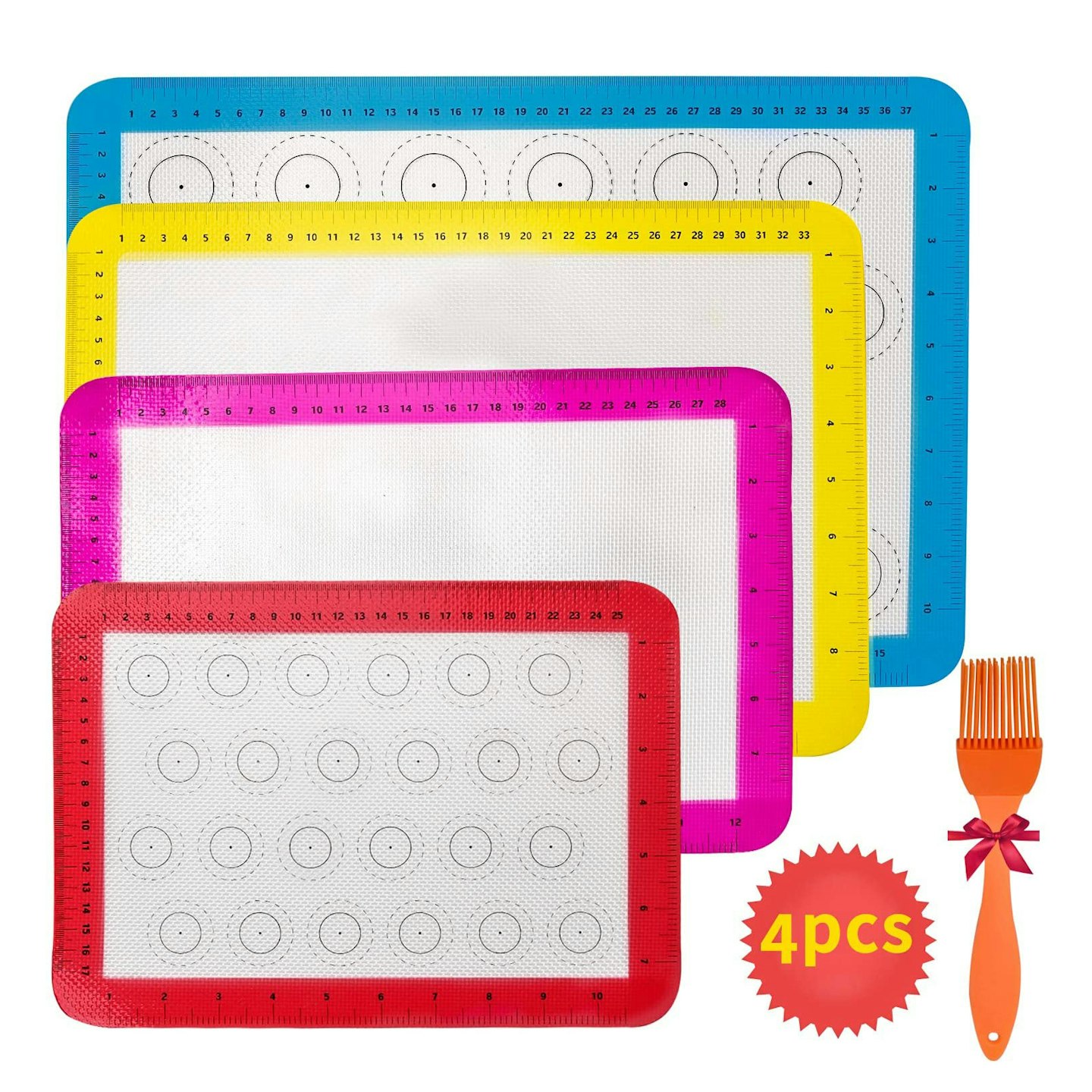 9 of 11
Silicone Baking Mats (set of 4)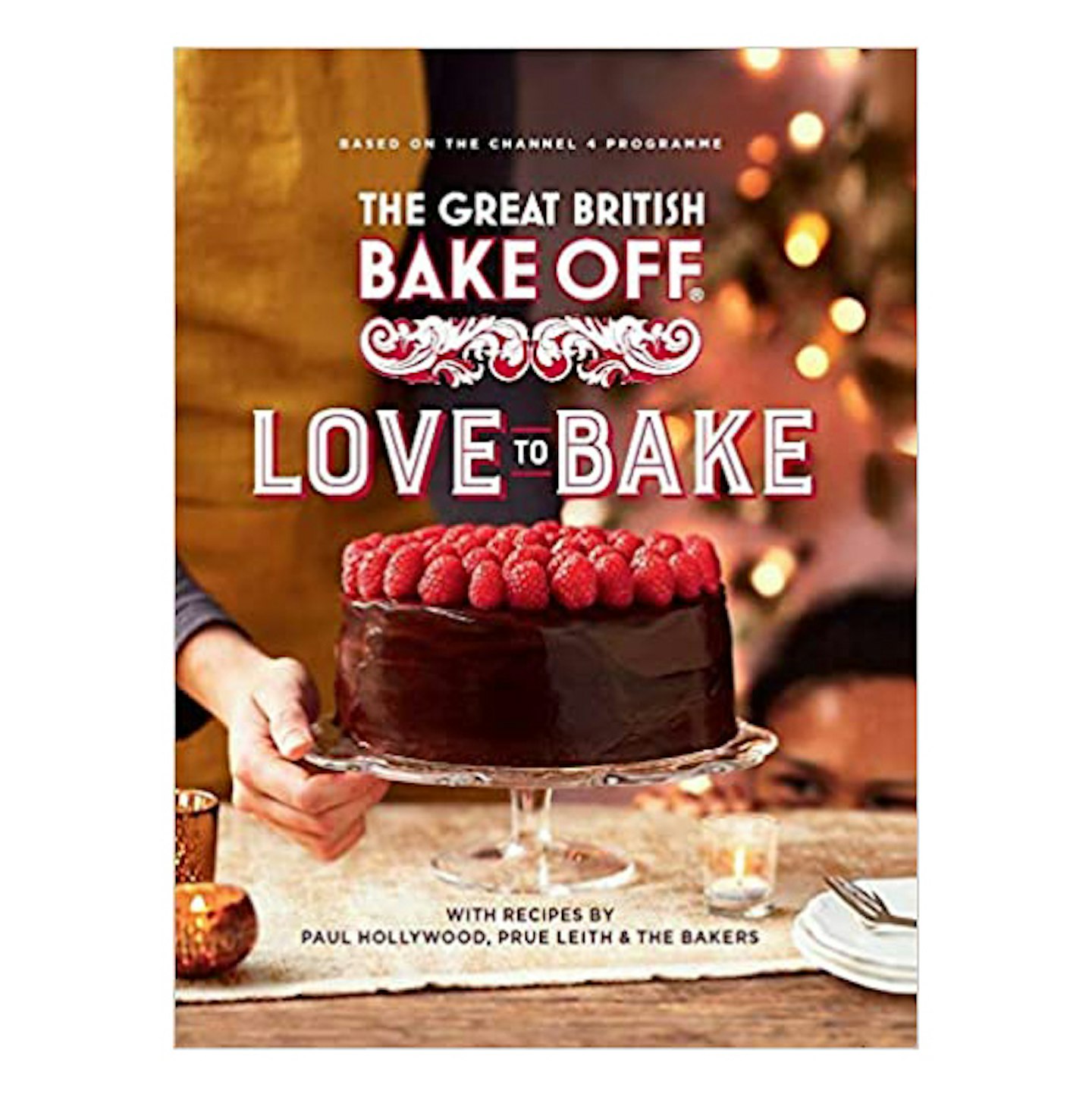 10 of 11
The Great British Bake Off: Love to Bake
Pre-order your copy of the book that accompanies the latest series ready for baking all of the recipes from Pru, Paul and the bakers. It's available to pre-order now and on sale on October 15.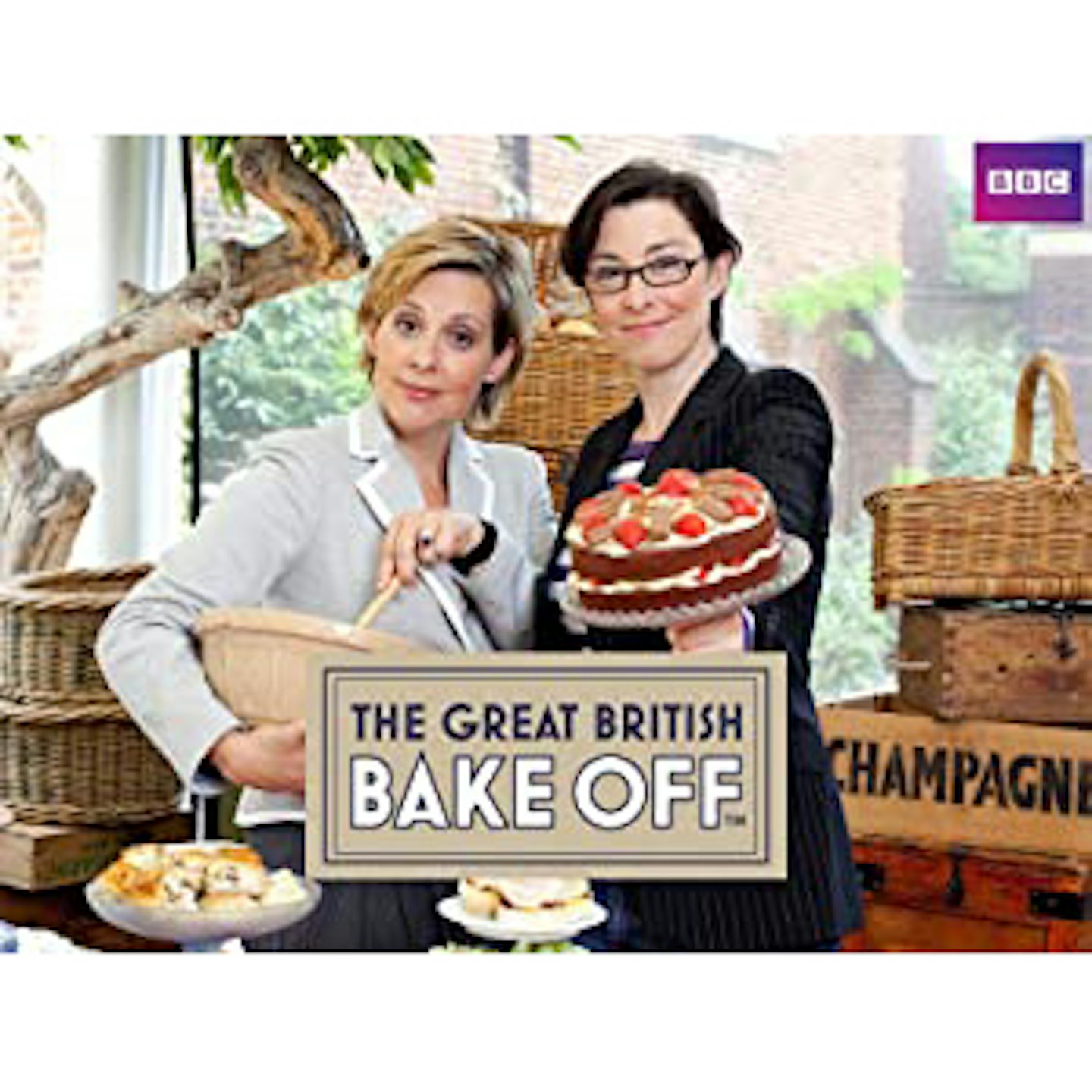 11 of 11
The Great British Bake Off Series 1
Go back to the start and watch how it all began with Series 1 on Prime Video. It'll seem quite different to the latest series – we enjoy those historical bits that they don't feature any more.
Arabella Horspool is a Commercial Content Writer for Mother&Baby and Yours at Bauer Media. She's a bookworm who enjoys cooking and spending time with her many pets.