Television presenter Steph McGovern is best known for her work on BBC Breakfast, Shop Well for Less and Watchdog Live. The journalist now hosts her own lunchtime show on Channel 4, Steph's Packed Lunch. We caught up with her to find out more about her partner, family, friendships and the power of being yourself.
Steph McGovern's partner and daughter
Steph tends to keep her relationship out of the public eye – so her girlfriend's name hasn't been revealed, but it is known that she works as a TV executive. The former BBC reporter and her partner welcomed a daughter in 2019.
"What I've learned about relationships is you have to put in the effort. It's about listening. For example, if I'm ill, I like to be left alone to get on with it – no fuss. Whereas my partner likes to be taken care of. What I used to do when she was ill was project what I would want, so I'd leave her alone. We've had to chat about these things. You've got to listen and make compromises.
"My partner and I have this brilliant rule where, if we're miffed about something, we have 24 hours in which to voice it. It means we have some cracking rows, but we solve things fairly quickly. It might be over something small – like the dishwasher – but that's the reason why you've got 24 hours to make your point… so it doesn't grow into a massive collection of things one of us has done."
She and her family live in Harrogate in Yorkshire.
Steph's Packed Lunch gets axed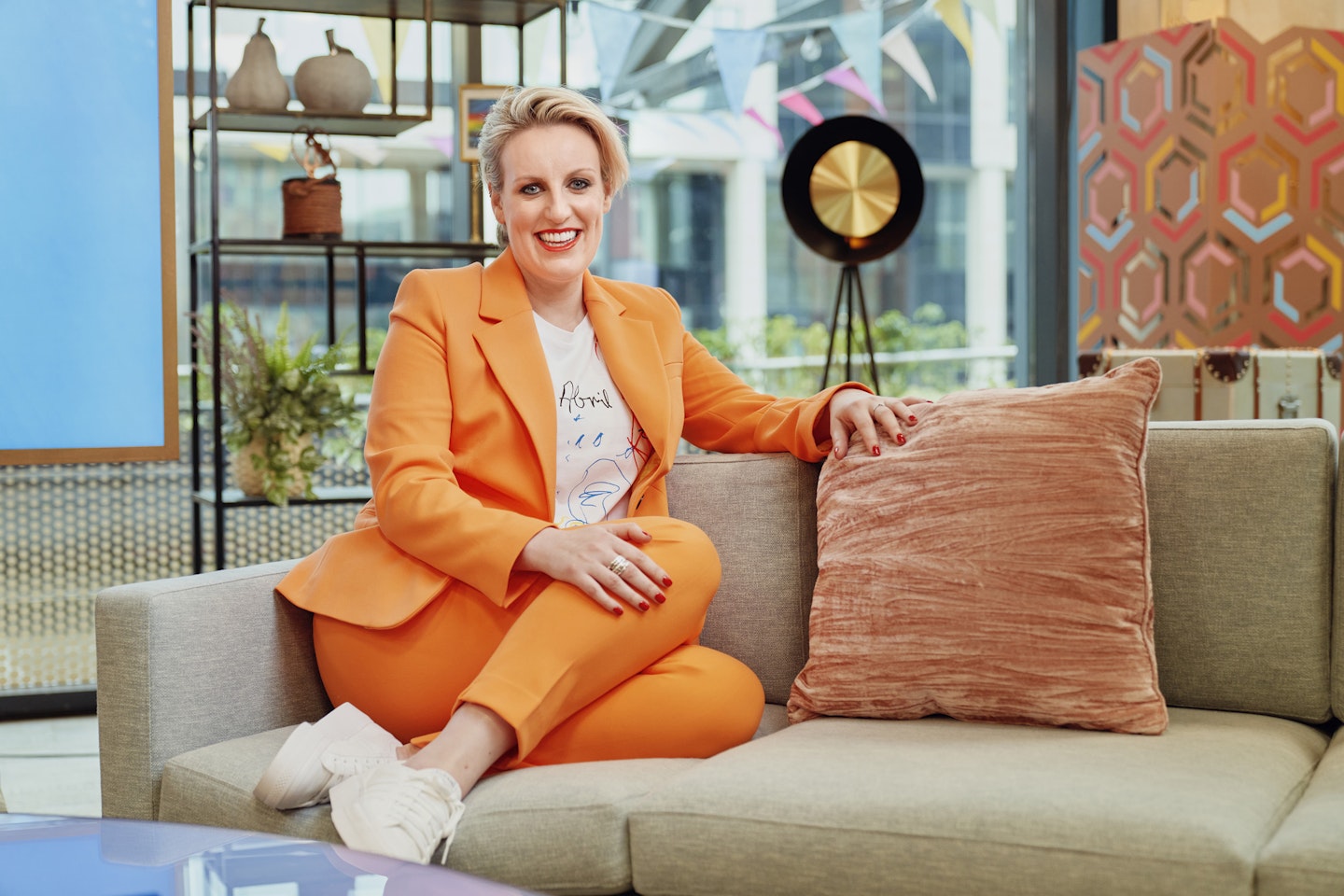 Channel 4 recently announced that Steph's Packed Lunch had been cancelled after three years on air. It will come to an end in December with the show's budget being reallocated to other Channel 4 shows. Their statement read: "Steph has not only made the nation's lunchtimes more entertaining and brilliantly reflected the views and pre-occupations of the country, but the show has also been an outstanding springboard for developing local talent behind the scenes. However, with audience habits changing quicker than ever, we have to make difficult decisions about which programmes to invest in to best drive our digital-first strategy and we have decided not to recommission Steph's Packed Lunch when its existing production contract ends in December 2023."
Many viewers were surprised when there was no mention of the axing on the show, with a business as usual approach from Steph. Steph is still yet to comment on the news.
Steph's family
Born in North Shields, she grew up in Middlesborough with her family.
"My dad is really eccentric," says Steph. "I thought he was David Bowie for the first ten years of my life because I never saw them together in the same room and he had the look of him! All my friends used to say that, too.
"He's an artist and as a kid, I thought: 'Why does my house have to be so different?' He had crazy sculptures and things everywhere. He taught me you don't have to fit a mould. It doesn't matter if you're different to everyone else."
My friends get me through moments of anxiety
"I tell my closest friends everything. I've known them a long time and they know what to say to get me through moments of anxiety. I have newer friends, too. I'm really good friends with Sally Nugent and Carol Kirkwood from Breakfast. They're people you can say anything to and they won't judge."
Authenticity is key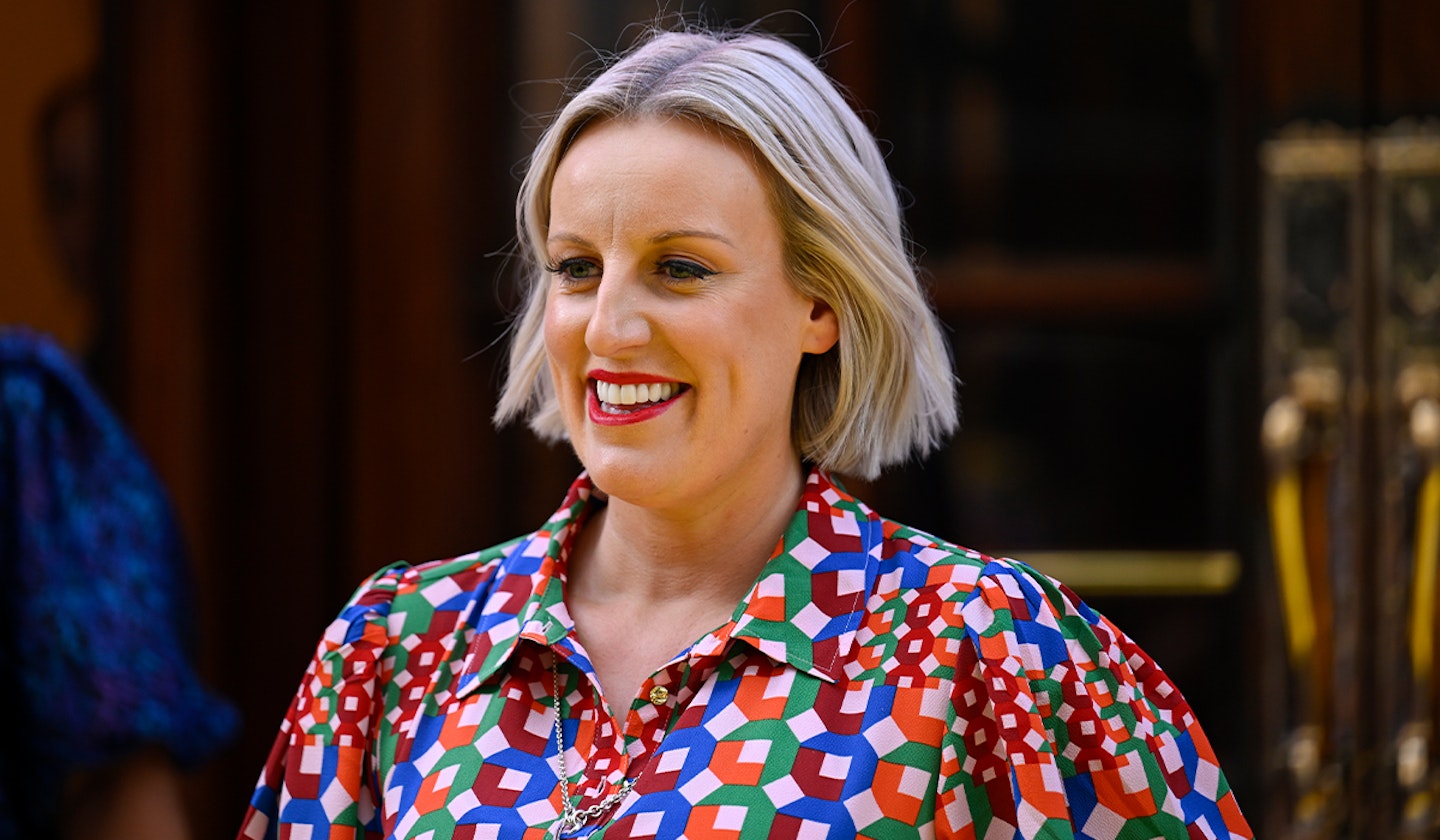 "Be yourself…that's the best advice I've been given. Value what you have. I think accents are brilliant, but there are people who've tried to say to me: "You don't know how far you'll be able to get on TV with that accent."
"The way to connect with people is just be you. Your mates love you for a reason. One of my old Breakfast editors said to me: "Before you're a BBC reporter, you're Steph. Don't lose that. Be Steph… who is a BBC reporter." Authenticity is the key. I think that's why I've done all right.
"I also think it's really important to actually take time to think: "This is brilliant, what I'm doing." There was a point in my career where I was doing so much, I'd forget some of the brilliant stuff. I might be like: "Oh, I interviewed the Chancellor on Tuesday, didn't I? Now it's Thursday and I've done seven million other things." It's a case of taking stock, looking around and just having a moment."
Watch Steph's Packed Lunch – complete with celebrity interviews, real-life stories, consumer issues and food – weekdays on Channel 4 at 12.30pm.
Is Steph McGovern on Instagram?
Steph is very active over her social media accounts and following her is a great way to catch up on what she's up to.
Steph's Instagram has been launched fairly recently, with her first posting back in September 2020 to mark the start of her show, Steph's Packed Lunch. We're sure Steph will continue posting here after the show is come to an end.
Steph McGovern Irish dancing
Did you know that Steph is a trained Irish dancer? Although she's now retired, Steph showcased her dancing talents on BBC Breakfast back in 2012 and impressed viewers.
Stephanie Anthony is the Deputy Digital Editor of Yours.co.uk. Having worked across a variety of topics, from travel and food to pharmaceuticals, she also has a particular interest in mental health and wellness. She has a house full of pets with two dogs and two cats.