It is one of the most famous scenes in film history – Marion Crane, played by the actress Janet Leigh, is attacked and murdered while taking a shower. Alfred Hitchcock's Psycho (1960) may seem tame by modern standards but it made cinematic history. It was to prove a legendary role for Janet Leigh but she was already a household name and, in a sense, she was already playing the role of her life: as the wife of Tony Curtis.
When was Janet Leigh born?
Jeanette Helen Morrison was born on July 6, 1927 in Merced, California. She was the only child of Helen Lita (née Westergaard) and Frederick Robert Morrison.
Janet Leigh and Tony Curtis
Tony Curtis and Janet Leigh were not the only golden couple of the Fifties but they were perhaps the most attractive.
They had met in 1950. Although only in her early 20s, Leigh had already been married briefly twice and was the better known of the two having been in Little Women (1949). Despite concerns that the name sounded too similar to that of Gone With The Wind star Vivian Leigh, she had changed her name to Janet Leigh from her original Jeanette Morrison.
Tony Curtis was not born Tony Curtis either but Bernard Schwartz, a name that hinted at his working-class Jewish New York origins. Still, new to Hollywood, he later freely admitted he was more motivated by the pursuit of girls and money at this stage than anything else. Unsurprisingly, he was not yet taken seriously as an actor, partly because of his New York accent and had been mocked (slightly inaccurately) for his delivery of the line, "Yonder lies the castle of my fadda," in an early role.
Janet Leigh's marriage
Although very keen on each other, the young couple faced unusual pressures from the outset. Janet was shooting a film called Jet Pilot and was facing unwanted attention from the film's producer, the eccentric tycoon Howard Hughes, when she first met Tony. Hughes had the power to potentially wreck both their careers if he wished.
Meanwhile, Tony had been offered $30,000 by the studio to marry his then frequent co-star Piper Laurie, in the hope that it would further enhance their box office appeal. In fact, neither Piper nor Tony were attracted to each other (Tony thought her "a very unpleasant person, very suspicious of everybody") and Tony, though tempted by the money, refused. Despite warnings from their friend comic Jerry Lewis that they were committing "career suicide," Tony and Janet eloped in 1951.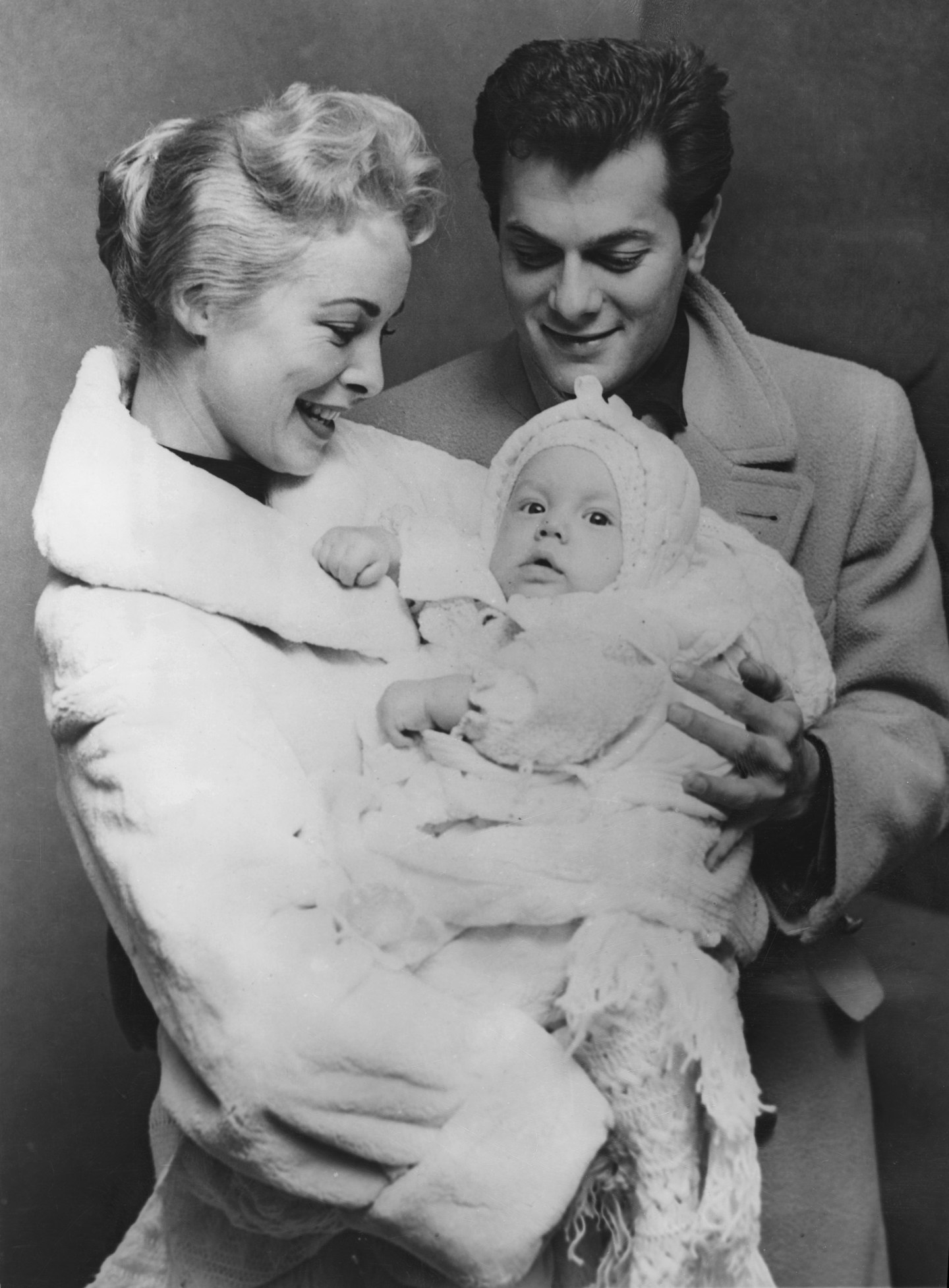 Jerry Lewis was wrong. The years of Tony and Janet's marriage would be the best of either of their careers, Janet appearing in Touch of Evil, Psycho and The Manchurian Candidate and Tony finding new credibility in The Defiant Ones, The Sweet Smell of Success, Some Like It Hot (featuring Tony's old girlfriend, Marilyn Monroe) and Spartacus. By the end of the Fifties, they were true stars, the beautiful parents of two daughters Kelly and Jamie.
By 1962, they had divorced. What went wrong?
Janet Leigh's divorce from Tony Curtis
In some ways, the causes were all too predictable. One day in the mid-Fifties, with the marriage already under strain, Tony found what he suspected to be a love letter from one of Janet's co-stars, the future choreographer and director Bob Fosse.
Curtis later rationalised his subsequent behaviour which included frequent visits to Hugh Hefner's Playboy Mansion and a tryst with actress Natalie Wood: "I was 30 years old, in my prime and… beautiful girls with fantastic figures were constantly throwing themselves at me… I decided that from that point on I would partake more fully of the bounty being offered me."
In fact, Tony had already had an affair with Gloria DeHaven his co-star in the musical So This Is Paris (1955). He had first locked eyes with her while seeing her singing when he was an anonymous teenage sailor during a Second World War concert performance. He still claimed to be in love with her as late as 2008.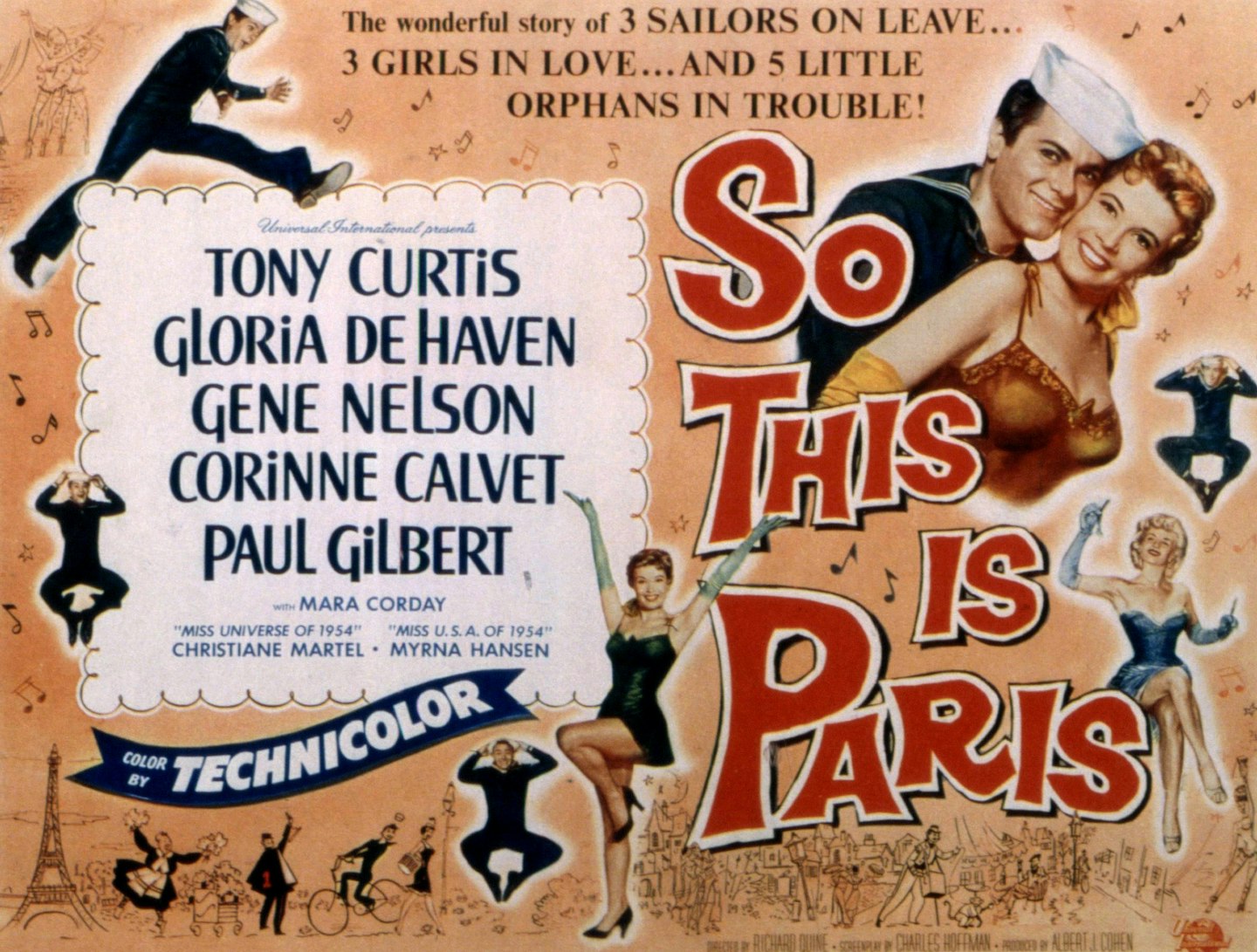 Tony also seems to have envied the freedom apparently enjoyed by his friend Frank Sinatra following his divorce from Ava Gardner. But there were other issues too. Janet, who was from a more privileged background than Tony was frequently annoyed by Tony's apparent lack of social decorum. She was enraged by an incident when Tony accidentally broke a wine glass in front of actress Ethel Merman. Merman didn't mind and deliberately broke another glass to make Tony (who was very insecure about his social background) feel better. But Janet, watching, was furious.
Worse was to come. Whereas Tony loved the attention fame brought him, Janet grew very uncomfortable with it. After Psycho, according to Tony she began drinking heavily, even wolfing down sleeping pills during one drunken row until Tony made her cough them up. Their marriage ended soon after.
Janet Leigh's children
Neither Tony or Janet's careers ever scaled the same heights as they did during their marriage. Janet married Robert Brandt very soon after her divorce from Tony remaining with him until her death, age 77 in 2004.
She deliberately scaled back her career after the split with Tony but did appear in two films with Jamie Lee Curtis, her second daughter who as the star of such films as Halloween, Trading Places, A Fish Called Wanda and True Lies, has enjoyed a long career as a film star herself.
Her sister Kelly has also acted. Both daughters generally sided with their mother after the split.
The divorce undeniably harmed Tony Curtis's career. Though he continued acting throughout the next 50 years, Tony Curtis never really enjoyed another major great movie role, with the notable exception of The Boston Strangler in 1968. He married five more times, often to much younger women. His last wife who he married while in his early 70s in 1998, was more than 40 years his junior and had not even been born when he had been married to Janet Leigh.
He died in 2010, aged 84. "For a while, we were Hollywood's golden couple," he said once of his marriage to Janet Leigh. "I was very dedicated and devoted to Janet, and on top of my trade, but in her eyes that goldenness started to wear off. I realised that whatever I was, I wasn't enough for Janet. That hurt me a lot and broke my heart."
Did Janet Leigh appear in Columbo?
She did, yes! Janet starred in Season 5 of Columbo in the episode Forgotten Lady where she played musical murderess Grace Wheeler-Willis.
What did Janet Leigh die of?
Janet died at home on October 3, 2004, aged 77 after a protracted battle with vasculitis. Her death came as a surprise as she had not publicly disclosed her illness.
Check out Janet Leigh's performance in a famous scene from Alfred Hitchcock's film, Psycho
Jamie Lee Curtis talks about her late mother
In a chat with fellow actress Melanie Griffith for Interview magazine, Jamie said she thought the #MeToo movement would have really upset her mother.
The actresses were discussing their respective mothers and their work with the late Alfred Hitchcock. Melanie's mother Tippi Hedren wrote in her autobiography that Hitchcock had sexually assaulted and harassed her in the 1960s.
"'It's not fair to unpack that, because she's dead and I'm going to put words in her mouth, but knowing her, I think she would not say that he misbehaved in any way," Jamie explained. "I think she would have looked at it as, 'That was just the way it was,'"
Did you know these facts about Janet Leigh?
Psycho, starring Janet Leigh, was the first-ever mainstream US film to feature a flushing toilet.
Janet Leigh and Tony Curtis appeared together in five films: Houdini (1953), The Black Shield of Falworth (1954), The Vikings (1958), The Perfect Furlough (1958) and Who Was That Lady? (1960). They also had cameos together in a sixth film, Pepe (1960).
Janet Leigh was first married when she was 15, although she pretended she was 18 and the marriage was annulled shortly afterwards
She also wrote four books: a memoir which became a New York Times Bestseller, a nonfiction book about Psycho called Psycho: Behind the Scenes of the Classic Thriller, and two fiction novels.

Popular articles to read next