If you're a true crime afficionado, then you need to clear your diary on Monday evenings from next week. On Monday 9th October at 10pm, the hugely popular "Donal MacIntyre's Killer Evidence" series returns to our screens after a summer break. Great news for the millions of armchair detectives out there, and it's courtesy of CBS Reality, home to expert-led true crime. Always factual, always true.
Hosted by the renowned investigative journalist and criminologist Donal MacIntyre, this gripping series continues to take viewers on a fascinating journey through some of the most shocking criminal cases in modern times. With years of experience in the field of crime journalism, MacIntyre's understanding of the nuances and complexities behind criminal behaviour makes him the perfect guide through these captivating stories.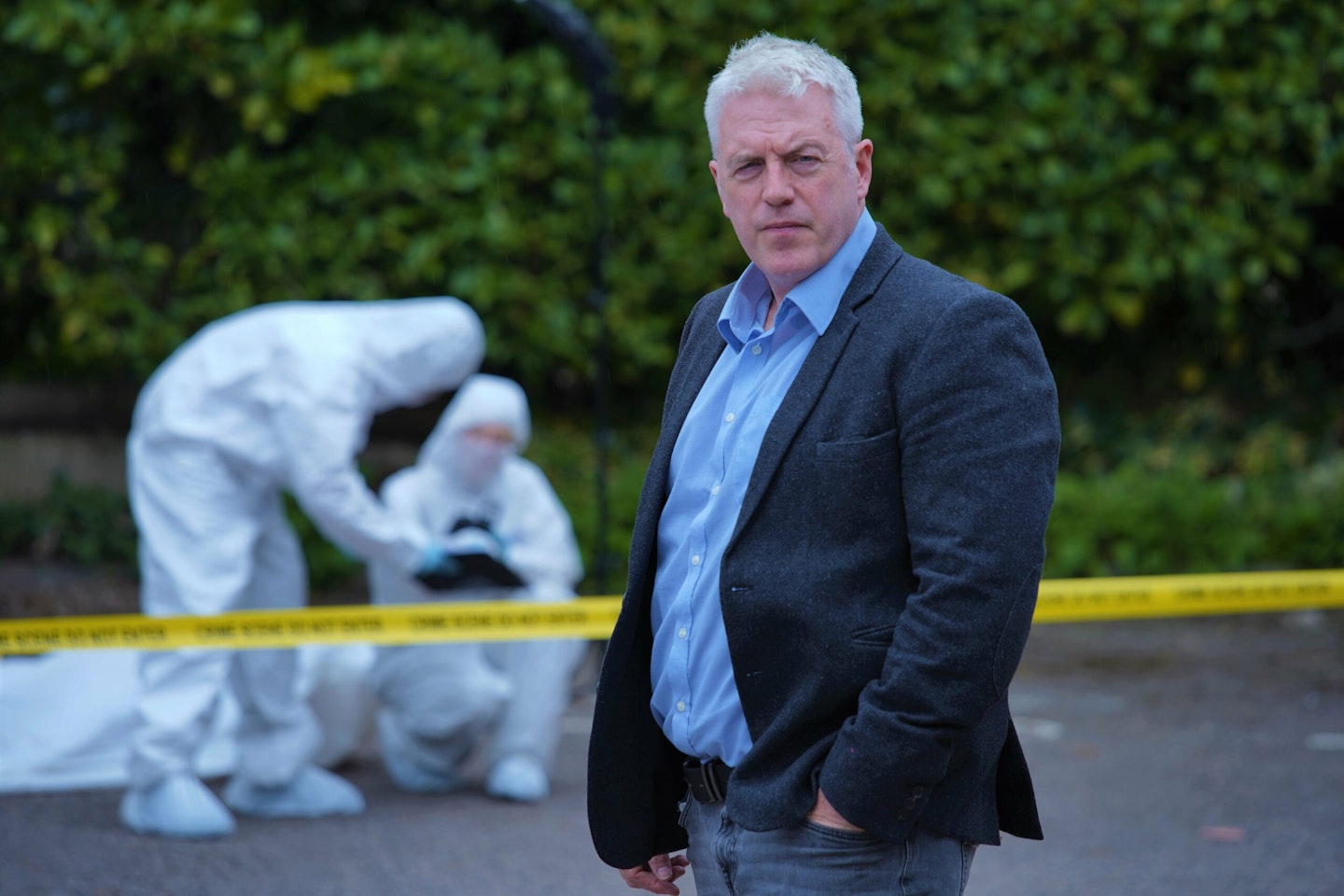 In "Donal MacIntyre's Killer Evidence", only available on CBS Reality and via the CBS Catch Up Channels UK player, the series takes a deep dive into perplexing and riveting murder cases in the UK and USA, when forensic science was instrumental in exposing the missing pieces in the jigsaw that was needed to crack the case and bring the perpetrators to justice.
Each episode provides a unique and original perspective as we are presented with first-hand accounts of the professionals involved, from the senior police officers who were the first to arrive at the scene of the crime to the forensic experts who provided the crucial evidence that secured the convictions of the killers.
In the series, expert commentators such as Tracy Alexander, Director of Forensic Services for the City of London Police, and senior forensic scientist Jo Millington provide key insights into the techniques that were used to catch the murderers. In addition, forensic psychiatrist Dr Sohom Das, digital forensic expert Andrew Sheldon, and pathologist Brett Lockyer shed light on the physical and psychological aspects of the cases, exploring the unsettling motives of the criminals involved.
The new set of episodes, starting Monday 9th October at 10pm, begins with the shocking case of father of six Roy Brooker, who went missing in South London in December 1999. Convinced his disappearance was connected with the discovery of an abandoned, burnt-out car the next day, police conduct door to door enquiries that point the finger of suspicion at two local violent criminals. But with no body or witnesses, the case stalls. But resolute police work starts a trail that leads to an Essex landfill site, and a three-week search which allowed forensic science to unlock the door and crack the case.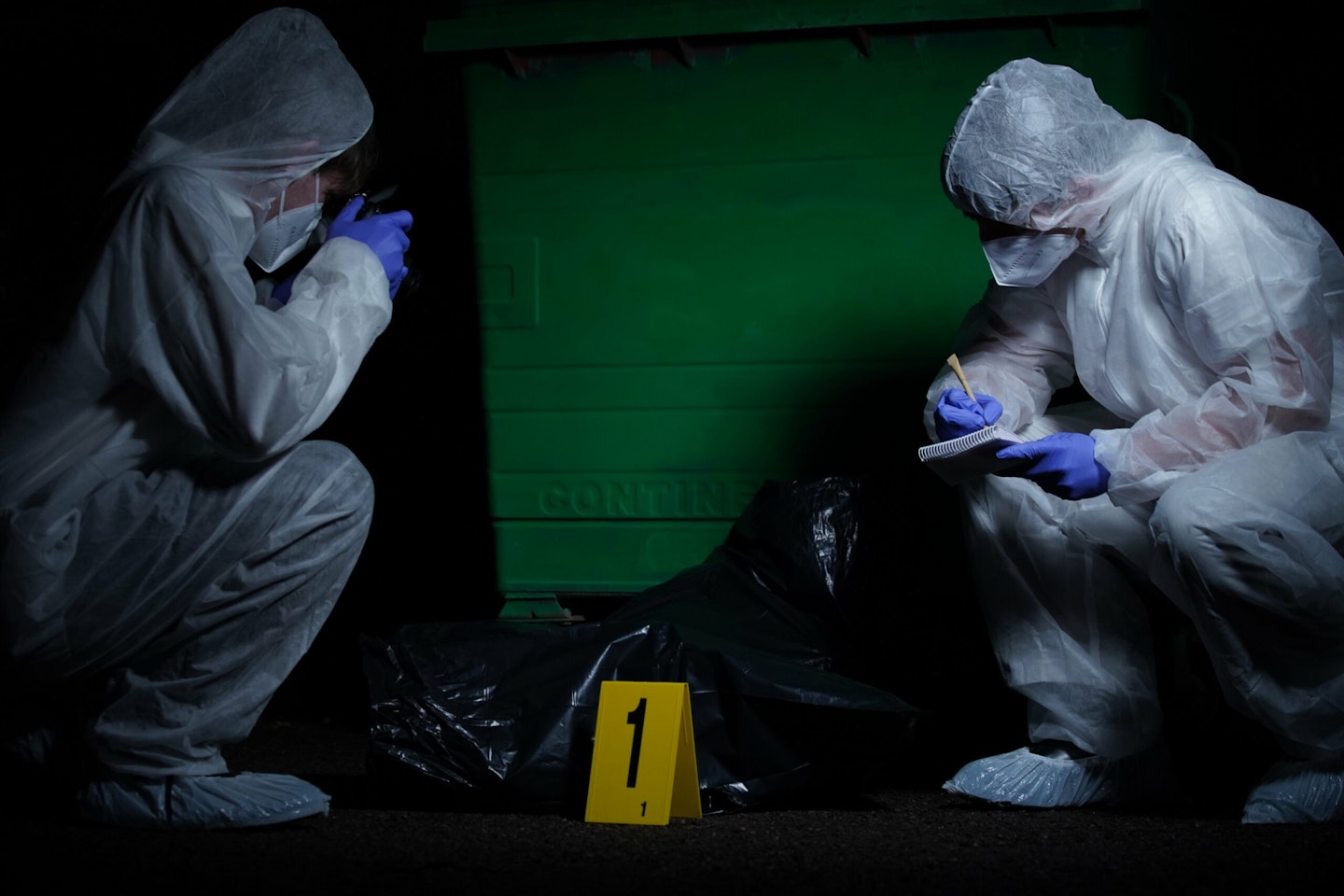 Later in the series, "Donal MacIntyre's Killer Evidence" casts a microscopic lens on the tragic story of Katherine Romano, a Mum-of-one from Massachusetts in the USA. After she failed to turn up to work in late September 1998, her husband Joe told people she'd abandoned her home and run off with another man. Local response officers visit and don't buy his tale, calling in detectives to investigate further.  Traces of blood are discovered, and Romano's taken into custody, but he's ice-cool and sticks to his story. But a borrowed power tool and an expert forensic team provide the evidence to convict Romano, even in the absence of a body.
The fascinating new series wraps up after ten engrossing episodes with the disturbing case of Fatima Kama, a 28-year-old Canadian. In July 1999, two holidaymakers spot an abandoned suitcase on a trolley in Heathrow Airport. Security attempt to move it but it's much heavier than it should be. What they find inside leads to a specialist forensic investigation which triggers an international manhunt spanning multiple continents.
"Donal MacIntyre's Killer Evidence" is a gripping addition to CBS Reality's stellar roster of true crime programming. As with all their original true crime shows, the foundation of this series is built on the use of first-hand accounts, case-cracking evidence, and expert insights.
Whether you are a seasoned true crime enthusiast or new to the genre, "Donal MacIntyre's Killer Evidence" will provide you with a wealth of knowledge and a fresh perspective on this absorbing topic. So why not take a journey with him and explore the incredible world of forensic criminal investigation?
Episodes 6 to 10 of "Donal MacIntyre's Killer Evidence" will air weekly from Monday, 10pm from 9th October. Episodes will also be available to stream via the CBS Catch Up Channels UK app.
Home to expert-led true crime, CBS Reality investigates authentic criminal cases through first-hand interviews, archive footage and key evidence. Always factual, always true.
Find CBS Reality on Freeview (67), Sky (146), Virgin (148) and Freesat (135) and via the CBS Catch Up Channels UK App.