Finding presents for all your grandkids is hard, right? We hear you. Especially at Christmas time when there are so many toys on the market. It's hard to keep up with the latest trends and the hottest toys. Whether your granddaughter or grandson is in a new phase, difficult to buy for or has it all, we've found the best toys for eight-year-olds.
Eight is a difficult age as they're in the transition period of wanting to play with toys that are suitable for younger and older years. So, what do you go for?! We've asked ourselves this question and we think the best way to get around this is by investing in a toy which is practical, useful or educational.
Read next: 1970s toys for the best playtime nostalgia
This way, they can have hours of fun learning a new skill, playing or simply having fun. Instead of searching for days to find yourself the right gift at a good price, we've pulled together a list of all the best toys for eight-year-olds. We've also rounded-up what you need to know about the toys and tips on what we think the kids will love about them. We've done all this so you can spend more time on that puzzle - you're welcome!
Best toys for eight year old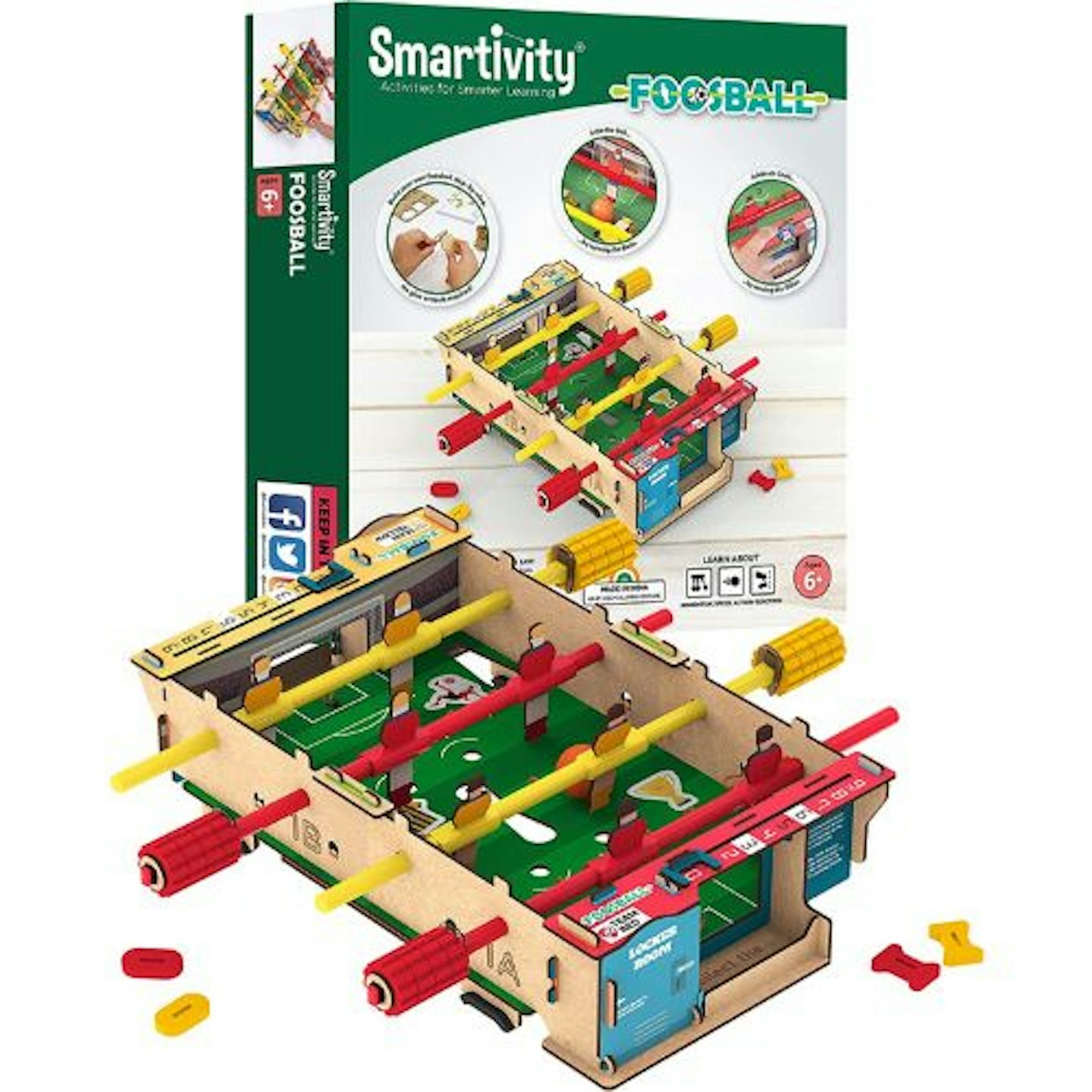 1 of 12
Smartivity DIY Foosball, Mini Football
Need to know: Build your very own wooden table football game and then decorate it with your own paints or markers.
This kit comes with 170 pieces including football pitch and sticker sheet as well as a step-by-step illustrated construction manual.
Kids will love: Enjoy spending the time with you to create this table football set that can be enjoyed for years to come.
Suitable for: 6+
Yours writer, Hannah James said: " My little boys are obsessed with football, especially after the World Cup. They loved spending the time to build this with their Dad. Although it took them an hour or so to build, they haven't stopped playing it since and it has been almost two weeks. I love hearing the laughter of my kids as they score a goal."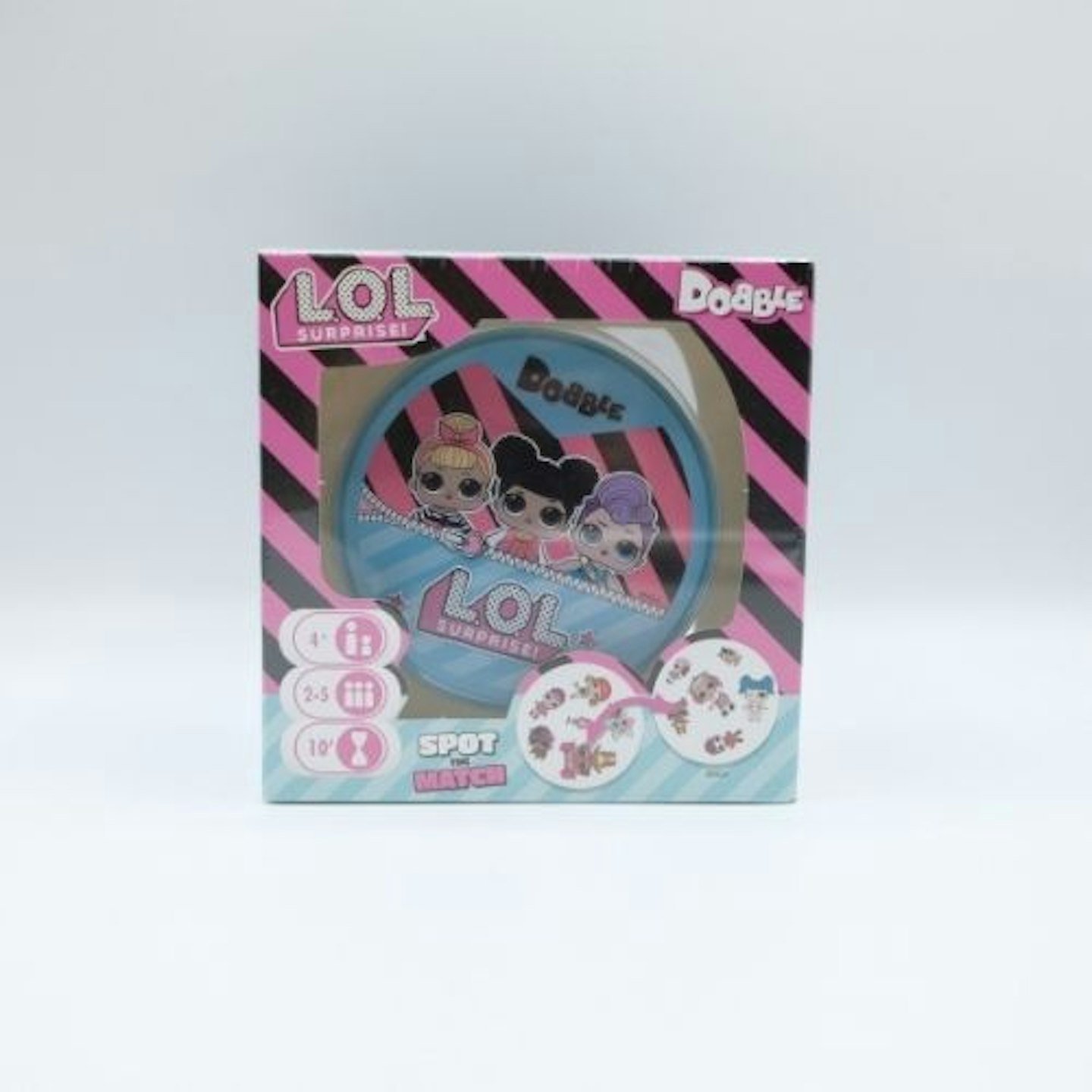 2 of 12
Asmodee Dobble L.O.L. Surprise Card Game
**Need to know:**L.O.L. Surprise! is the gift that keeps on giving year-after-year. Children are obsessed with their collection, and you can now add a Dobble L.O.L. Surprise Card Game into the mix.**Kids will love:**How excited is it going head-to-head in a game? Little ones will love racing one another to find the one matching image of their favourite character.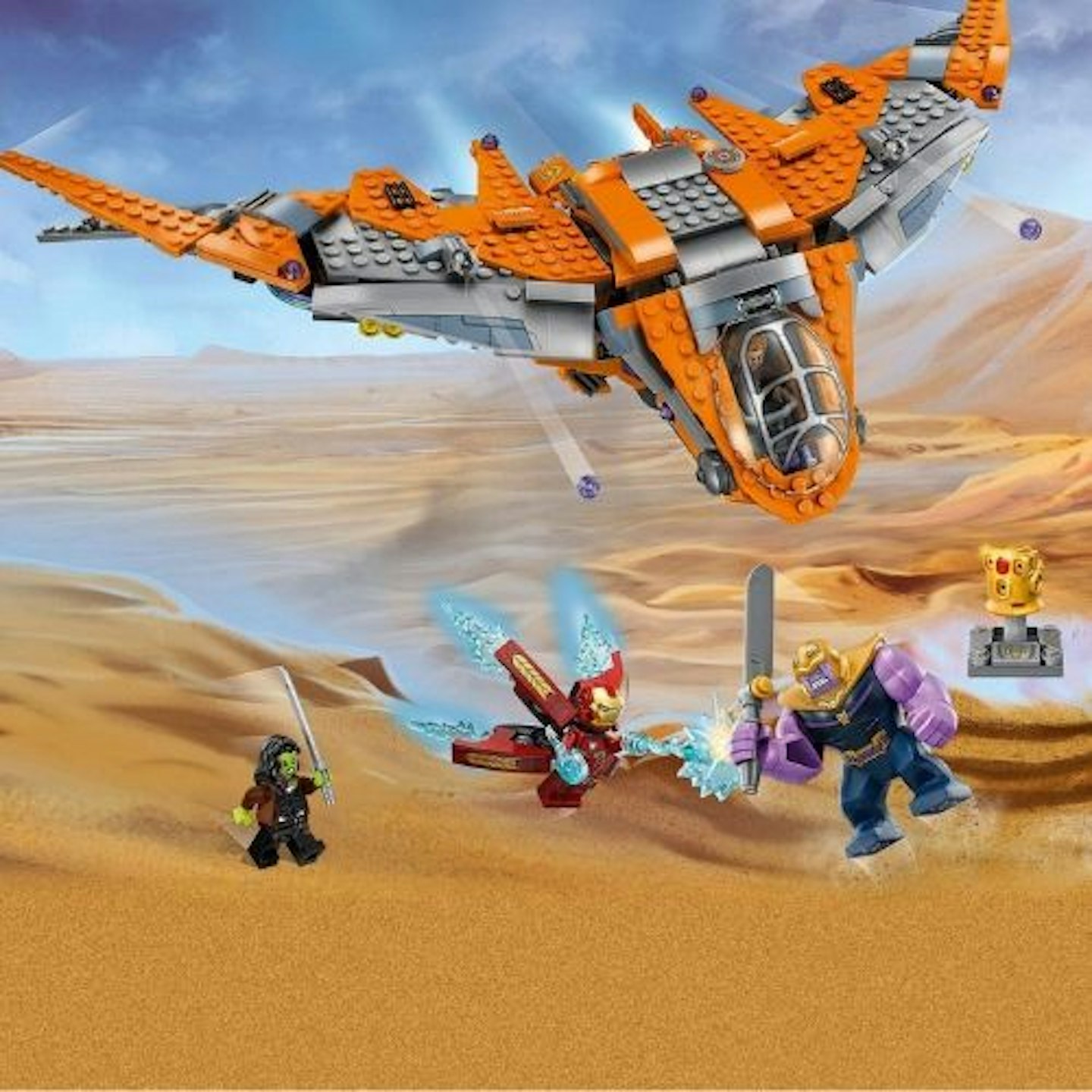 3 of 12
LEGO 76107 Marvel Avengers Thanos Ultimate Battle Playset
**Need to know:**This LEGO set contains 674 pieces, which will teach your grandchild all about problem-solving as well as being a bit of fun.It's themed around the popular Marvel Avengers superheroes franchise.**Kids will love:**Boys and girls will love building the Guardians' Ship and then using it for creative play.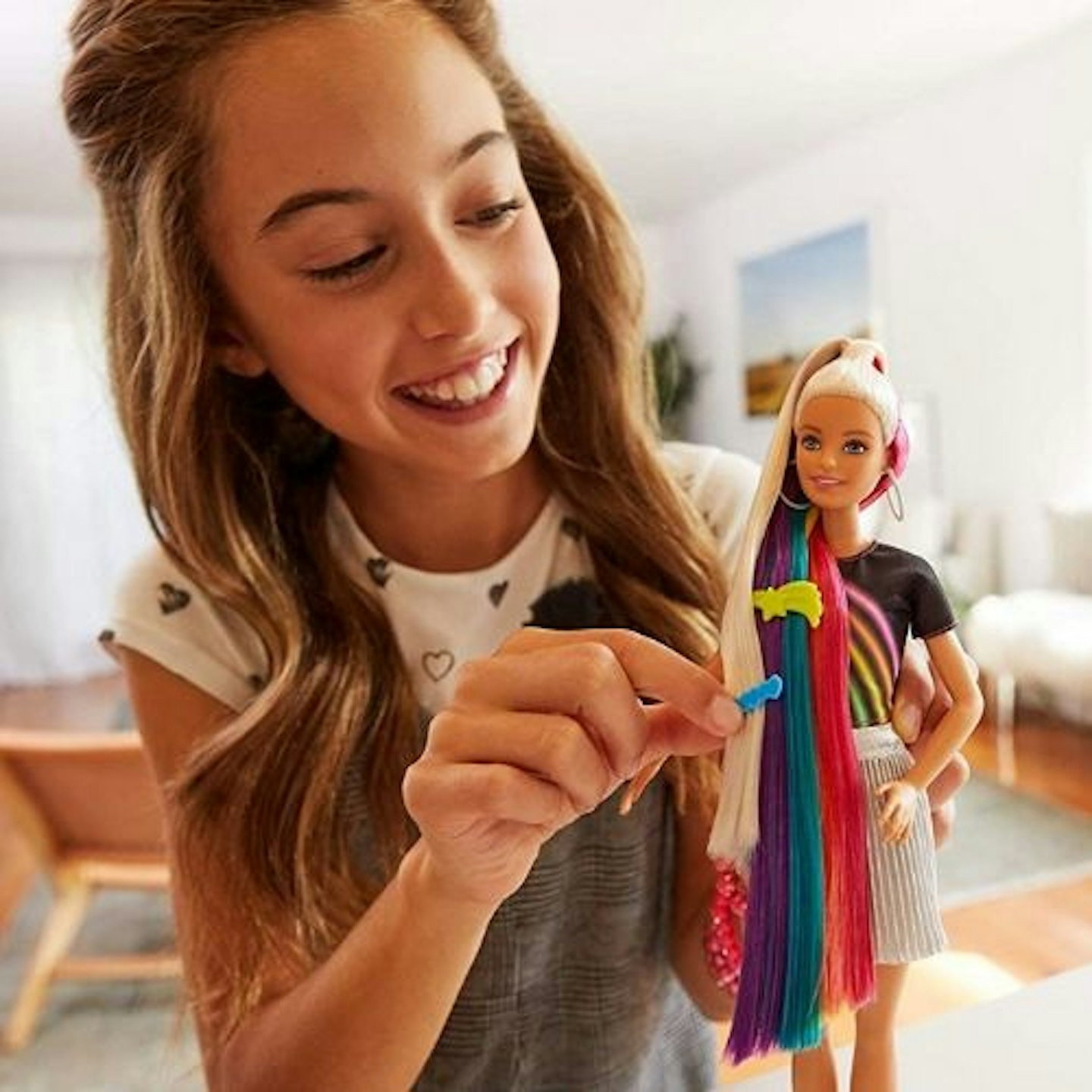 4 of 12
Barbie FXN96 Rainbow Sparkle Hair Doll
**Need to know:**To make Barbie's hair sparkly, the comb must be attached to the glitter gel. This washes out easily with water. Kids will love: Transforming their Barbie's colourful hair and making it glittery.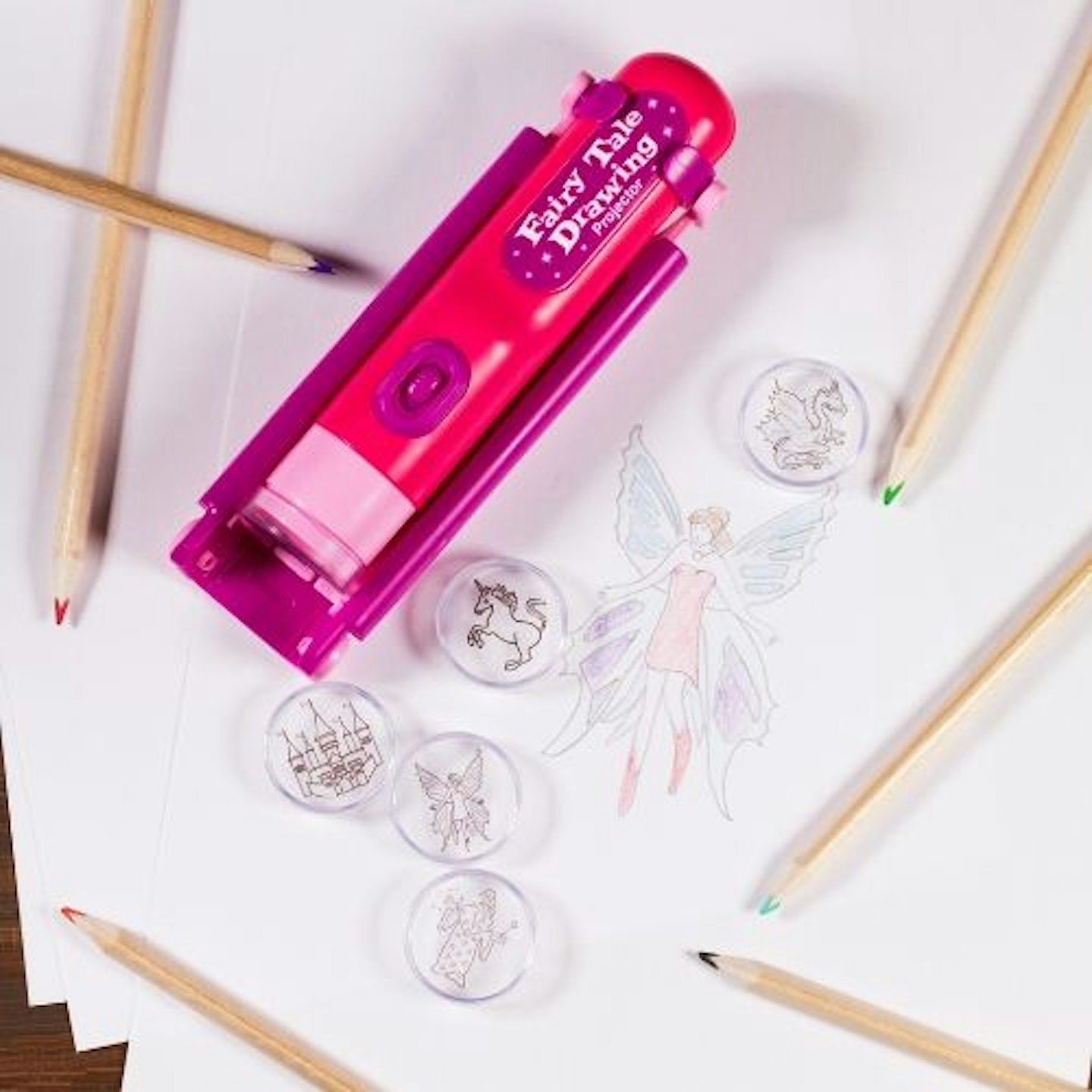 5 of 12
CREDIT: Prezzybox
Fairy Tale Drawing Projector
**Need to know:**This fairy tale drawing projector comes with six easy-to-change caps so that kids can easily trace over the shadows and colour them in.To get this projector to work it requires two x AAA batteries which aren't included in this set. **Kids will love:**Making their favourite fairy tales come to life with this adorable projector.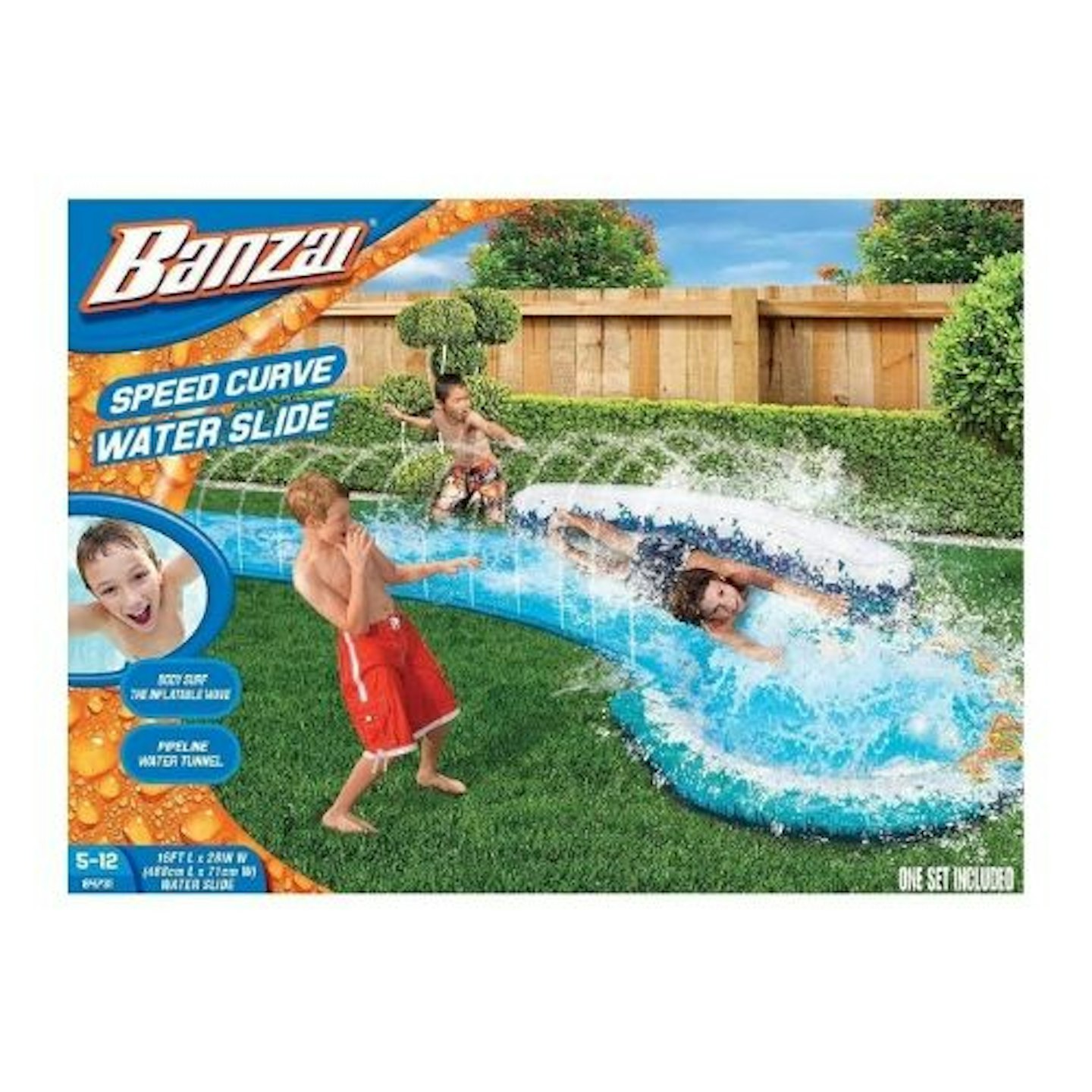 6 of 12
BANZAI 84731 Water Slide
**Need to know:**The kids will love spending time in the garden playing on the slide. This set also includes two ground stakes and one repair patch.Works best when attached to a garden hose.**Kids will love:**Slipping and sliding around on this fun water slide on a hot day. Plus, it's pretty big as it's 16ft long.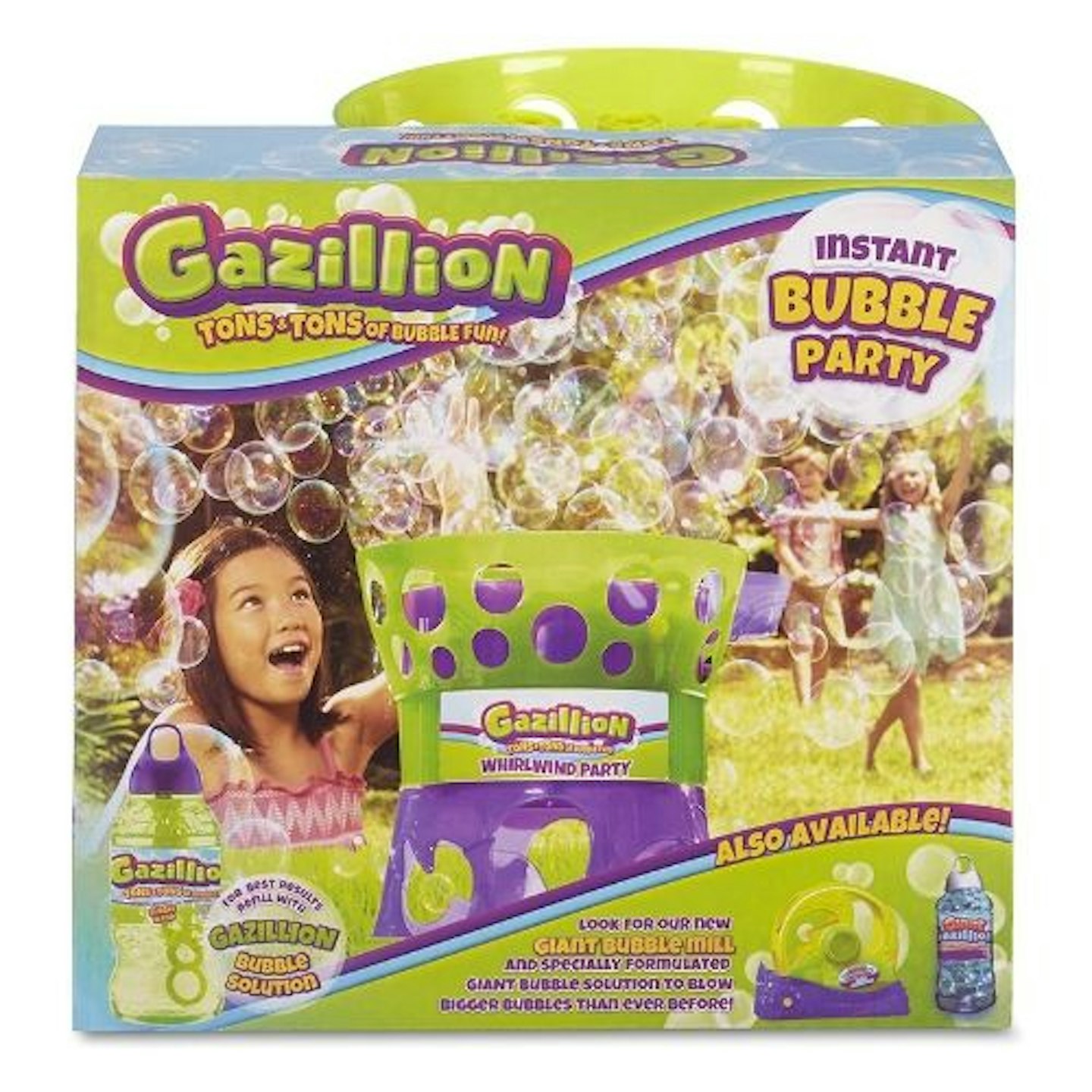 7 of 12
Gazillion 36234 Toy Bubble
**Need to know:**If it's your grandchild's birthday, make it a bubble party with this 16 oz. bottle of bubble solution.This bubble machine requires ten x AA batteries to work.**Kids will love:**Playing in the garden and spending hours popping bubbles. The family dog will like this one too.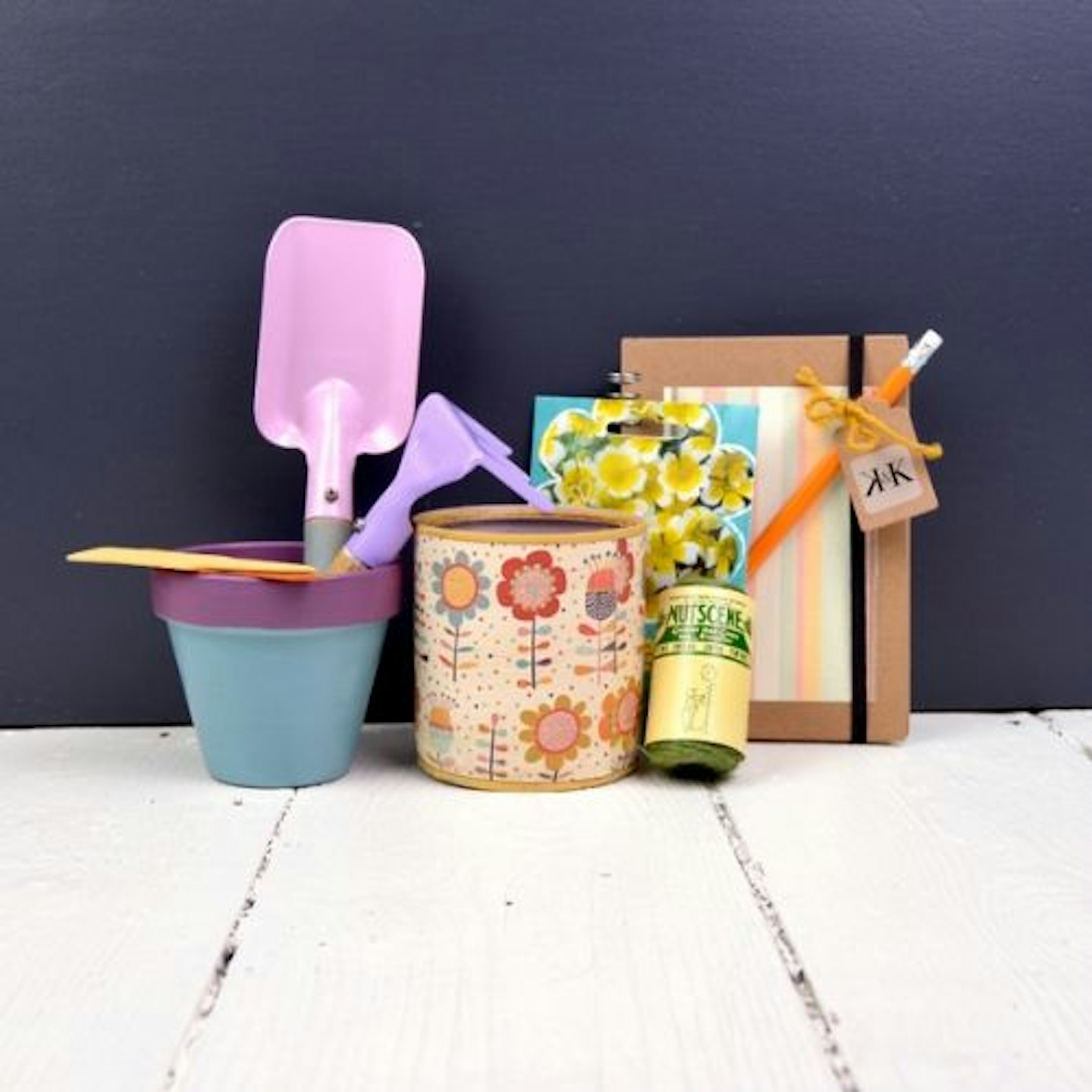 8 of 12
CREDIT: Not On The Highstreet
Children's Flowering Plants Gardening Set
**Need to know:**This unique gardening gift consists of a tin planter, two wooden plant makers, twine string, seeds, a miniature gardening shovel, miniature garden rake, notebook and pencil.We would advise adult supervision when this gardening set is being used.**Kids will love:**Helping Mum or Dad plant pretty flowers and having their own miniature tools.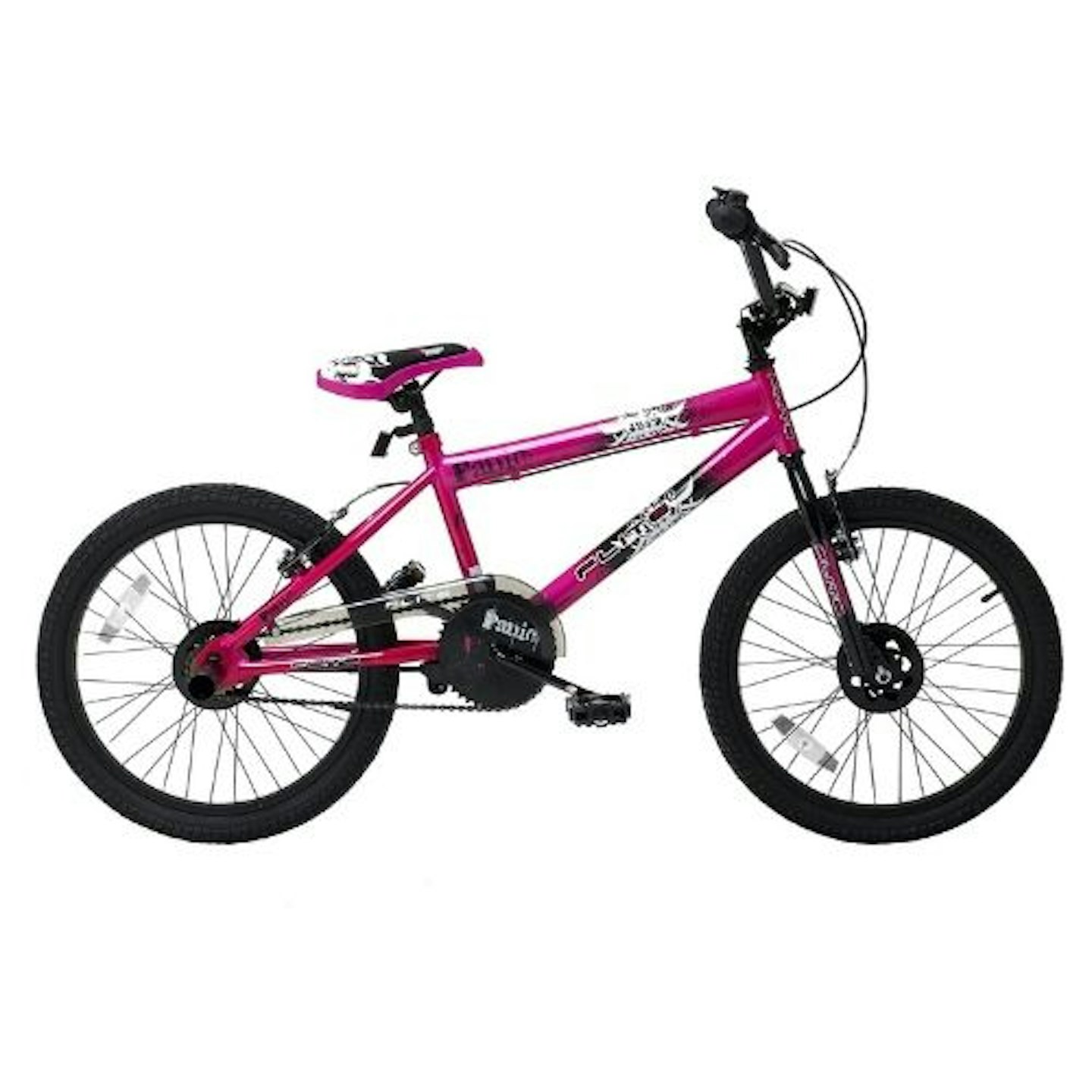 9 of 12
Flite Panic BMX 20 inch Wheel Bike
**Need to know:**This fun bike is suitable for kids aged 7-14 years with a leg measurement of 22-28 inches.Thankfully, this bike is easy to assemble and includes brilliant features like stunt pegs. **Kids will love:**Joining the family for a bike ride to the local park and showing off their new wheels.
10 of 12
KORIMEFA Kids Helmet and Pads
**Need to know:**Team up with Mum or Dad and get them accessories for their new bike or roller skates, like this helmet and pad set. This includes a helmet, two wrist guards, two elbow pads and two knee pads.The recommended age to use this set is 3-13 years old. The helmet is a medium size and approximately 55-57cm.**Kids will love:**Getting kitted out for their new favourite activity while they're not at school.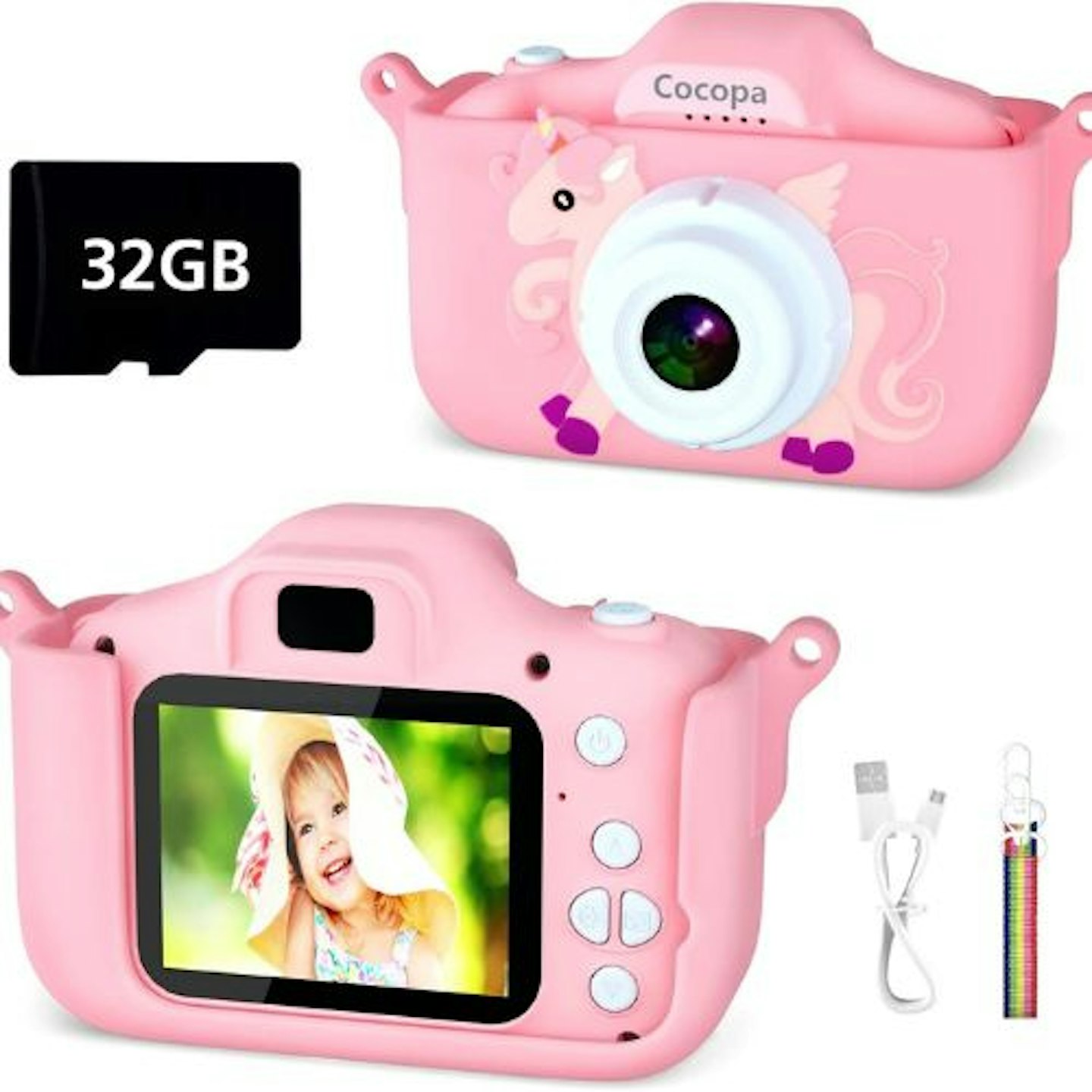 11 of 12
Cocopa Kids Camera Digital Camera
Need to know: This pretty pink camera comes with a 32GB memory card and from one charge will work for three to four hours. Although, this isn't just a camera as kids can also play games and take photos with cartoon frames.
Kids will love: Being able to capture fun moments from their perspective. Whether that's a birthday party or dance performances in the garden.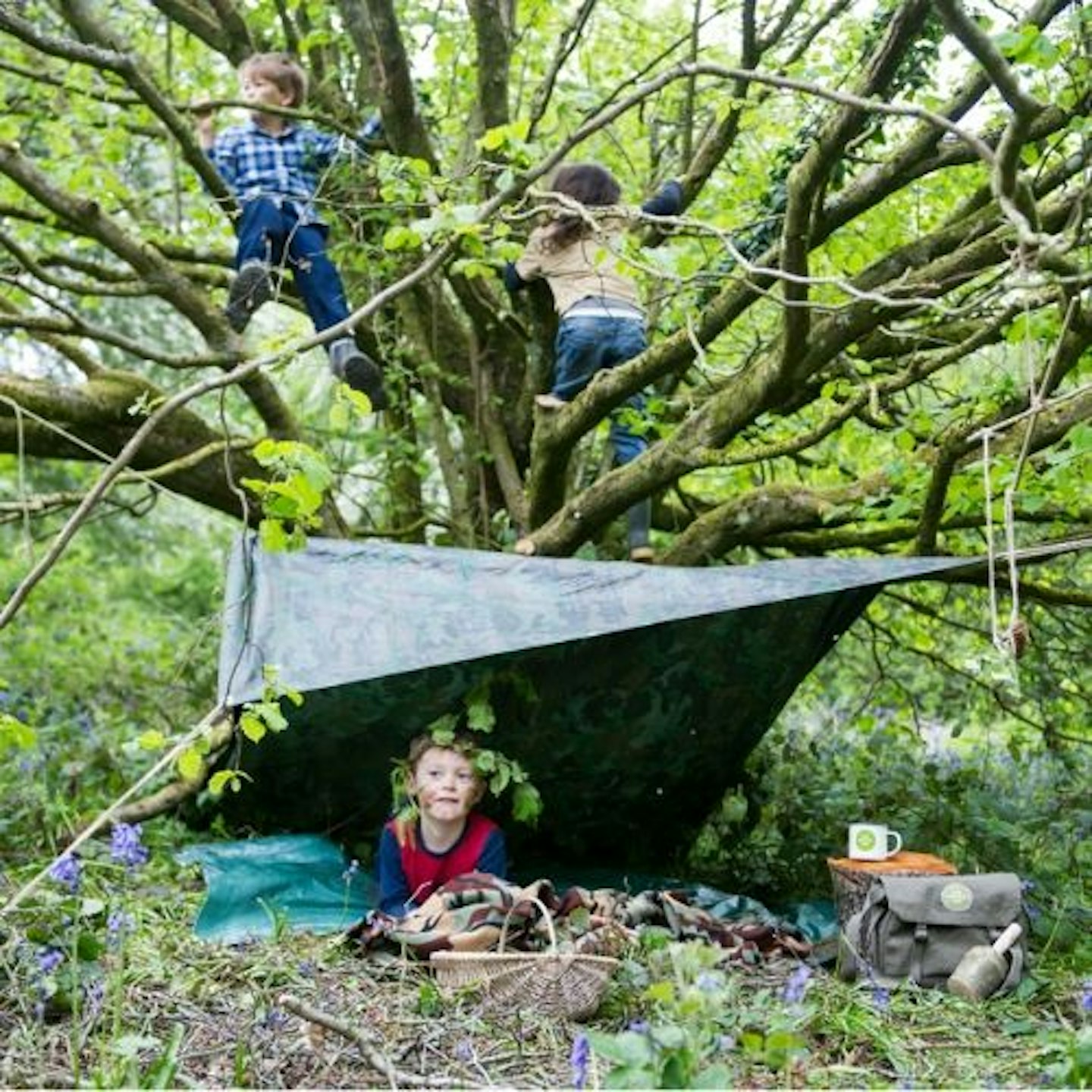 12 of 12
CREDIT: Not On The Highstreet
The Original Den Kit
**Need to know:**This den set includes a green haversack bag, camouflage tarpaulin, green groundsheet, mallet, mug, camouflage face paint, tent peg bag and instructions. As this comes with a wooden mallet, make sure parents are happy to supervise (and build) putting this up.
Kids will love: Creating a hideout away from their parents, even if the den is just in the back garden.