Across the UK we have an amazing array of British birds – in our gardens, in the countryside, towns and even cities, and there's something so calming and relaxing about watching a bird hop around the garden.
With so many feathered friends coming to visit us all year round, it can get confusing when it comes to identifying each bird.
So, if you want to know your blue tit from your goldfinch and your sparrow from your wren, we've created this useful British garden birds guide, with a handy test at the end to see what you've learned.
Read more: The best bird feeders for your garden
Bird identification, common garden birds UK
Here are the most common garden birds you can find in your garden in Great Britain:
House sparrow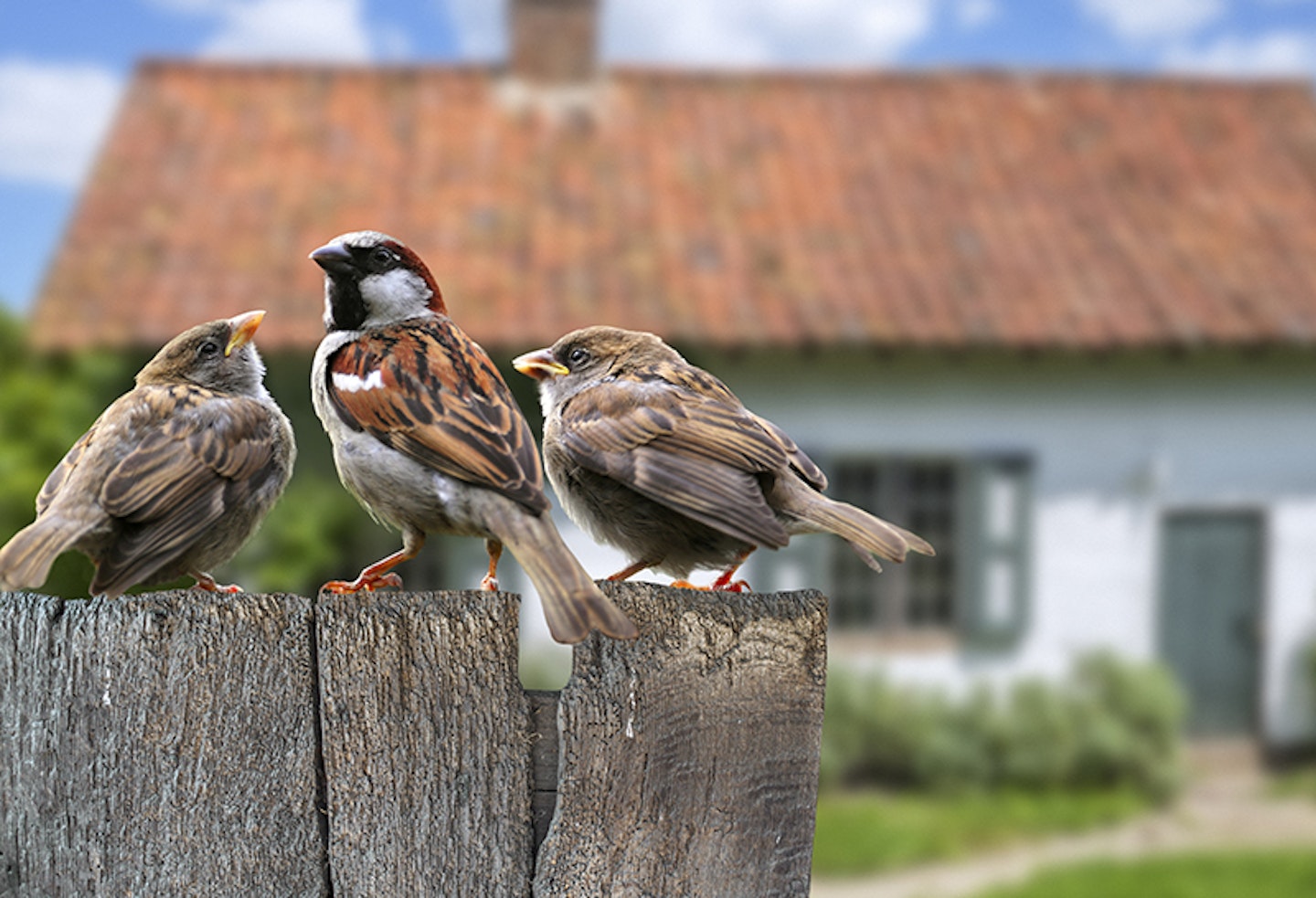 Everyone knows the house sparrow – look out for a small, chirpy, streaky brown bird. The male has a grey cap and black chin and 'bib', the female is plainer.
Starling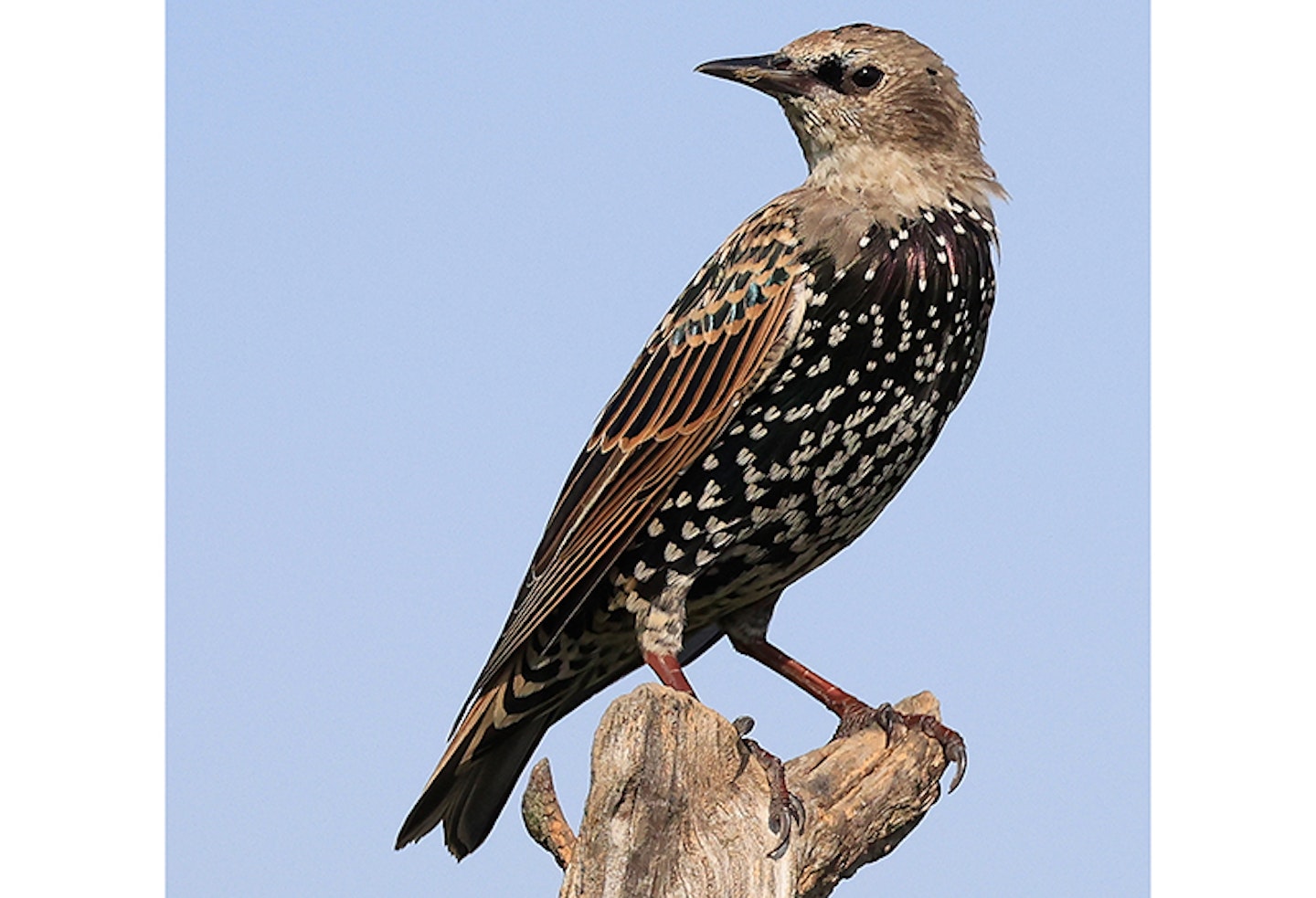 Bigger than a sparrow, but smaller than a blackbird (speckled in winter), short tail, pointed beak and waddling walk. Often seen in flocks.
Blue tit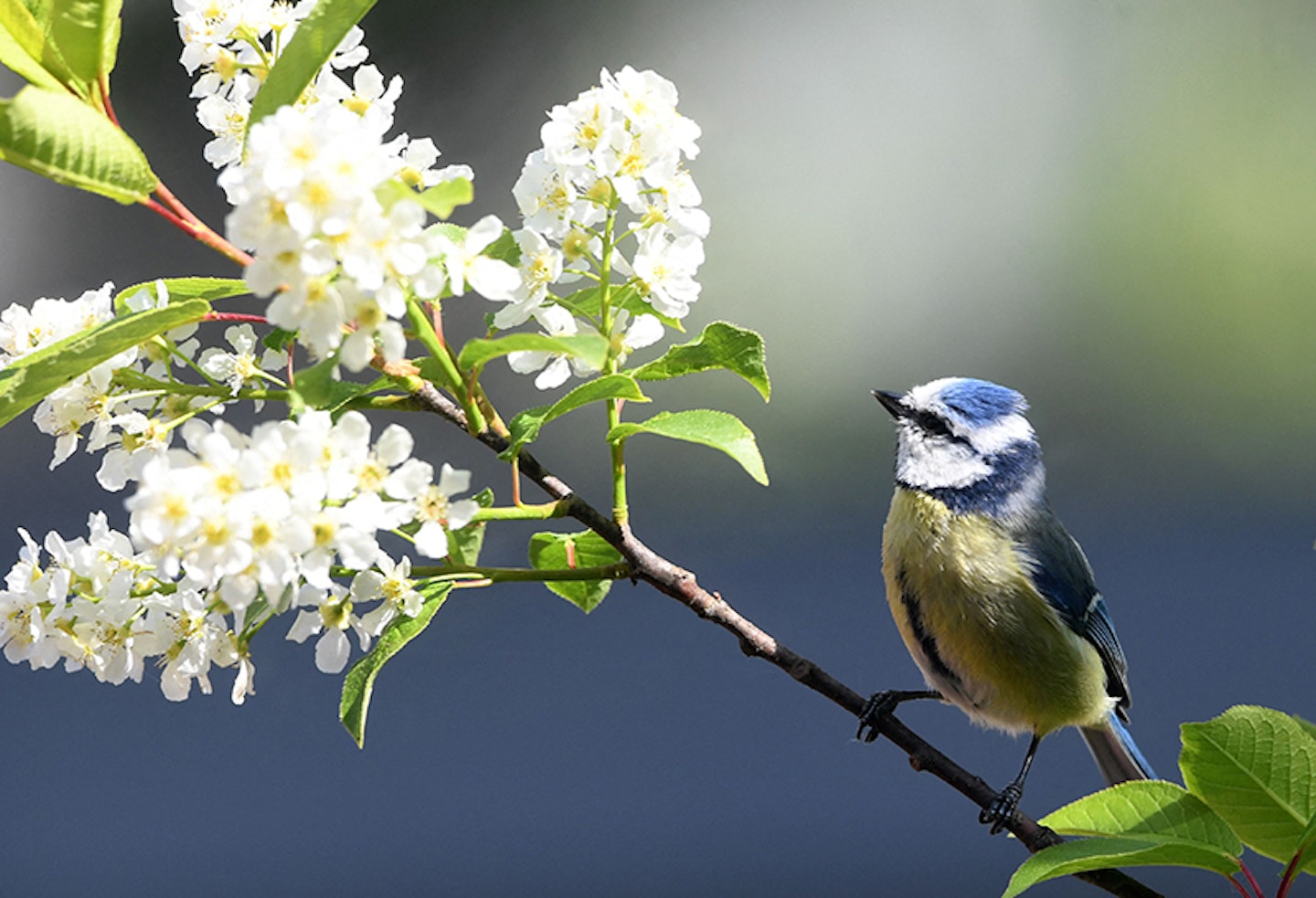 This tiny green and yellow bird with blue wings and a tail is easy to recognise. Look for a blue cap edged with white.
Blackbird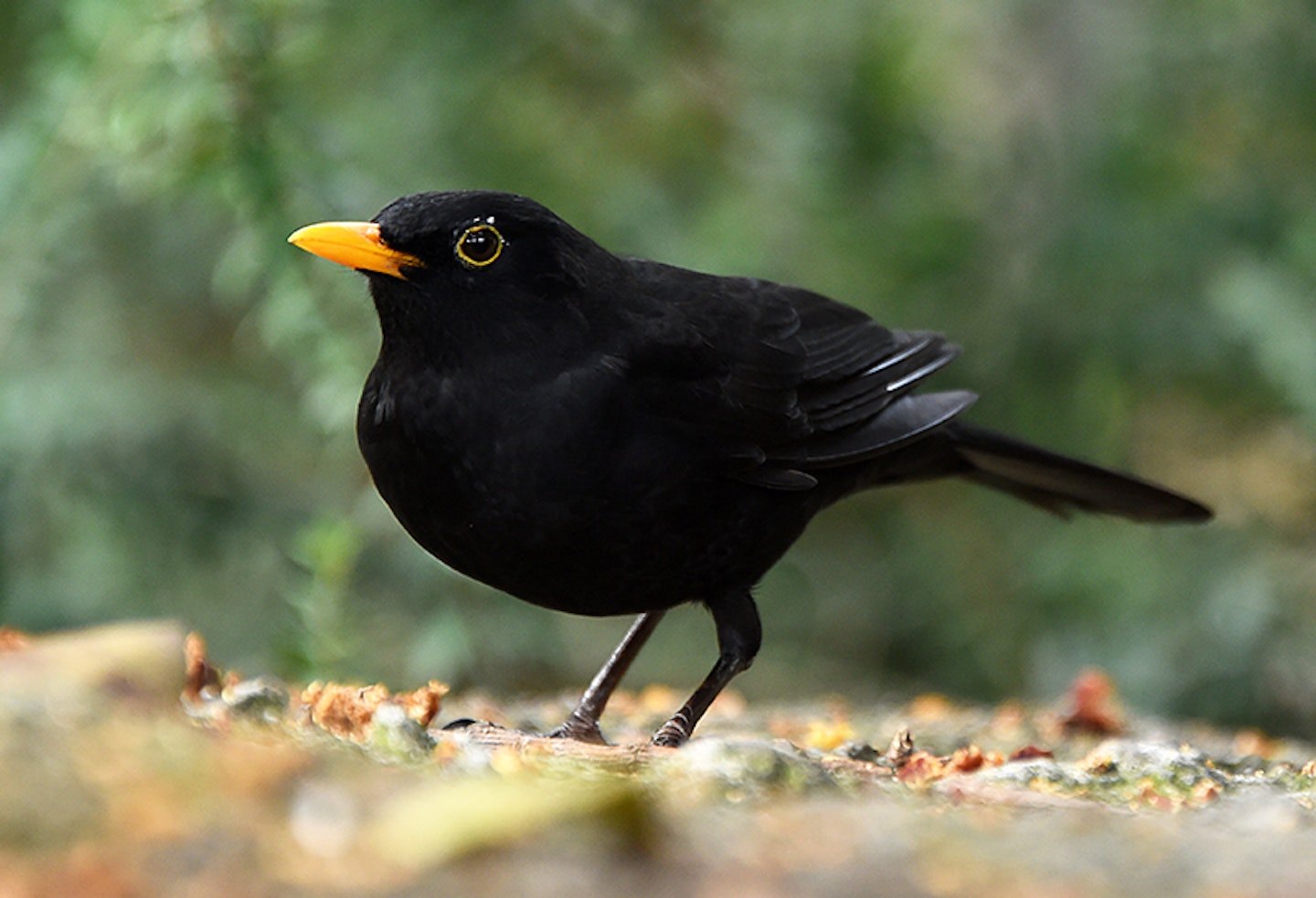 Common in gardens and woods, between sparrow and pigeon in size. The male has a black head and body with a yellow beak and the female is brown.
Wood pigeon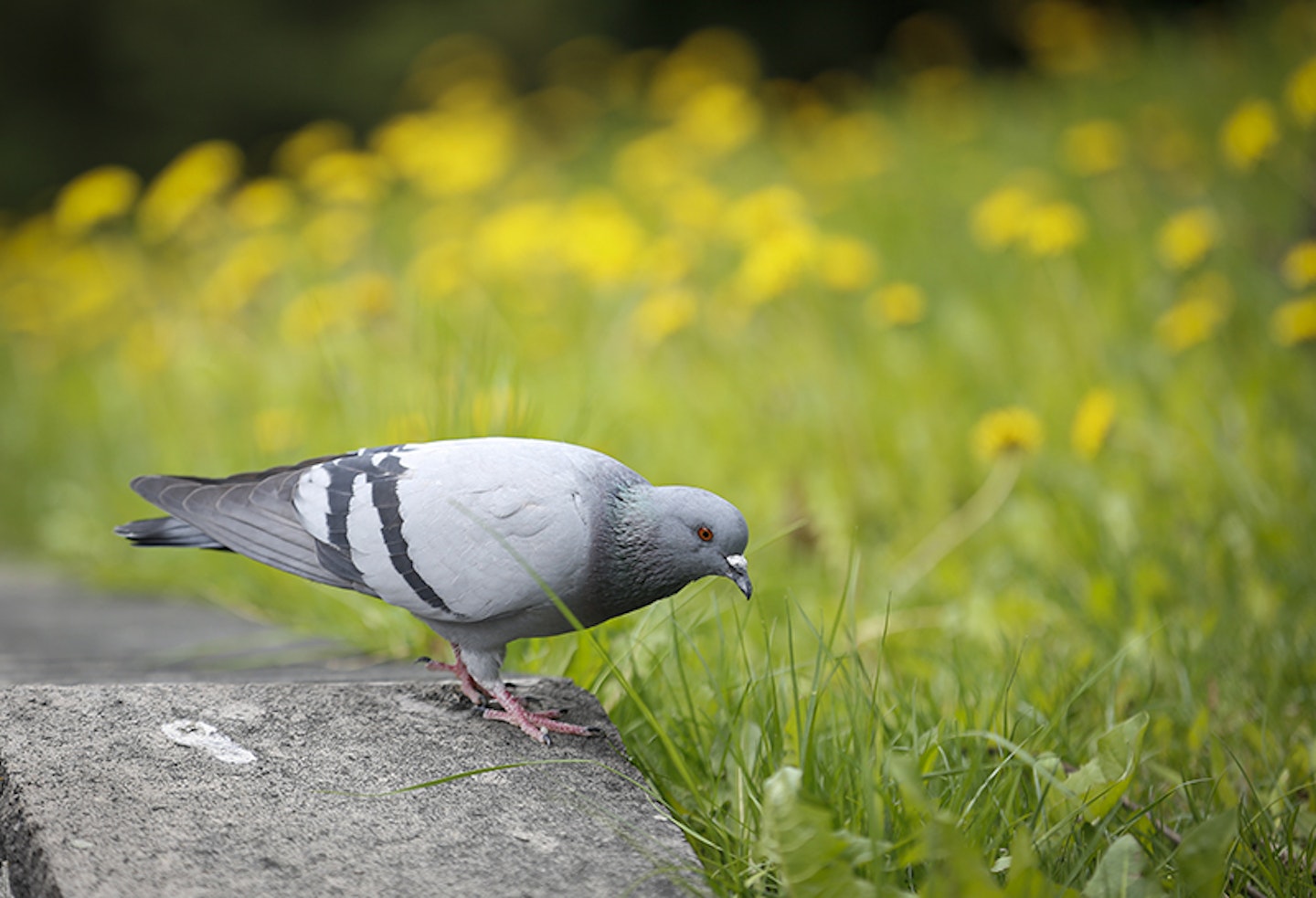 A big grey pigeon with a white band on the wing and white neck patches. If you can't see one you'll likely often hear them - their wings make a noisy clatter.
Robin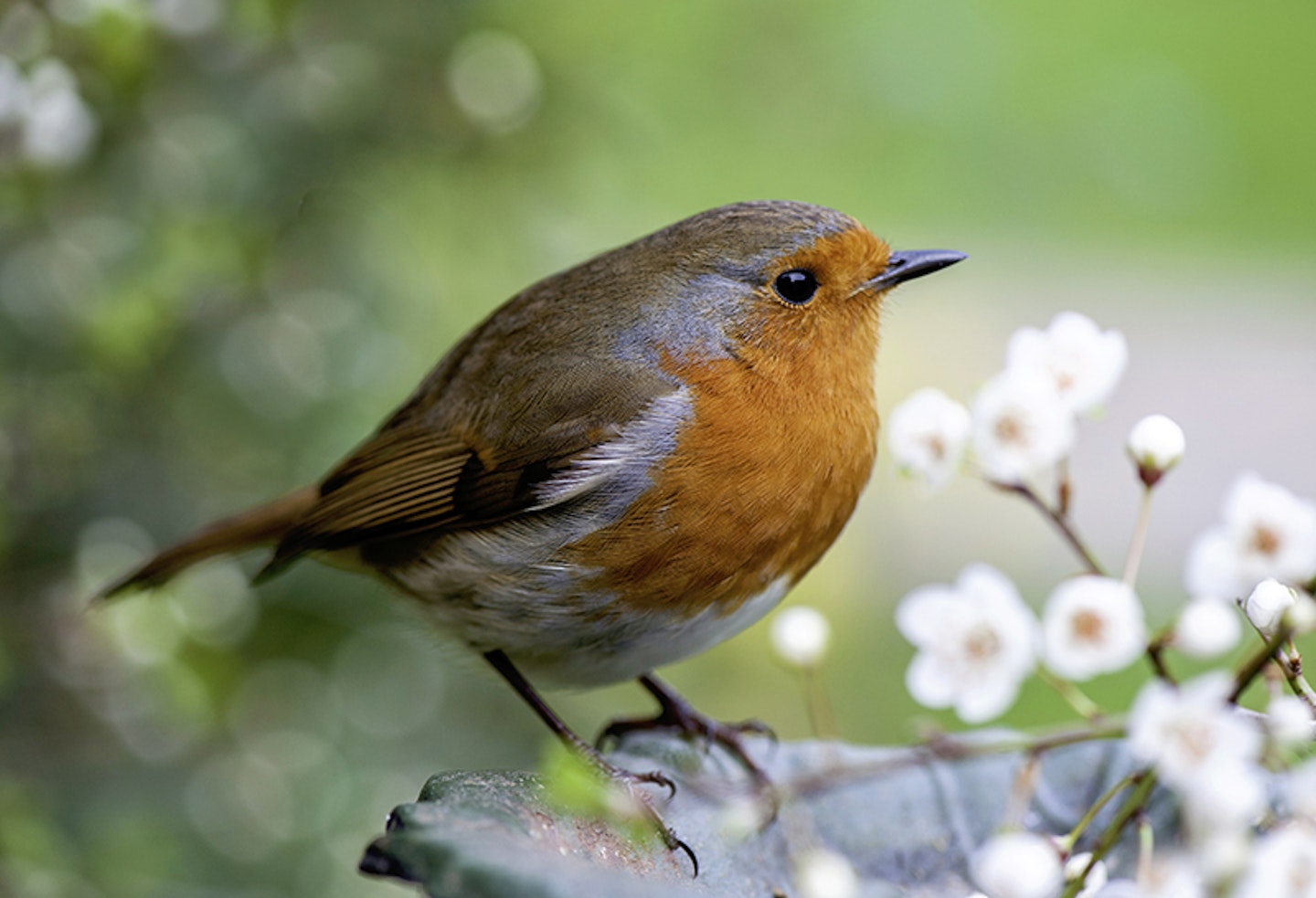 A small, perky garden bird with an orange-red face and chest. Not just for Christmas.
Great tit
Smaller than a sparrow, but bright, bold and noisy. He has a black cap, big white cheek patches and a black stripe down his front.
Long tailed tit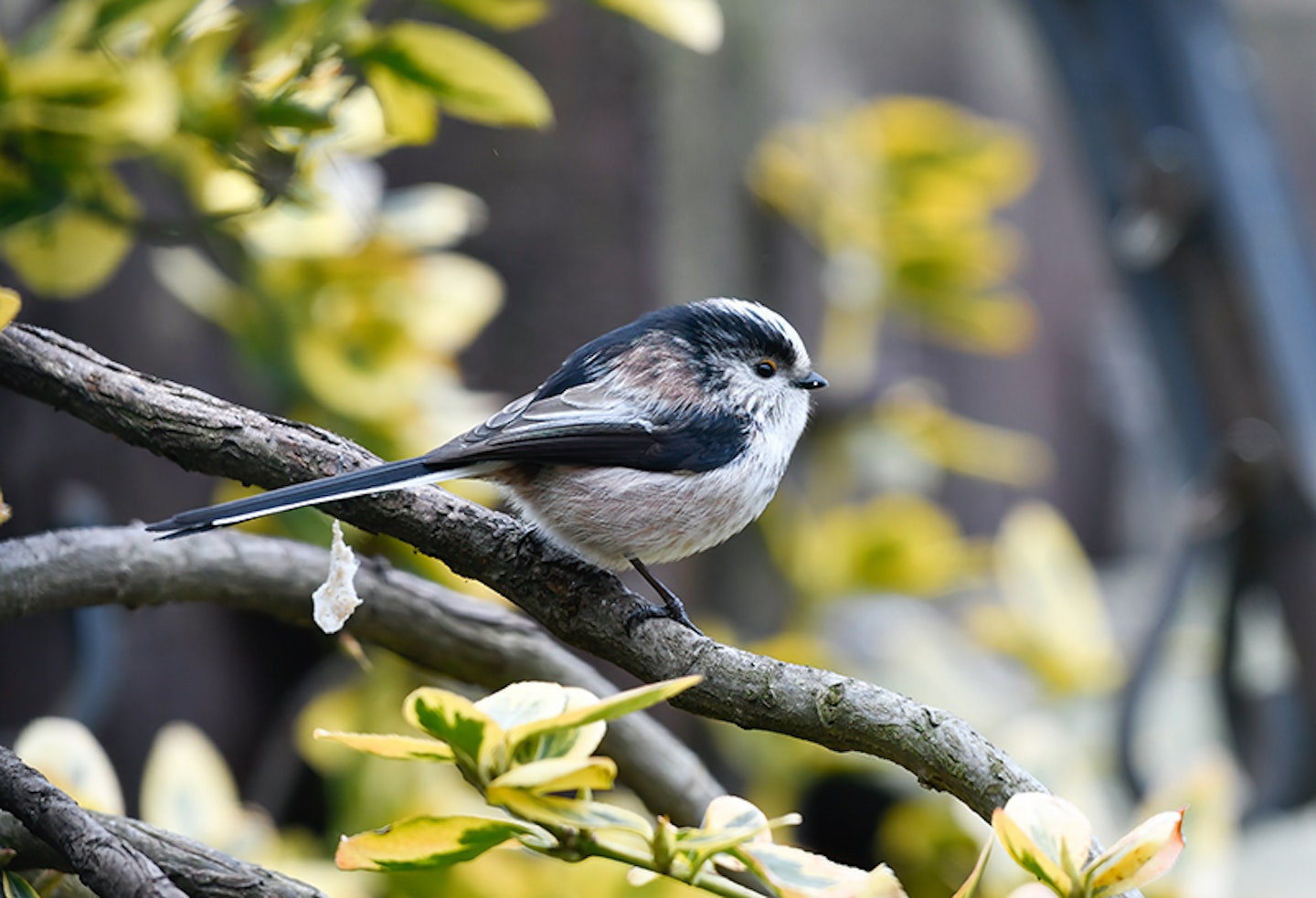 Another member of the tit family which you may see in your garden is the long tailed tit. It is about the same size as a blue tit, but easily recognised by its long tail. It is also more subdued in colour, with a black-and-white tail and wings and a pale pink belly. It will often visit garden bird feeders in large groups.
Goldfinch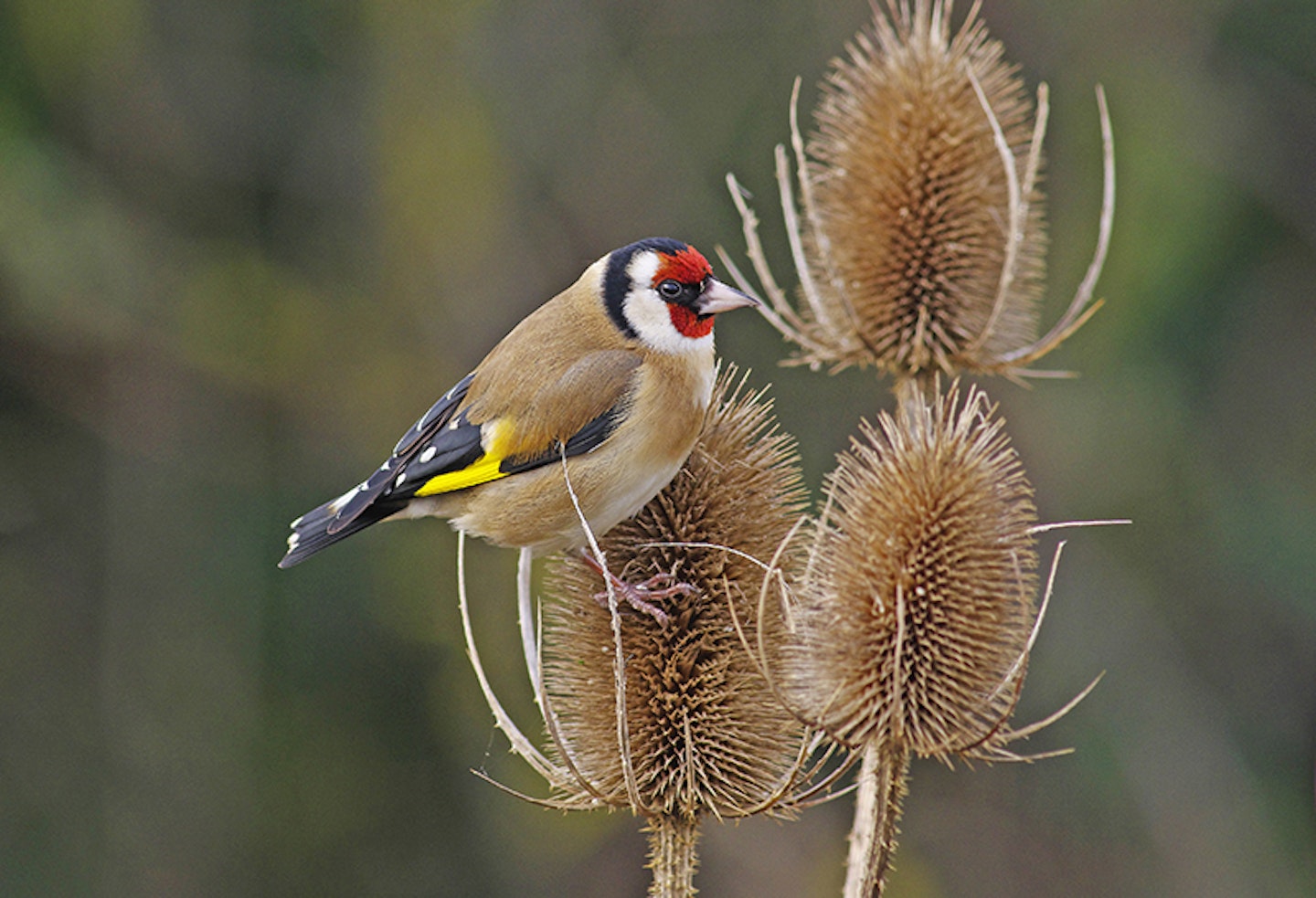 This brightly coloured bird is usually seen in flocks, so if you spot one the likelihood is there will be a few of them dotted around your garden. Red faces and yellow stripes on the wing make them particularly striking.
Collared dove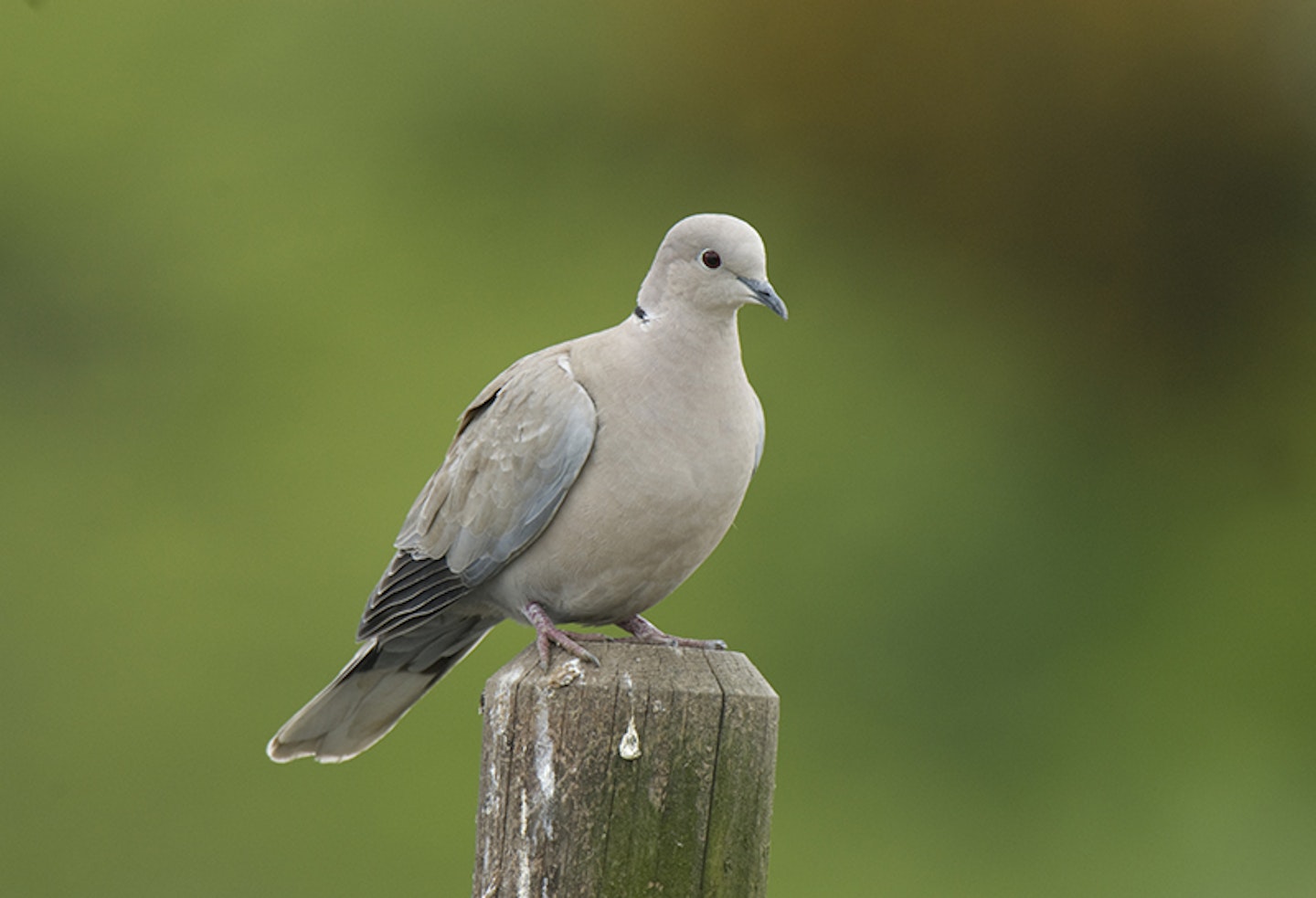 A small, slim, pale dove. Look for a thin black band around the neck of the neck (the 'collar').
Magpie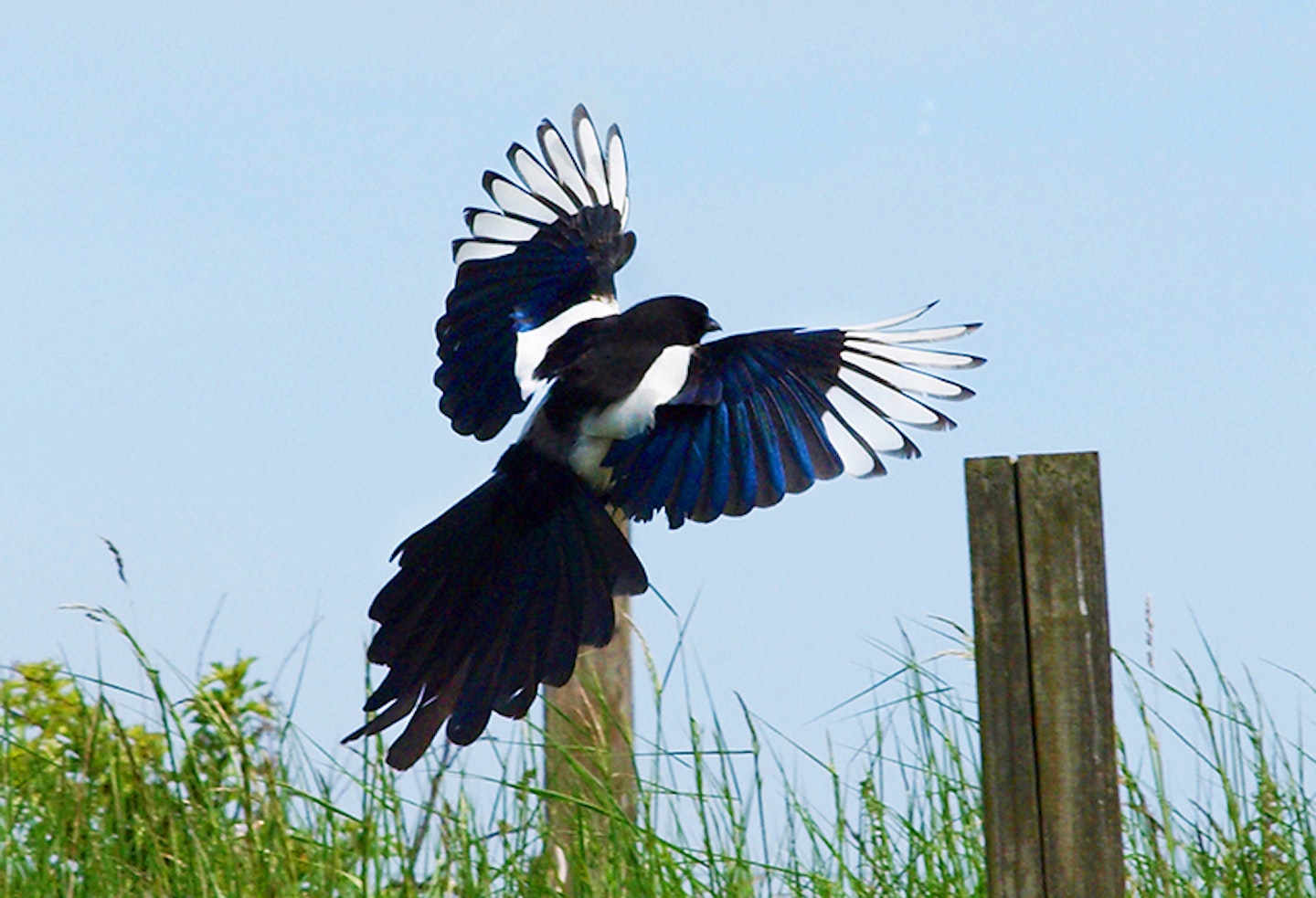 Big, long-tailed black and white bird. It makes a loud chattering noise and is often seen in gardens, farmland and woods.
Chaffinch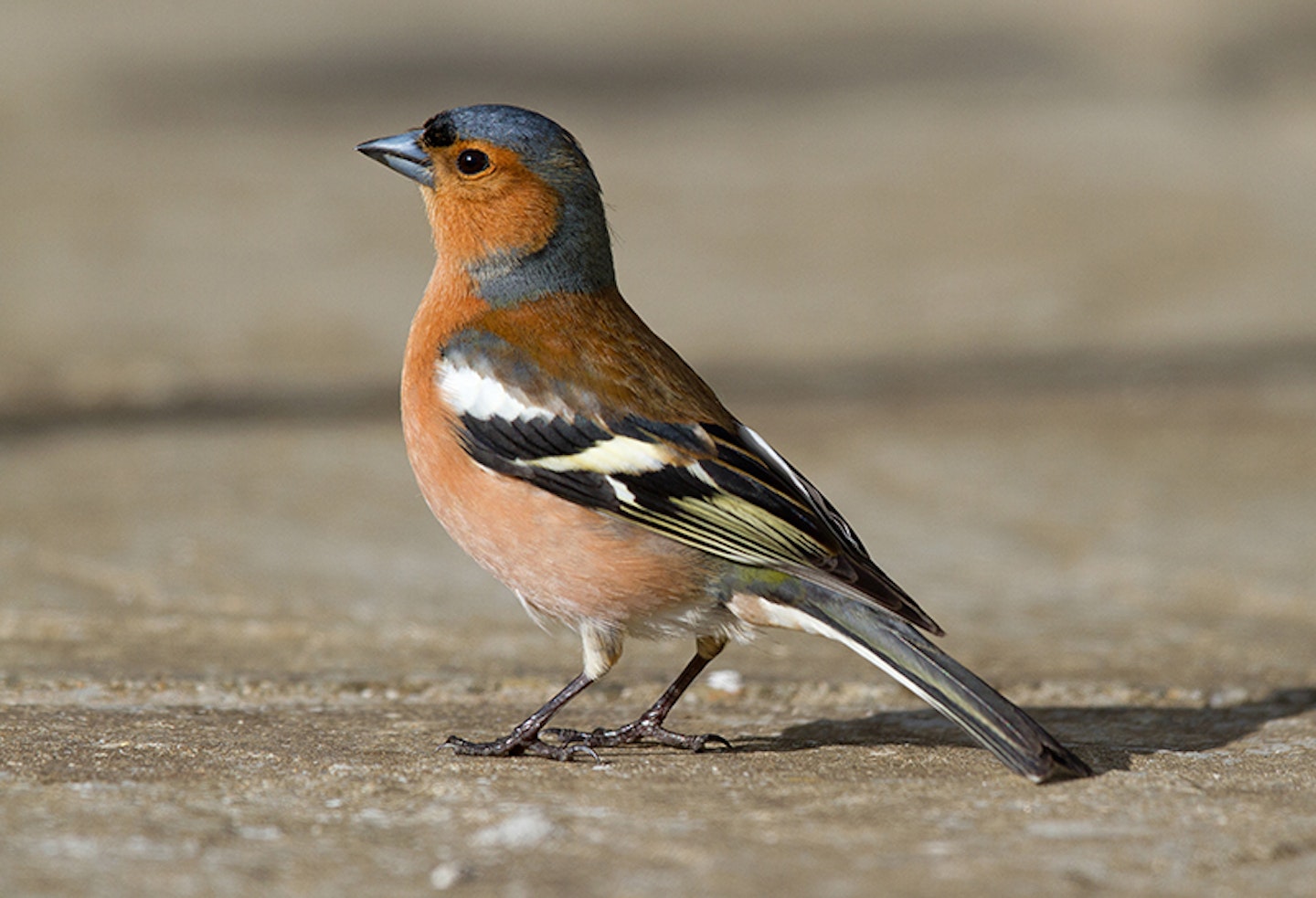 A sparrow-sized bird with two white bars across the wing and white sides to the tail.
The RSPB also provides a handy bird identifier tool on its website, which lists 406 species of birds found in the UK, including some rare overseas visitors.
Recognising bird calls
If you're now feeling pretty confident about identifying birds in your garden by sight, how about by their bird song? From ducks, geese, carrion crow, birds of prey and owls to the smaller varieties of British bird, test your knowledge below:
British garden birds facts
Most common British garden bird
The most common bird to see in your garden in the UK is the house sparrow, with more than 10 million in Britain.
It may come as a surprise to some though, that the most common bird in the UK is this small bird, the wren (see below) with approximately 8.5 million breeding territories in Britain.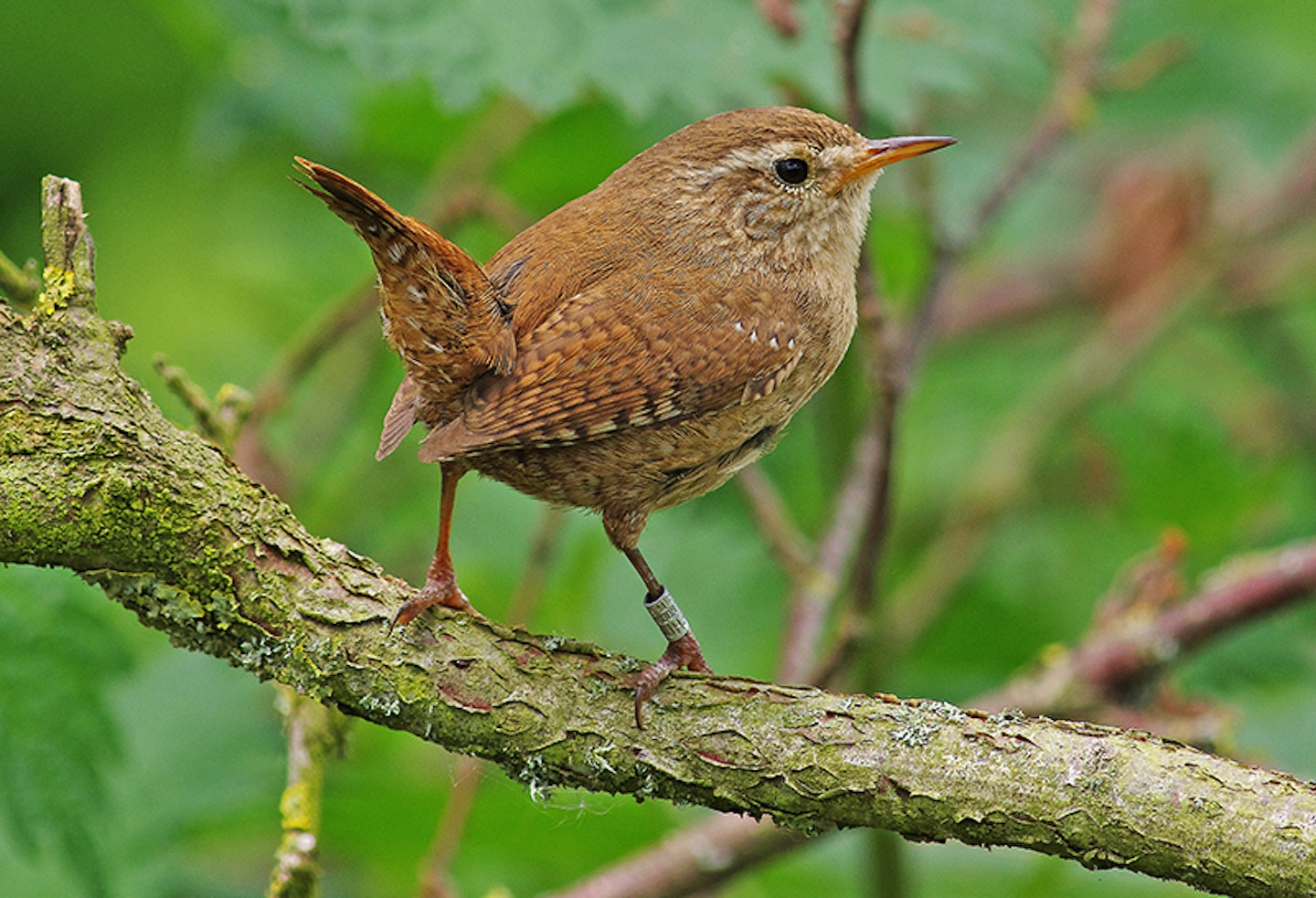 Rarest British garden bird:
The rarest garden bird in the UK is the hawfinch, the largest of the finches that we get in the UK.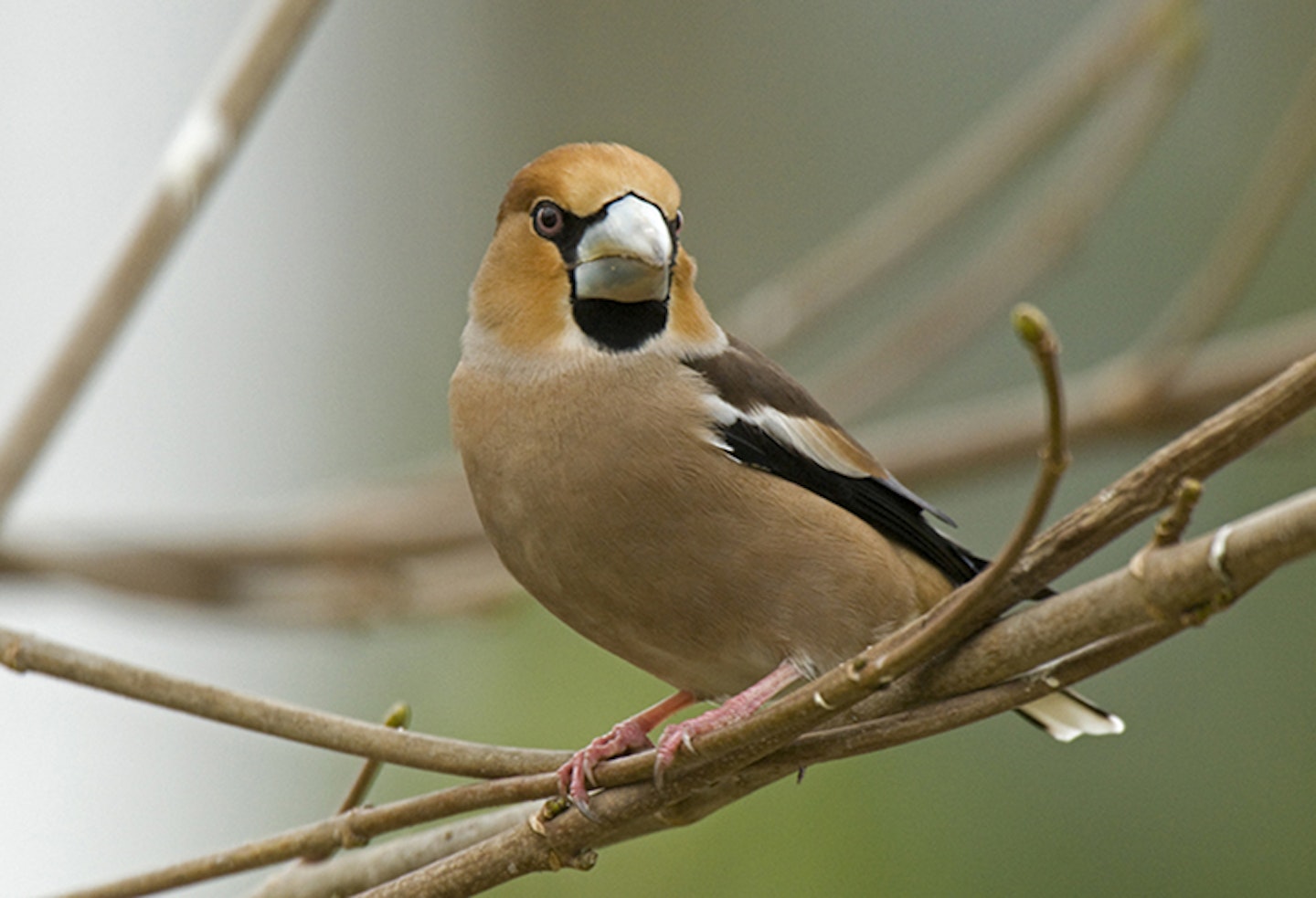 Smallest British garden bird
Contrary to popular belief, the smallest garden bird is not the wren (although it is the shortest and has the loudest song in proportion to its size). In fact the goldcrest or firecrest takes this title, and weighing in at 5.5g and 9cm in length it really is a tiny bird!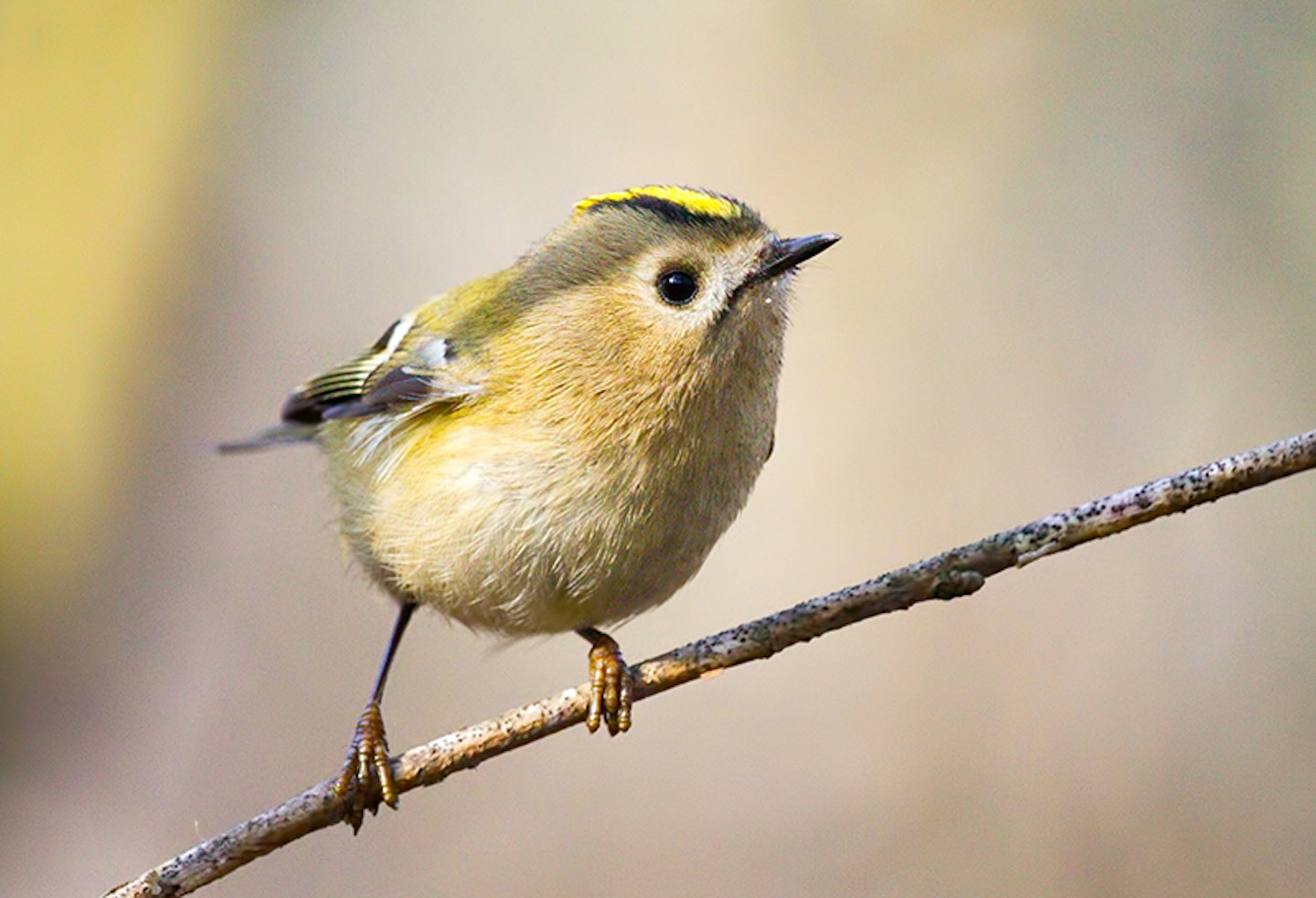 When do British garden birds start nesting?
Bird nesting season is officially from February until August. While spring brings to mind egg-laying in wild birds, different species breed and lay eggs at different times of the year. Some birds lay in spring, high summer, late winter or year-round.
What do British garden birds eat?
By feeding all year round, you'll give your local birds a better chance to survive food shortages whenever they may occur.
During the winter, birds require high-energy (high-fat) foods to maintain their fat reserves to survive the cold weather – fat balls and peanuts are best for this.
Find out how to make your own fat balls in the following video (plus they're vegan!)
In summer protein is key – black sunflower seeds, mealworms and good quality seed mixes without loose peanuts are best.
Although feeding peanuts in winter is beneficial, they can be harmful if adult birds feed them to their nestlings. So, if you do put out peanuts in spring or summer, only do so in suitable mesh feeders that only allow bite-size chunks to be taken.
Other foods that birds love, which you may not have known about, include pinned oatmeal, soaked sultanas, raisins and currants, mild grated cheese, soft apples and pears cut in half, bananas and grapes.
Identifying British birds: take the quiz
Now that you've brushed up on your British bird knowledge, try out this bird identification quiz to see what you know – it might be aimed at children, but we think it will trip up a few adults too.
How well do you measure up? Take the quiz and find out!
Which garden bird are you?
Are you a sociable starling or a happy house sparrow? Or maybe a much-loved robin. Complete this fun RSPB quiz to find out your bird personality and compare with friends and family.
Essential bird watching kit
You don't need any kit to enjoy the birds in your garden, however if you would like to make more of a hobby of it it's very easy to do.
Keeping a pair of binoculars, an identification guide and a notebook on your window sill means you can grab them quickly when you spot a bird.
Read more popular articles