Challenging yourself with puzzle books and brain teasers is a great way of sharpening your mind, and it's been proven to help your brain health in the long run.
Research shows that mental exercise that tests your brain power can boost your brain's activity, reducing the risk of dementia and boredom as well as improving concentration and memory.
That's why we've gathered together 50 brain teasers for adults that you to have a go at. Write the answers on a piece of paper then scroll down for the answers to see if you were correct.
1.
I come down, but I never go up. What am I?
2.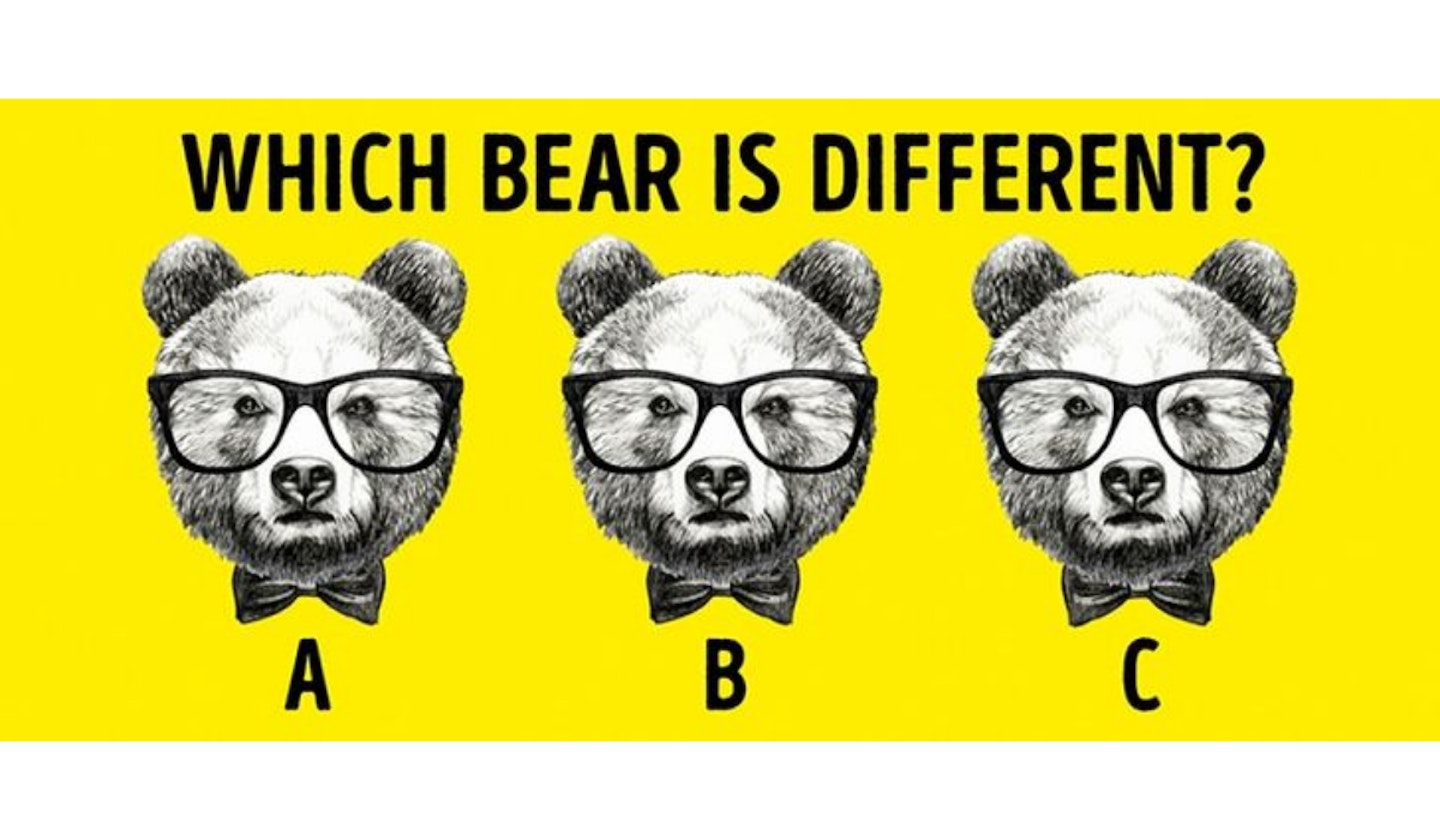 3.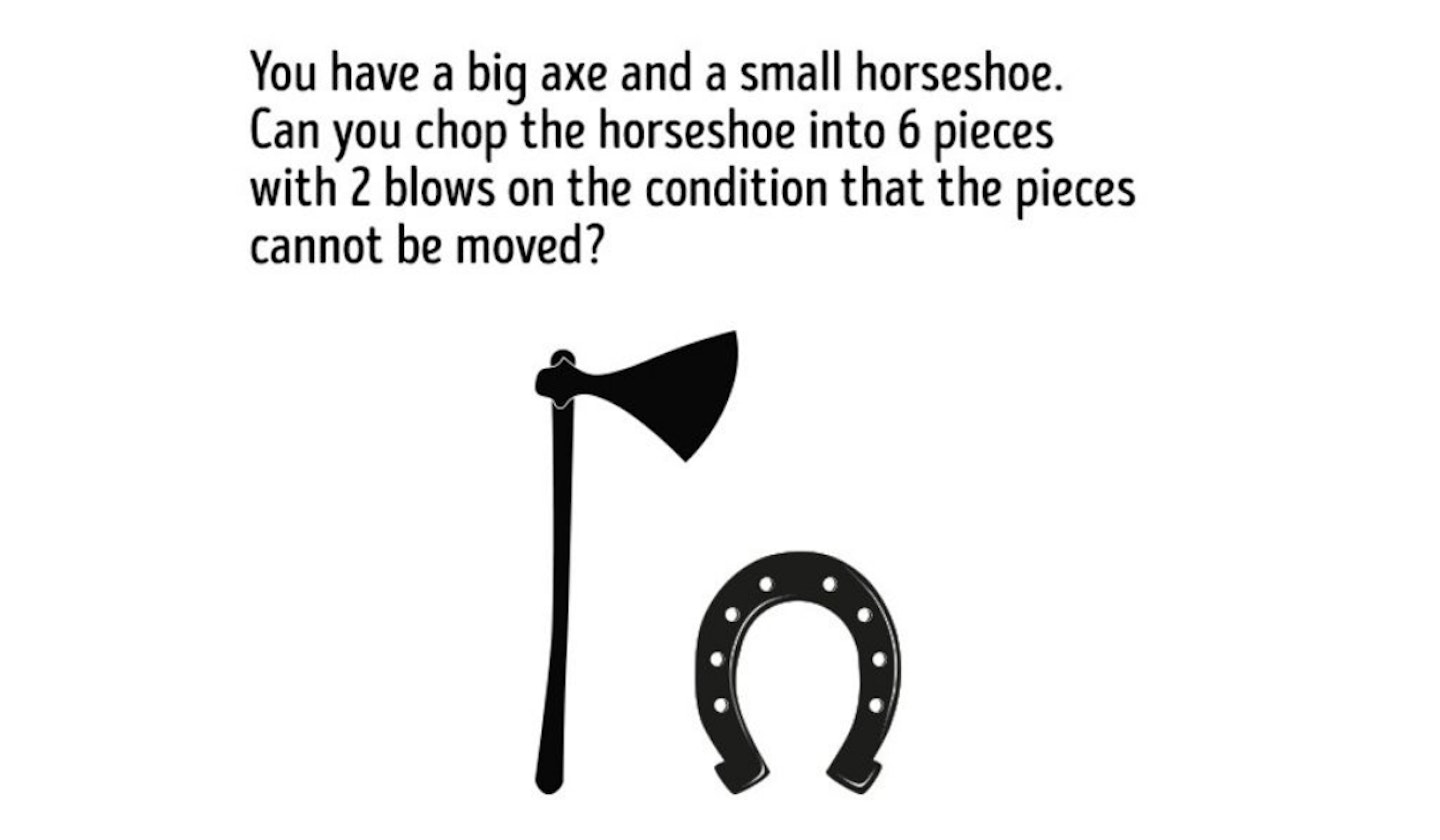 4.
A woman is born in 2020, but dies in 1995. How is this possible?
5.
Can you decide which is the correct definition for the word drouser (coined 2017)?
A. An item of clothing comprising a dress attached to a pair of trousers
B. An unsuccessful warm-up comedian
C. A depressing person; a dampener
6.
Upon taking his car to a hotel, a man immediately declares bankruptcy. What's the reasoning?
7.
How many squares are there?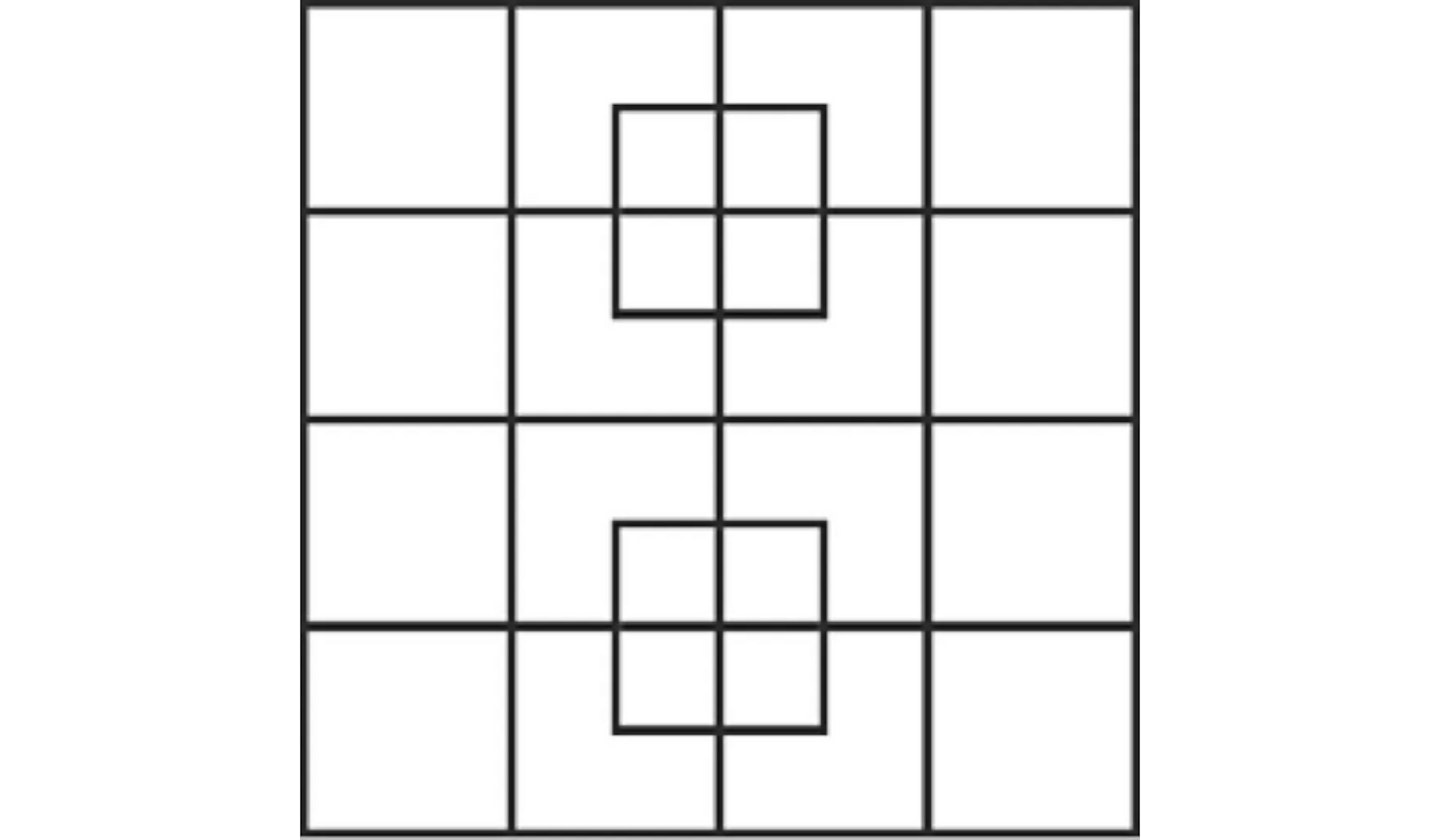 8.
A cowboy gallops into town on Monday, stays for two days, and leaves town on Monday. How is this possible?
9.
You need 7 gallons of water, but you only have two jugs with which to measure: a 5-gallon jug and a 3-gallon jug. How do you measure exactly 7 gallons?
10.
Which word logically comes next in this sequence? Spots, tops, pots, opts…
11.
What is the number of the parking spot containing the car?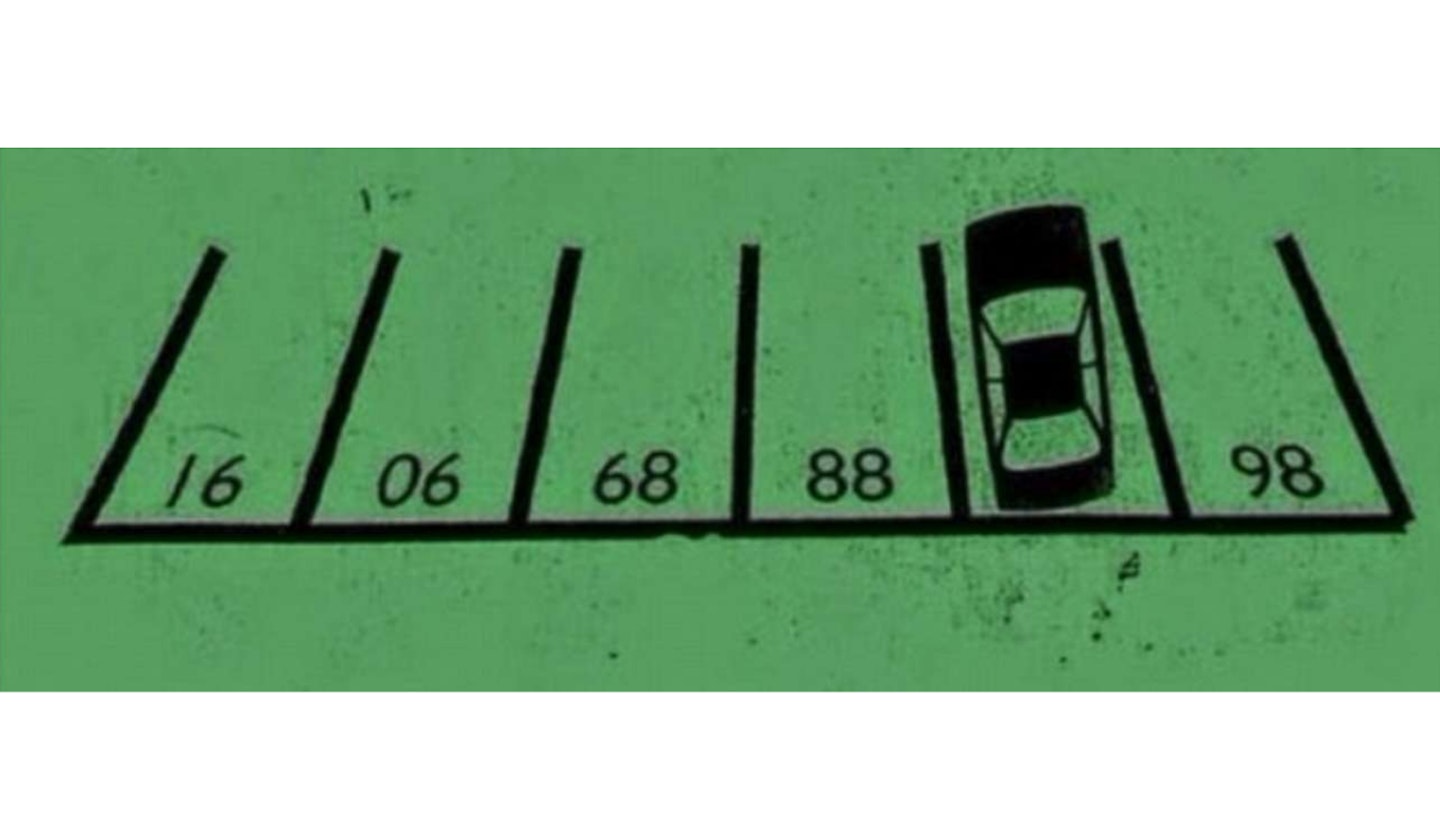 12.
How much dirt is in a hole that measures 2 feet by 3 feet by 4 feet?
13.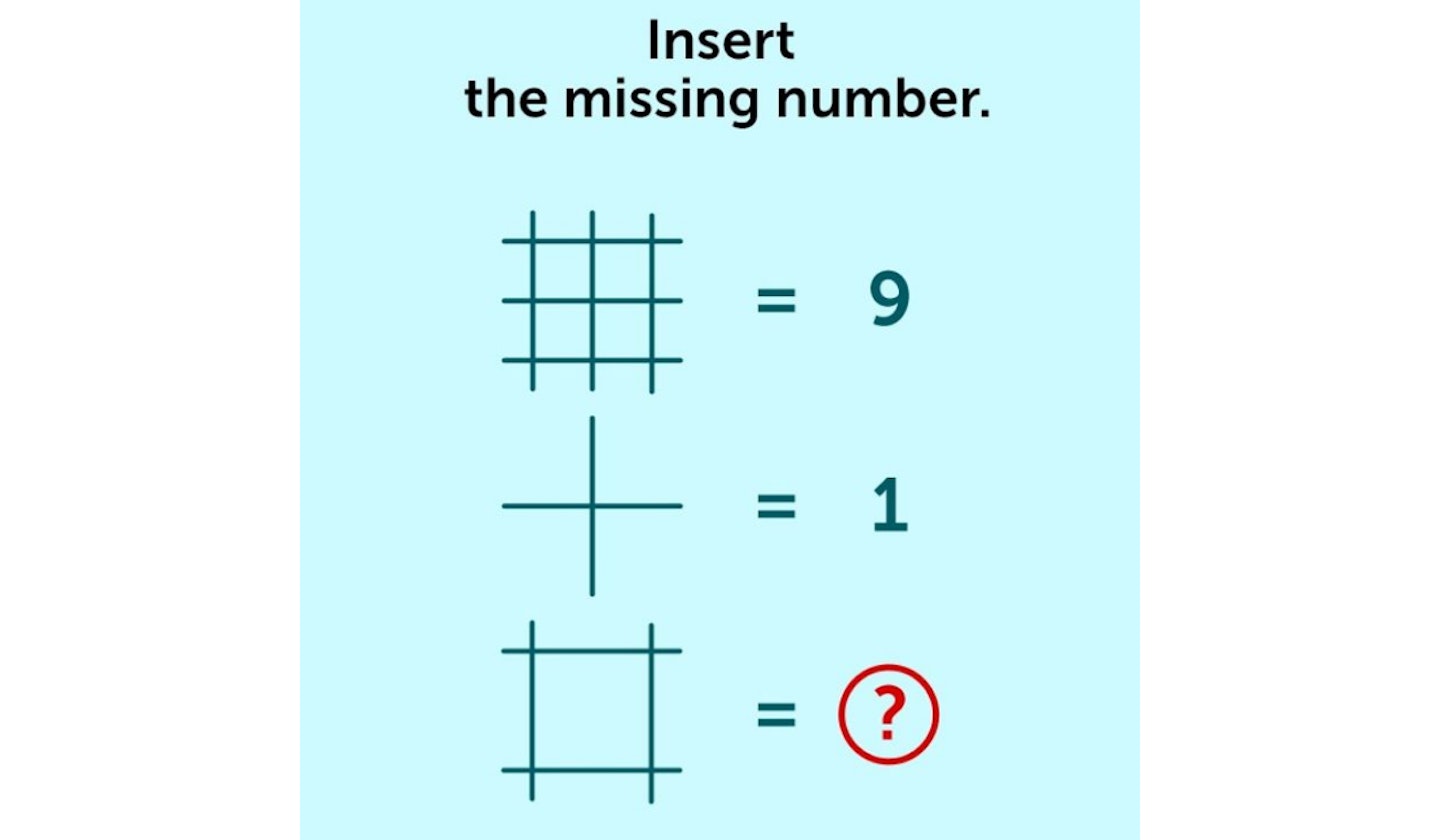 14.
How would you combine one-third of 12 and four-fifths of 7 to get 11?
15.
If I open the tap above tank A, Which tank is the first one to be filled completely?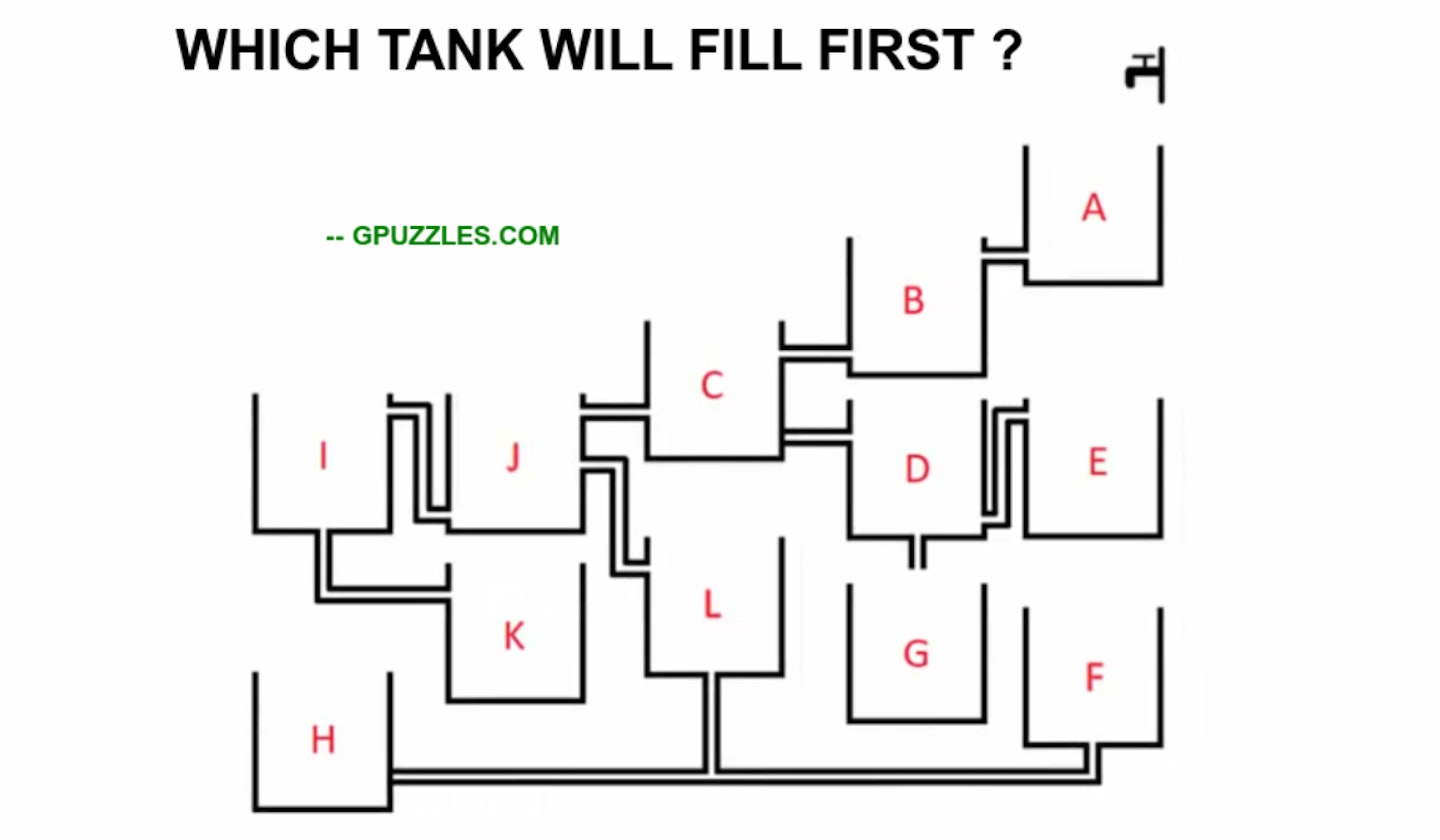 16.
Can you replace the question mark with a number?
17.
Which word does not belong? Beekeeper, dumbbell, dumbstruck, untruthful.
18.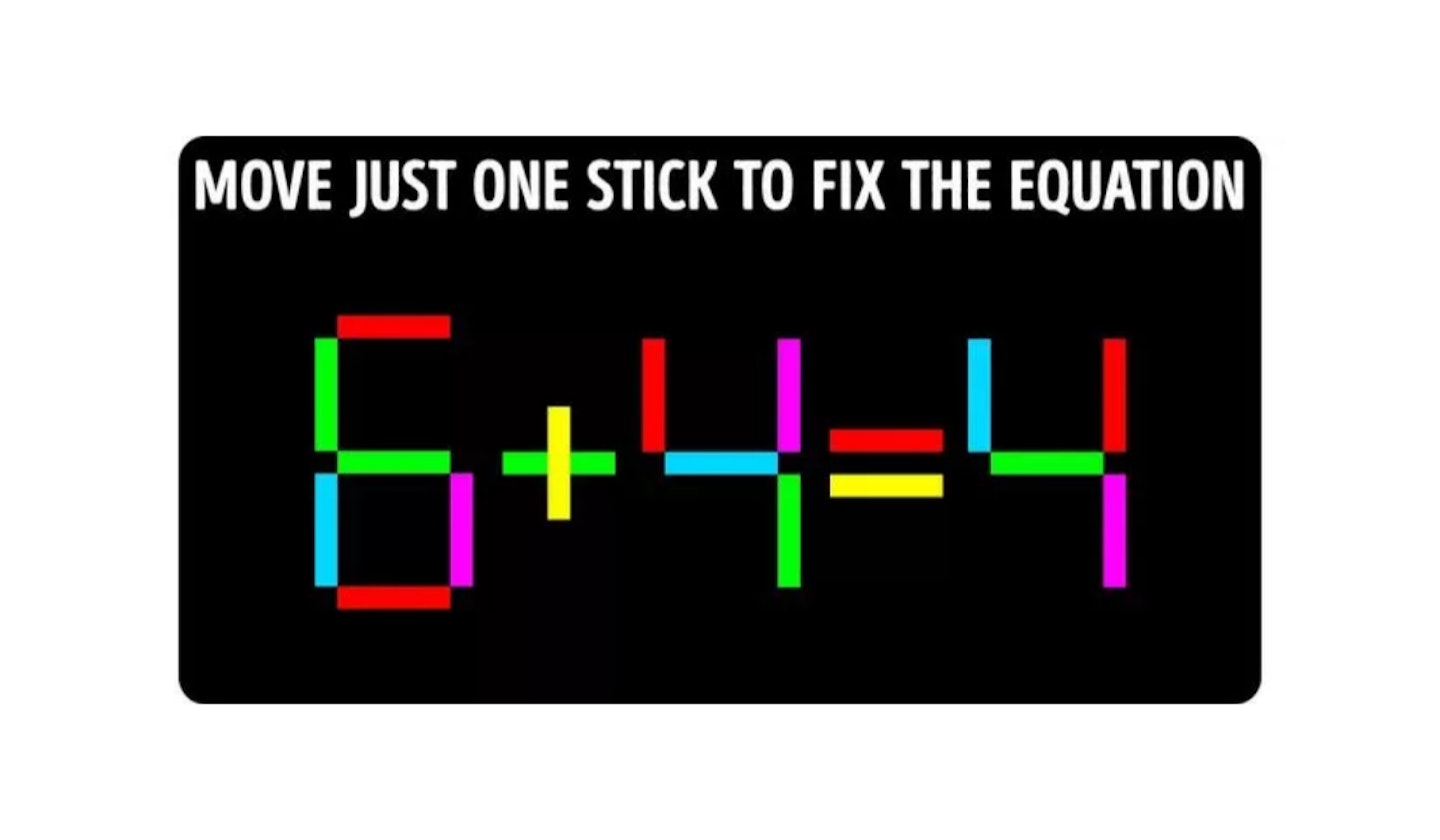 19.
Can you spot which two frogs are identical?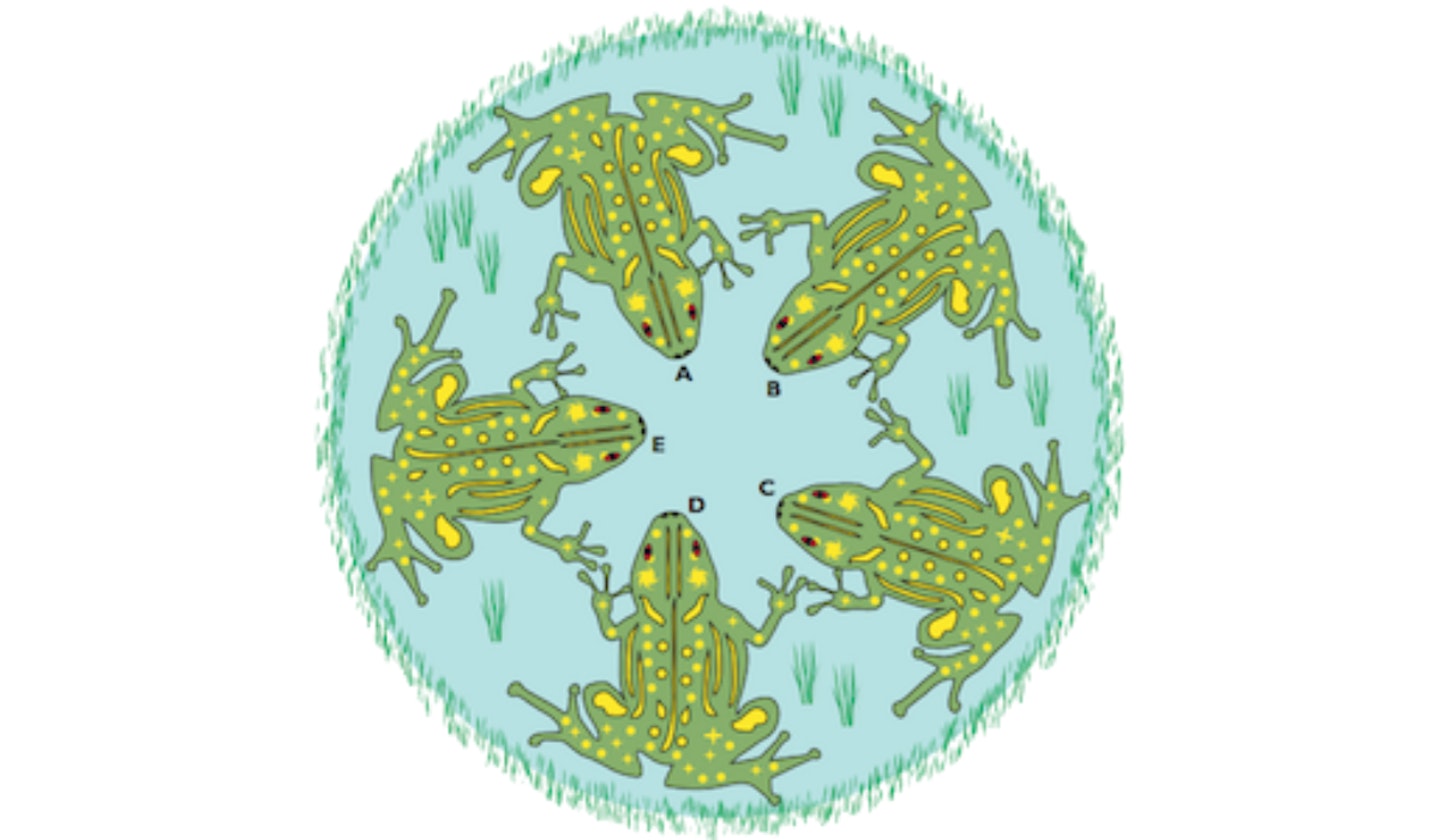 20.
A man is trapped in a room with only two possible exits. Through the first door is a room with an enormous magnifying glass causing the blazing hot sun to instantly burn anything that enters. Through the second door there is a fire-breathing dragon. How does the man escape?
21.
A doctor and a bus driver are both in love with the same woman, an attractive girl named Sarah. The bus driver had to go on a long bus trip that would last a week. Before he left, he gave Sarah seven apples. Why?
22.
Turn me on my side and I am everything. Cut me in half and I am nothing. What am I?
23.
What fastens two people yet touches only one?
24.
First, I threw away the outside and cooked the inside. Then I ate the outside and threw away the inside. What did I eat?
25.
You are a cyclist in a cross-country race. Just before the crossing finish line, you overtake the person in second place. In what place did you finish?
26.
What has a mouth, but cannot eat; moves, but has no legs; and has a bank, but cannot put money in it?
27.
When you have me, you immediately feel like sharing me. But, if you do share me, you do not have me.
28.
You're in a dark room with a candle, a wood stove, and a gas lamp. You only have one match, so what do you light first?
29.
Until I am measured, I am not known. Yet you miss me, when I have flown. What am I?
30.
Find the missing number in the empty triangle.

31.
For each number in the matrix below, decide whether it is a normal or reversed number (and don't rotate your head!).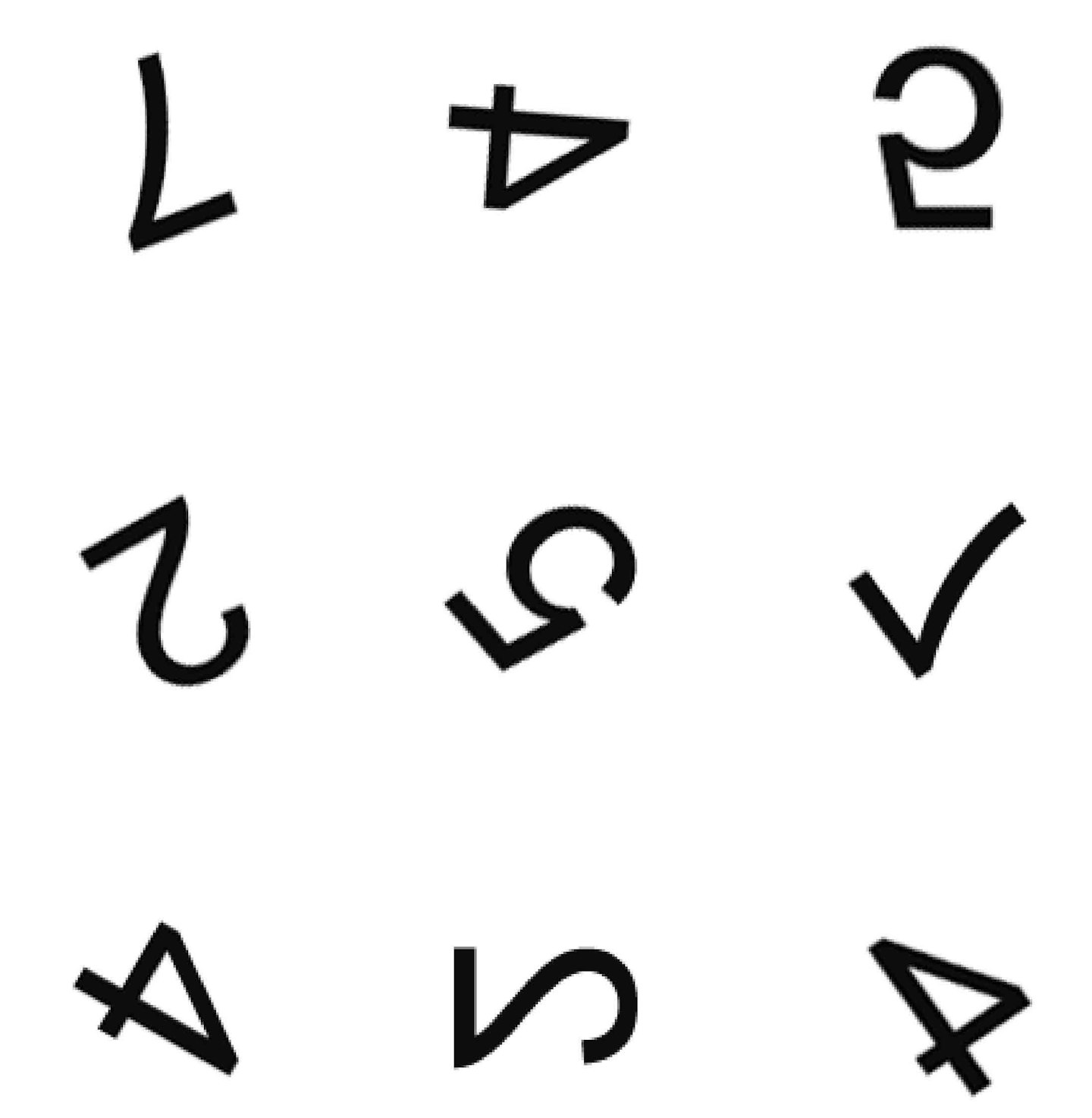 32.
Which bunny has no pair?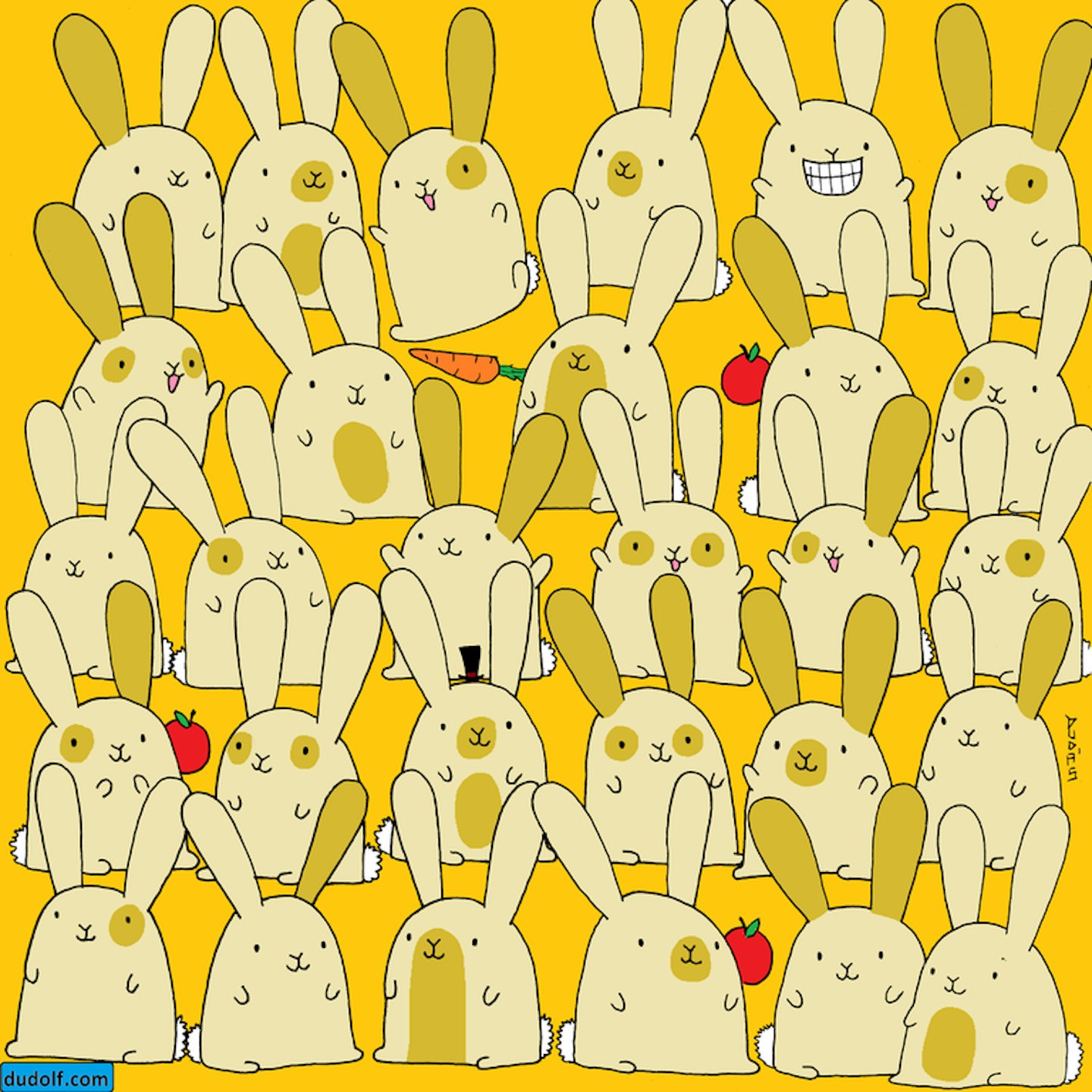 33.
Can you spot the mouse?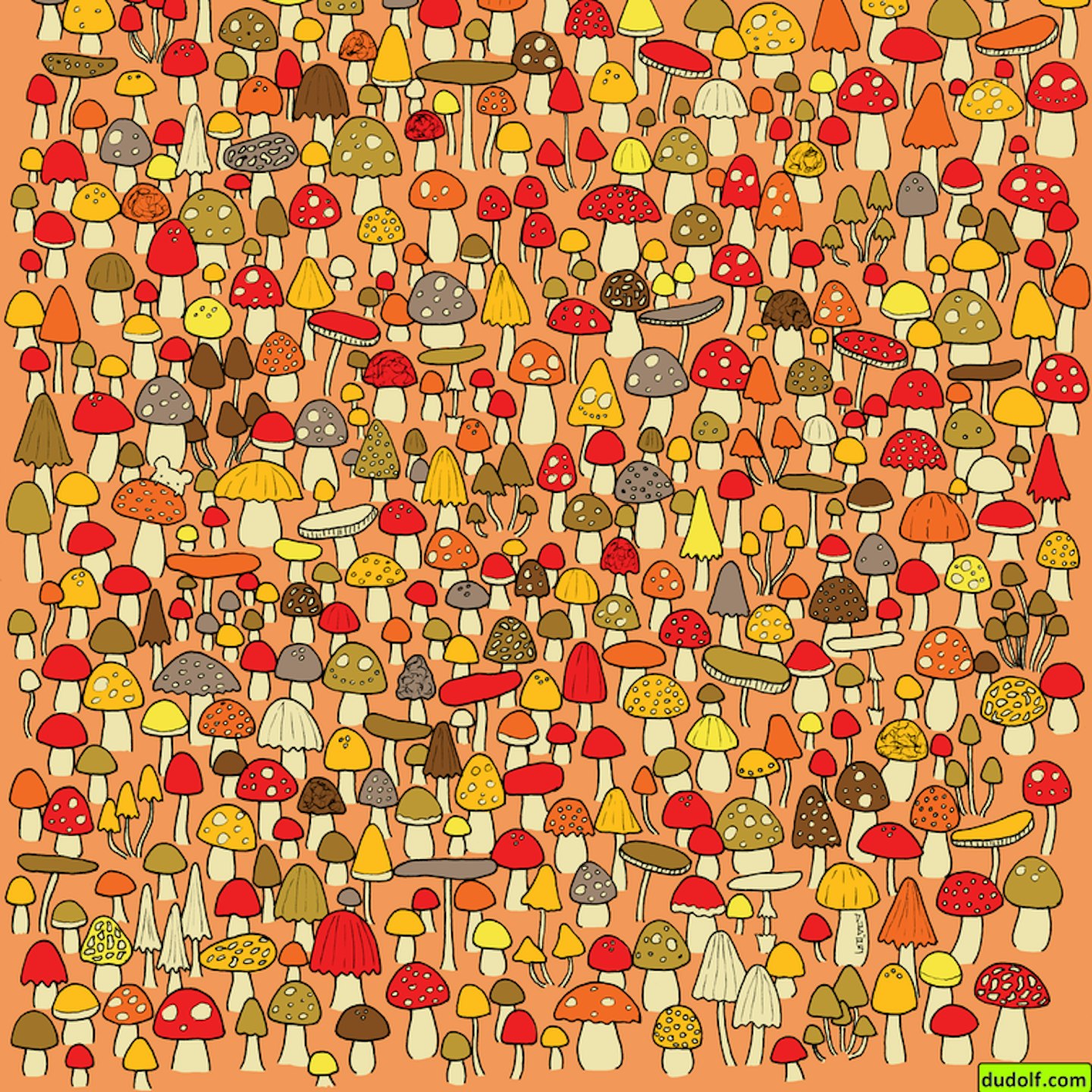 34.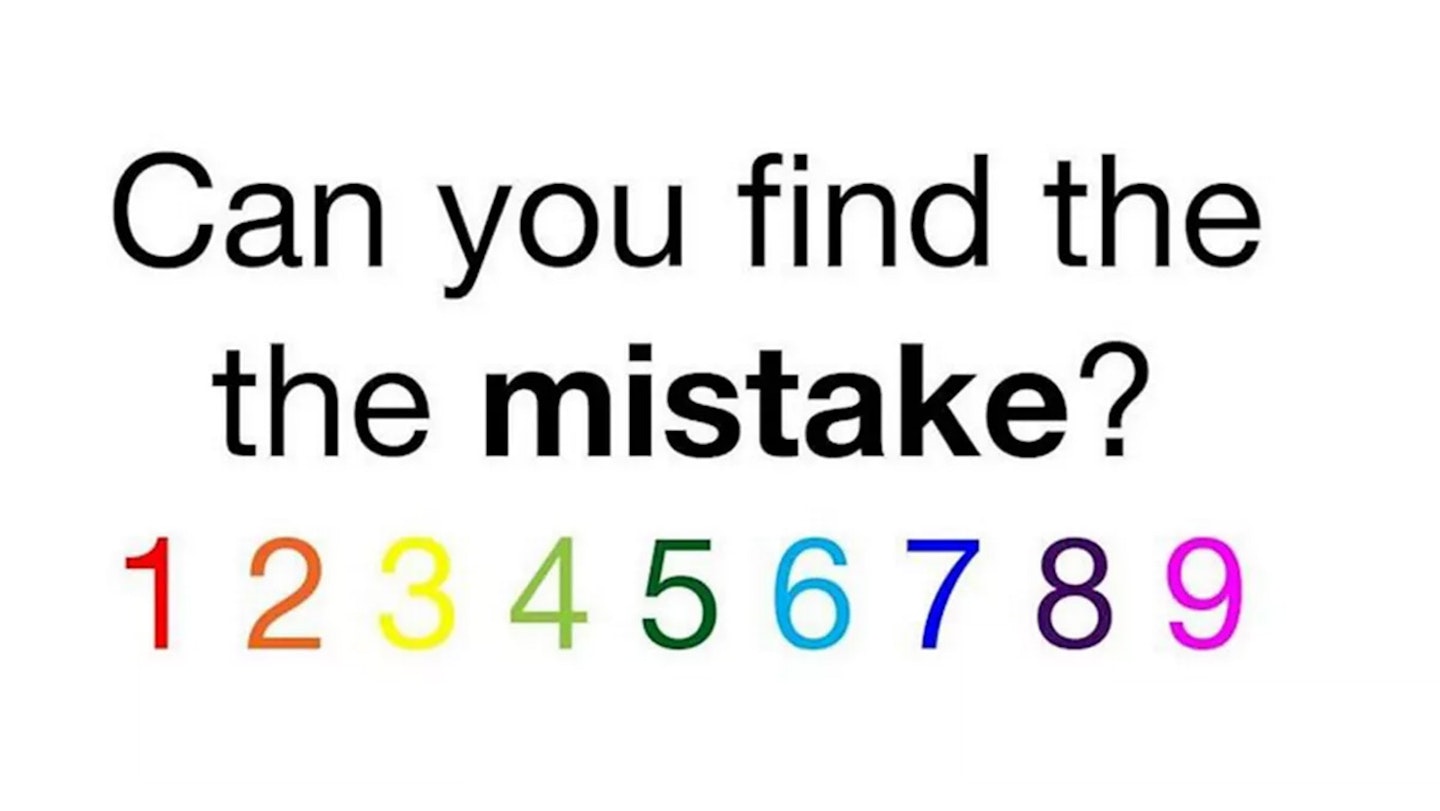 35.
Find the penguin.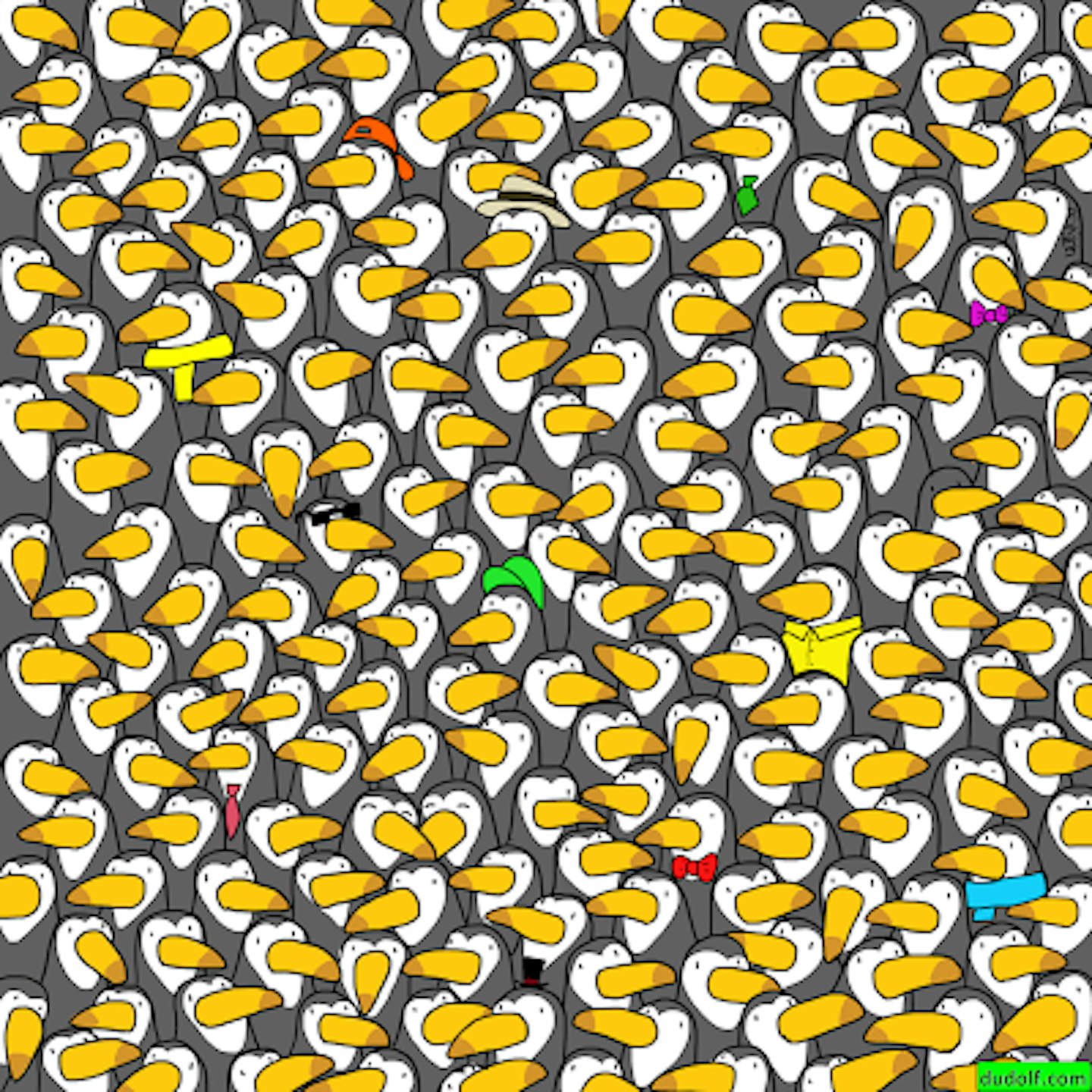 36.
A cowboy arrives in town on Friday, stays for three days, and then leaves on Friday. How did he do it?
37.
I am an odd number. Take away a letter, and I become even. What number am I?
38.
What is yours that other people use more than you?
39.
How many seconds are there in a year?
40.
I speak without a mouth and hear without ears. I have no body but I come alive with the wind. What am I?
41.
What comes once in a minute, twice in a moment, but never in a thousand years?
42.
The more you take, the more you leave behind. What am I?
43.
I am taken from a mine and shut up in a wooden case from which I am never released, and yet I am used by almost every person. What am I?
44.
What has keys but can't open locks?
45.
The person who makes it, sells it. The person who buys it never uses it. The person who uses it never knows they're using it. What is it?
46.
I am taken from a mine and shut up in a wooden case. When I am needed, I am taken out and used. What am I?
47.
What can travel around the world while staying in a corner?
48.
What has an eye but cannot see?
49.
You see me once in June, twice in November, but not at all in May. What am I?
50.
I have cities but no houses, forests but no trees, and rivers but no water. What am I?
Answers
1.
Rain.
2.
Bear C has a mirrored bow tie.
3.
4.
The woman was born in 2020 B.C.
5.
(A) an item of clothing comprising a dress attached to a pair of trousers
6.
He's playing Monopoly.
7.
There are 40 squares in total. This is made up of eight tiny squares, 18 single squares, nine 2 x 2 squares, four 3 x 3 squares and one 4 x 4 square.
8.
His horse's name is Monday.
9.
First, you fill the 5-gallon jug from the faucetYou then pour the contents of the 5-gallon jug into the 3-gallon jug until the 3-gallon jug is full. That leaves 2 gallons of water in the 5-gallon jug. Next, you dump out the 3-gallon jug and pour the 2 gallons of water from the 5-gallon jug into the empty 3-gallon jug. Finally, fill the 5-gallon jug from the faucet a second time; those 5 gallons plus the 2 gallons in the 3-gallon jug equals 7 gallons.
10.
Stop.
11.
87. The parking spots are actually flipped upside down.
12.
None.
13.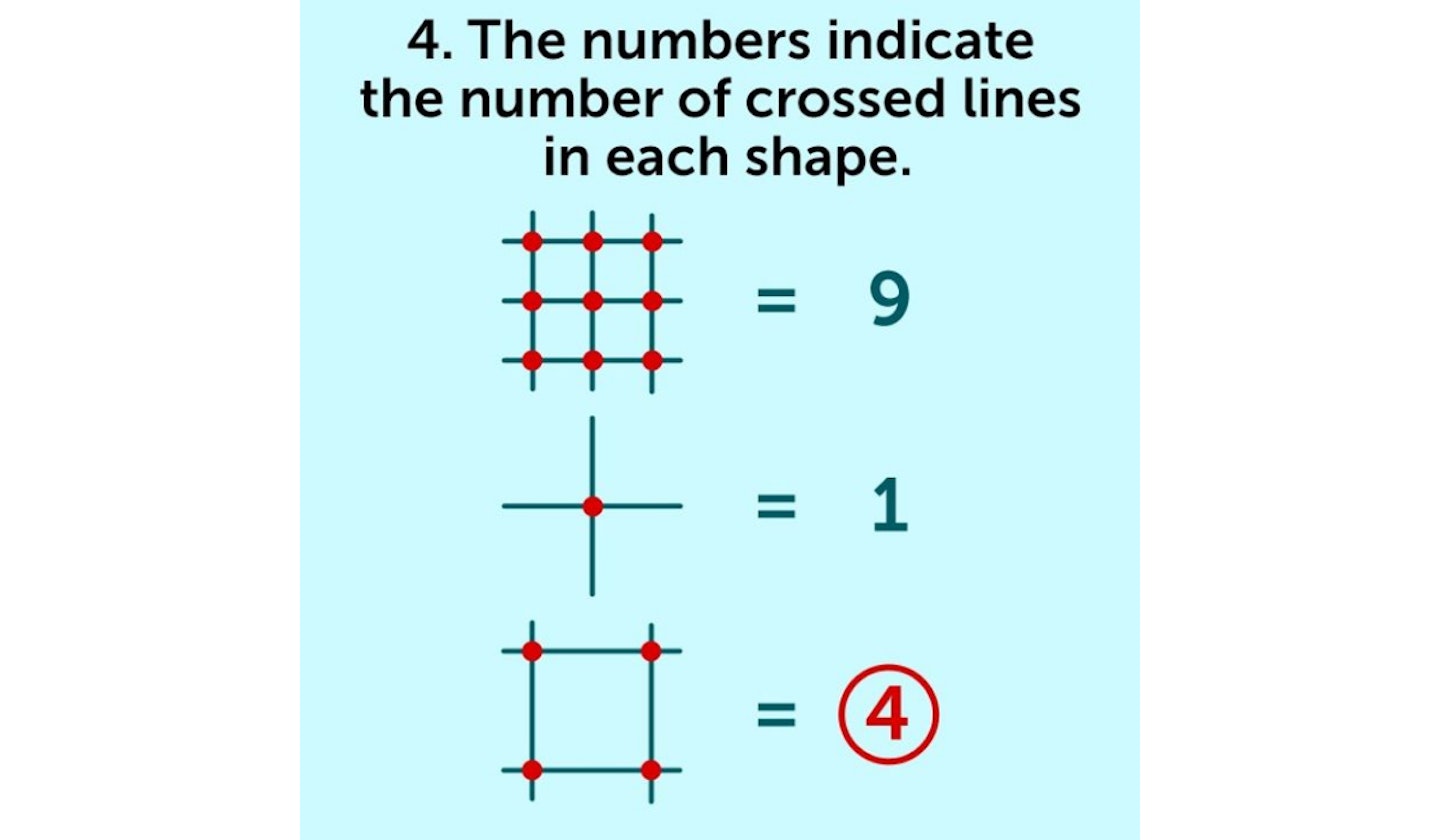 14.
Add EL (one-third of TWELVE) to EVEN (four-fifths of SEVEN) and get ELEVEN.
15.
Tank F.
16.
210
17.
Dumbbell. All of the other words have only one of the vowels (a, e, i, o, u).
18.
Move a stick from the + to make a –. Then place it with the 6 to form an 8.
19.
B and E.
20.
Leave through the first door at night when the sun is down.
21.
An apple a day keeps the doctor away!
22.
The number 8.
23.
A wedding ring.
24.
Corn on the cob.
25.
Second Place. If you pass the person in second, you take second place, and they become third.
26.
River.
27.
A secret.
28.
The match.
29.
Time.
30.
31.
Row 1: normal, reversed, reversed
Row 2: normal, normal, reversed
Row 3: normal, reversed, reversed
32.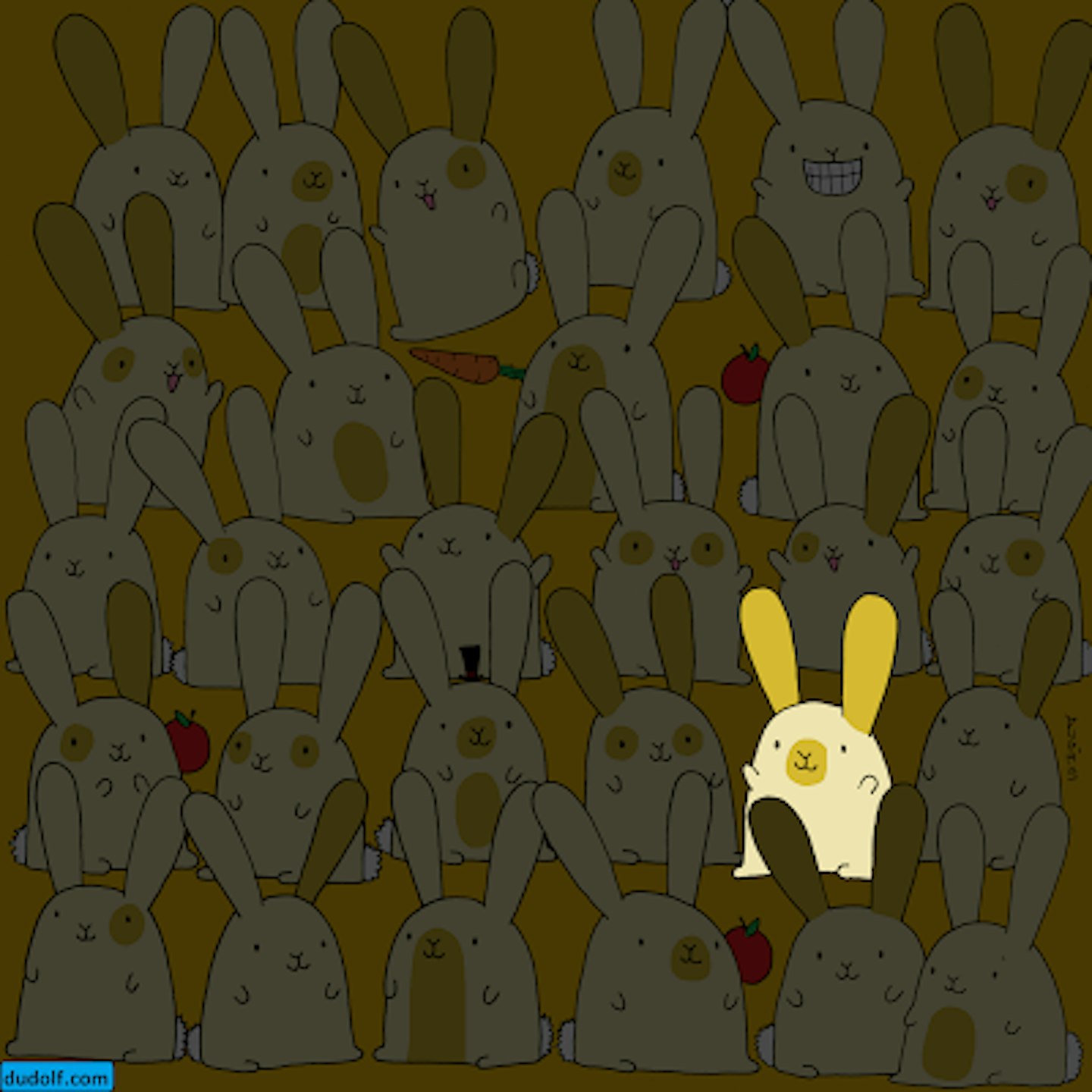 33.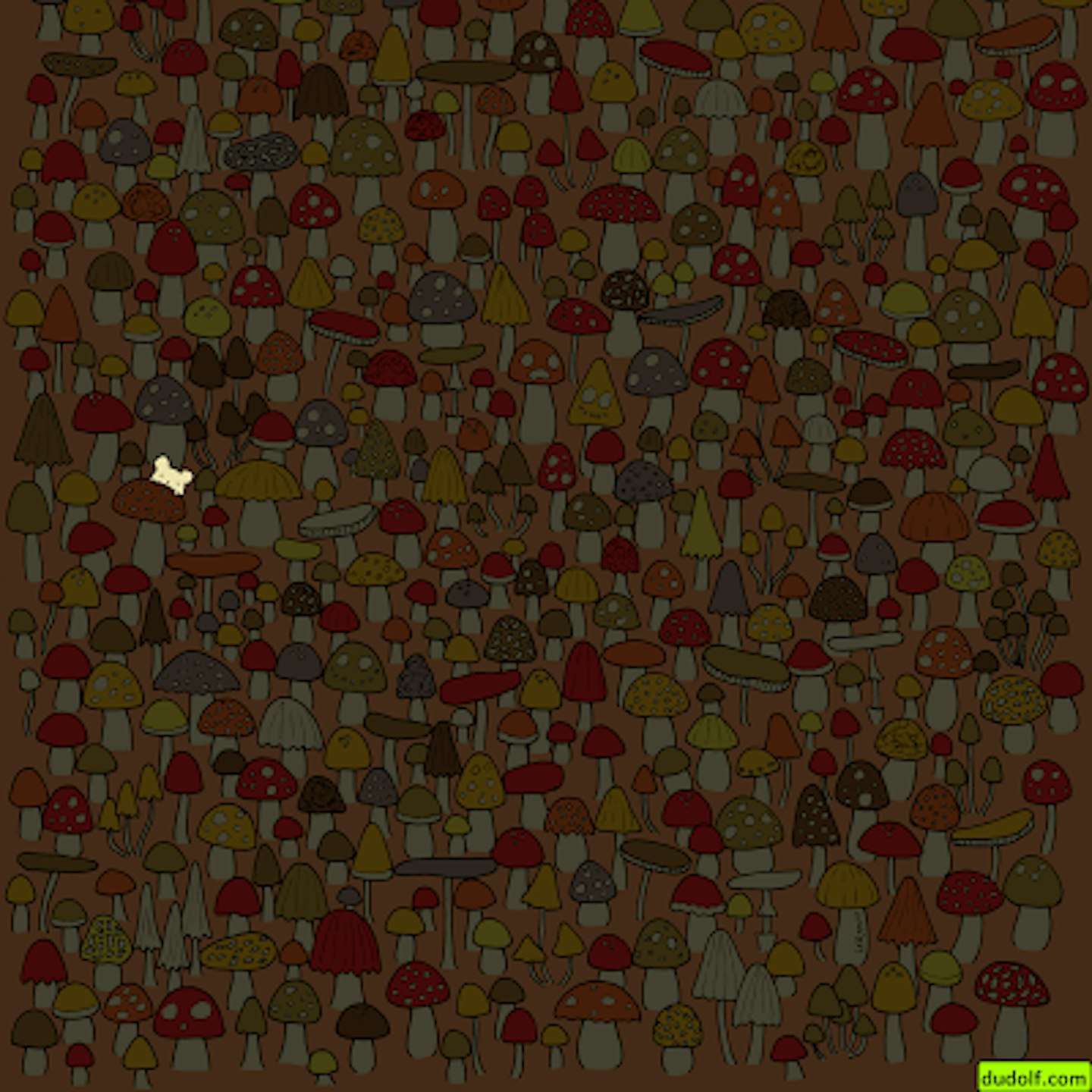 34.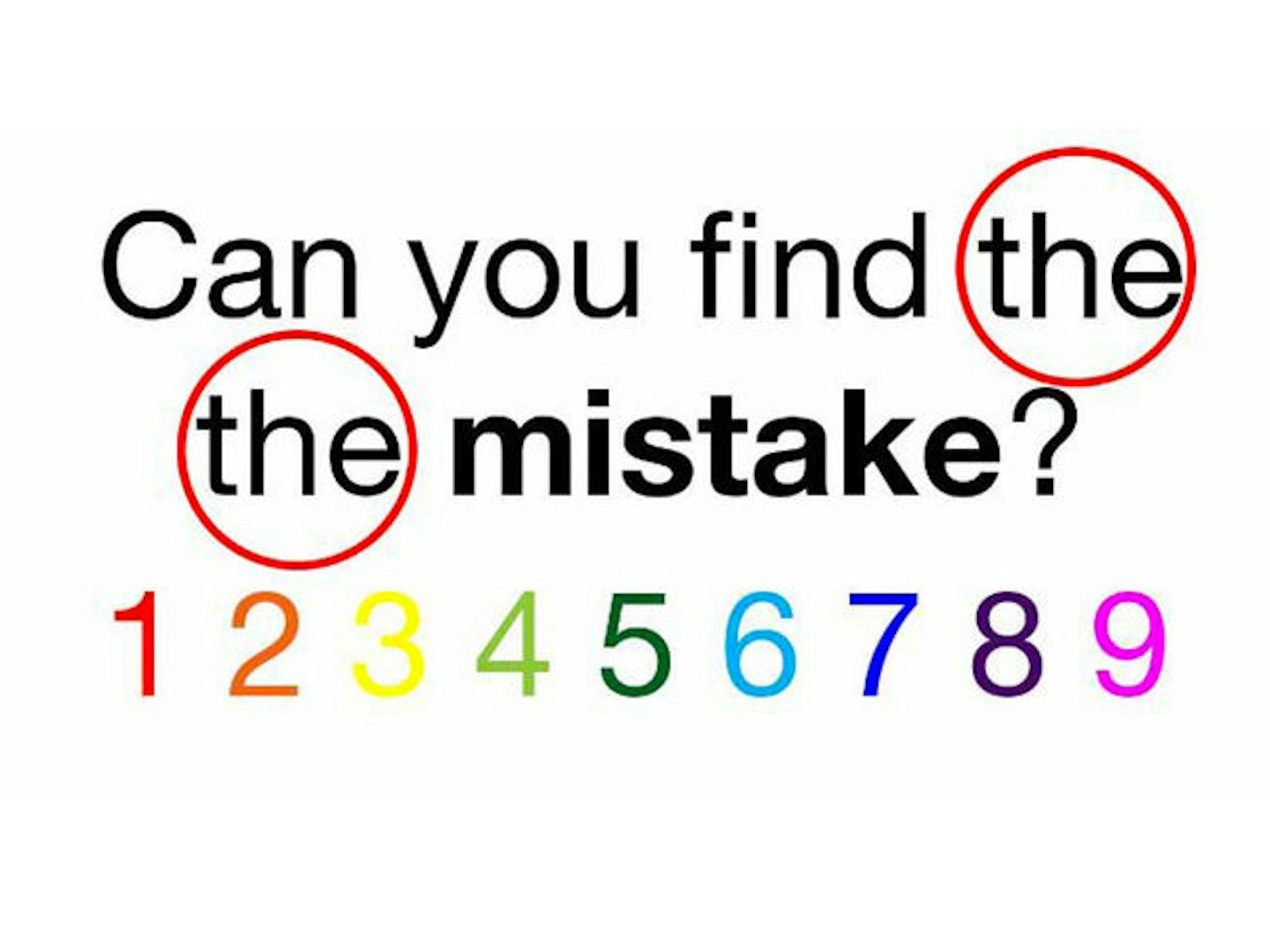 35.
Find the penguin.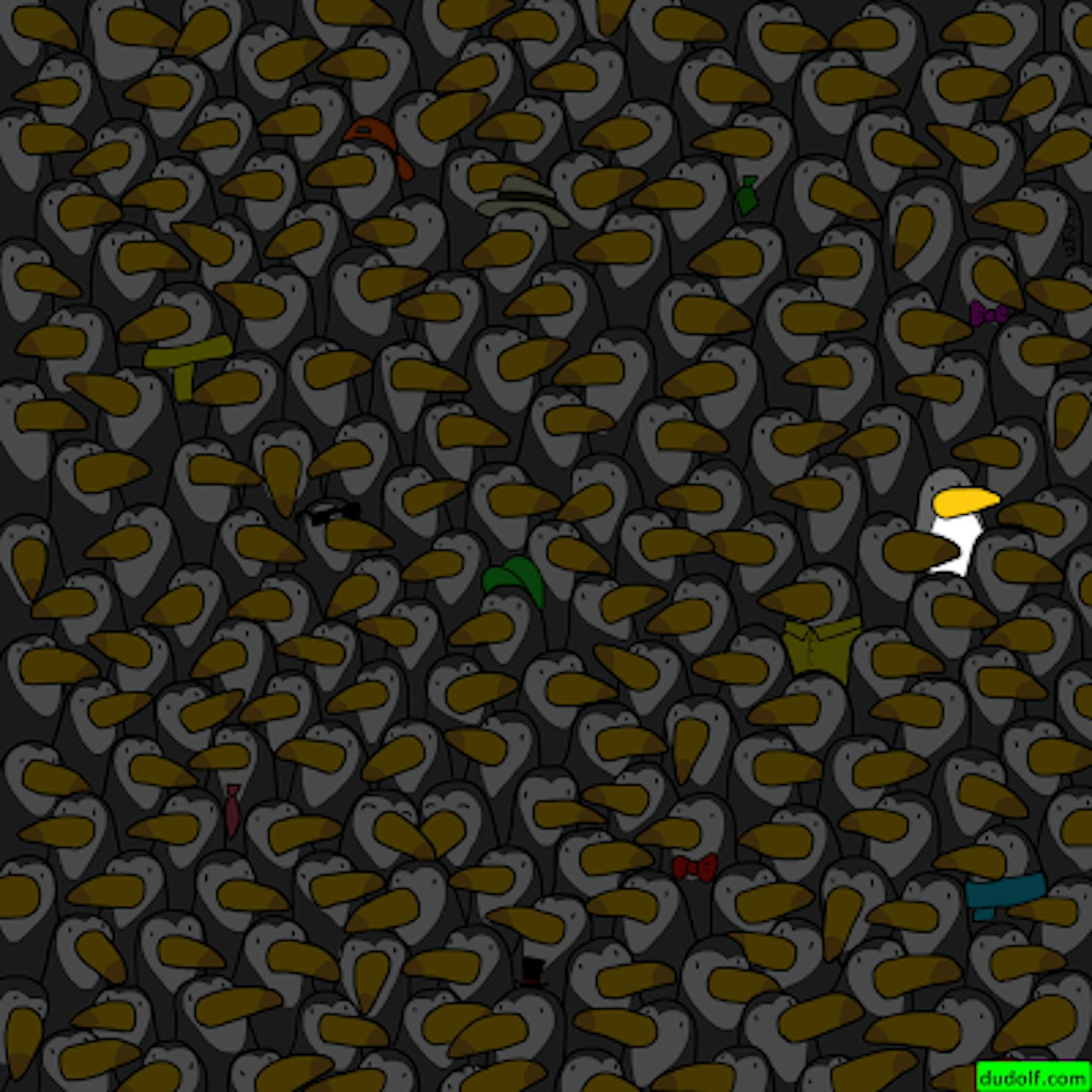 36.
His horse was Friday.
37.
Seven (remove the "s" and it becomes "even").
38.
Your name.
39.
Twelve. Jan. 2nd, Feb. 2nd, March 2nd…
40.
An echo.
41.
The letter "M".
42.
Footsteps.
43.
Pencil lead/graphite.
44.
A piano.
45.
A coffin.
46.
A matchstick.
47.
A stamp.
48.
A needle.
49.
The letter "E".
50.
A map.
For more online puzzles and brain teasers, take a look at our sister site, Take a Break.
Benefits of brain teasers
Brain teasers offer lots of benefits for all ages. Here are just some of the advantages of engaging in brain teasers...
Mental stimulation: Brain teasers challenge your cognitive abilities, including problem-solving, critical thinking, and creativity. Regularly engaging in brain teasers can help keep your mind sharp and active.
Memory improvement: Many brain teasers require you to remember information or patterns, which can help enhance your memory skills and retention capacity.
Stress reduction: Solving brain teasers can be a fun and enjoyable activity, providing a mental break and reducing stress and anxiety levels.
Enhanced concentration: Brain teasers demand focused attention, improving your ability to concentrate and maintain attention for longer periods.
Preventing cognitive decline: Engaging in mentally stimulating activities, such as brain teasers, has been linked to a reduced risk of cognitive decline and age-related neurodegenerative diseases such as Alzheimer's.
Features & Reviews Editor Emily Gilbert has been a journalist since 2016 and has worked across a variety of specialist and lifestyle brands both in print and online. Specialising in product reviews, Emily is the first to know about all the exciting new releases, her favourite being gadgets for the home.