GB Energy Supply's new tariff is cheapest energy deal available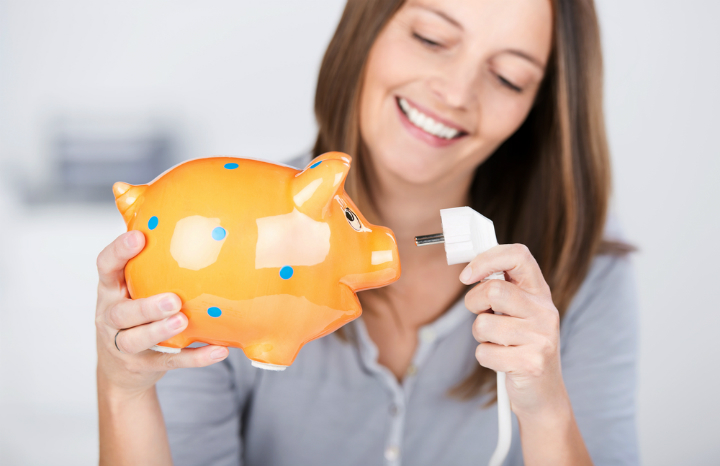 GB Energy Supply has launched a variable dual-fuel tariff costing £870 a year on average, making it the best buy on the market for gas and electricity, says GoCompare.com.
The launch comes ahead of 14 fixed-term tariffs ending this Sunday. Worryingly, households who fail to shop around at the end of their current tariff could see their energy bills rise by £65.54 as they are automatically switched to their supplier's standard tariff.
Customers could see energy bills rise by £65.54
Those in the Norweb distribution area (which includes Manchester, Blackpool and Wigan) and who are on the First:Utility iSave Fixed v18 May 2015 tariff will be the hardest hit, when they face an increase of £309.87 (23.68%) when they are moved onto the £1,308.17 a year iSave Everyday tariff.
In total, 14 tariffs are due to expire at the end of May, including tariffs from British Gas, Scottish Power, Npower, M&S Energy, First:Utility and Sainsbury's Energy.
While the majority of tariffs ending in May will see customer's bills rise, there are a few fixed tariffs that slightly more expensive than the supplier's standard variable tariffs. This means that four of the tariffs expiring will result in customer's bills dropping. However, with a drop of just 2.3% households could still save considerably more by shopping around than sticking with their existing supplier.
Jeremy Cryer, energy spokesperson at Gocompare.com, said: "GB Energy Supply's new tariff is the latest in a long line of shots fired from challenger energy companies to their larger counterparts.
The past several months have seen energy providers, especially smaller companies, fall over themselves to undercut each other's dual fuel deals. The result has been an extremely competitive energy market, with many fixed tariffs costing less than £1,000 a year.
"Currently none of the top five cheapest tariffs on the market belong to a 'big six' supplier, and as new tariffs are being announced on a regular basis, there could be significant savings to be had for those who get online and shop around."
GB Energy Supply isn't listed on comparison websites.