The Arch London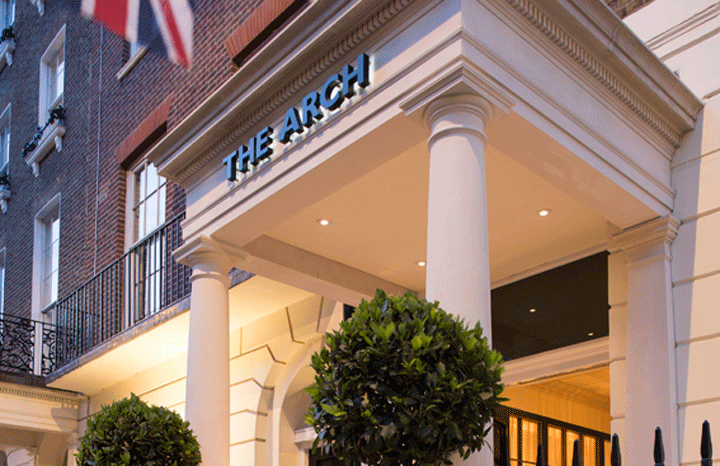 Our reviewer was treated like a VIP...
Yours Verdict
Product: The Arch London www.thearchlondon.com Price: £350.00 Rating: ★★★★★ (5/5)
Our stay at The Arch was fantastic from start to finish. I went with a friend and we were treated like VIPs from the moment we checked in. The staff couldn't have been more helpful if they tried – always professional and very welcoming.
The suite we stayed in was amazing. The bathroom was huge and we loved the giant bathtub complete with TV! The shower in particular was brilliant. We only stayed for 1 night but insisted on having three showers and have never felt so clean!
The mini bar was stocked with refreshments and the soft drinks were complimentary. The suite also had a mini kitchen space with hob, kettle etc and was equipped with everything you could possibly need.
After checking in, we were taken up to our suite and shown around. Our luggage was delivered to our room (which had its own doorbell!) and after unpacking, we left for an afternoon of shopping. Despite the hotel only being a two-minute walk from Marble Arch, there was no noise and it was so peaceful. If we had visited at a warmer time of year we would have enjoyed the lovely outdoor terrace space in our room. On our return to the hotel, we found some lovely chocolate macaroons with a personalised note, which were delicious!
We had a dinner reservation in Hunter 486. This didn't disappoint; all three courses were delicious – especially the dessert. The sticky toffee pudding was immense and after just one spoonful, we deeply regretted saying we'd share it! Again, the staff in the restaurant were very attentive, very, very professional and friendly.
After dinner we enjoyed a few drinks in the bar and then headed back to our suite. Despite being full, we were already looking forward to breakfast! I had one of the best night's sleep ever in absolute luxury with a duck down duvet and Egyptian cotton sheets.
Breakfast was really nice, with a varied selection on the menu. The scrambled eggs were particularly good!
Our stay at The Arch was a complete treat, we would thoroughly recommend staying there. We cannot praise the staff highly enough and we very much look forward to visiting again in the near future!
Prices start from £350 for a Deluxe Room and from £420 for a Suite.
Contact details: 50 Great Cumberland Pl, London W1H 7FD
Phone: 020 7724 4700