Take the hard work out of scrubbing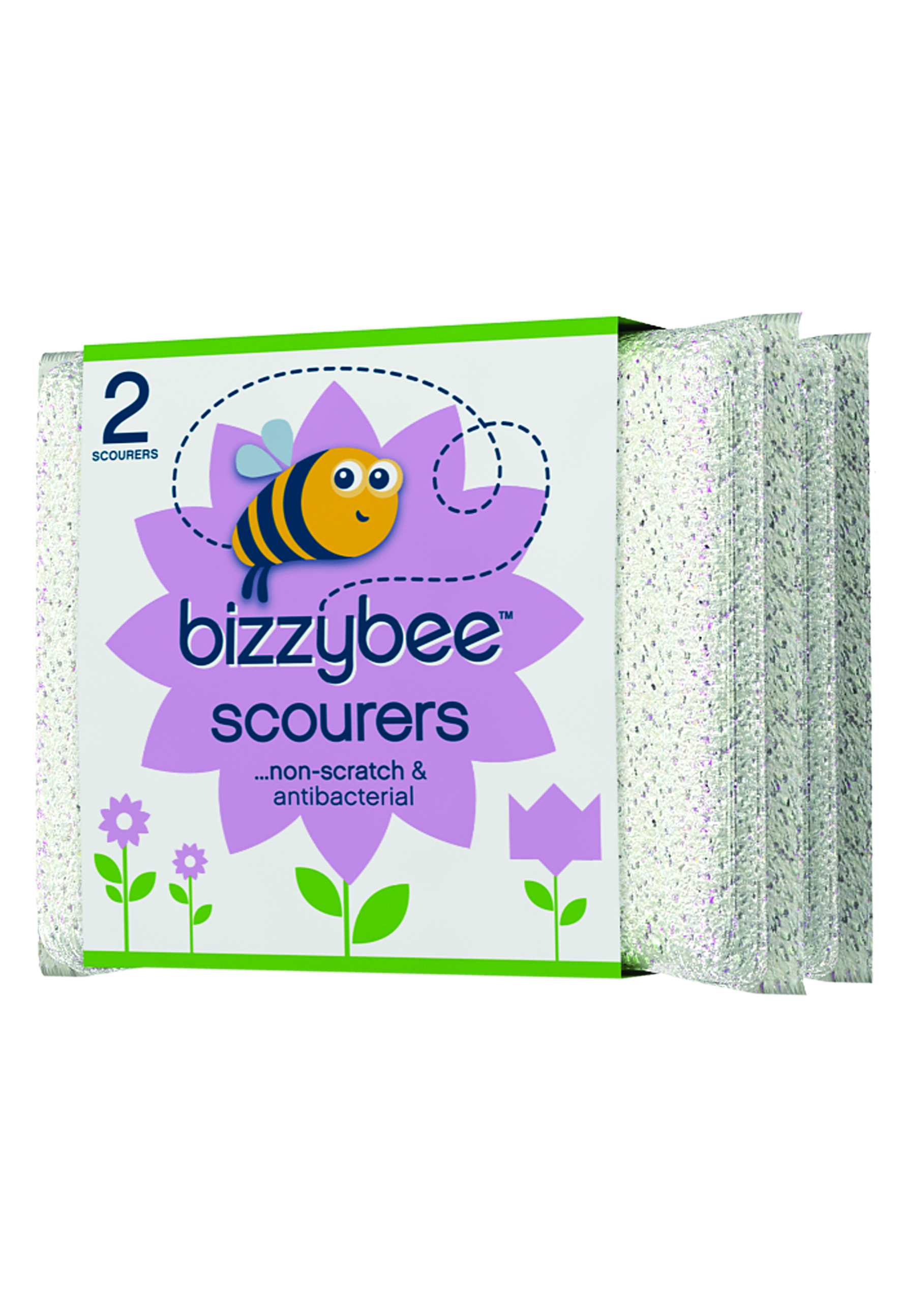 If scrubbing pots and pans is too much like hard work, try these little scourers and make light work of it
Yours Verdict
Product: Bizzybee scourers Stockists: www.bizzybee.co.uk Amazon, Co-op, Ocado, Asda Price: £1.50 Rating: ★★★★★ (5/5)
What it says it does…
Gentle but effective on all surfaces, even on delicate items such as stainless steel, non-stick pans and ceramics. Machine washable, with an antibacterial agent to inhibits growth of bacteria.
Our tester said…
I was keen to try one of these scourers on my hob as it's hard work removing all those burnt on spillages - especially when they have been allowed to build up! The packaging says the scourer is non-scratchy so I felt comfortable using it on the hob and it did a good job without too much hard scrubbing on my part.
As for pots and pans, after a large Sunday lunch resulting in a set of dirty pans piled high on the drainer, it was great to be able to cut through al the grease and caked on food with ease. These really are tough little scourers. The best bit is, they don't seem to develop that layer of flattened-in food that more typical sponge scourers seem to do, meaning you have to replace them after a few washes. I have used these for a few days and they are still in tip-top condition.
They are machine washable at 40 degrees but I'm not sure I would go that far as there are two per pack. When they do eventually wear out, I shall happily dispose of them, and buy some more!