Ragdale Hall review: Over Night Reviver Break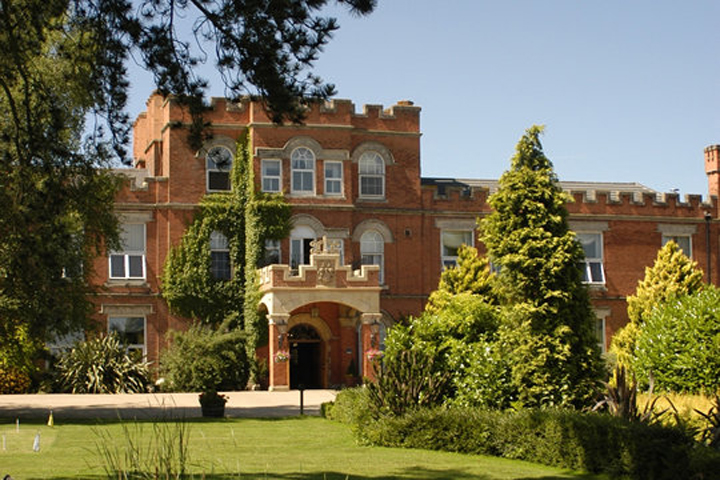 We spent the weekend at Ragdale Hall, located in the rolling Leicestershire countryside. The retreat combines state-of-the-art facilities with the charm of traditional Victorian architecture to create one of the most luxurious and relaxing health spas in the country.
Yours Verdict
Product: Overnight Reviver Break at Ragdale Hall. Tel: 01664 434831 Price: £476.00 Rating: ★★★★★ (5/5)
What our tester thought…
"Our stay at Ragdale started off on the right foot. After a long drive, the friendly reception staff welcomed us with a coffee as the porters brought in our luggage and parked the car. We were then given a tour of the complex and beautiful grounds before being told the main house rule: no phones –how blissful!
Lunch is served buffet-style with all dietary information shown next to each dish, perfect for my companion who is intolerant to diary products. There was a wide range of dishes available and we both indulged a little too much before our afternoon exercise class.
We went to a 'beaming class' which involved balancing on foam beams on the floor. It was a low-impact class but we still found it was great for core-strength and our flexibility.
After our class we re-fueled with a virtuous mint tea and a less virtuous slice of cake in the Verandah Bar before making our way over to the treatment area. One of the joys of Ragdale is that you don't have to carry any cash with you. You simply give your room number and sign, then pay the bill at the end of your stay.
Our treatment was a 50 minute Blissful Face & Back Therapy and the experienced staff made us feel like we were in safe (and warm) hands.
Dinner at Ragdale is a la carte, and the menu comes complete with a 'window system'. One window next to the item means it is the lighter option, three windows means it would be a more indulgent choice and two is somewhere in the middle. The dining experience didn't feel rushed and we took our time through the courses before moving through to The Garden Room for our complimentary after diner hot drink.
We chose to experience the Thermal Spa pools and rooms for the first time in the dark. Swimming through to the Outdoor Waterfall Pool was magical – it was a true pleasure to relax under the stars.
We then retreated for the night where we were met by our giant twin beds. We were too relaxed to take advantage of the DVD library before we fell asleep.
Breakfast is served early (8 am) but it is such a luxury to take the time to enjoy breakfast in bed, so we didn't mind. You choose your breakfast the night before and can have any combination of smoked salmon, yoghurt, granola, grapefruit, banana bread and smoothies, plus many more.
Check out is at 11am, but you are then welcome to enjoy the facilities until 6pm (which we did). We visited the gym, had some lunch, tried the Thermal Spa in the day and then went to another fitness class – this time it was Ballet Fit. If you remember 'good toes, naughty toes' from ballet lessons as a little girl then this class is for you.
After just one night at Ragdale we felt revived and ready to face reality again. At check out the car was bought back round to the front of the main hall and our luggage taken out. The staff all made certain to say goodbye to us, a true reflection of how they had been with us for the duration of our stay.
Our break cost £476 for two people and includes a 50 minute Blissful Face & Back Therapy, complimentary robe hire, plus full use of all the facilities.
For more information, visit www.ragdalehall.co.uk