Panasonic ES-WH80 IPL Hair Removal System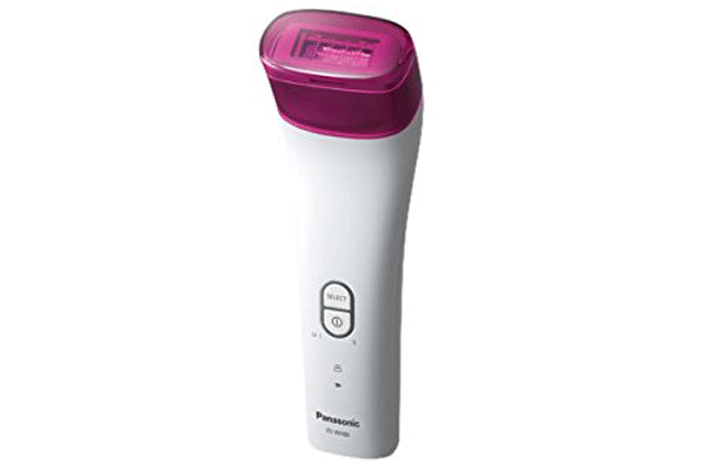 A hair removal system for pain-free salon results from the comfort of your own home.
Yours Verdict
Product: www.amazon.co.uk Currently £150 off (27/01/16) Price: £349.99 Rating: ★★★★★ (5/5)
What they say…
Gentle and effective, the Panasonic IPL can be used on the arms, underarms, legs and bikini line – offering a complete hair-free solution. It provides a much-needed painless alternative to waxing or epilating, and the results are far longer lasting than shaving, while ingrown hairs are also reduced
What we say…
I have wanted to try an IPL hair removal system for a long time now. So was delighted to try out the Panasonic ES-WH80 IPL Removal System. I personally found that after using this product for nearly 8 weeks the hairs under my armpits and legs are virtually non-existent. I've noticed a big difference, especially to my underarm hair.
It's very straightforward to use and the instructions are easy to understand. The device itself is compact and very portable, no trailing wires binding you to the corner of the room near a socket. It takes approximately 3 hours to charge and lasts for a few sessions.
Basically you shave the area you want to treat and then you start. I would suggest you don't wax before using as it appears the laser targets the root.
There are just two buttons, on/off button and the other is used to set which level of intensity you want to use. You then simply place the IPL onto the area of skin you want to treat and slightly press down.
A bright flash of light then comes from the IPL but that is it, you then move the IPL to the next area. Each zap does feel momentarily hot on the skin, but it isn't unpleasant and hasn't left any marks on me. The light can be quite bright and I would suggest looking away or maybe wearing dark glasses. I don't think this will cause any damage to eyes but as a precaution it's better not to look directly at the flash.
I have dark leg hair and my legs have not had a profound result as yet, but time will tell as I haven't been using the product that long. Having said that it is much better than before, and I find that my leg hair is becoming much finer and slower to grow back. No signs of ingrowing hairs and no inflamed hair follicles, just lovely soft smooth skin. Different people will experience different results.

The suggested guide for legs/arms use once every 2 weeks for the first 2month, then once every 4 weeks from the 3rd month onwards. Legs having a treatment time of approx 10 mins per session for both legs (approx 190 flashes). Arms treat for appox 2 minutes per session for both arms (approx 30 flashes).

For underarms/bikini-line use once every week for the first 2 months, then once every 2 weeks from the 3rd month onward. Underarms having a treatment time approx 2 mins per session for both underarms (approx 30 flashes) of approx 2 mins per session for both underarms (approx 30 flashes).

The frame guard is easy to remove to enable me to clean the flash window. I just used the tip of my fingernail to lift it up and the frame guard comes off to wipe clean the flash window.
This IPL is suitable for arms, bikini line and legs but not suitable for the face. ??Overall the whole experience is relaxed, enjoyable, straightforward and effective to use. I can see a difference and look forward to showing off my lovely smooth legs in the summer. Would recommend it!