my Travel Cash card review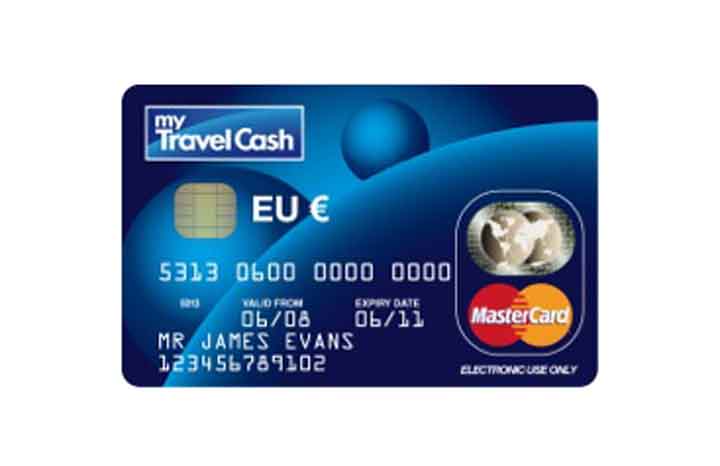 Are pre-paid travel cards worth the hassle?
Yours Verdict
Product: my Travel Cash, www.mytravelcash.com Price: £1.00 Rating: ★★★☆☆ (3/5)
What they said it does...
my Travel Cash offers three prepaid MasterCard travel money cards (Euro card, US Dollar card and Multi-Currency card) which provide a convenient way to take, spend and access money abroad. my Travel Cash also offers a currency home delivery service. The Euro and US Dollar cards offer a fixed exchange rate with no commission when the cardholder loads or tops up and there are no extra fees for purchases made in the currency of the card.
What our tester thought...
My travel card was for a European holiday, and was topped up with £25 (around 30 Euros). Before travelling I called up to receive a PIN number (after reading out security numbers from a text) and was then able to use the card in chip and pin machines abroad, as well as at cashpoints.
The main drawback was being uncertain how much was left on the card. I kept a rough tally in my head, and was able to check at cash points (and online, although I didn't have internet access where I was staying, and anyway, it seemed a bit of a hassle to keep logging on) but it was a lot less convenient than having cash, and physically seeing what was left. On the other hand, it felt a lot more secure than carrying a stack of money around with me, and knowing that no one else would be able to use the card without the PIN number was a bonus and set my mind at rest. You also receive a better rate than you would at a travel agency.
The difference between using this pre-paid card and a credit/debit card were firstly no charges - so no nasty surprises in my bank statement on my return - but the downside was only being able to spend the 30 Euros on the card. It's not like a credit card, in that you can only spend exactly what's on the card. I guess this is a plus if you want to keep to a tight budget, but it makes sponteneity a bit tricky. You can of course call up or go online and add more money, but it seems a bit of a faff to have to think about that while you're sunning yourself!
Any money which you don't spend can be left on the card for your next trip, or retrieved for a fee.
I think it depends on your personality and the type of trip you have planned as to whether this card is for you. If you're money-conscious, want to stick to a budget, or feel anxious about carrying cash, it's a great idea. But if you want to relax about spending, and not spend time online or on the phone while you're away, then just take cash.