Deal of the day - Half-price St Tropez gift set at Superdrug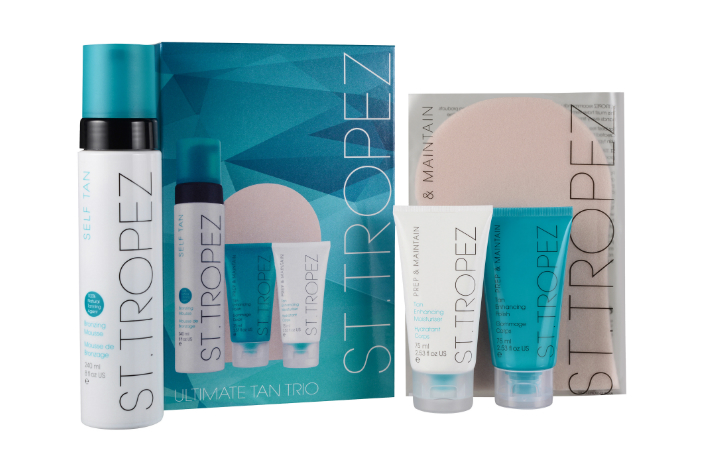 Head to your nearest Superdrug or online to get a St Tropez Ultimate Tan Trio gift set for £40, down from £20. It's the perfect way to add a festive glow. The offer ends December 1, while stocks last.
The gift set includes:
St.Tropez Self Tan Bronzing Mousse 240ml
St.Tropez Prep Maintain Body Polish 75ml
St.Tropez Prep & Maintain Tan Enhancing Moisturiser 75ml
St.Tropez Tan Applicator Mitt
4 steps to the perfect fake tan
Step 1: For a picture perfect glow, ensure your tan has the best start with St.Tropez Prep & Maintain Body Polish, a super fine oil free exfoliator that gently creates a smooth and even skin base, which is ideal for achieving a flawless tan.
Step 2: Add a light layer of Tan Enhancing Moisturiser to your hands, elbows, knees and feet to stop any tan from sticking. Apply a lip balm to your nails and brows if you're fair.
Step 3: Apply the lightweight Self Tan Bronzing Mousse using an applicator mitt to ensure an even, streak free finish without leaving the palms of your hands stained.
Step 4: Wipe the palms of your hands and nails to avoid any leftover colouration. Rub a small bit of moisturiser into the bottom of your palm where it meets your wrists and rub a towel over the wrists to blend the colour.
Check out our round-up of the best anti-ageing products here.