15 money-saving gifts to add to your Christmas list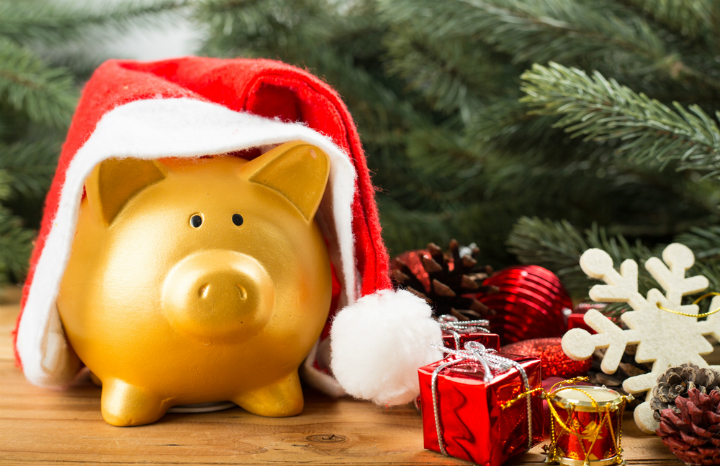 1. Eau de parfum
If you're after some new smellies make sure to ask for eau de parfum not eau de toilette. Parfum is more expensive but will last for double the amount of time.
2. Hand blender
Buying a meal deal everyday for lunch adds up to well over £5,000 so why not ask for a hand blender to make your own soups to take to work? You can also use it to make pasta sauces from scratch which saves a fortune compared to shop brought and are much tastier.
3. TV subscription service
Ask for a subscription to a TV streaming service and cut your hefty satellite bill. You can watch all your favourite TV shows, as well as maybe finding some new hidden gems.
4. A piggy bank
Keep a pretty piggy bank in the hallway and have the family contribute small change throughout the year. You can crack it open and spend on a day out you'll all enjoy.
5. Filtered water-bottle
Buying bottled water to take the gym or have at your desk can add up so ask Santa for a filtered water-bottle. You can refill it for free and the filter will remove any hardness from the water, making it taste better and encouraging you to drink more.
6. Cappuccino/espresso maker
If you're a caffeine addict and are constantly shelling out for takeaway coffees, ask your loved ones for a nice coffee maker. You can buy ceramic takeaway mugs so you can fill it up with coffee-shop style coffee everyday without the price tag.
7. Salad spinner
Pre-made bags of salad are pricey and have a short shelf life. Instead buy your salad ingredients separately and use your new salad spinner to turn it into the real deal.
8. Soy candles
Soy candles burn 50 per cent longer than paraffin candles so whilst they are more expensive they are hugely cost-effective.
9. Lip and cheek stain
If you're a make-up junkie, ask for a lip and cheek stain this Christmas. Having two in one is a no brainer and a good quality one will last longer than two separate products.
10. Herb garden
Cooking fans take heed, if you prefer to cook with fresh herbs stop buying the supermarket packets and grow your own. Ask your family for your own herb garden which can live happily in windowsill planters and some even grow indoors.
11. Cinema gift card
If you're a movie fan, you can save a bucket load of cash by asking for a cinema gift card this Christmas. If you go to the movies more than twice a month you'll definitely notice the difference.
12. Headphones
Music lovers can waste £10 each time replacing cheap ear buds so ask for a decent pair of headphones that are built to last.
13. Fitness supplies
Ditch your gym membership in the New Year and instead ask for fitness equipment. Having your own weights, yoga mat or exercise ball will encourage you to exercise more as well as saving you dough.
14. Carbonated drinks maker
If you're hooked on fizzy drinks ask for a beverage carbonator to make your own at home. Most come with reusable bottles to you'll be helping the environment too.
15. Classes
One of the best ways to save money is to teach yourself the trade. Whether it's mechanics, knitting, cookery or woodworking, you can have loads of fun learning a new skill as well as saving money once you've mastered the craft.
Thanks to PromotionalCodes.
There are more money-saving tips in every issue of Yours magazine, out every fortnight on a Tuesday.